"I haven't laughed so much during a ceremony," says photographer Steven Murray of Bec Crawford and Matt Carey's hilariously fun wedding ceremony at the National Gallery of Australia in Canberra. These wedding photos are bound to put a big grin on your face.
It took the quirky and unconventional couple a few false starts before deciding it was time to get hitched. "It happened sharing a romantic take-away pizza and bottle of wine whilst watching the sunset over the murky waters of Canberra's Lake Burley Griffin. Just us, a couple of water rats and some swans nearby helping us celebrate our fourth anniversary," jokes Bec, 30 and Matt, 37.
When the couple started planning, there was no real theme they wanted to follow, "we just had bits and pieces of what we liked and incorporated them into the wedding," says Bec. But one thing was for sure, they didn't want anything too traditional (well, except for the marriage).
Like the invitation, for example, which read, "It's time to stop living in sin", informing their 100 or so guests, "There's going to be no church, no aisle and no chairs, no bridal table, seating plan, plates or bomboniere. Just us two and a special few of you."
Bec jokes, "Matt was a total Groomzilla. He'd been planning this wedding for years!"
Even the couple's celebrant, Judy Aulich, was in on the light-heartedness, bucking a few traditions of her own. "I now have the greatest of pleasure in pronouncing you to be husband and wife," she said. "It's smooch time."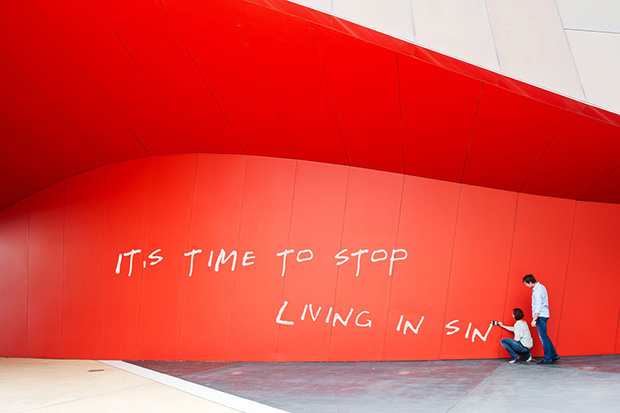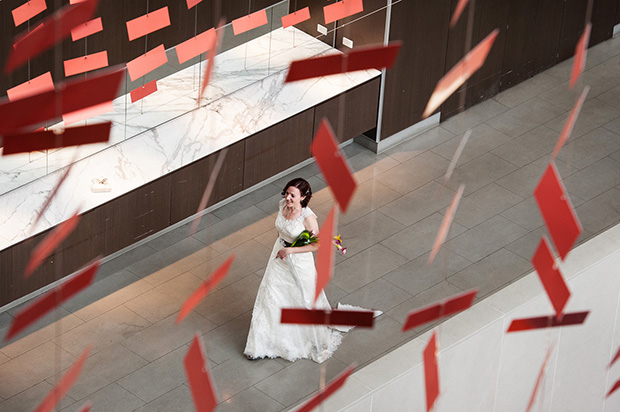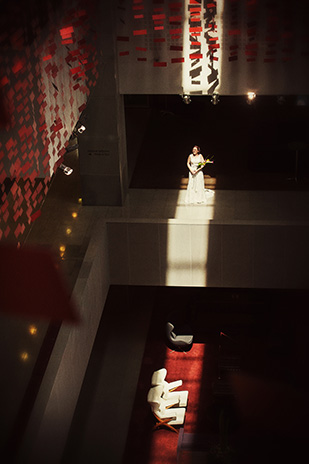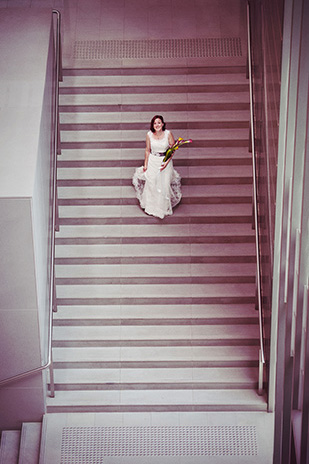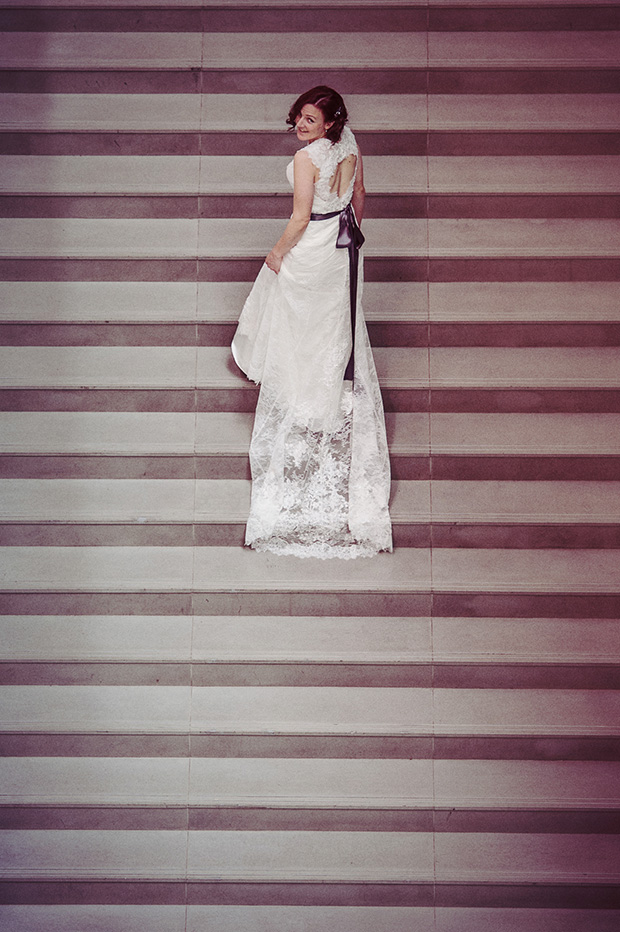 "When we got engaged and I started thinking about a dress, I had a fairly good idea on the style I wanted", says Bec. "Something with soft lace, a bit vintage and something that definitely wouldn't weigh me down whilst dancing." Her Martina Liana lace key-hole back gown with lilac waist sash ticked all the boxes.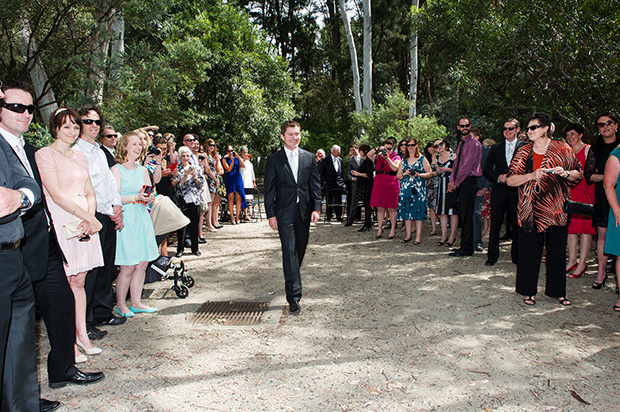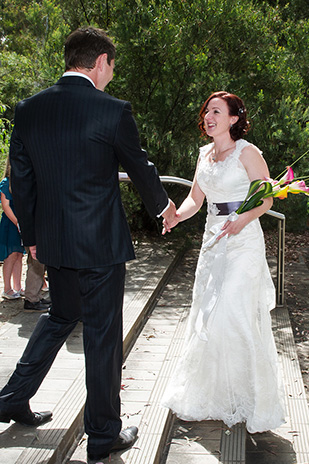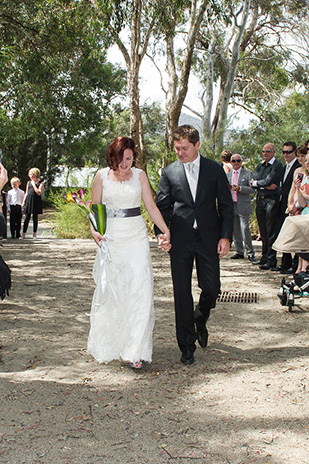 Instead of being walked down the aisle in the traditional way, Matt met Bec halfway, shook her hand and said, "Hi, nice to meet you."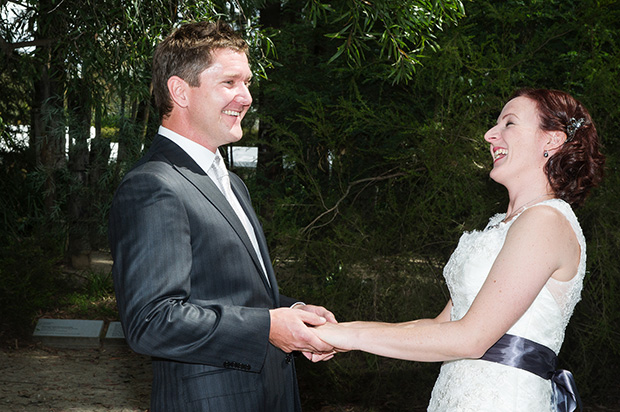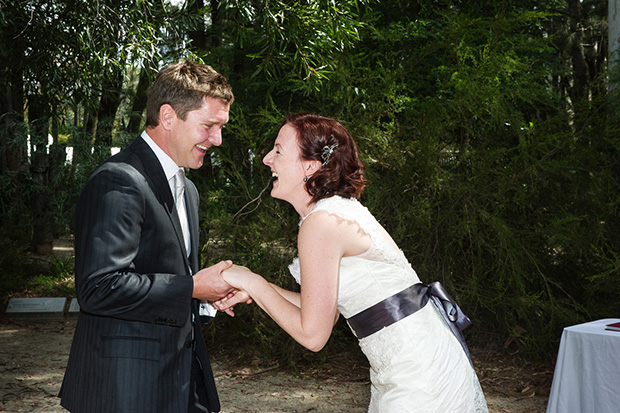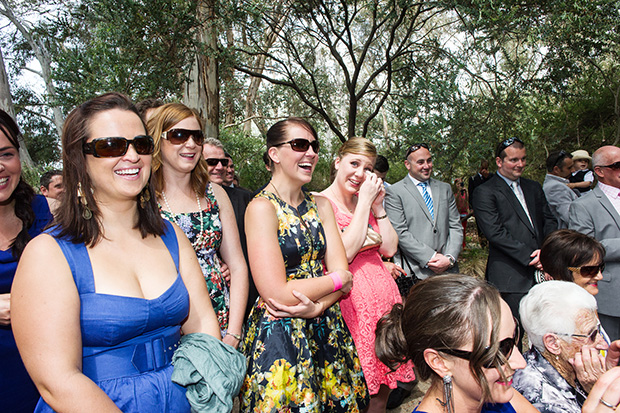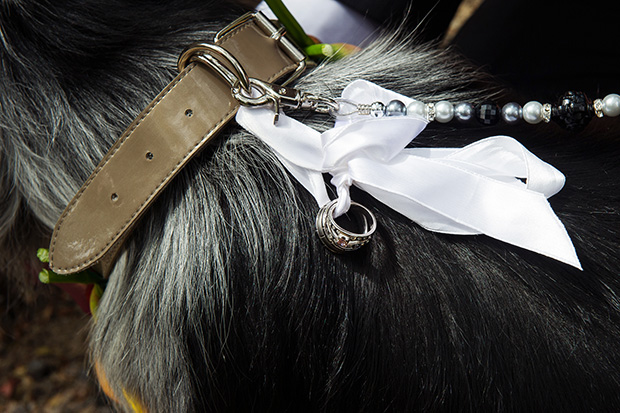 With no bridal party ("We didn't want the separation between bridal party and guests," says Matt), and no best man, Bec's beloved dog Maggie was the surprise ring-bearer. Matt had her groomed and dressed up in a very blingy collar and "tragic" lead, with the rings attached, and his mate, a bit of "dog whisperer", had her hidden in the crowd until it was time for the vows. "It was a bit worrisome," says Matt. "I tricked Bec with a horrendously disgusting bling ring beforehand. Then when she saw Maggie, she squealed."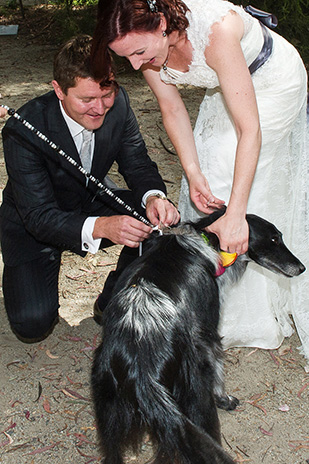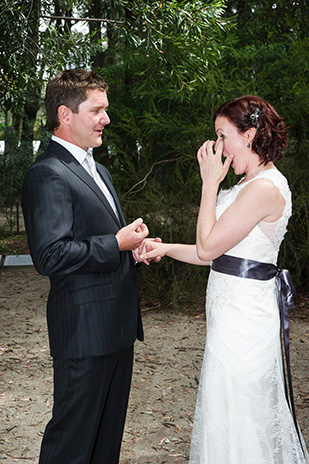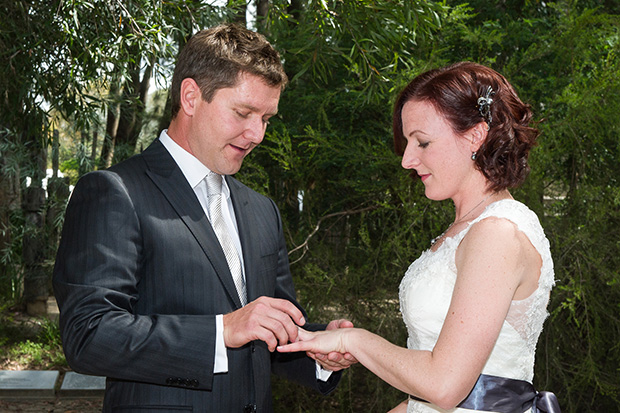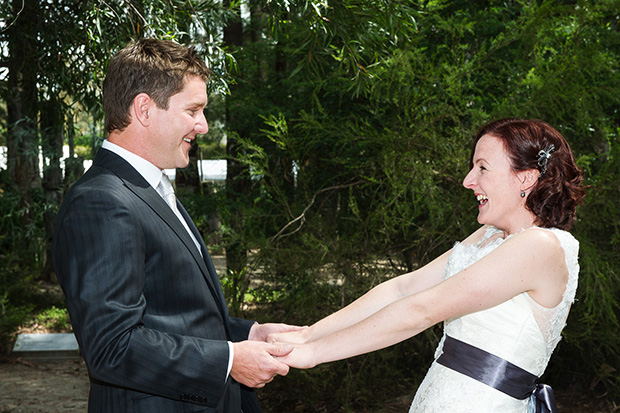 During the couple's vows, which they wrote themselves, Matt says to Bec, "You don't ever question the gravity of man flu or the fact that I am never ever in the wrong."

Bec says, "They say a successful marriage requires falling in love many times over, always with the same person. If this is the case, we've got it in the bag."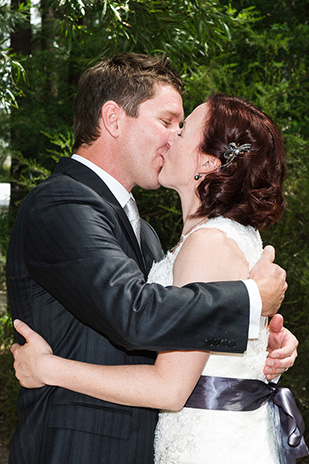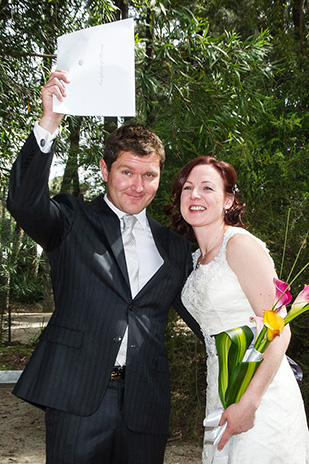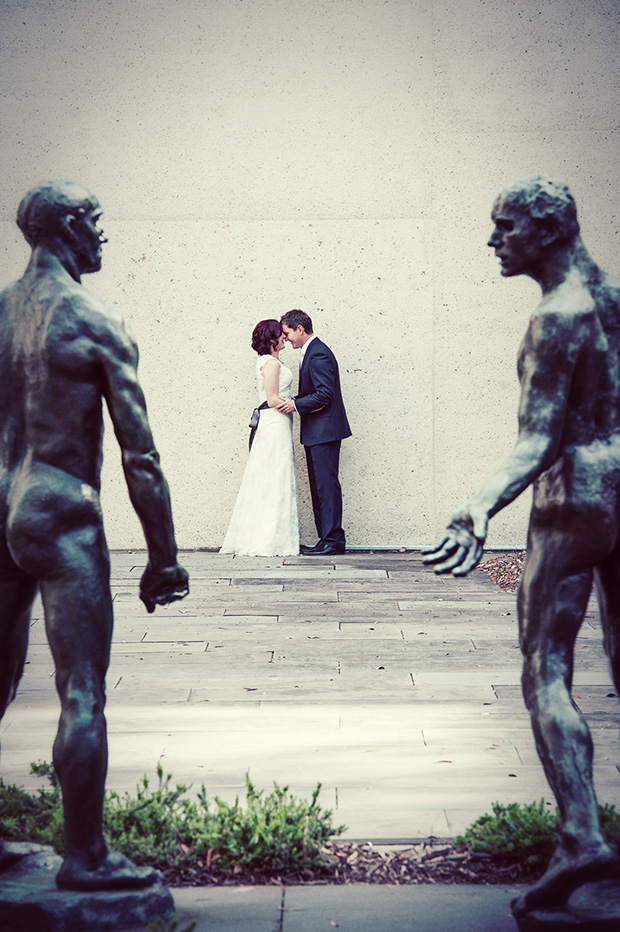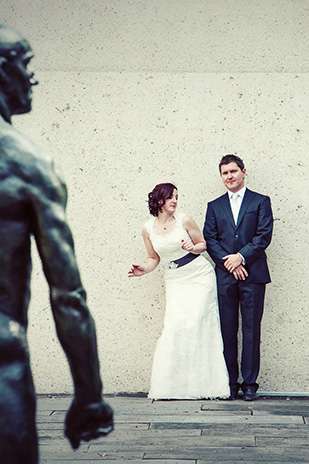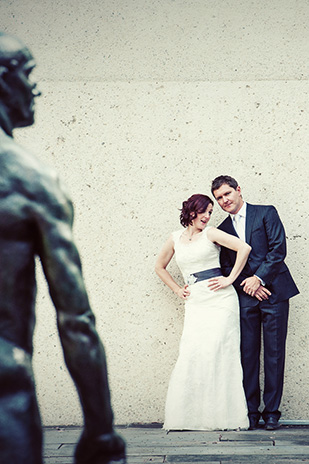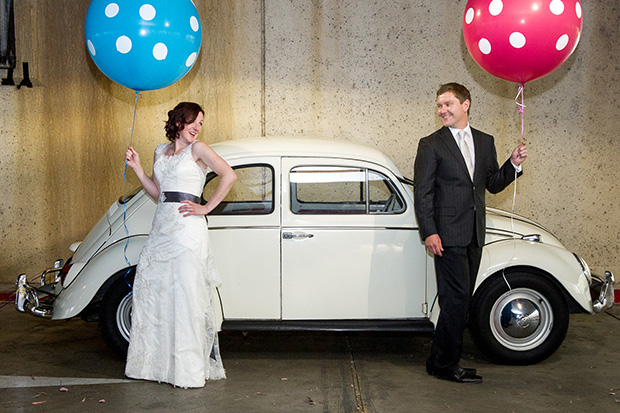 Another surprise from Matt to Bec was the white Beetle from Kombis for Occasions. Bec says, "I absolutely loved this car. All I wanted was a Herbie or Mini to arrive in but Matt said it was too small. After the ceremony, we went to the underground car park and SURPRISE! – I got a Herbie."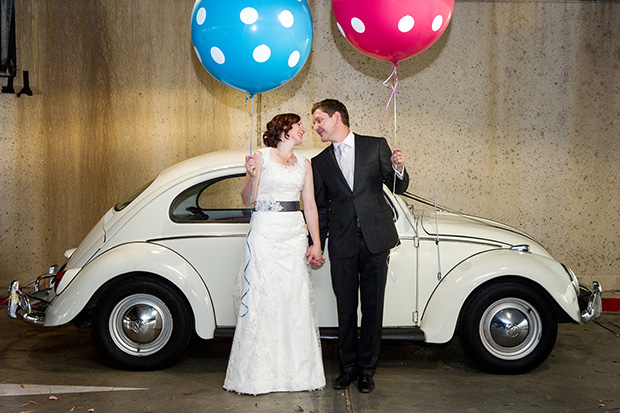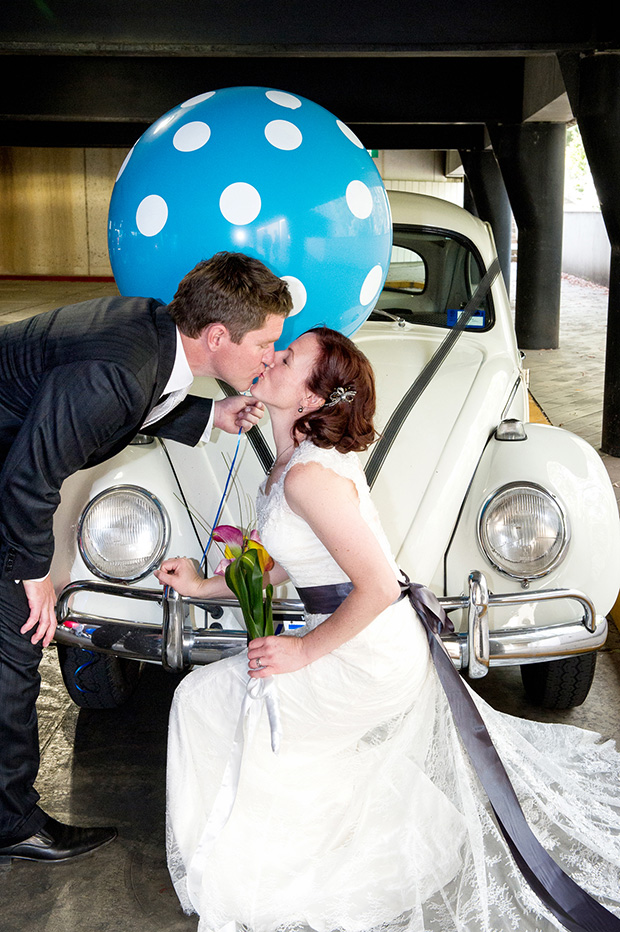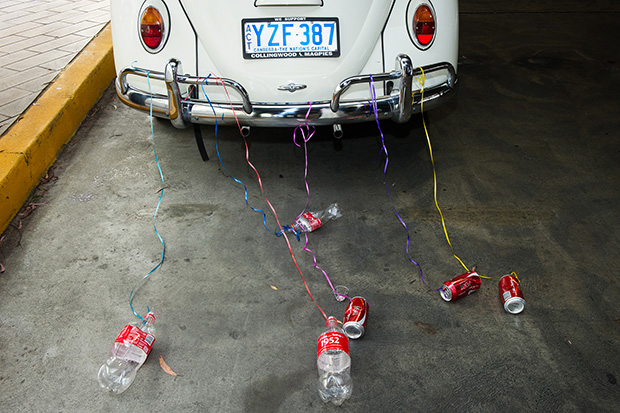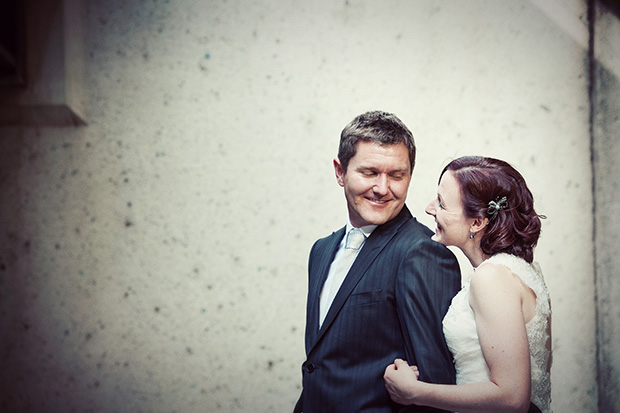 Matt wore a Versace peak-lapel self-stripe suit from John Hanna, Paul Smith shirt and cufflinks and a Carnaval De Venise silk tie from Blades. "This suit is absolutely lovely," says Bec, adding, "Matt received a lot of comments about it."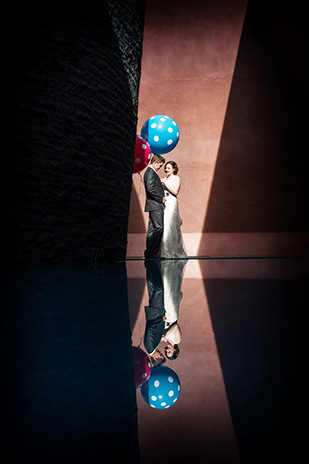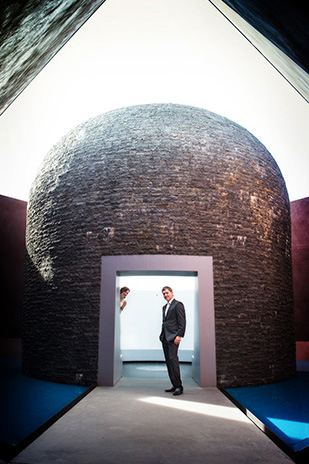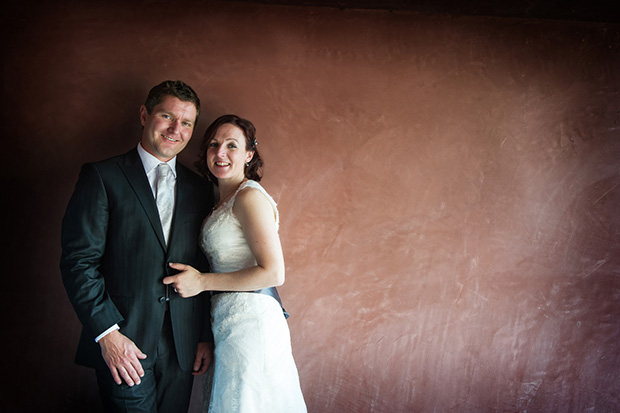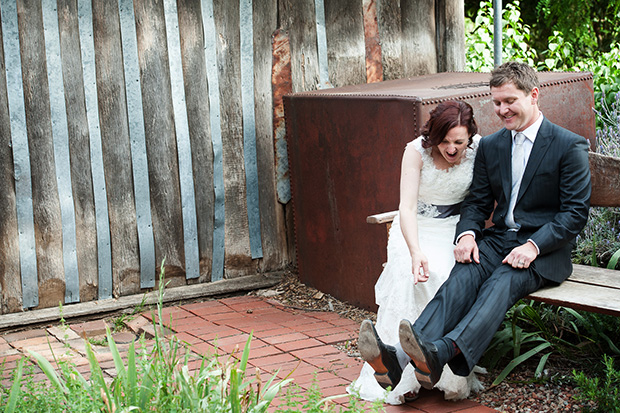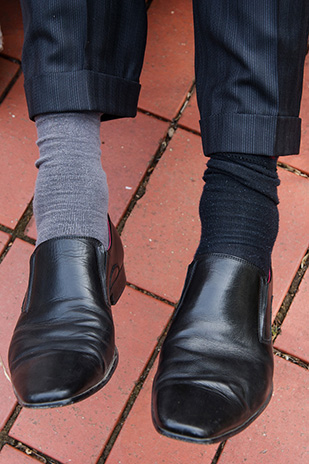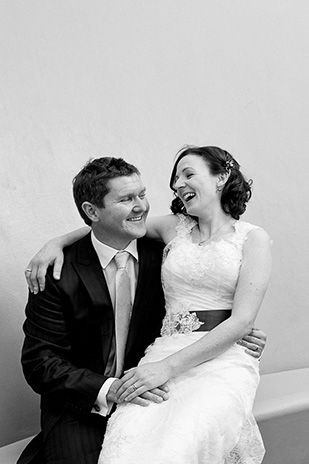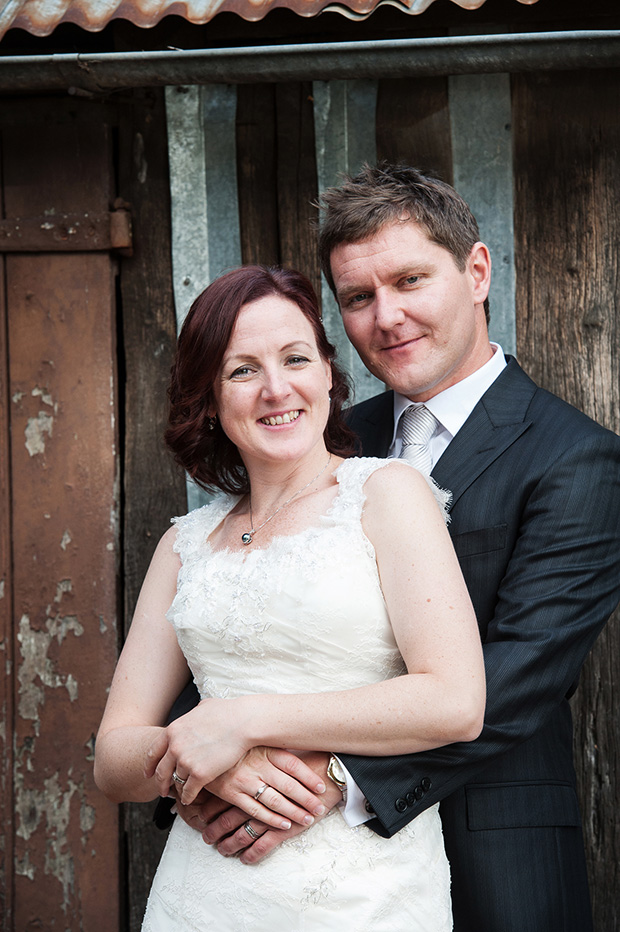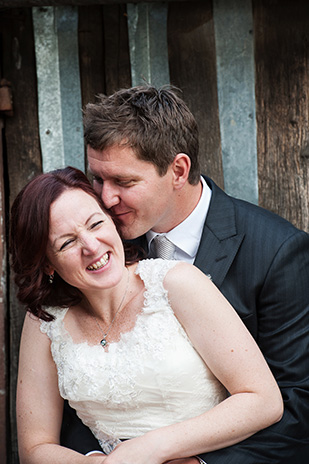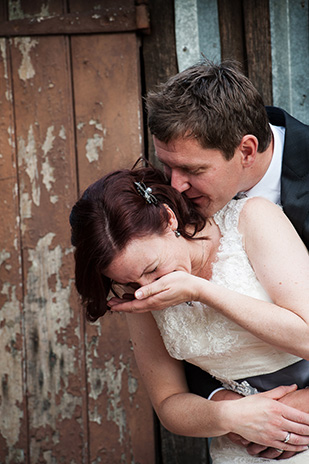 Bec wore a Tahitian pearl and diamond necklace, and matching earrings which Matt designed himself and surprised her with (another suprise!) on the day of their four year anniversary and engagement. "I was a very spoilt girl," says Bec.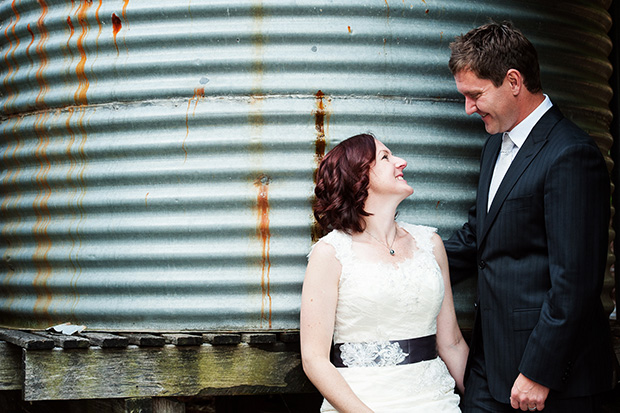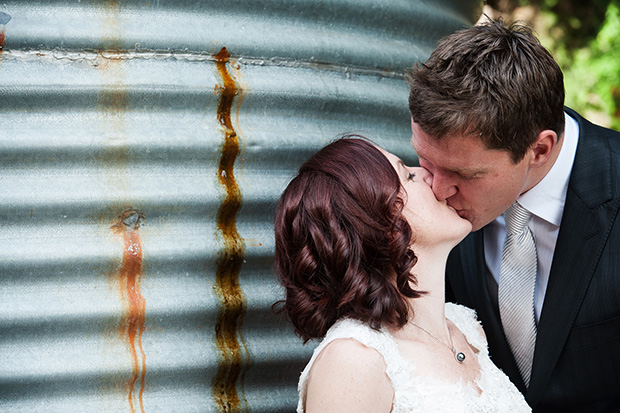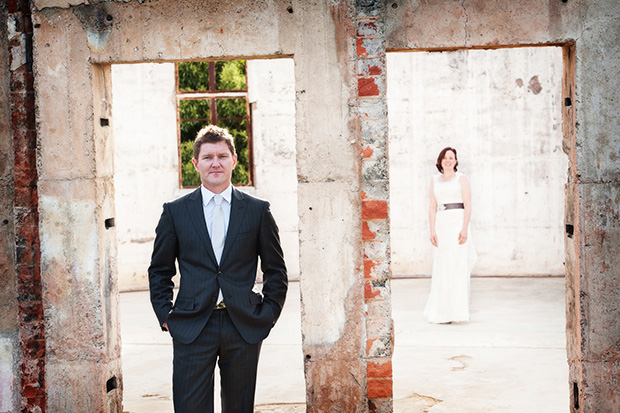 The couple's 6pm cocktail reception was held at restaurant, Artespresso, in Kingston, ACT. "It was a fantastic venue," says Bec and Matt. "We had an absolutely great time."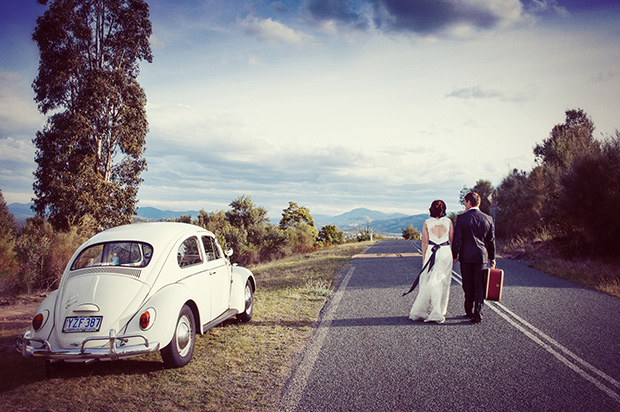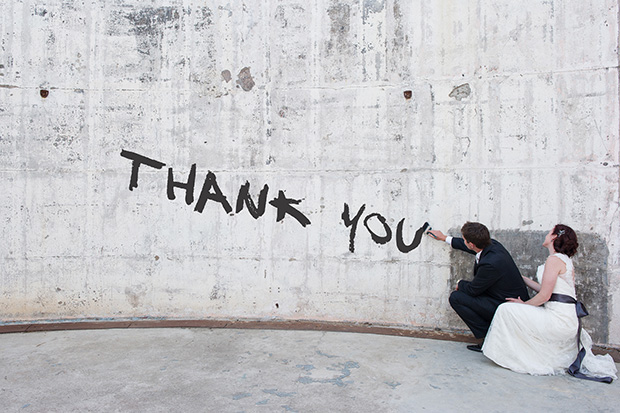 Photos courtesy of Creative Image Photography.