The industrial chic of an old Melbourne pumping station gave Amy McLachlan and Heath Attwood a venue with an edge.
The Seaford pair headed to Spotswood for their Scienceworks wedding at the renowned Melbourne museum. "Our venue was perfect! Every 'oh that's different' comment we received before the wedding turned into a WOW on the day," Amy, 29, says.
Amy and Heath, 30, wed in the courtyard of the pumping station on  March 27, 2015 in front of 100 family and friends. While photographs were being taken, guests were given free rein to explore the museum. "Our guests' inner child were in heaven as they sipped on champagne and played on all the exhibits," Amy says.
The reception was held in the old boiler room, which boasts exposed brick walls, soaring ceilings and barn-style doors.
"The buzz of our guests throughout the day was contagious however my favourite part was hearing and seeing their reaction as they walked into the adjoining engine room and seeing a Mr Whippy van ready to serve their favourite childhood soft serve ice-cream and gelato," Amy recalls.
A DIY photobooth and a stylish exit through a tunnel of sparklers added to the evening celebrations.
"Our big day gave our family and friends an insight to our love for one another; effortless, fun and carefree. We wanted to bring out everyone's inner child and allow them to let loose," Amy says.
Photos courtesy of Motta Weddings.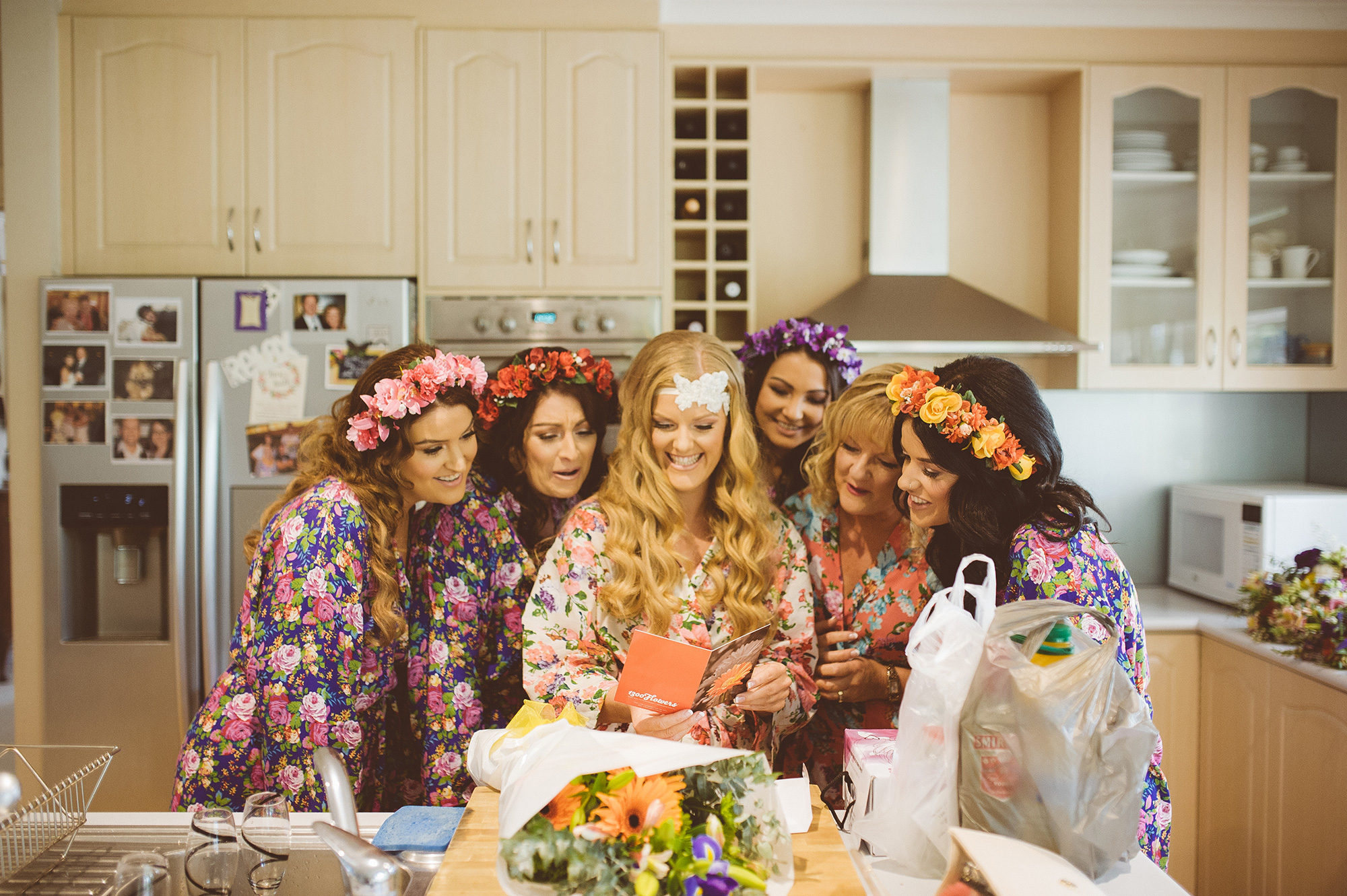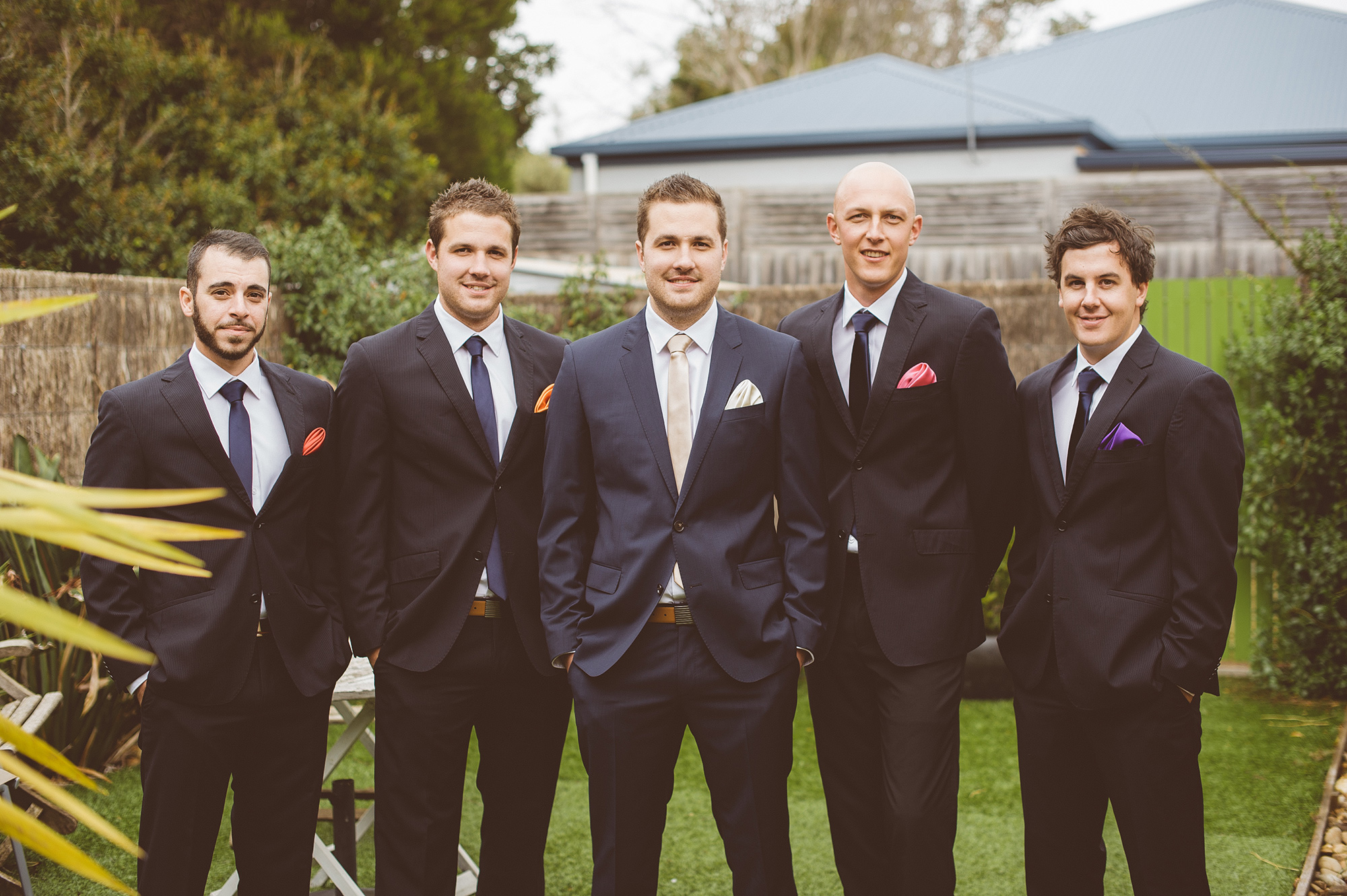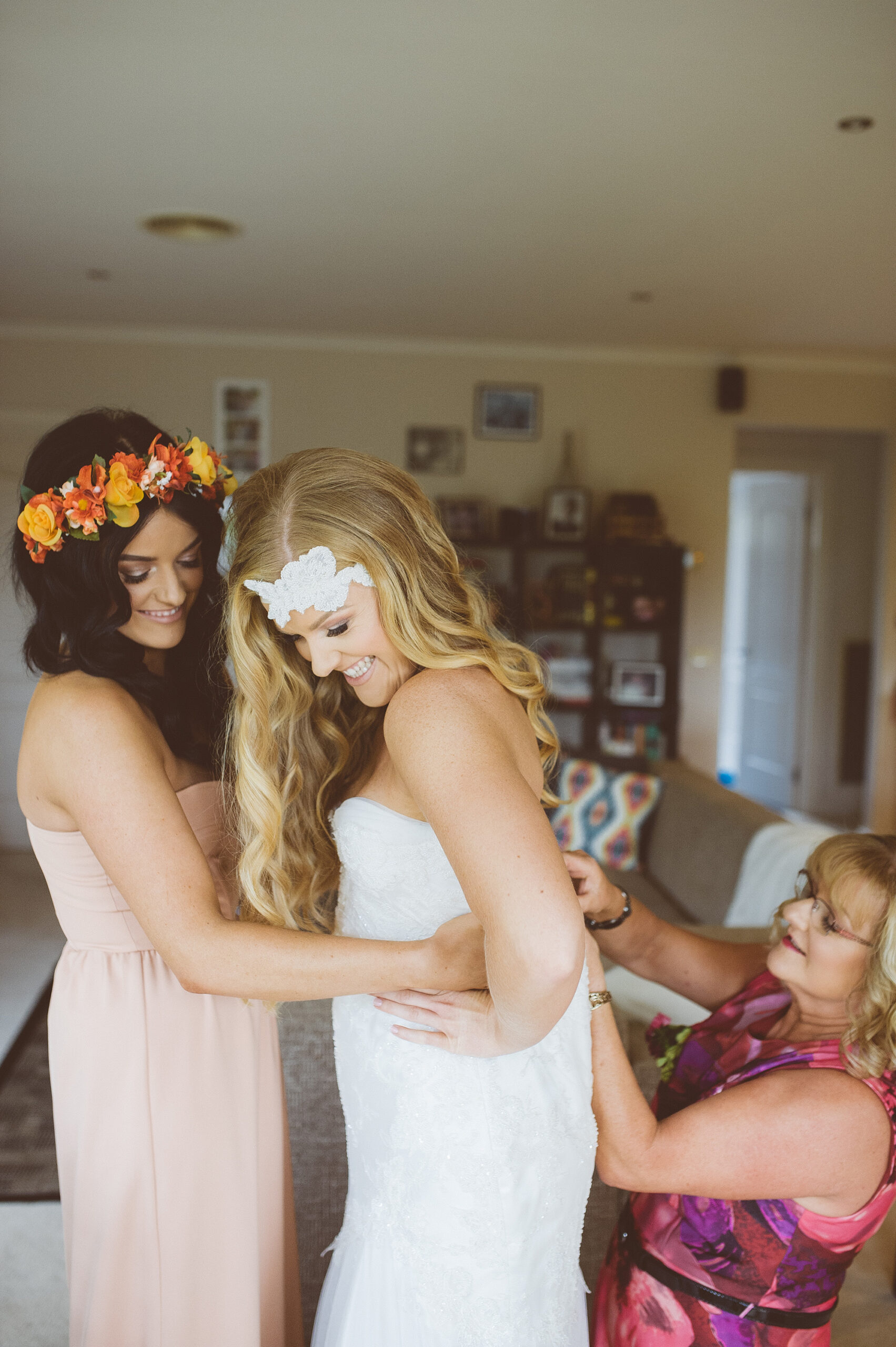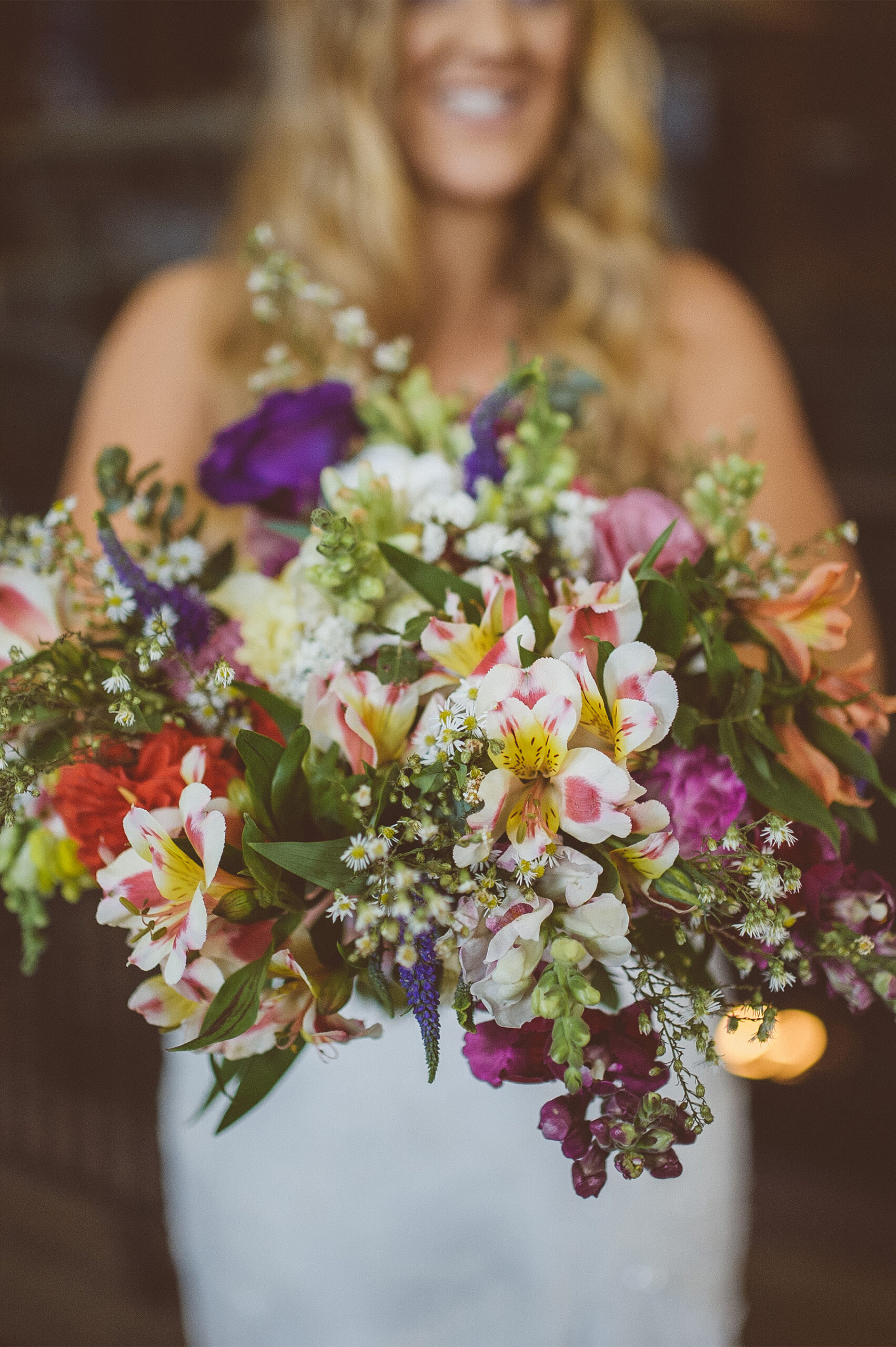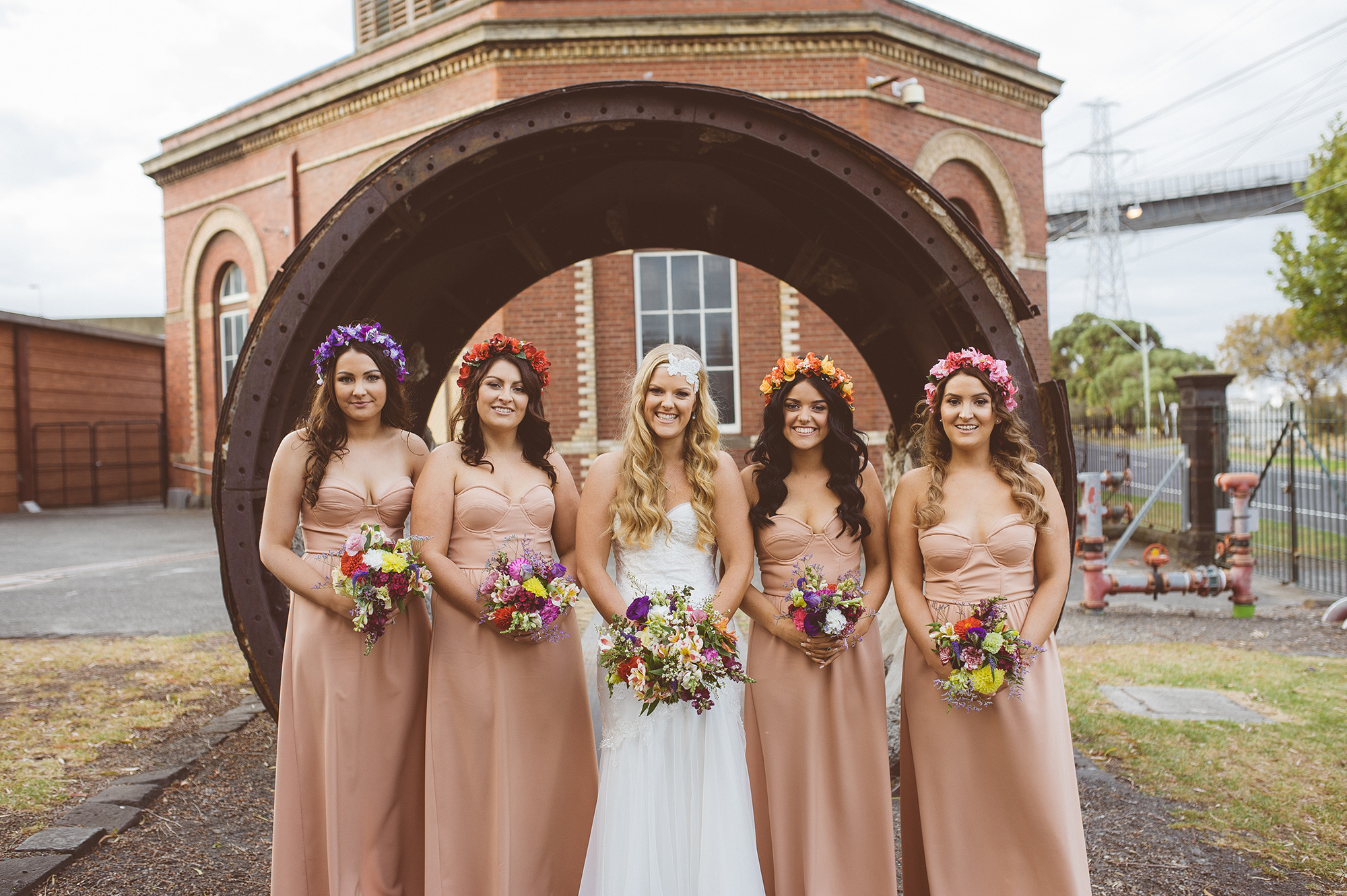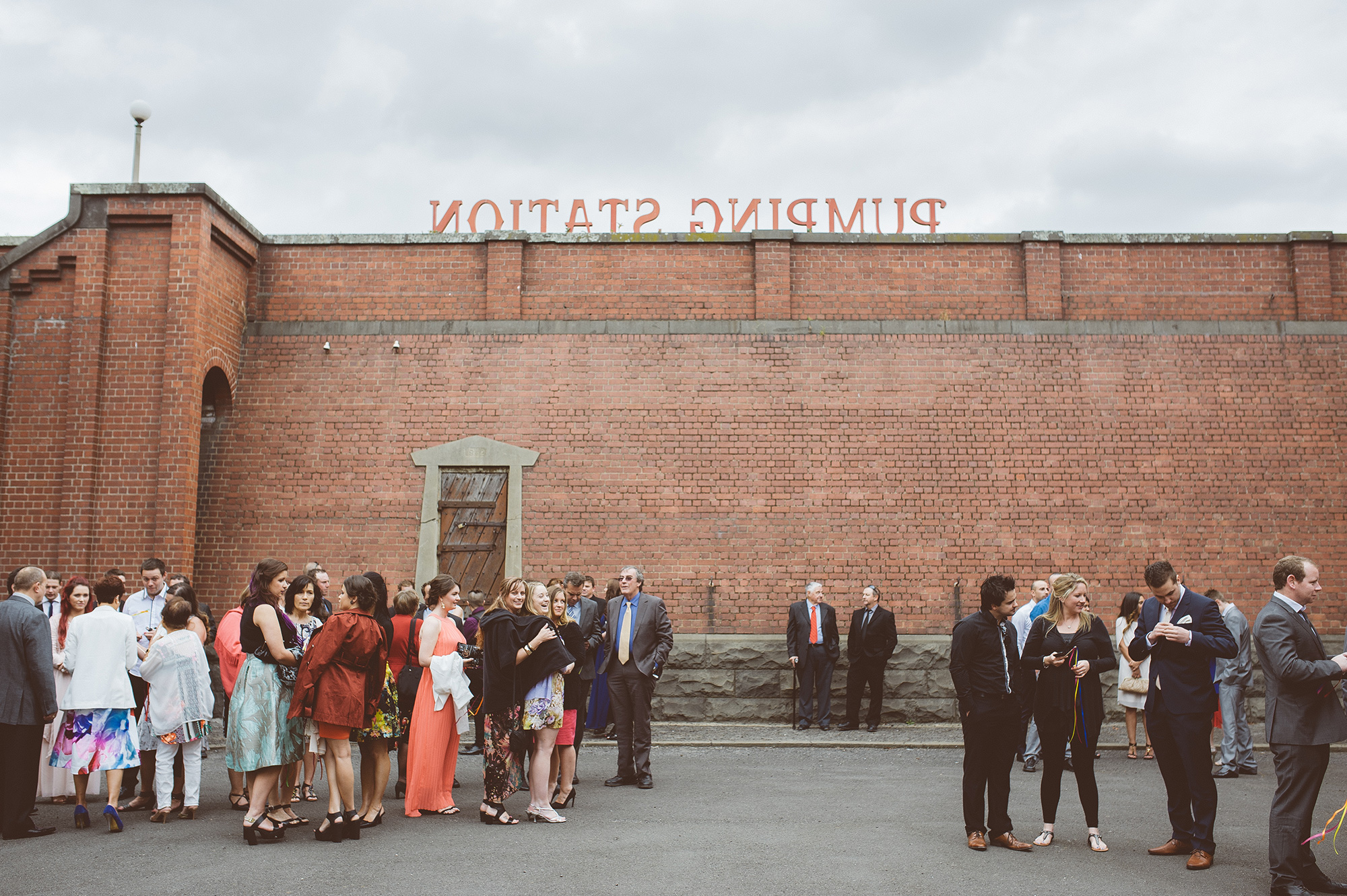 "The courtyard of the pumping station was so romantic and different to your traditional ceremony venues," Amy says.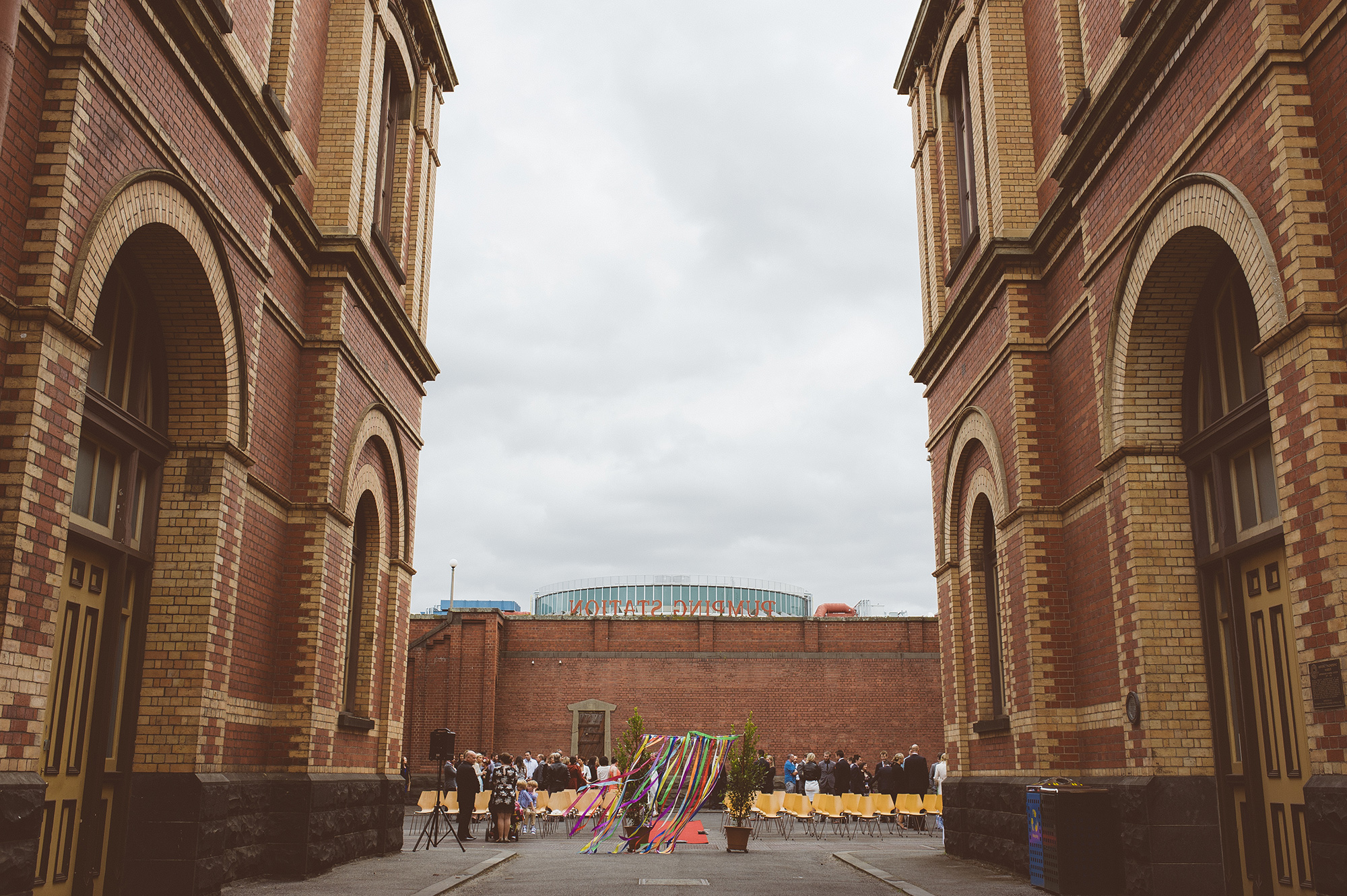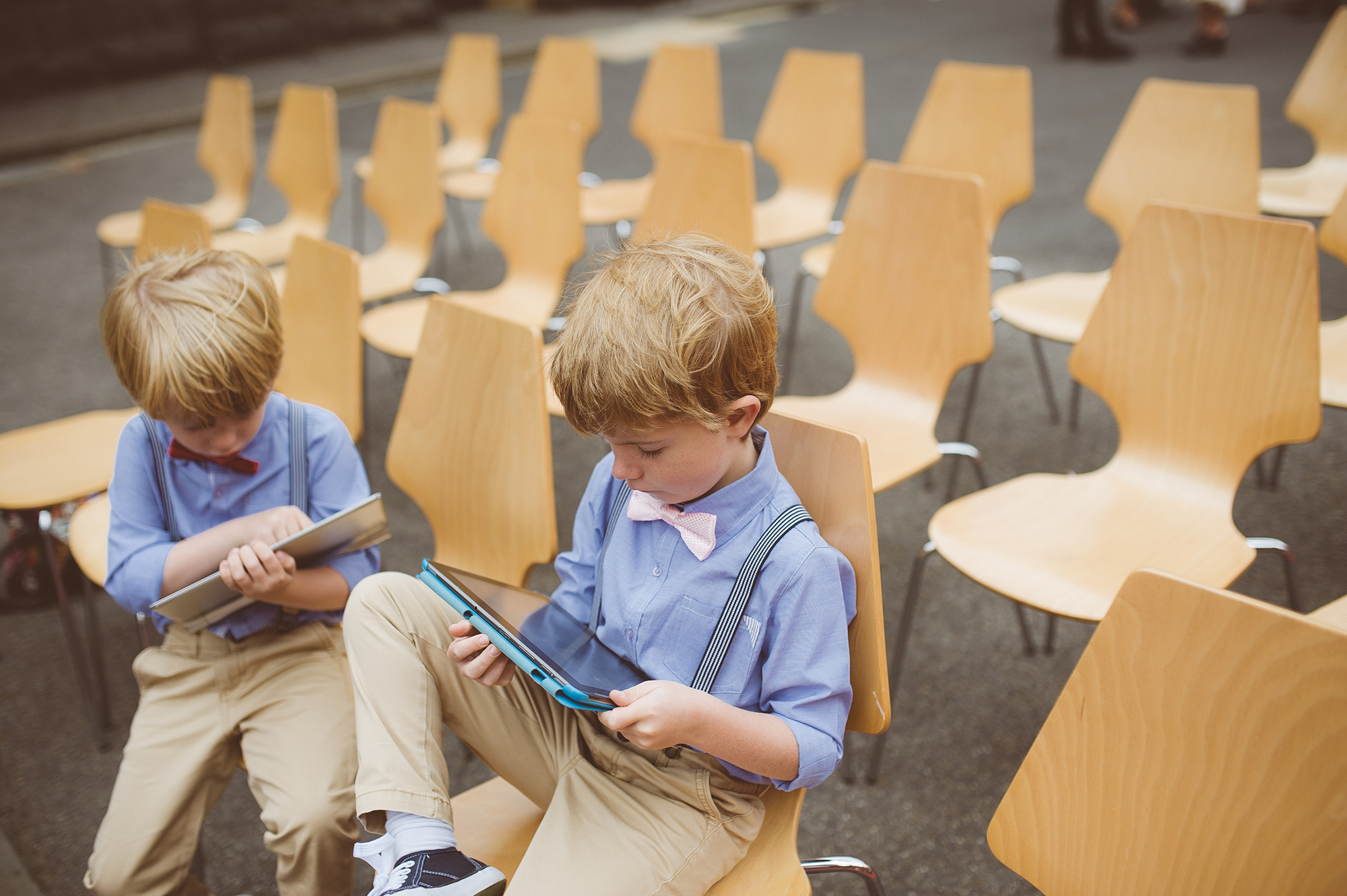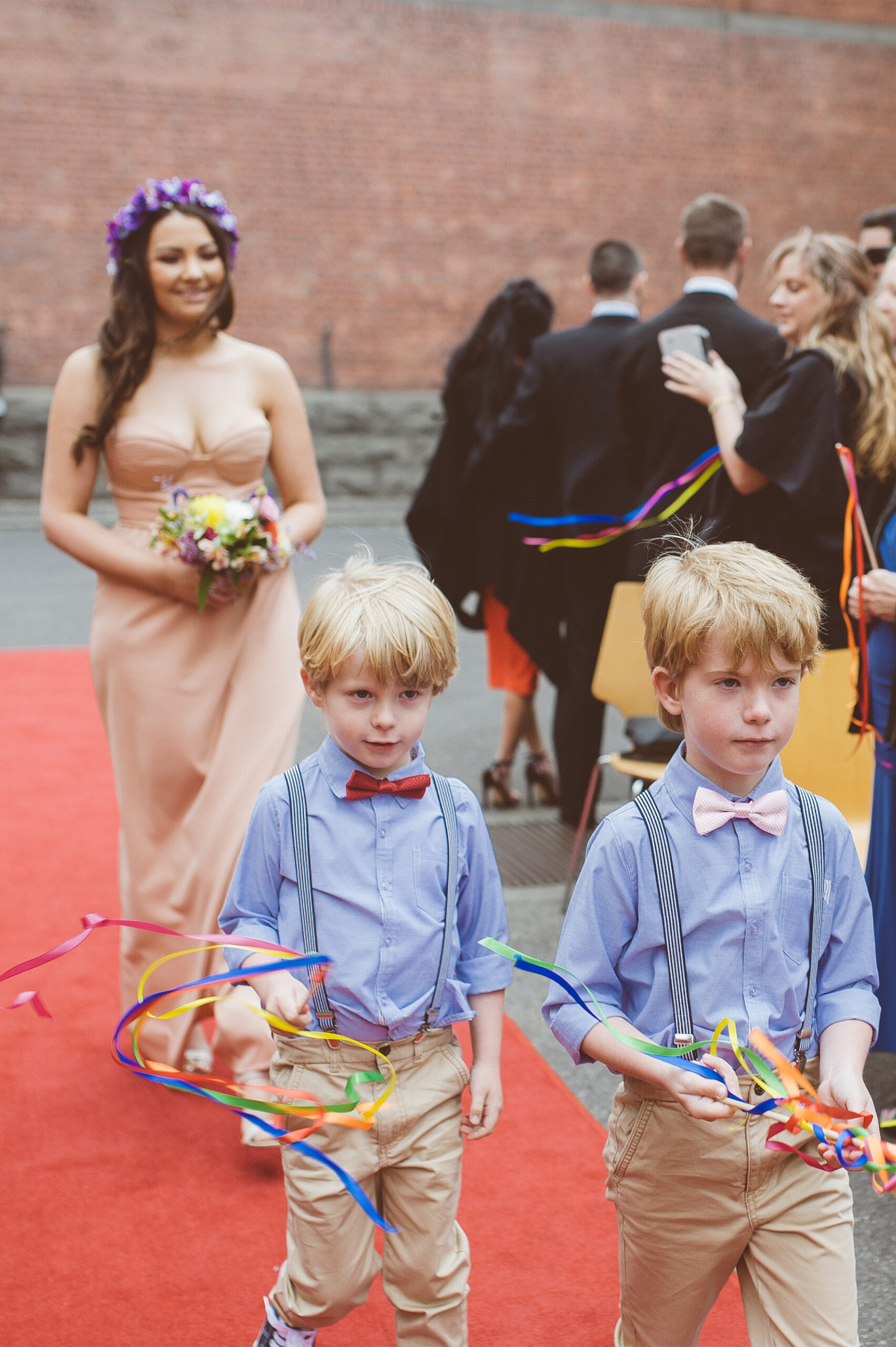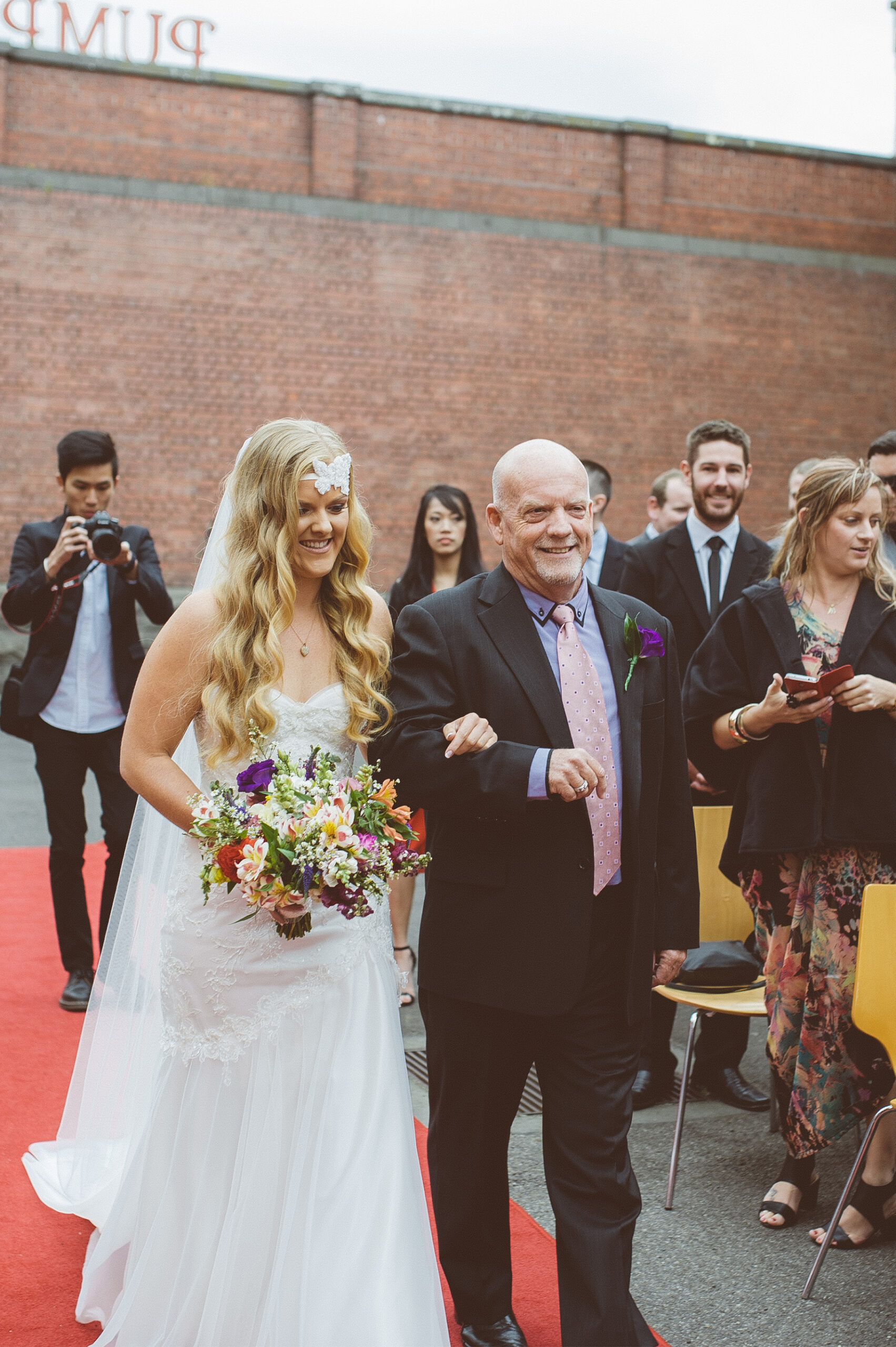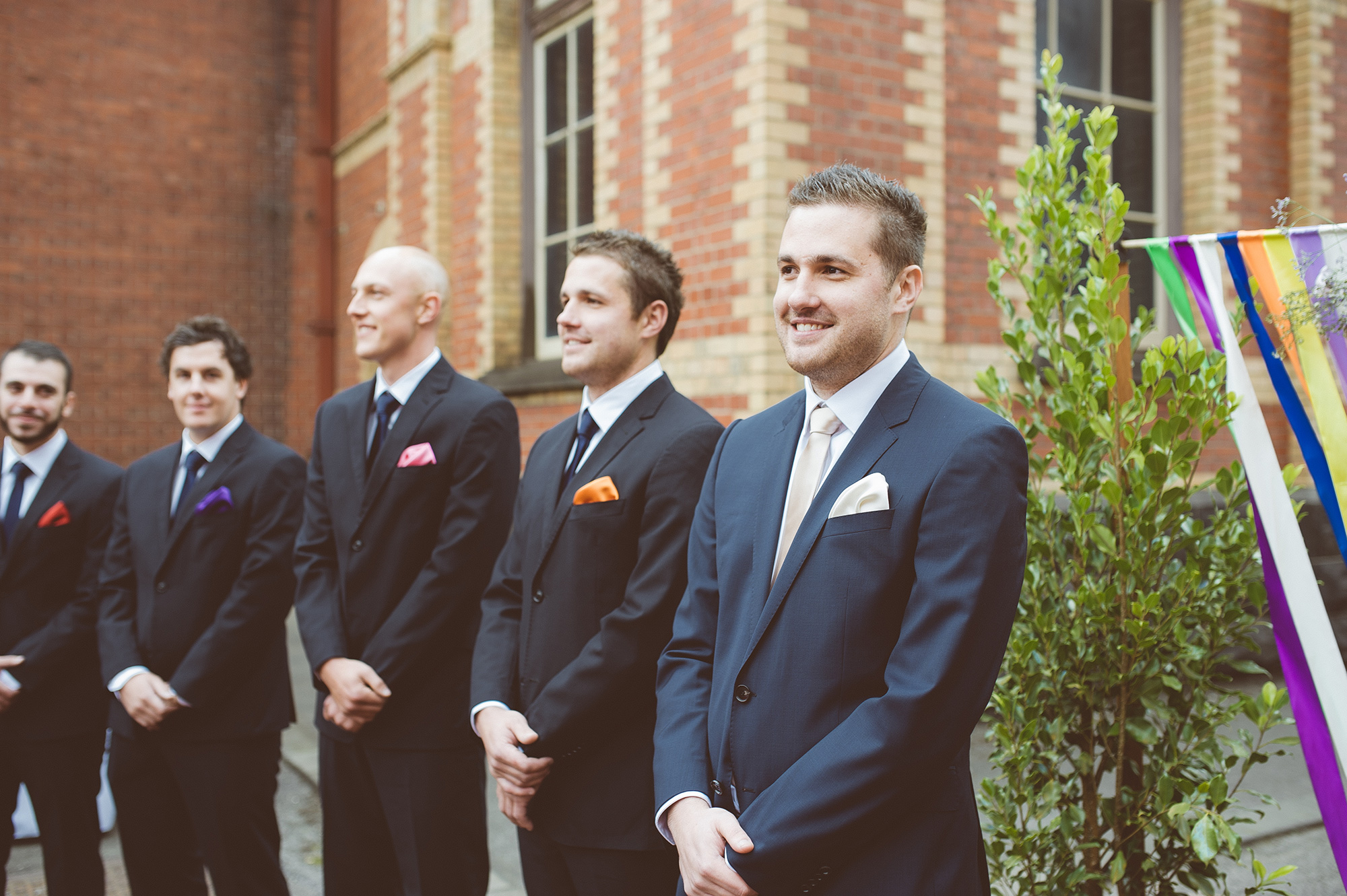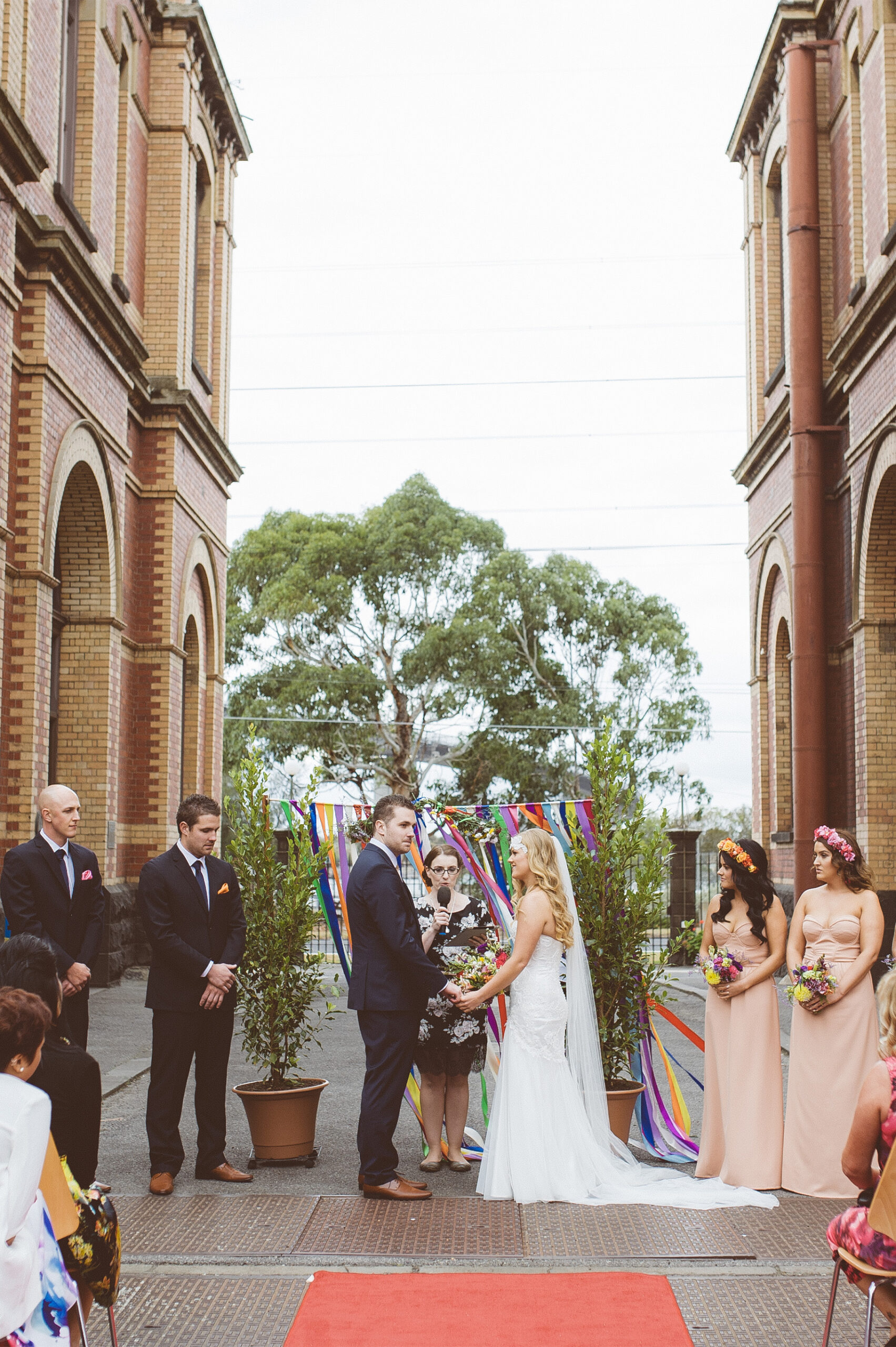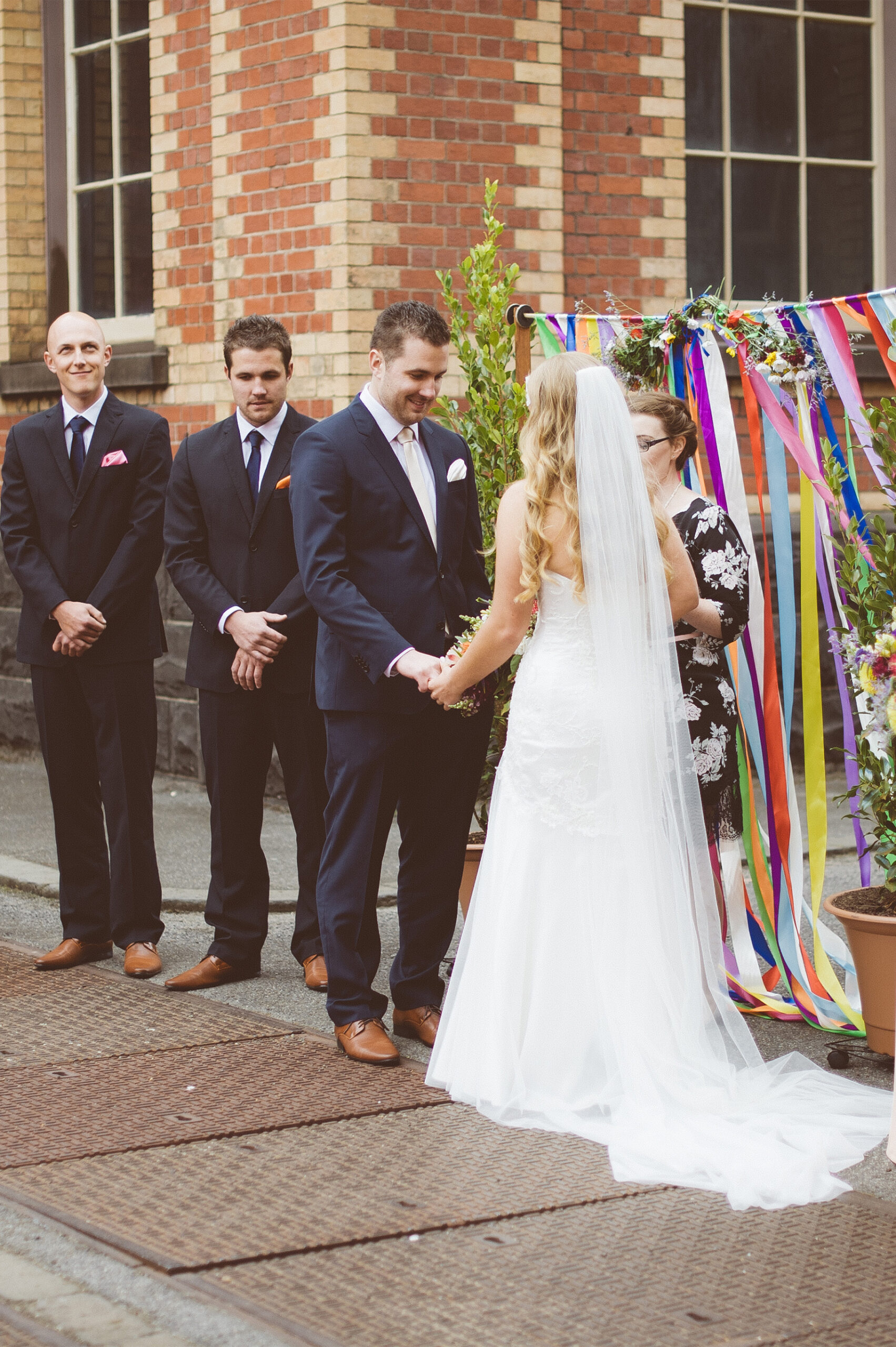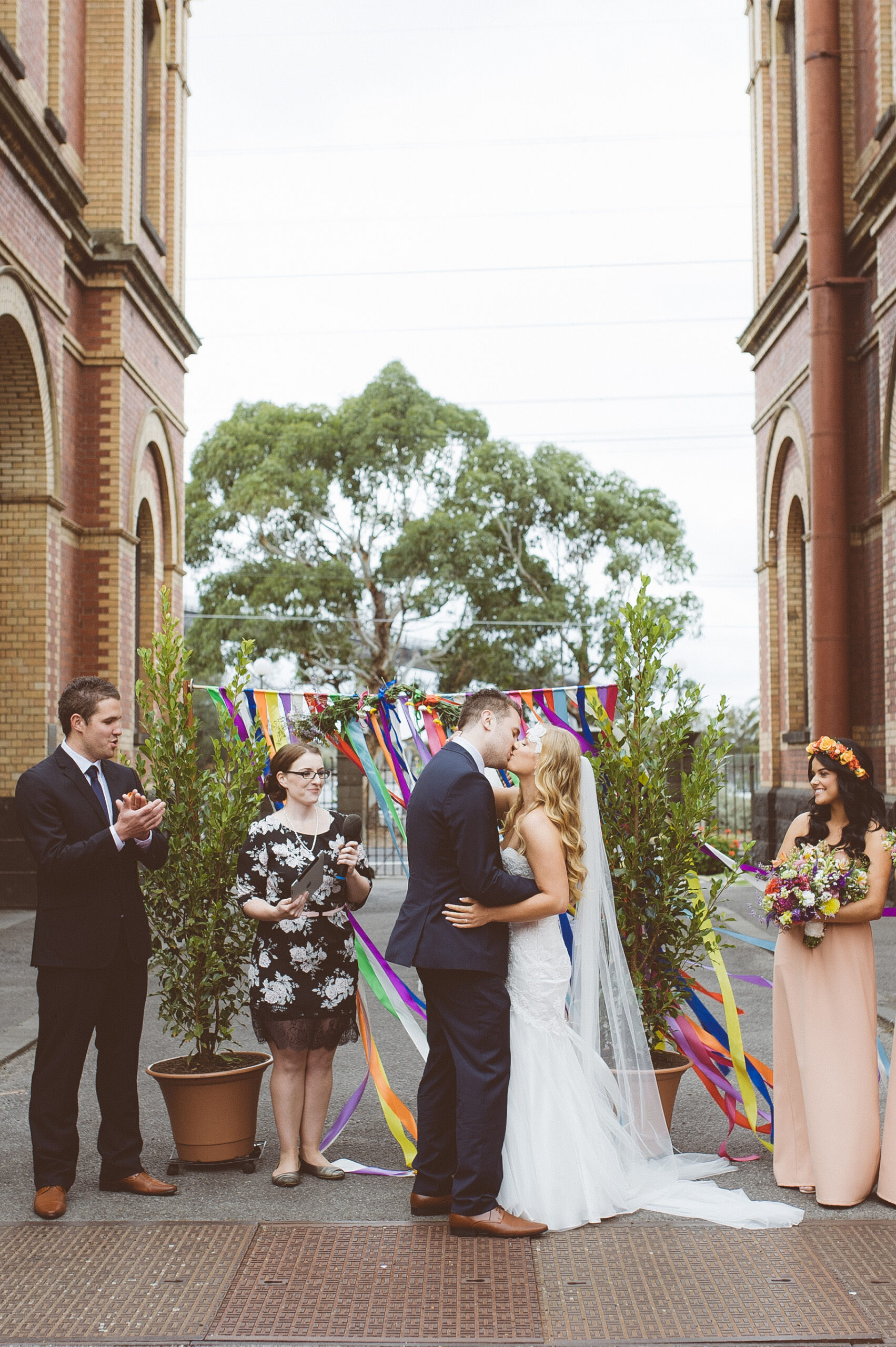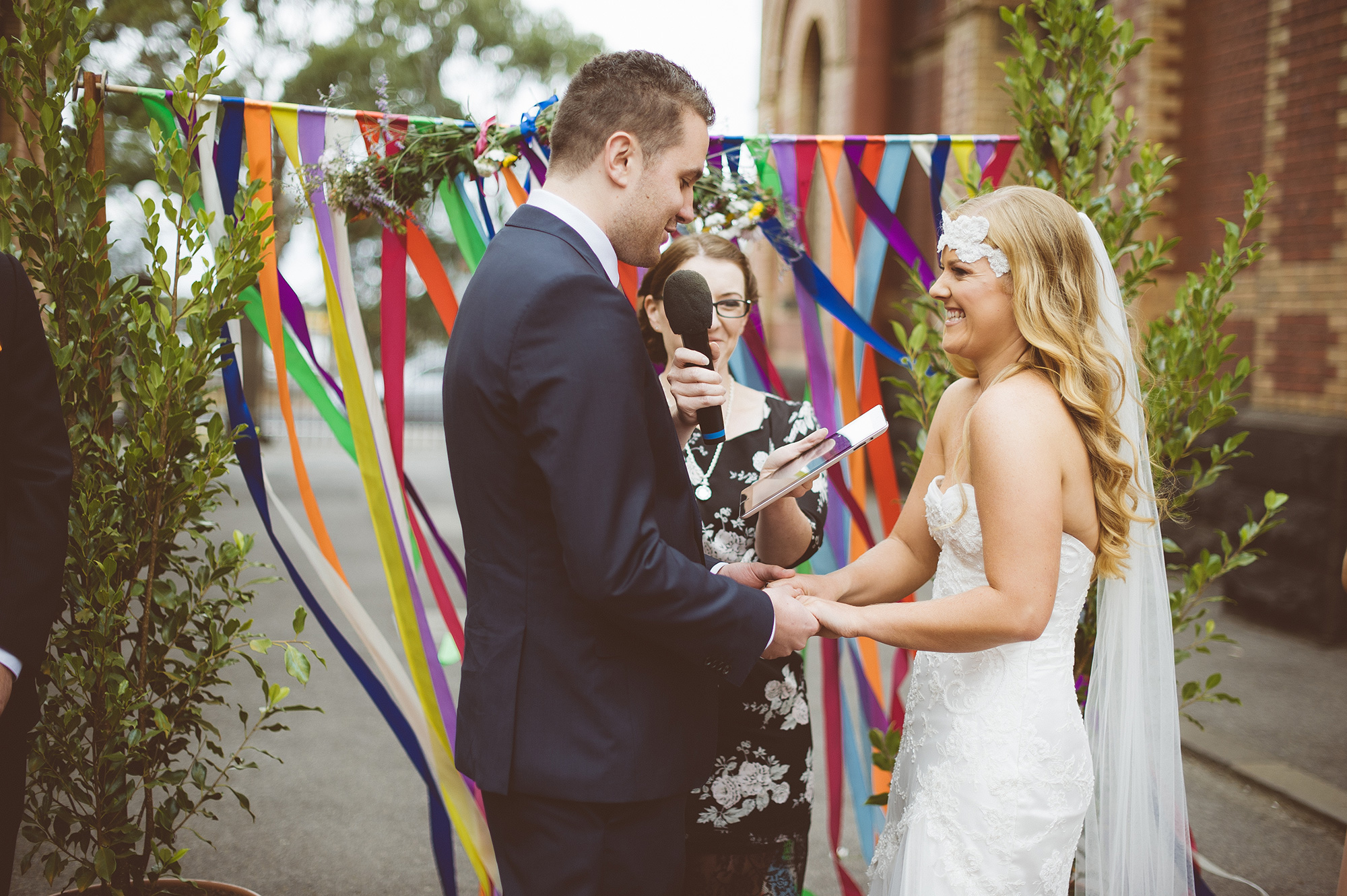 The nuptials were a family affair, with Amy's sister-in-law Chantelle McLachlan as celebrant and her talented sister Kate recording a cover of "Feels like Home" for the bridal procession.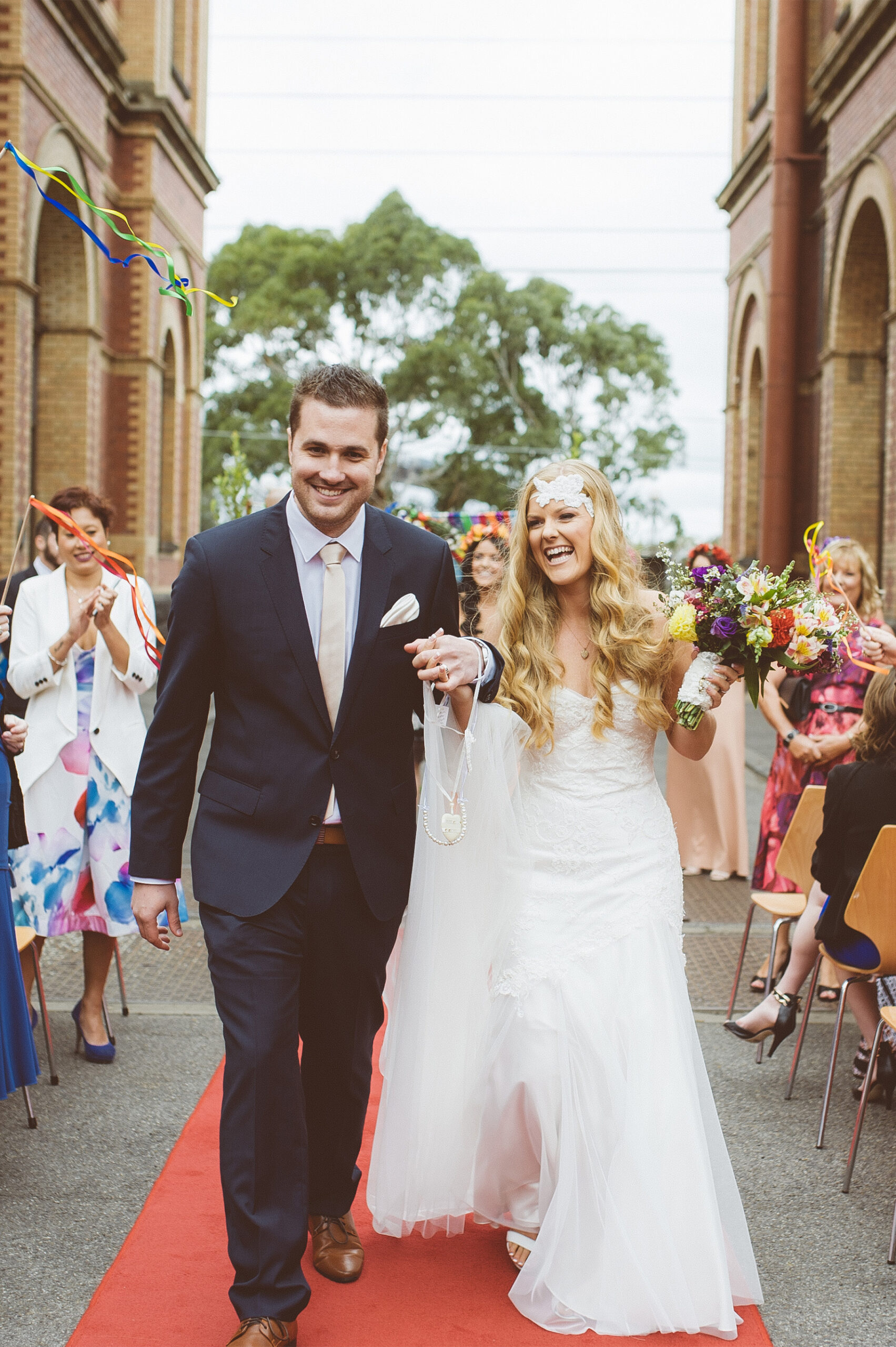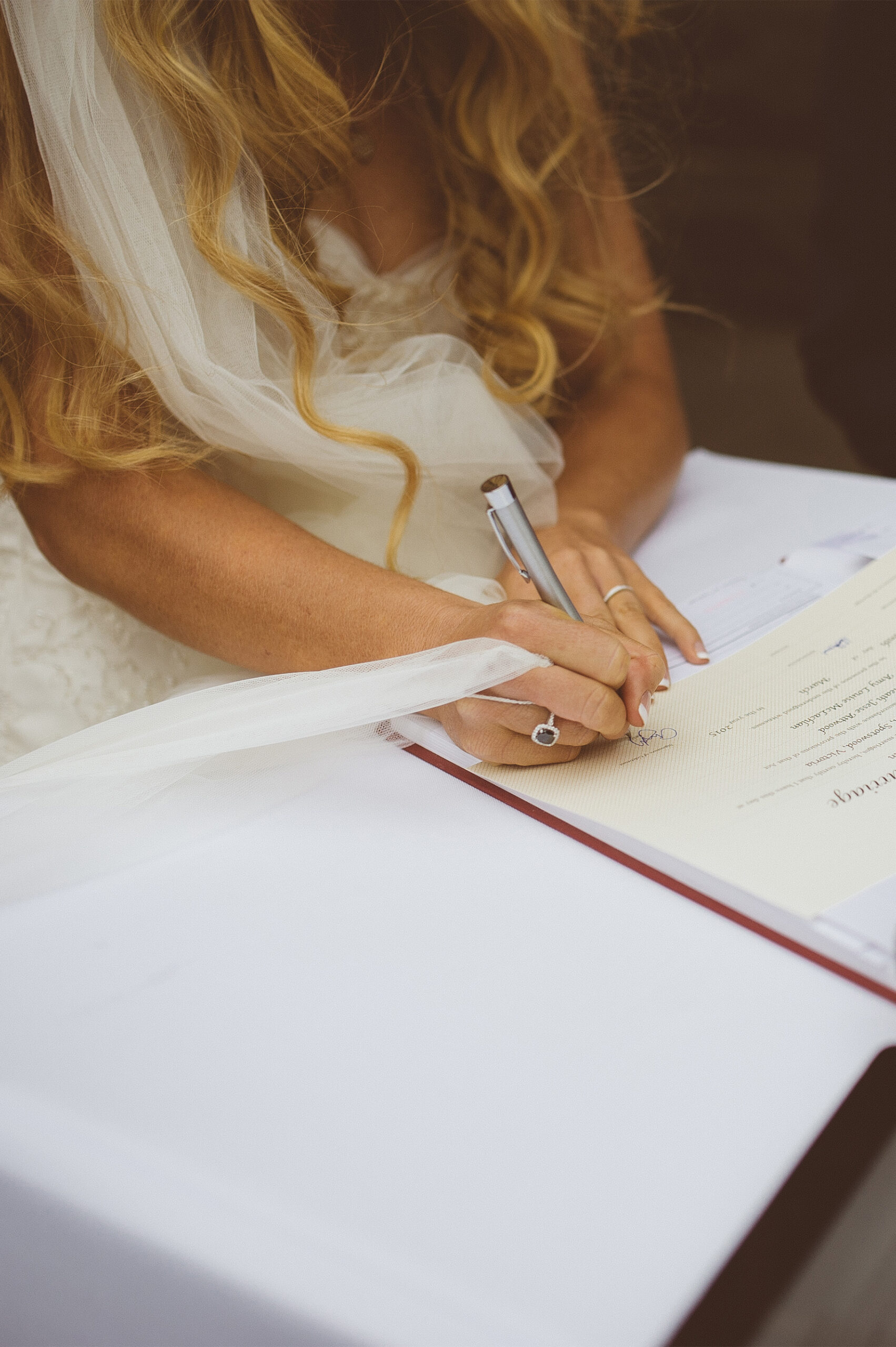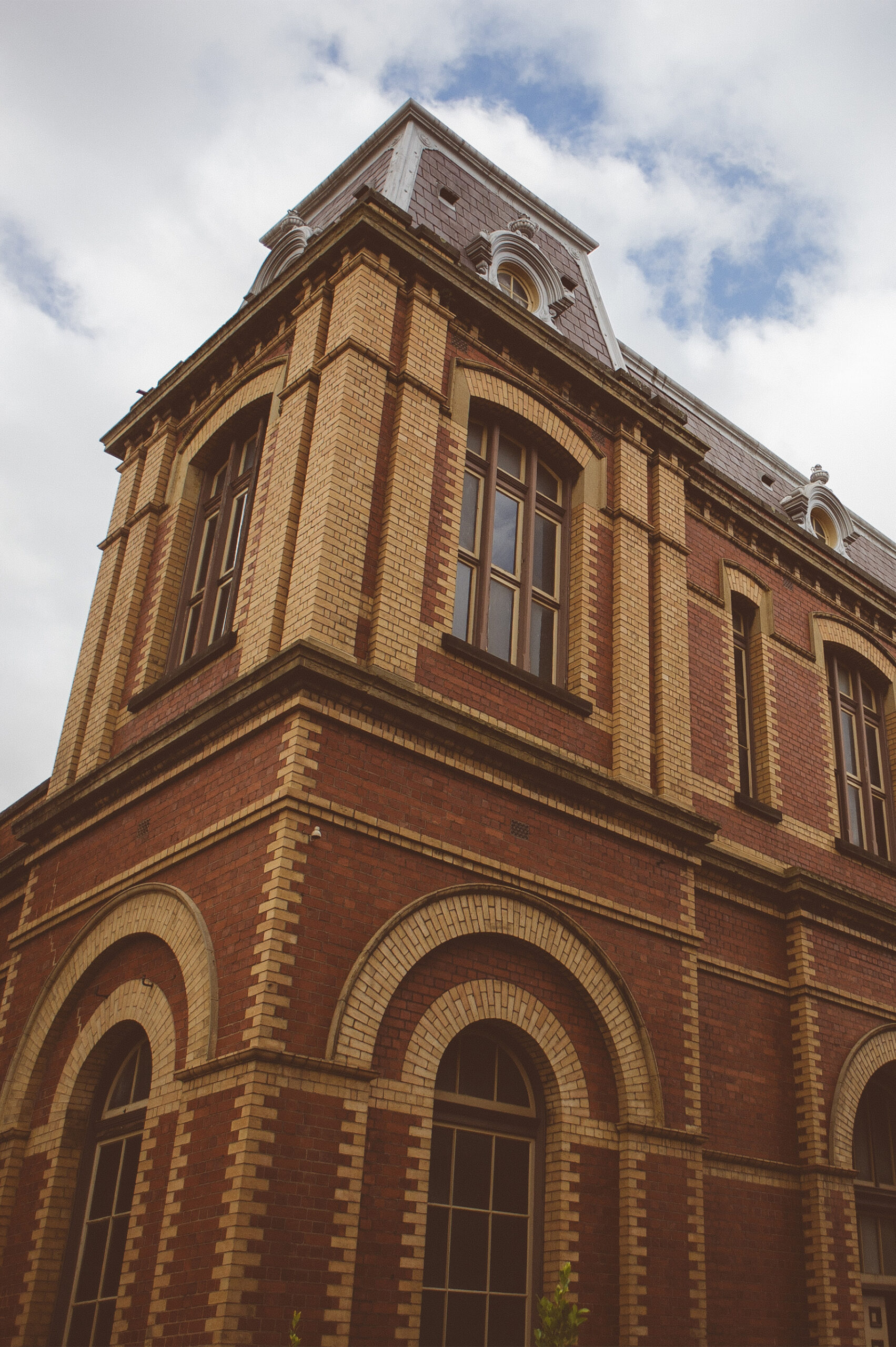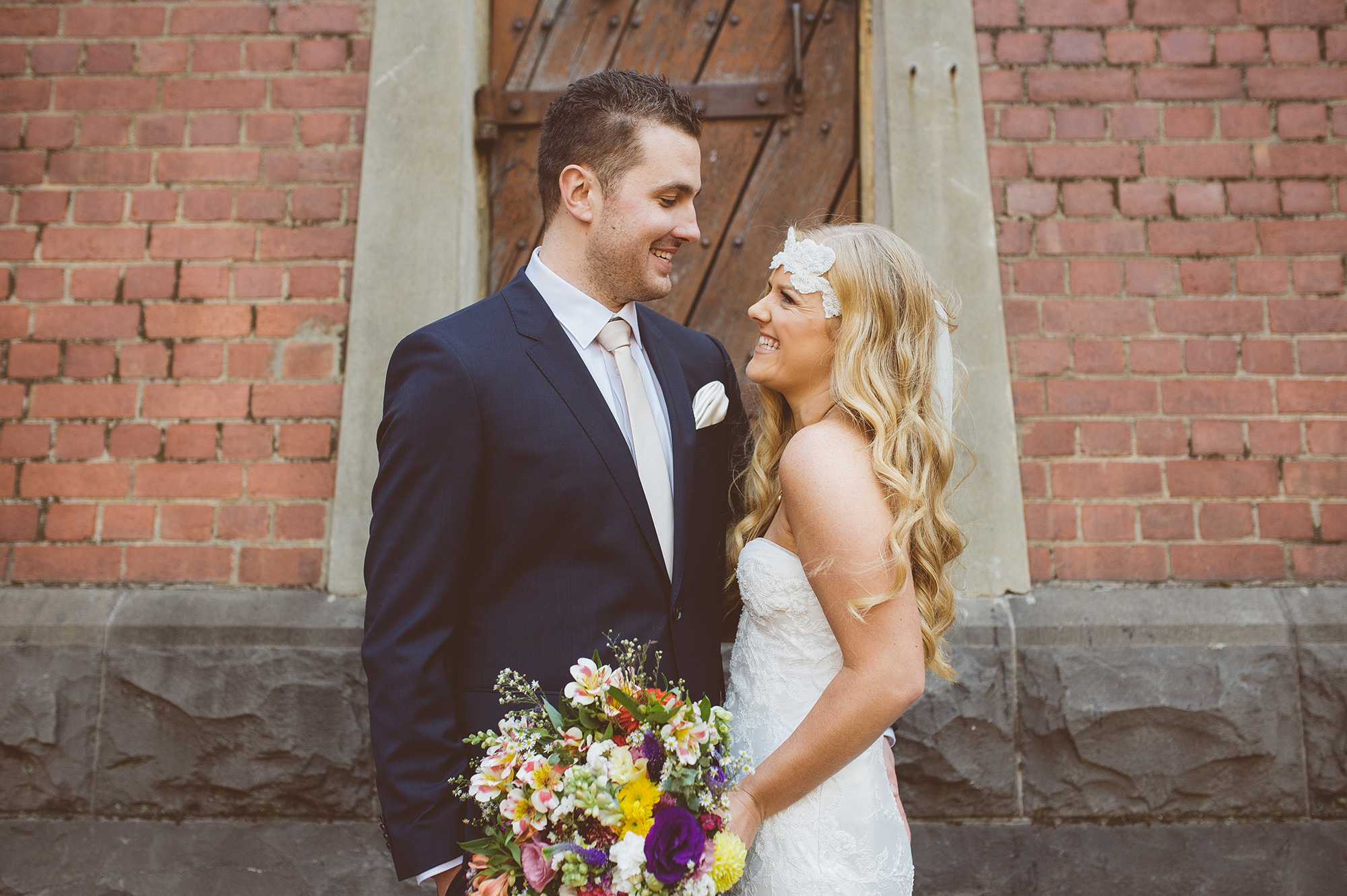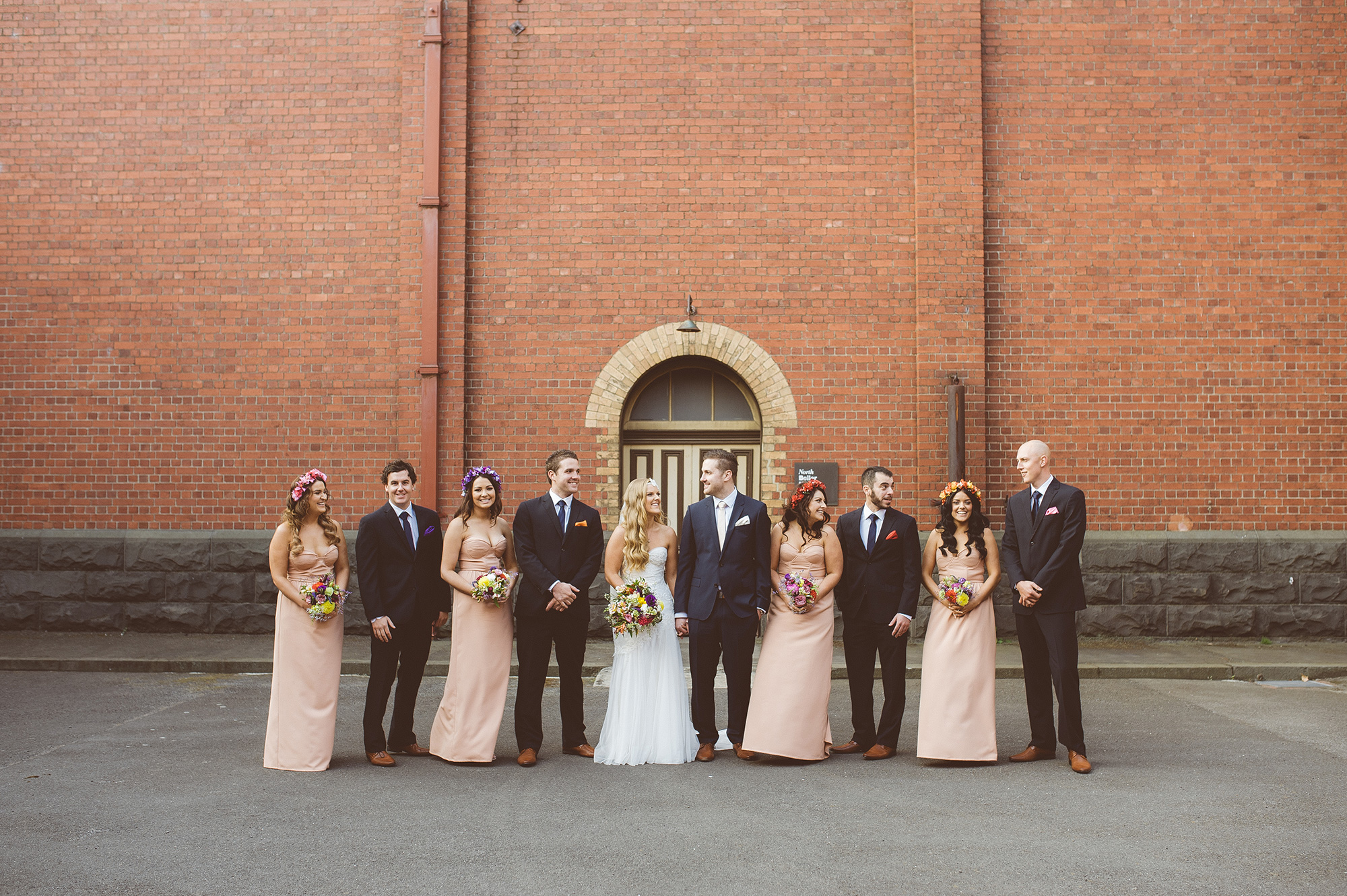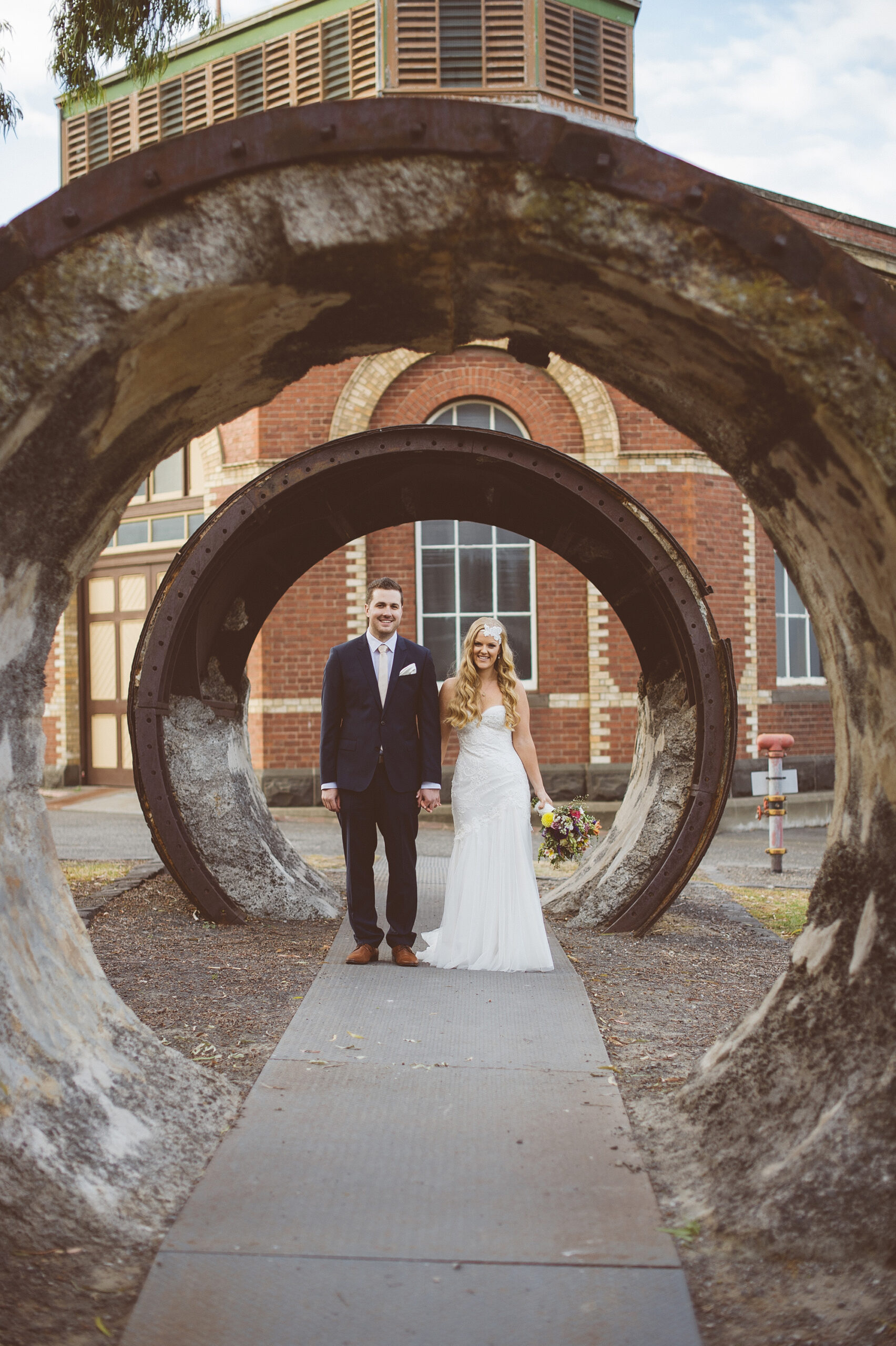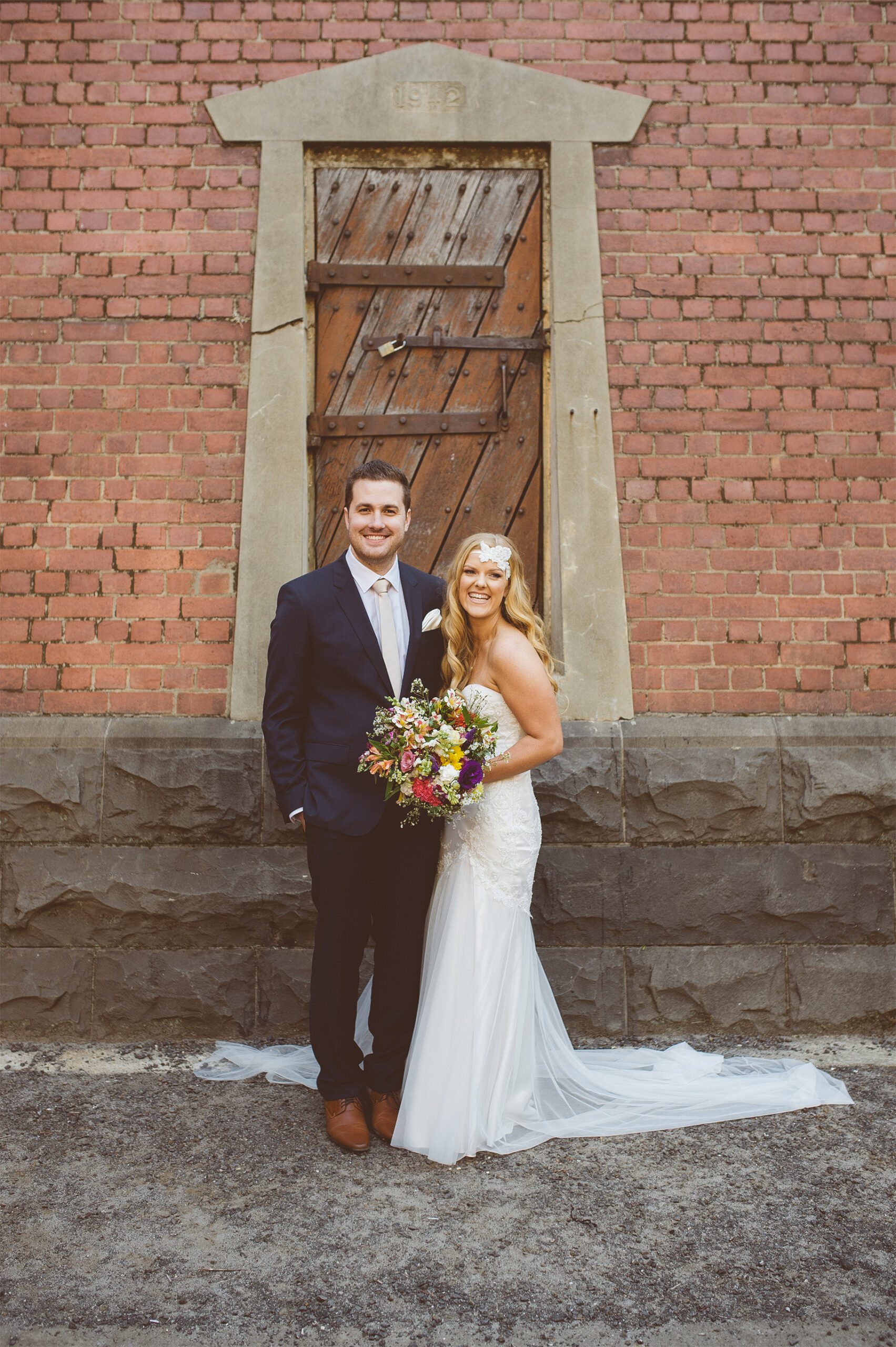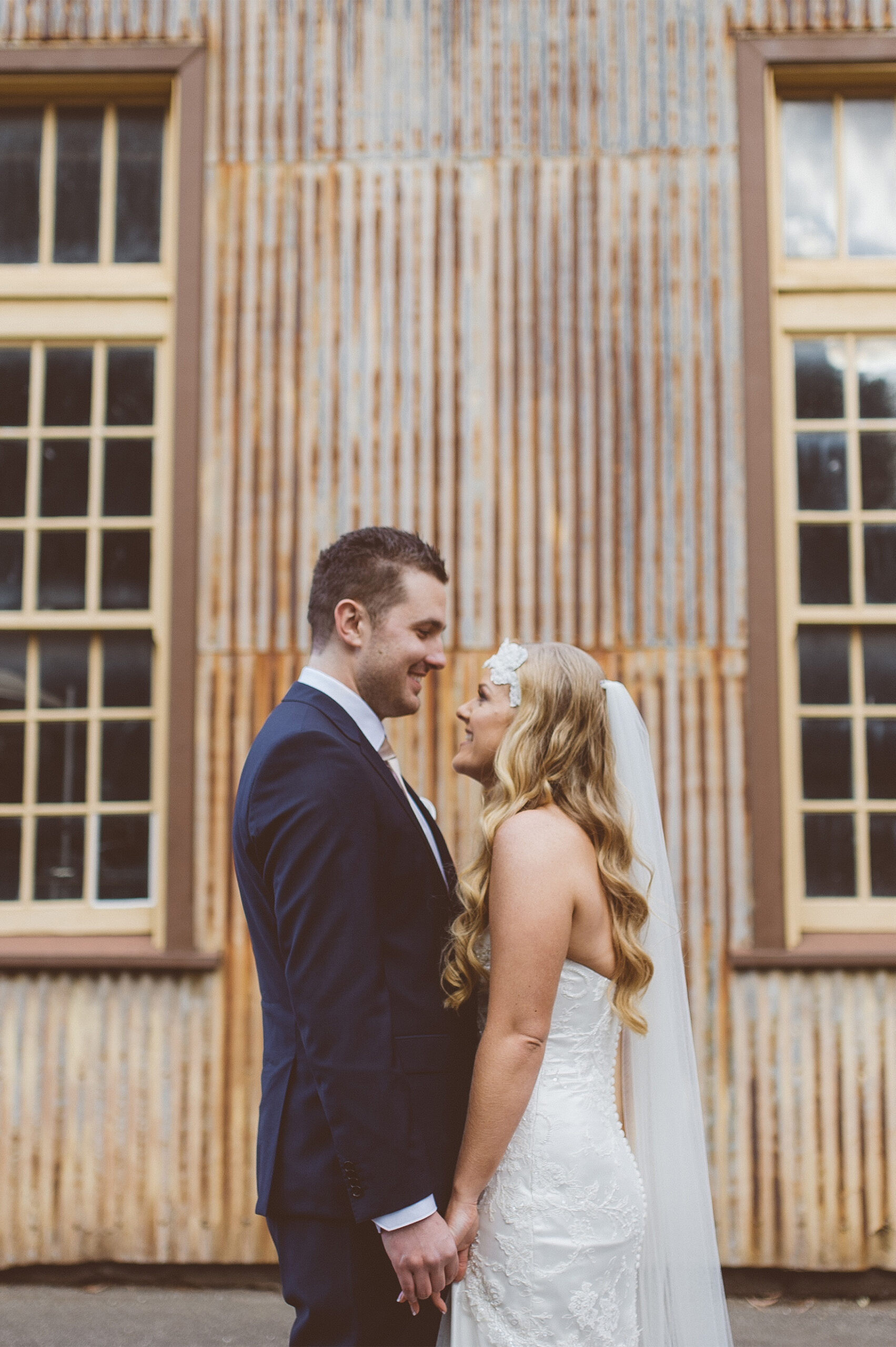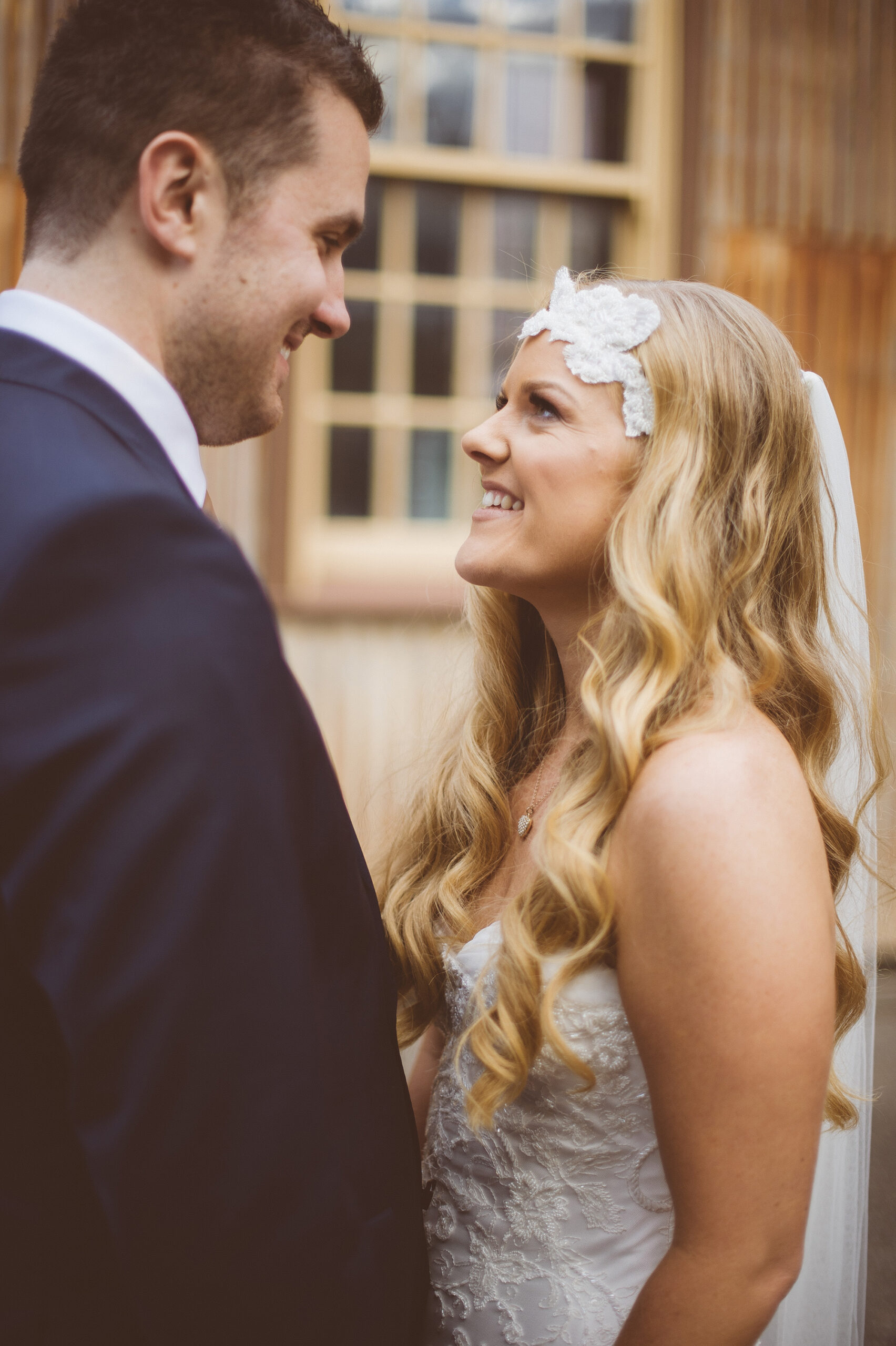 Amy teamed her strapless gown and veil with an up-to-the-minute headband for a modern touch.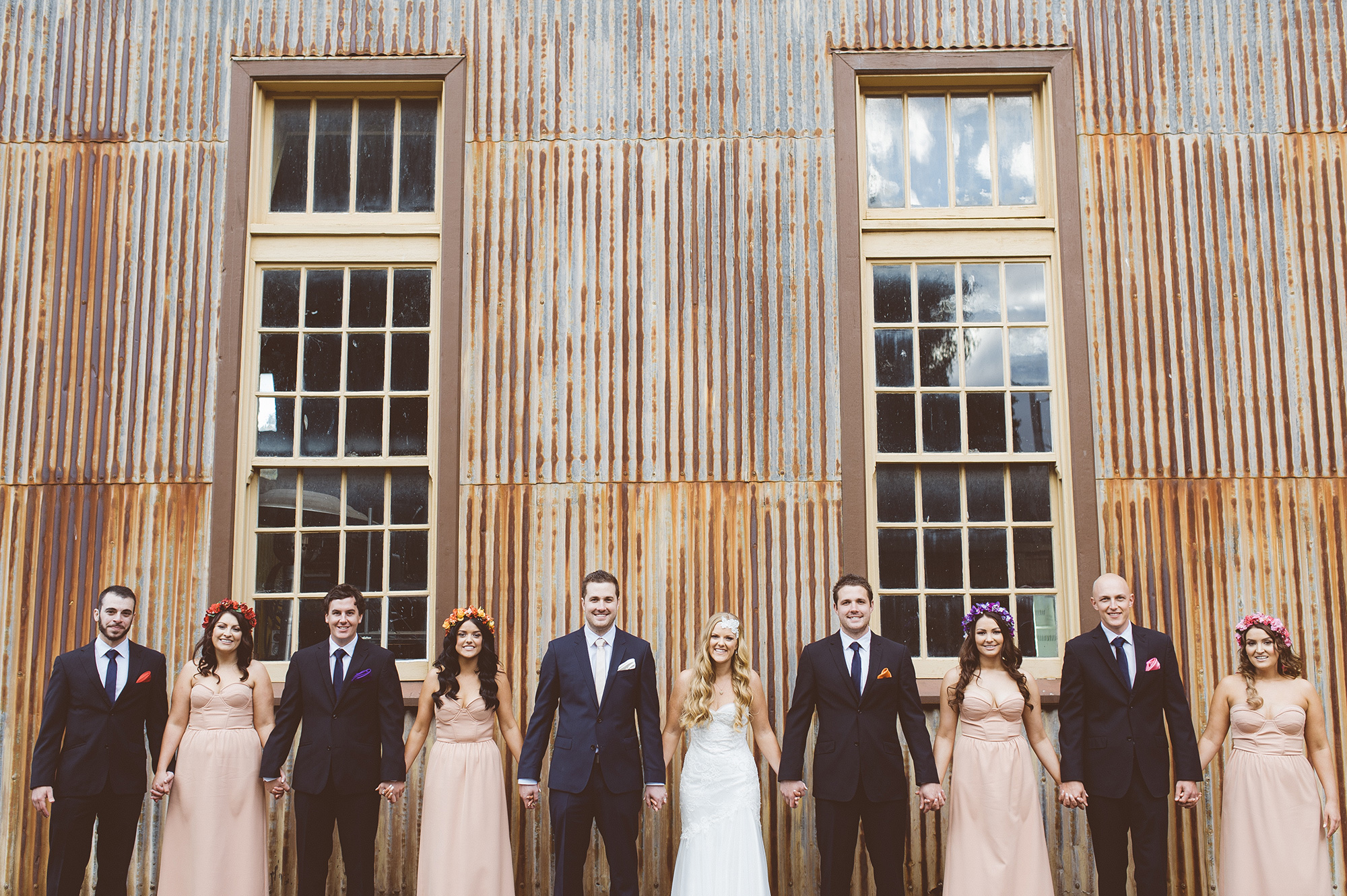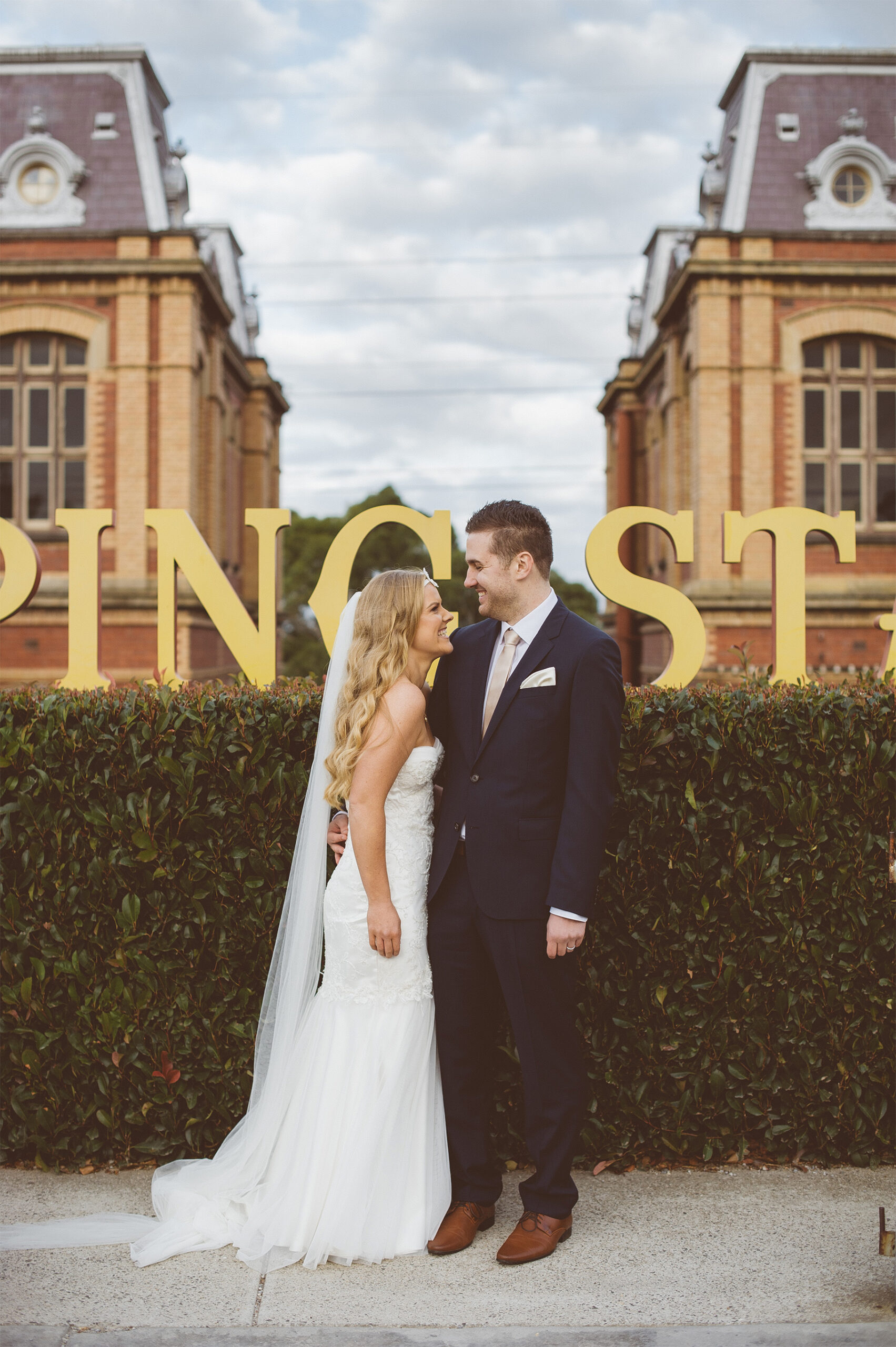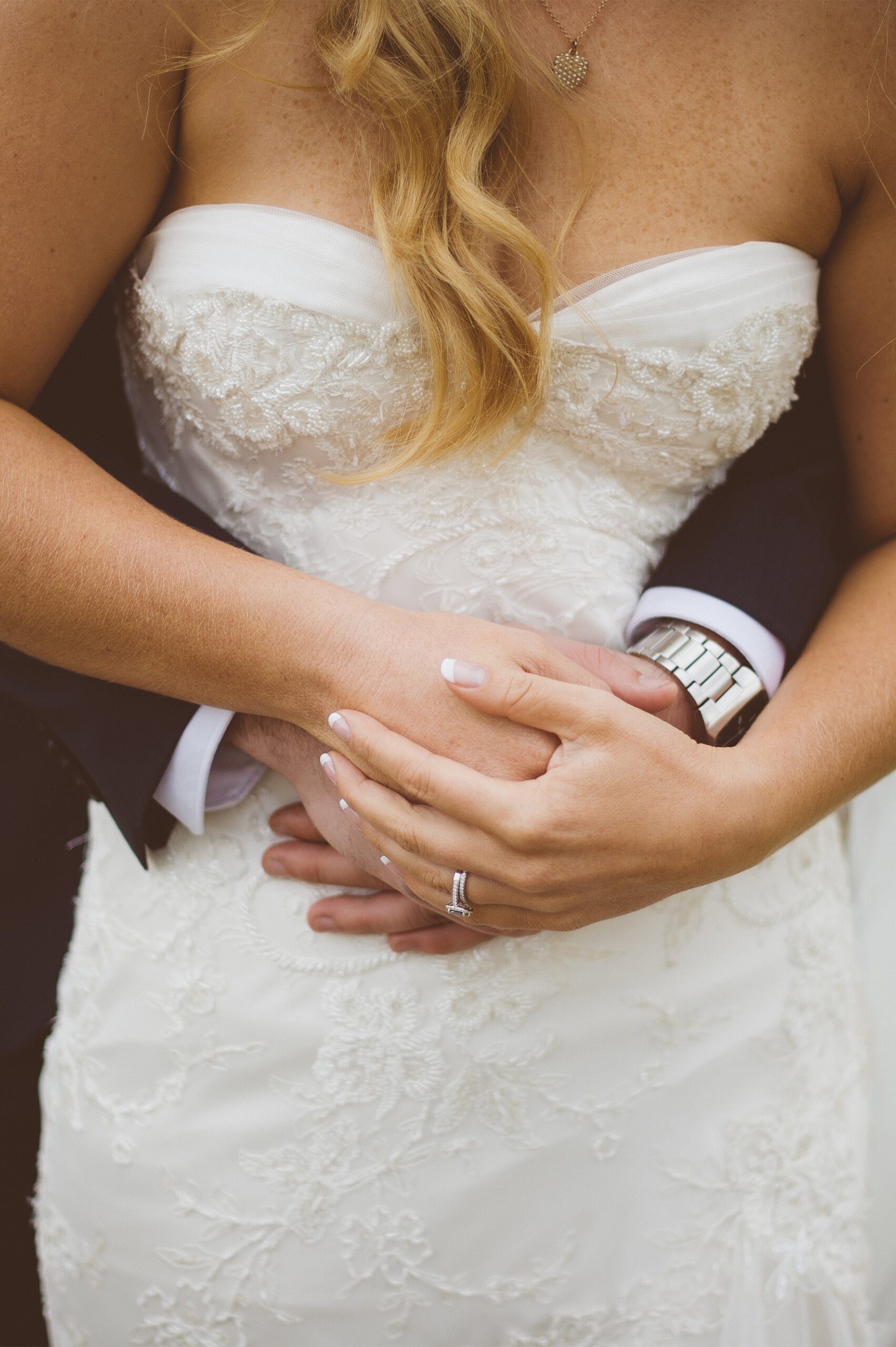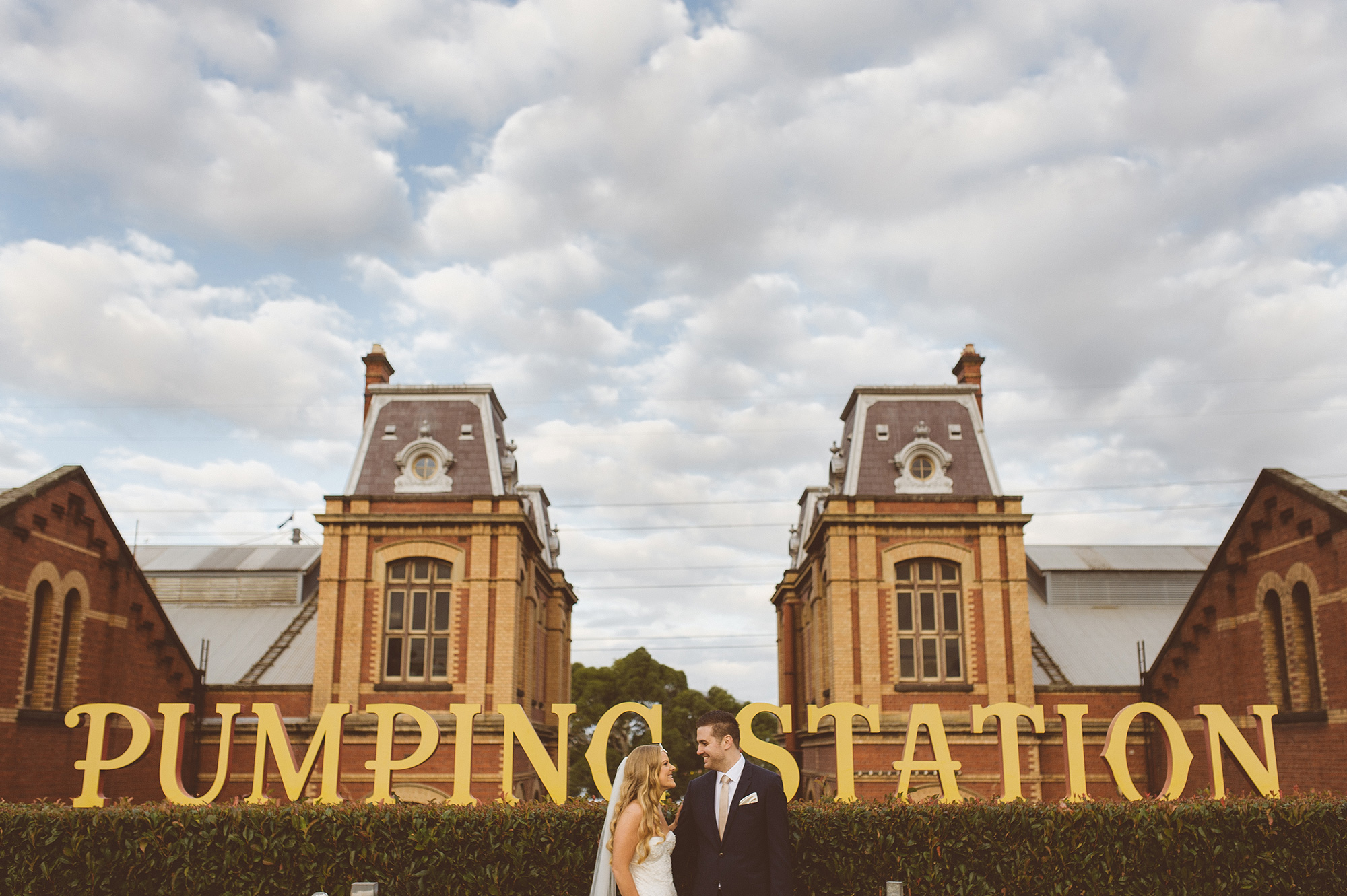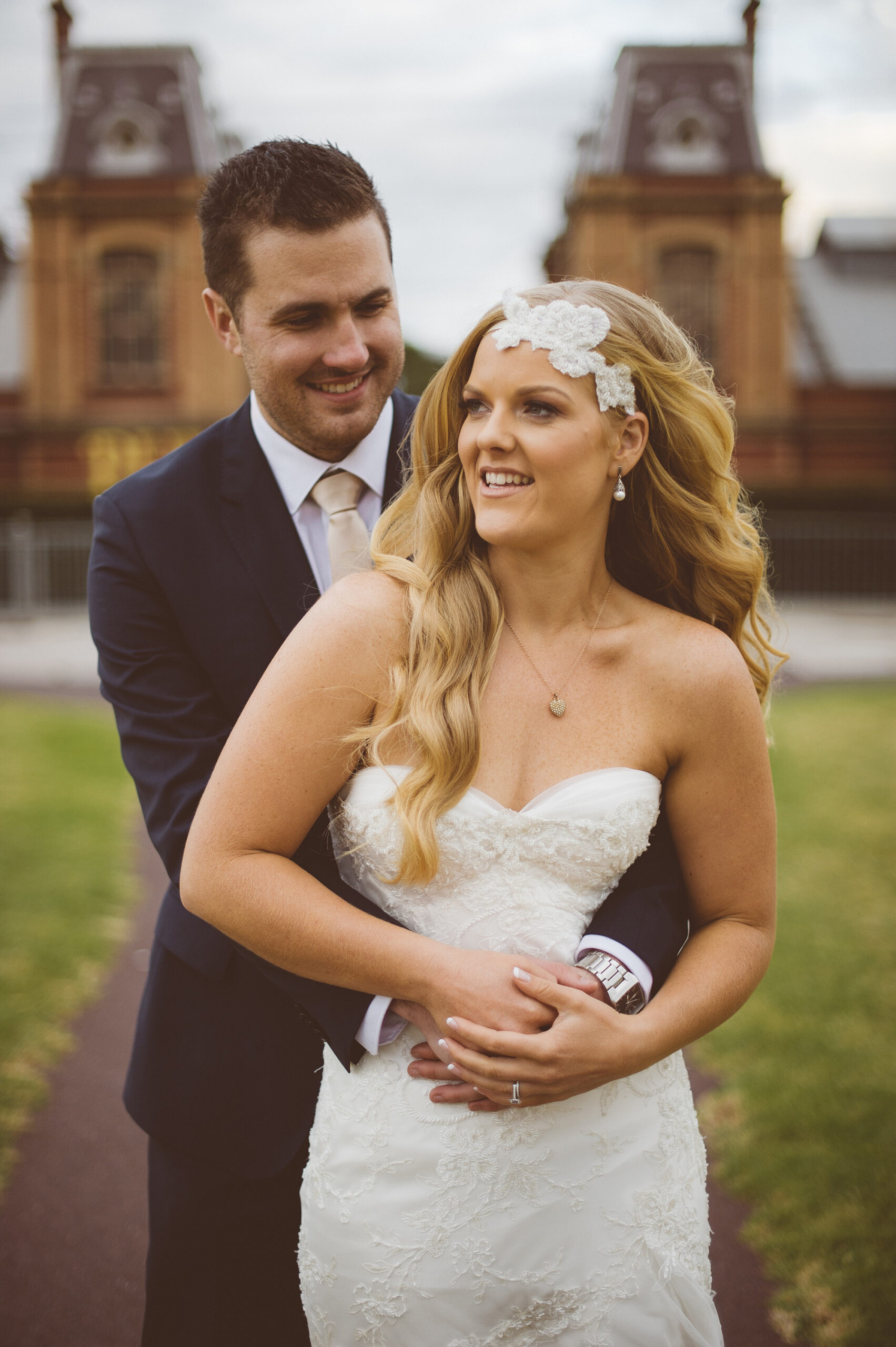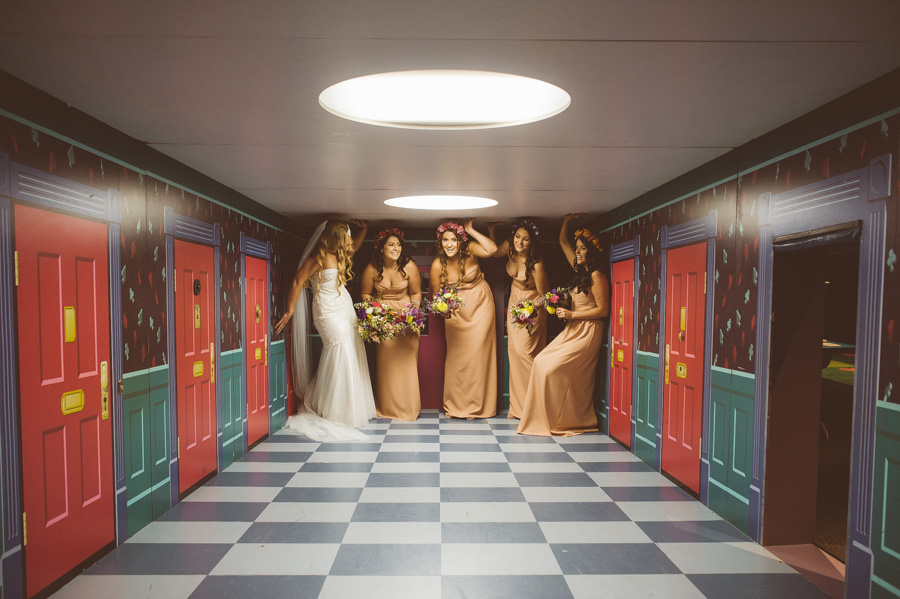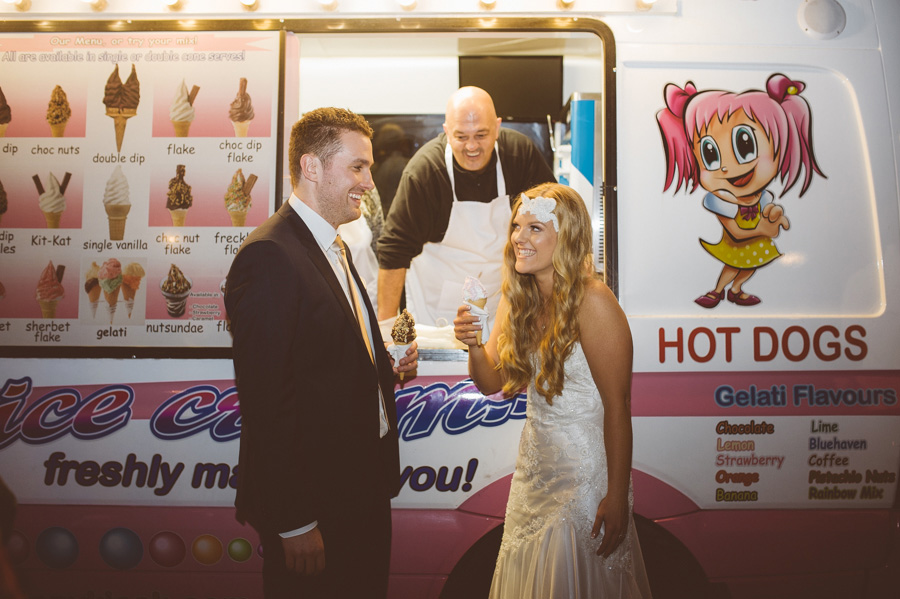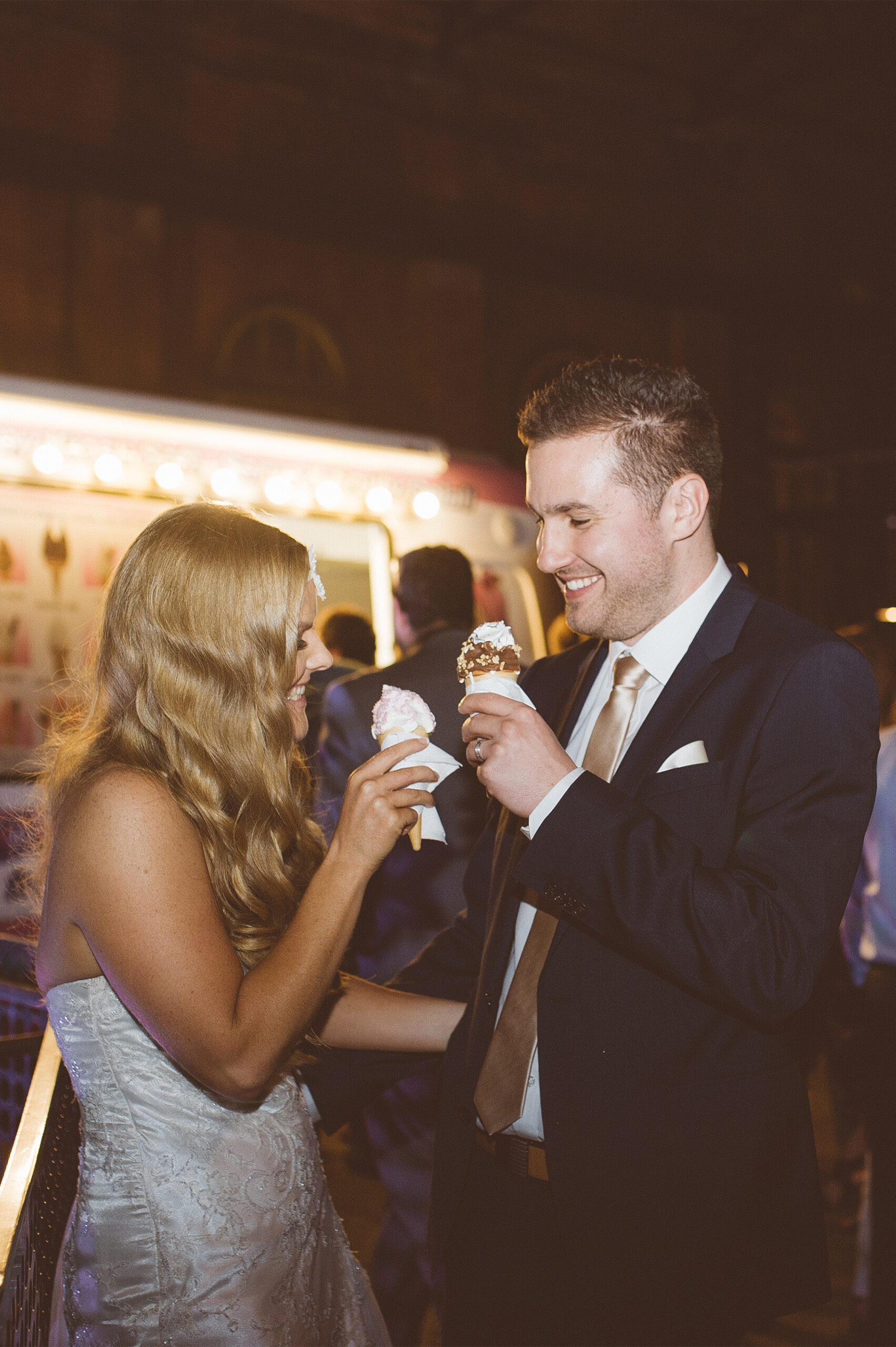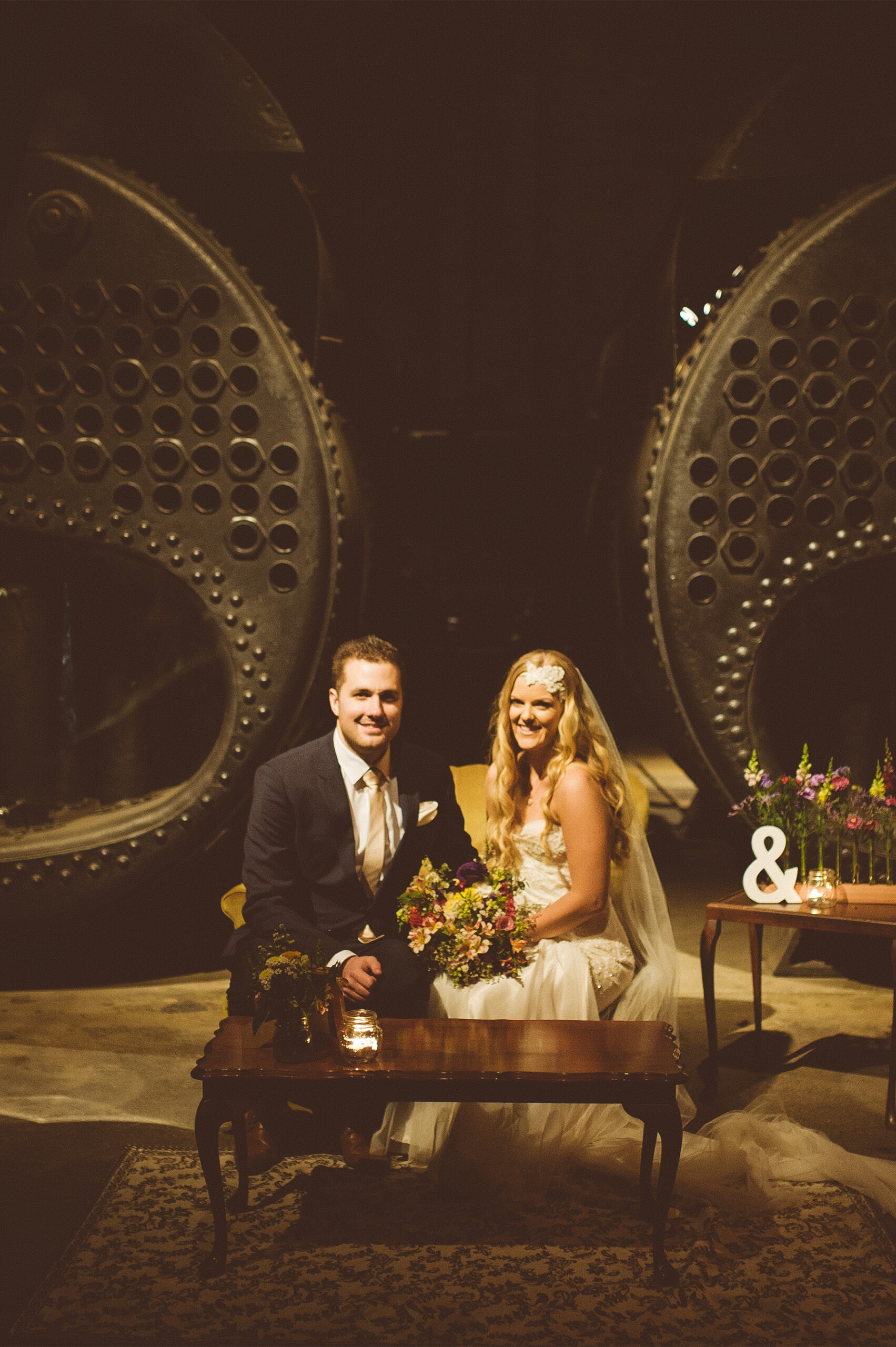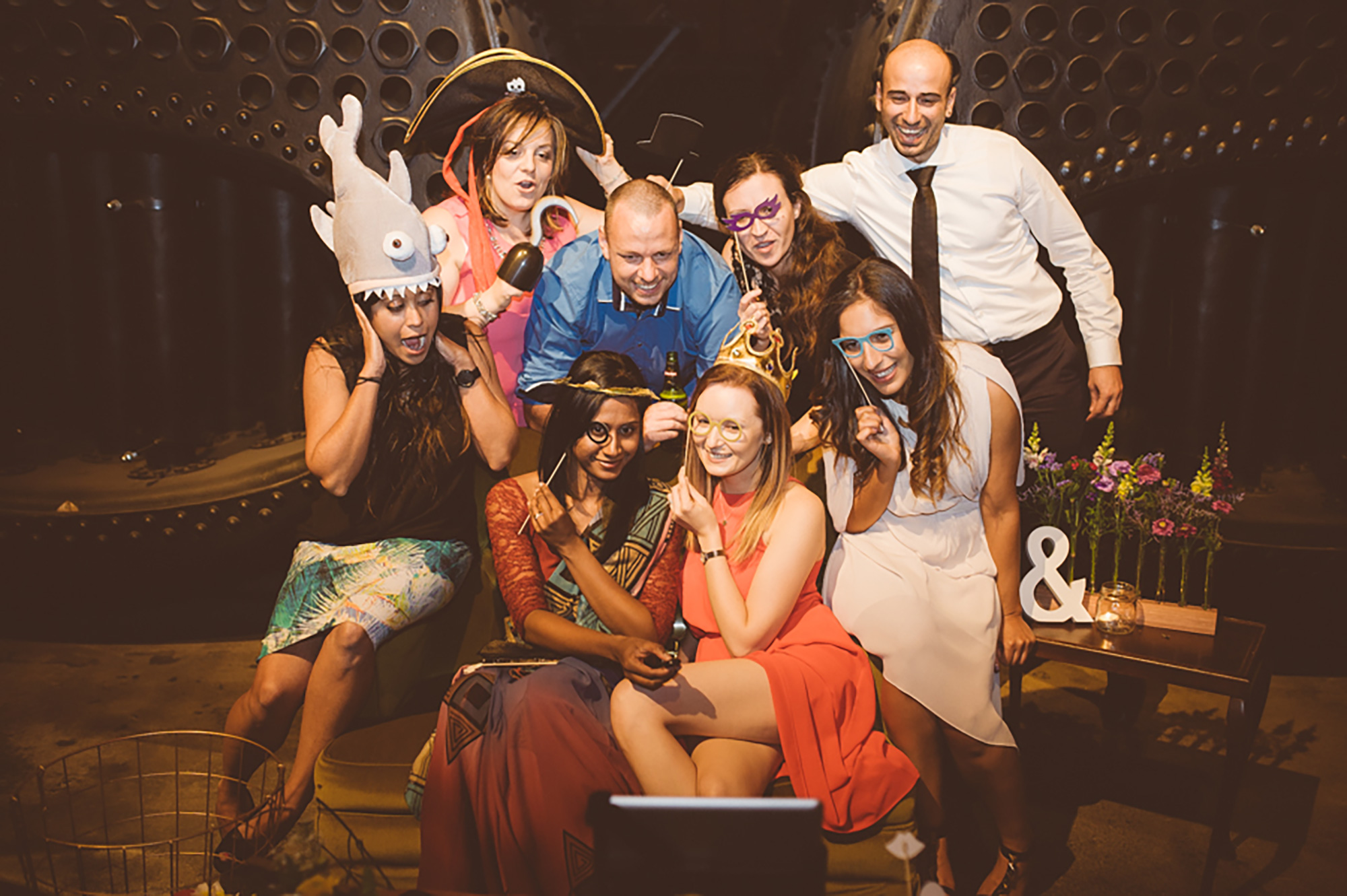 A DIY photo booth used Amy's mum's vintage couch and plenty of fun props.