Some proposals are grand gestures planned to the nth degree and others are simple and sweet and just as moving.
Brisbane beau Josh Badman knew his love of seven years Alexis Portelli was a bit of a traditionalist so when it came to asking her the big question, he chose the ring himself, he got her dad's blessing and managed to keep it all under wraps until the day.
The setting was lunch at The Spirit House in Yandina and at the end of the meal, a "jittery and quiet" Josh invited Alexis to sit on his lap in the crowded restaurant. "He pulled out a ring and whispered in my ear, "Will you marry me?" says Alexis, "and of course I said yes through the tears."
The pair then moved to the UK for two years and upon their return planned an elegant vintage wedding at Riverlife on the Brisbane River.
Witnessed by 70 friends and family, they each had three attendants including Alexis' two younger brothers who stood with her as 'bridesmen'.
"We have always been very close and they both love Josh like a brother," explains Alexis, "so we thought what better way than to have them standing up there beside us."
The water-side ceremony called for an impressive water entrance and Alexis and her party arrived by yacht to the nuptials which only 15 minutes earlier were relocated undercover due to inclement weather.
The elated couple couldn't help but steal a little kiss right before the ceremony. "We were both just so excited and happy the day had actually arrived," recalls Alexis. "It took 10 years to get there!"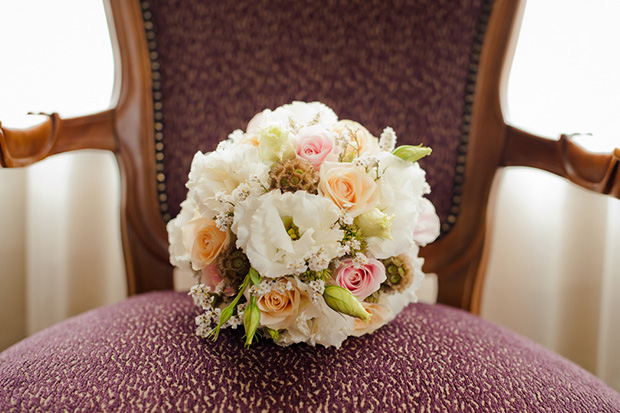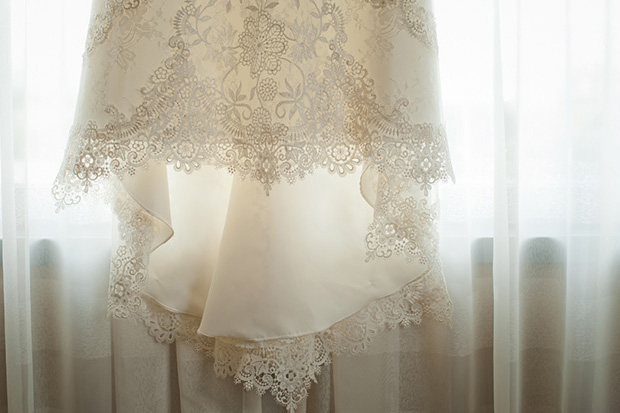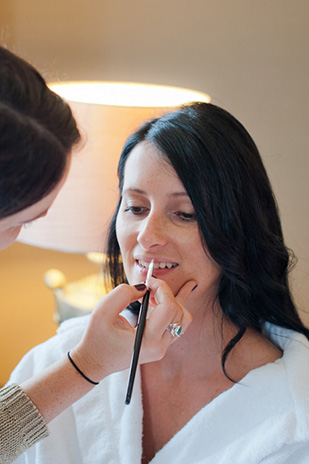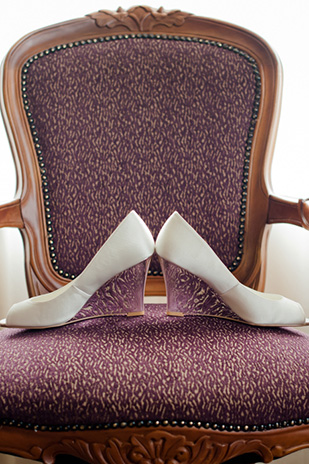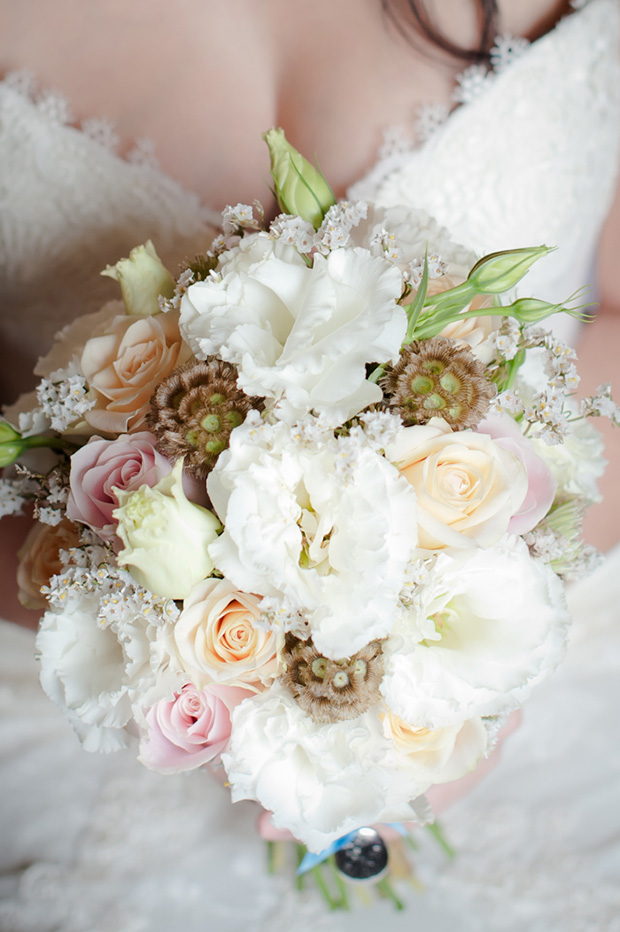 After dabbling in floristry through The Flower Project (a not-for-profit organisation offering flower arranging courses where the proceeds go towards gifting bouquets to people down on their luck), Alexis gave up on the idea of crafting her own bouquets and handed the secateurs over to 'budding' florist Francesca Petherbridge. "She did an amazing job!" praises Alexis.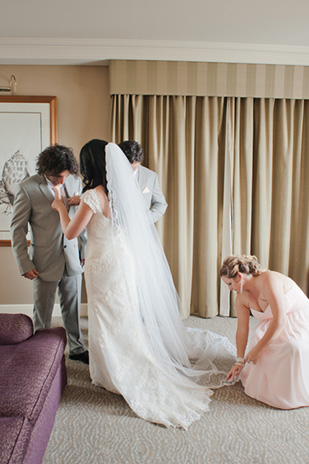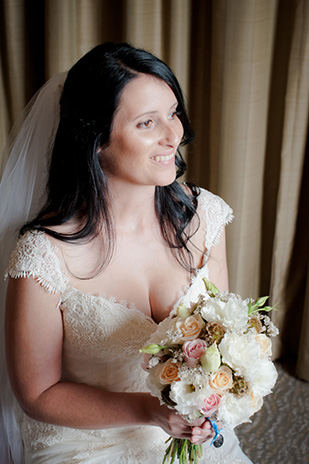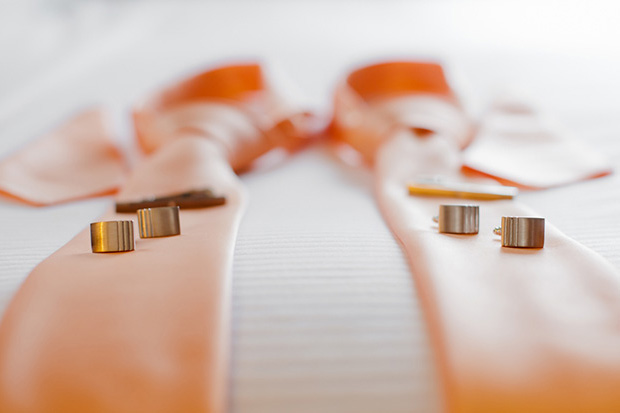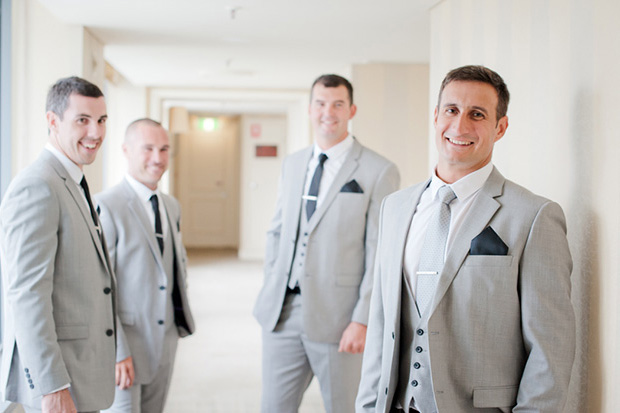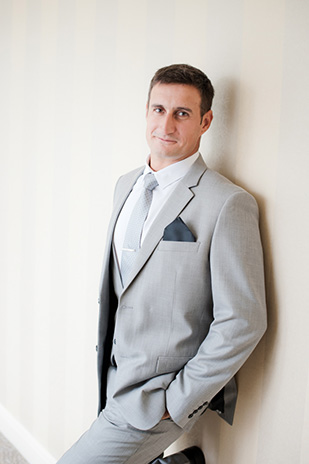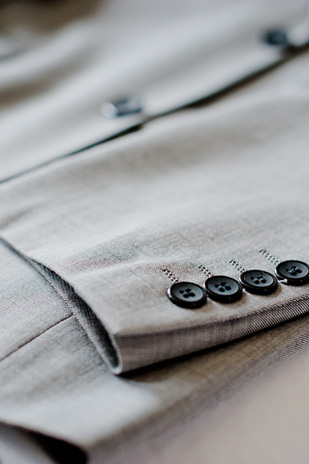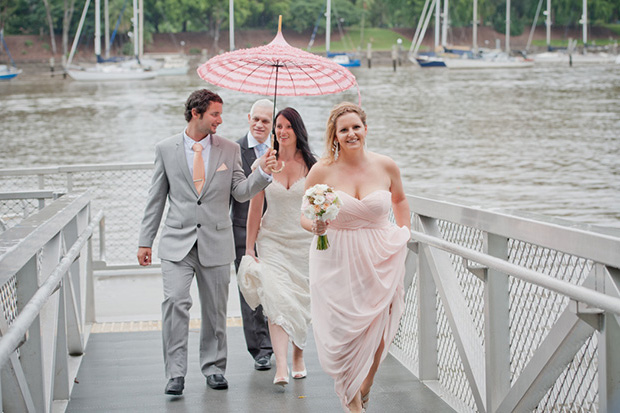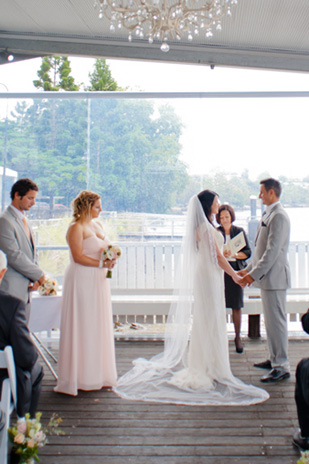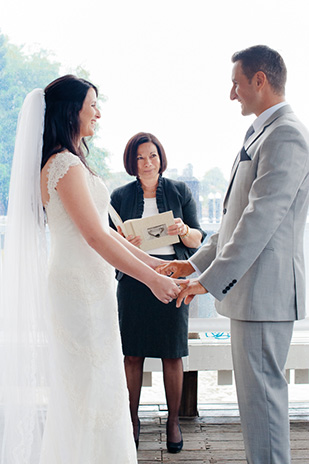 Debbie Payne was the couple's choice in a civil celebrant. "You could feel how happy she was to perform our ceremony and it was so heartfelt," says Alexis. "I think I even saw a little tear!"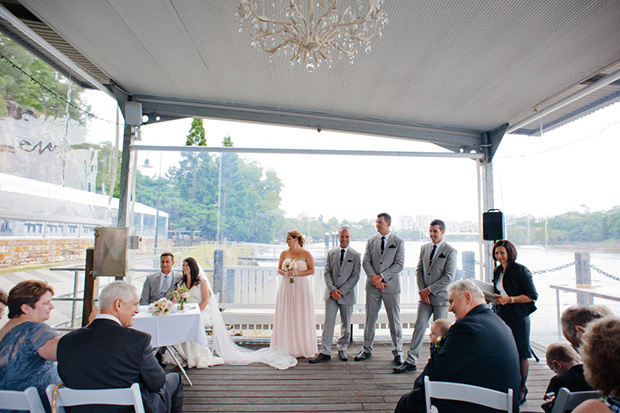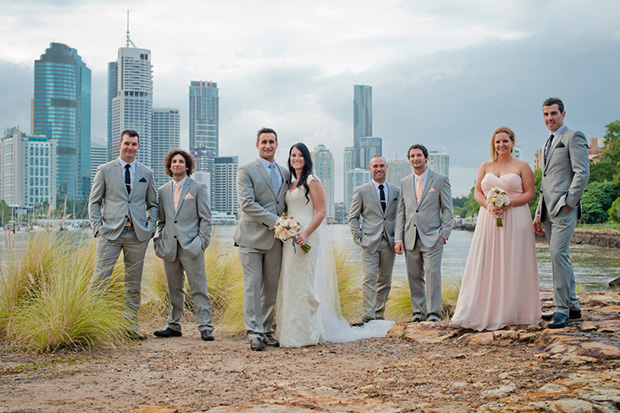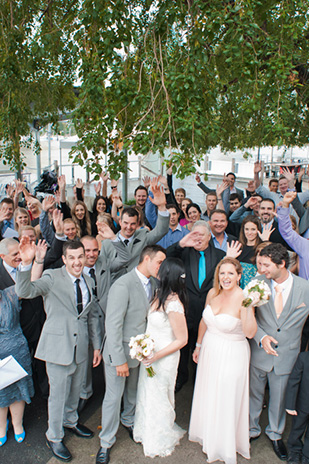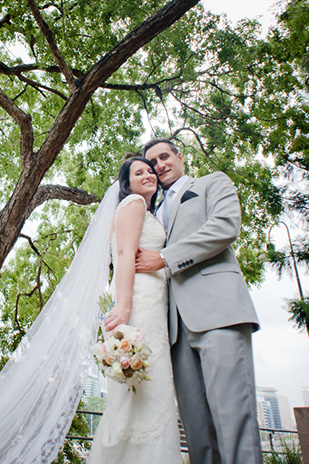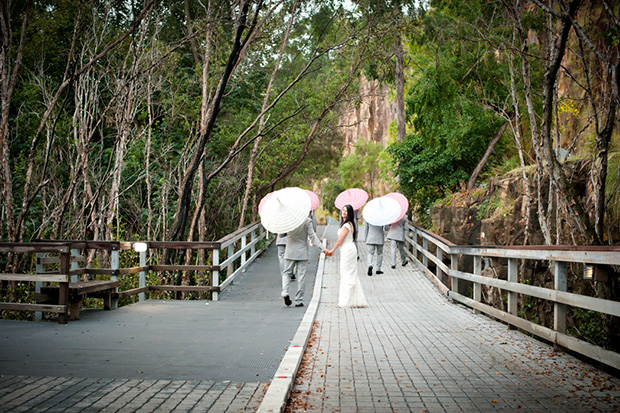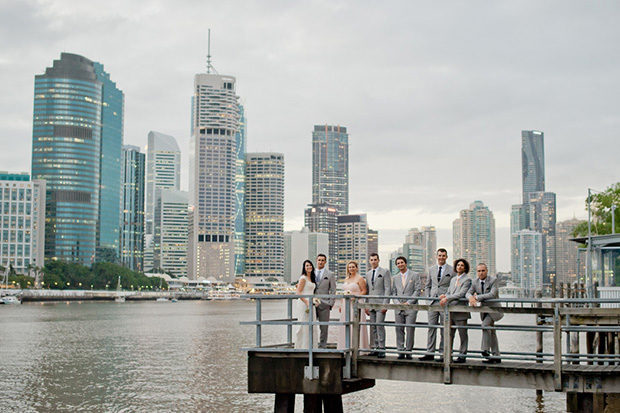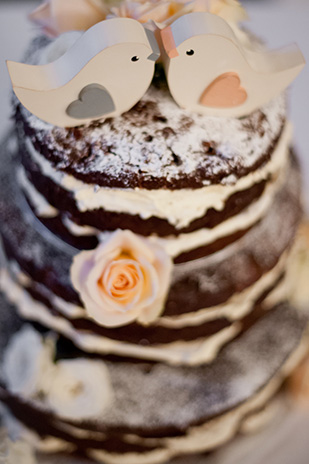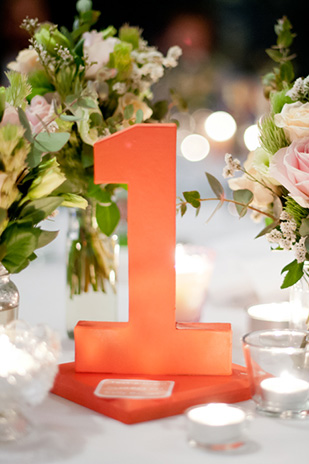 "We didn't want the traditional cake with icing (Josh hates icing!) so we went for a naked cake," says the bride. The delicious chocolate and raspberry cake was by Gillian Bell Cake Designs.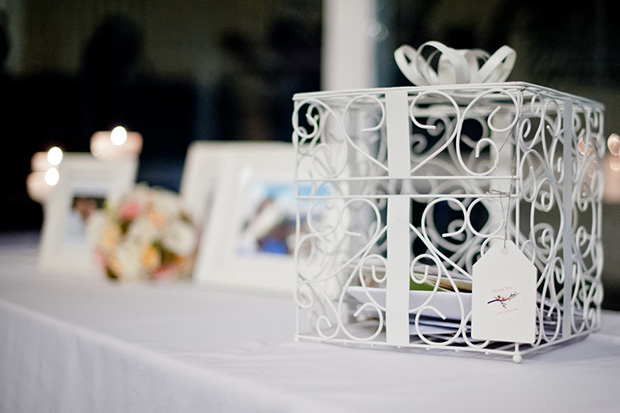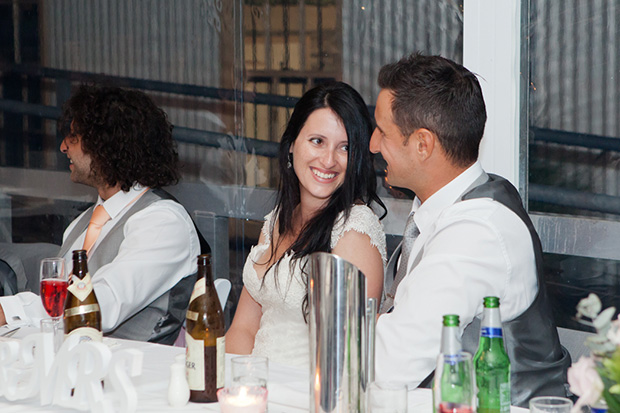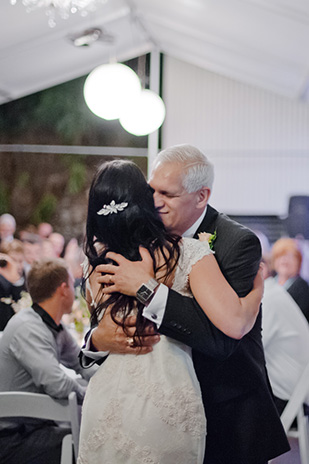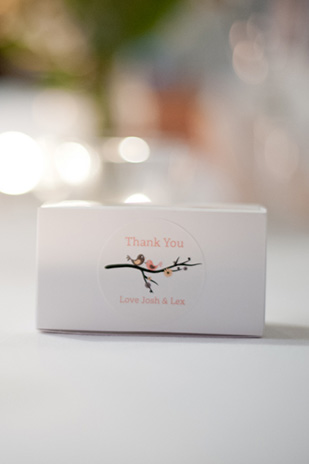 Some bridely advice from Alexis: "Plan ahead! I didn't take the advice of my mum and girlfriends and left a lot to the last minute making life more stressful than it needed to be. If you don't really enjoy doing little projects then don't take too much on yourself. It becomes tedious and always takes longer than you think!"
Photos courtesy of Amanda Crocetti Photography.