Hitting up your HR lady for a date turned out to be a bold but successful move for Ricky Moiler.
Canadian-born Alena Buckley, 31, first "met" Ricky, 34, over the phone when she was sorting out his employment contract. When they met in person months later, Ricky says "I immediately wondered if she was single!"
They hit it off, became an item and later Ricky proposed while walking through a park nearby. His tactic? Pretending to have a sore knee. "I sat while I prepared the speech," he explains. "When I finally worked up the nerve, I got down on one knee and was about to go through this magnificent speech I'd spent months preparing – only by the time I knelt I couldn't remember a word of it." Paring it down to a simple "I love you, will you marry me?",  Alena said 'yes'.
Their romantic vintage wedding on April 18, 2015 included 75 guests. The couple wed at Glen Erin at Lancefield Vineyard Retreat with a reception at the same country-style location. Alena describes the staff as "champions". "They have everything covered, from flowers to suggestions of decorations, ways to set up the day every little detail is completely taken care of," she praises.
The couple will honeymoon in Europe next year using their Flight Centre gift registry.
Photos courtesy of Bonavita Photography.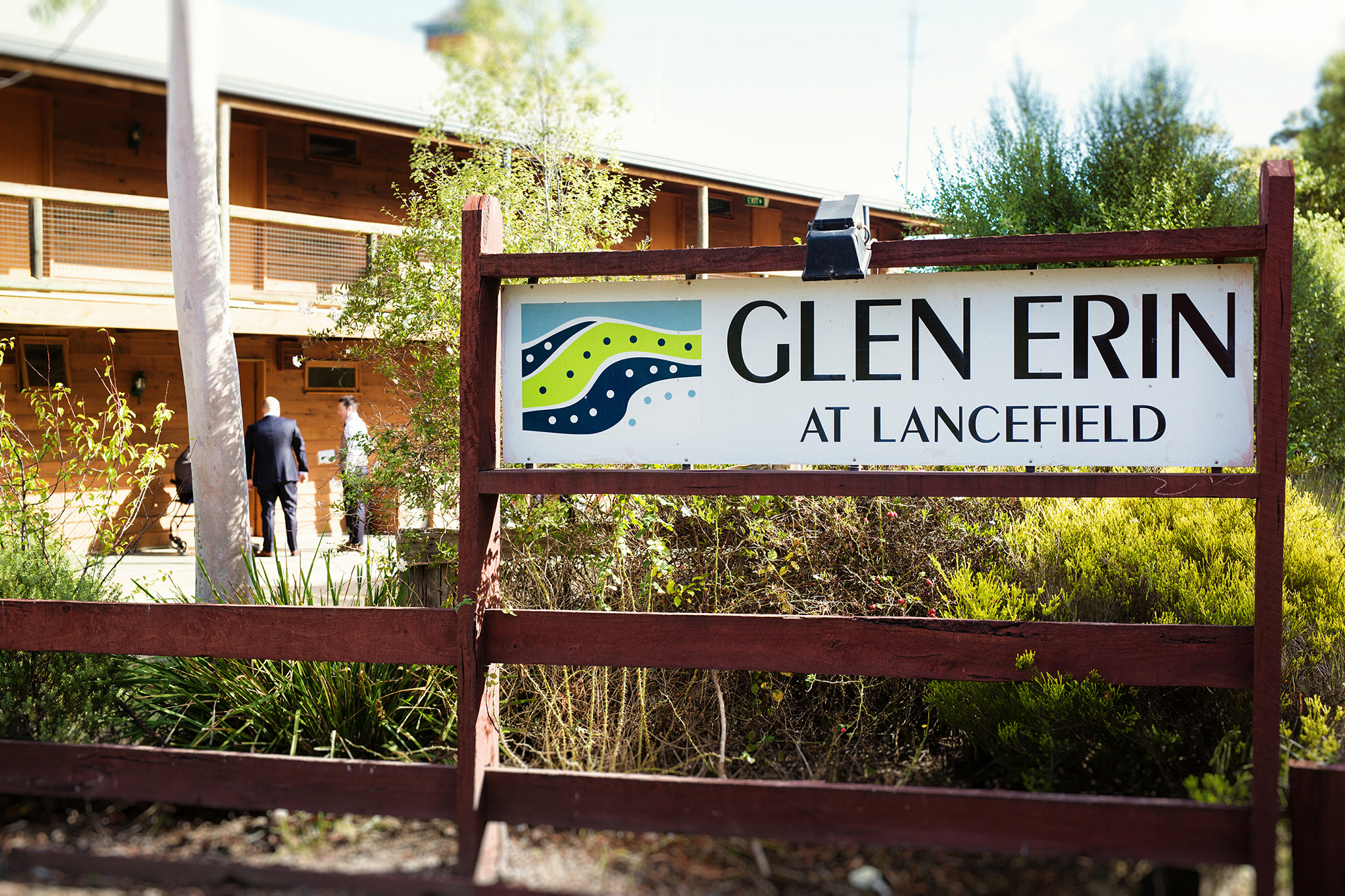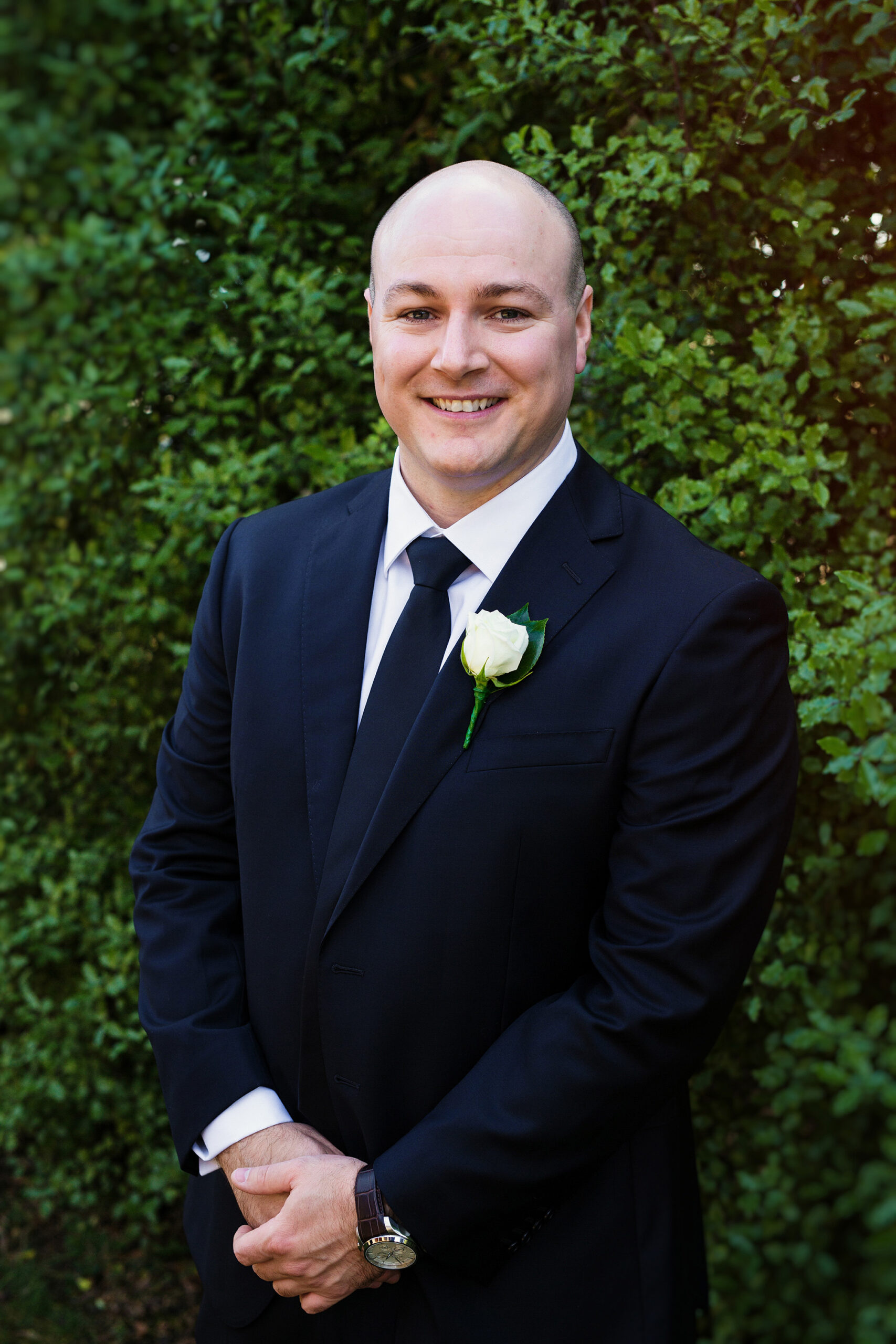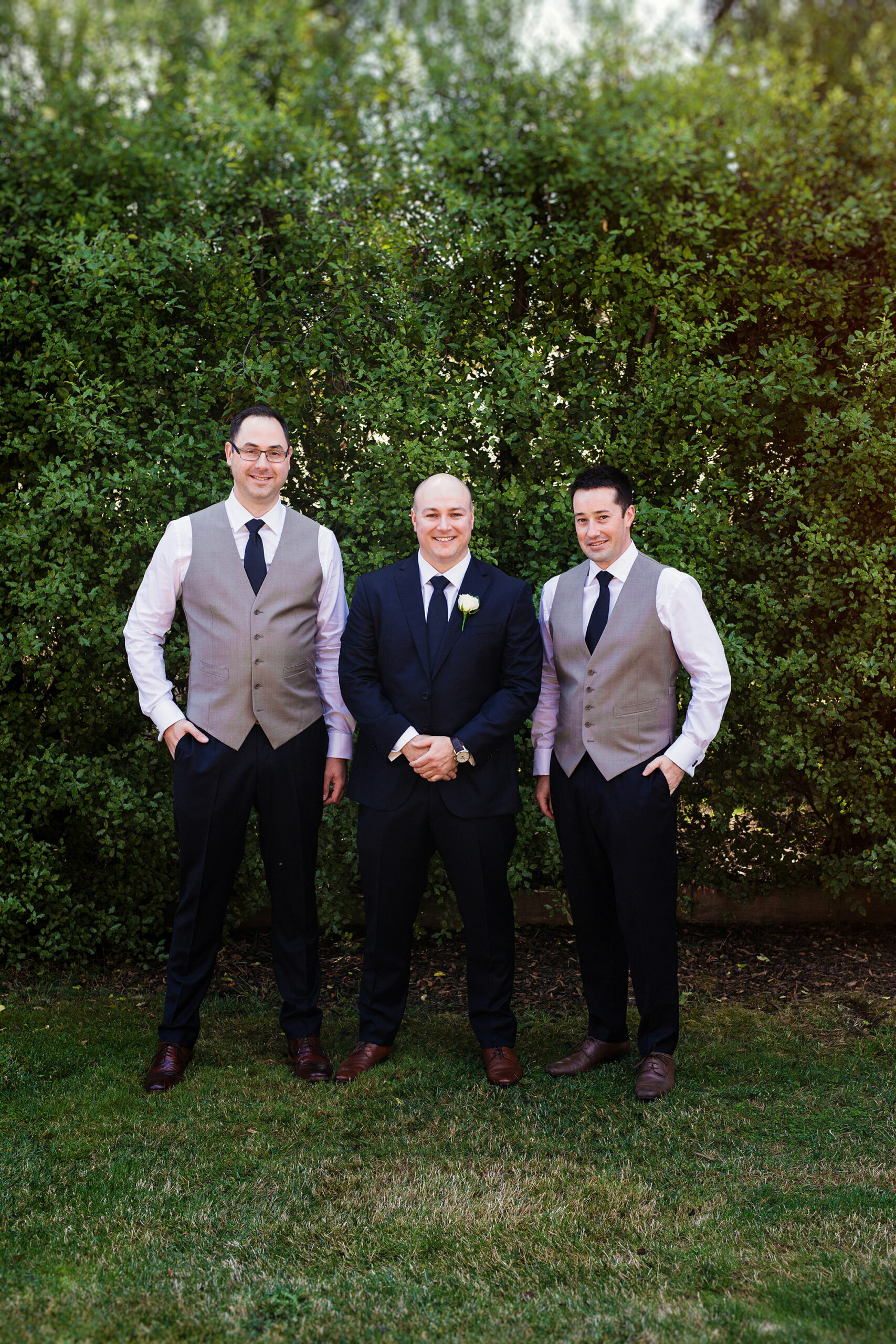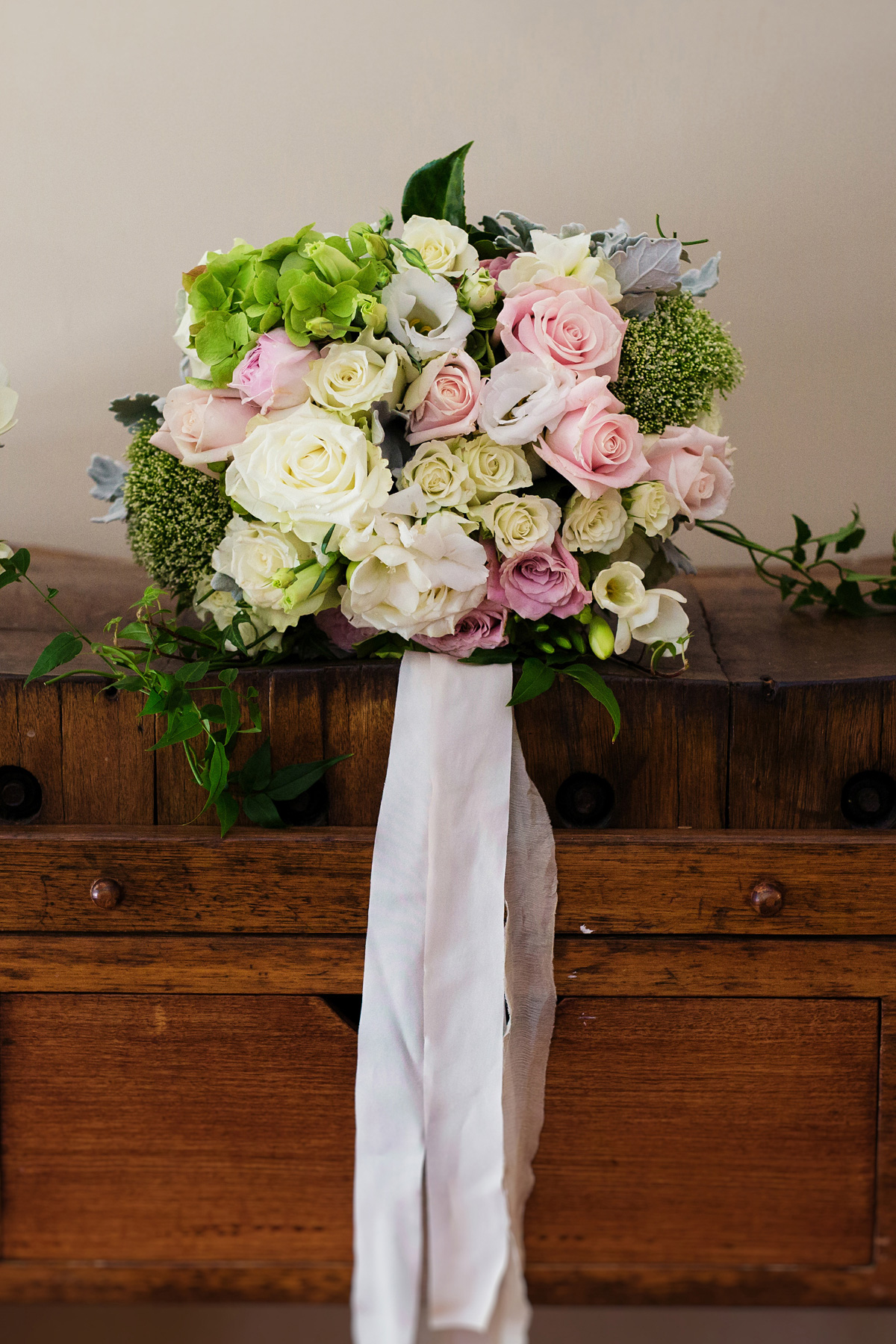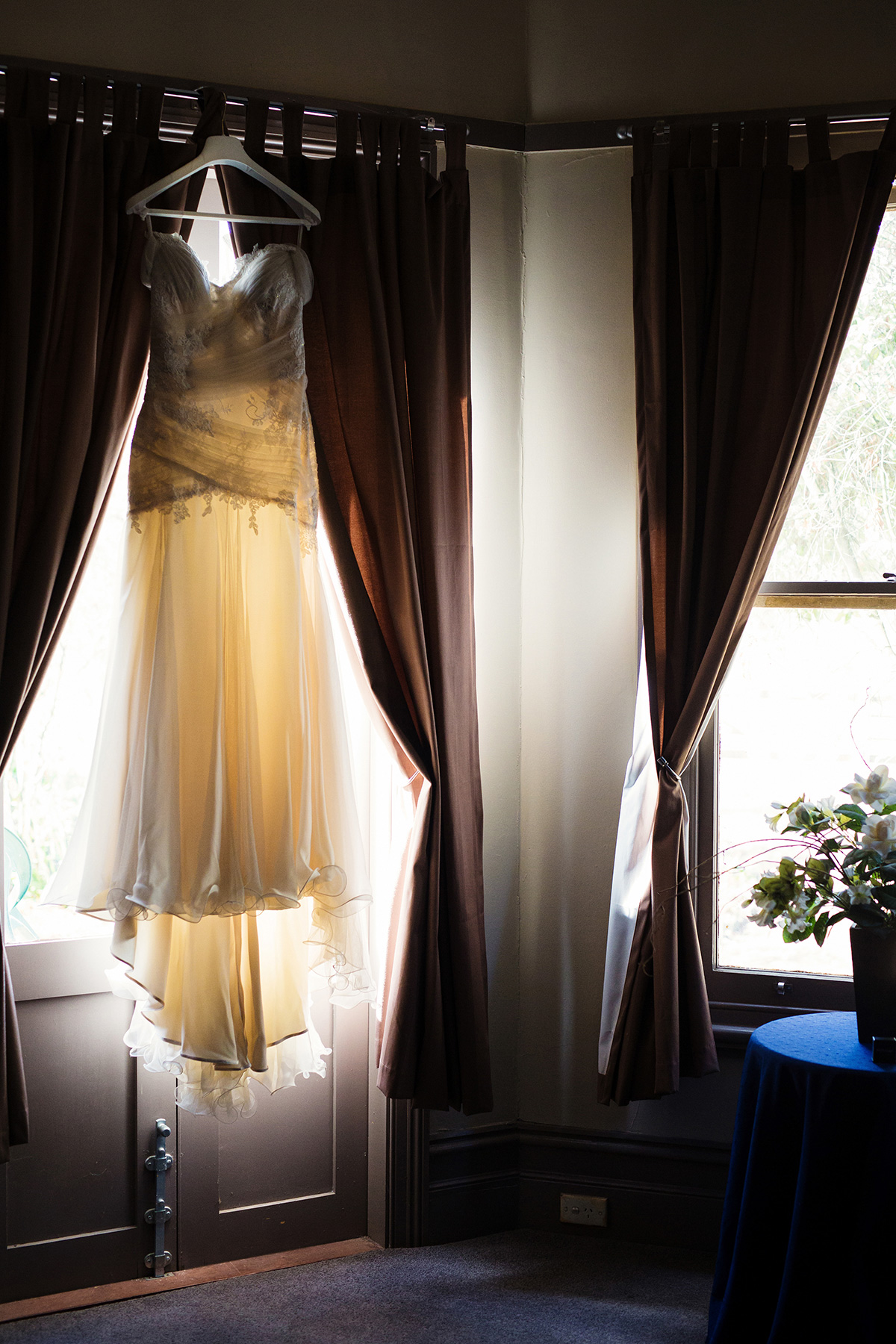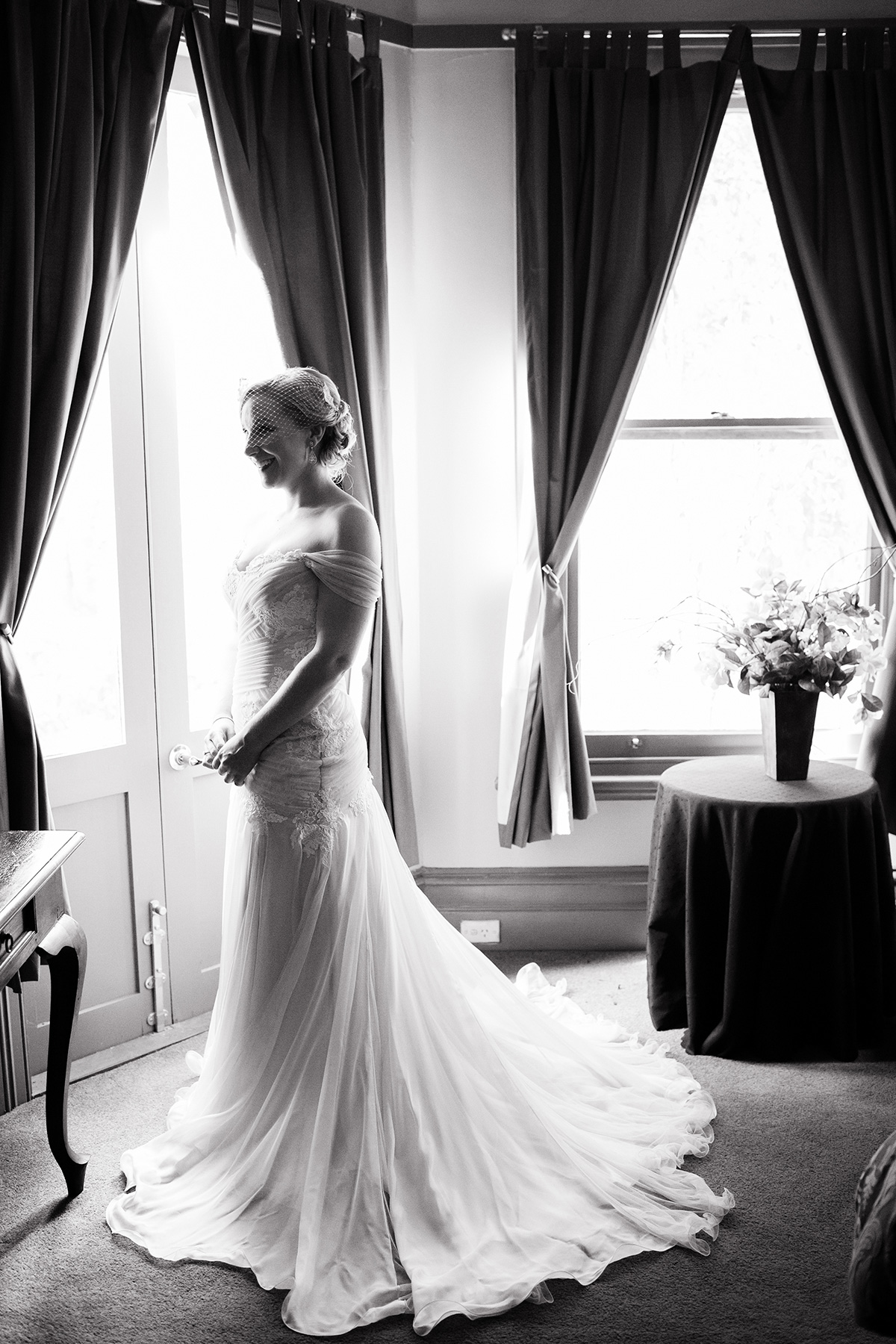 A friend from work surprised Alena with her wedding-dress hunt itinerary, where she found this Raffaele Ciuca gown.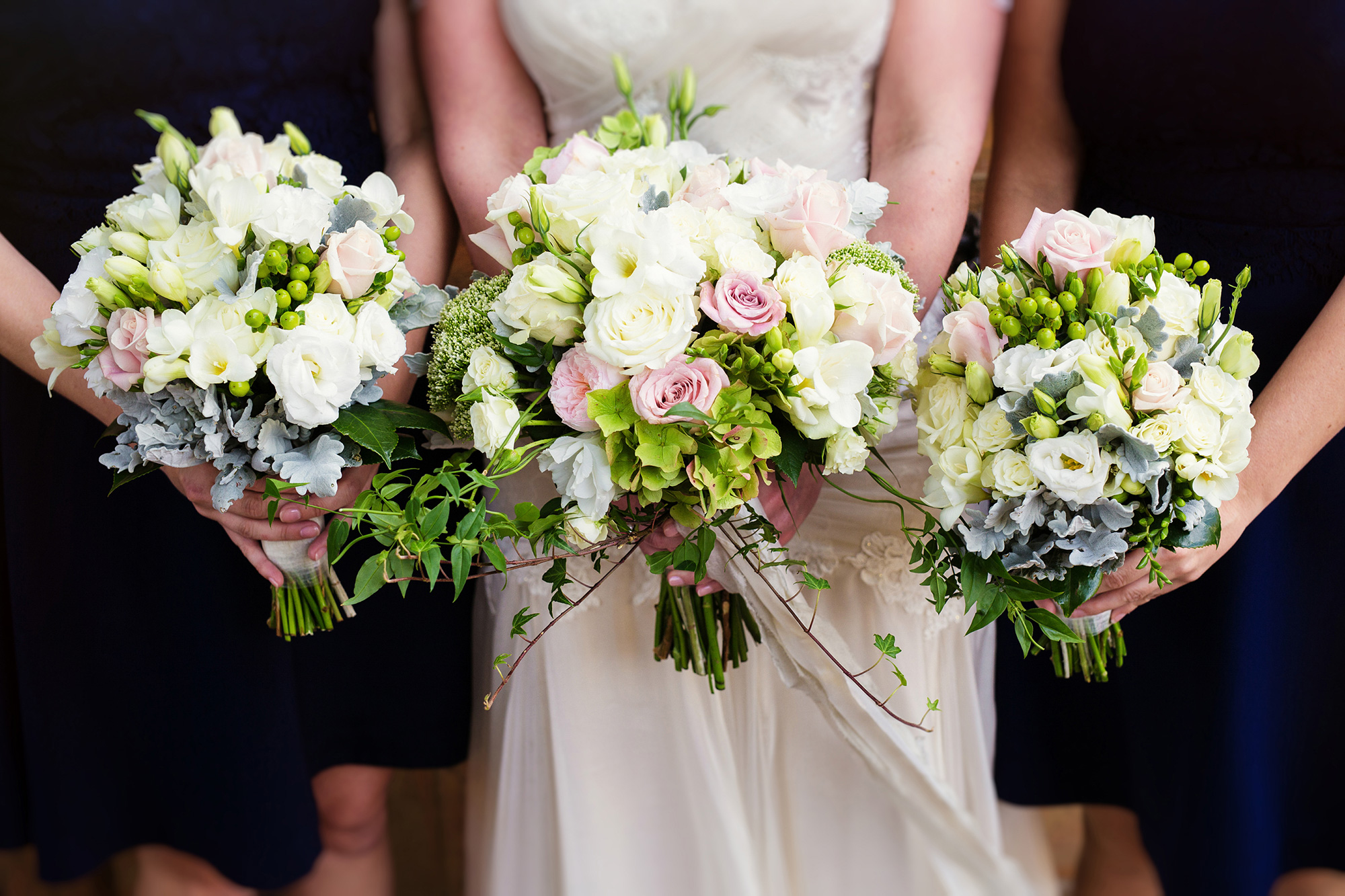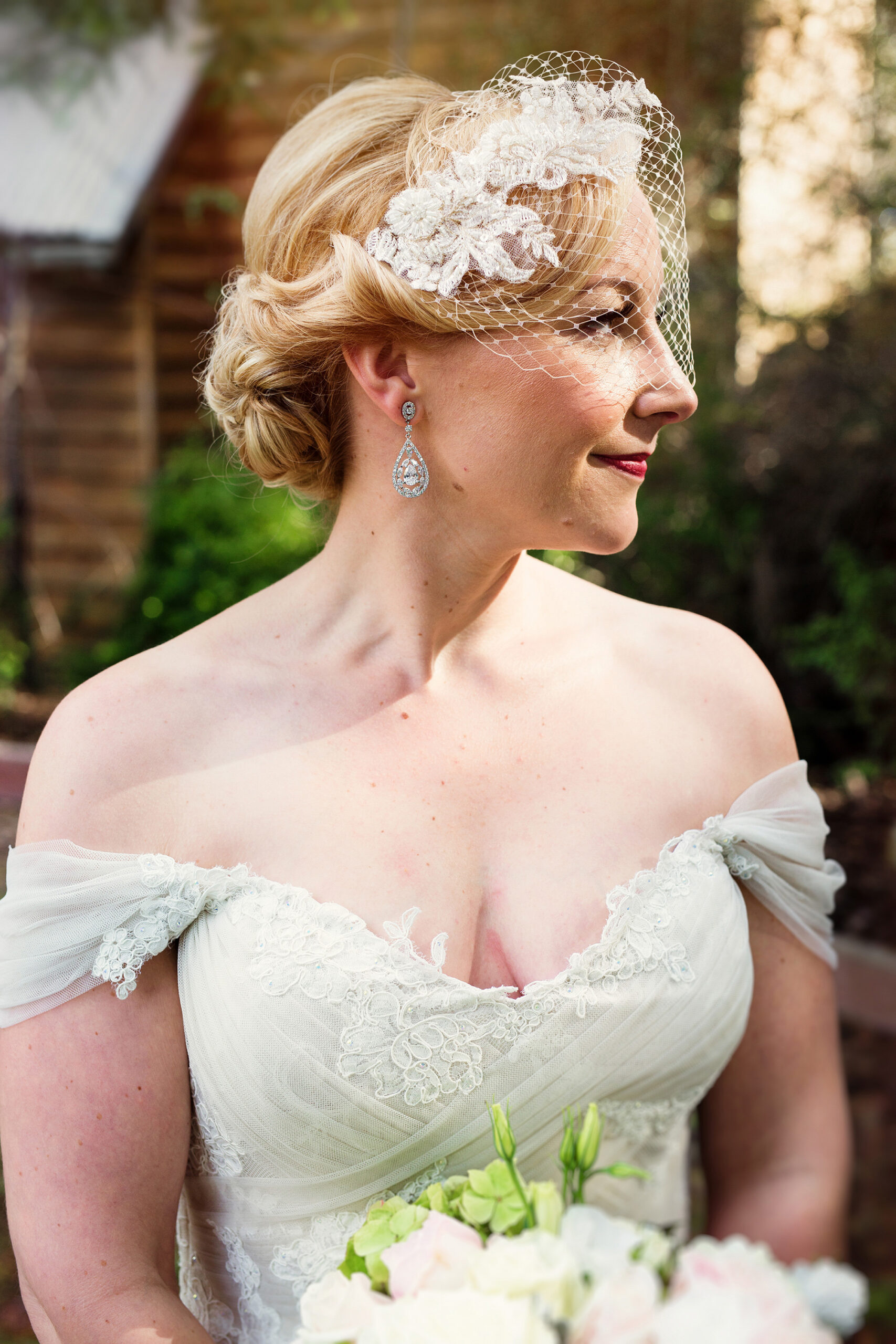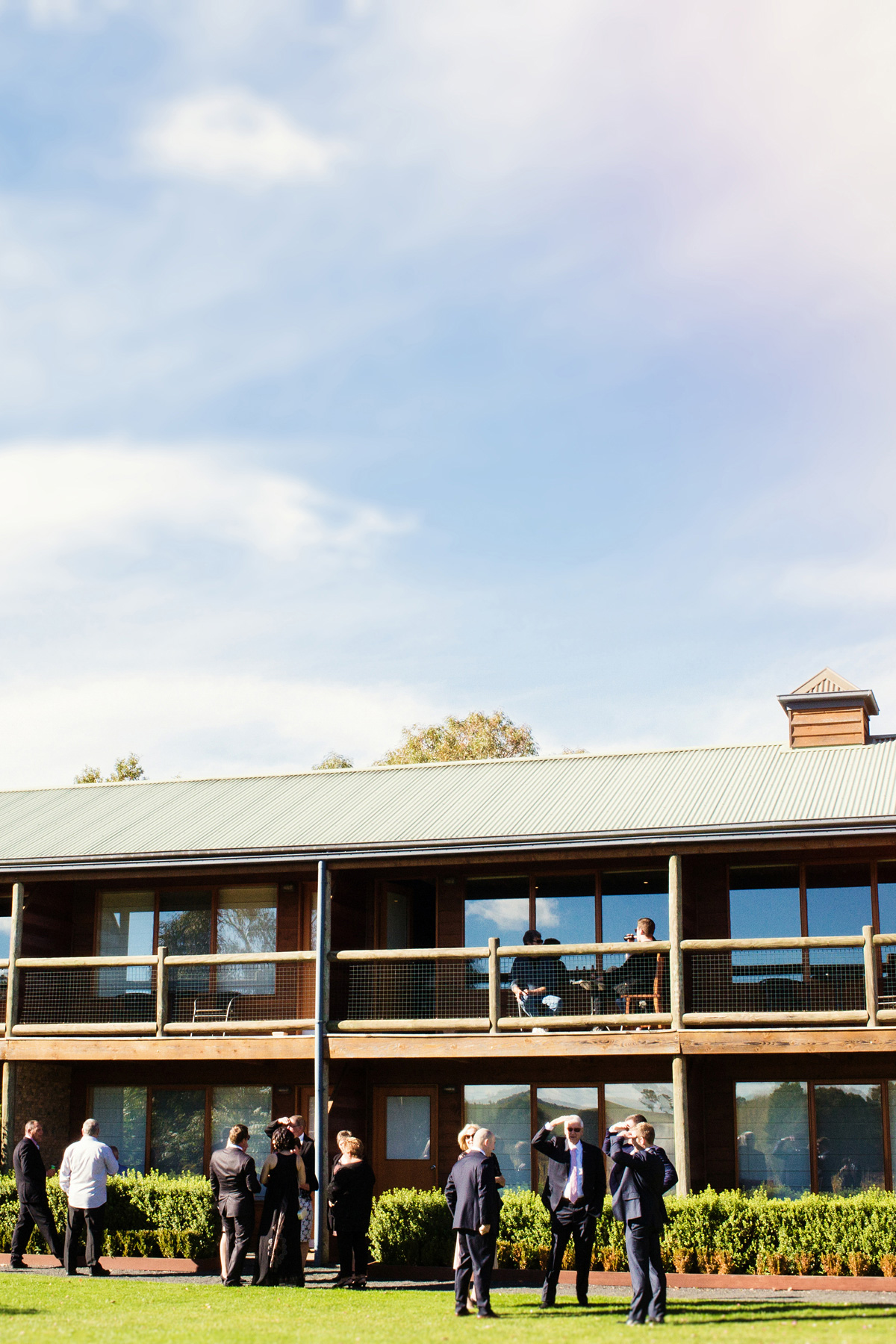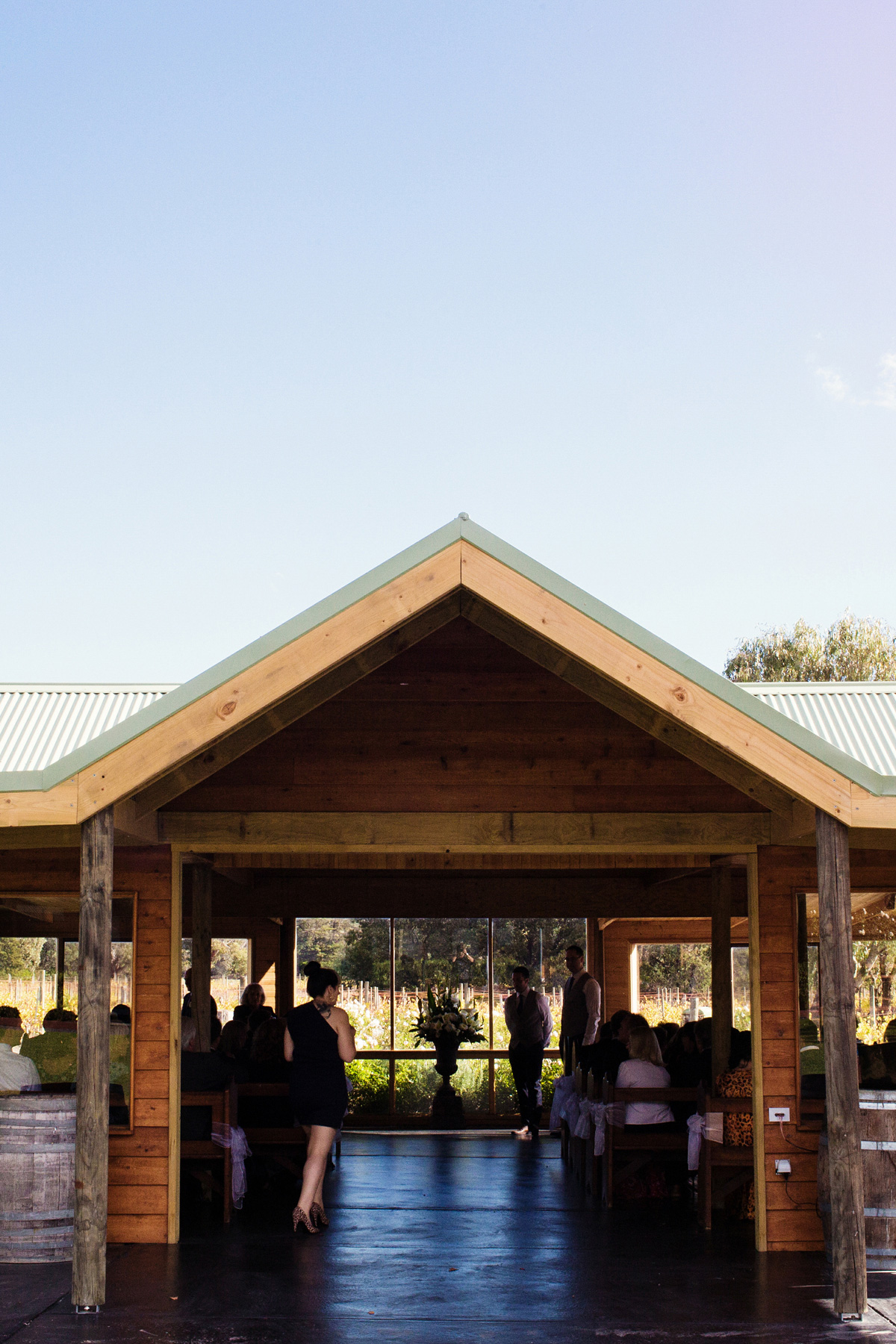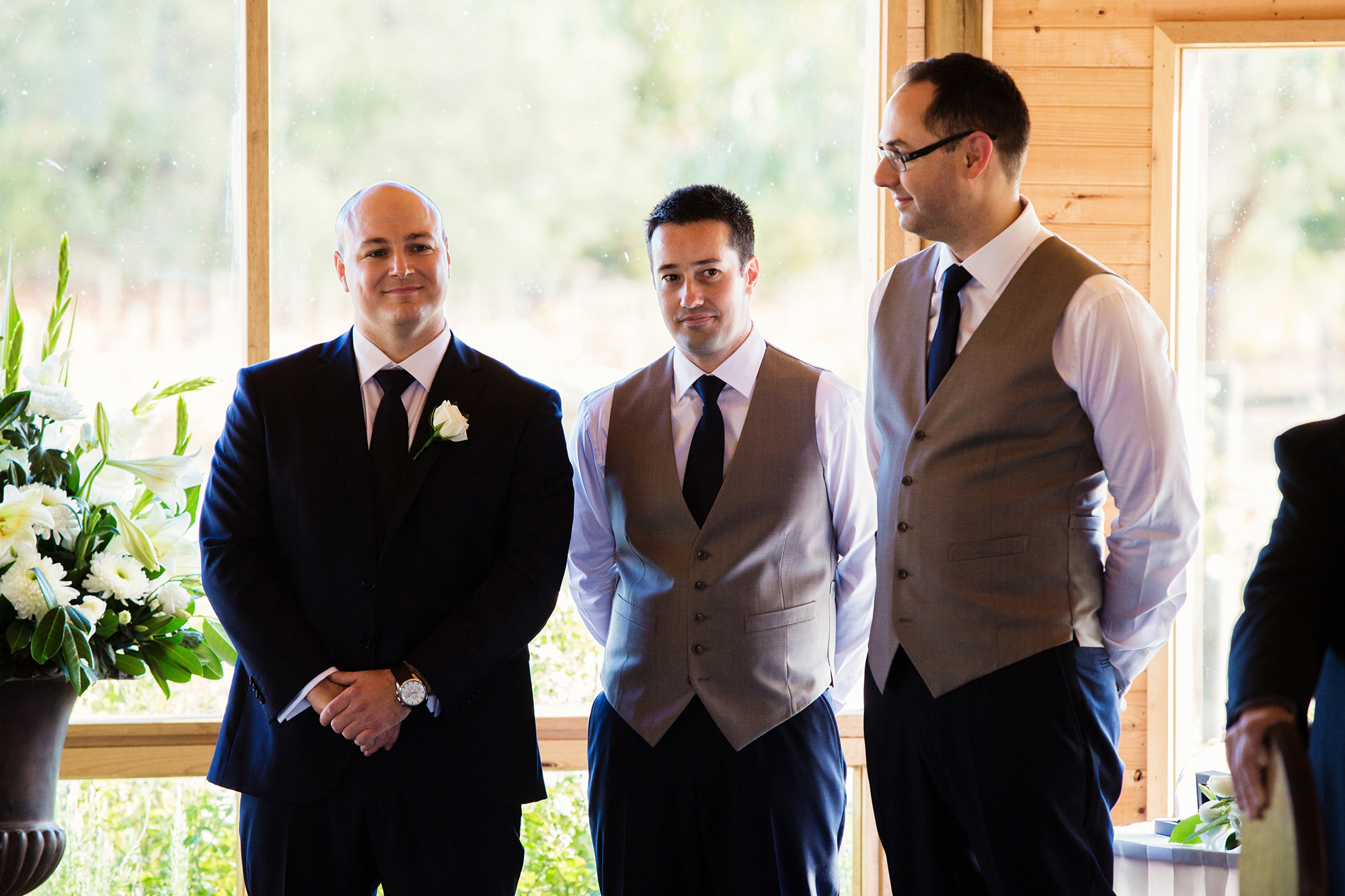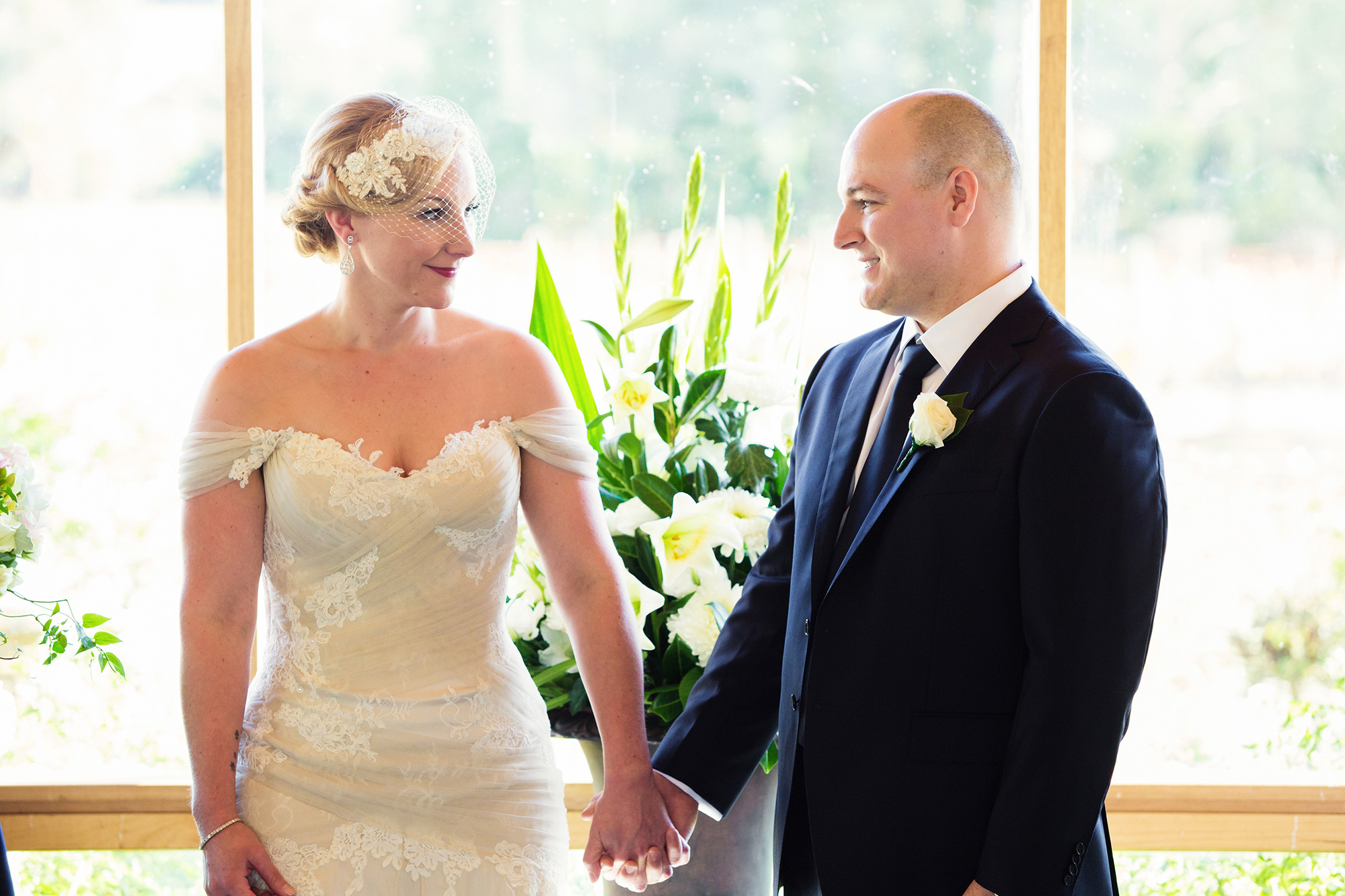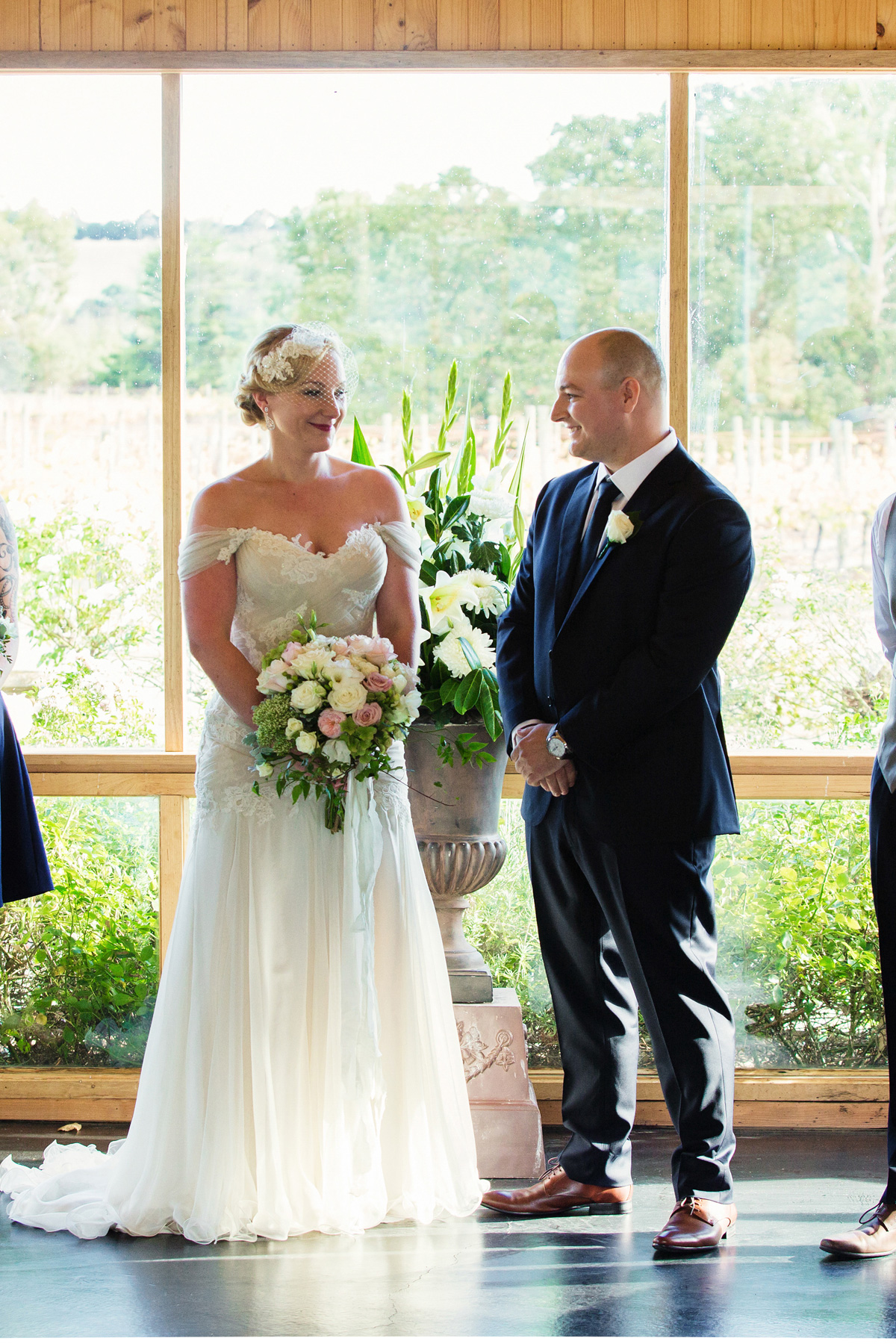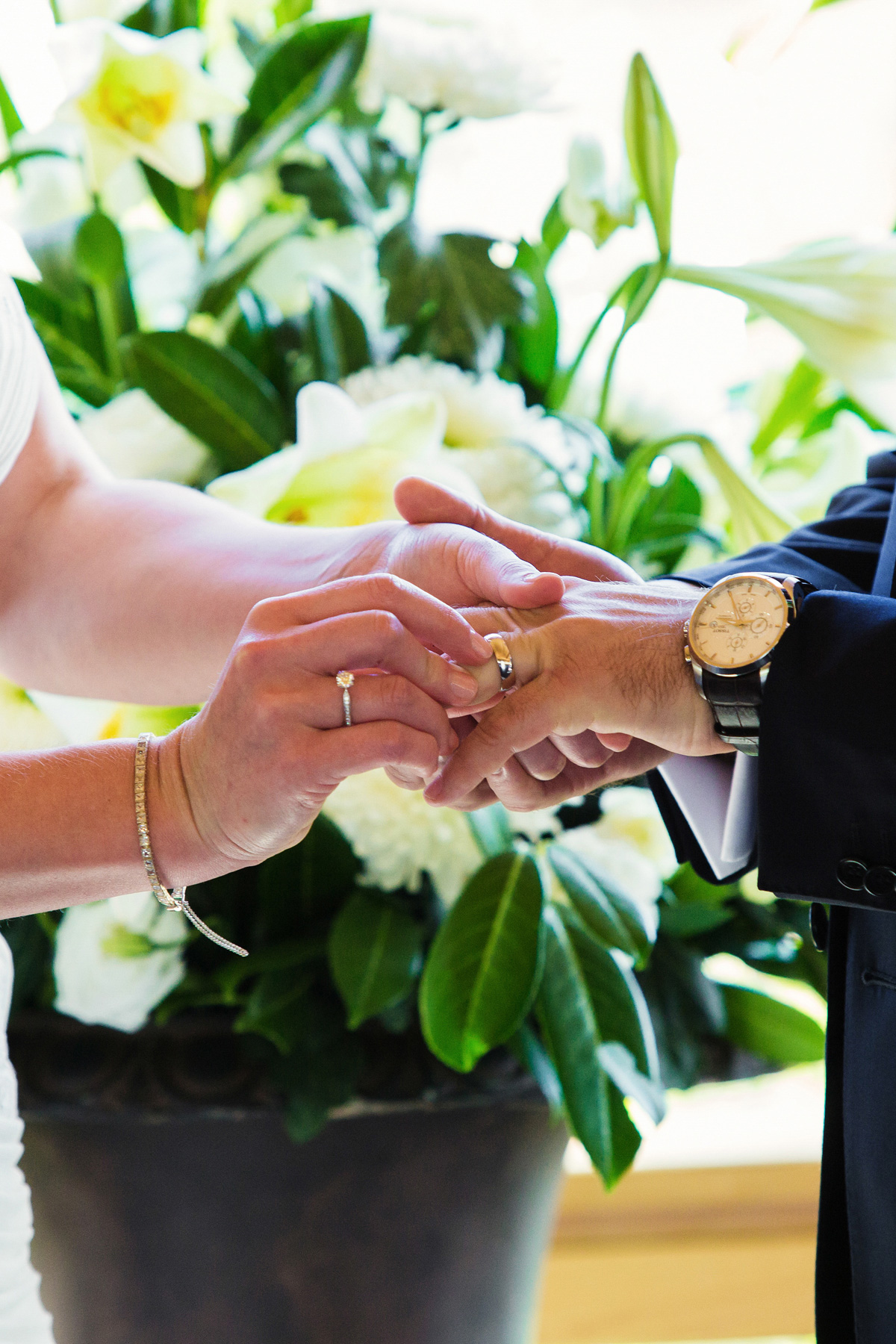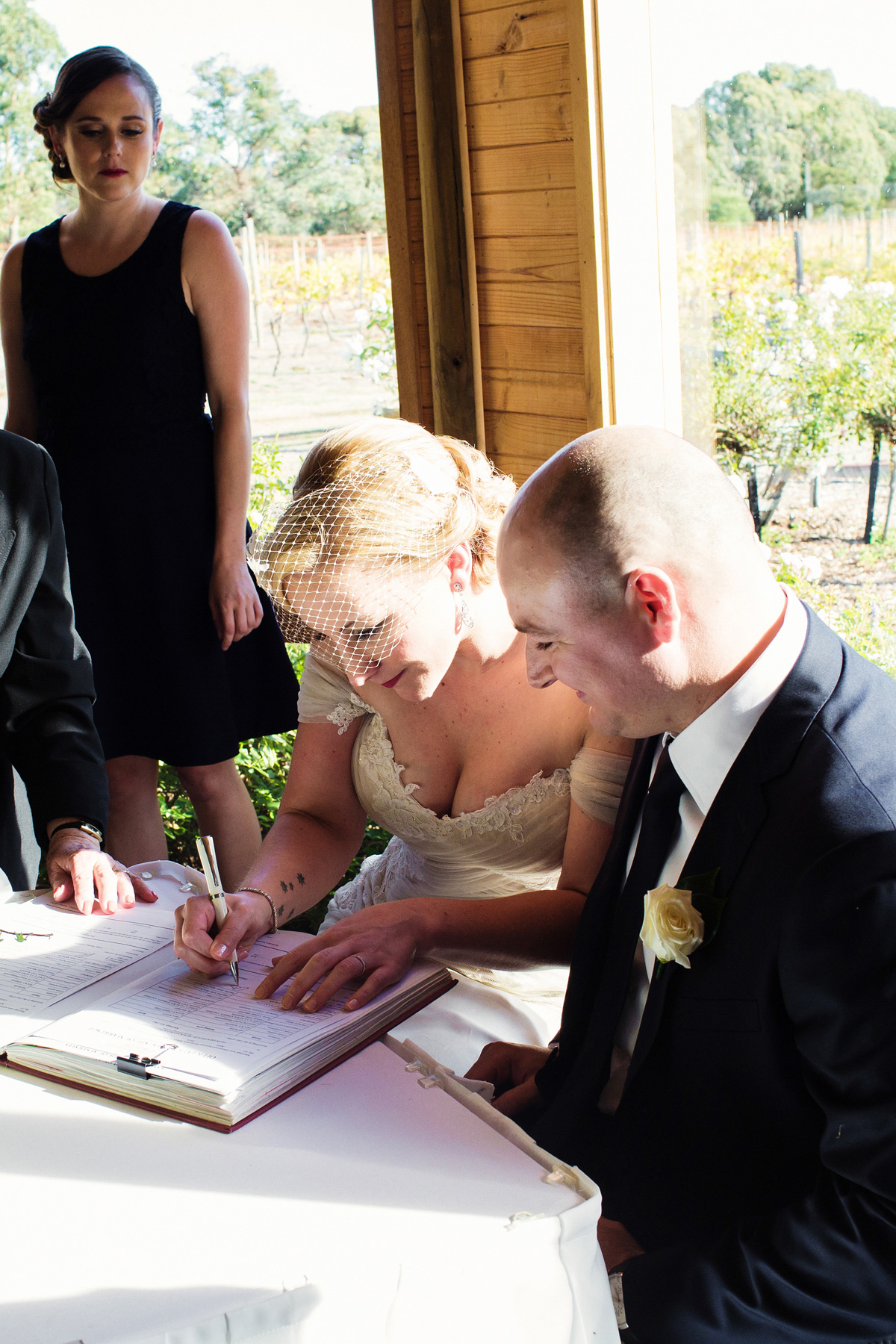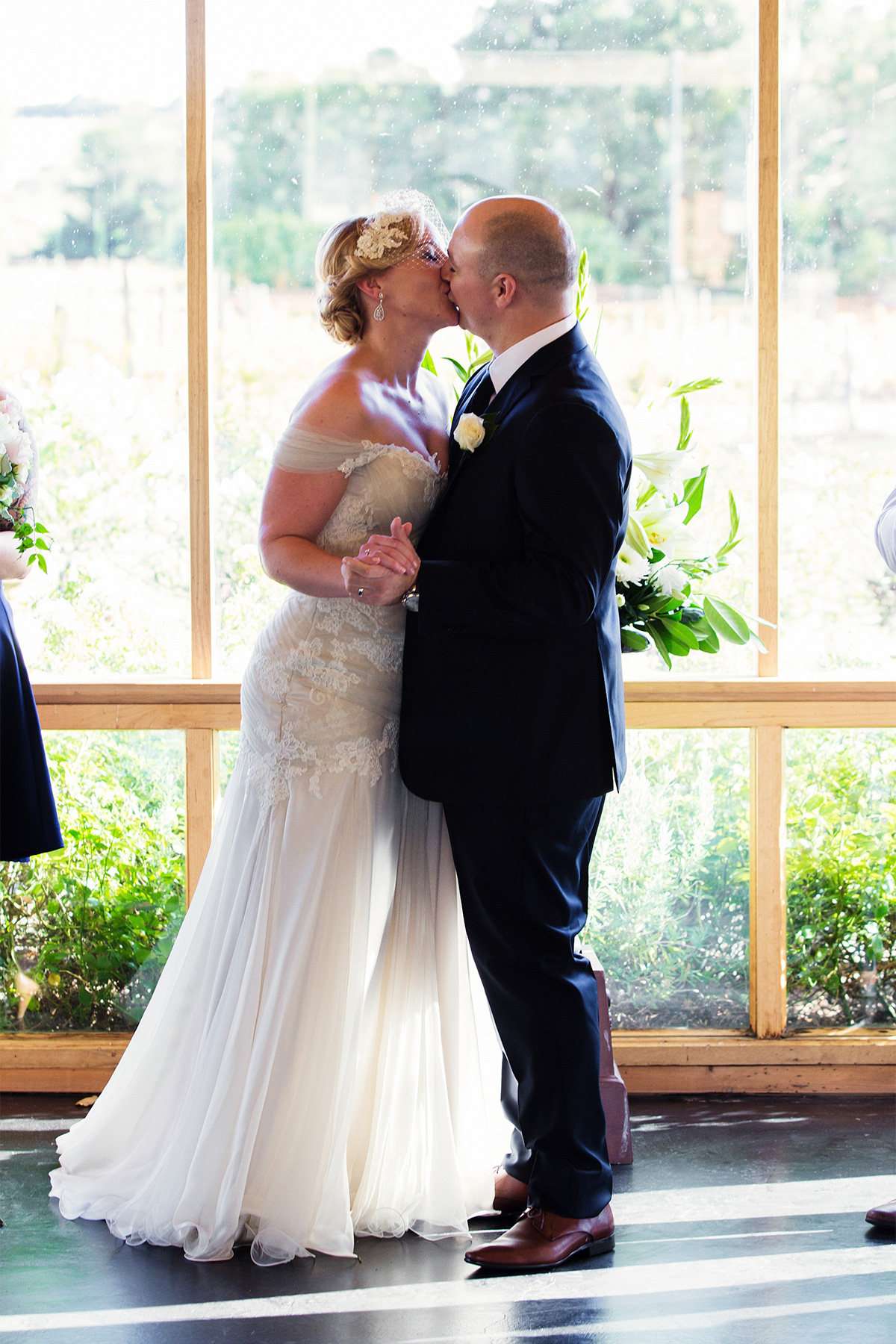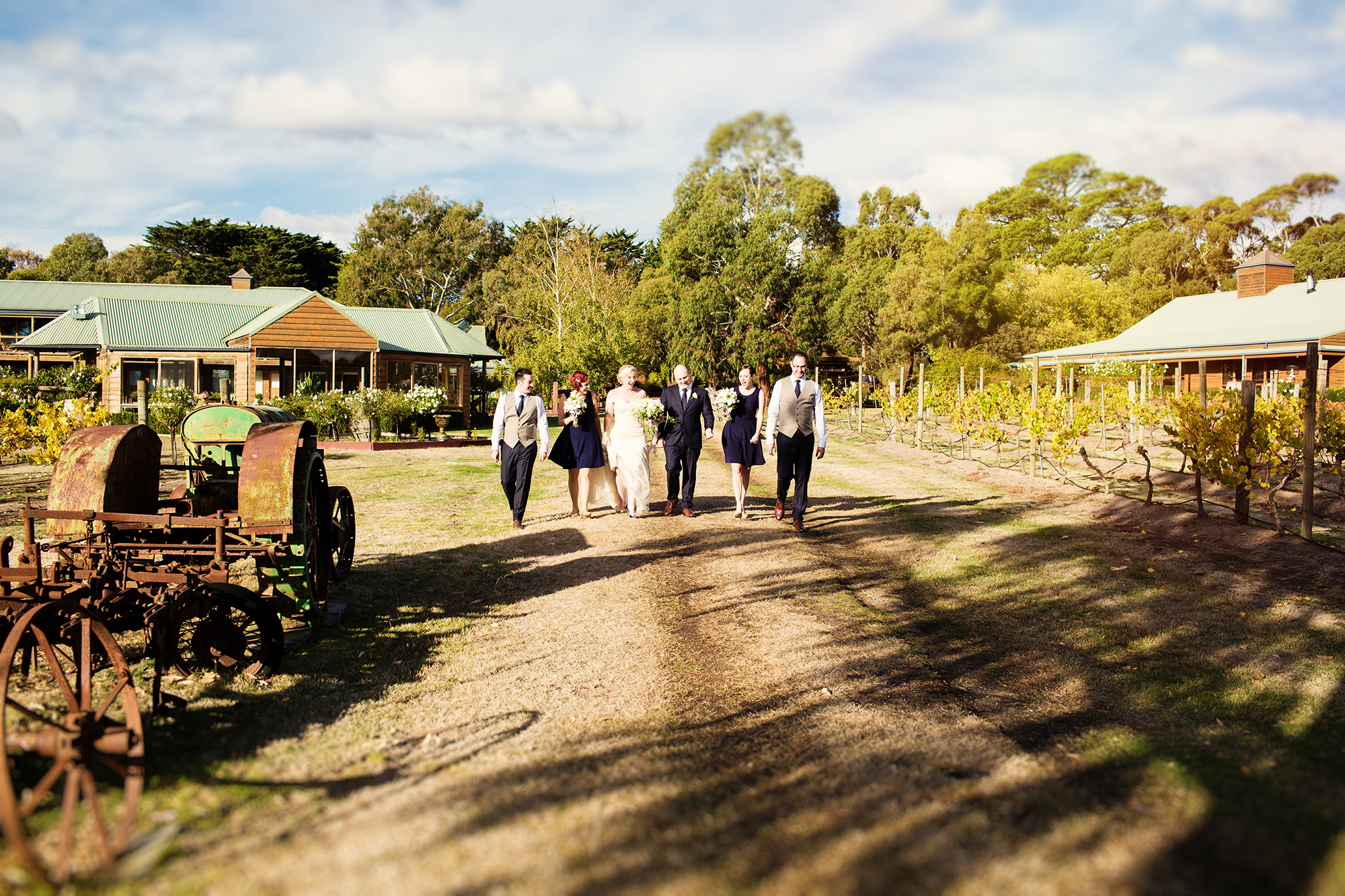 Alena says having everything in the one spot was really effective for a smooth-running day.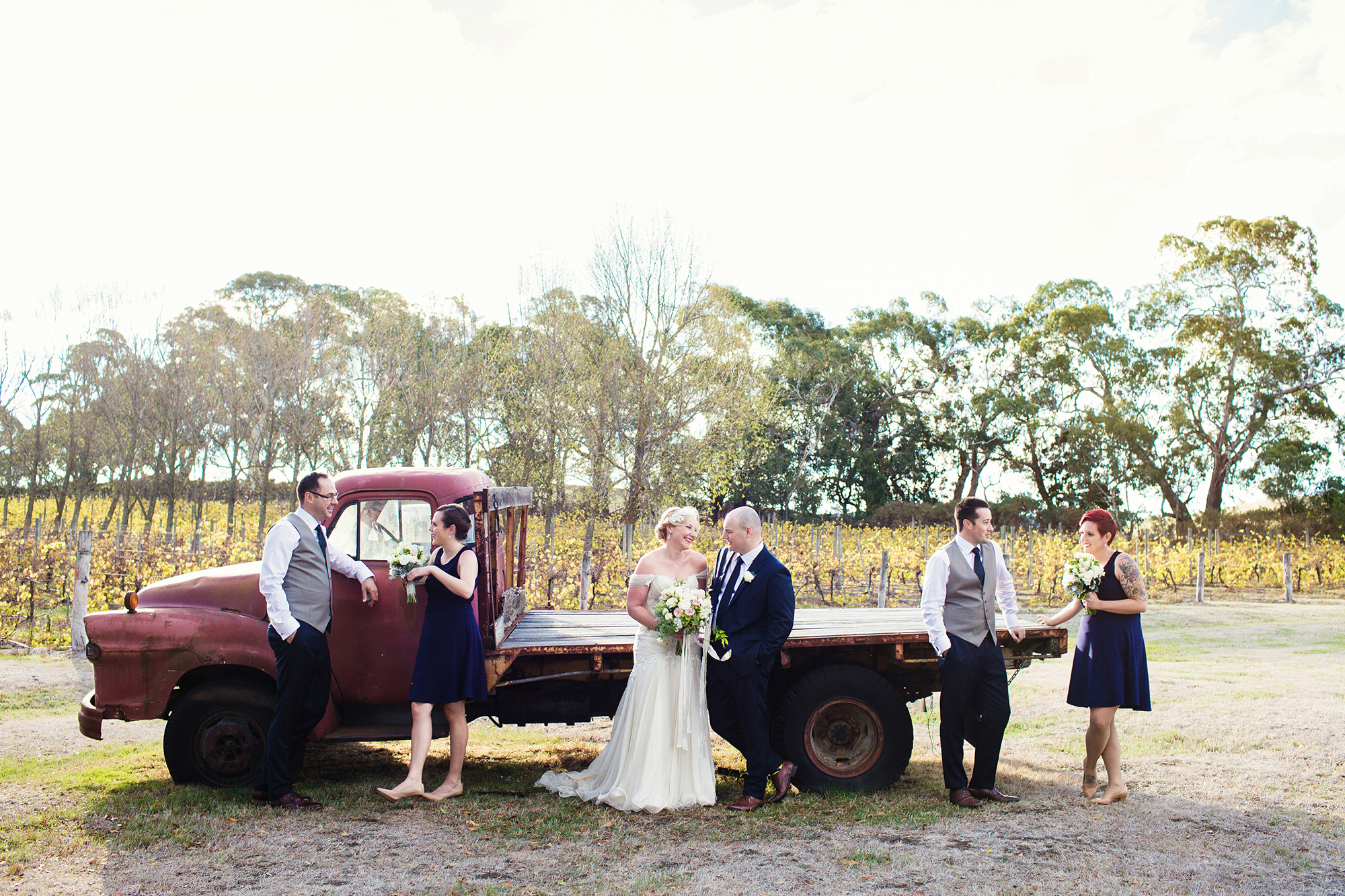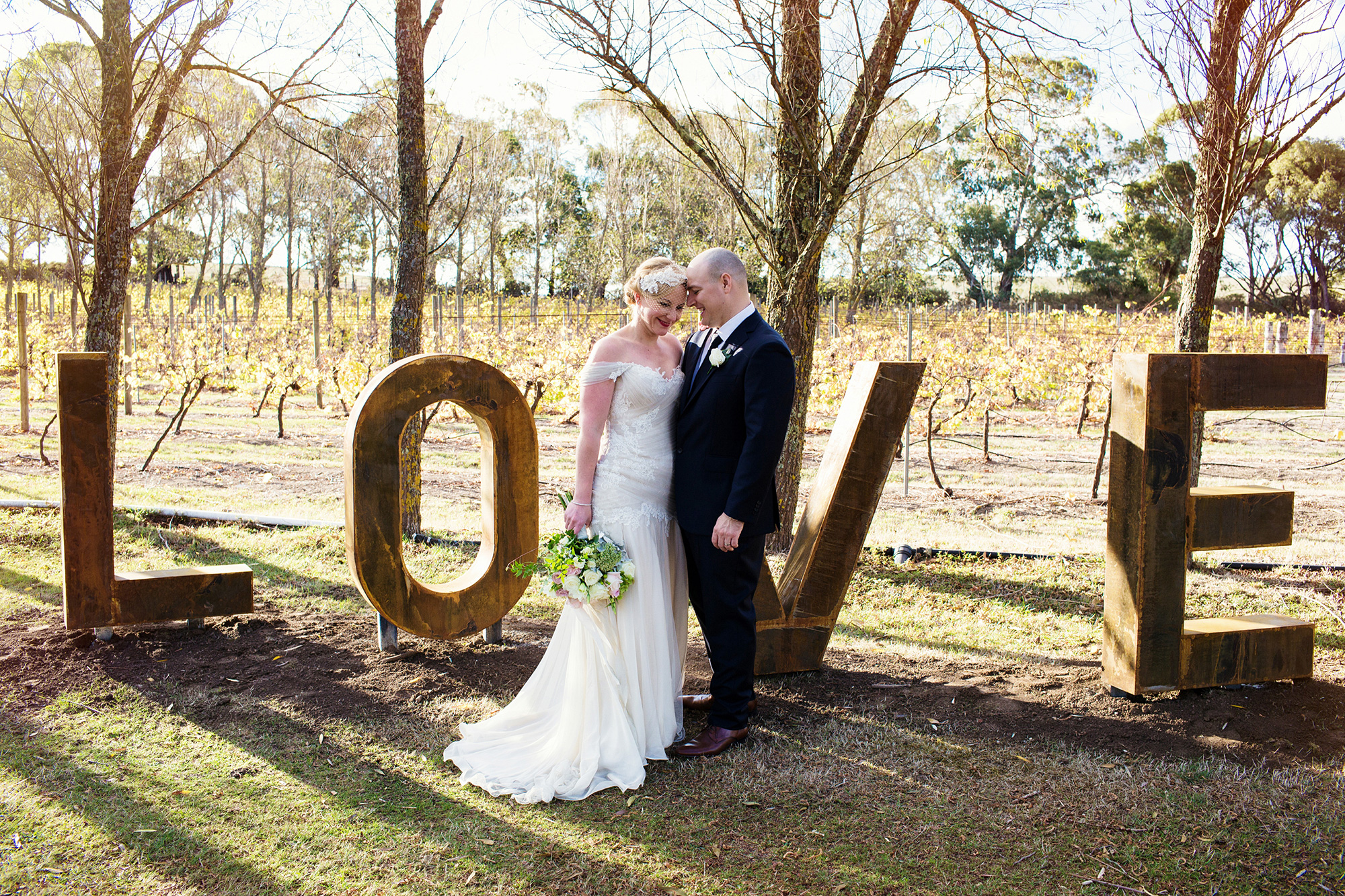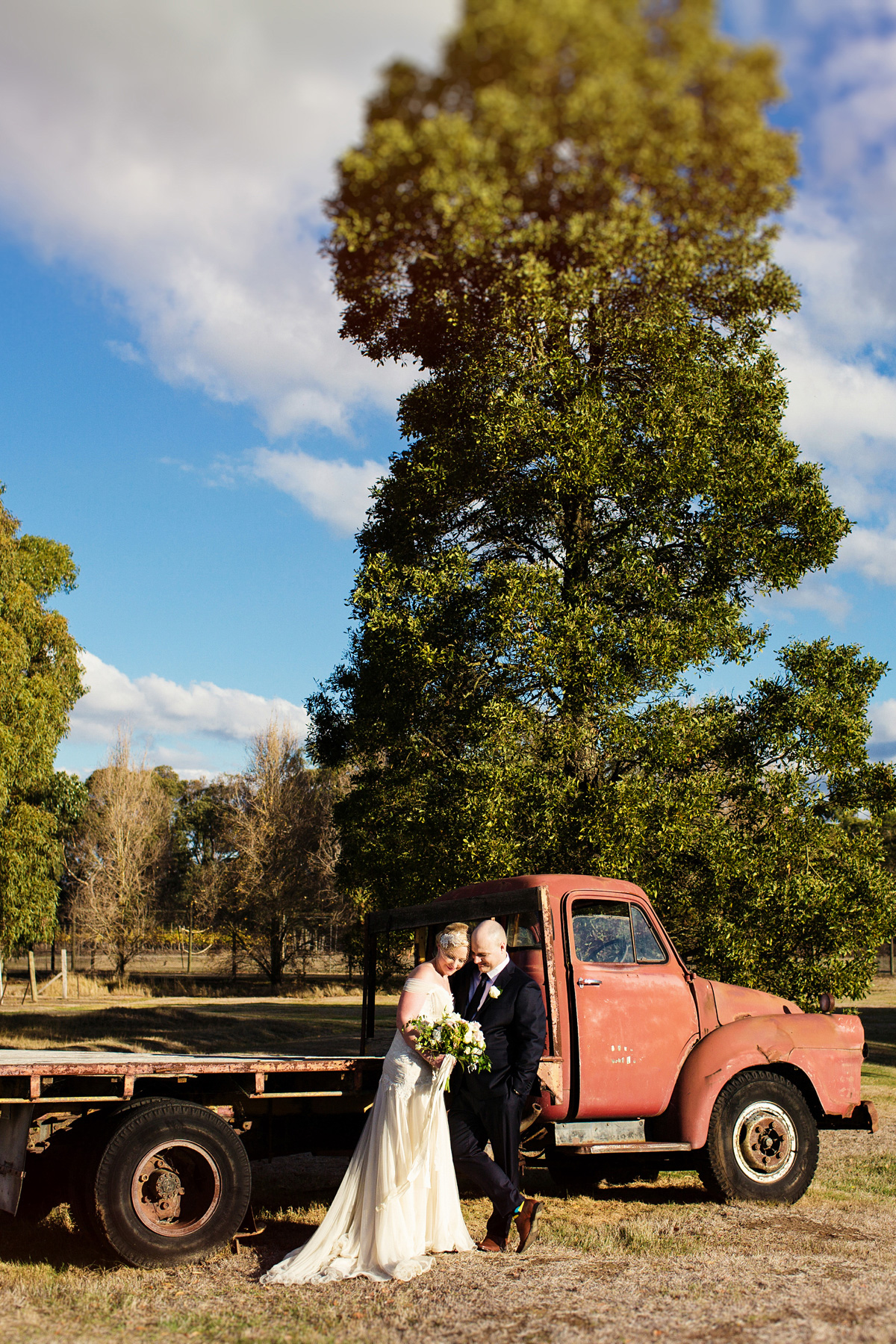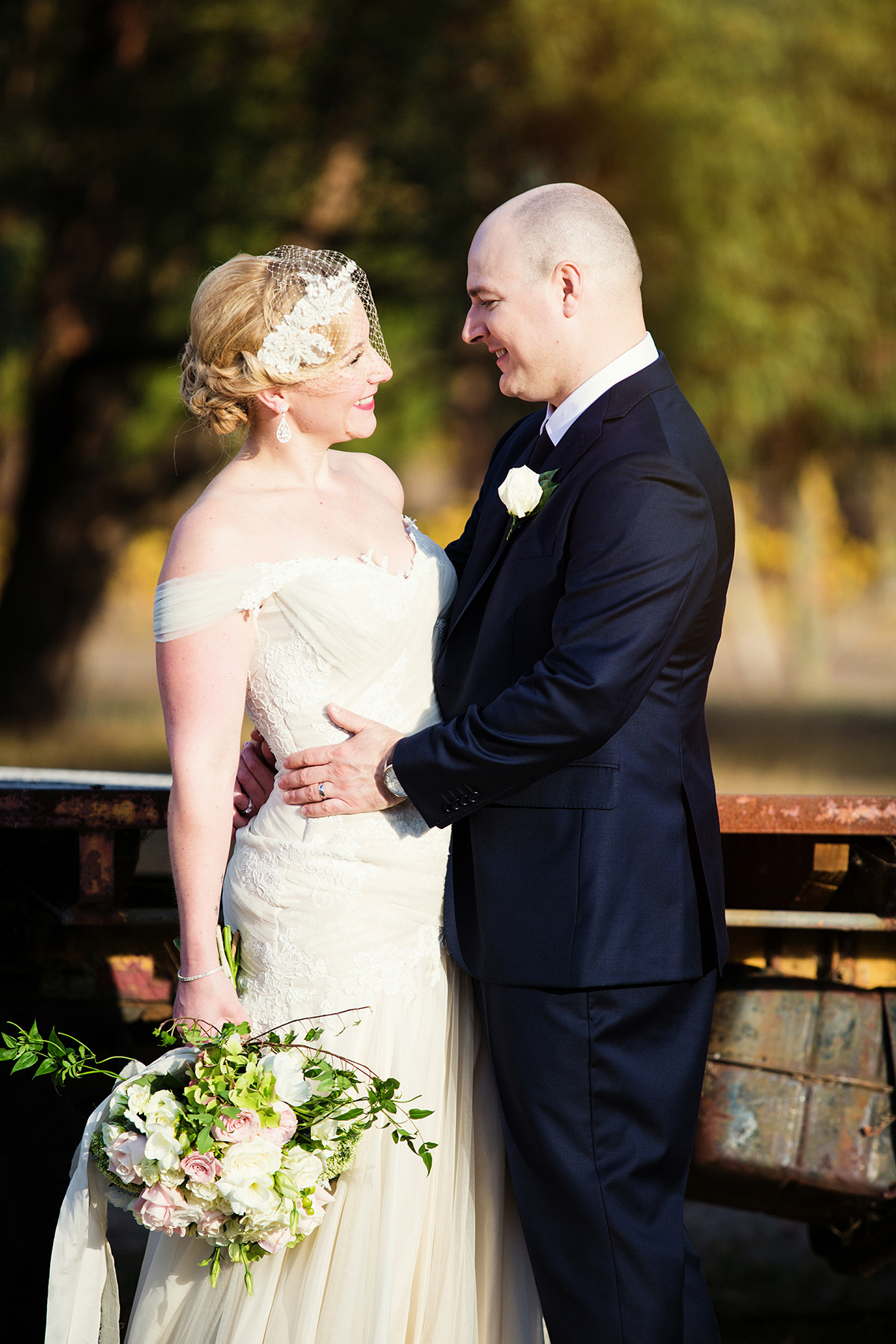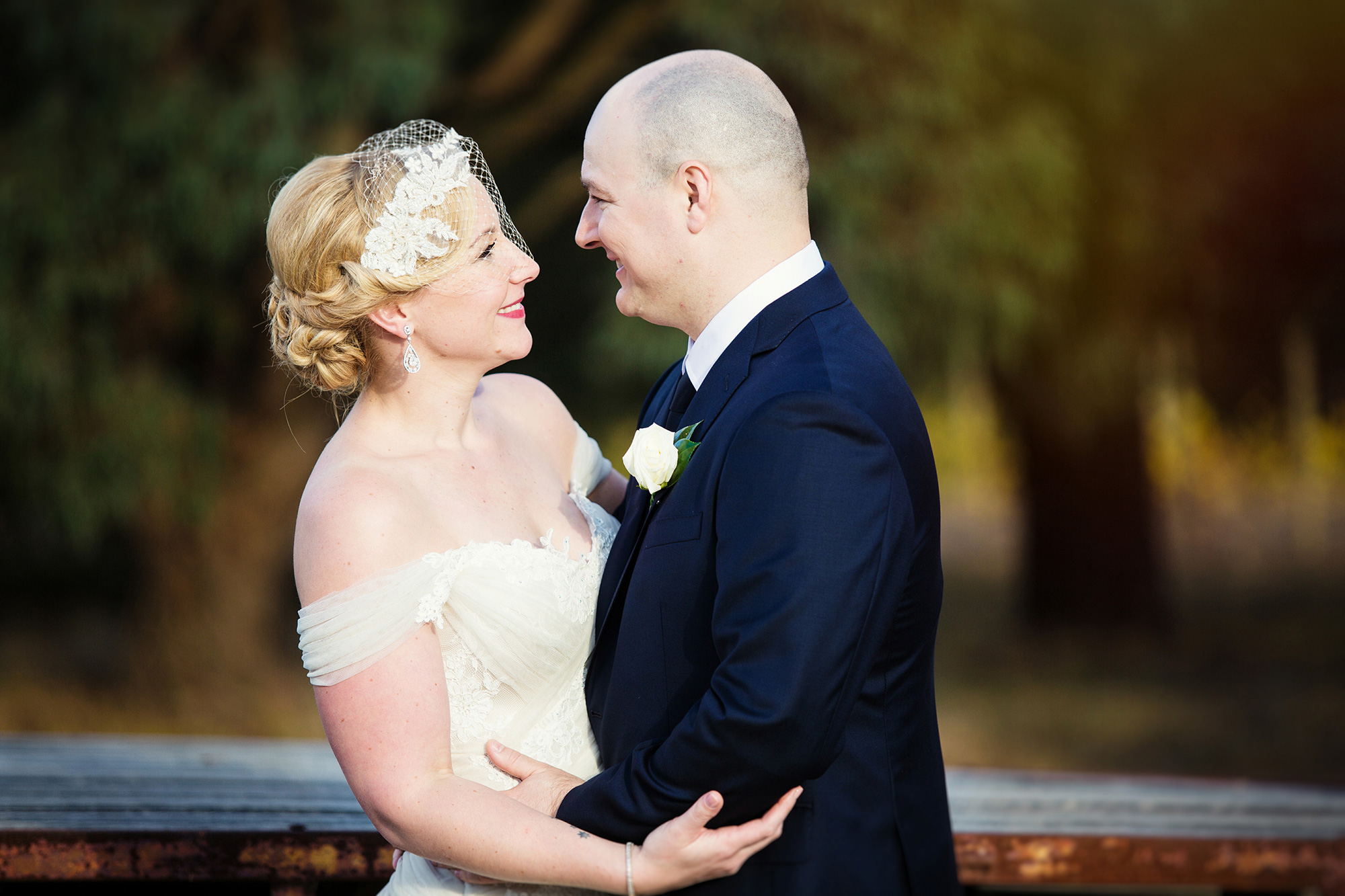 The Girl in the Green Scarf took care of the bride's glamorous hair and make-up.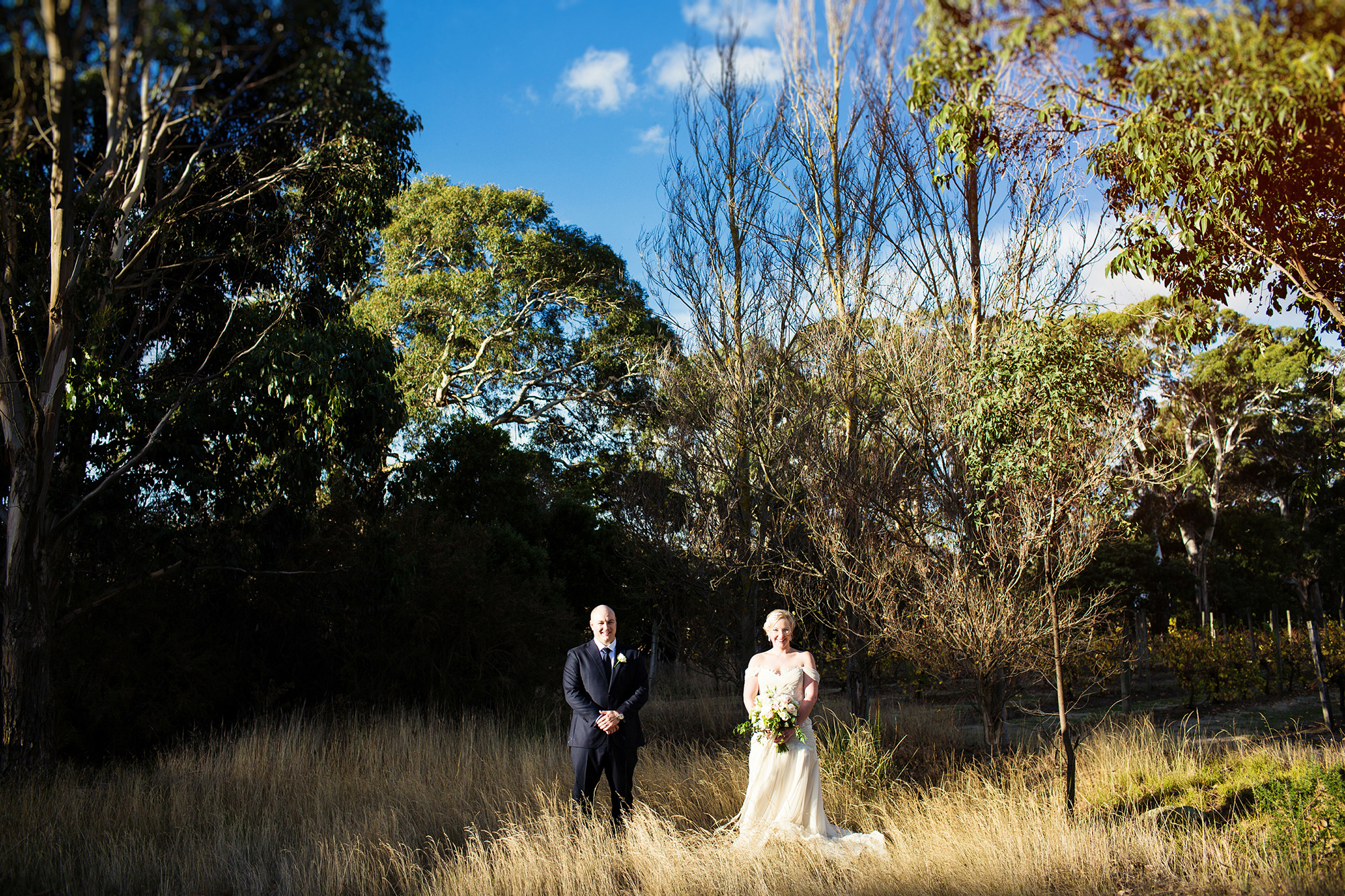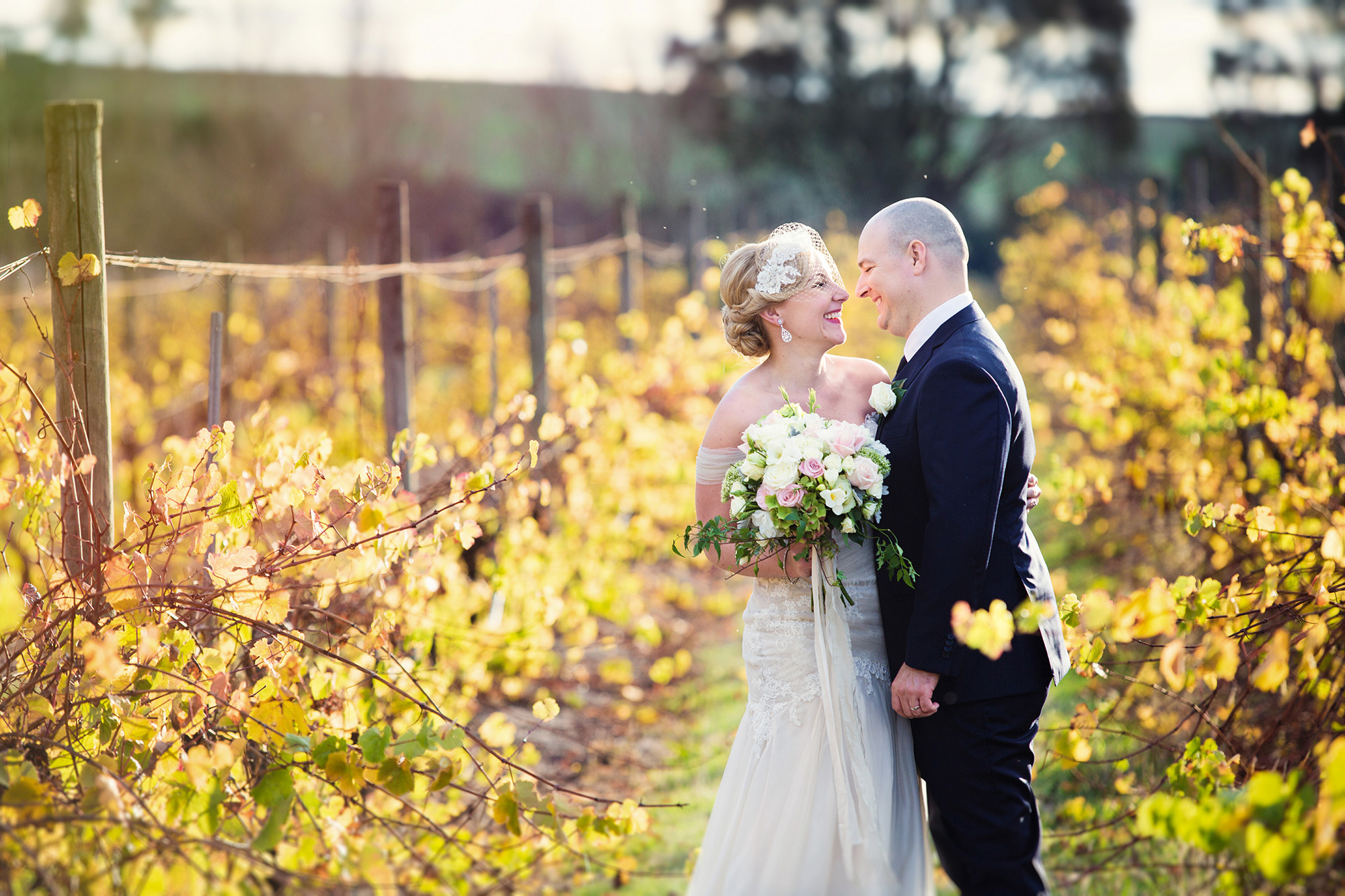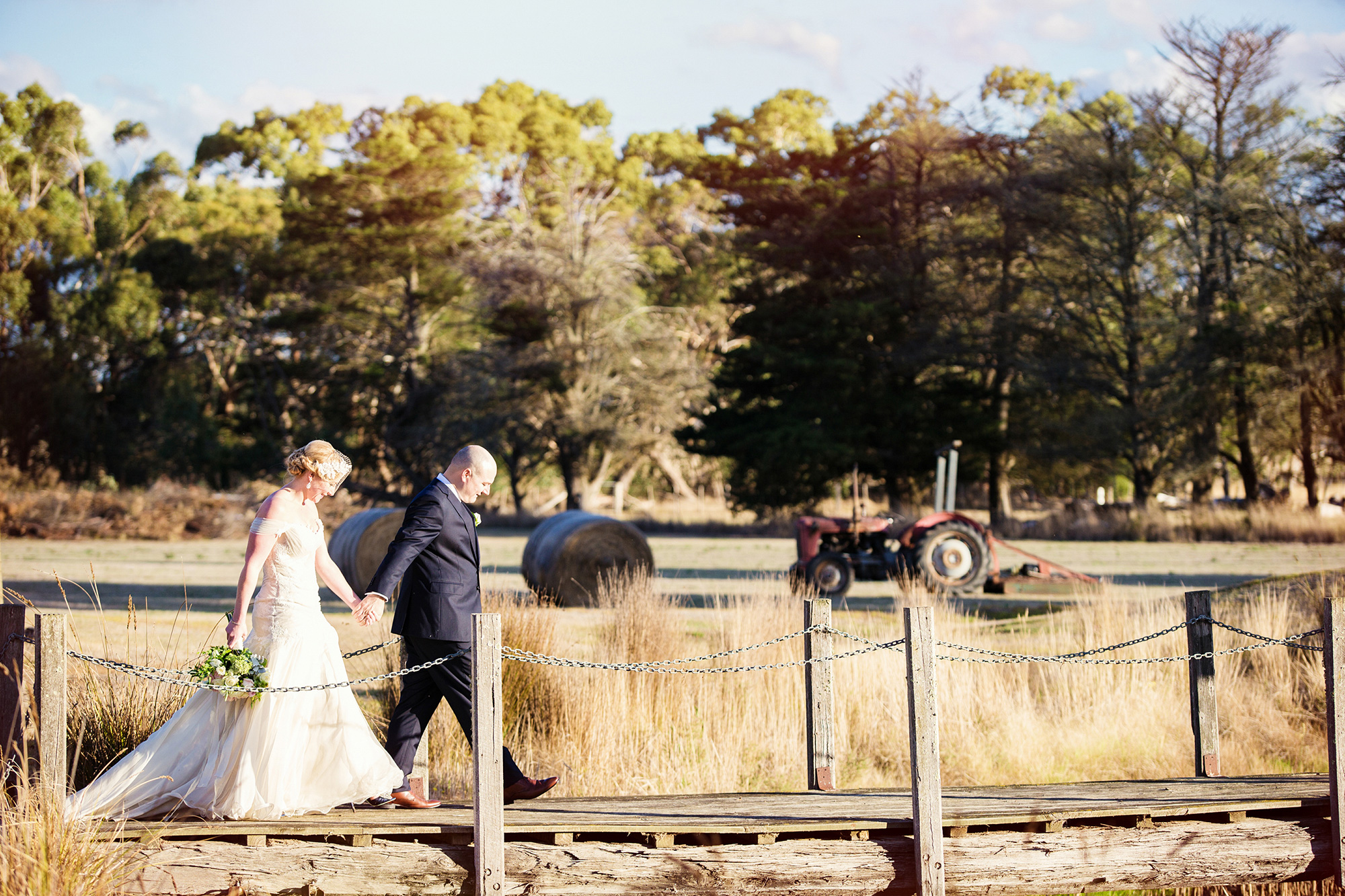 Gisborne Cottage Flowers created the vintage-style bouquets with a touch of country feel.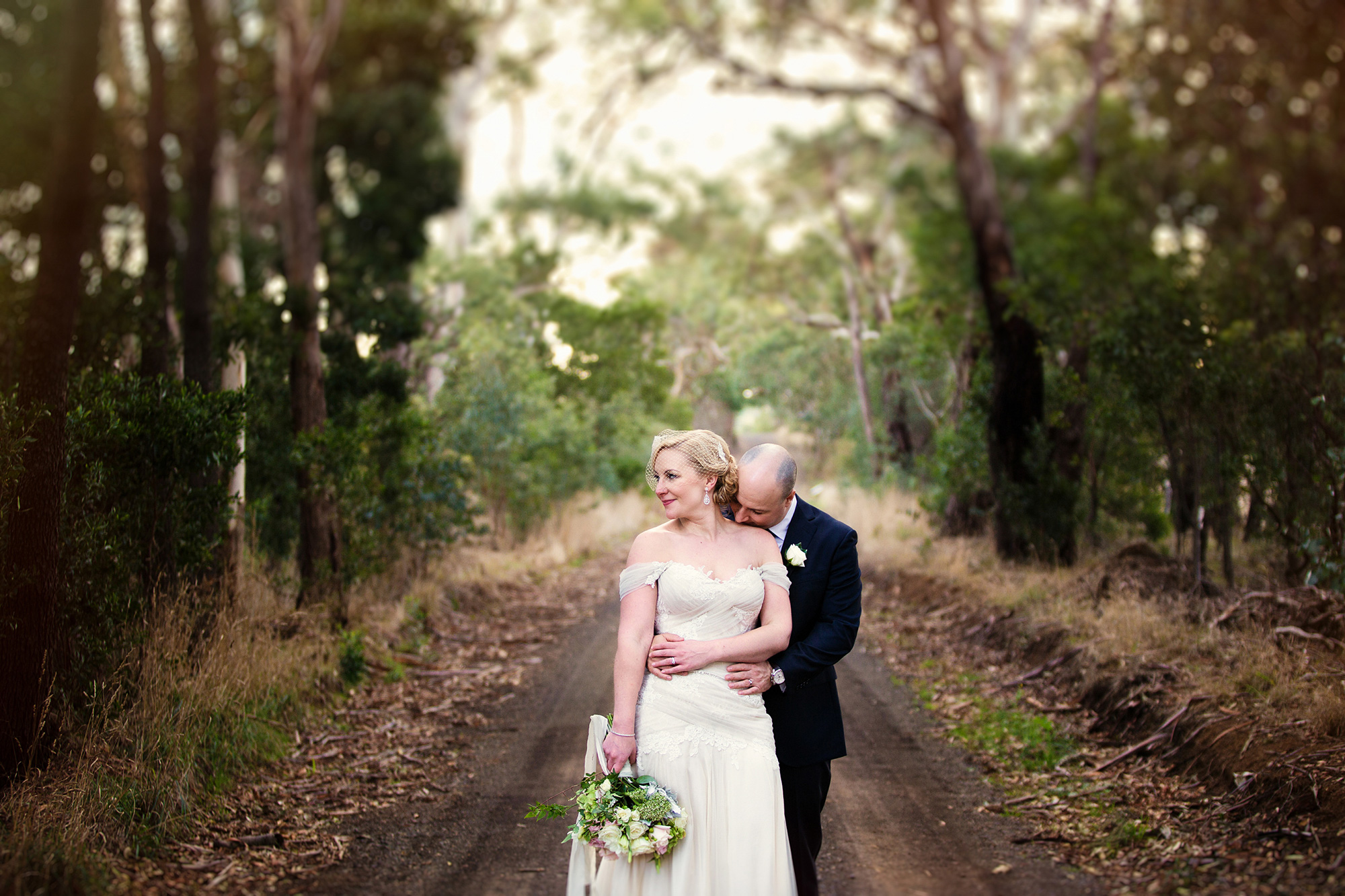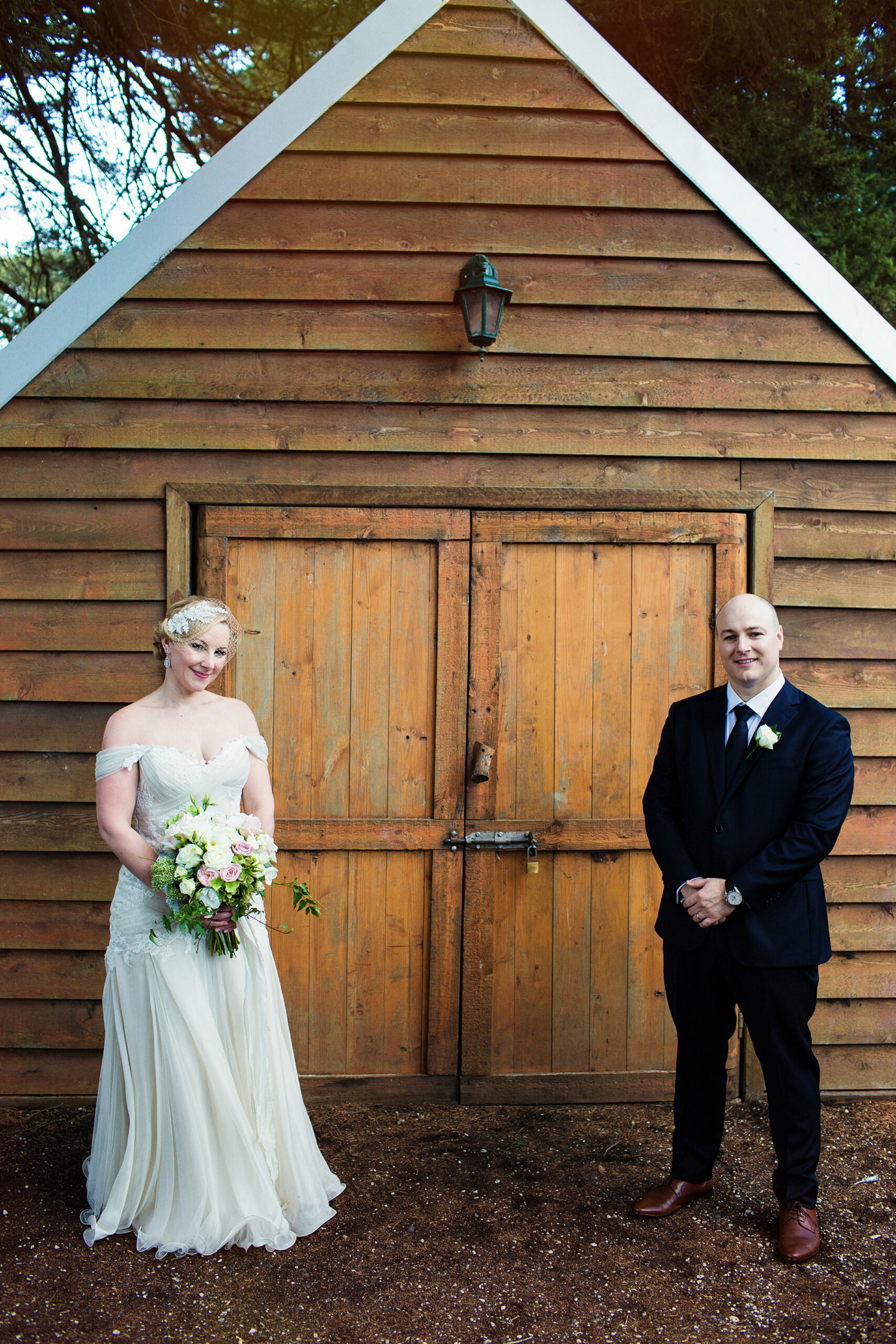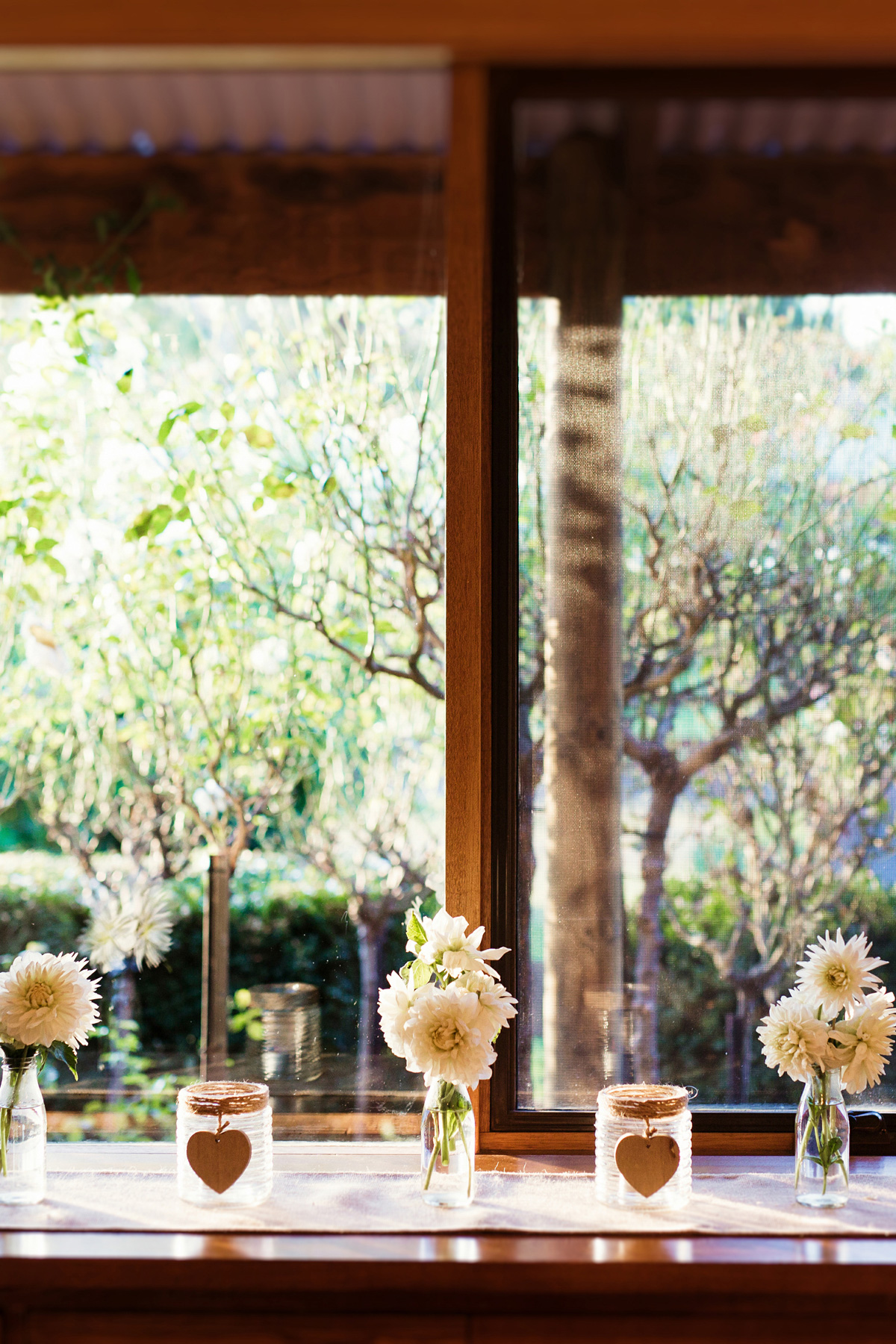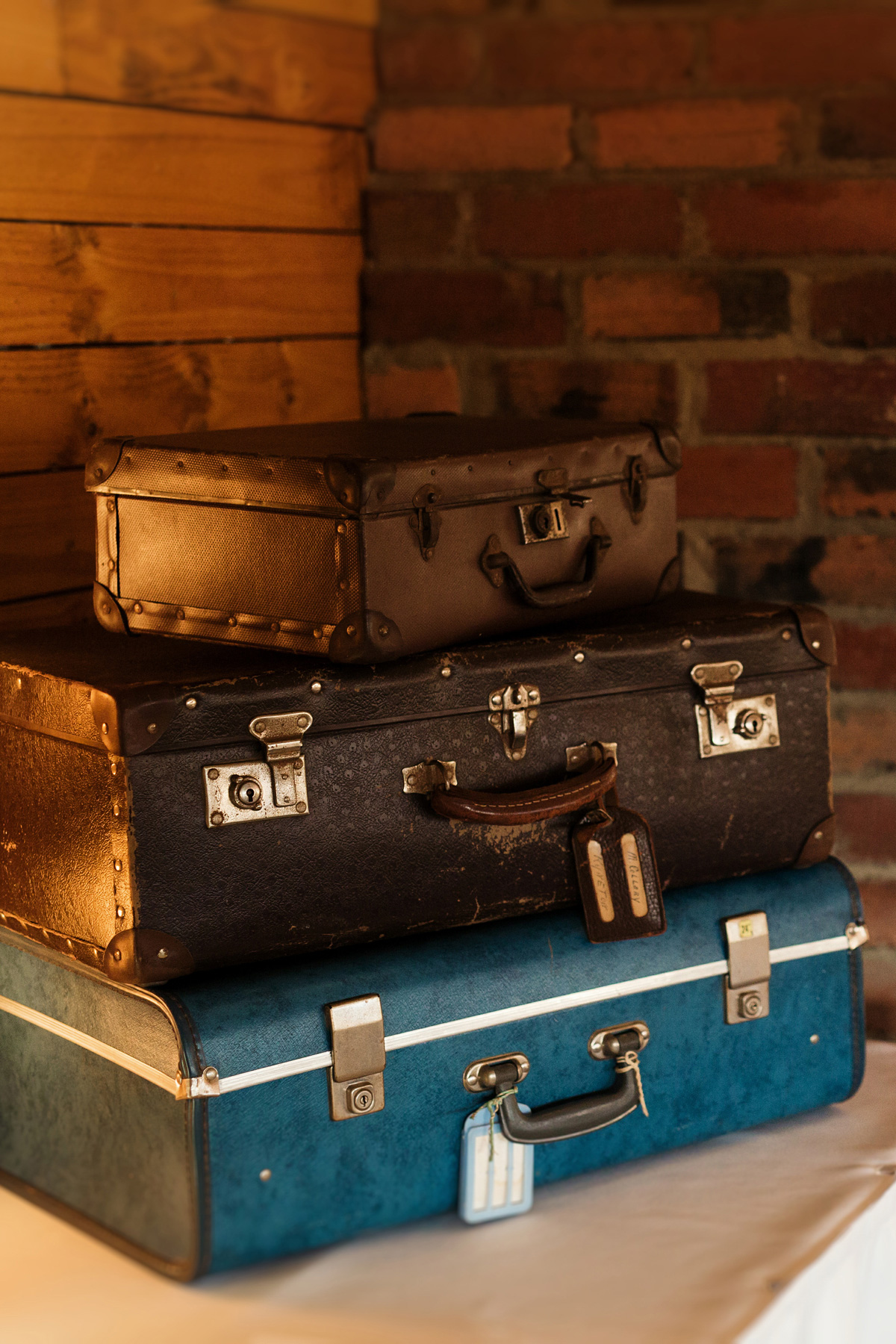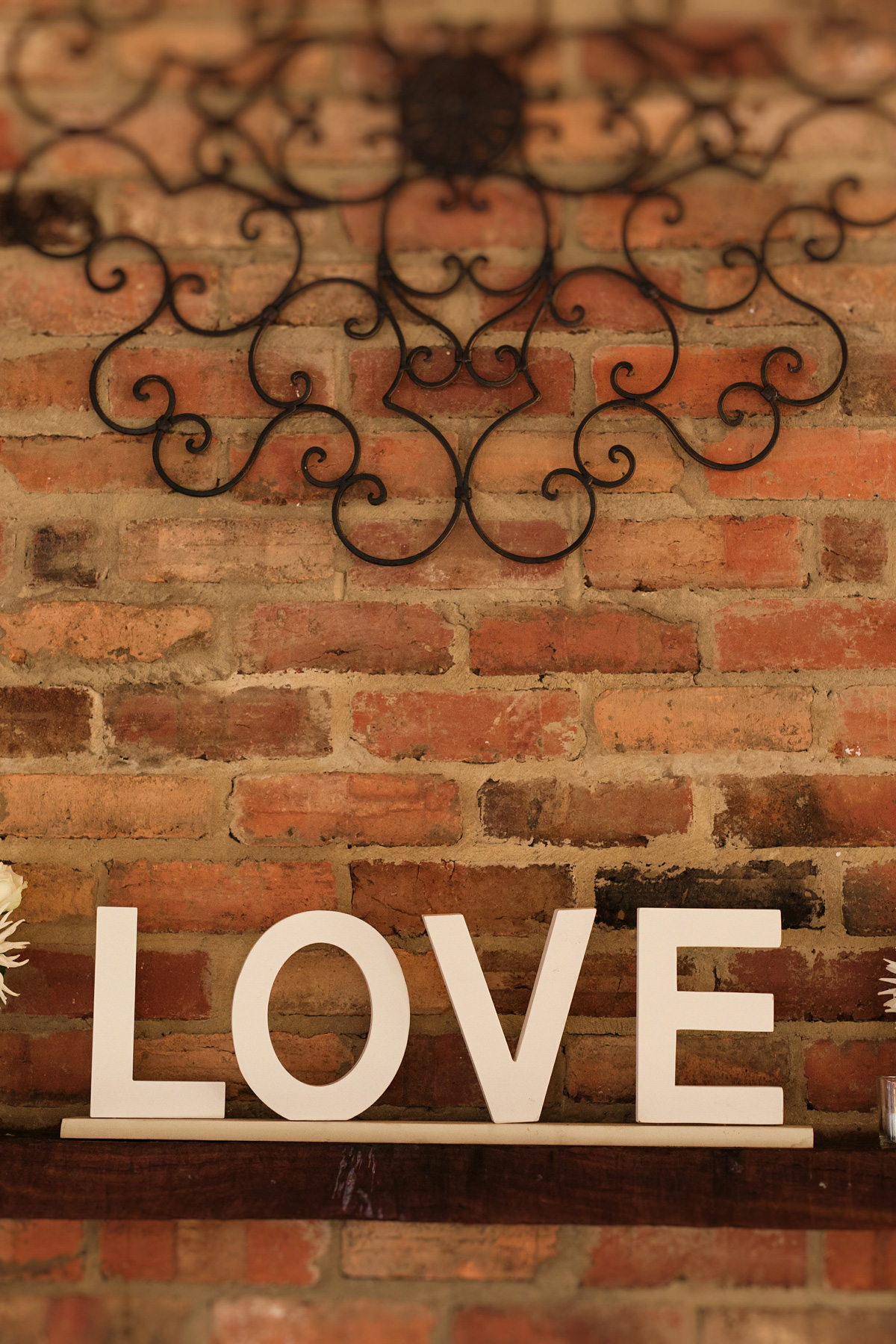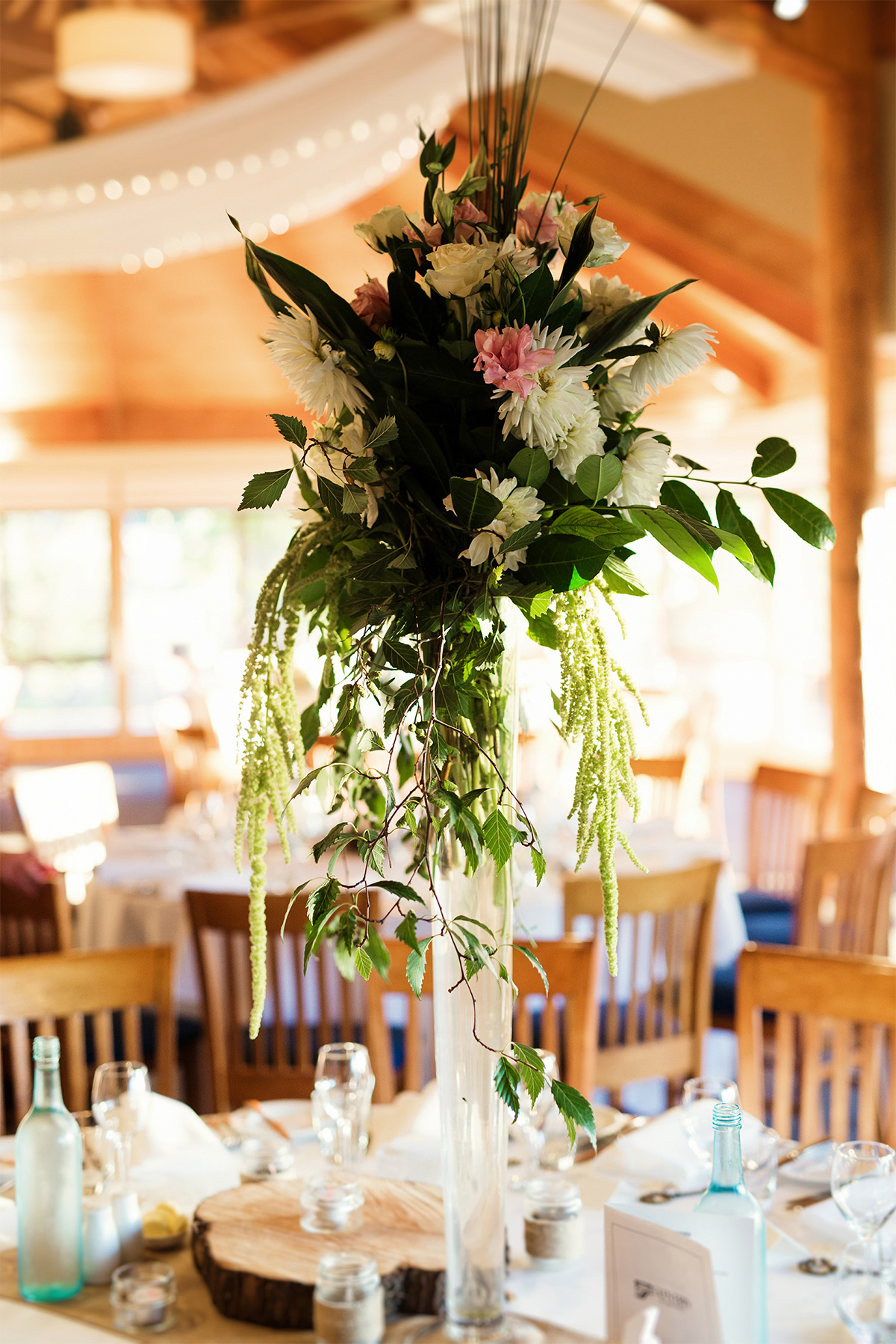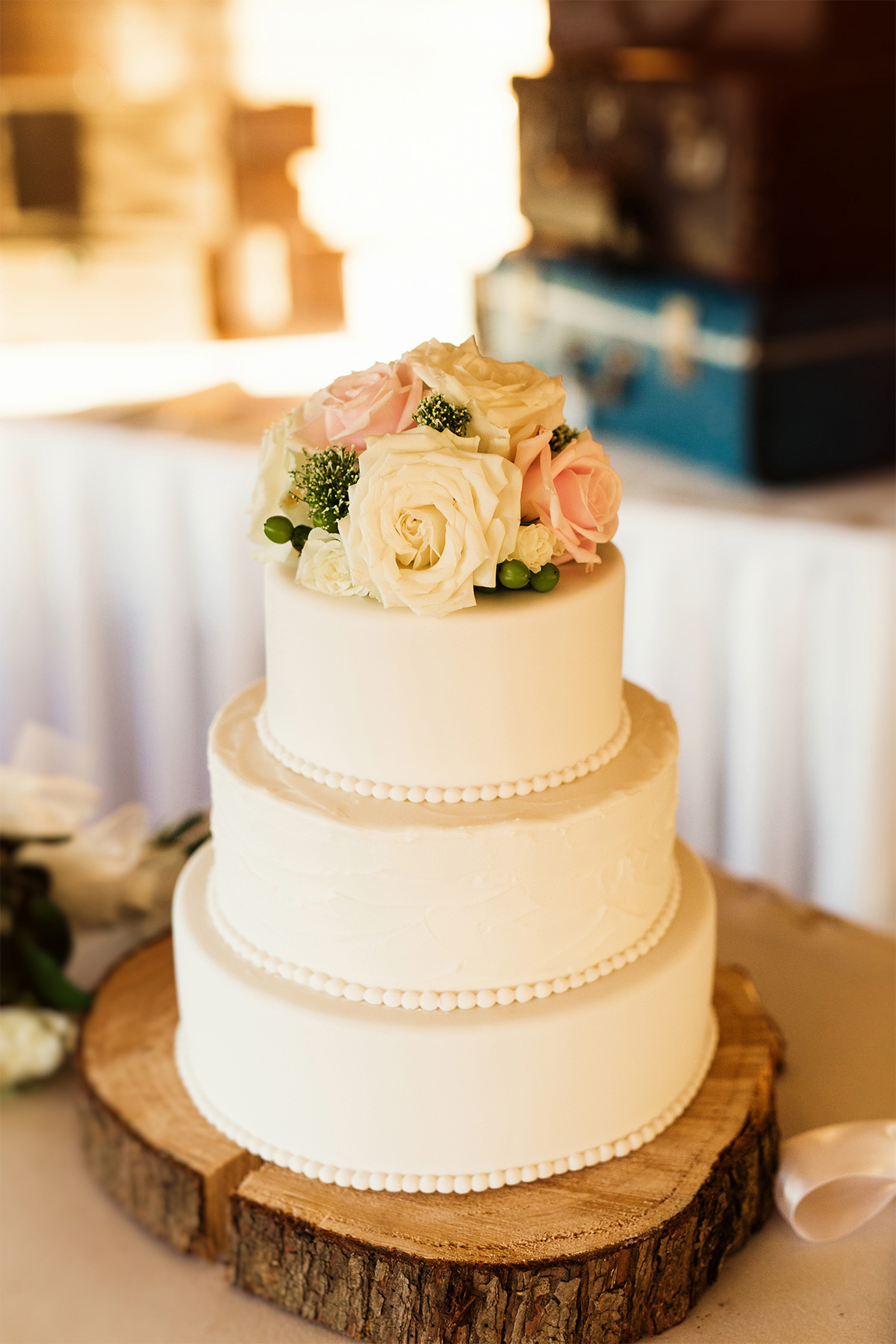 The venue provided the classic three-tier cake.