Finding they were both out of work just months out from their dream wedding wasn't going to stop childhood sweethearts Aimee Newton and Bradley Lange from walking down the aisle.
"Eight months before the wedding my teaching contract came to an end and Brad was made redundant a week later," Aimee, 25, explains. "We didn't think we would be able to afford the wedding and it was all very stressful."
But family and friends came to the rescue of the Mundaring, Western Australia pair and helped create a traditional and affordable autumn wedding for 100 guests on April 17, 2014.
They wed at Sacred Heart Church, Mundaring, which sits on the grounds of Aimee's old primary school, and the reception was held at Rosehill Country Club.
DIY decorations kept with the autumn theme – table numbers were made from a tree in the bride's backyard and Aimee and her bridesmaids collected maple leaves and spray painted them gold to scatter on the tables.
The couple kept close to tradition and on the wedding night Brad, 28, carried Aimee across the threshold of their first home and first night living together.
"I am so glad we waited, because it meant so much more on the wedding night, it was honestly magical," Aimee says.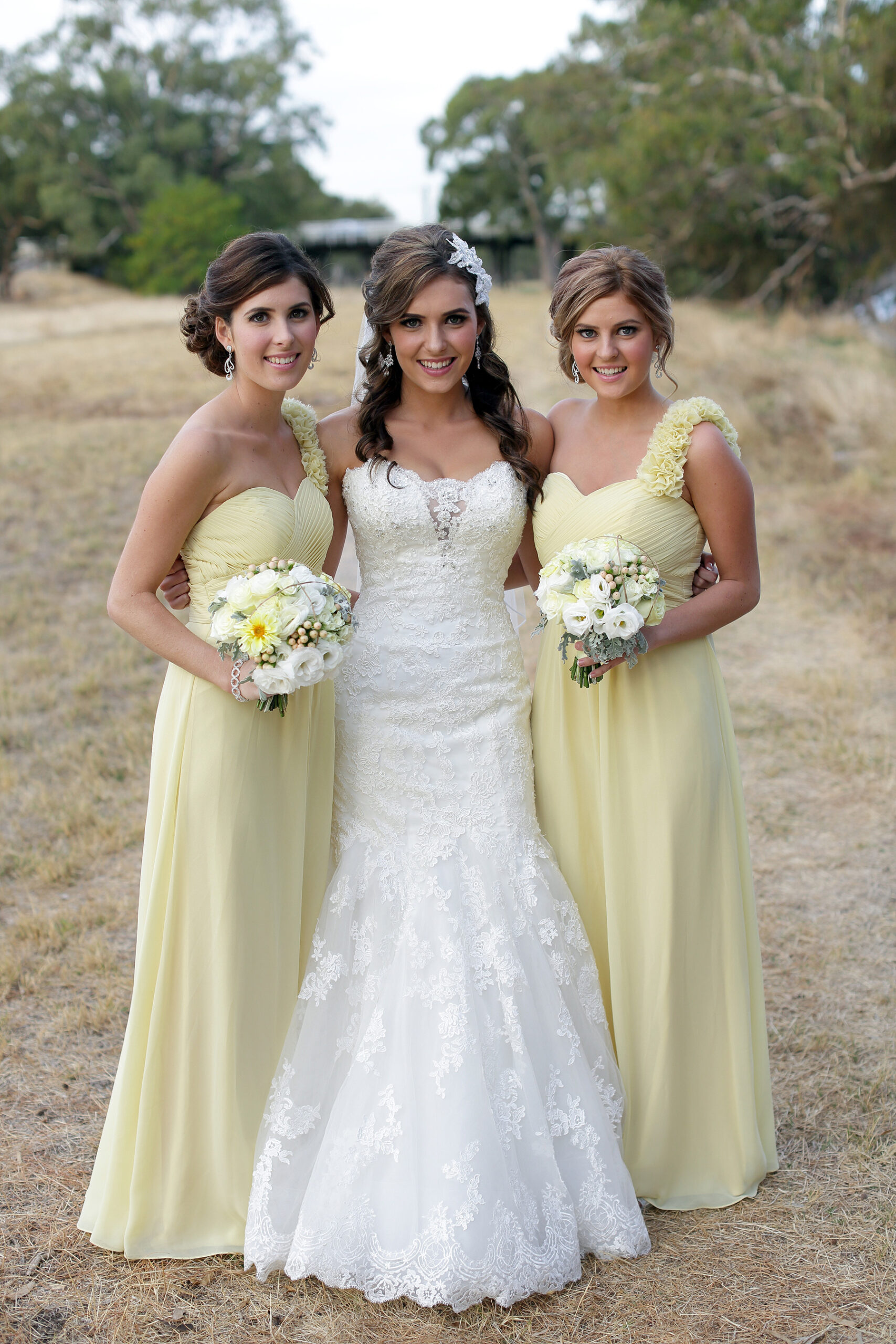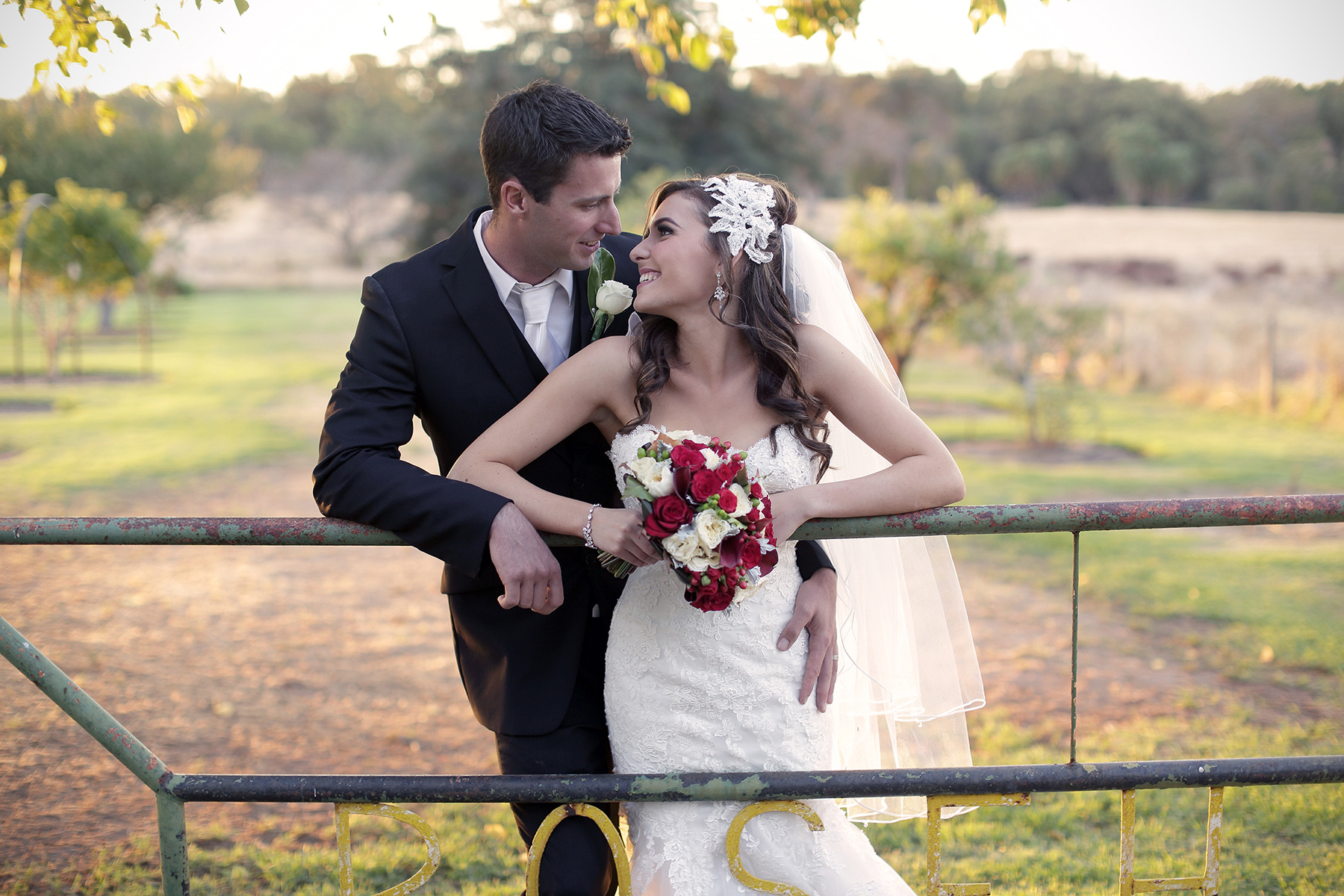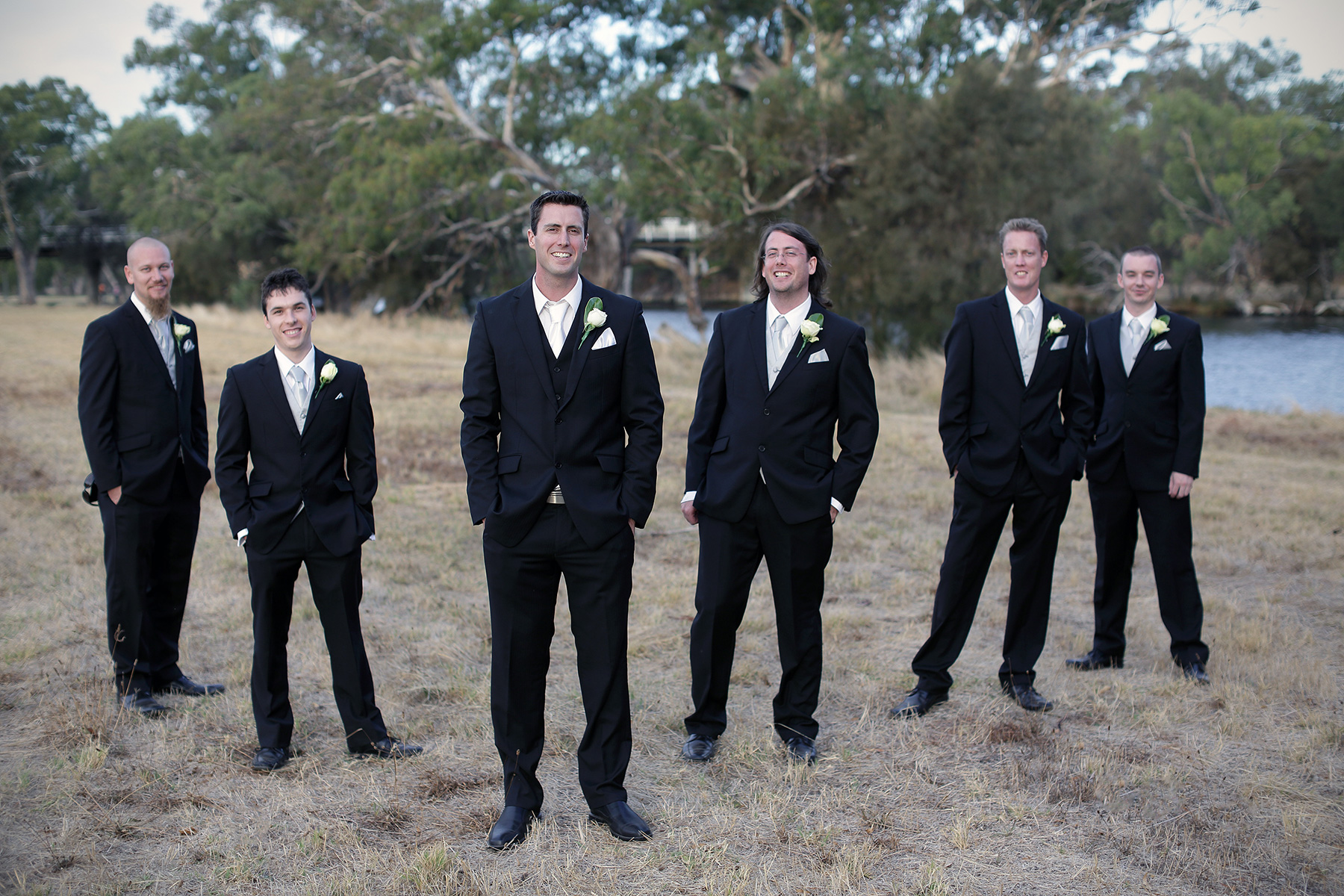 Aimee and Brad's relationship began in the drive-through of a fast food outlet! "He asked for my number and if he could take me on a date," recalls Aimee of her customer in the drive-through. "We chatted for so long that we held up all of the other cars and I was so nervous I accidentally deleted his order."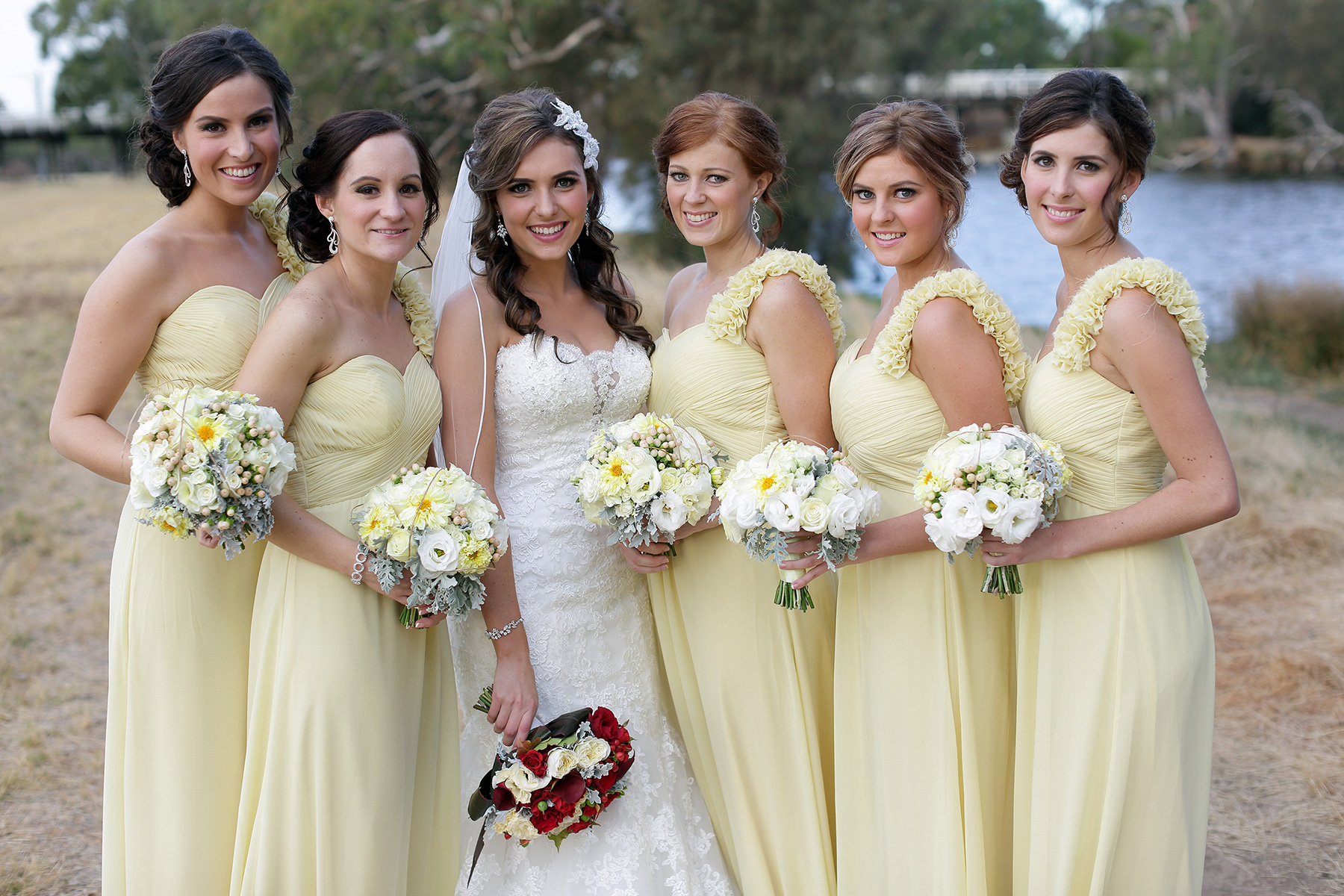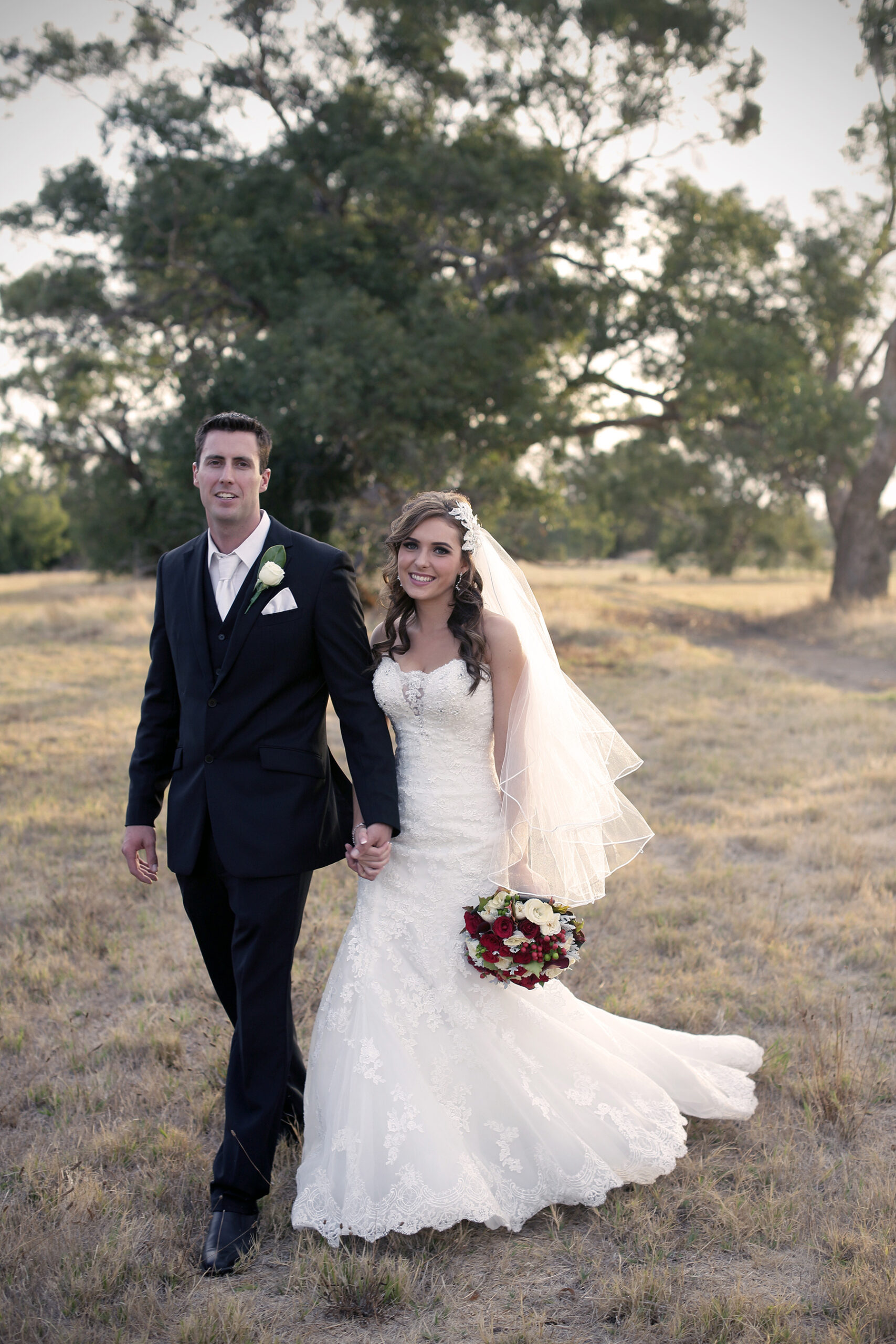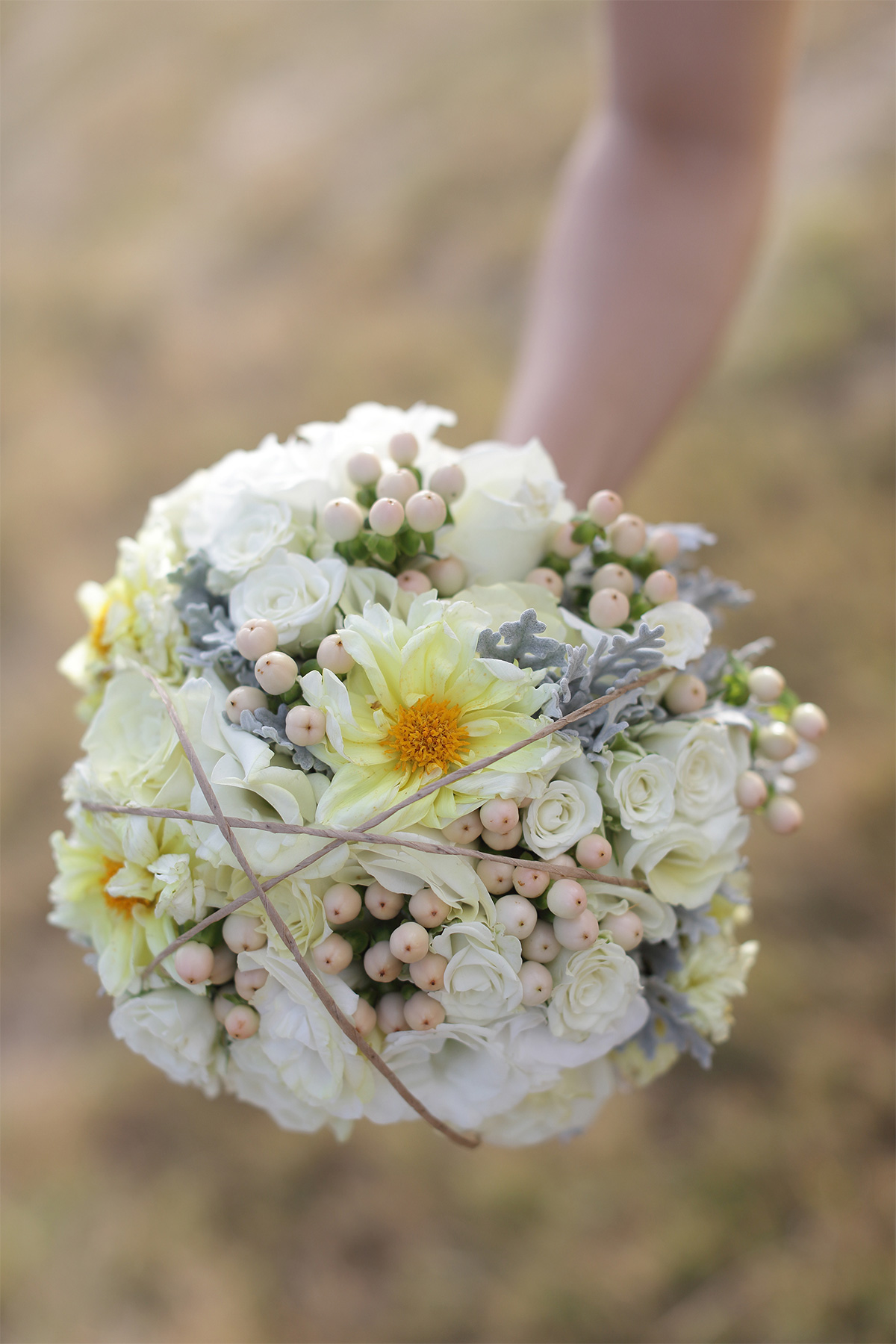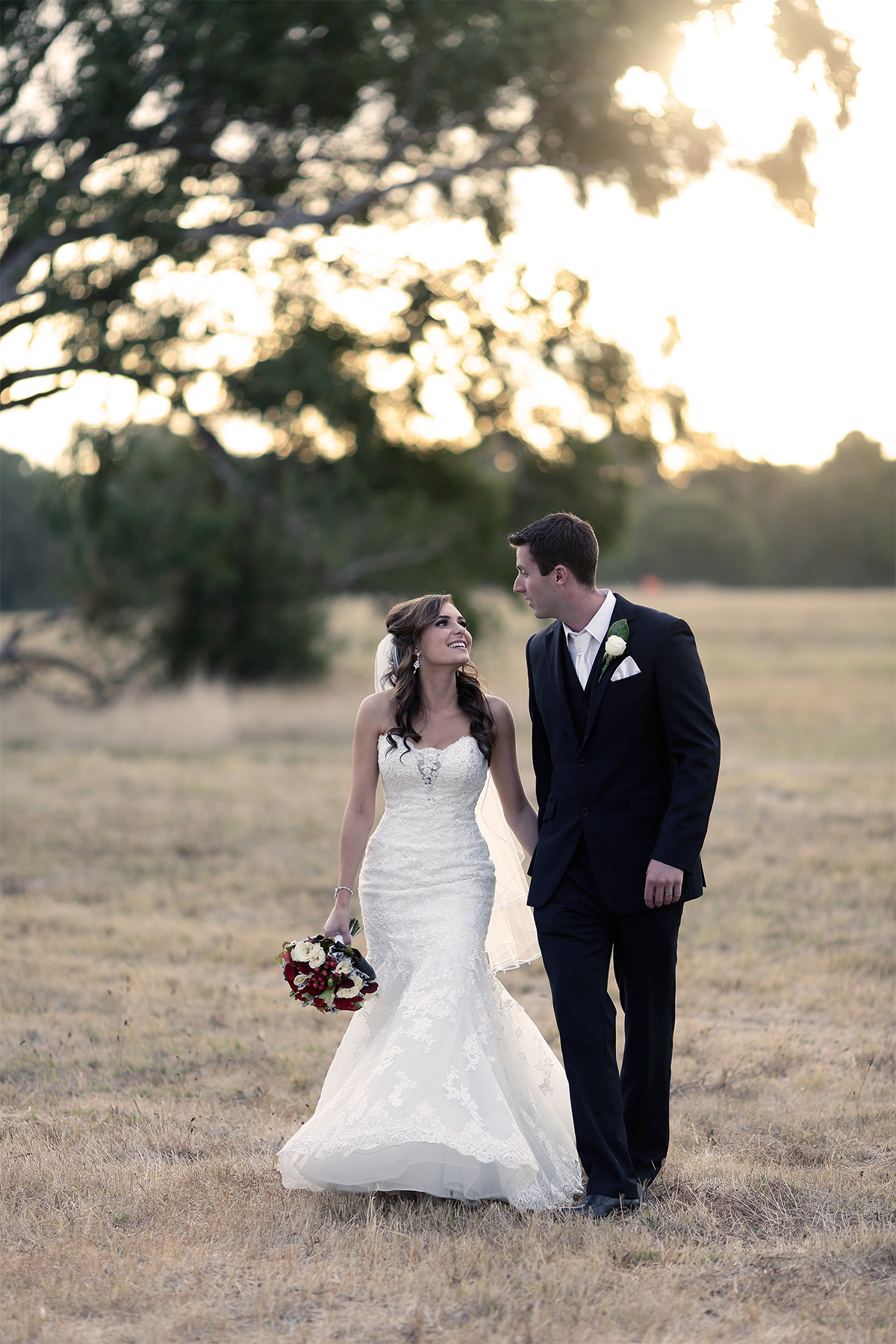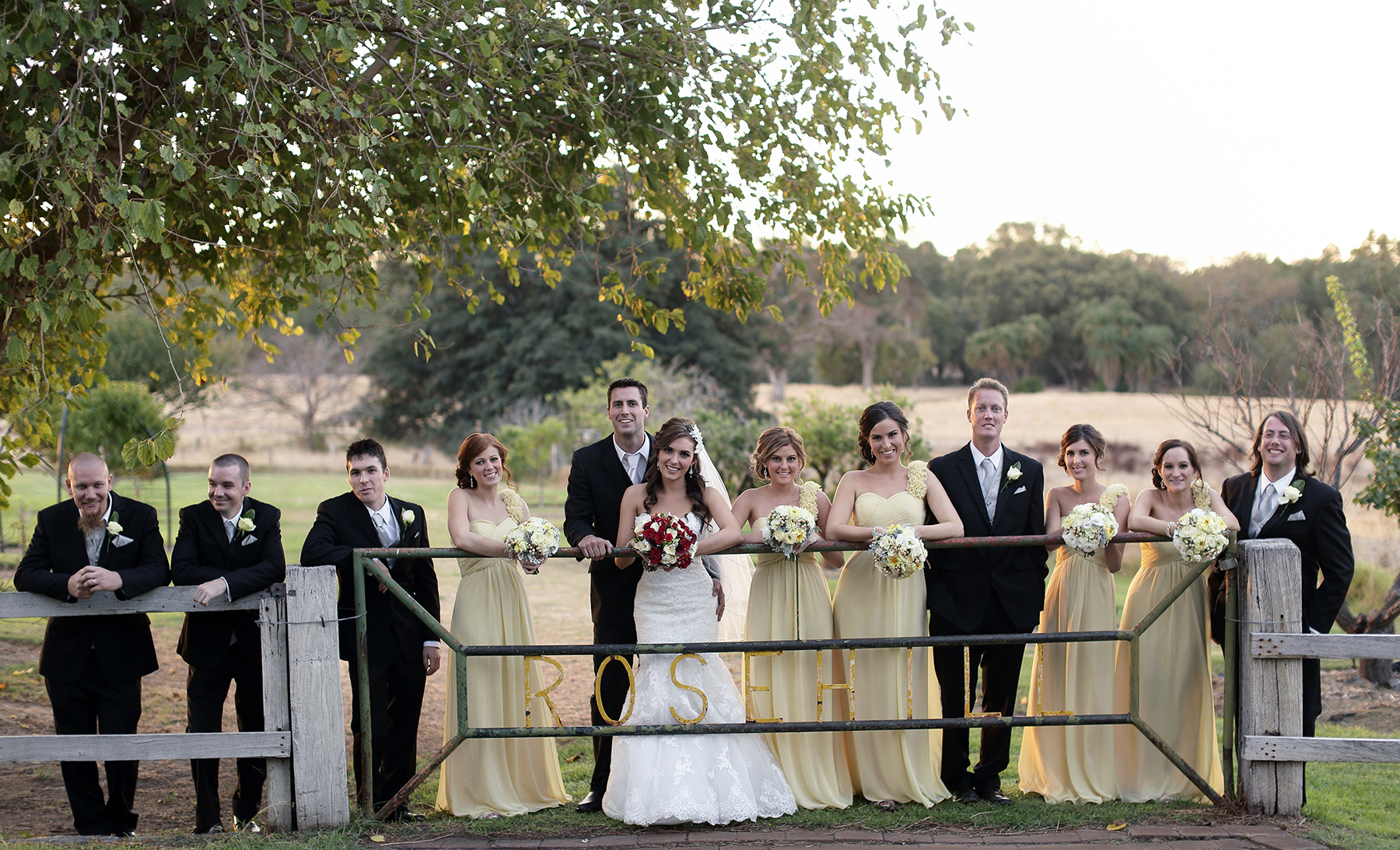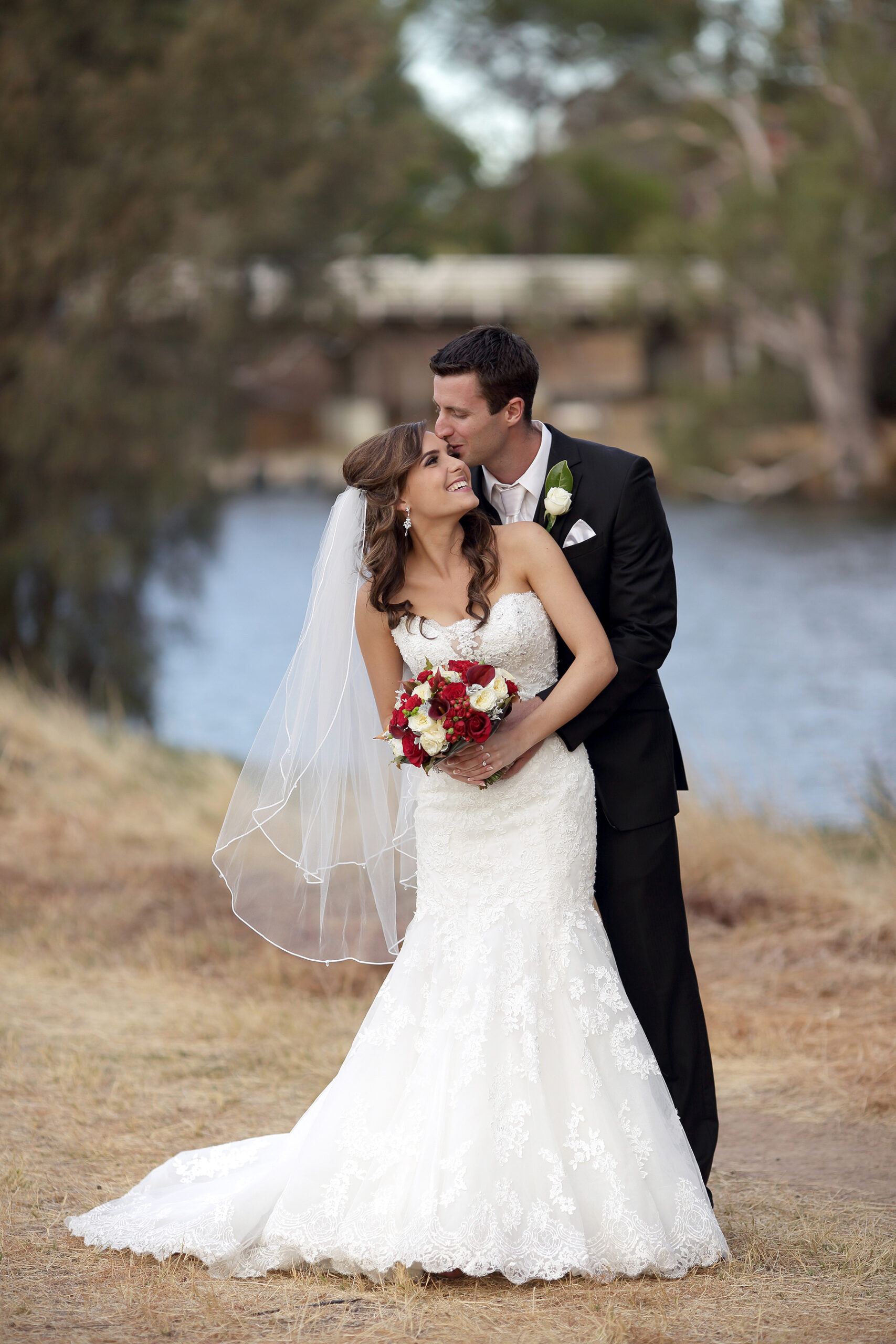 In choosing her wedding gown, Aimee was keen to replicate the style of her mother's wedding dress. "I so much wanted to look as beautiful as she did on her wedding day," she says.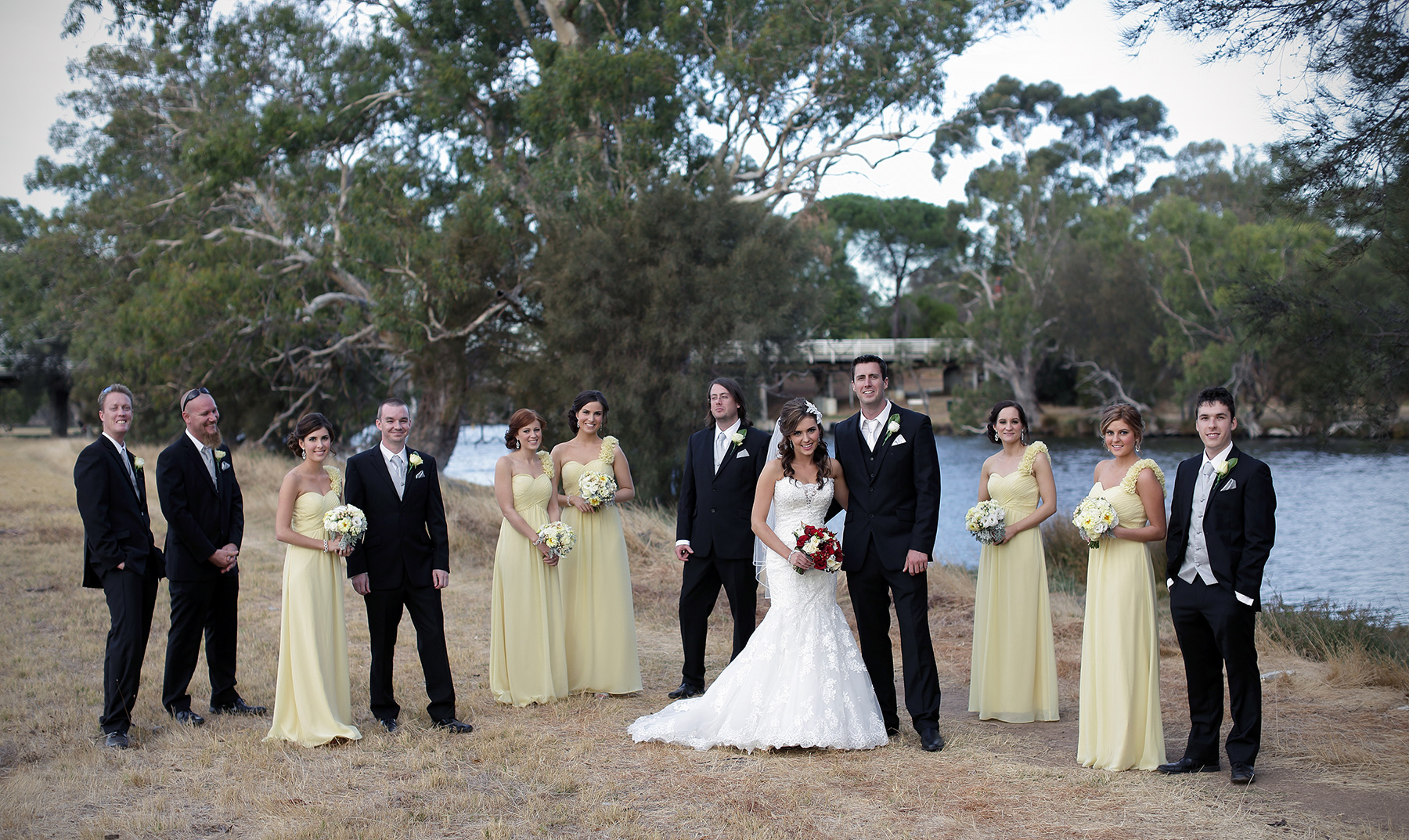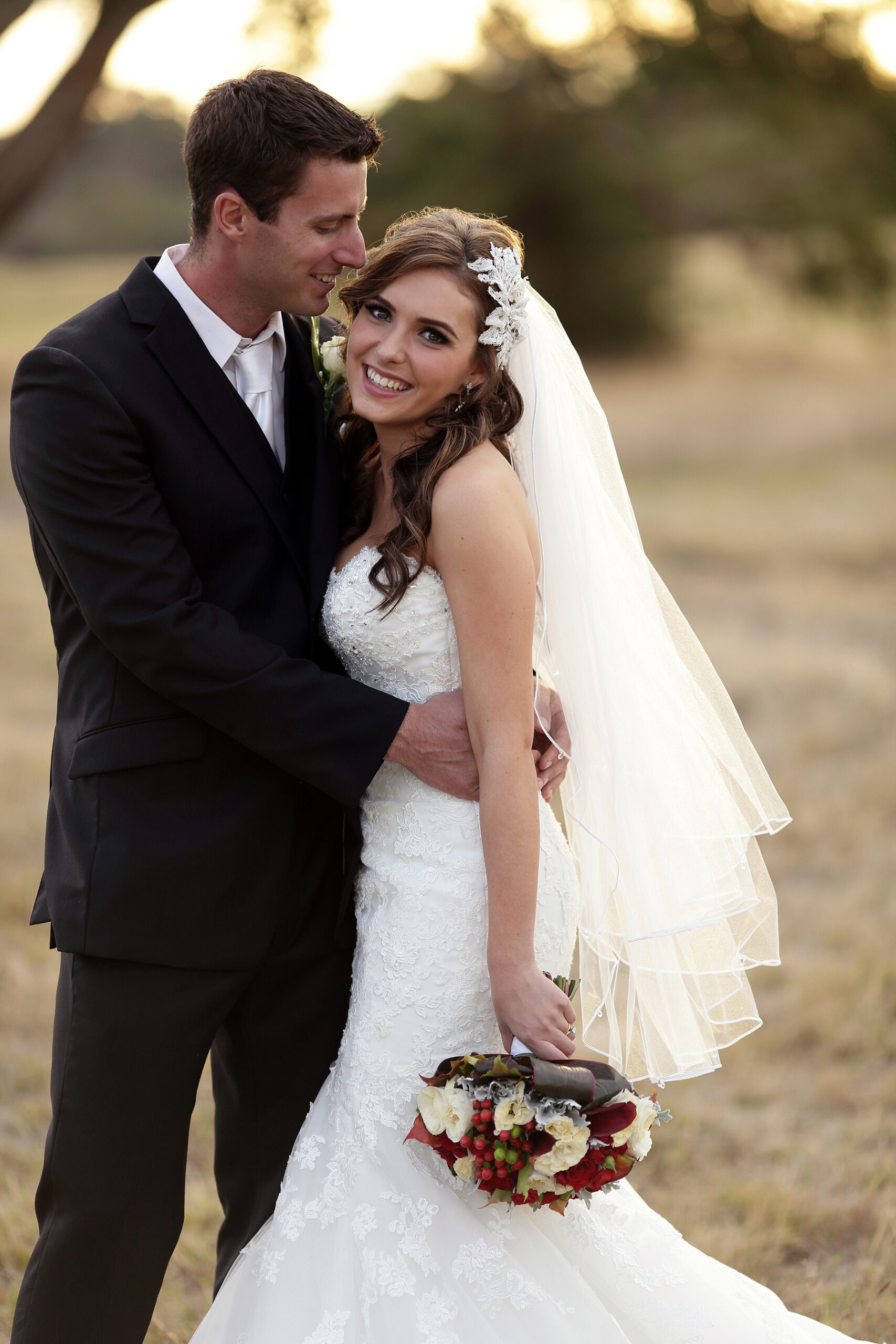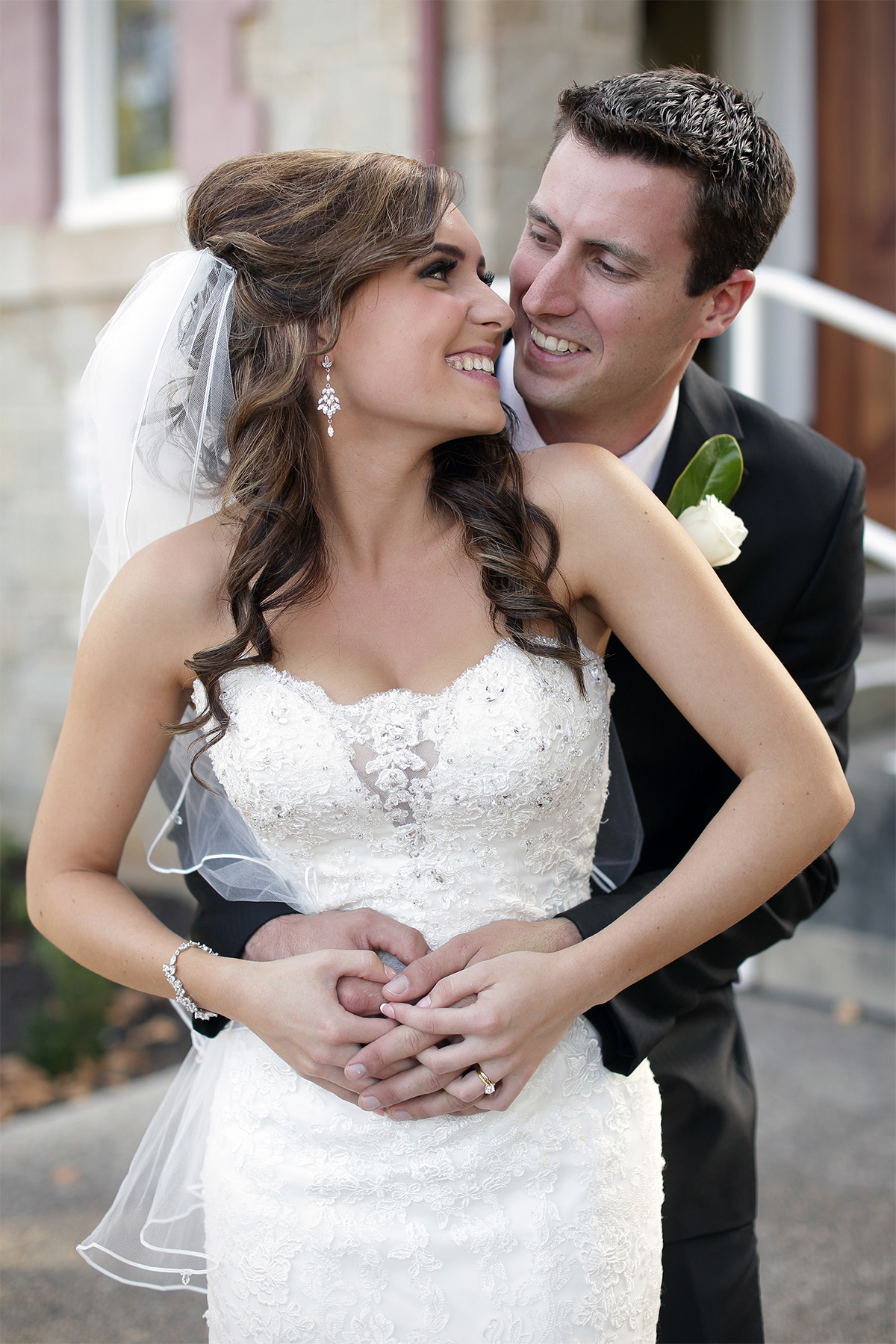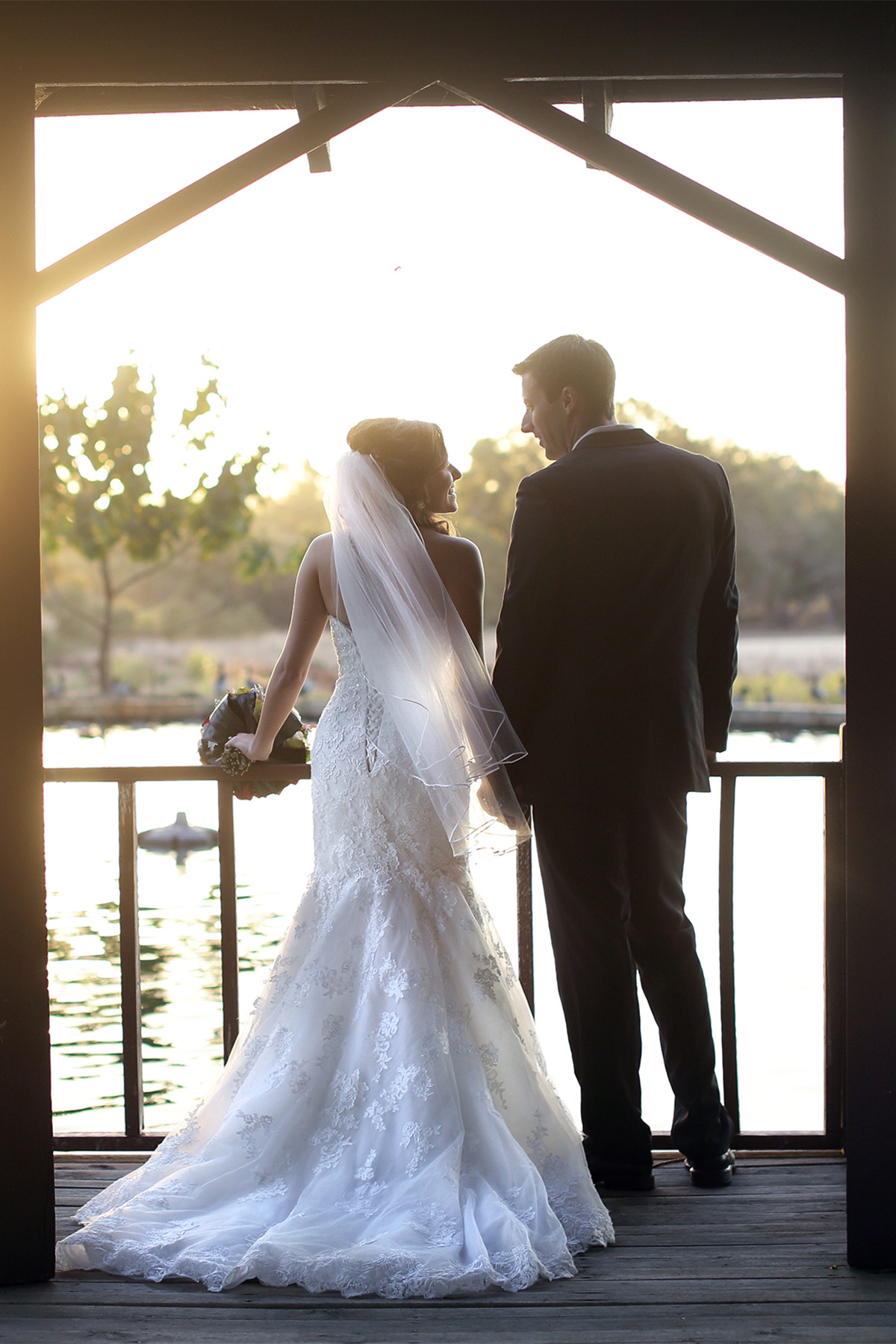 "We both secretly engraved each other's wedding bands before the big day with something personal, which was such a lovely surprise to read after the ceremony," Aimee says.
Photos by James MacDonagh.