Drawn together by their love of nature, Adelaide and Ben chose their rustic vineyard wedding to reflect who they are as a couple.
Their 69 guests traveled from all over to Millbrook Winery, in the historic town of Jarrahdale, Western Australia to celebrate their union on March 2, 2018.
After being together for just over two years, the couple travelled to New Zealand, Ben's home country, for a hike to be remembered. After trekking to the top of Southerland Falls together, Ben popped the question while another hiker took photos of the exhausted but elated couple.
Much like the proposal, Adelaide and Ben, 32 wanted their wedding to reflect their mutual love for the wilderness and nature. Using their five-acre home situated in Perth's southern hills as inspiration, they found their perfect venue in the Millbrook Winery.
"It was the first and last venue we looked at," Adelaide, 33, says.
Surrounded by the beautiful Jarrah Forest, the pair were able to celebrate their love in a relaxed atmosphere with good food and wine.
Adelaide and Ben's wedding showcased the beautiful country that they call home.
"Our wedding was one big celebration of who we are as a couple," Adelaide says.
Photos courtesy of Peter Edwards Photography.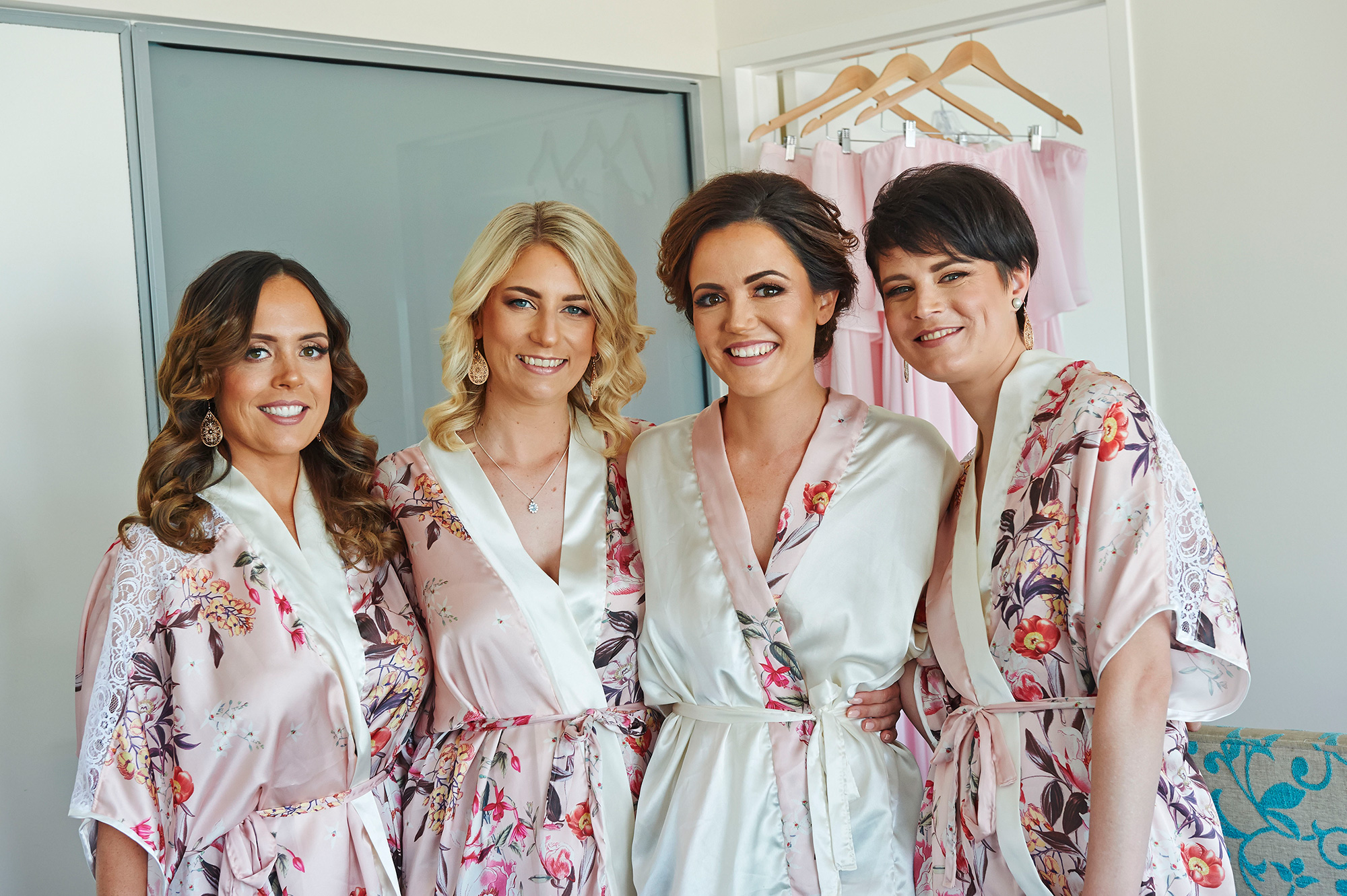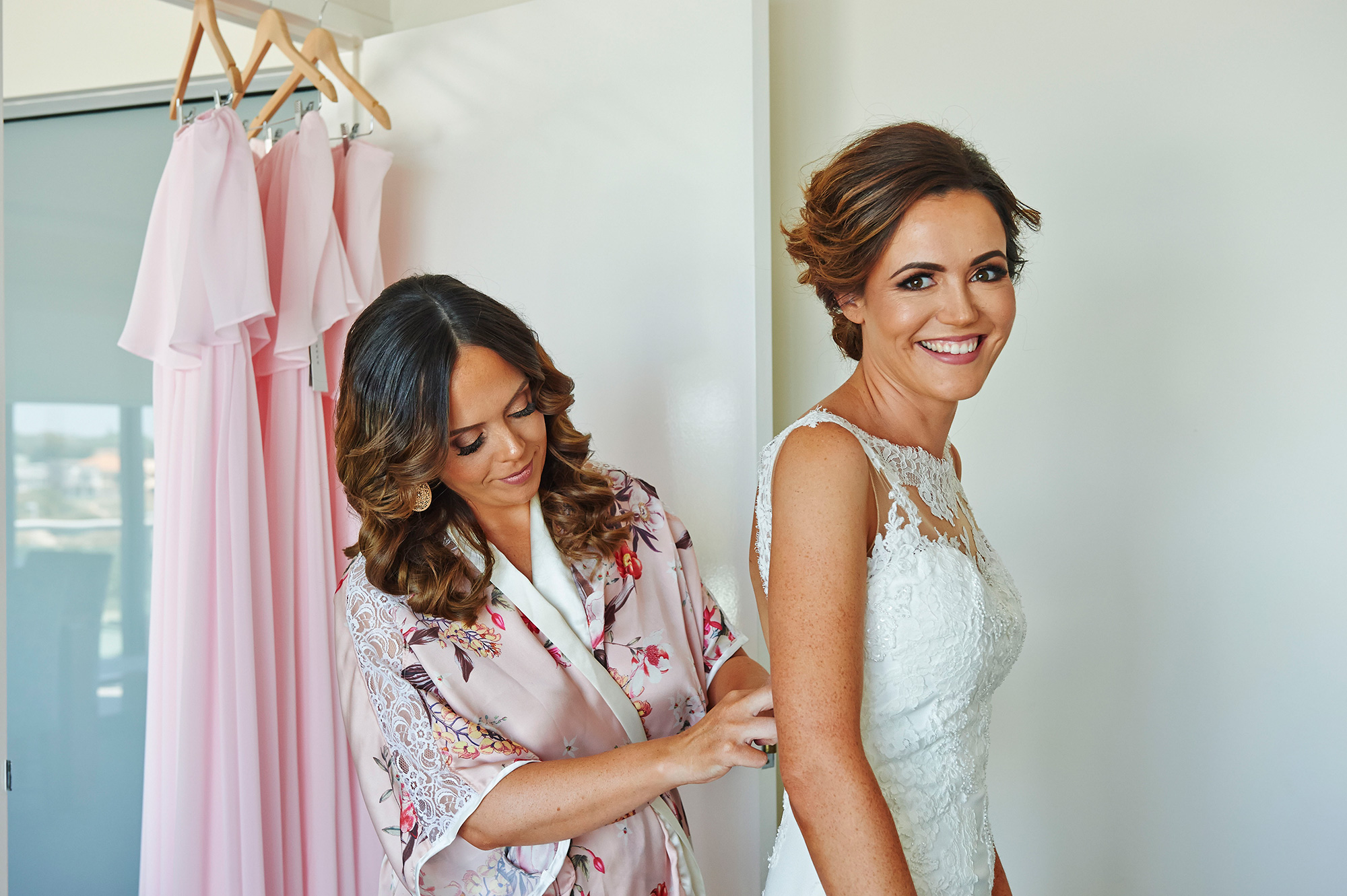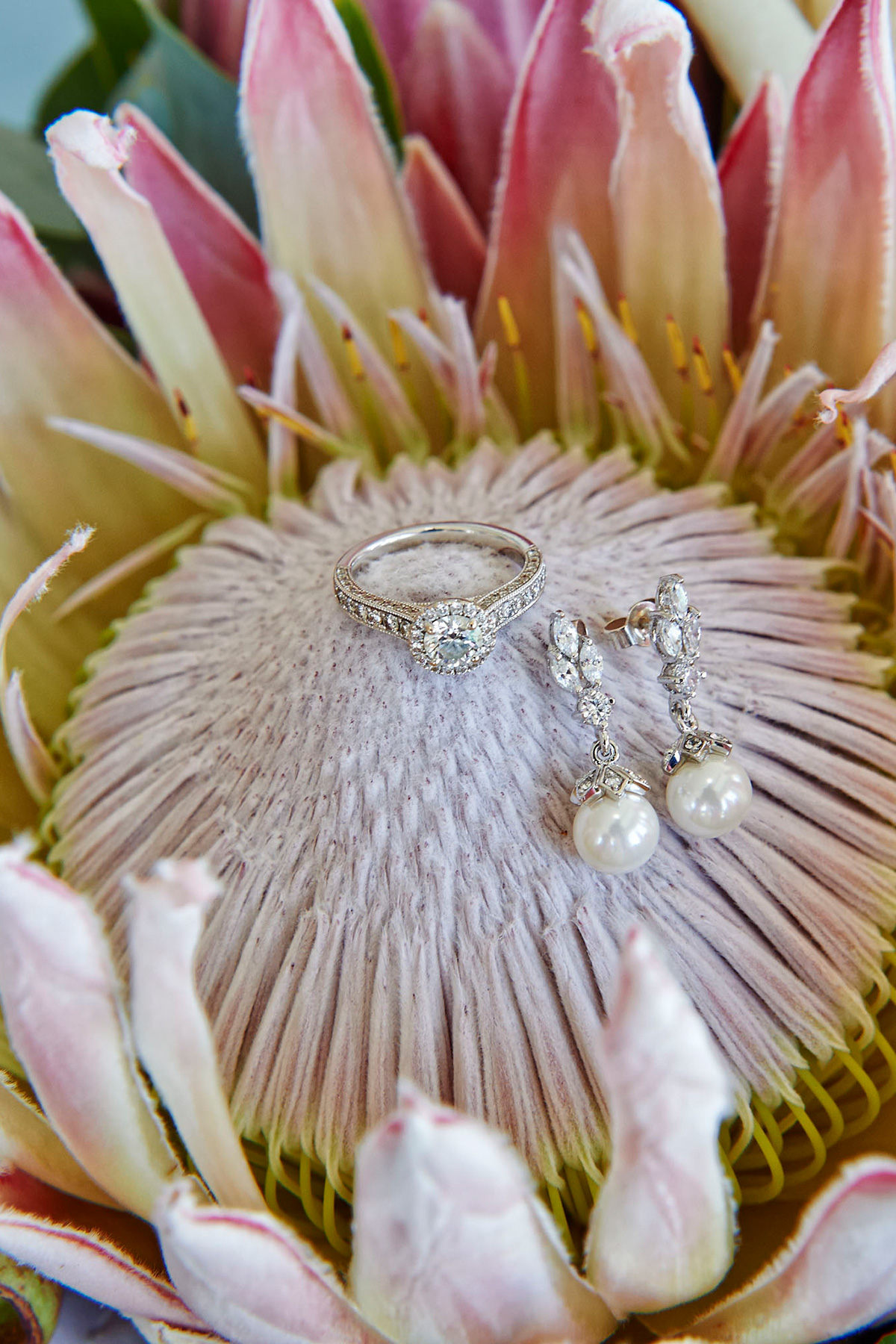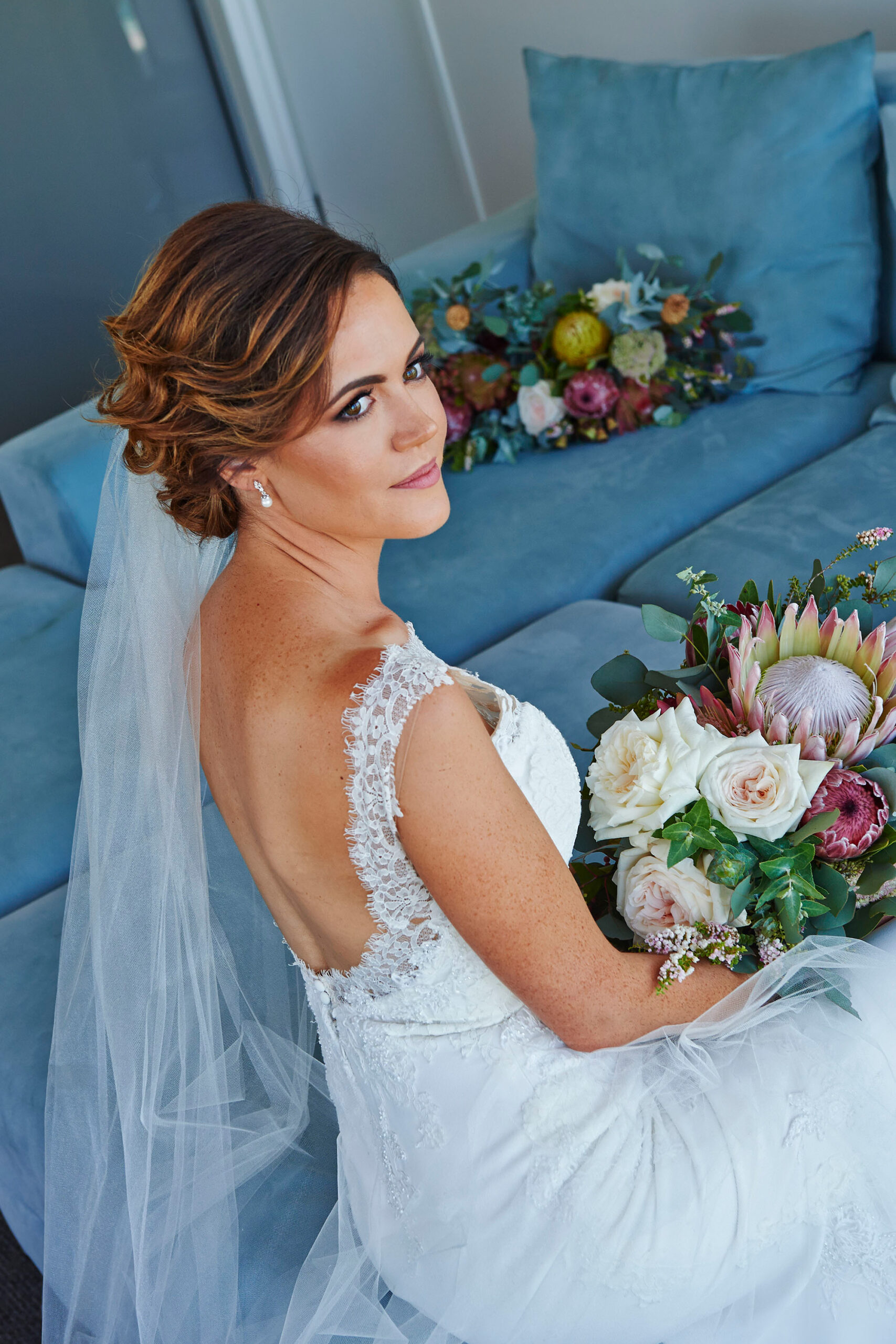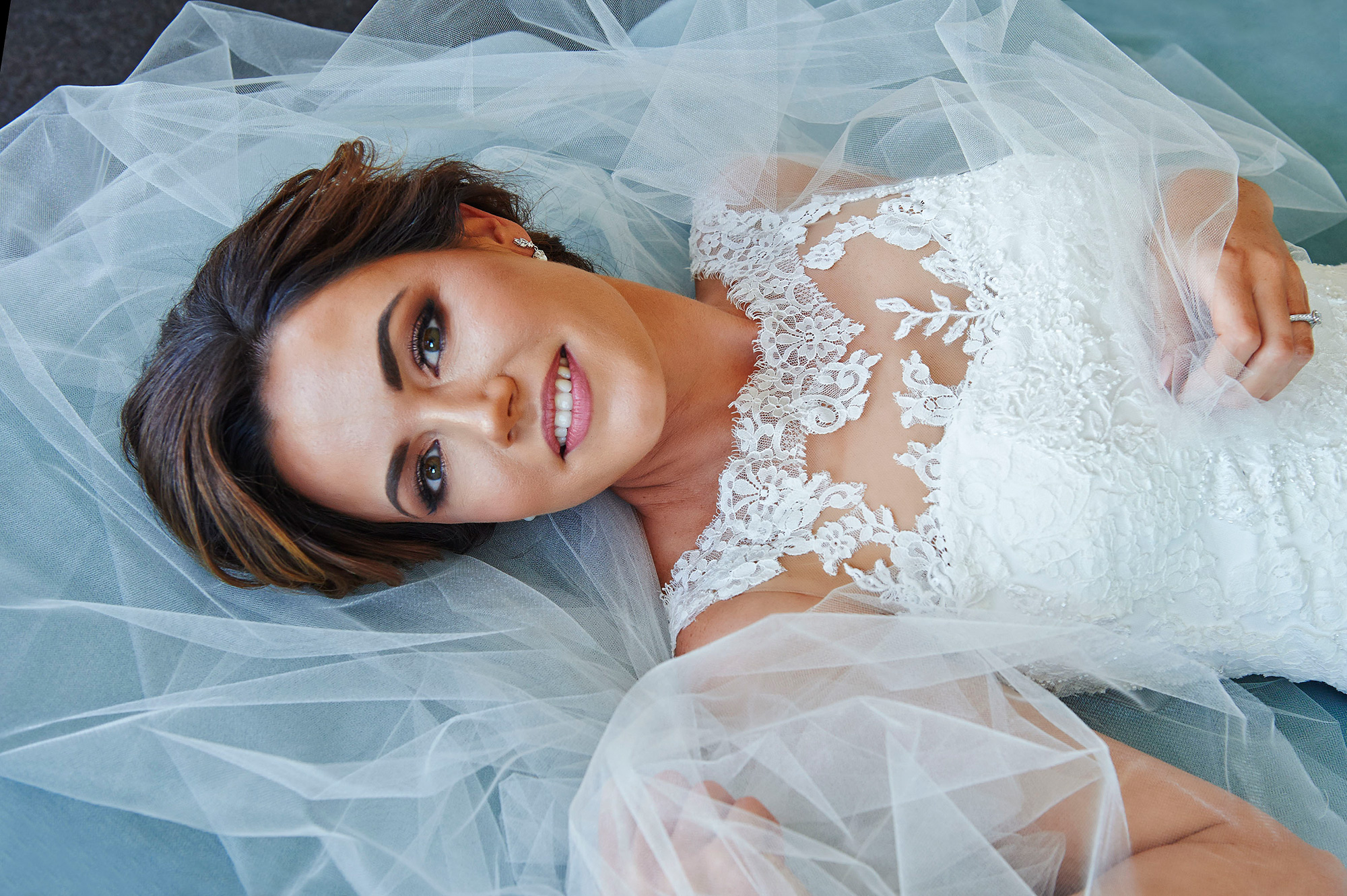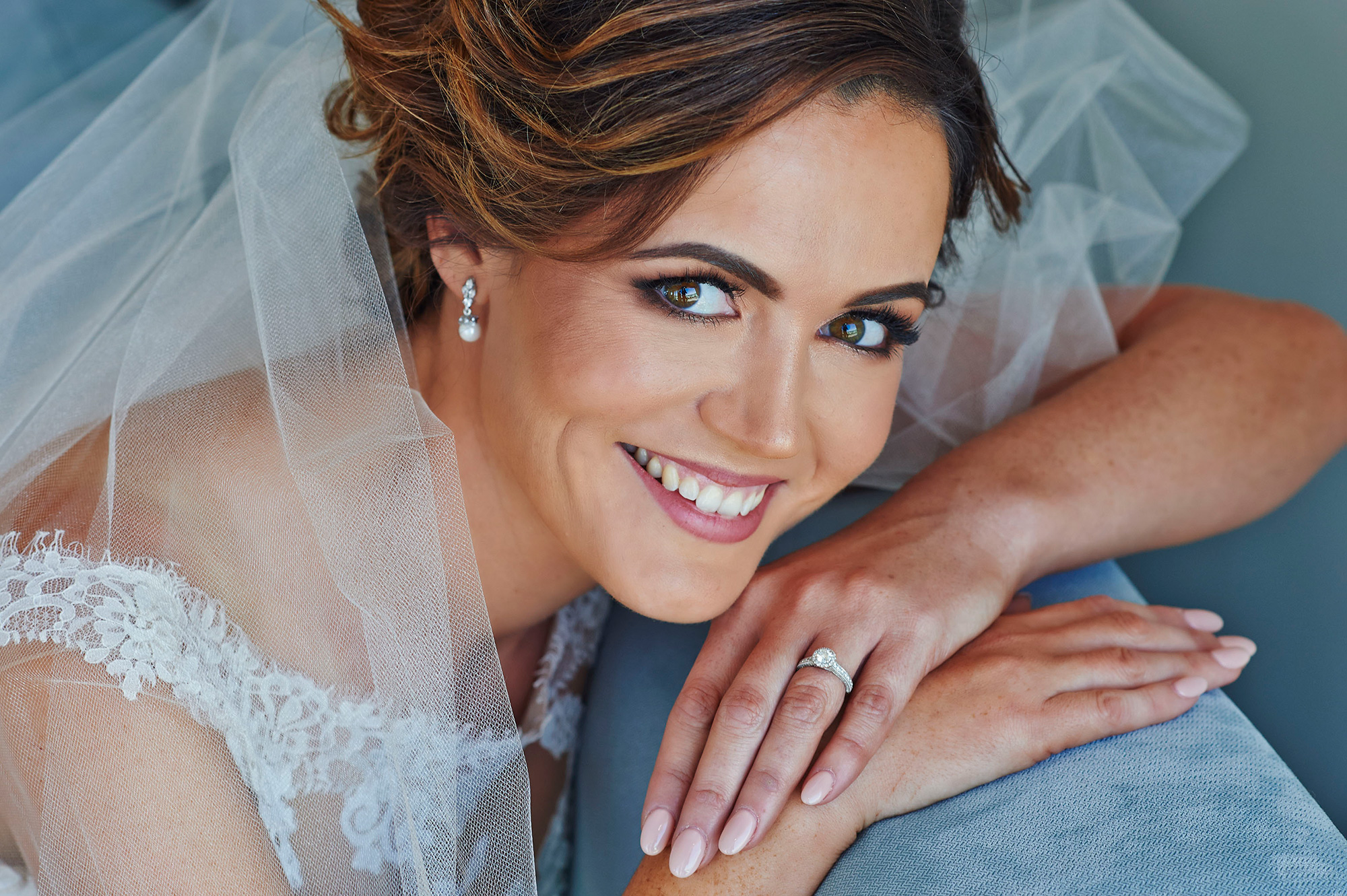 Adelaide teamed her bridal look with classic pearl earrings from Fletcher & Grace.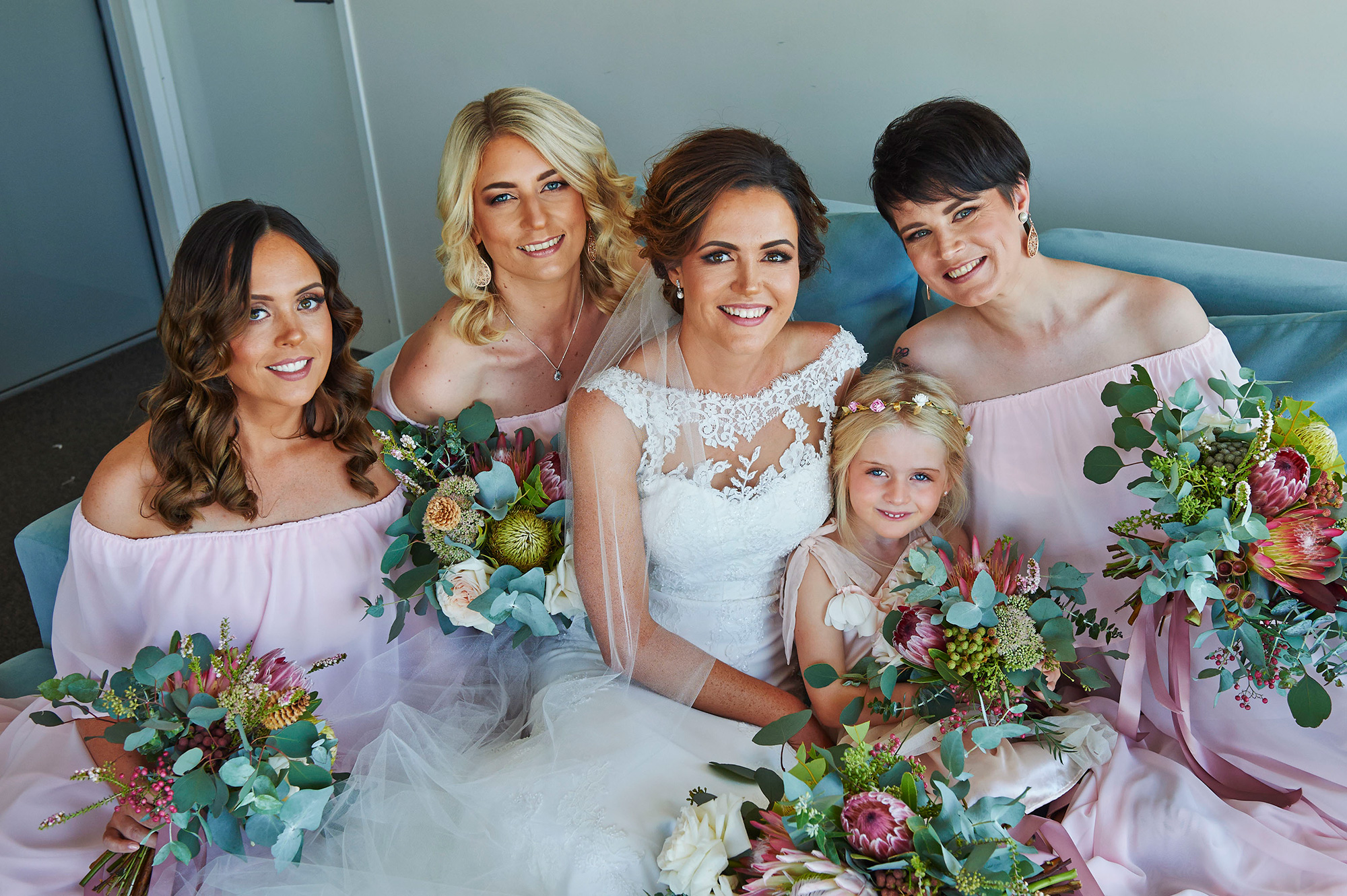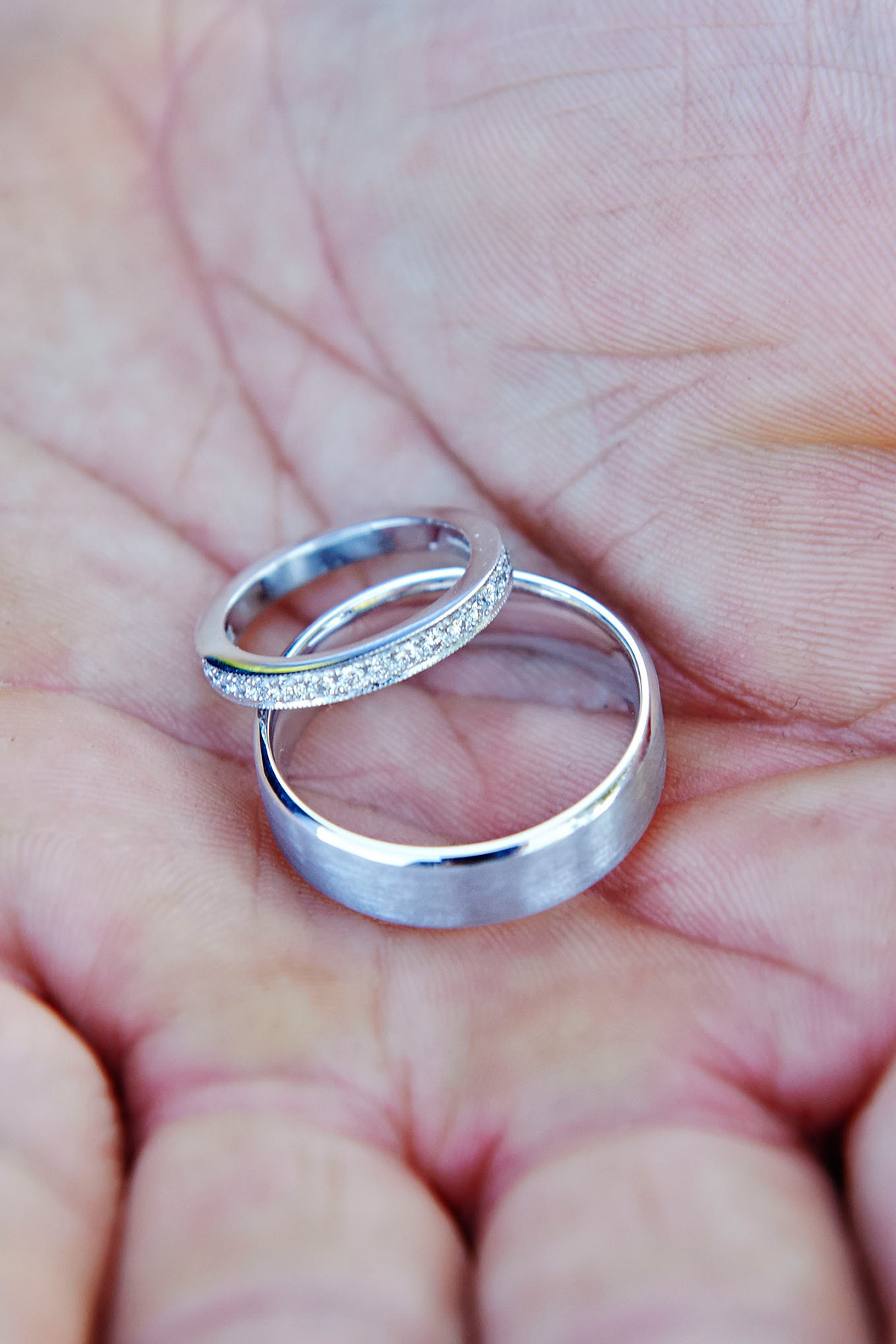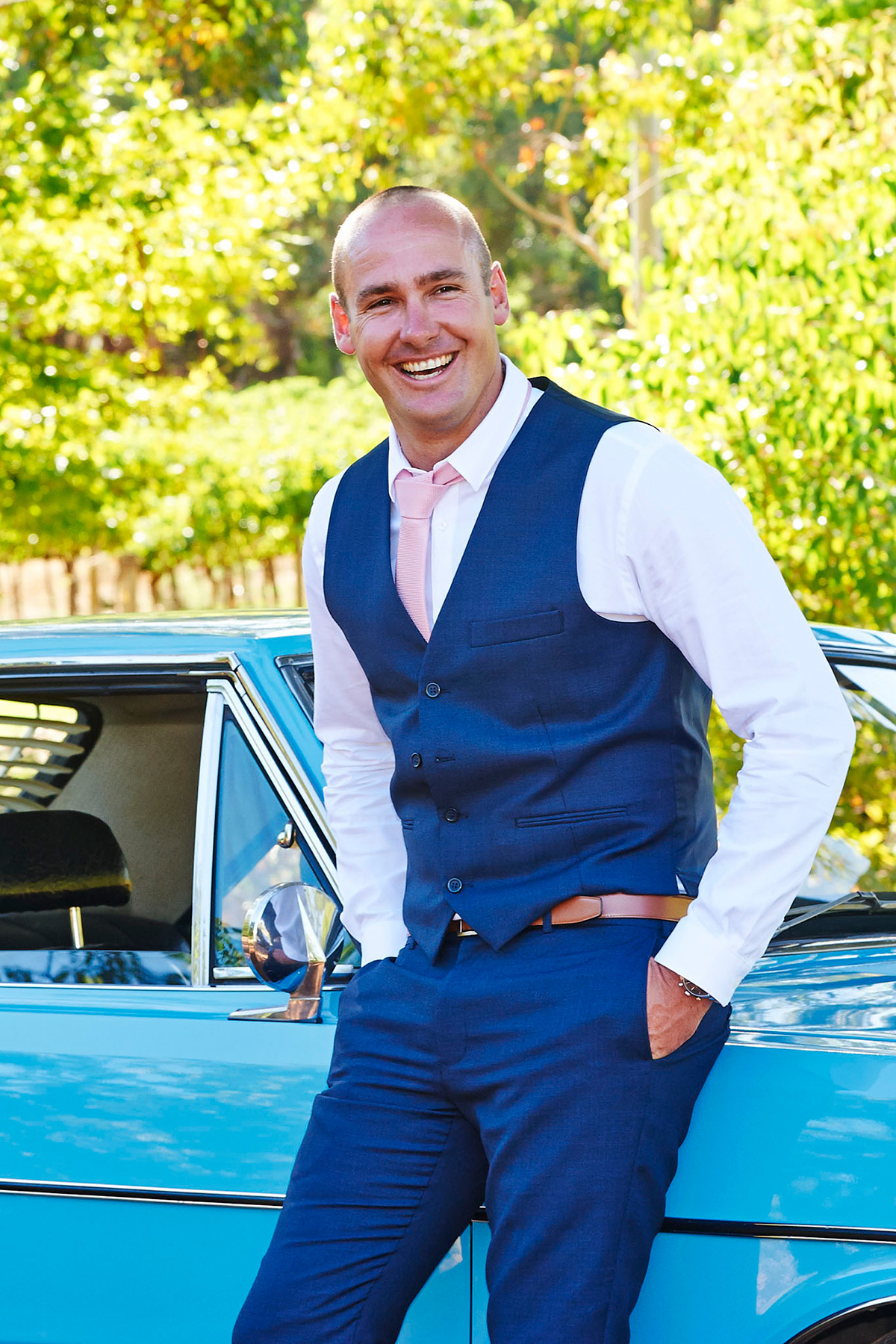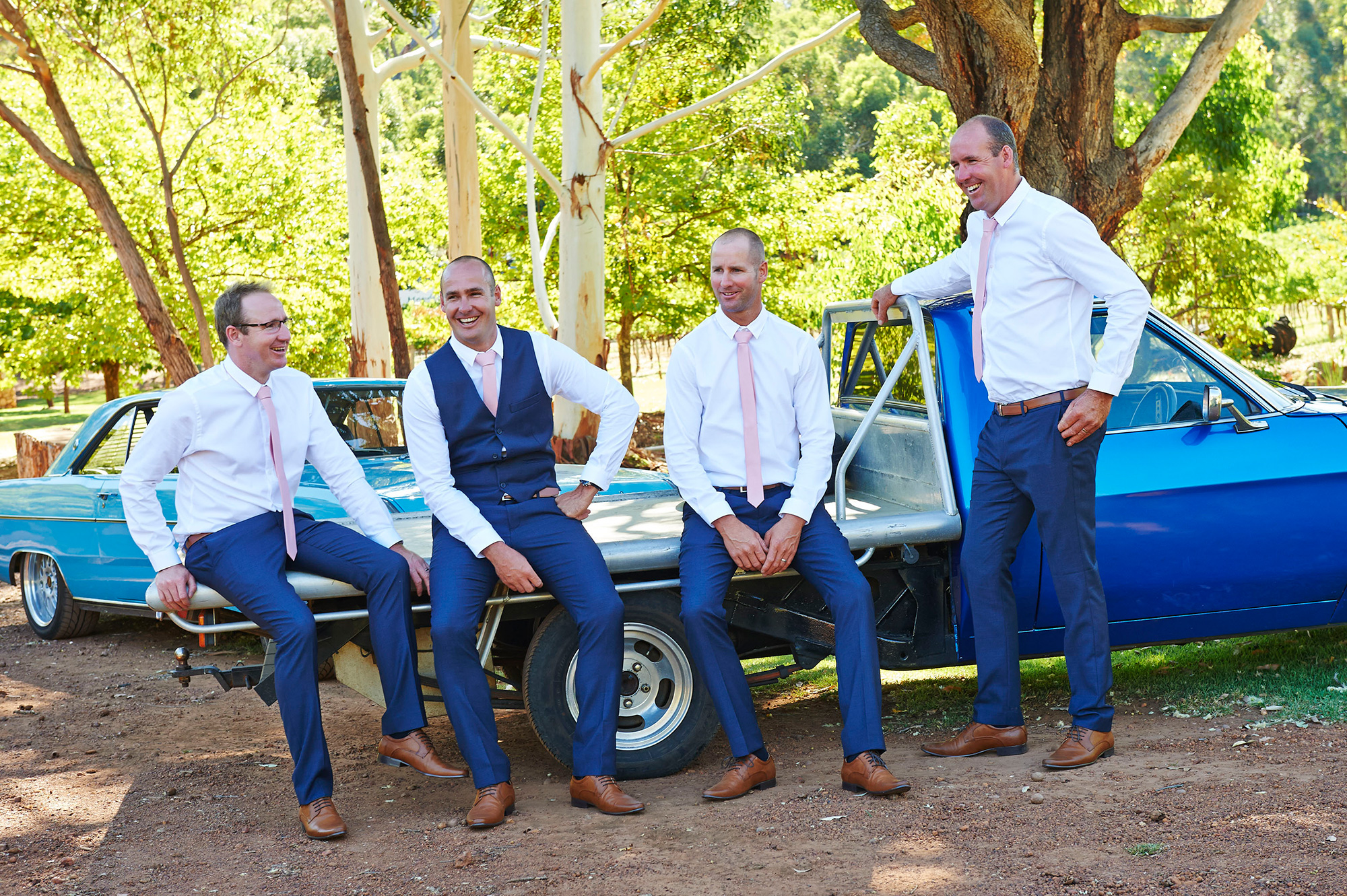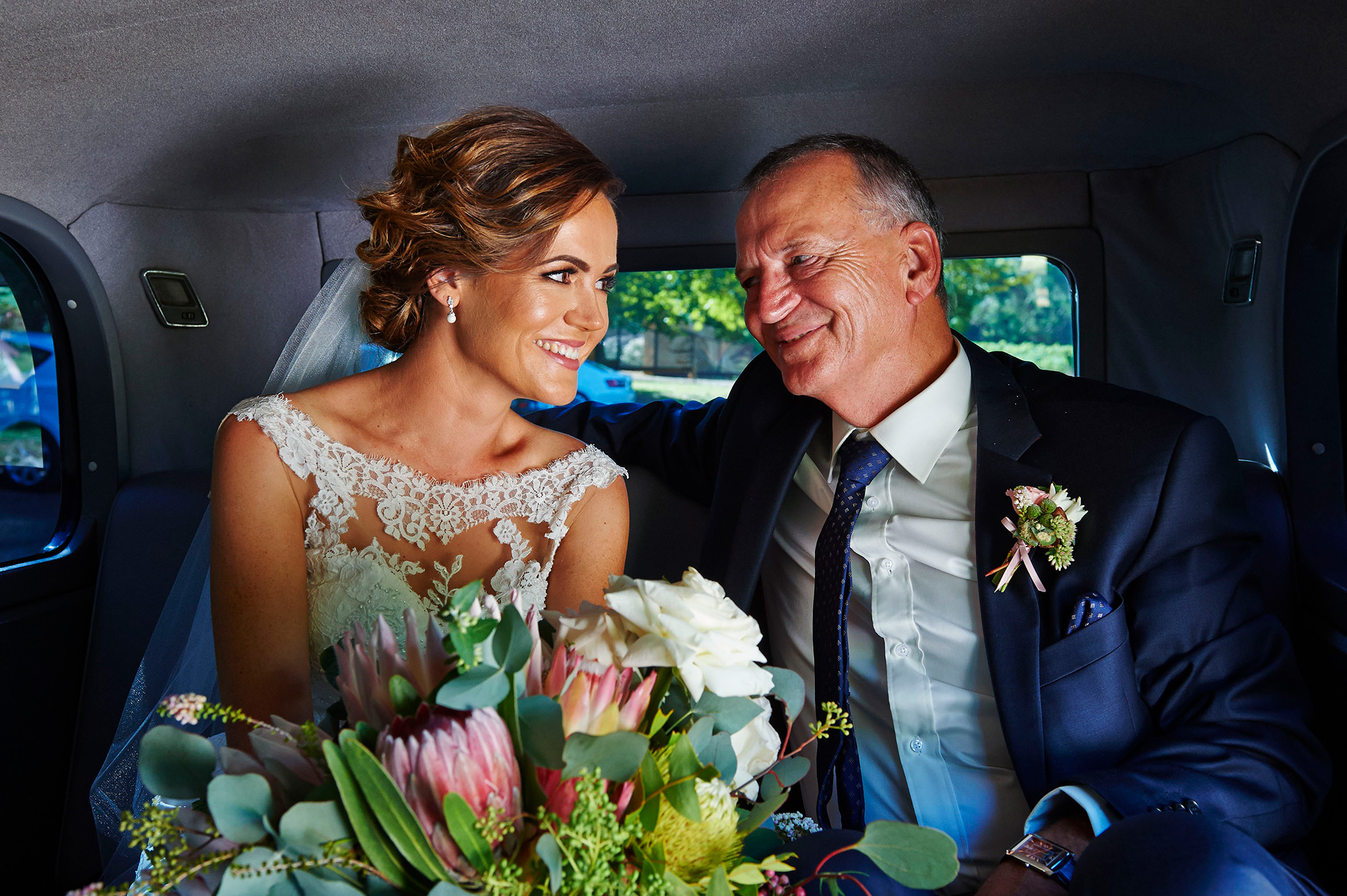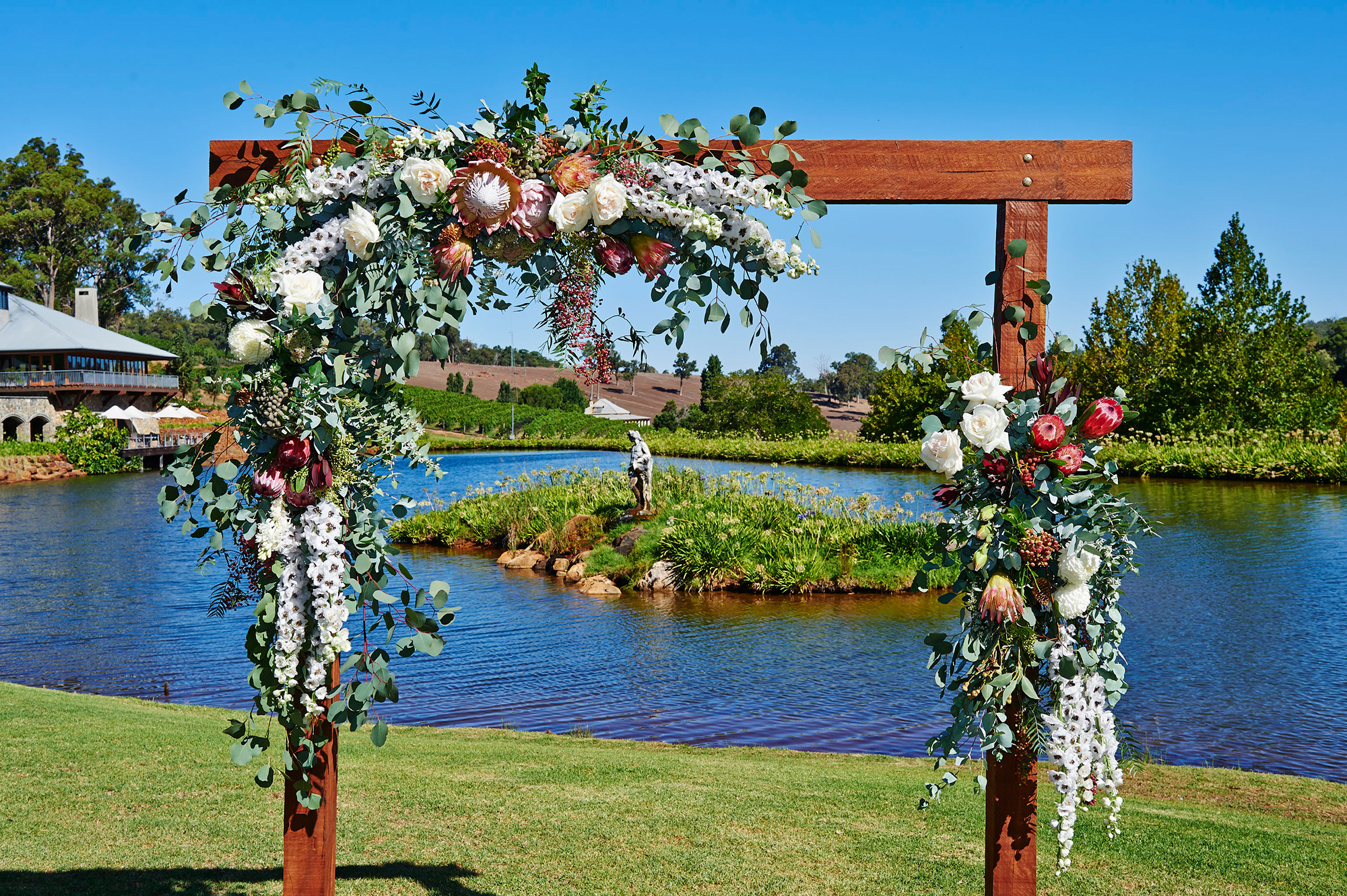 "The flowers were filled with native foliage of Western Australia, proteas and roses," describes Adelaide of elaborate blooms by florist Natural Gold.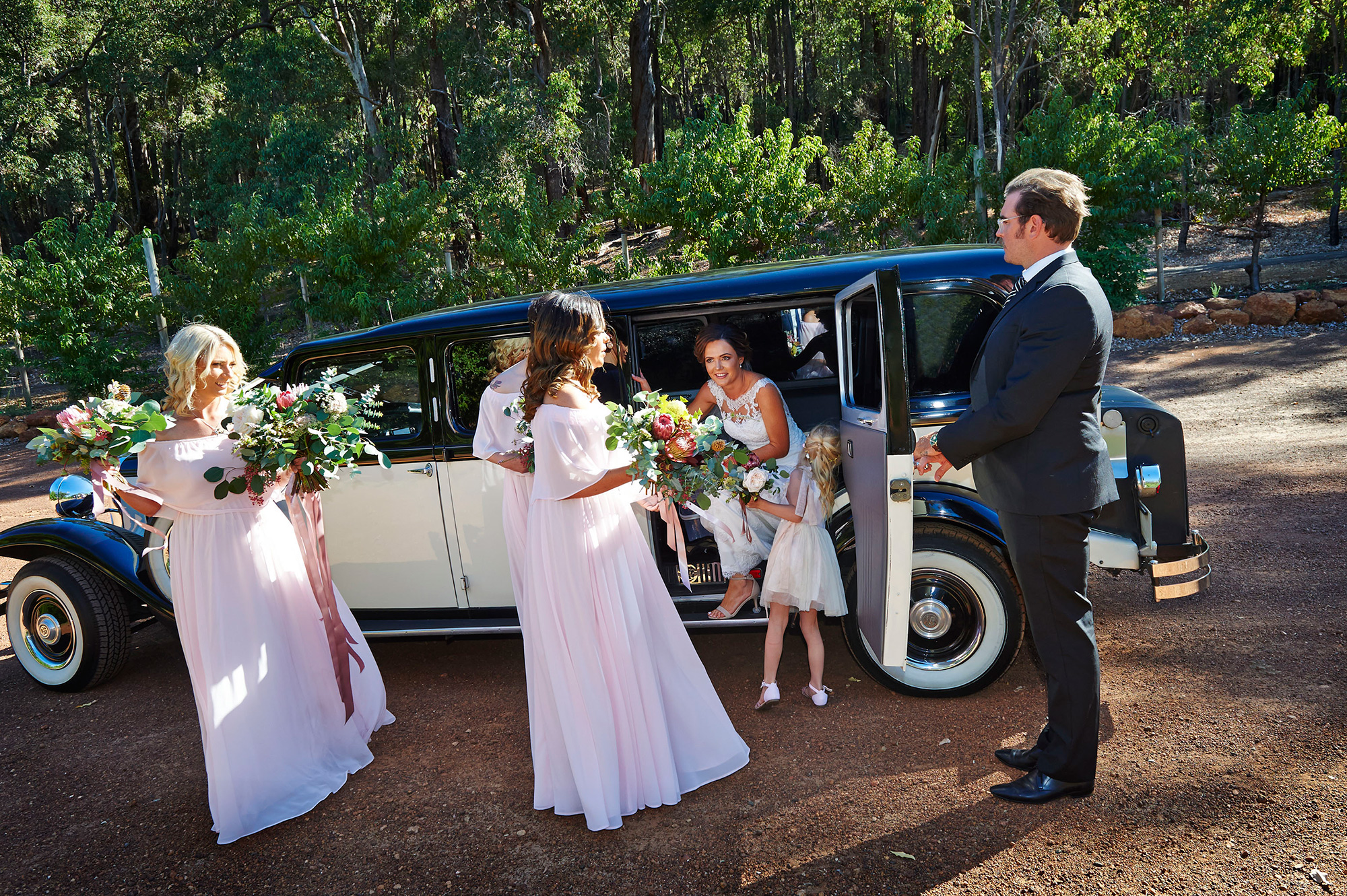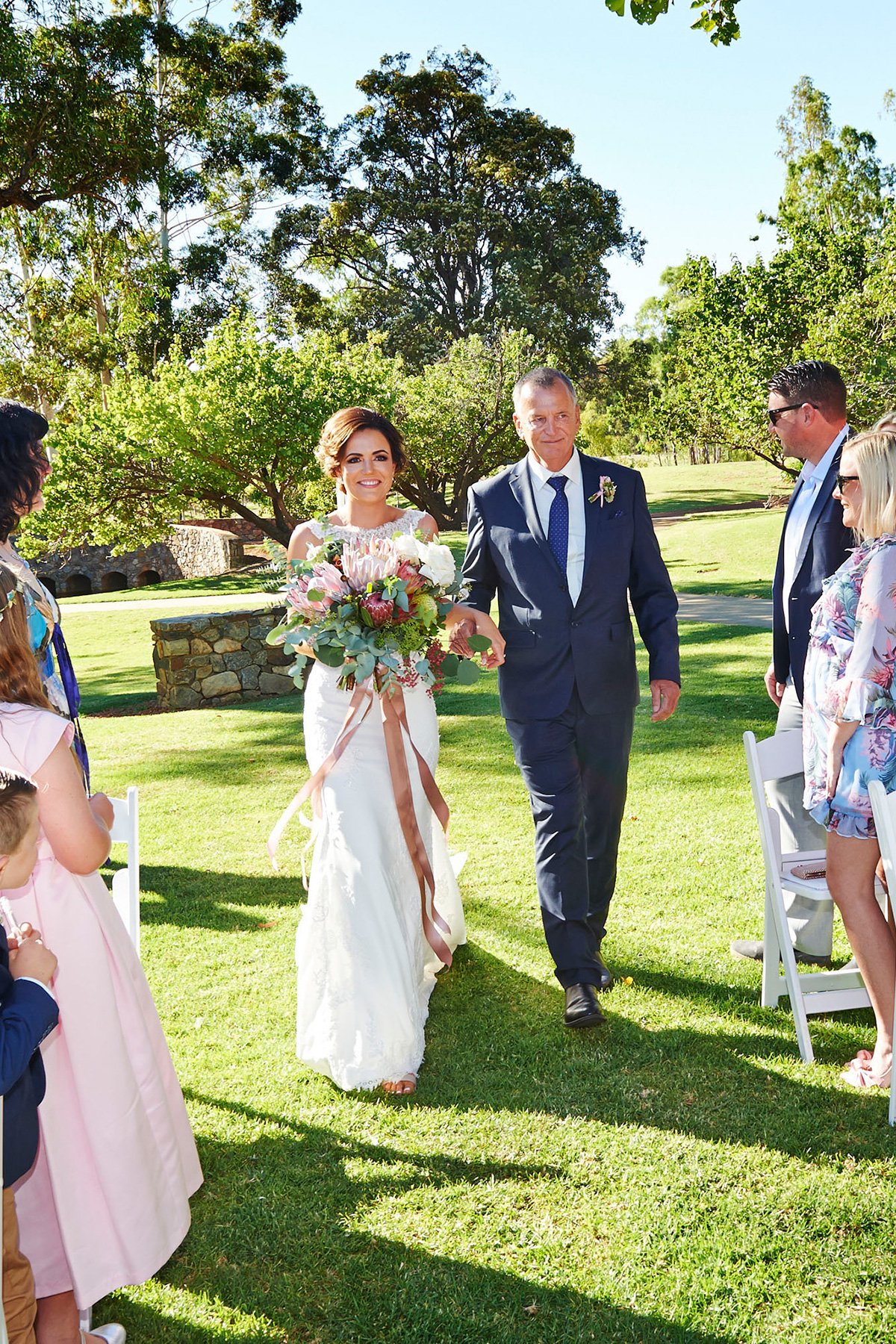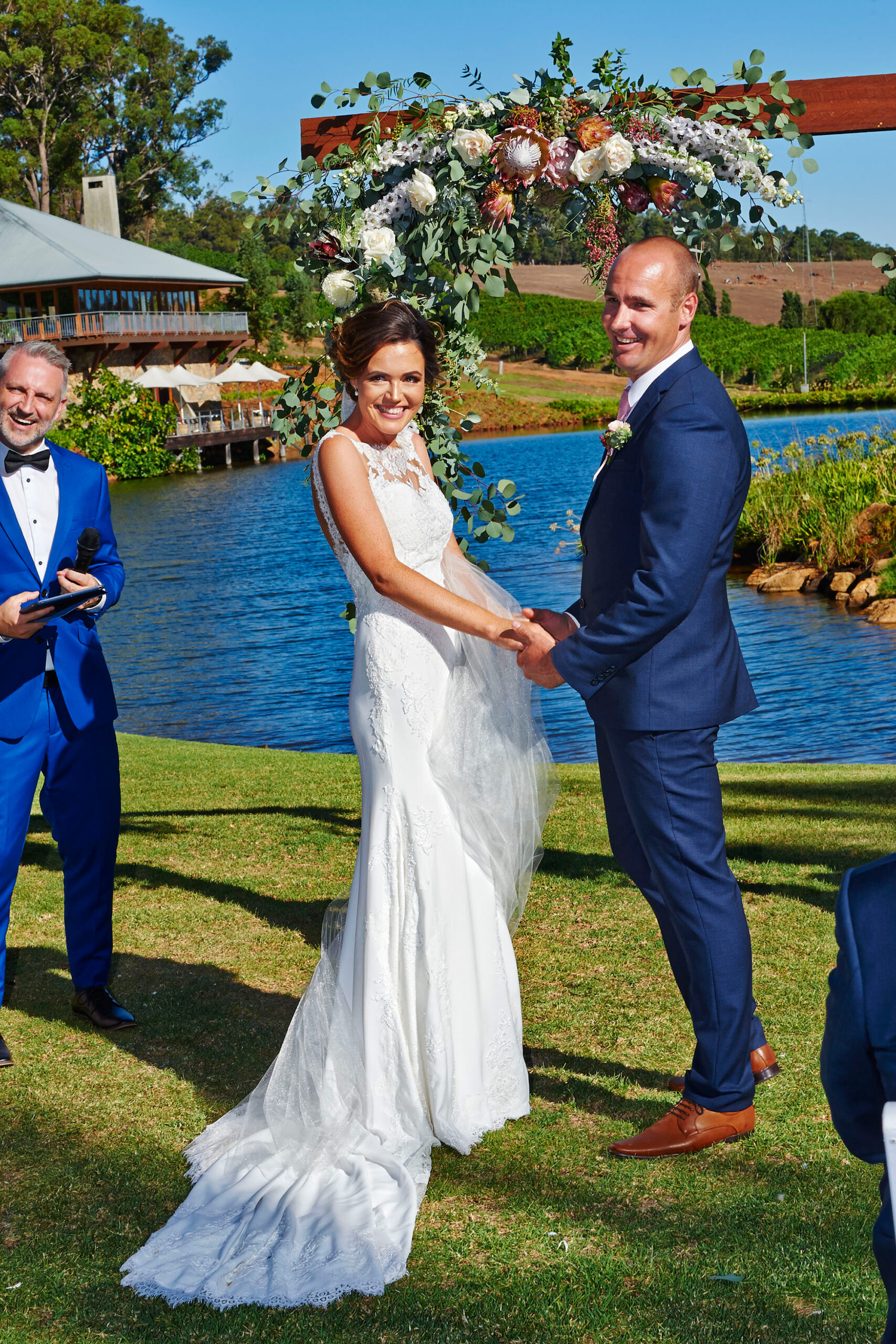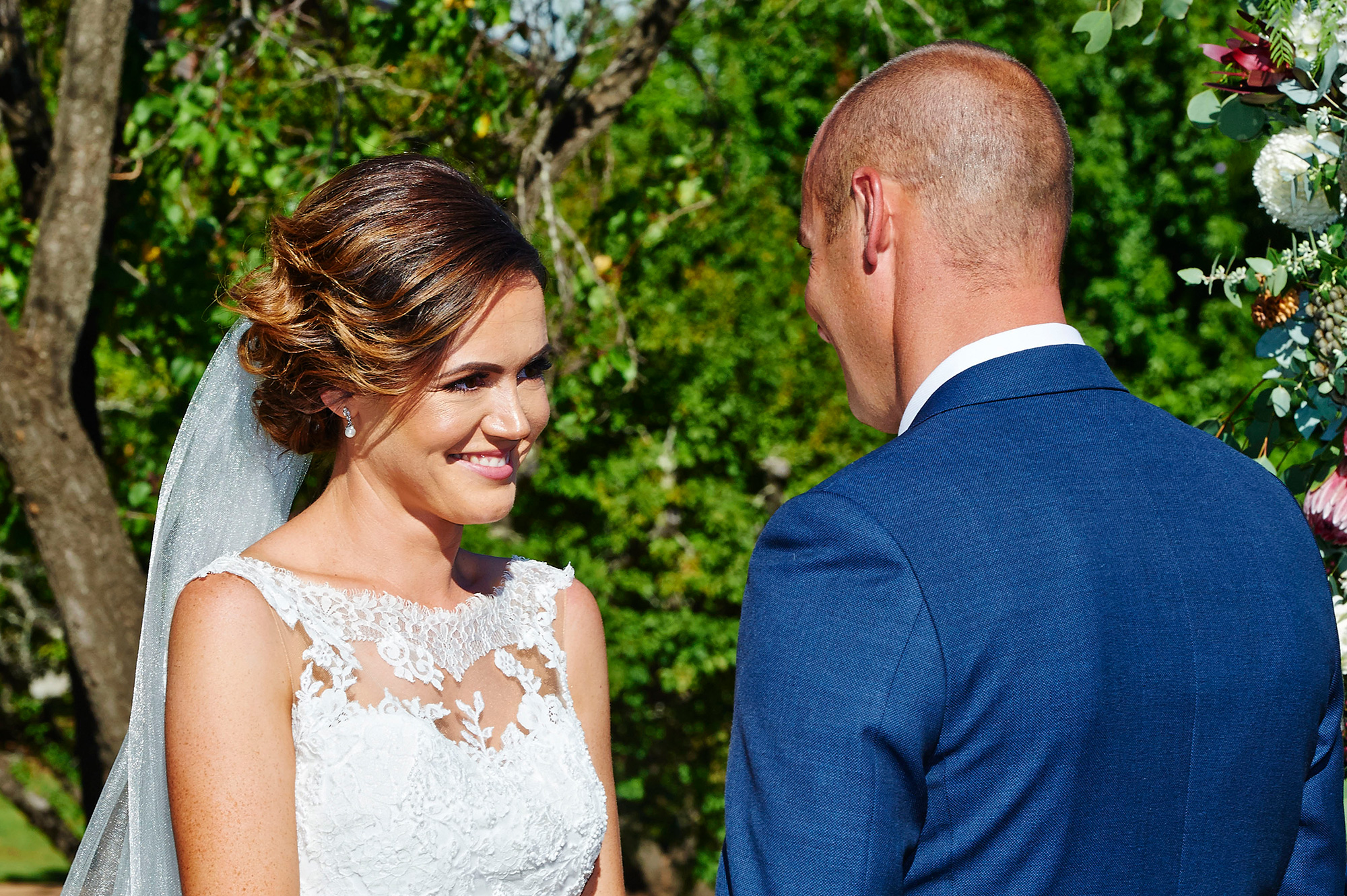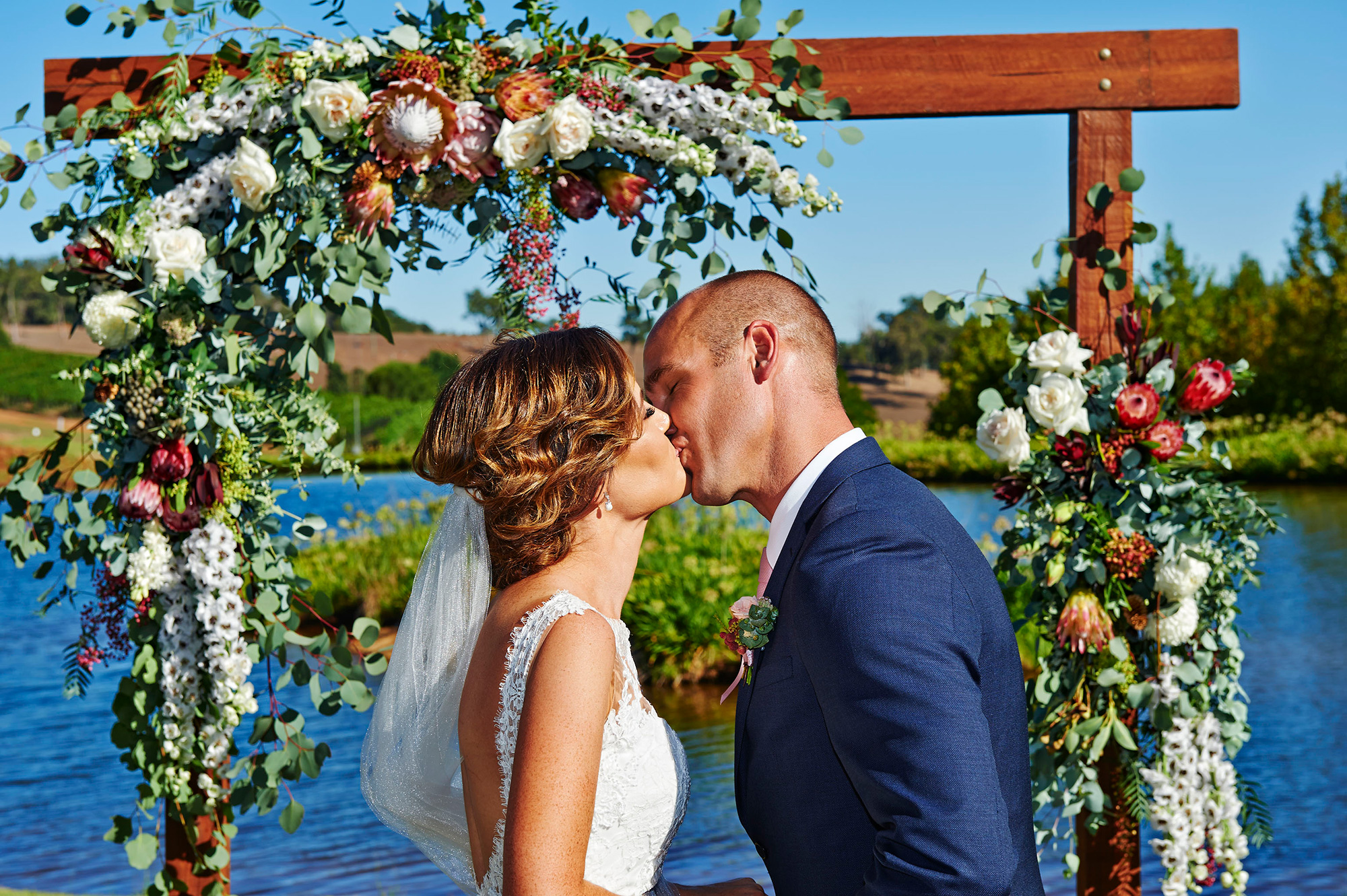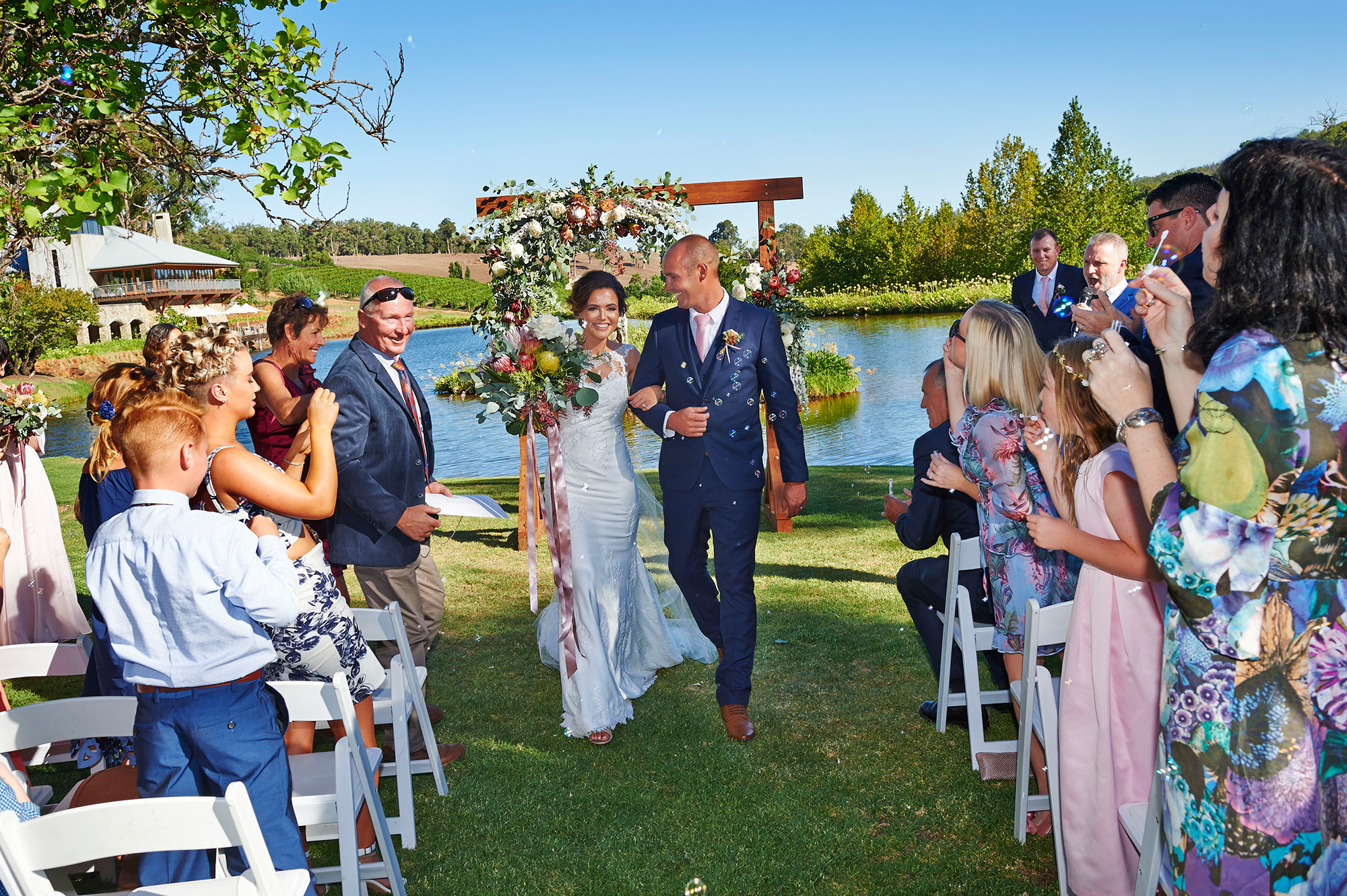 Adelaide encourages future brides to be not afraid of asking for help when planning their wedding. "The advice I would give is to let other people help, even if it's little errands like picking something up from the shops. It takes pressure of you, and your family and friends feel good for helping," she says.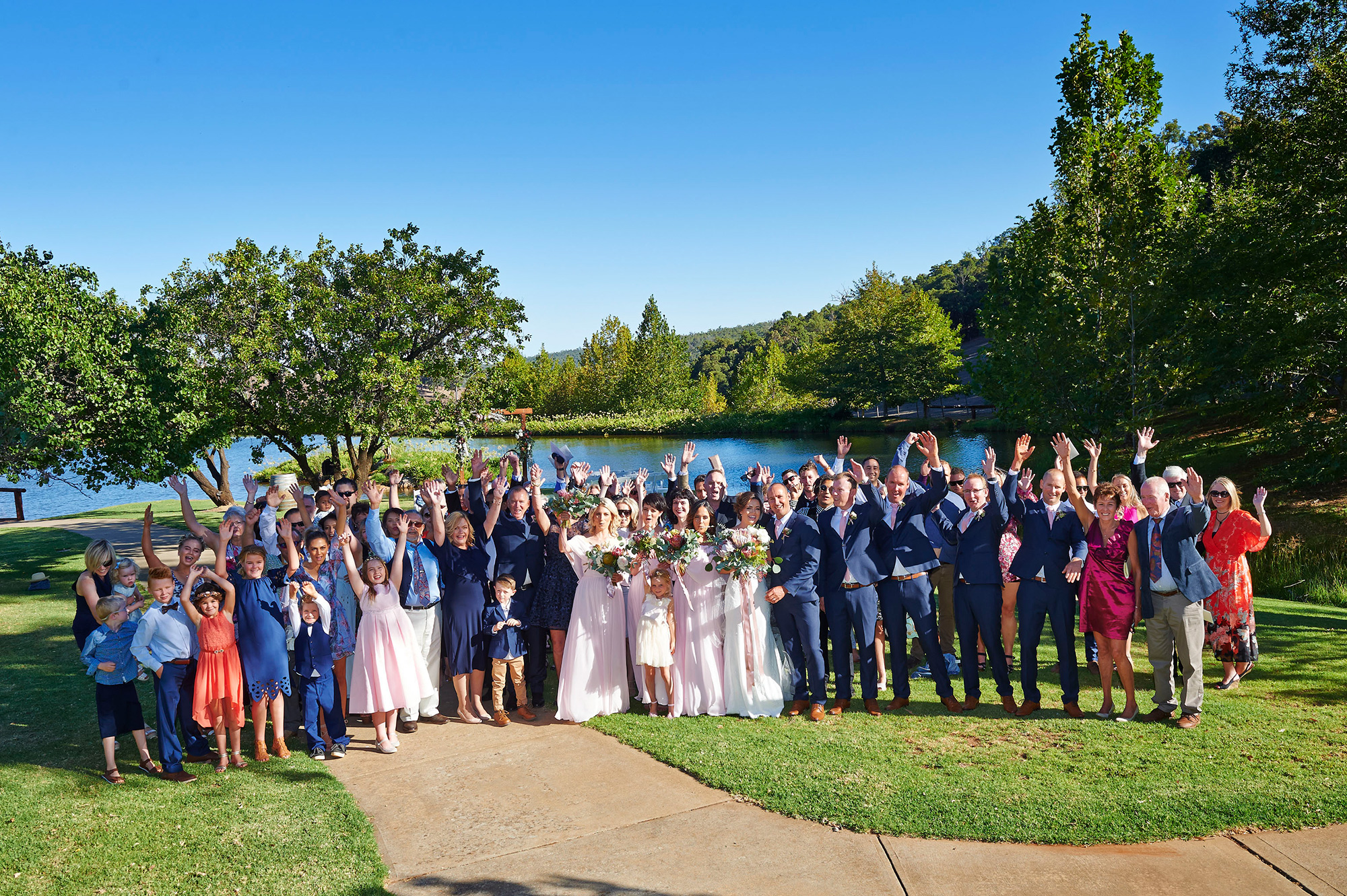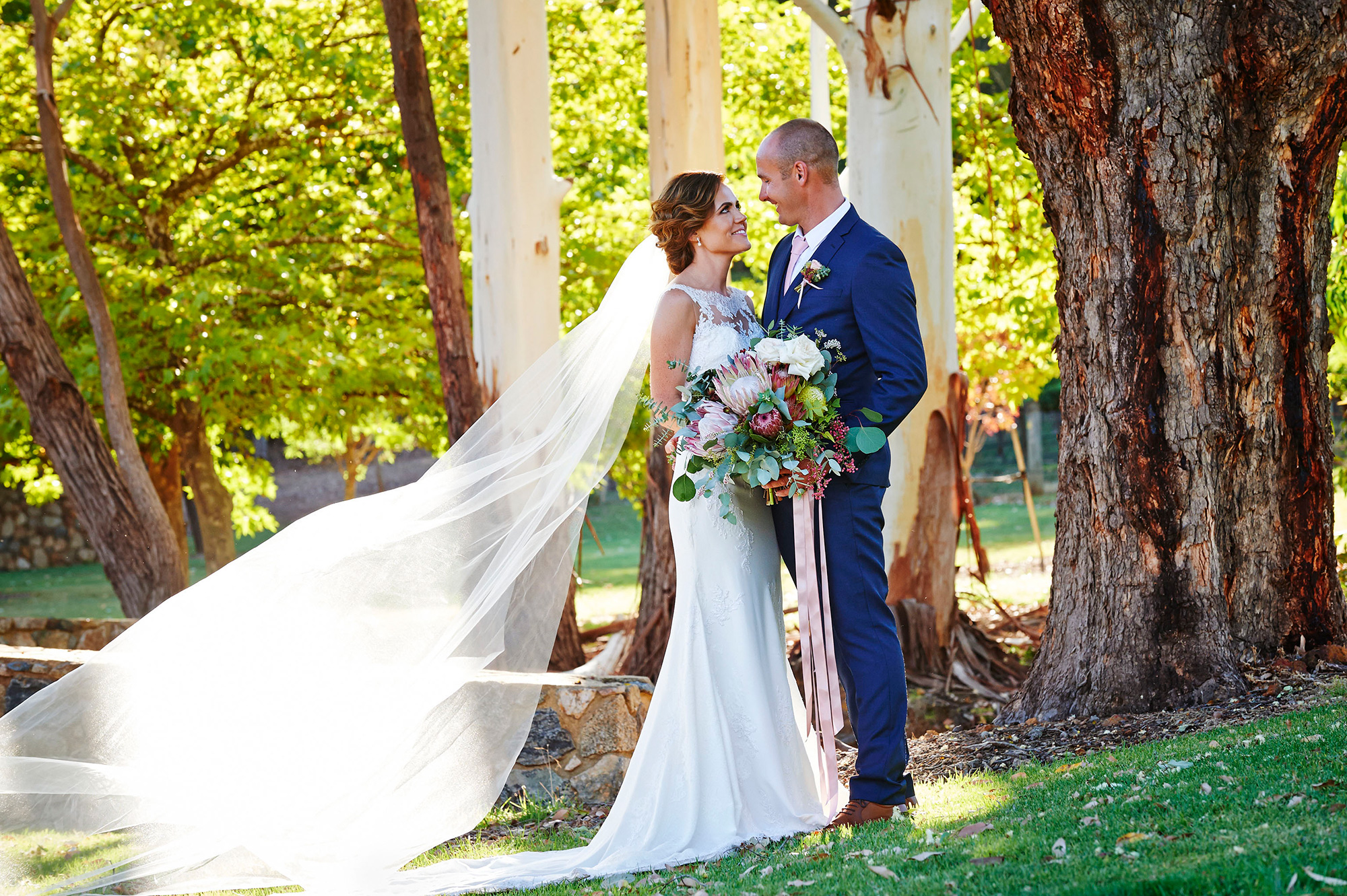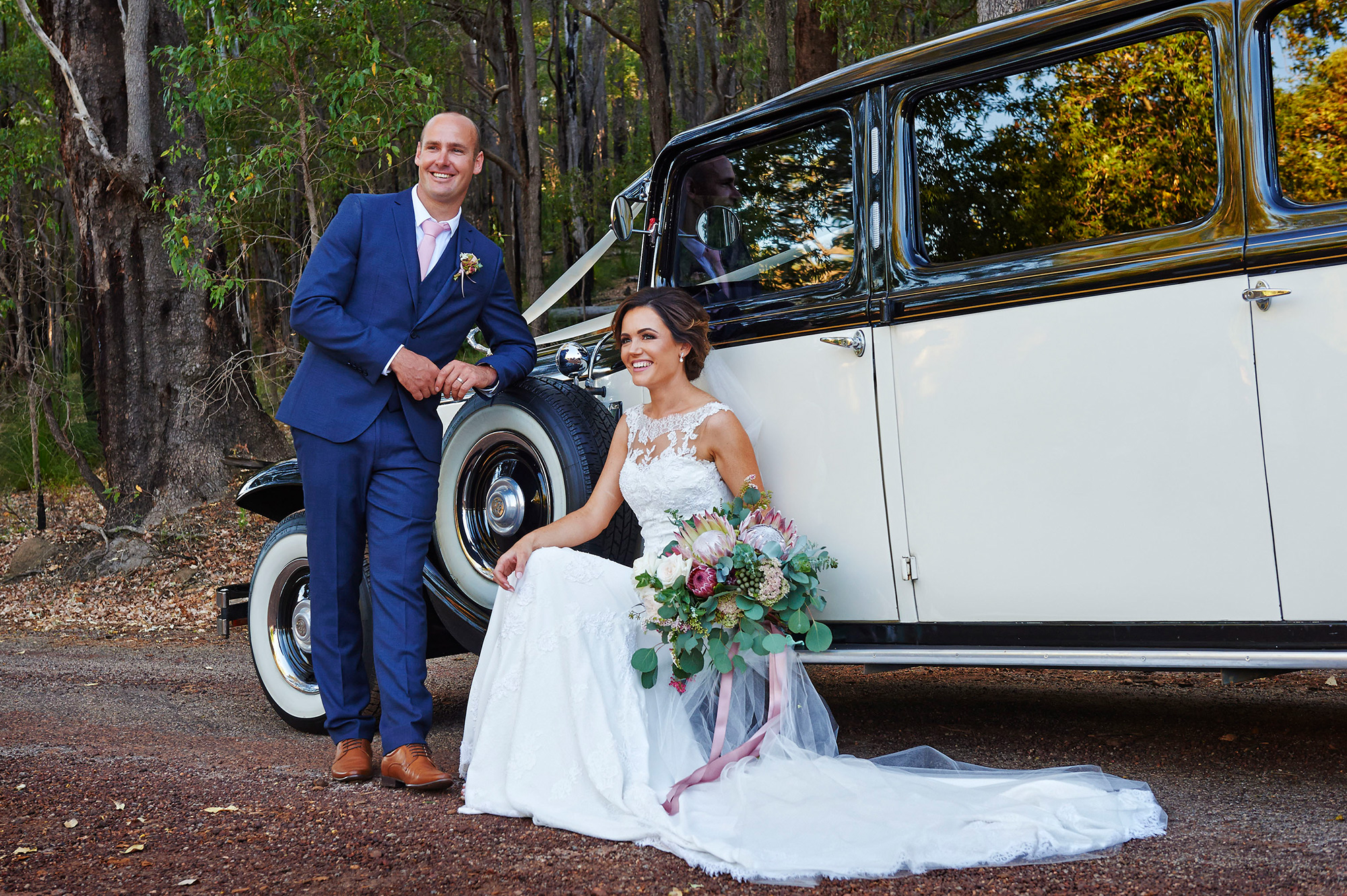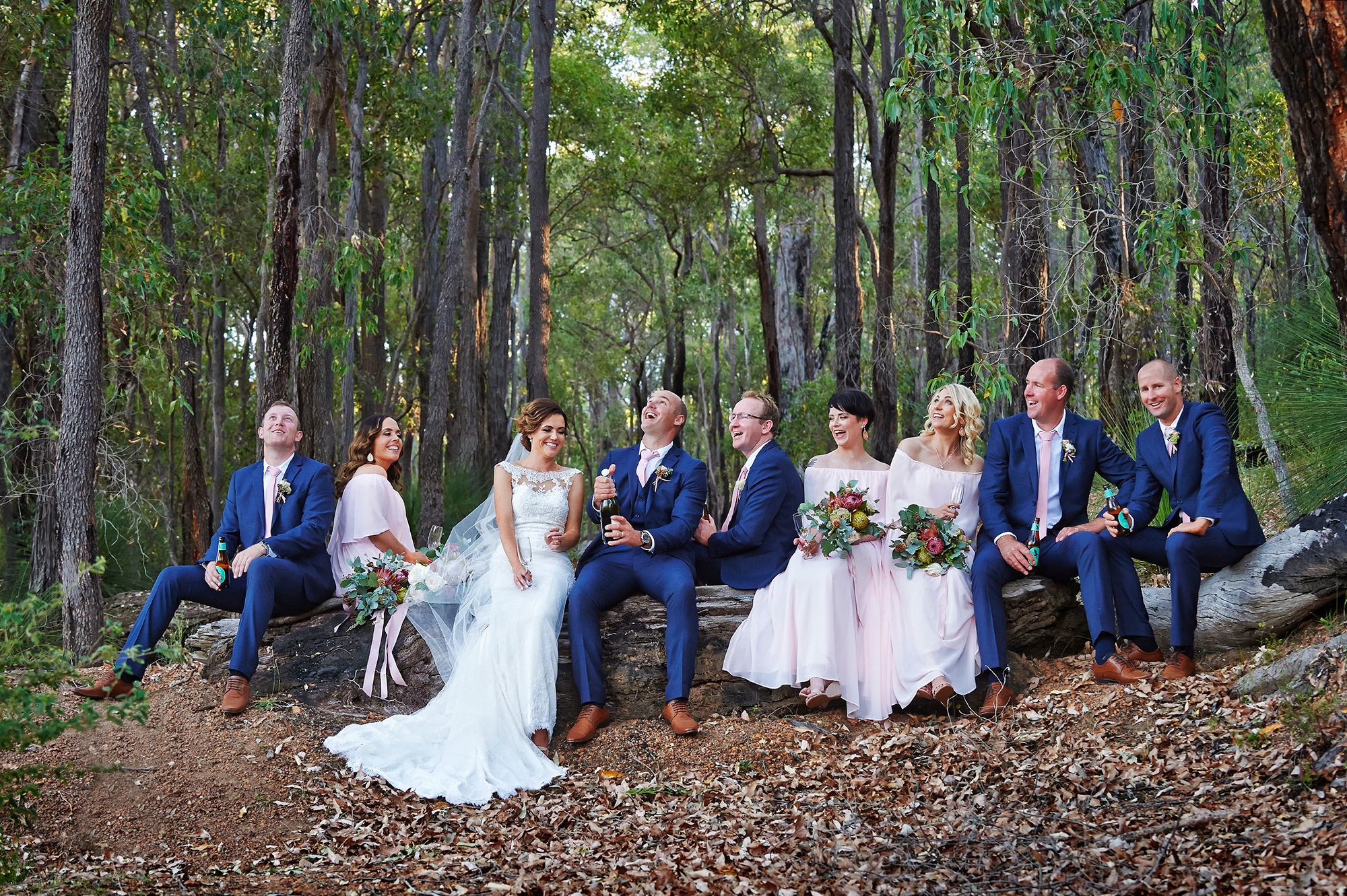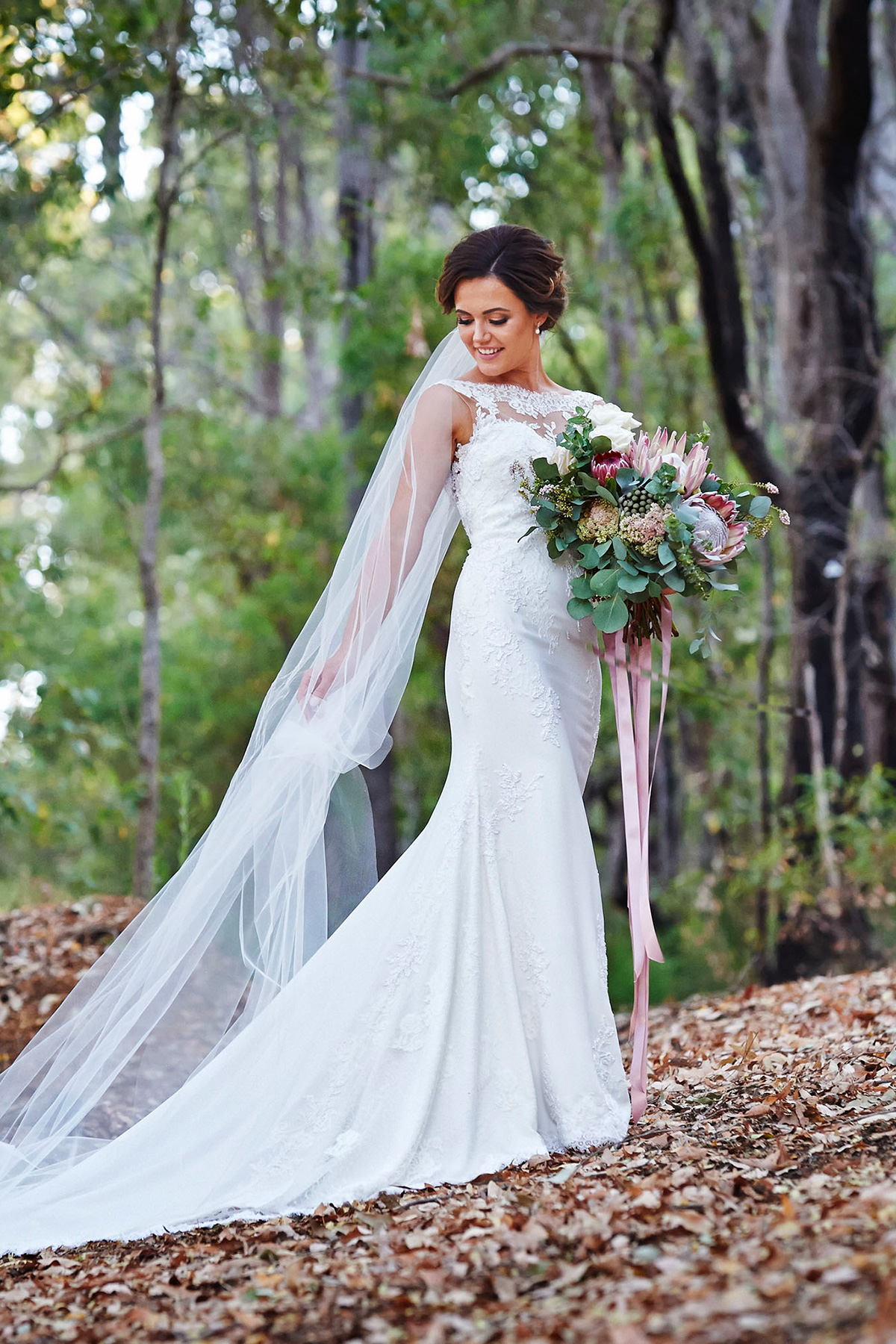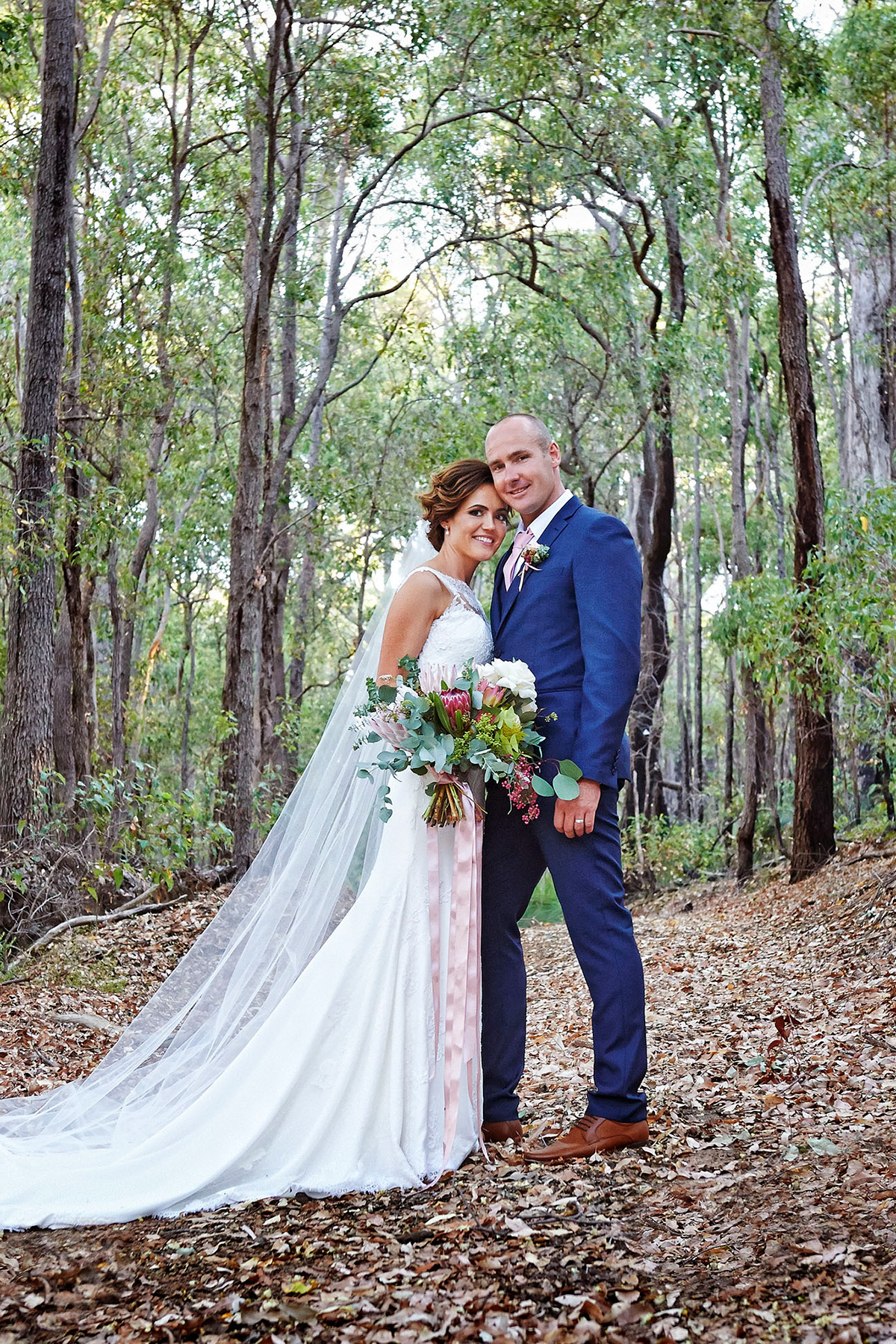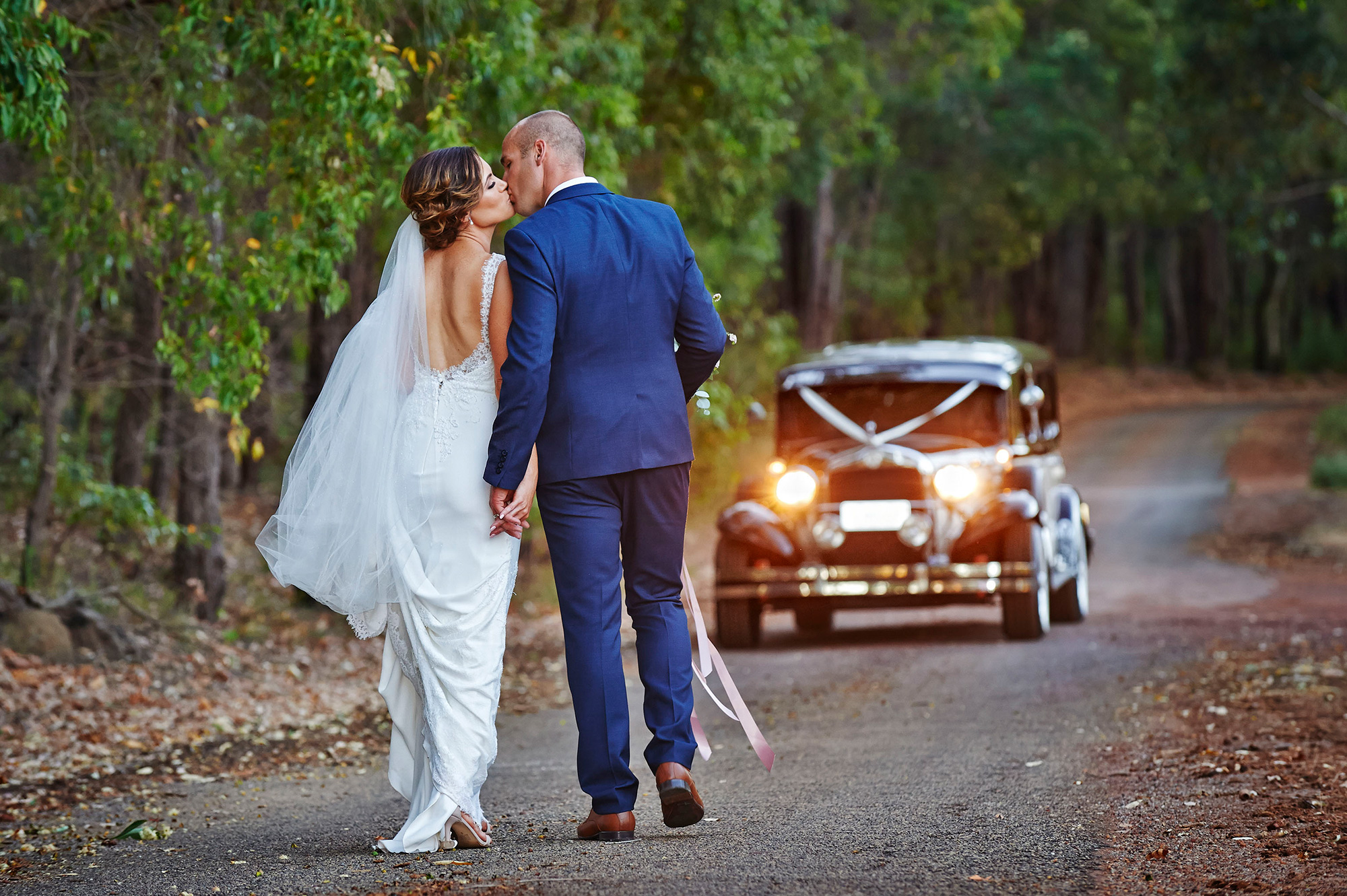 Belle Classic Limousines provided some classic wheels for the day, put to good use by Peter Edwards Photography.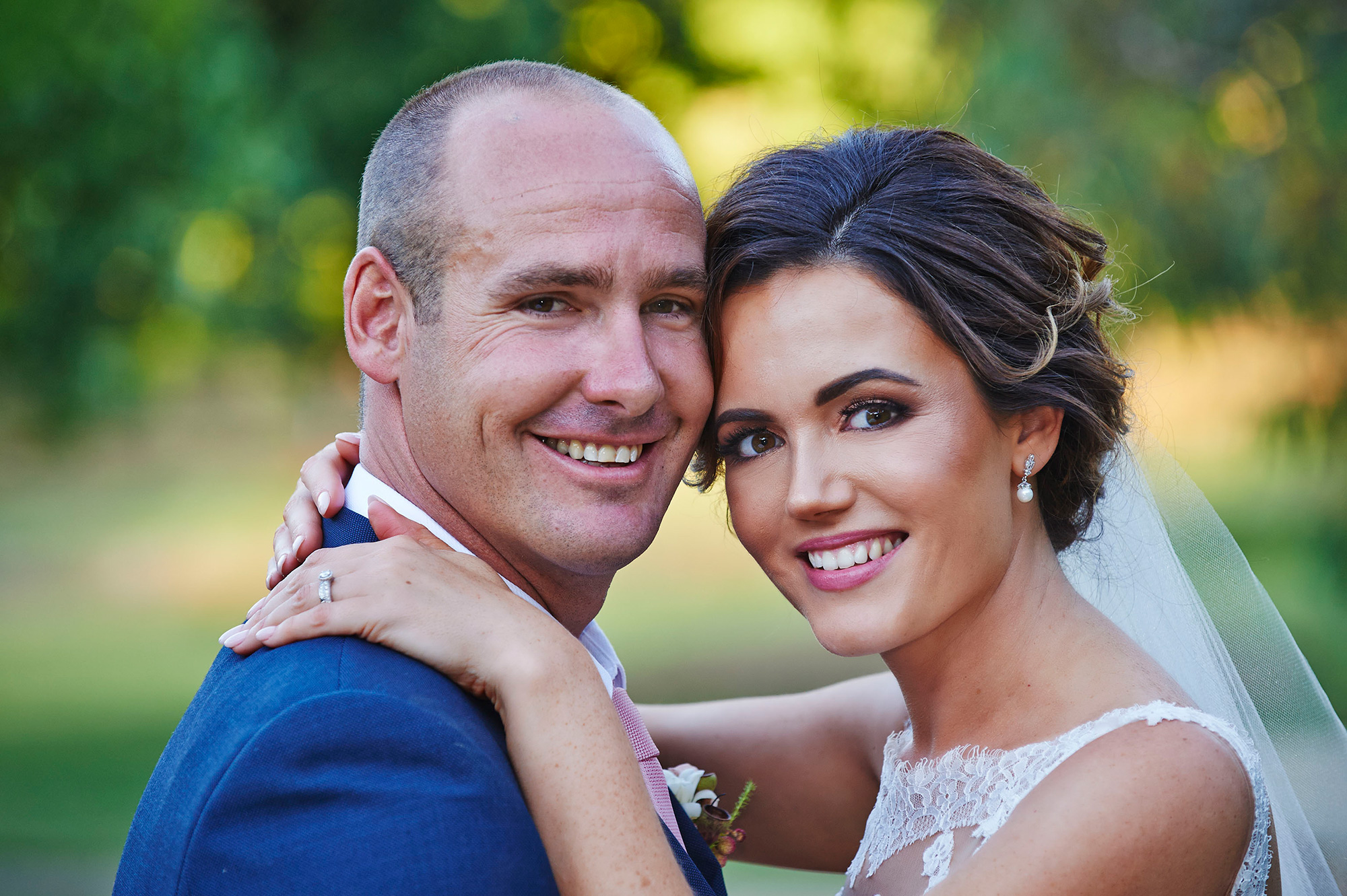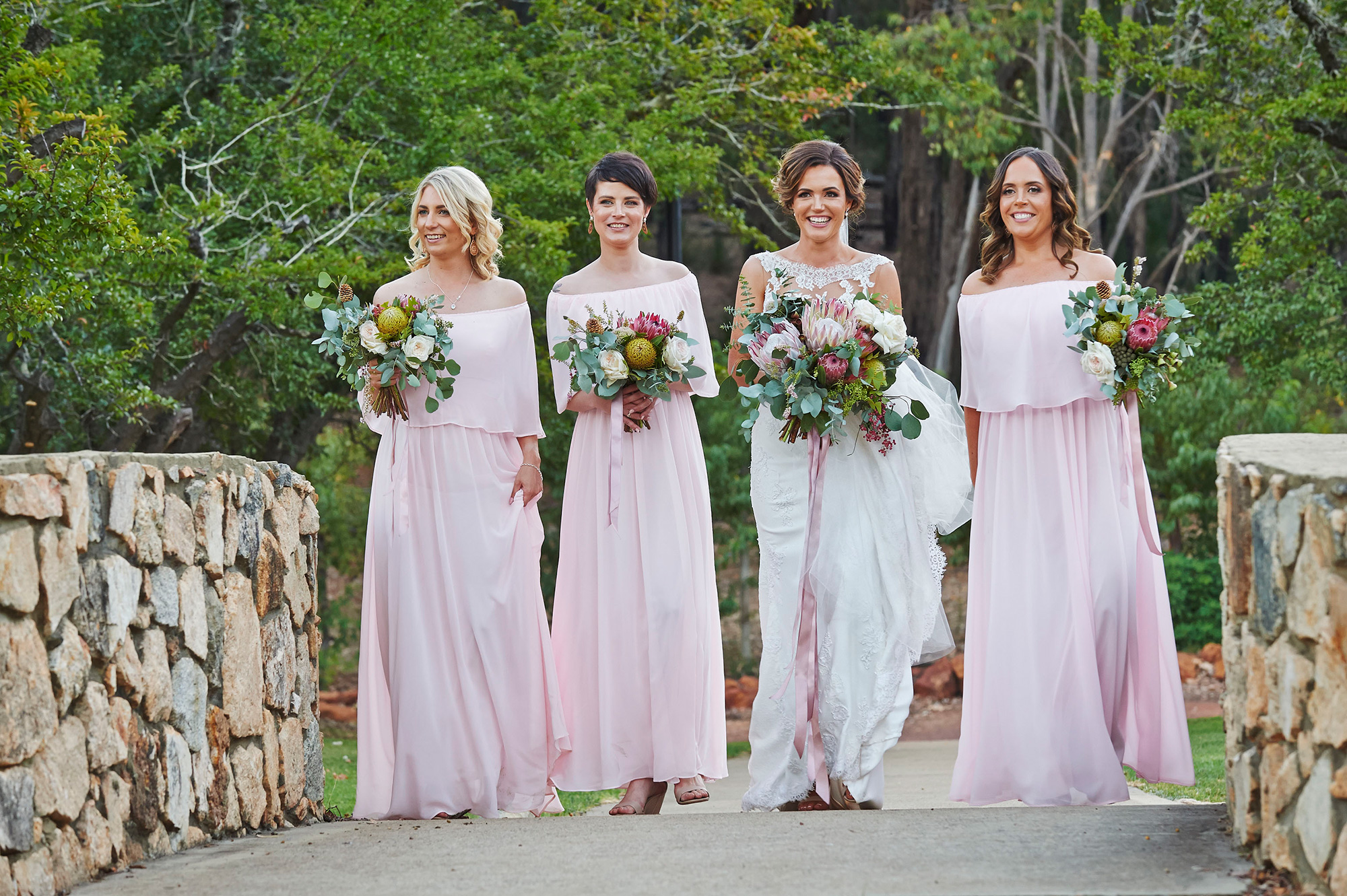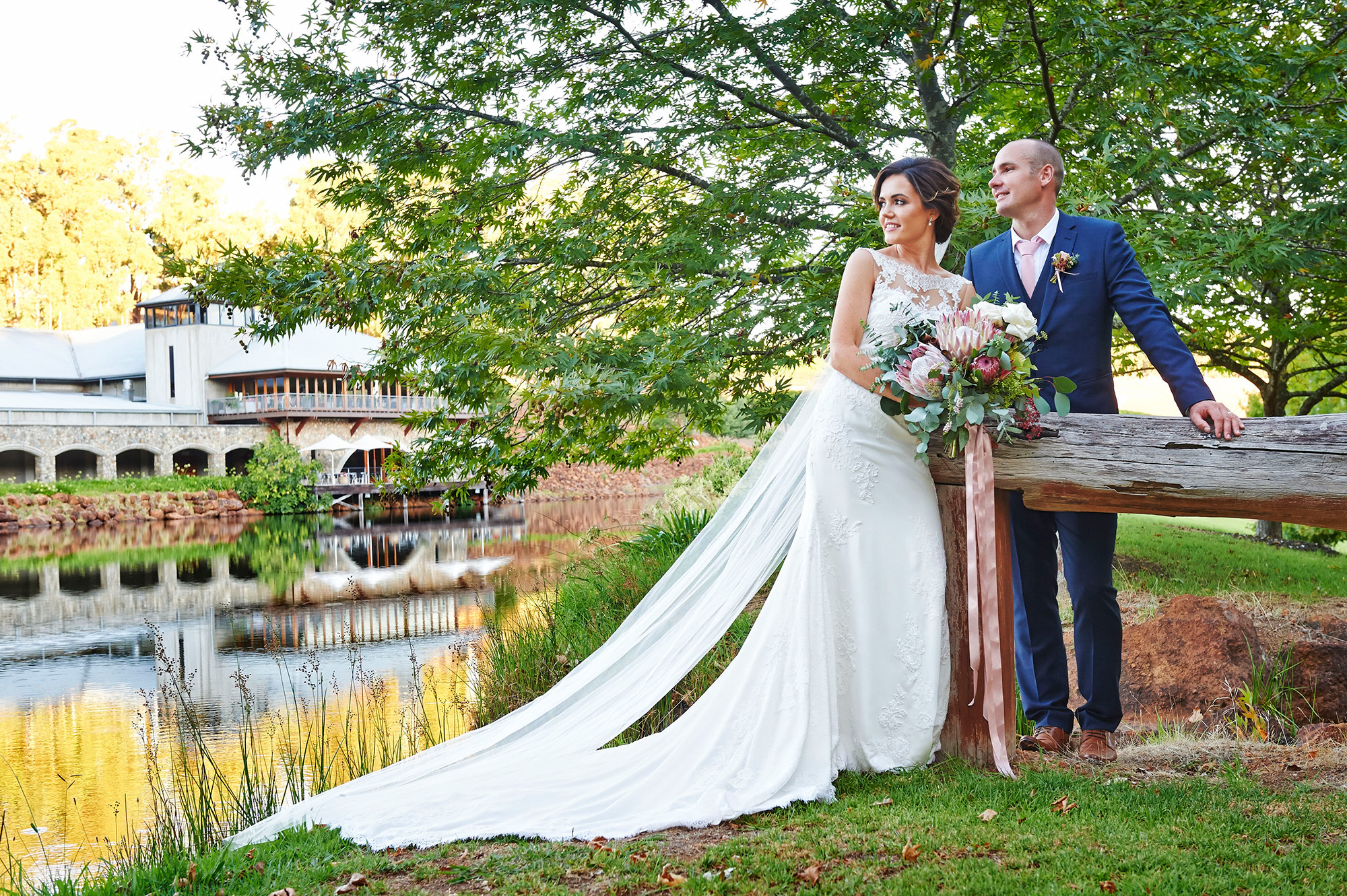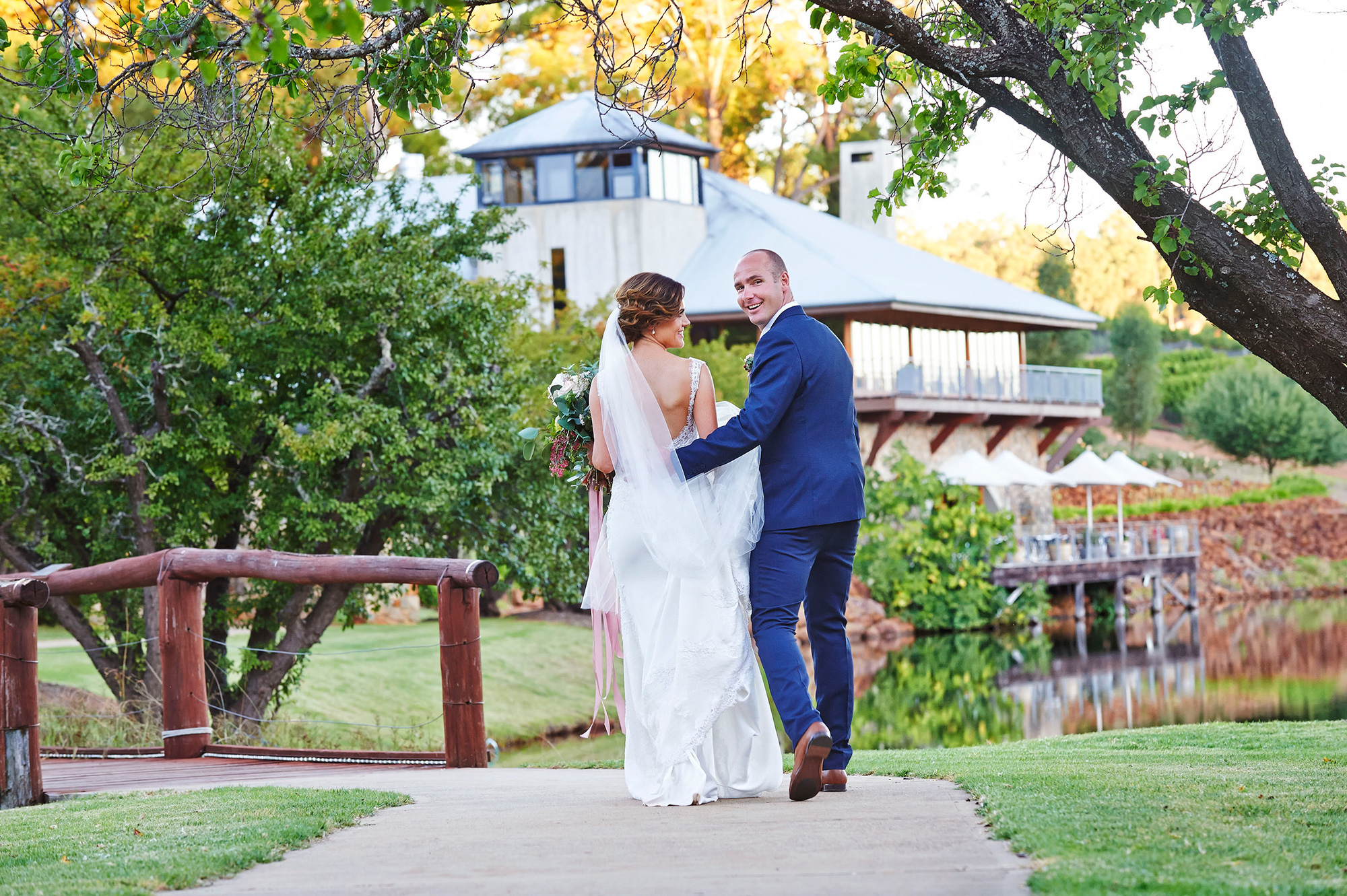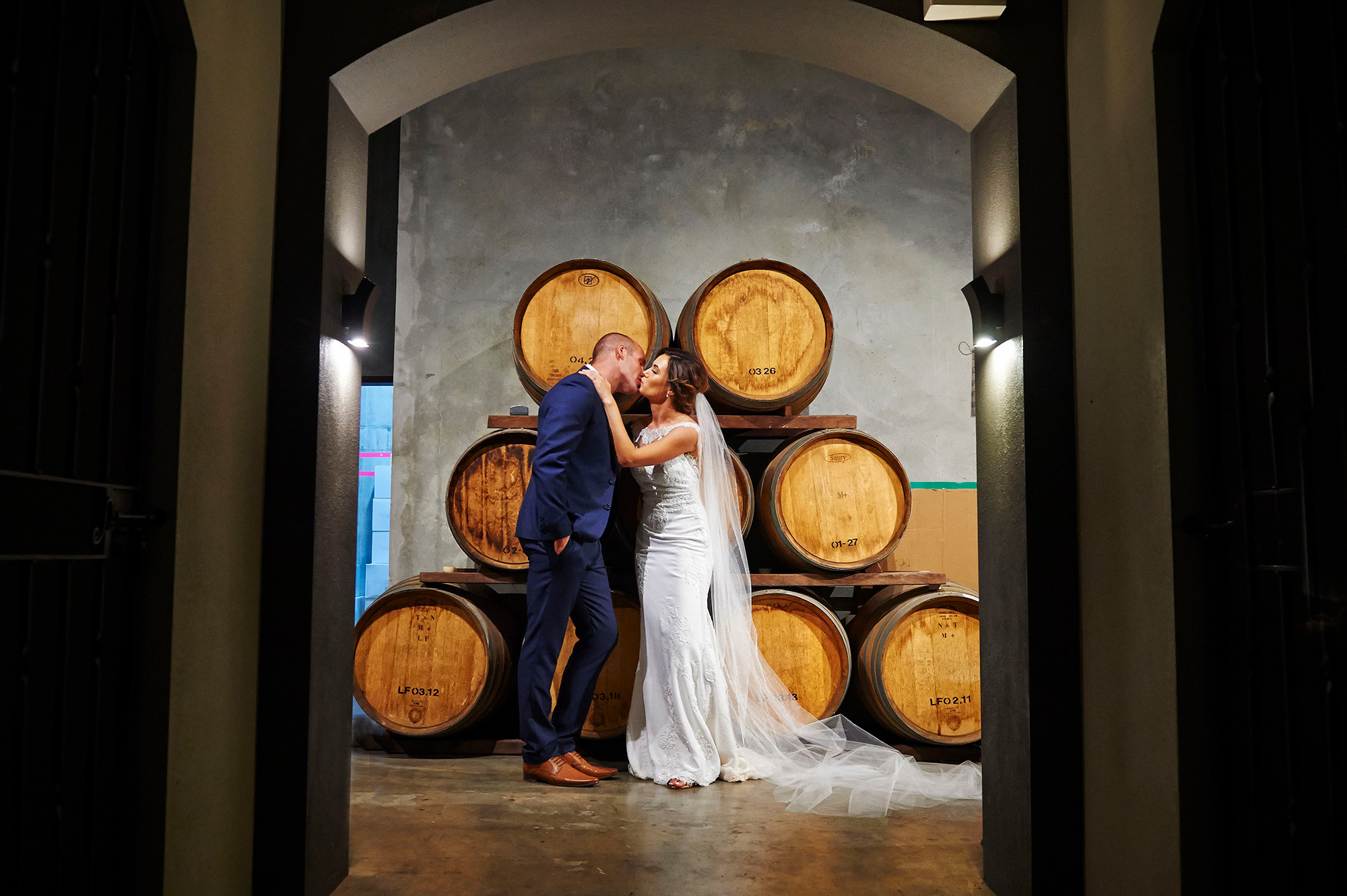 Groom Ben was dressed from head to toe by Roger David.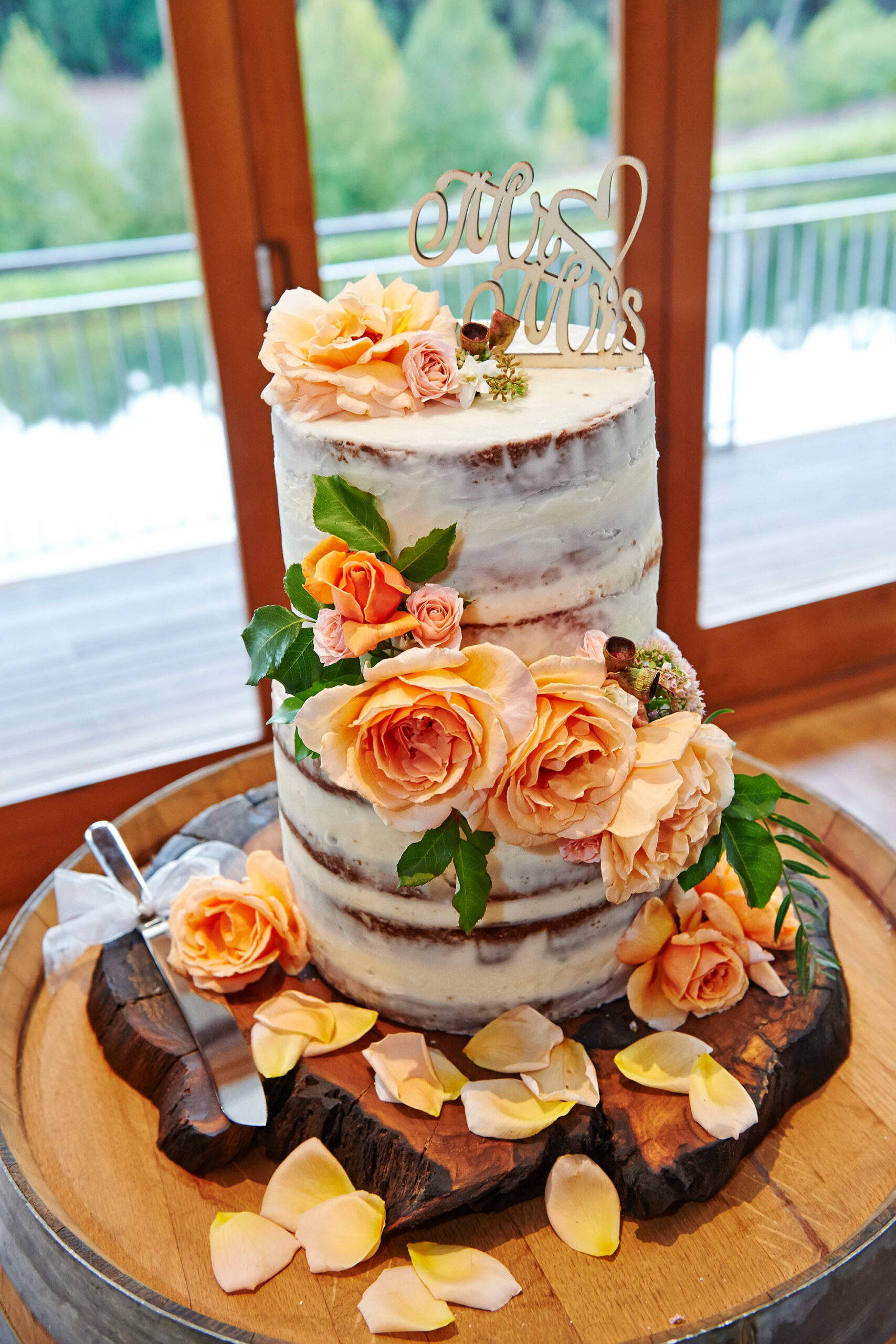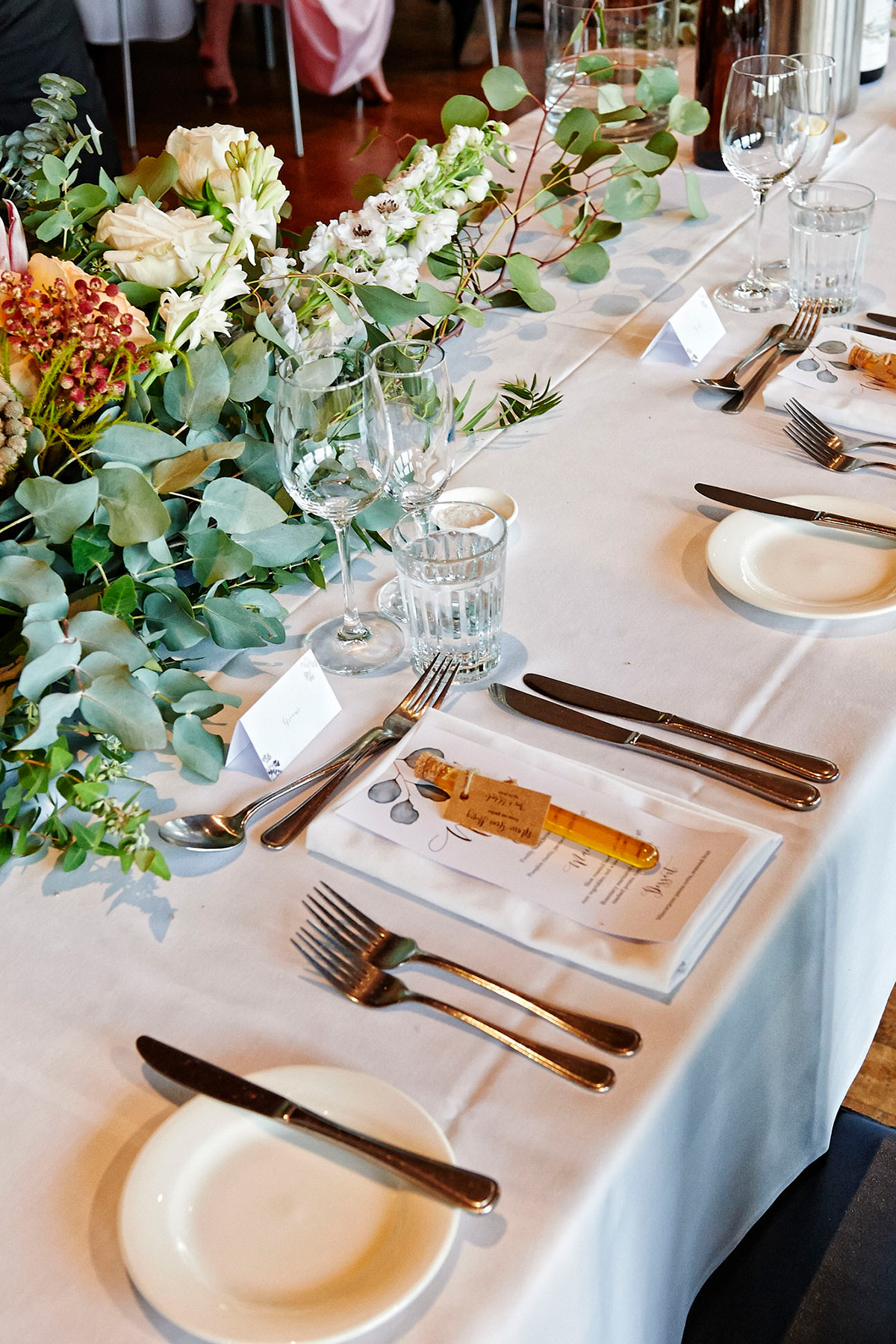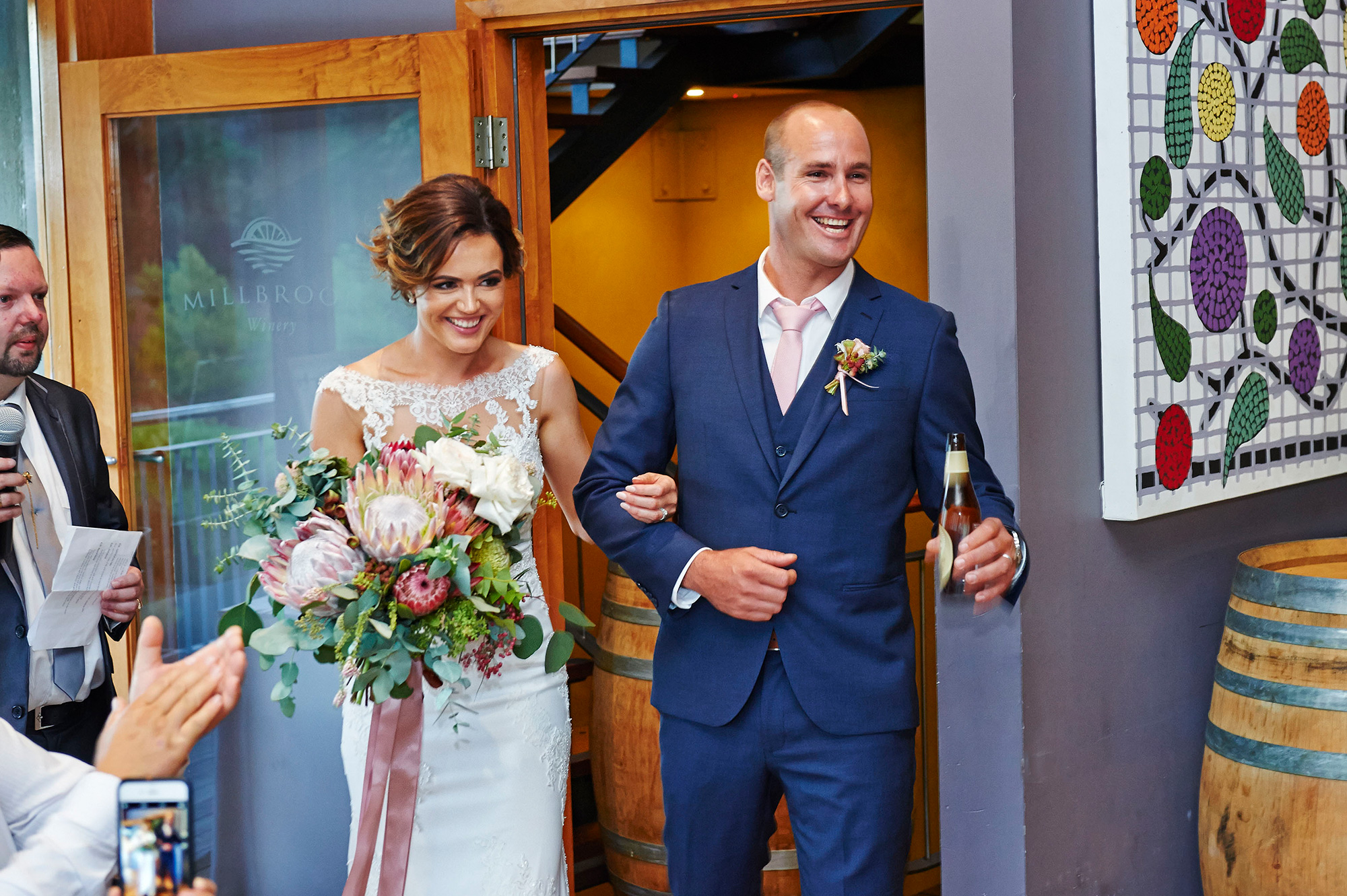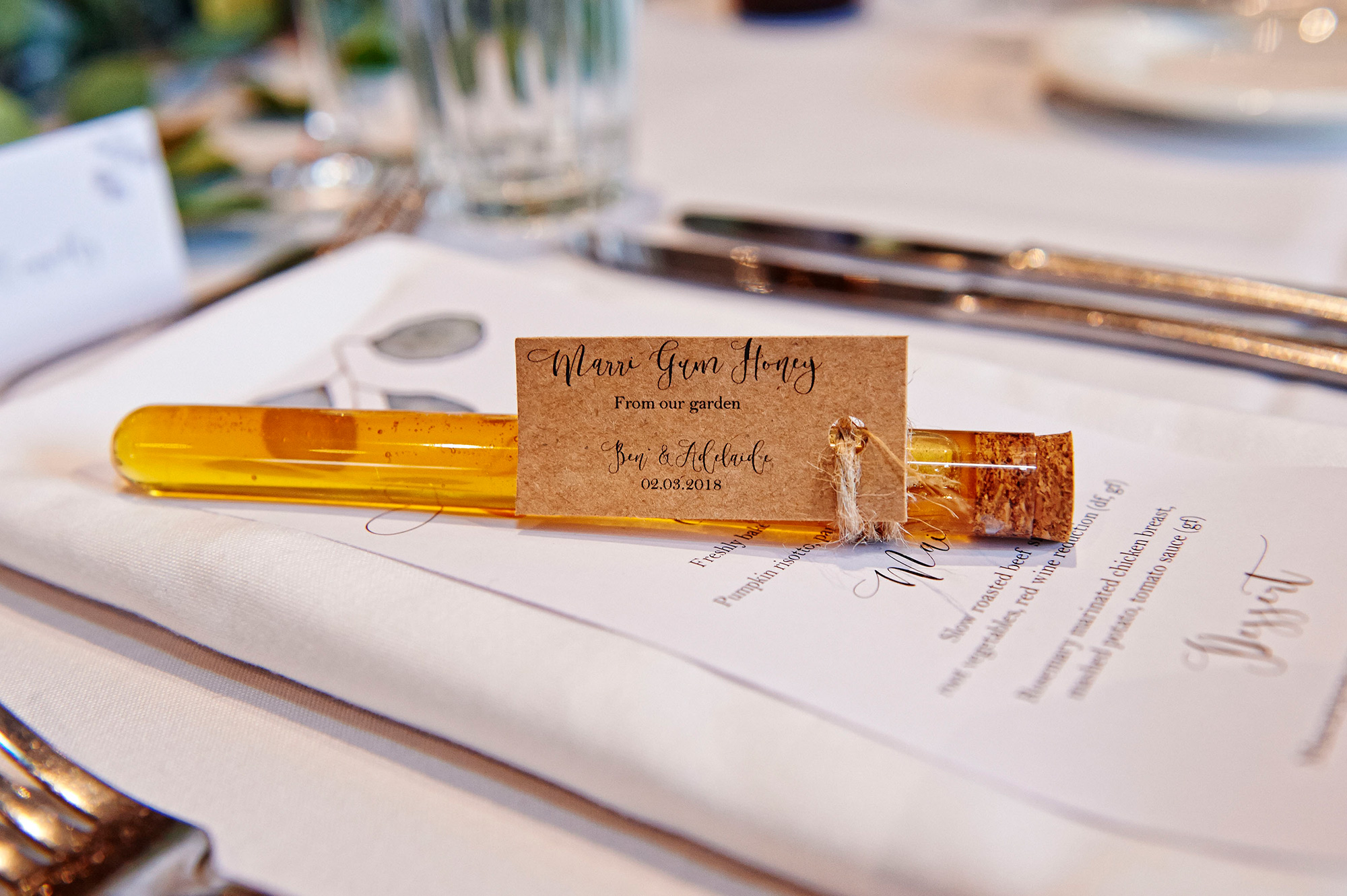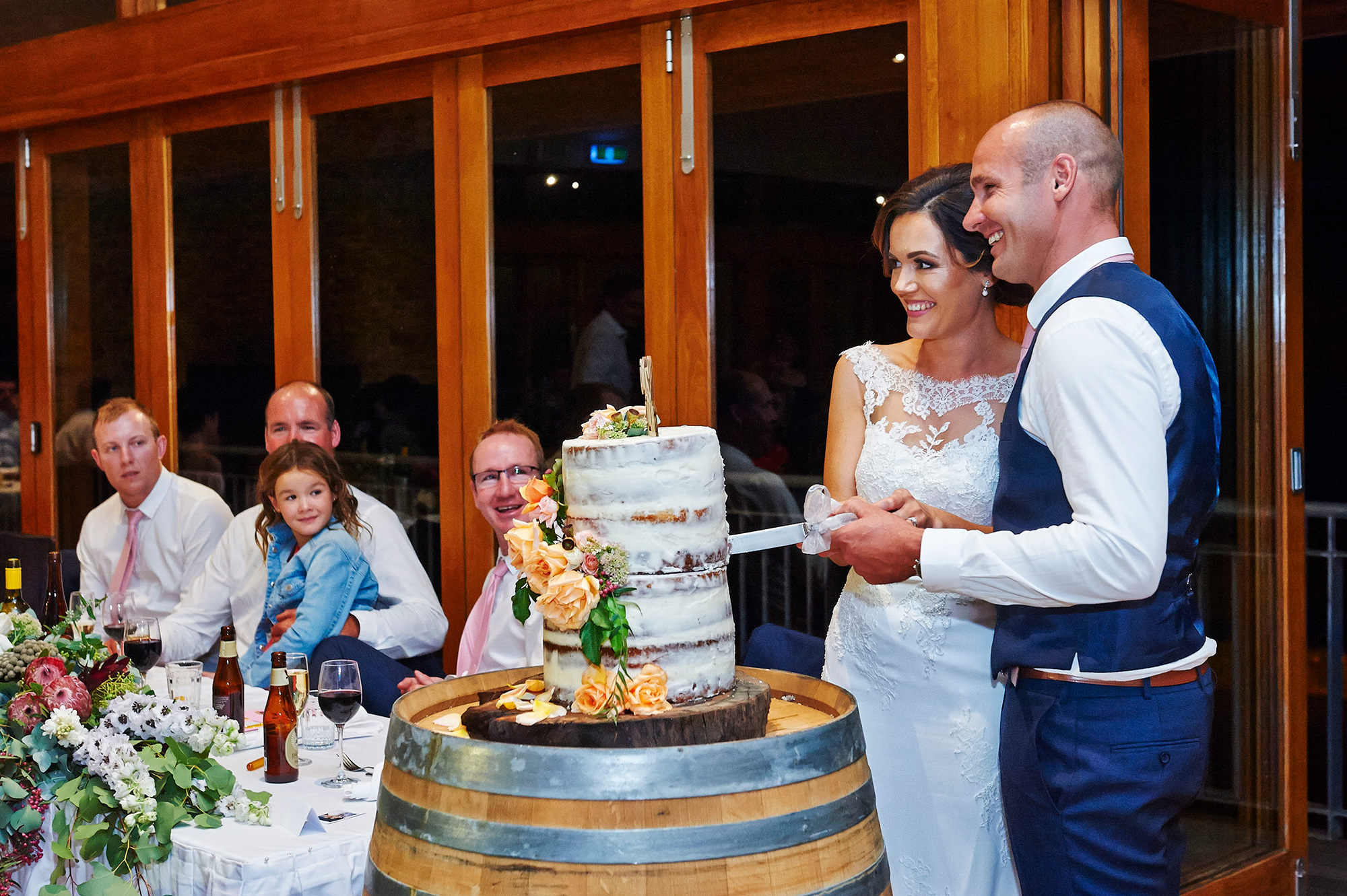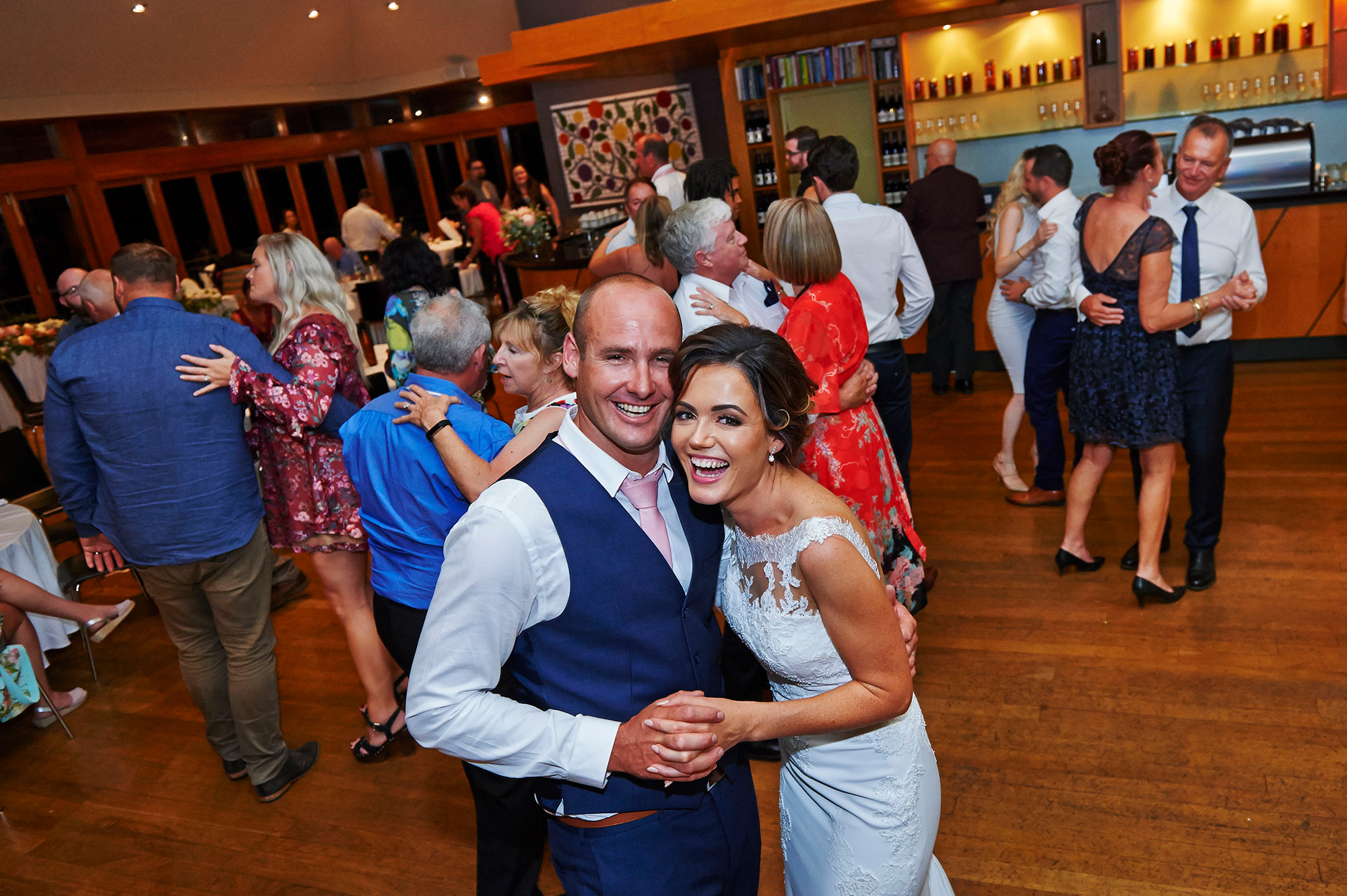 The couple praised folk duo Katie J White for "creating an amazing atmosphere at our wedding."