Photographer, Kim Maisch, has been sitting on this gem of a wedding for two years now and I was rapt to have discovered it. It's too beautiful not to share!
Tasmanians, Jessica Lawrence and Matthew Hidding, exchanged vows in February, 2011, on Jessica's parent's property, south of Hobart. "The property is five acres in a valley near Mt Wellington," explains Jess, "and mum is a passionate gardener so it was a beautiful setting. We didn't really consider any other venues, it was perfect!"
The splendid garden party wedding with vintage flair was for 120 friends and family who gathered for the outdoor ceremony, making themselves comfortable on bales of hay, brightly decorated with scatter cushions.
Celebrant, Lyn Hemmings, officiated the nuptials and Jessica walked down the grassy aisle accompanied by her dad – and to lovely string music played by members of the Derwent Symphony Orchestra.
The flowers for the day were supplied by family and friends straight from their gardens and, with some help from his foodie friends, Matt, a chef, catered a finger-food menu. "Not such a great idea," admits Jess, "there was so much else going on that day, but it was delicious!"
Jess's vintage wedding gown was a family heirloom, belonging to her great grandmother who was married in it in 1920 – in Cairo, in a huge military wedding, no less. Jess tells, "My grandmother dug the gown out of a drawer at her house, I saw it and loved it instantly. It was exactly what I wanted."
When asked what these lovebirds, well, love, about each other, Jess replies, "It's hard to put into words… we just do."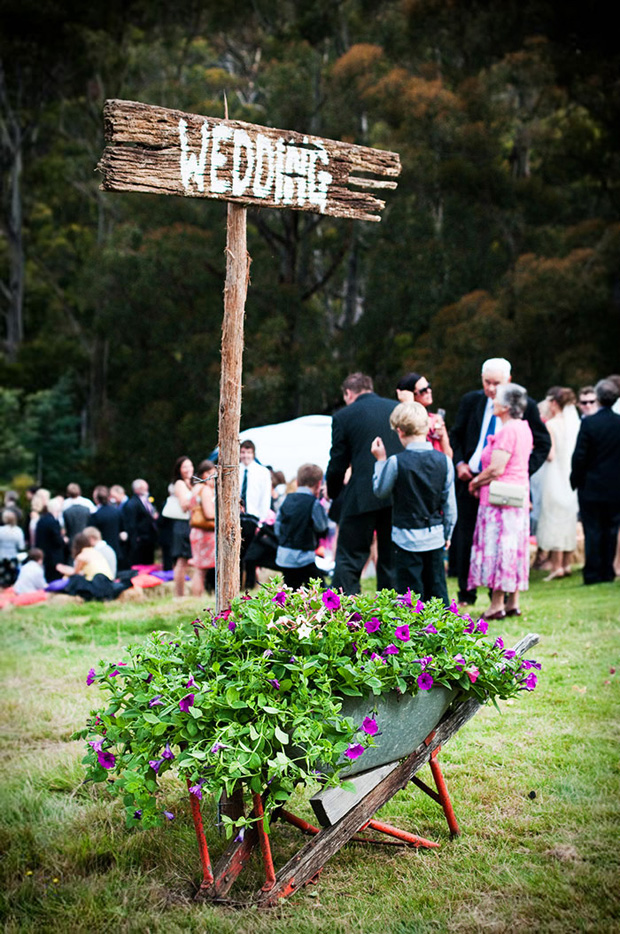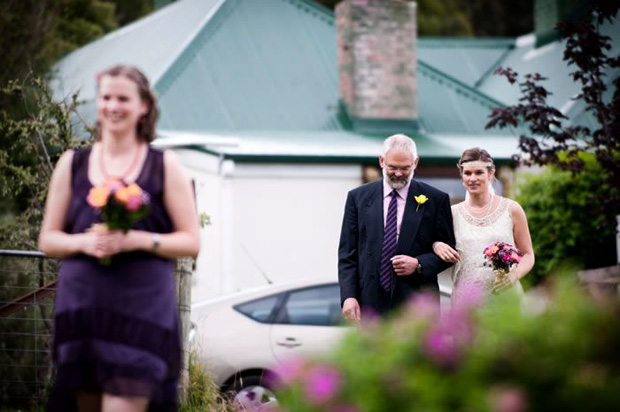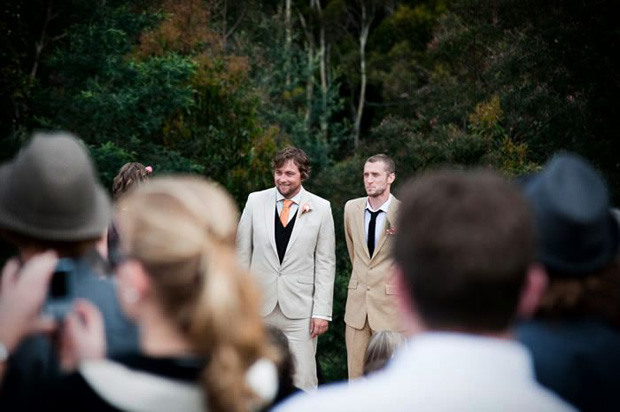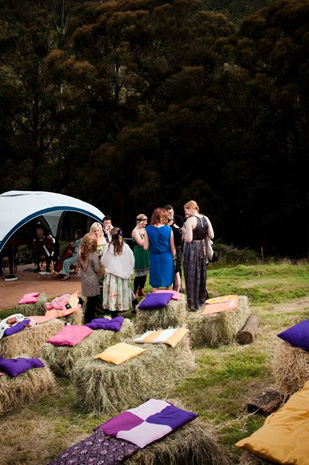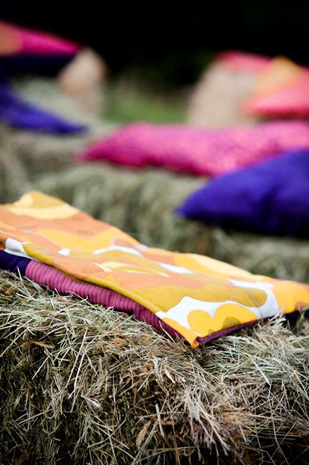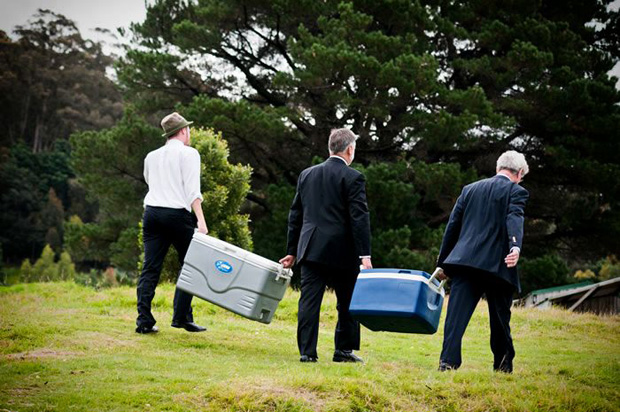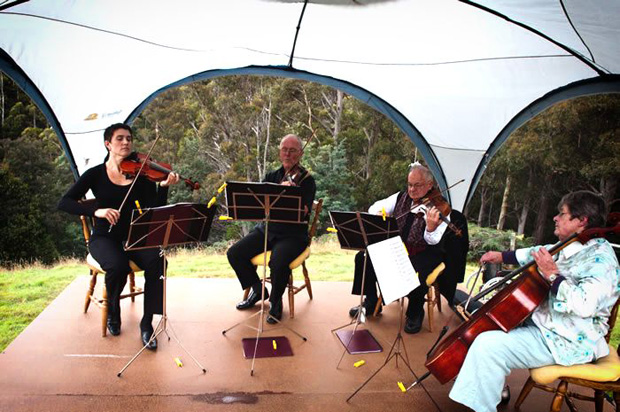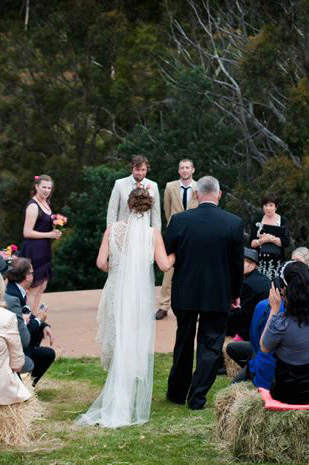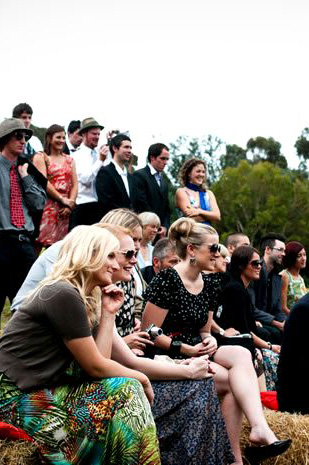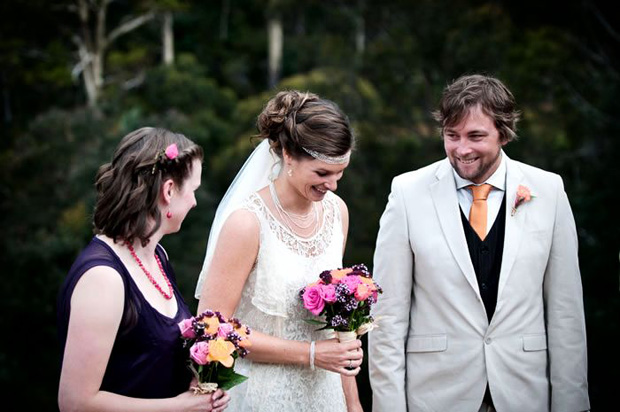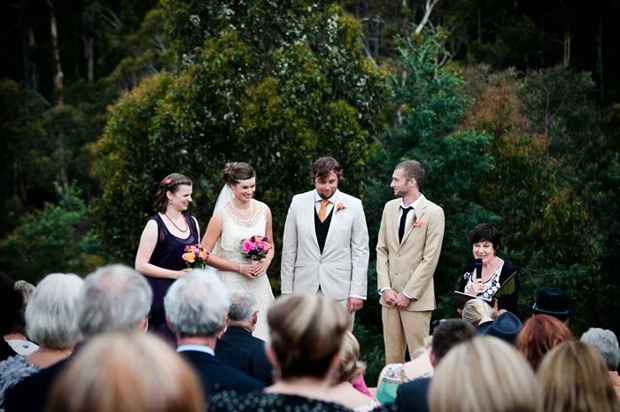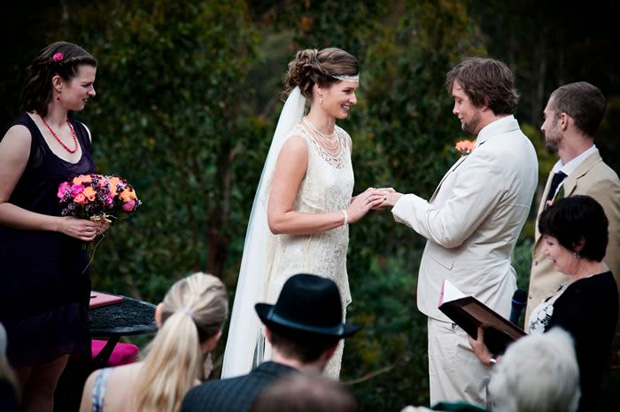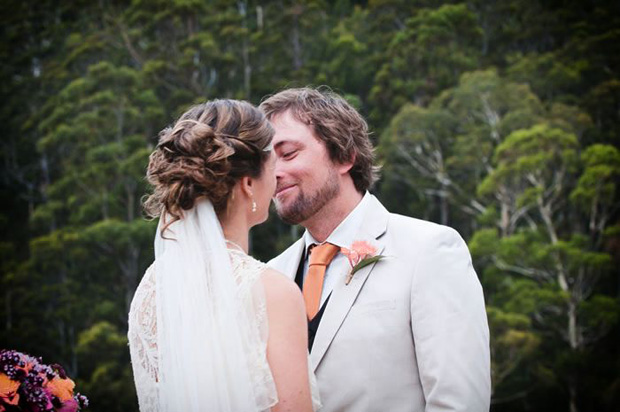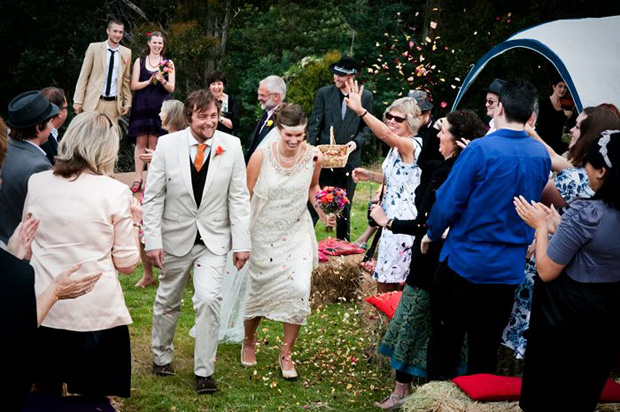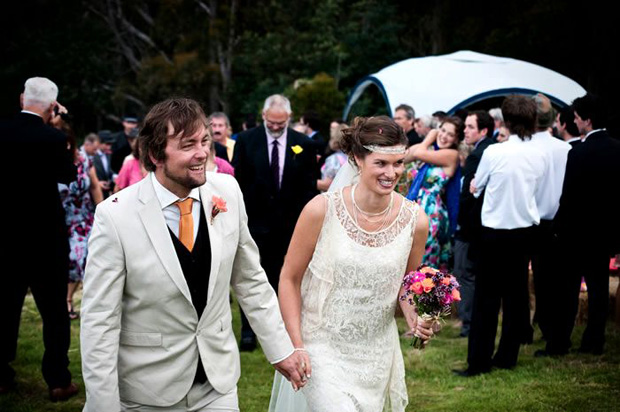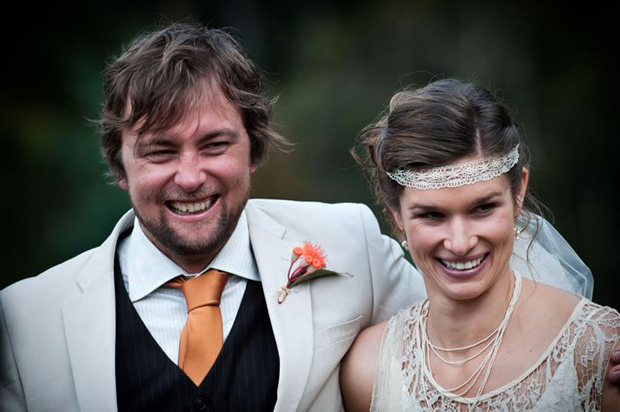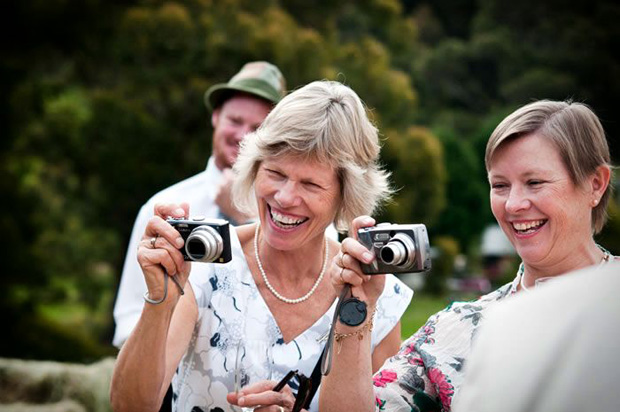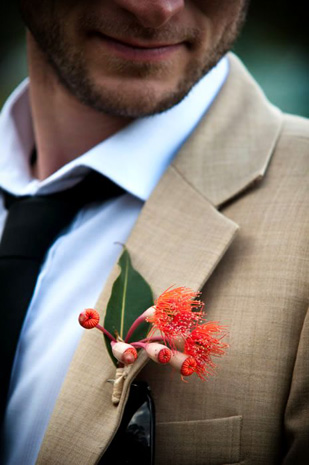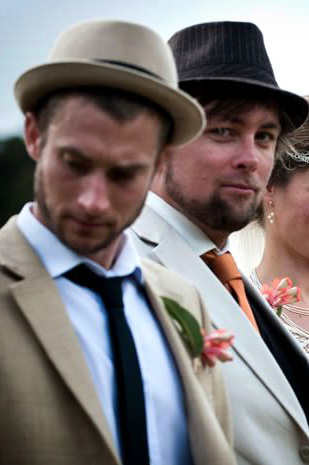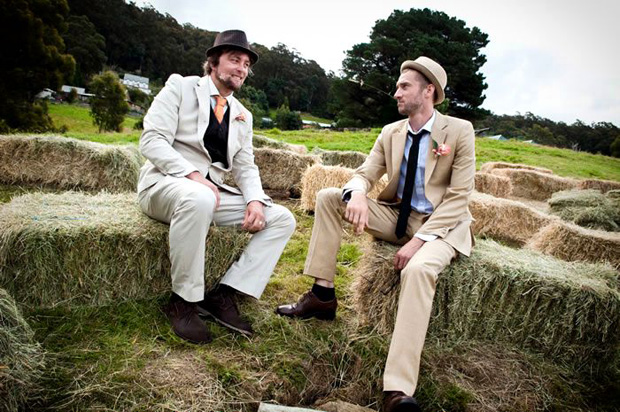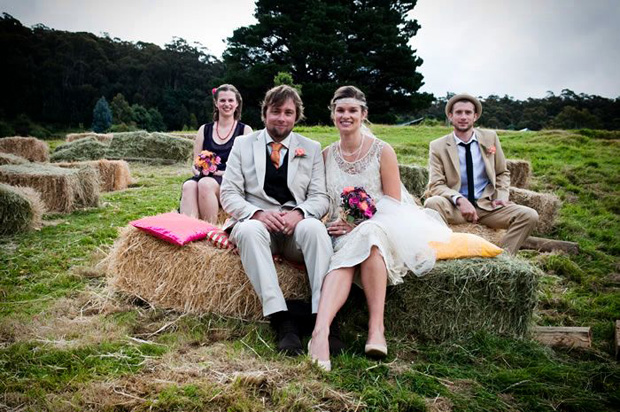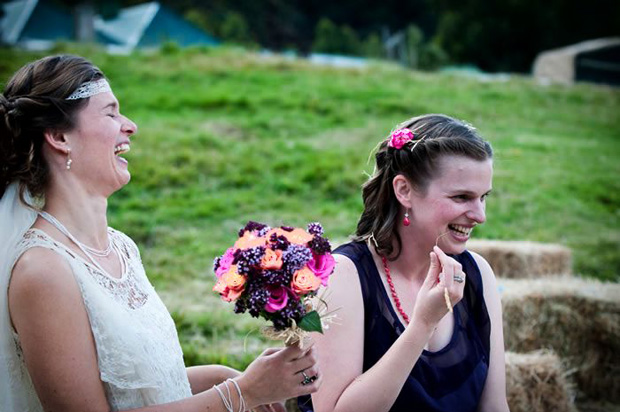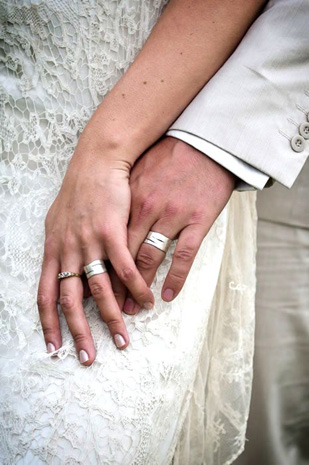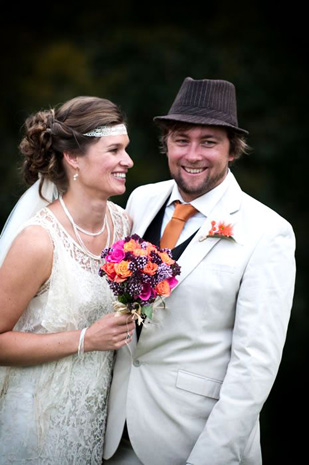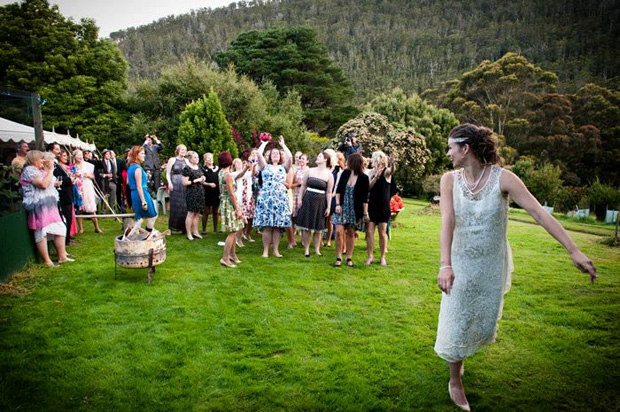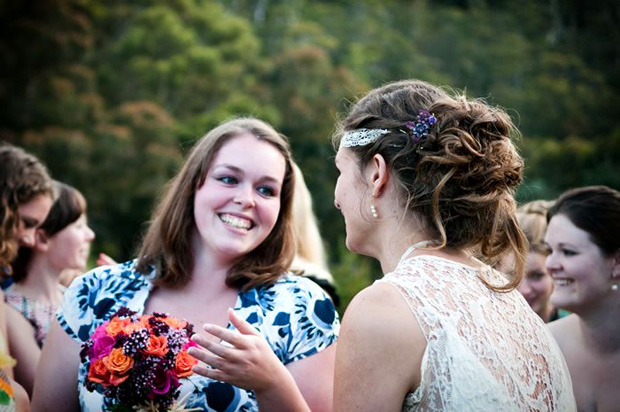 Married for over two years now, Jess's advice for other couples is, "Have fun together, keep learning and working on it, and respect and be kind to each other."
Photos courtesy of Kim Maisch Photography.