"As I walked down the aisle, my eyes did not leave Frank. As I got closer, he had tears running down his face and the look in his eye is something I will cherish forever."
For Canberra couple Nathalie Garrido, 28, and Frank Ciampa, 30, timing was everything.
They were introduced at ages 16 and 18 respectively by Frank's aunt who used to tell Nathalie, "I have a nice nephew for you," and to Frank she would say, "I know a nice girl at work who would be perfect for you."
Although Nathalie had a secret crush on Frank perhaps she was wise beyond her years, for their 'forever' didn't begin until they were old enough for it to count.
She tells: "As the years went on he met someone else, as did I. We would run into each other every now and then, say our hellos and go our separate ways – little did he know every time I saw him my heart skipped a beat.
"About five years after I finished working at the café we ran into each other at a nightclub – he was single and so was I. We got talking for over an hour, swapped numbers and then he gave me a sneaky kiss. From that night on we have never looked back."
On a sunny 18-degree day on the last Saturday in autumn, this loved-up pair exchanged vows before 160 family and friends in a romantic – and oddly intimate – European wedding styled beautifully in bright coral.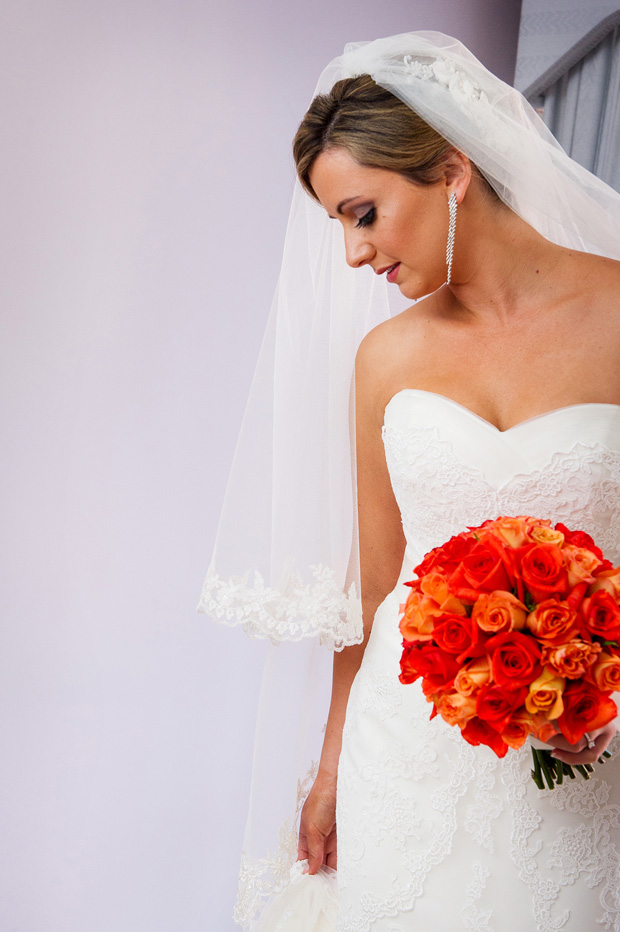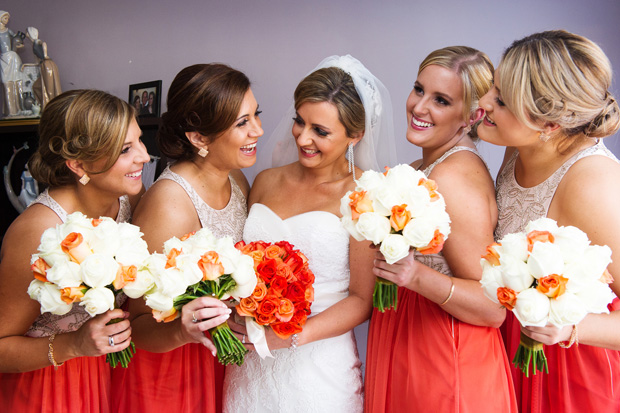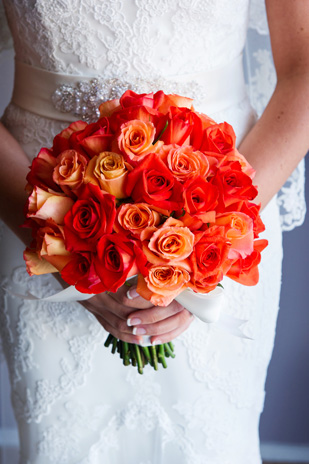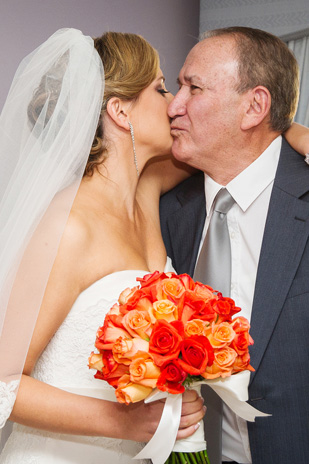 Of florist Poetry in Flowers, Nathalie says, "With the vague description of 'different shades of coral roses, not too open and not too closed and no greenery' they managed to create exactly what I pictured my bouquet to be like. I was over the moon with them!"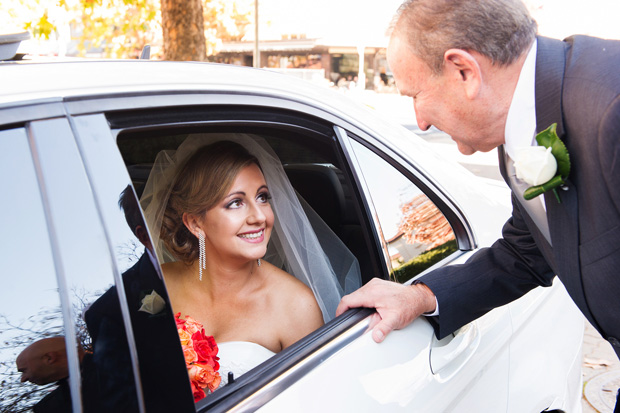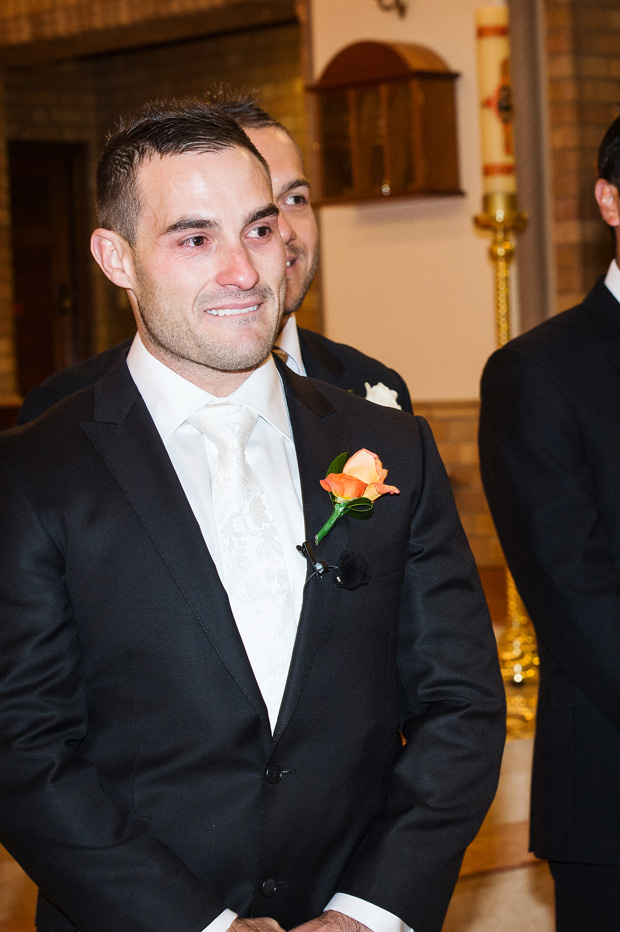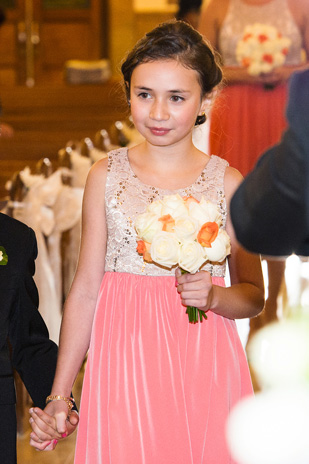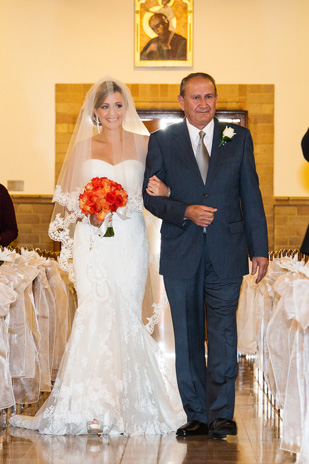 Nathalie's lace fishtail gown was a La Sposa design purchased at Wollongong boutique Sposabella Bridal. "I bought my dress two weeks after we got engaged," she says. "I knew it was the dress when I put it on and just cried!"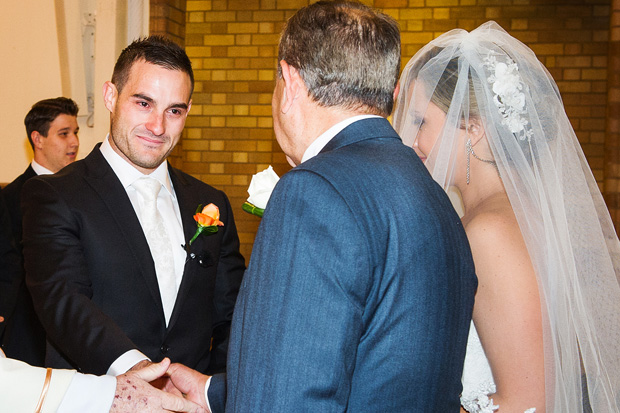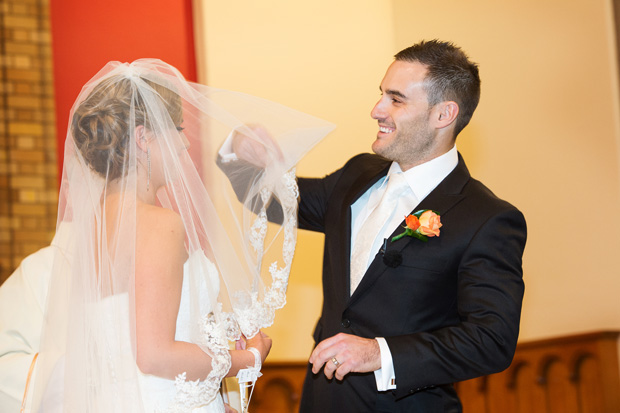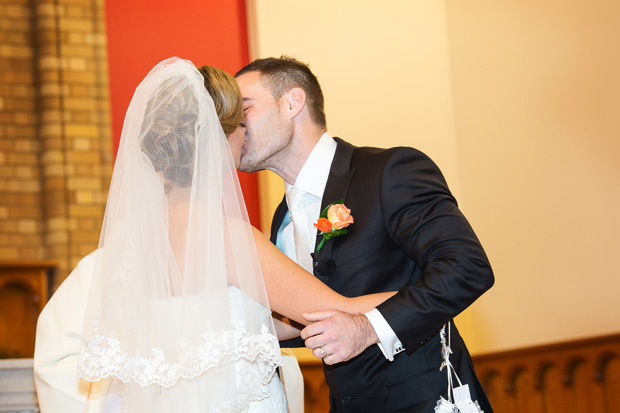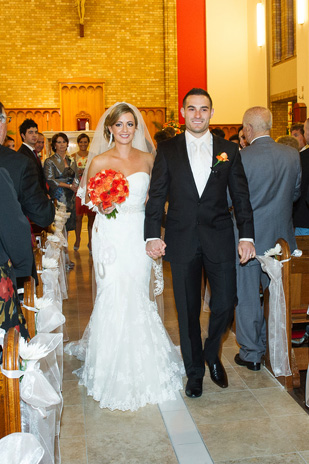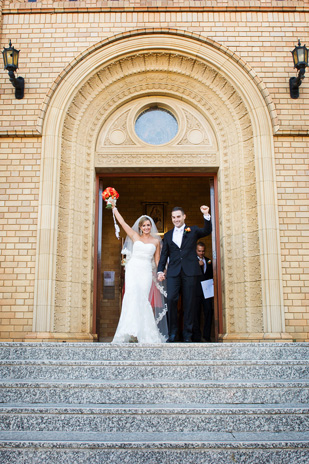 With all of Frank's family having been married at St Christopher's Cathedral it was the obvious place for the Catholic couple to exchange vows.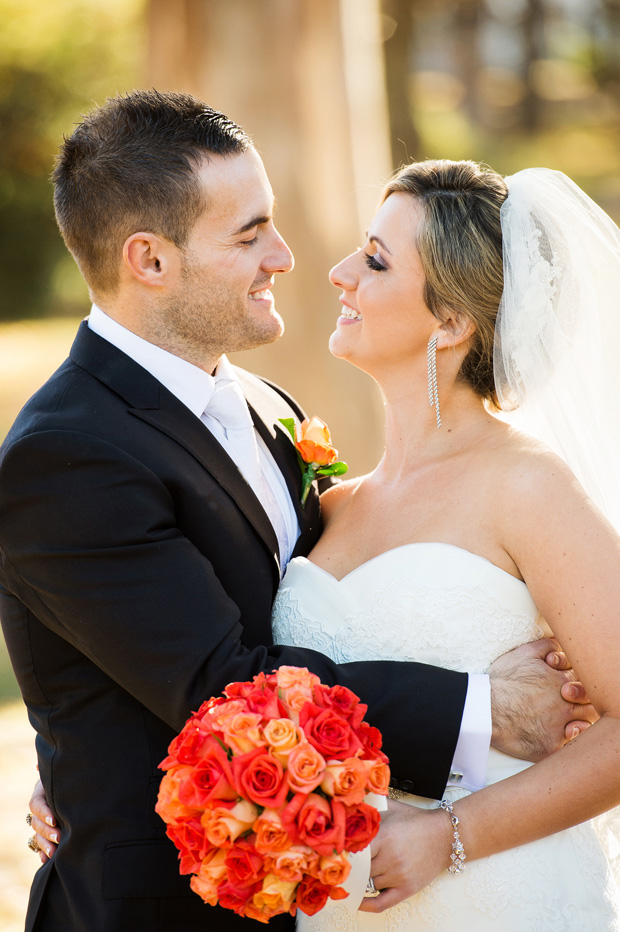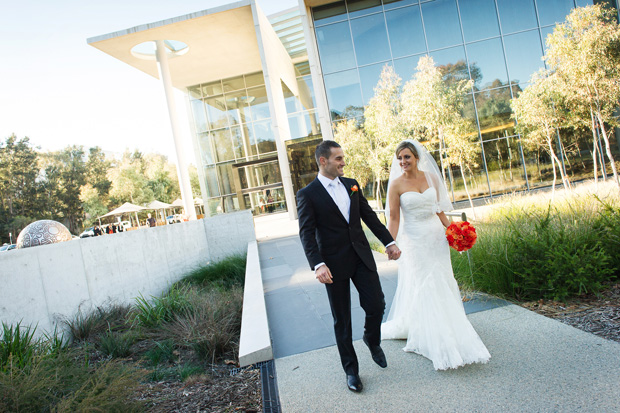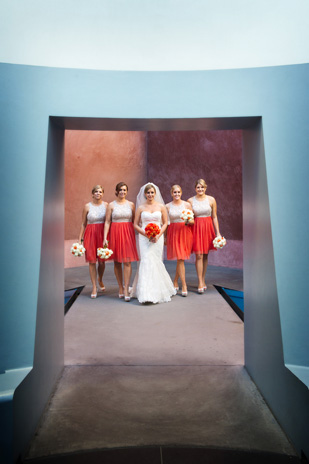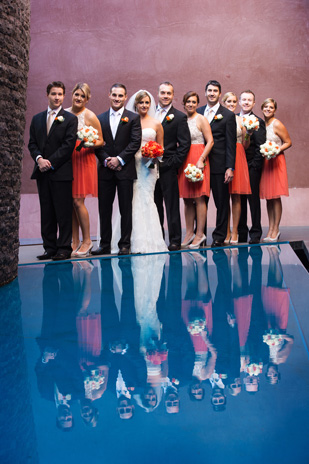 Whilst Nathalie concedes she chose one of the hardest colours to find in bridesmaids' dresses – bright coral – it was all worth it when she walked into Sydney boutique George and spotted these coral tulle and champagne beaded frocks.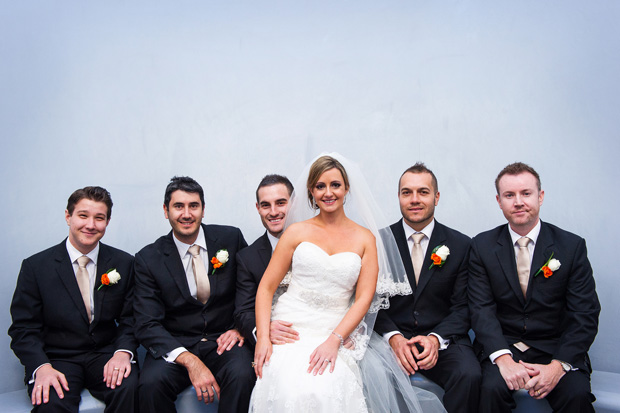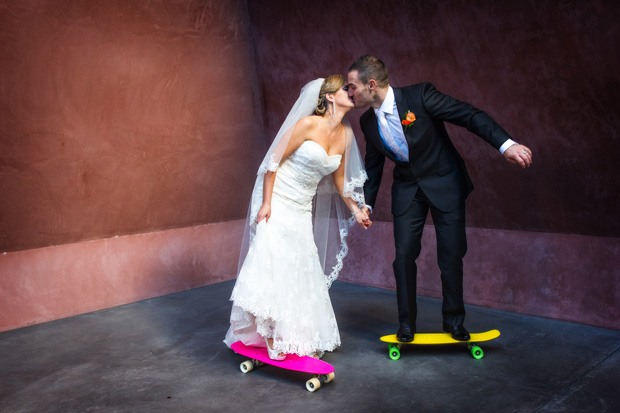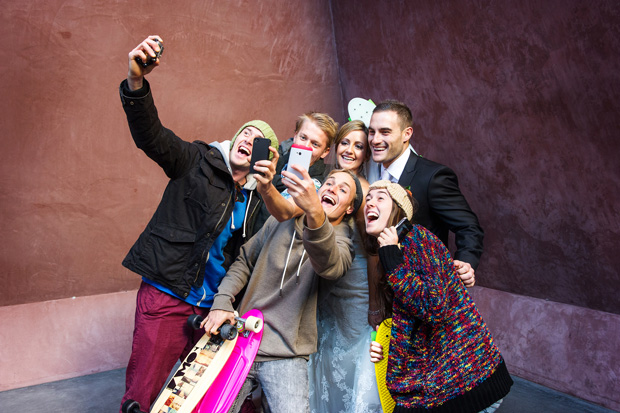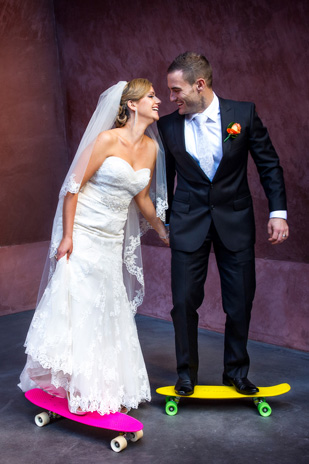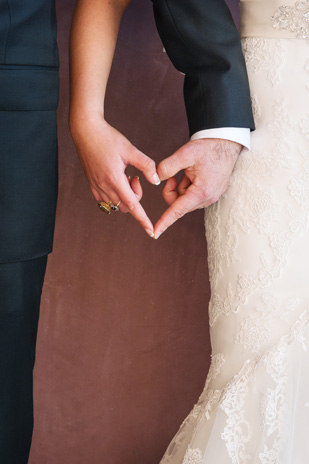 Of their photographer Steven Murray Nathalie says, "He has some fantastic ideas for photos and does everything possible to get the right shot."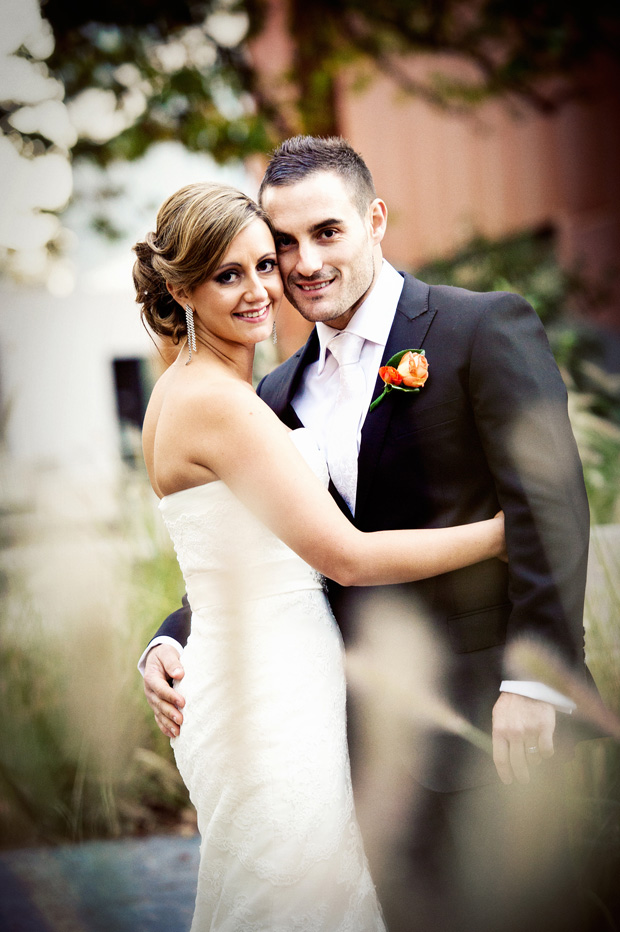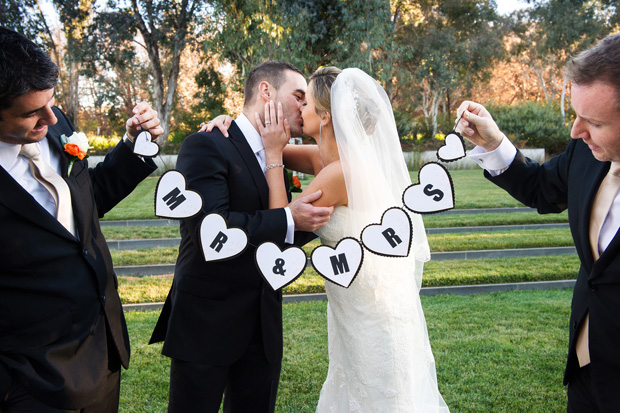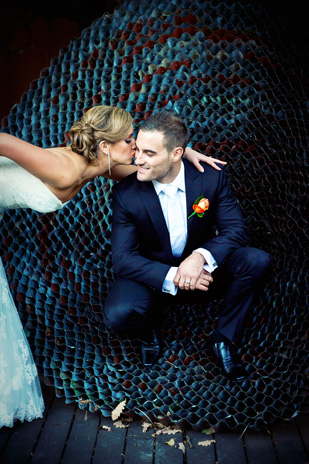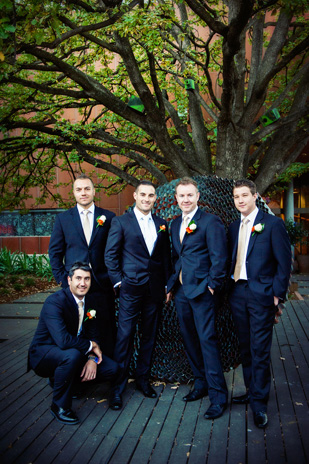 Black Tie by Xavier kitted out the groom's party in classic black lounge suits, designing and tailoring Frank's suit in top Italian fabric.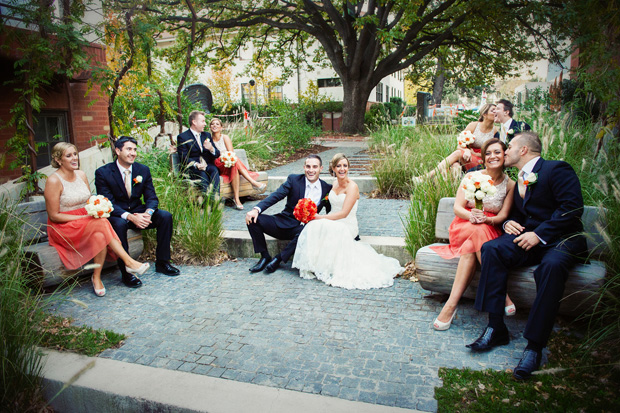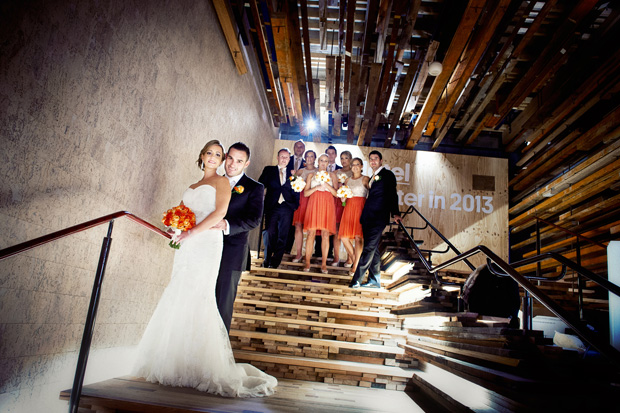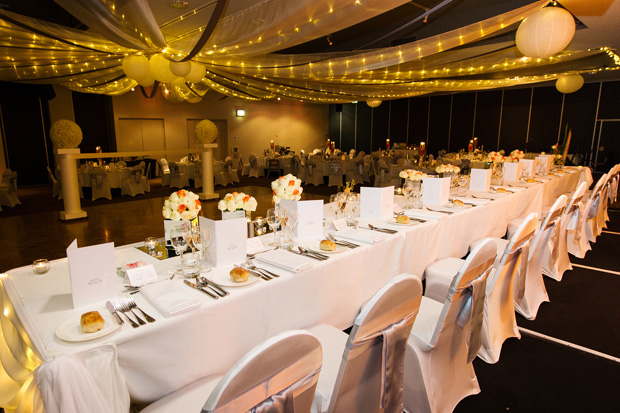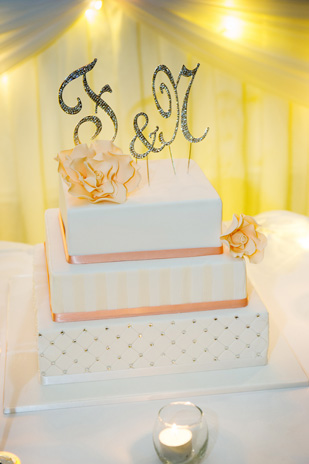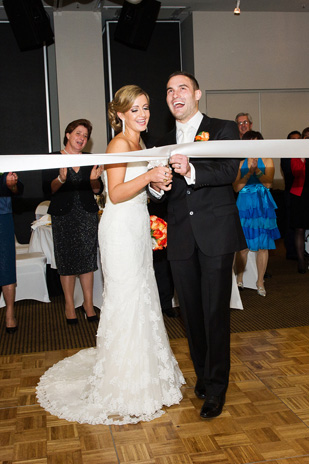 "With the help of Cakes by Ellia [Frank's talented cousin] the cake was a three-tier dark chocolate mud cake, decorated with handmade coral roses, detail in the middle tier and topped with diamante initials," explains the bride. "Our guests asked for more cake as it was so delicious!"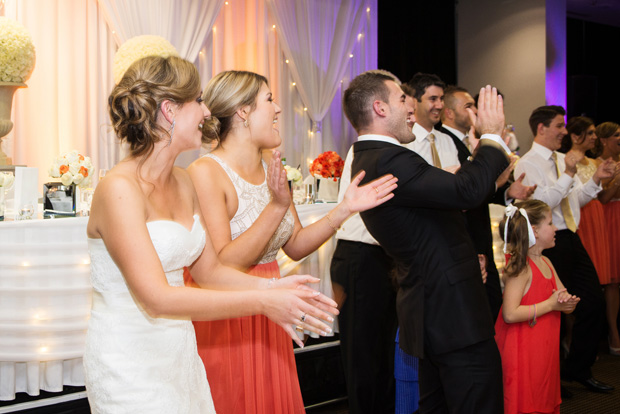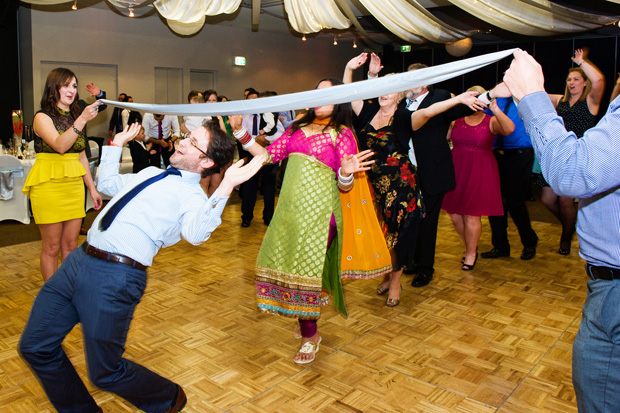 "The day was so beautiful." says Nathalie. "Everything went to plan and was more than we ever dreamed of. We both sit here today and wish we could do it all over again."
Photos courtesy of Creative Image Photography.