When Stacey Savranaki, 32, holidayed with friends on the picturesque Greek island of Santorini in 2006, an idea was born for a dream wedding destination. "I thought to myself that I would have my wedding there, but deep down never thought it would happen," says Stacey.
But to her surprise, on the day that partner Nick Du Bois, 29, proposed, one of the first questions he asked was, "So, should we get married in the Greek Islands or Bali?" Stacey enthuses, "Without hesitation I said the Greek Islands – especially [seeing] as my family is Greek."
Nick, a keen fisherman, had planned a proposal much closer to home. After convincing Stacey to join him on a "fishing fix" one Saturday morning, the pair packed up the rods and headed down to Sorrento on Melbourne's Mornington peninsula, where he told Stacey he "was excited he would have a fishing partner when he was old," before pulling out a diamond and asking her to marry him.
The Melbourne couple researched different islands over the following months and took 12 months in all to plan their magical destination wedding.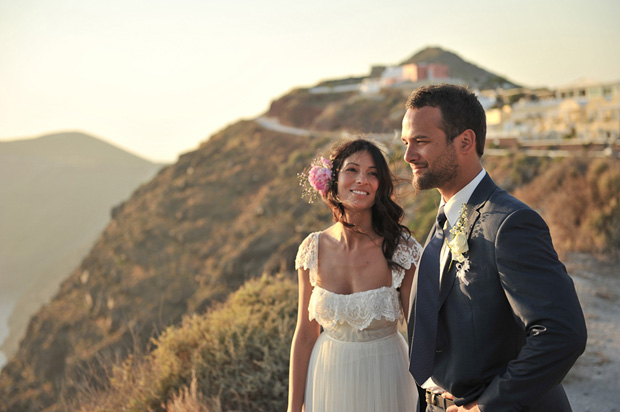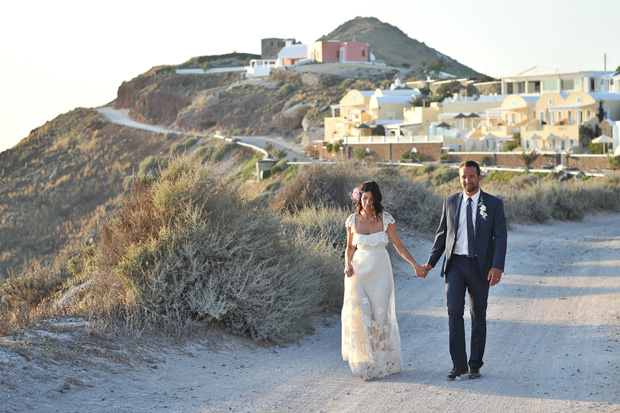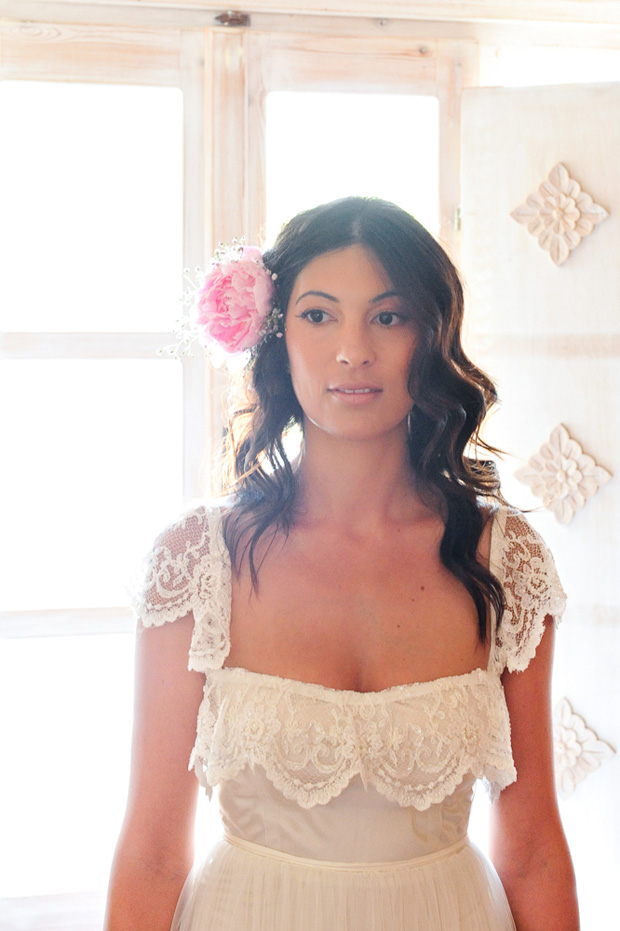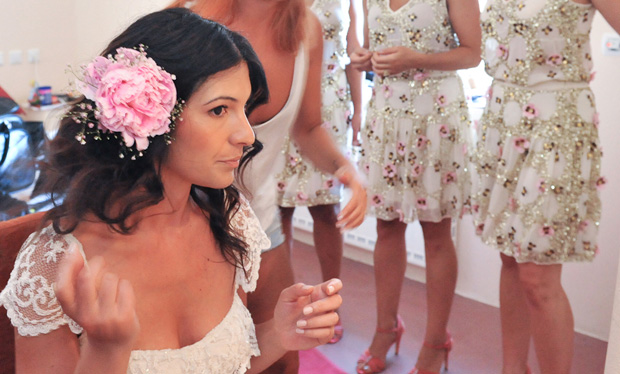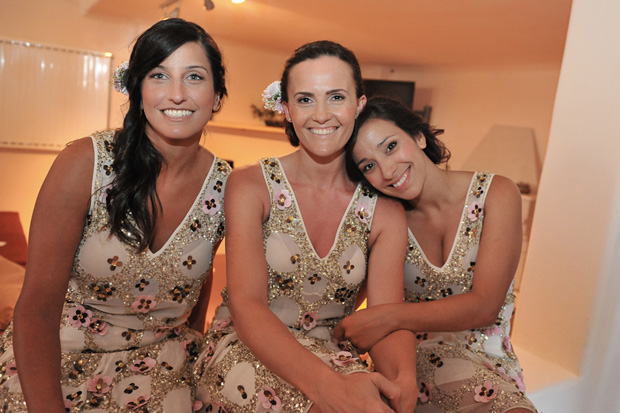 The bride wore an Anaessia ivory soft decorative tulle gown with delicate vintage lace cap sleeves and wide ruffle across the bustline. She kept her accessories simple, opting only for earrings and a flower in her hair. The three bridesmaids wore nude and gold v-neck tea-length dresses from Alannah Hill and the boys chose navy two-button suits from Ivy League in Adelaide teamed with fitted shirts and slim ties.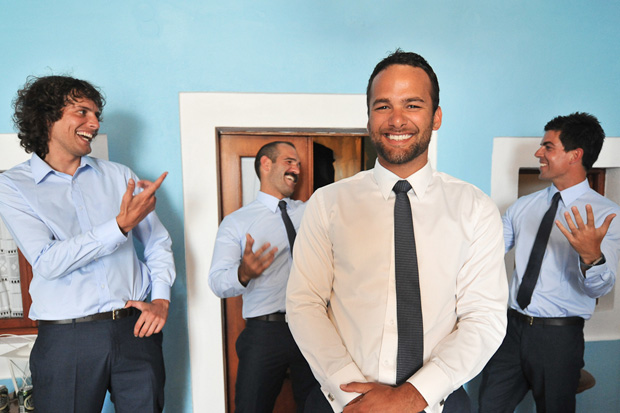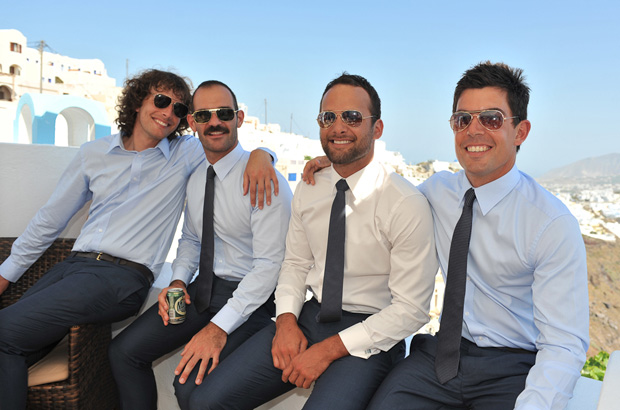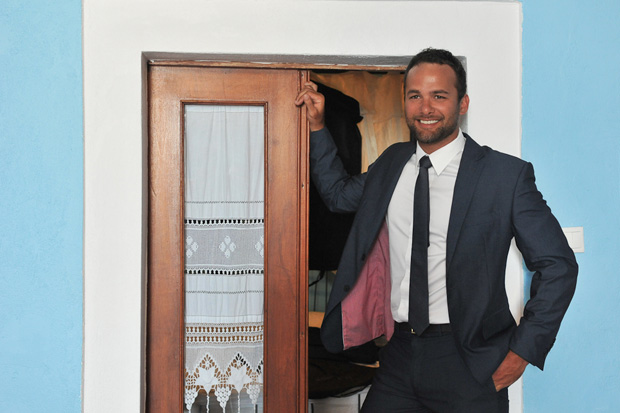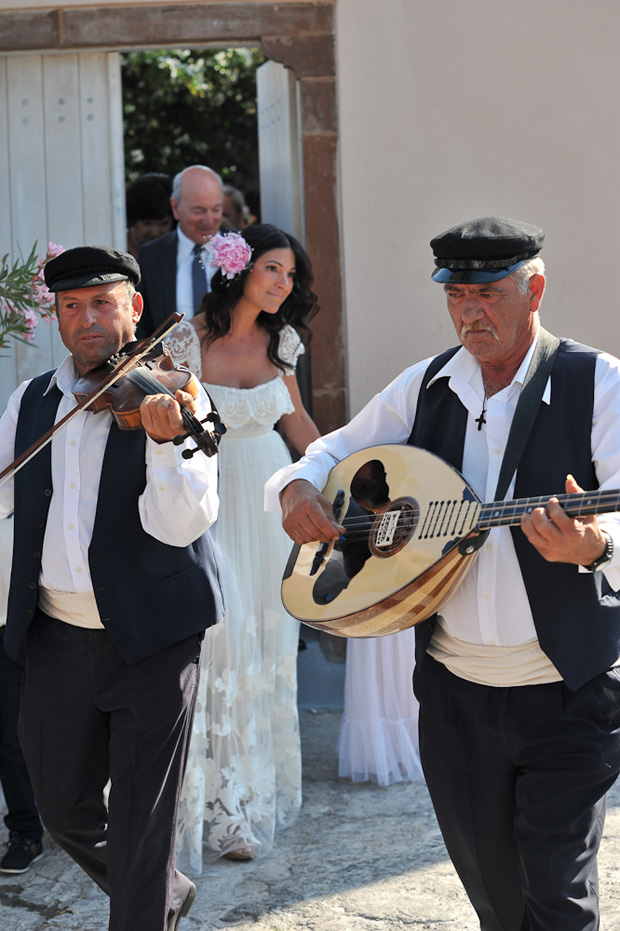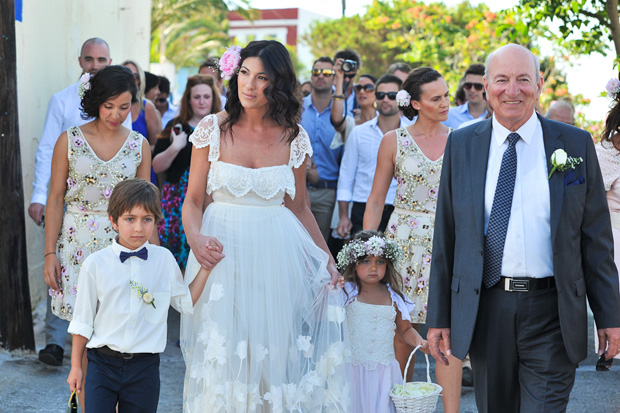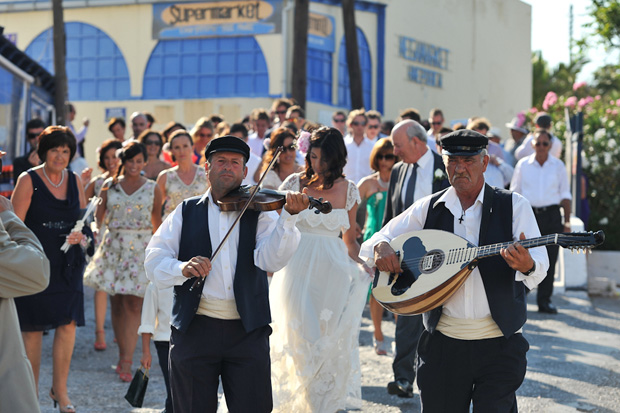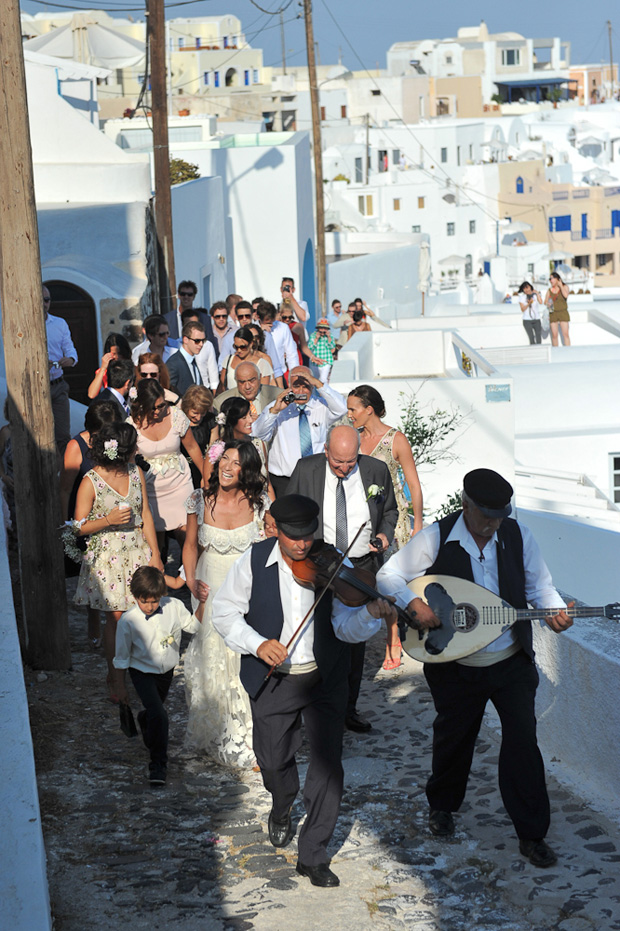 A very "beautiful and emotional" moment for the bride was when she stepped out of the villa to see all one hundred guests waiting for her. Escorted by traditional Greek walking musicians, they strolled to the whitewashed Anastasi Church in Imerovigli where Nick was waiting with his groomsmen and a bouquet of flowers.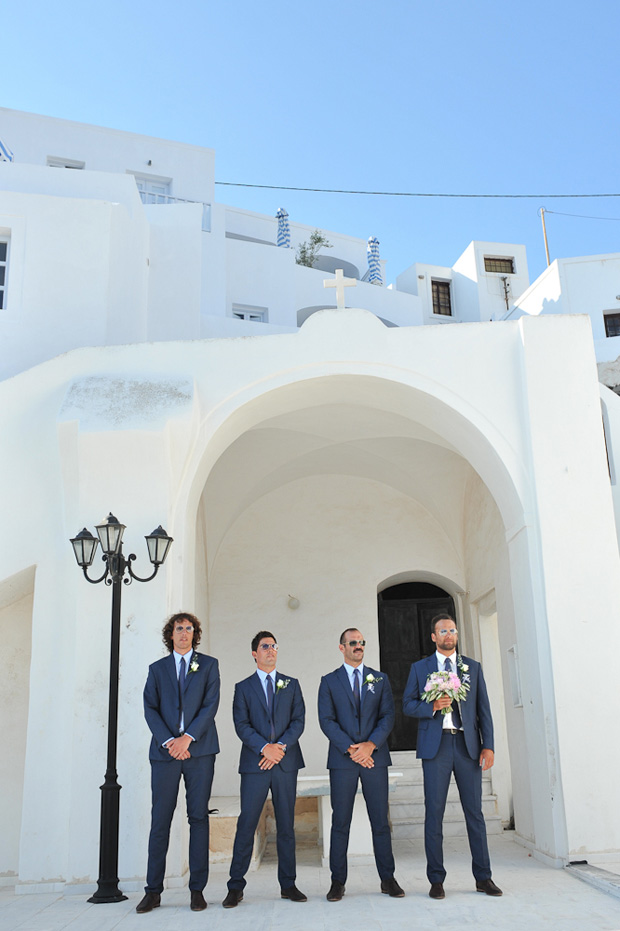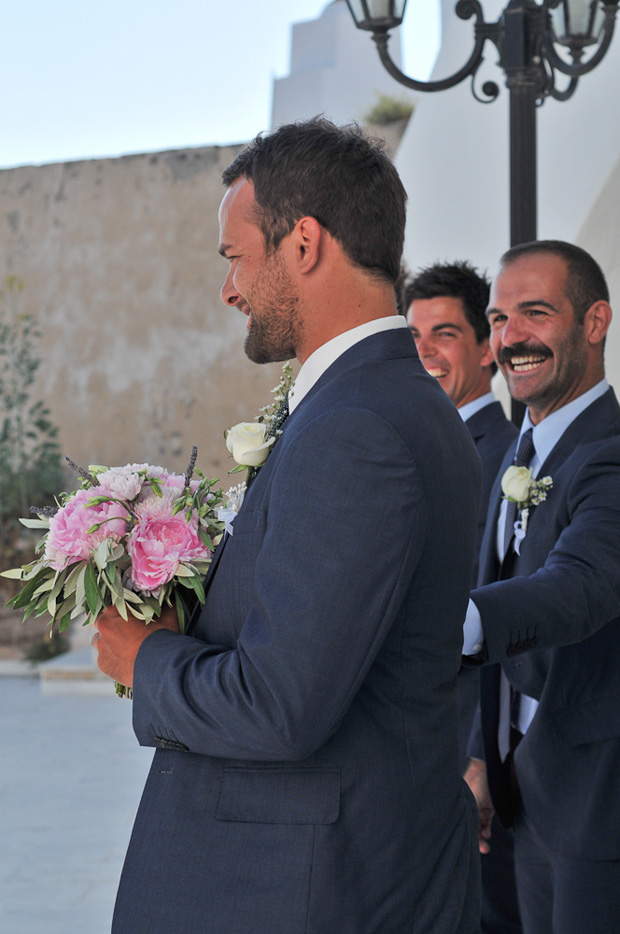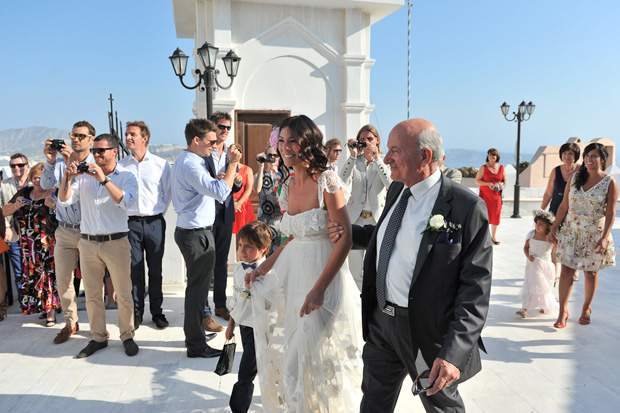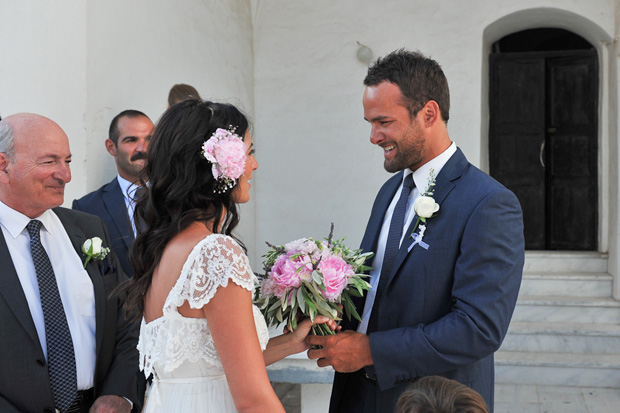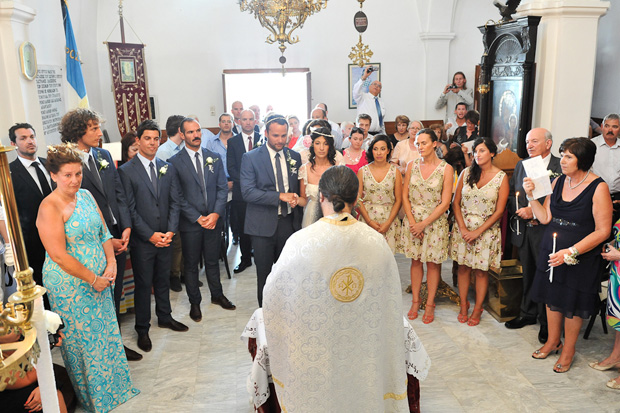 The couple had a traditional Greek Orthodox wedding which is spoken and sung in ancient Greek. Rather than reciting vows, the focal point of the ceremony is the placing of the Stefana – Greek wedding crowns connected by ribbon – on the couple's heads to unite them as husband and wife. Wine blessed by the priest is drunk from the common cup to symbolise the sharing of joy and sorrow.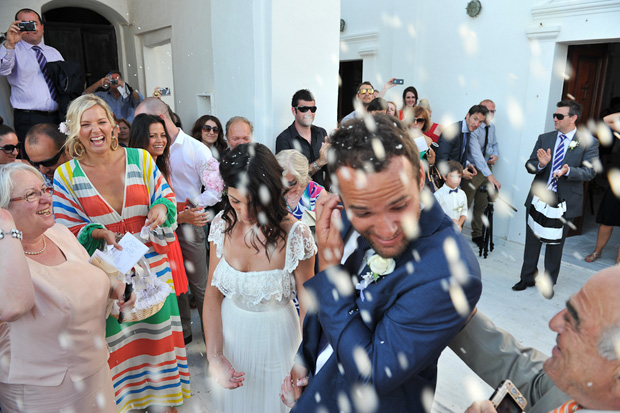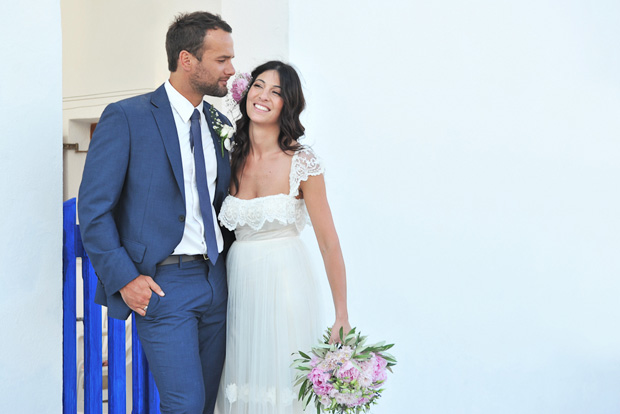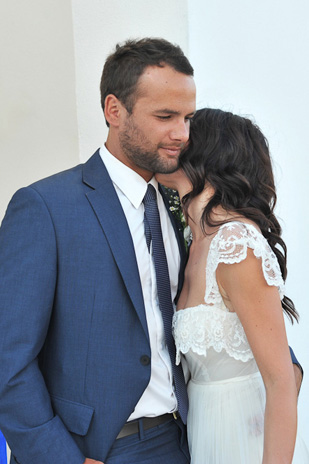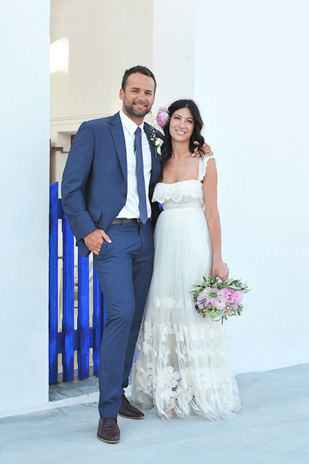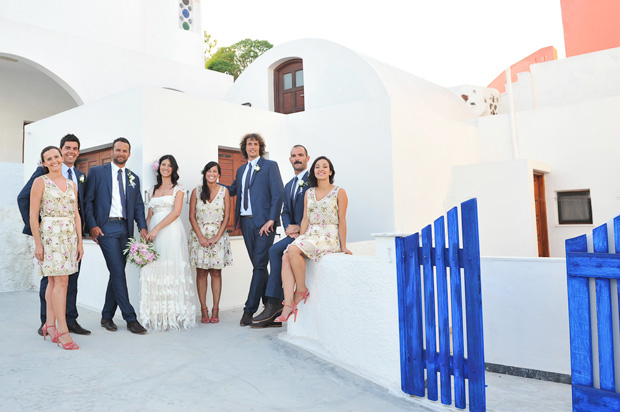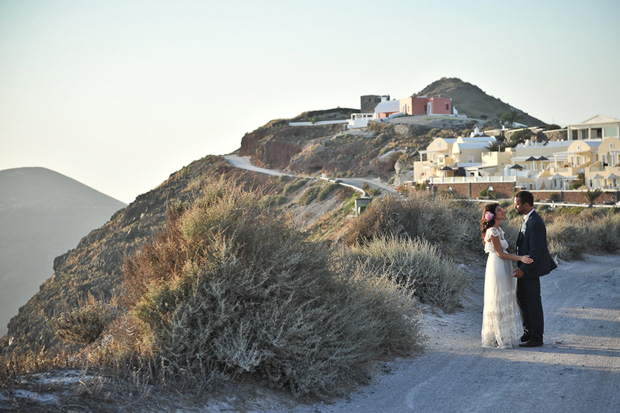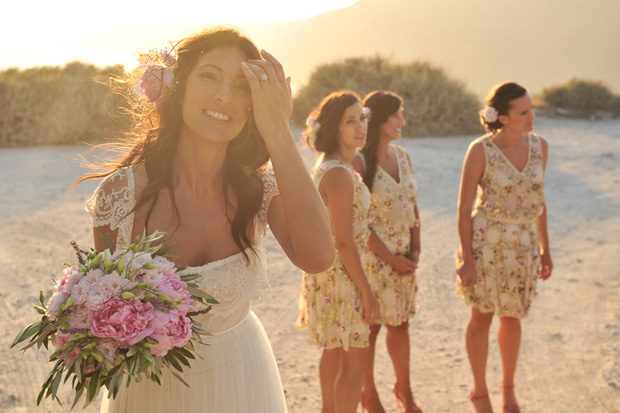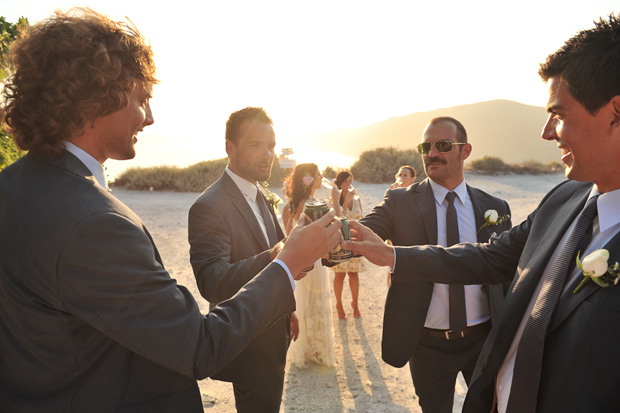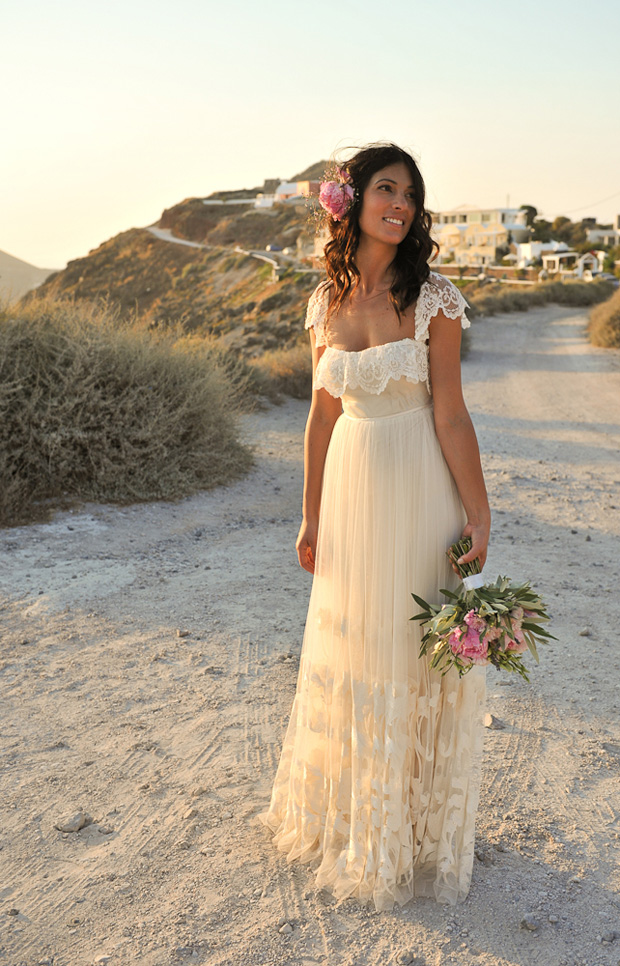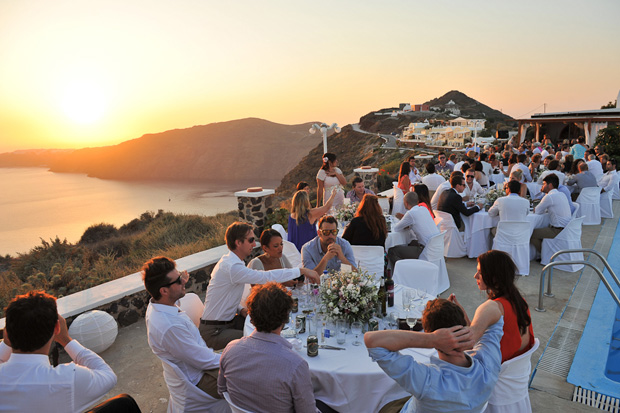 Of their destination wedding Stacey says, "We assumed we would have a small wedding as most people wouldn't travel to Greece, however we were amazed at the overwhelming response… over 100 [people]."
With a total guest list rivaling the average Australian wedding, Stacey says they decided on Santorini over other Greek islands such as Paro because it "offered more venues, churches, accommodation and activities for us and our guests."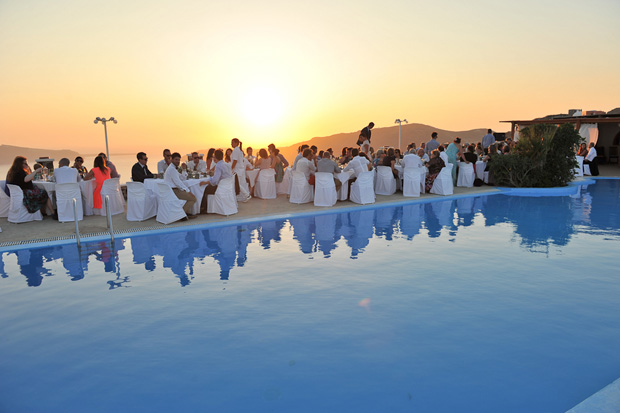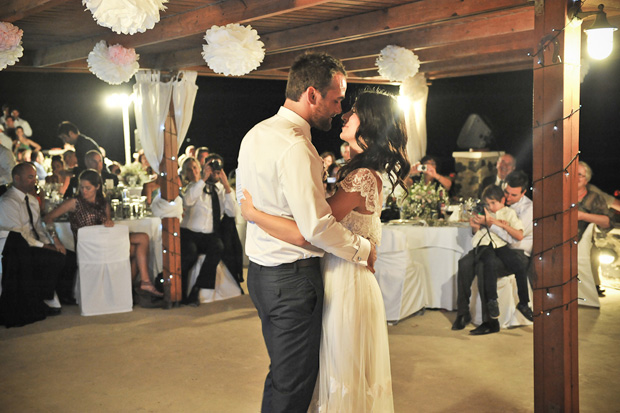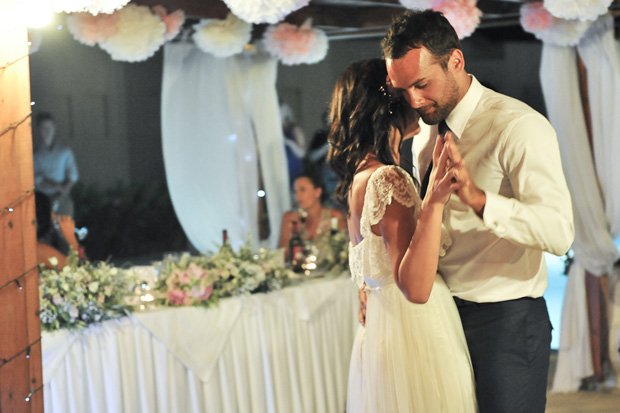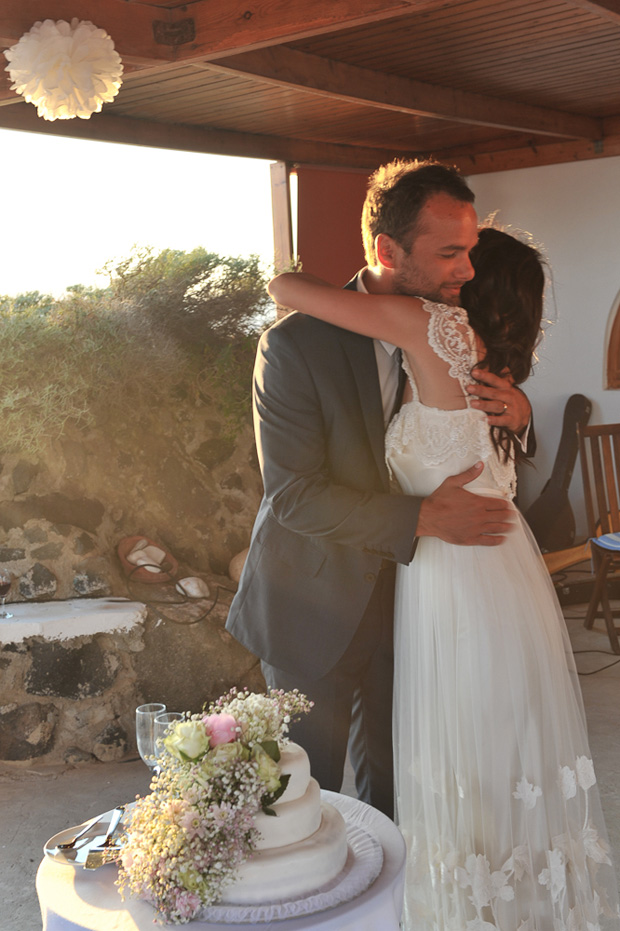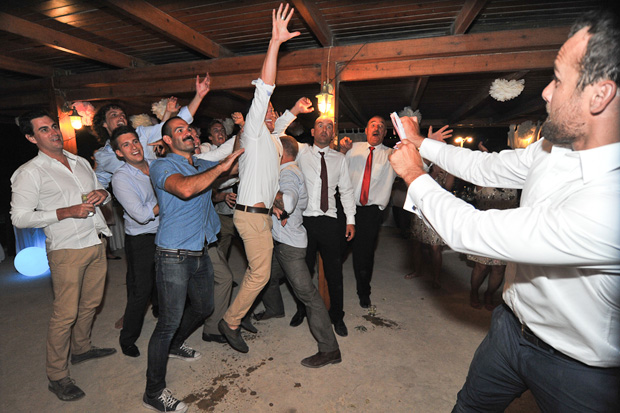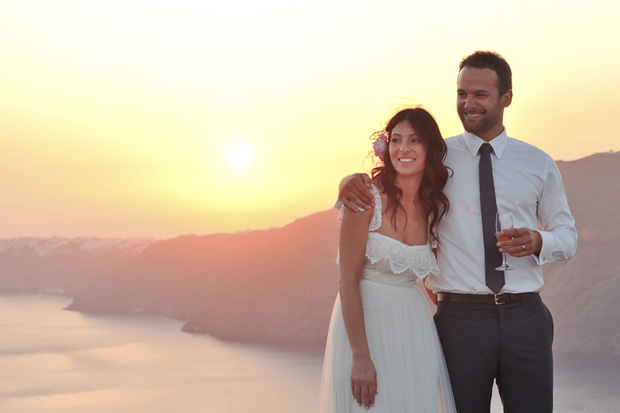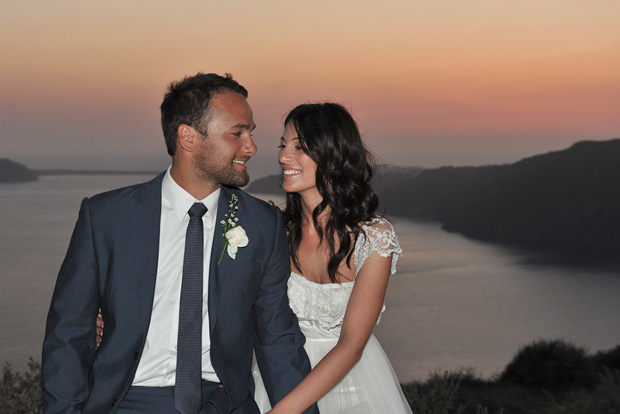 "Organising a destination wedding is challenging but definitely worth it," says Stacey. Her tips for arranging a wedding in the Greek Islands include:
–  Avoid getting married in the peak tourist season.
–  If using a wedding planner, choose an Australian one that specialises in destination weddings.
–  If having a small wedding (under 50) there's no need to book a venue far in advance.
–  Be patient with the destination suppliers as there is a big difference in our cultures.
–  Select/taste your own wine and champagne.
–  Live traditional musicians add a lot of atmosphere.
–  Arrange activities for your guests to get to know each other and share in the experience.
–  Get guests to stay in the same venues or close by.
Photos courtesy of Trim Photography.