To Lee's great disappointment, the weather forecast predicted 100% chance of rain for the day of her and Stephen's vintage rustic wedding.
"We planned to have the wedding outside under the old oak," explains Lee, 34. Due to the high chance of rain, however, Fernycreek Reserve Hall allowed the ceremony to be set up inside.
"In typical Melbourne weather, at 3:00pm it stopped raining and the sun came out. The forecast then predicted 0% chance of rain until 6:00pm."
Thanks to help from the groomsmen, the entire ceremony – chairs, equipment and all – was moved back under the old oak tree for a 4:30 start. "I thought: why not, we are only doing this once!" Lee laughs.
On March 24, 2018 80 guests joined celebrant Barbara Beames to witness the Victorian couple wed.
"We got married with the sun beaming down on us between the trees. We even managed to have our photos taken outside before it started raining again. The weather gods were on our side that day!"
Celebrations continued in honour of Lee and Stephen, 36, at Ferny Creek Recreation Reserve Hall in Ferny Creek, VIC. Guests were treated to an event inspired by vintage glamour with a twist of geekiness in the decor and bridal party formalwear.
"Our wedding reflected our relationship – quirky, carefree and fun."
Photos courtesy of Petrichor and Pine.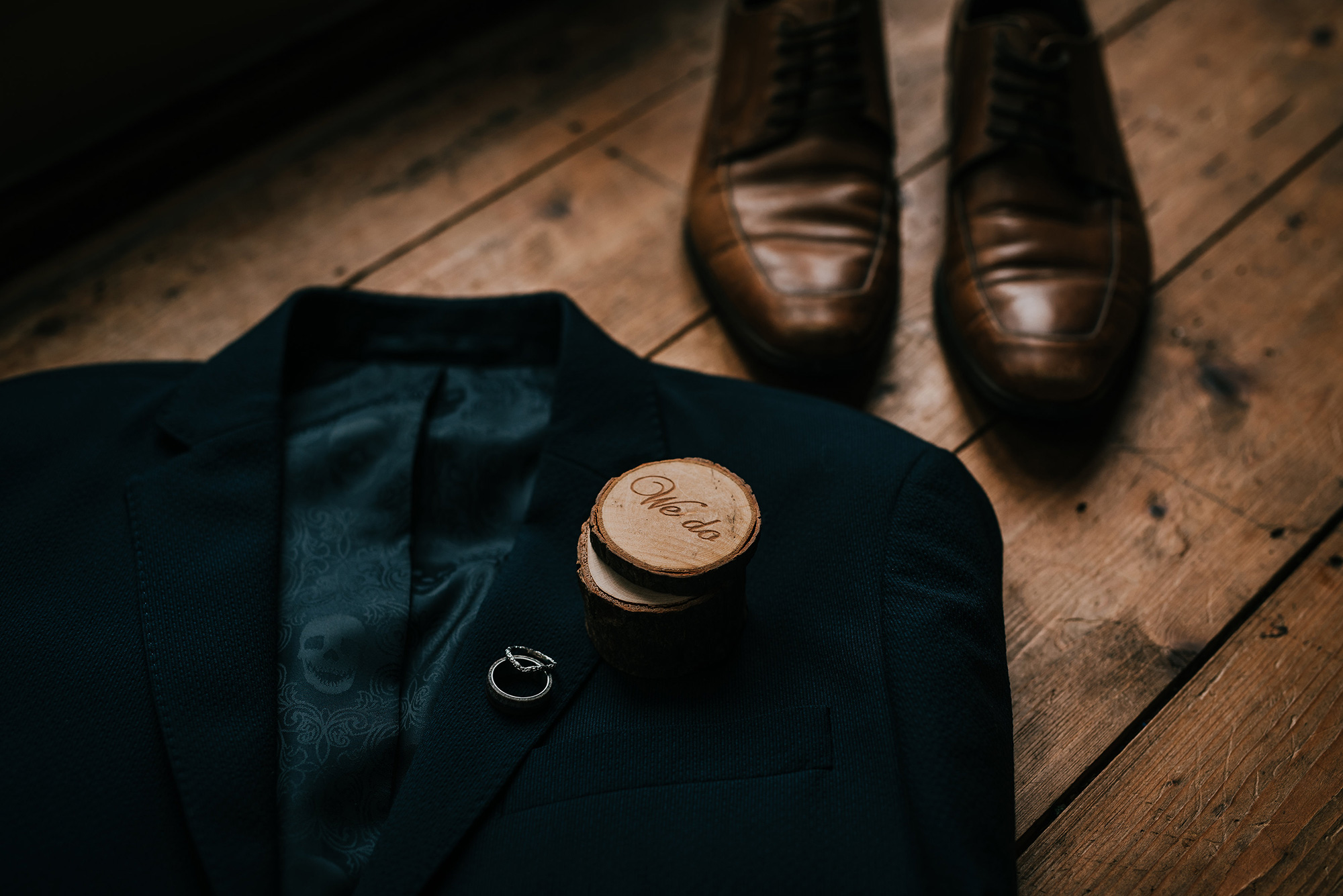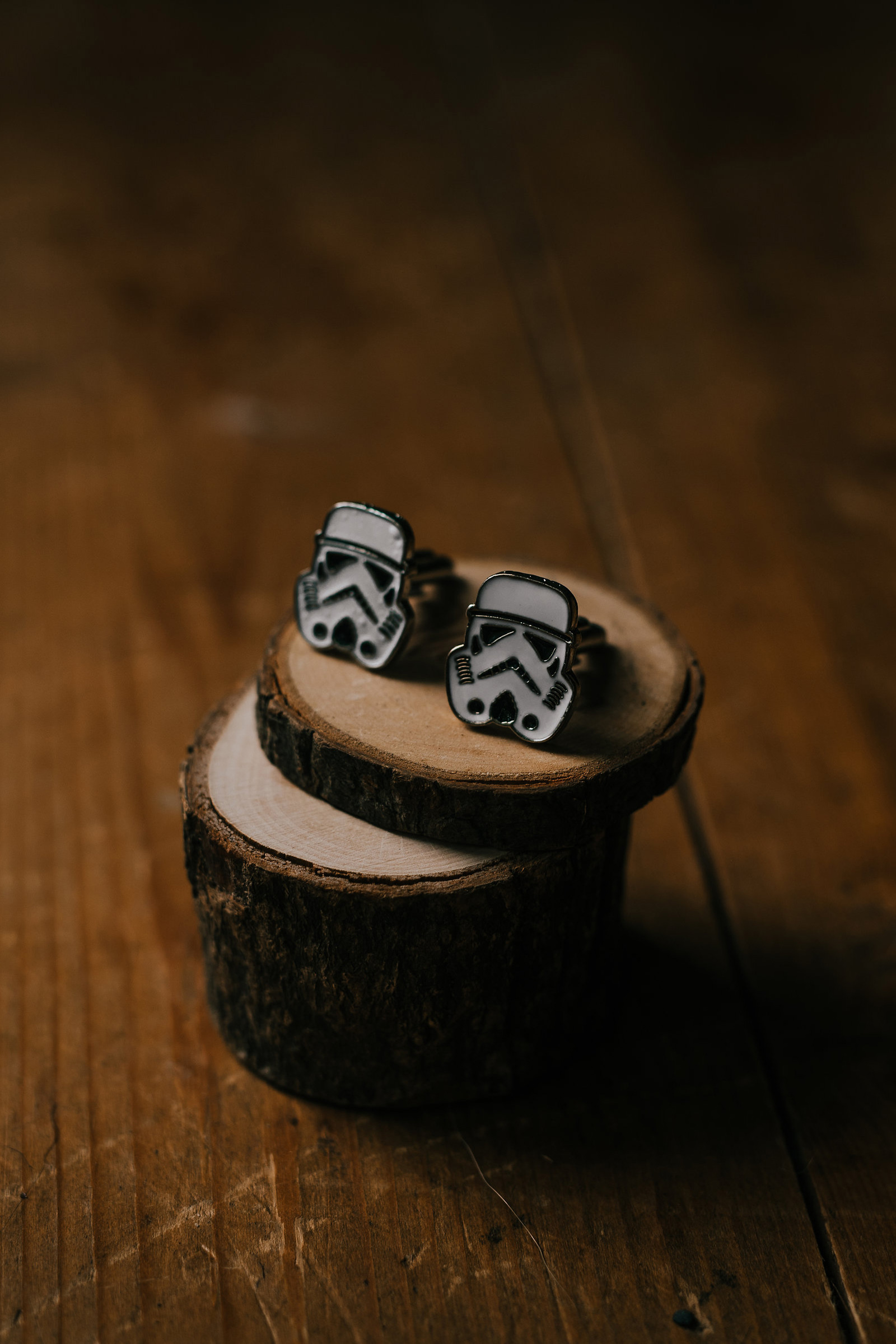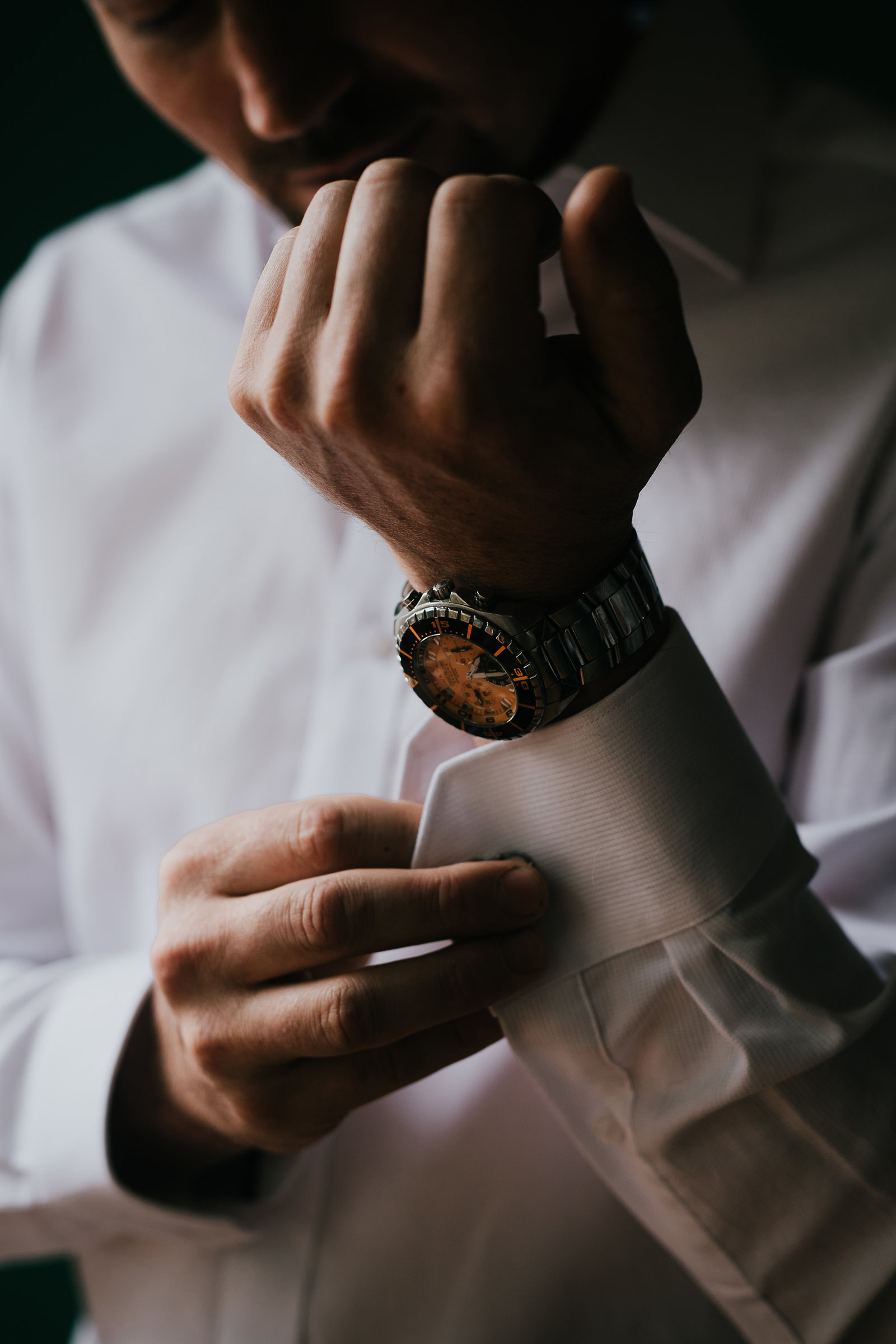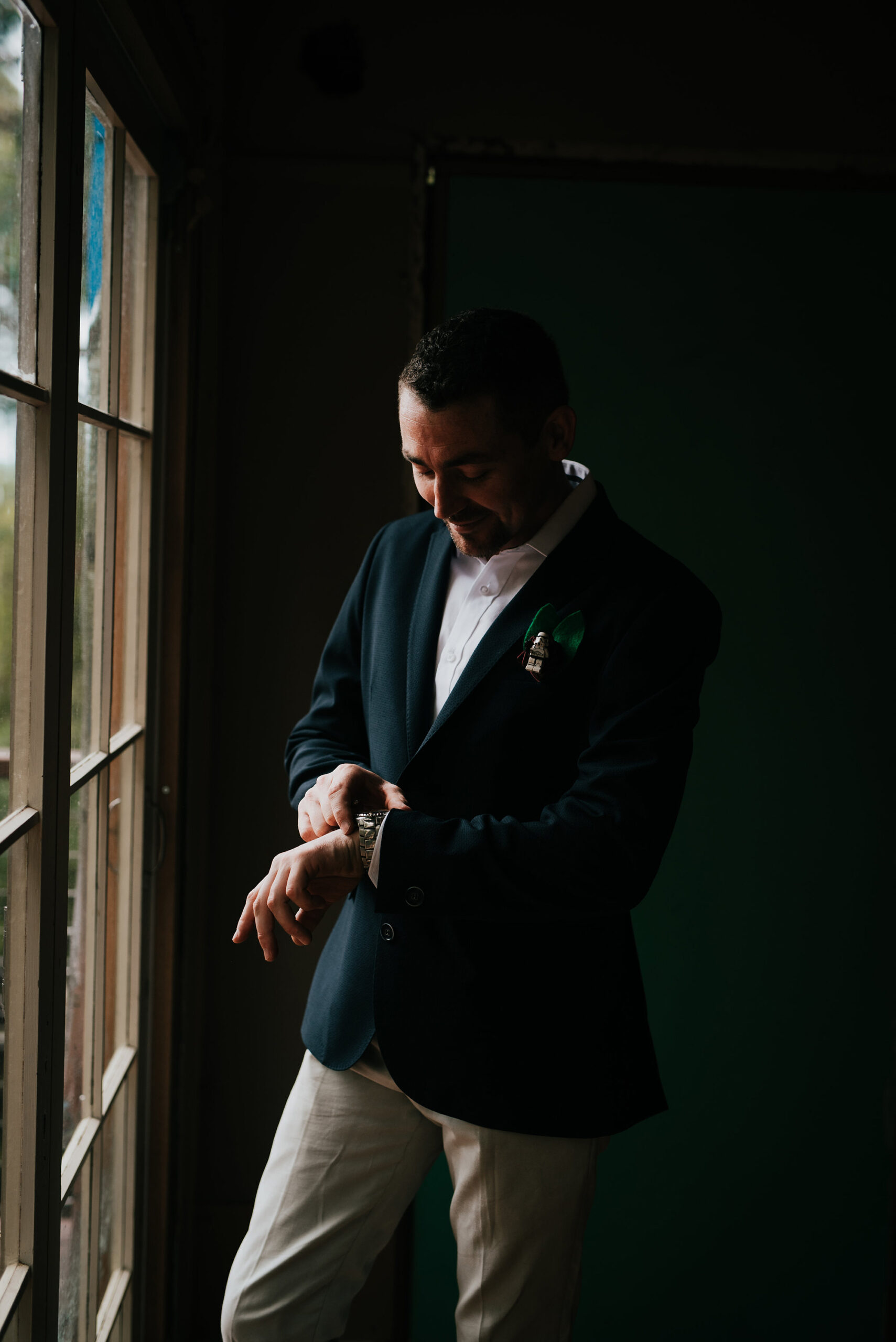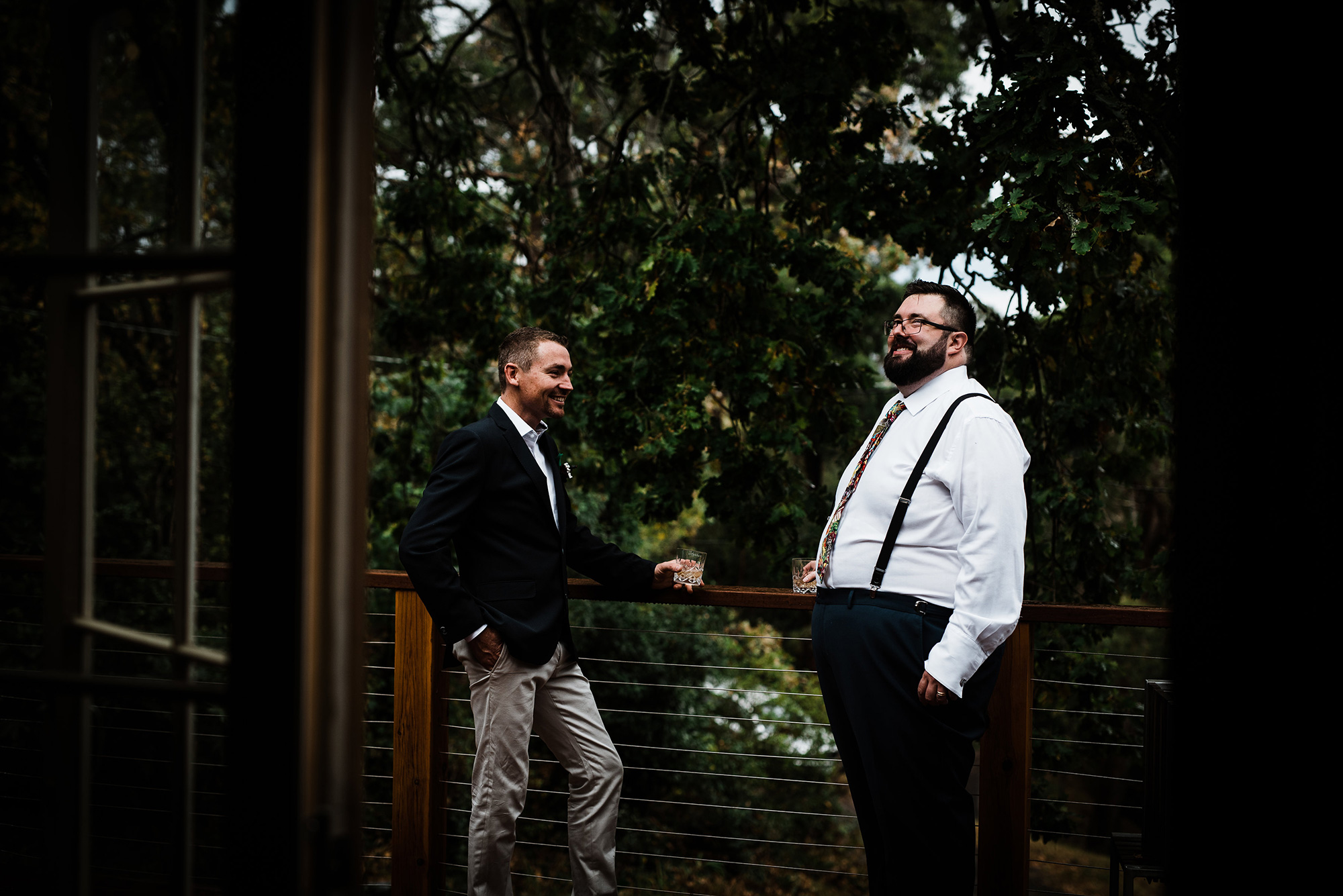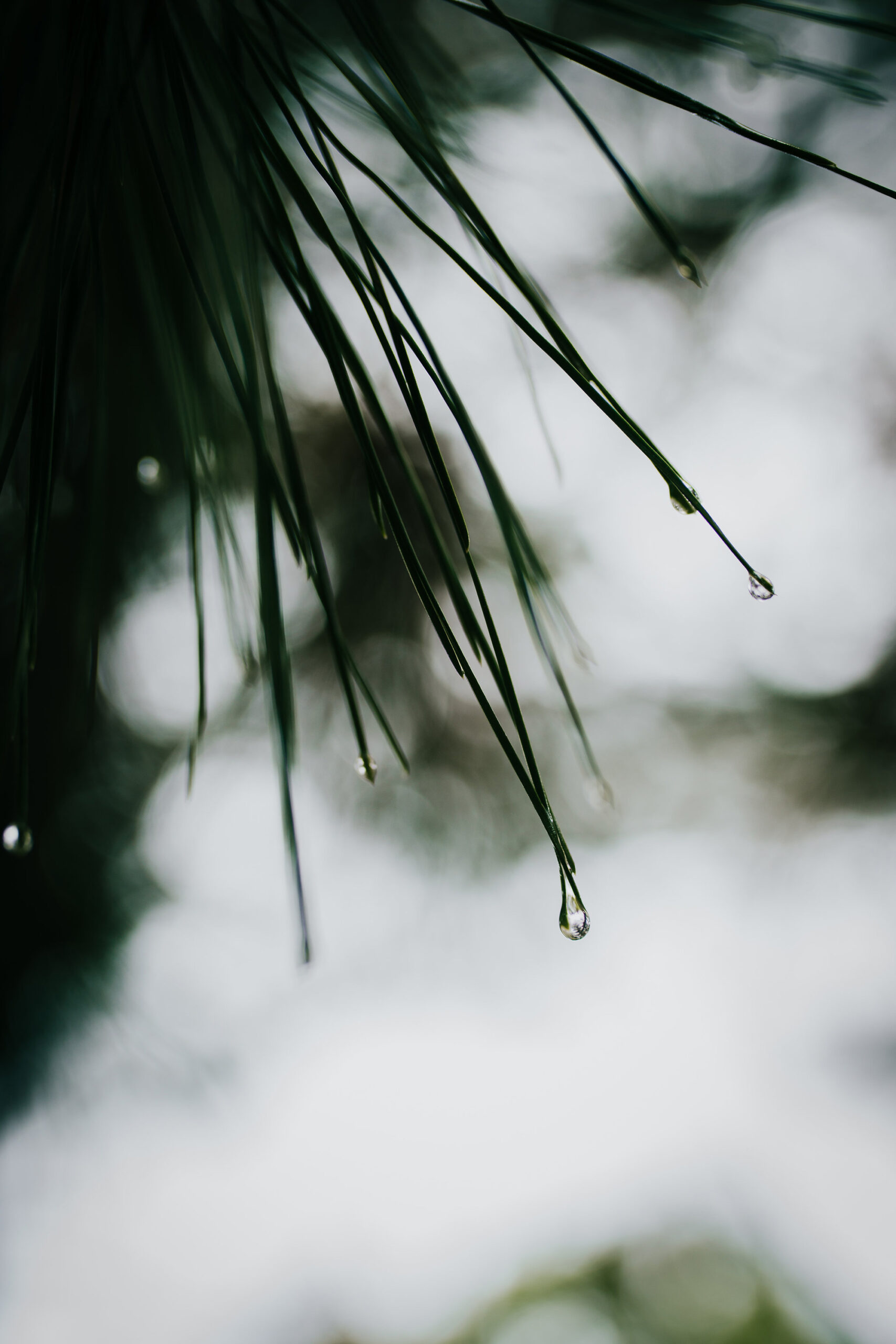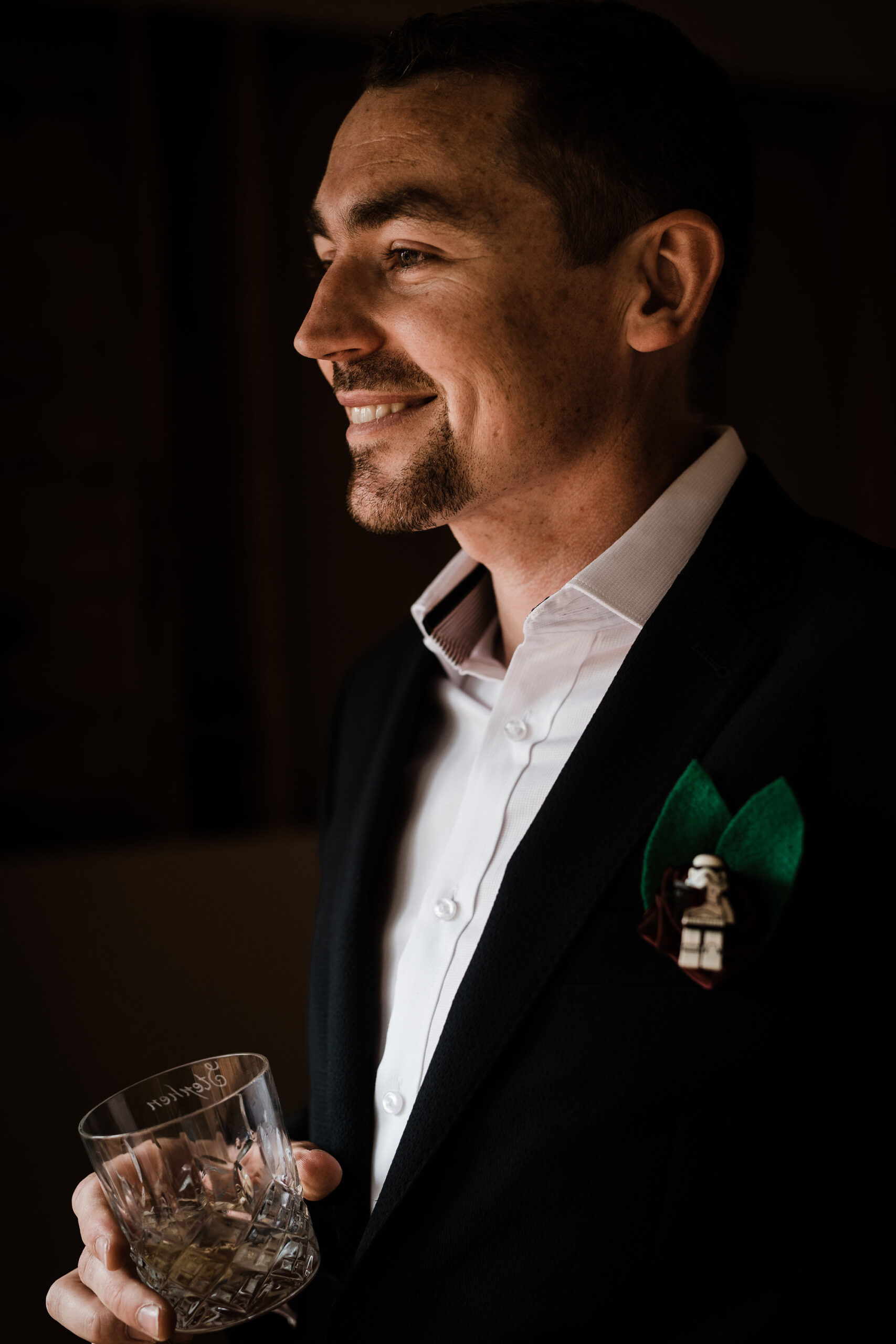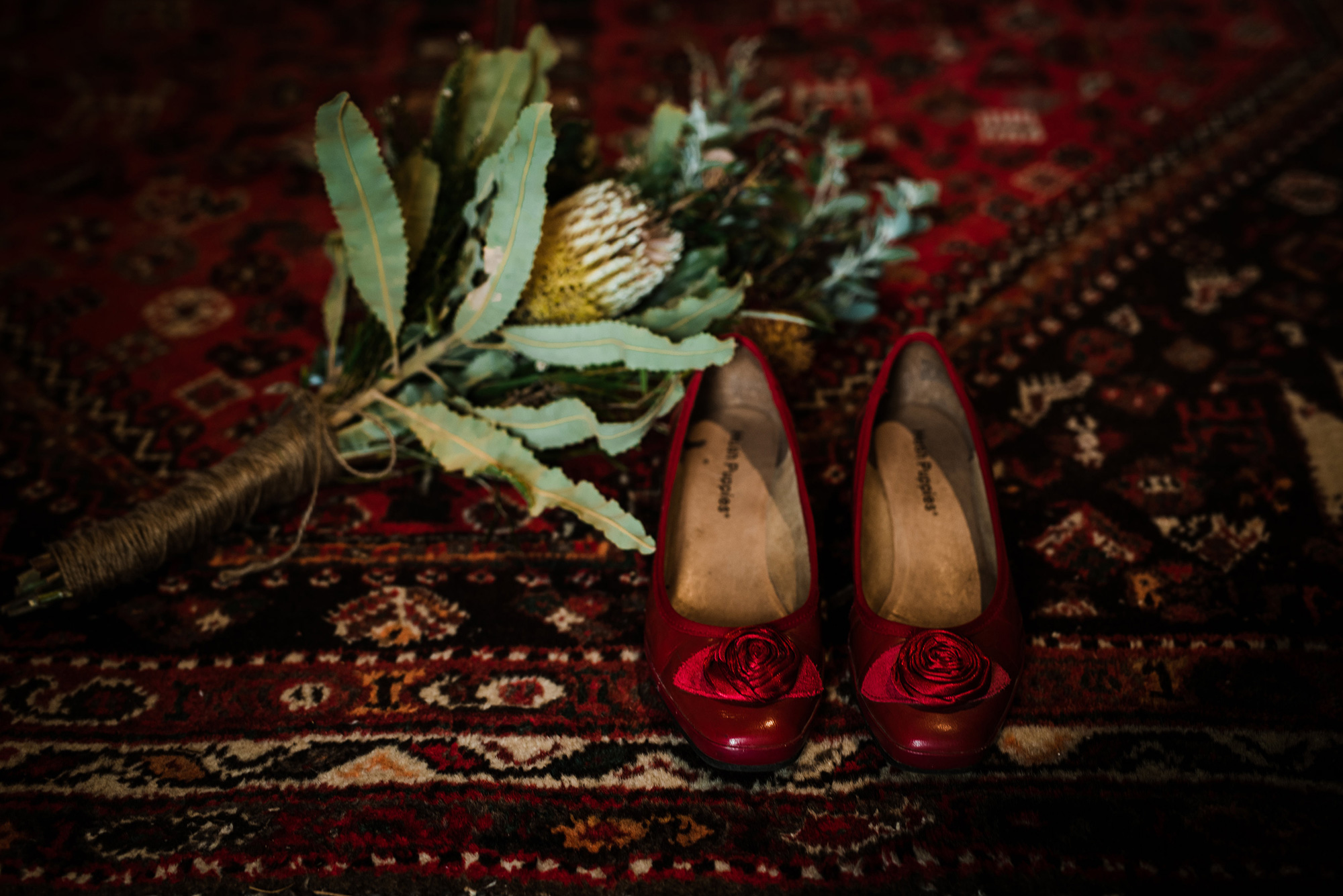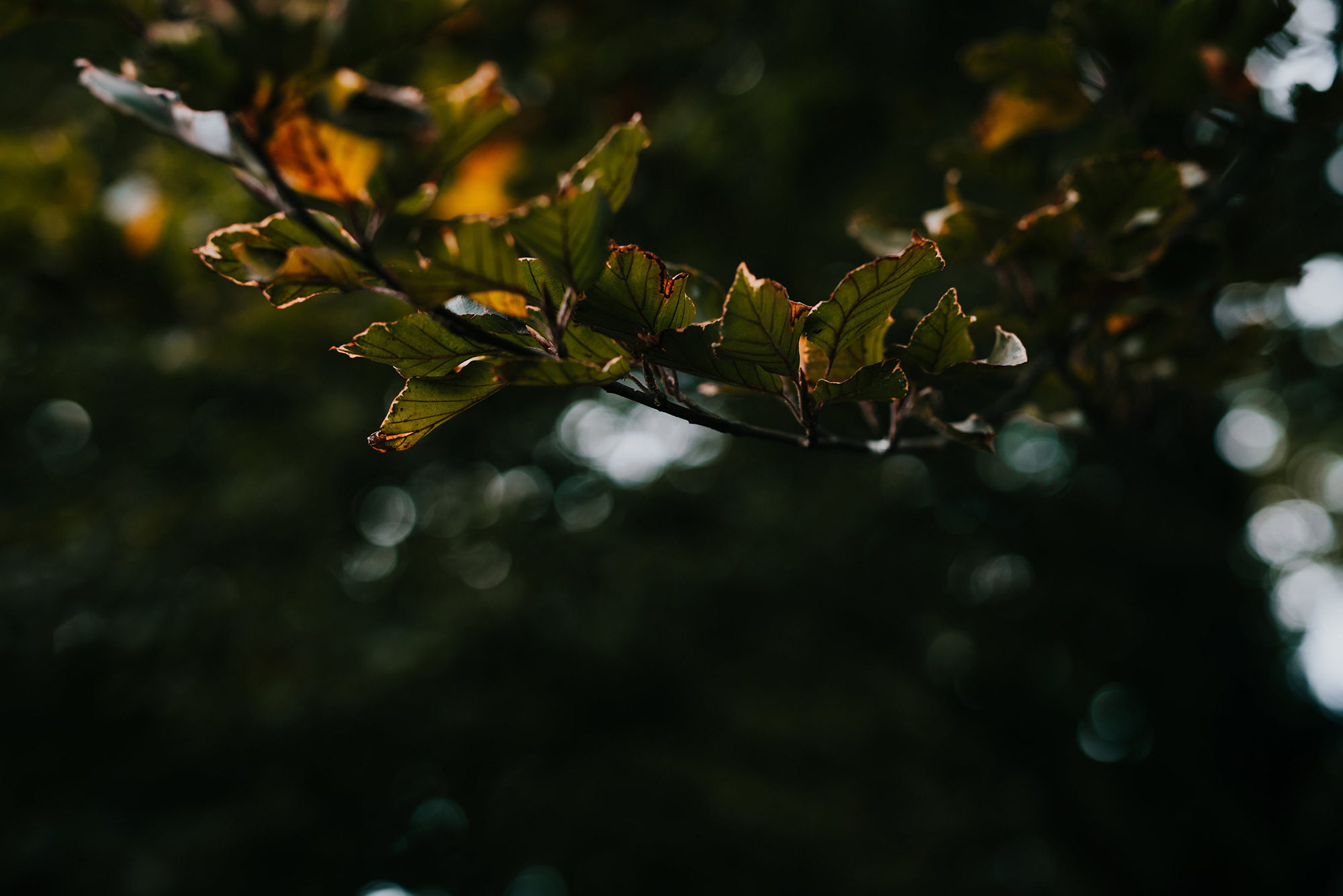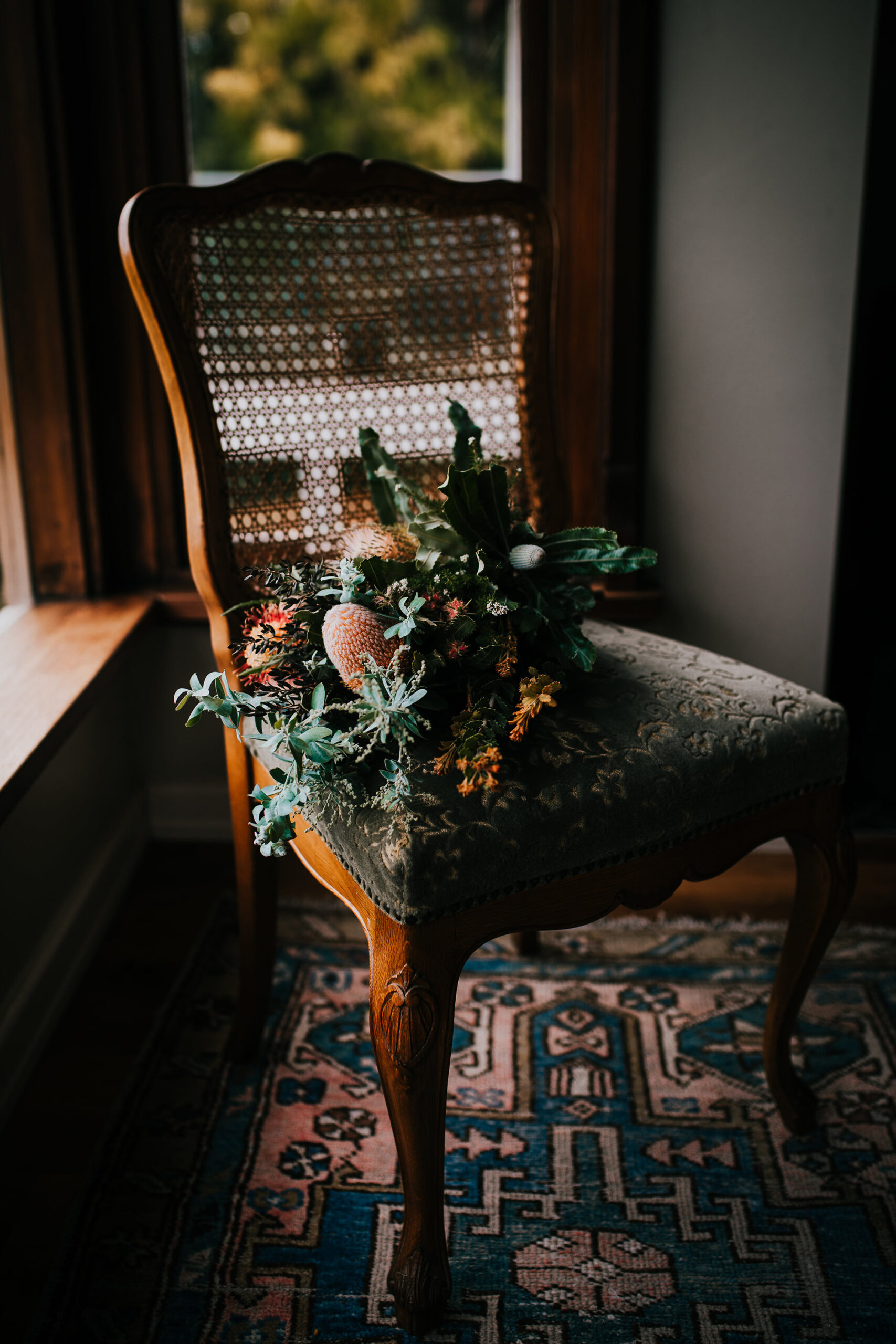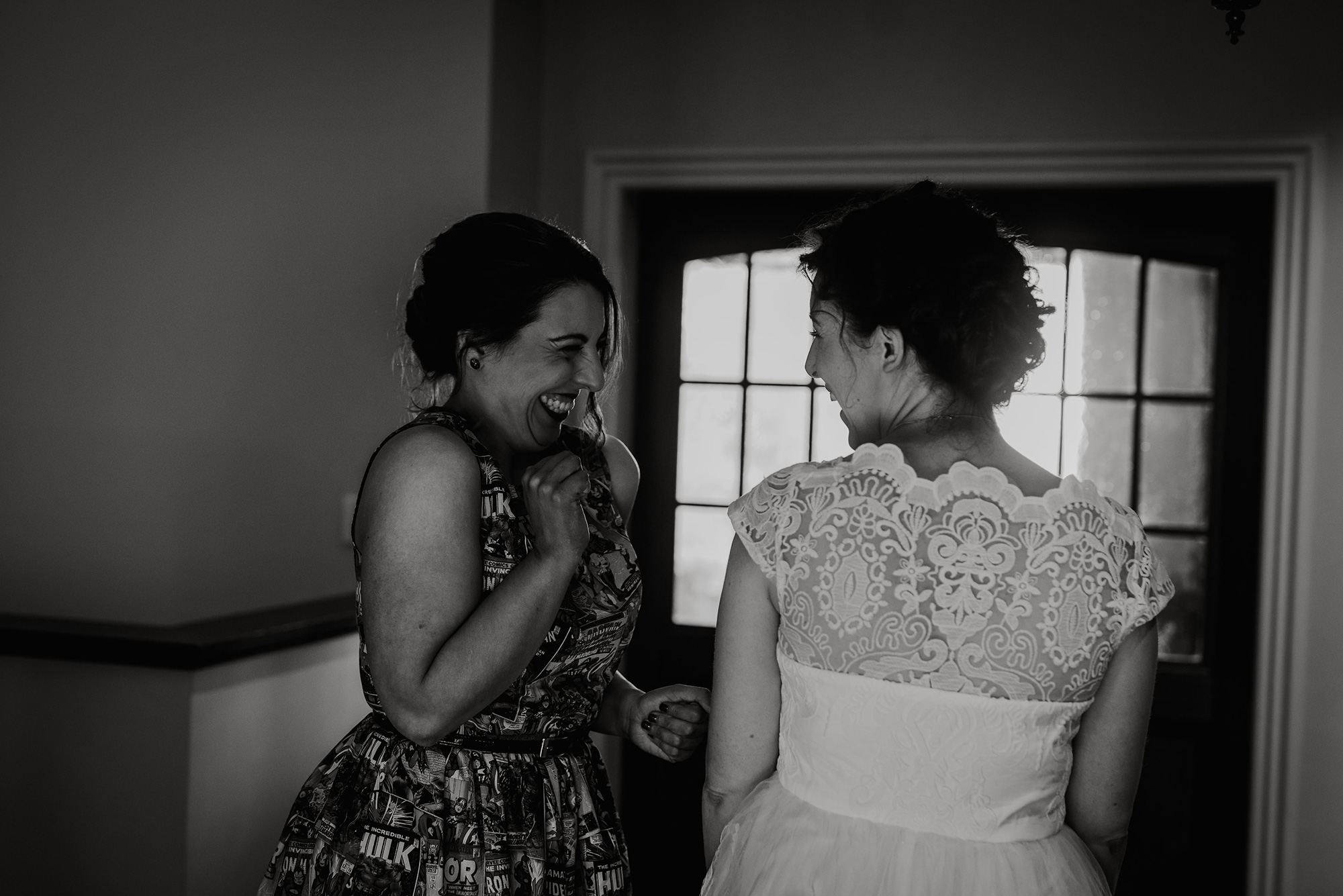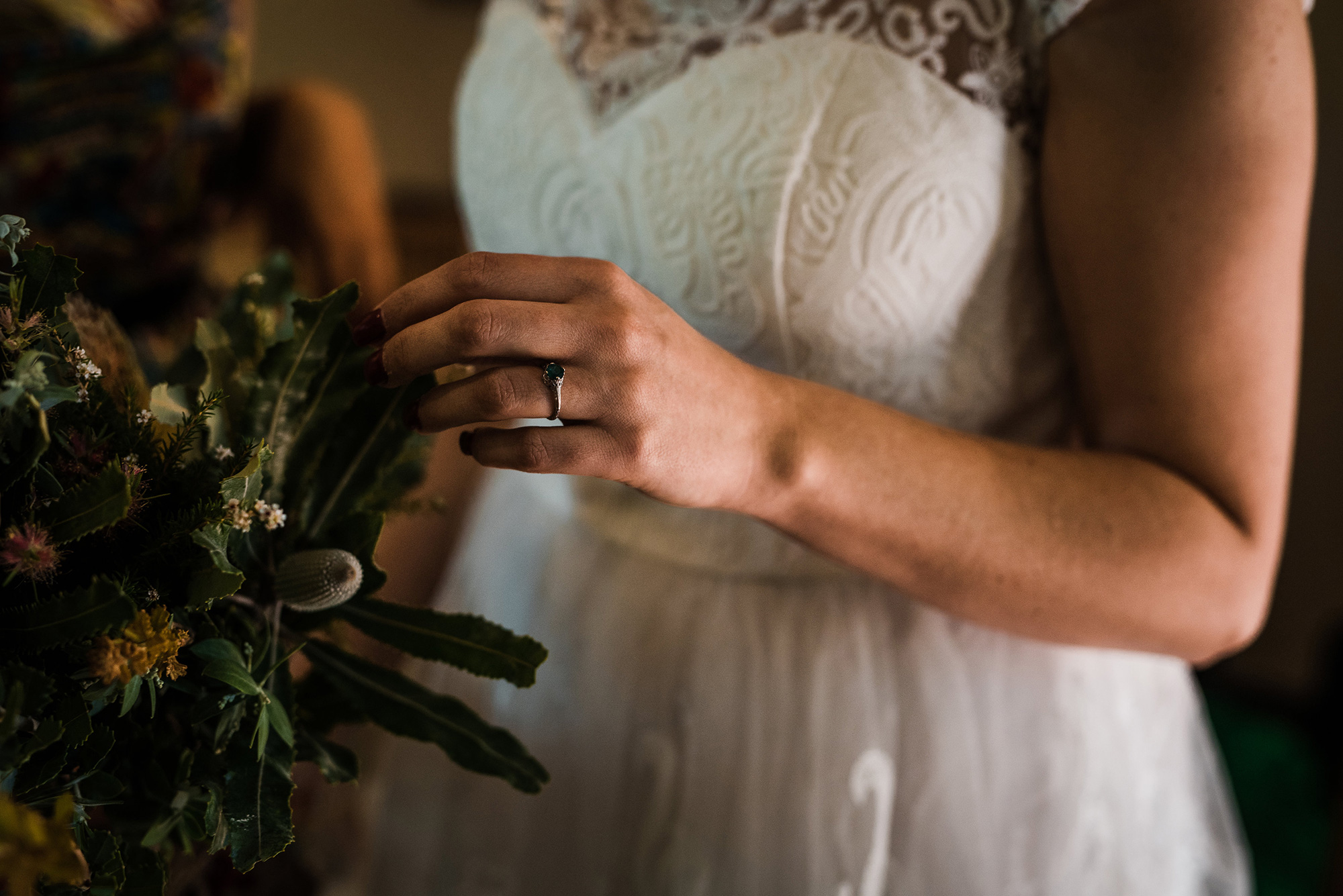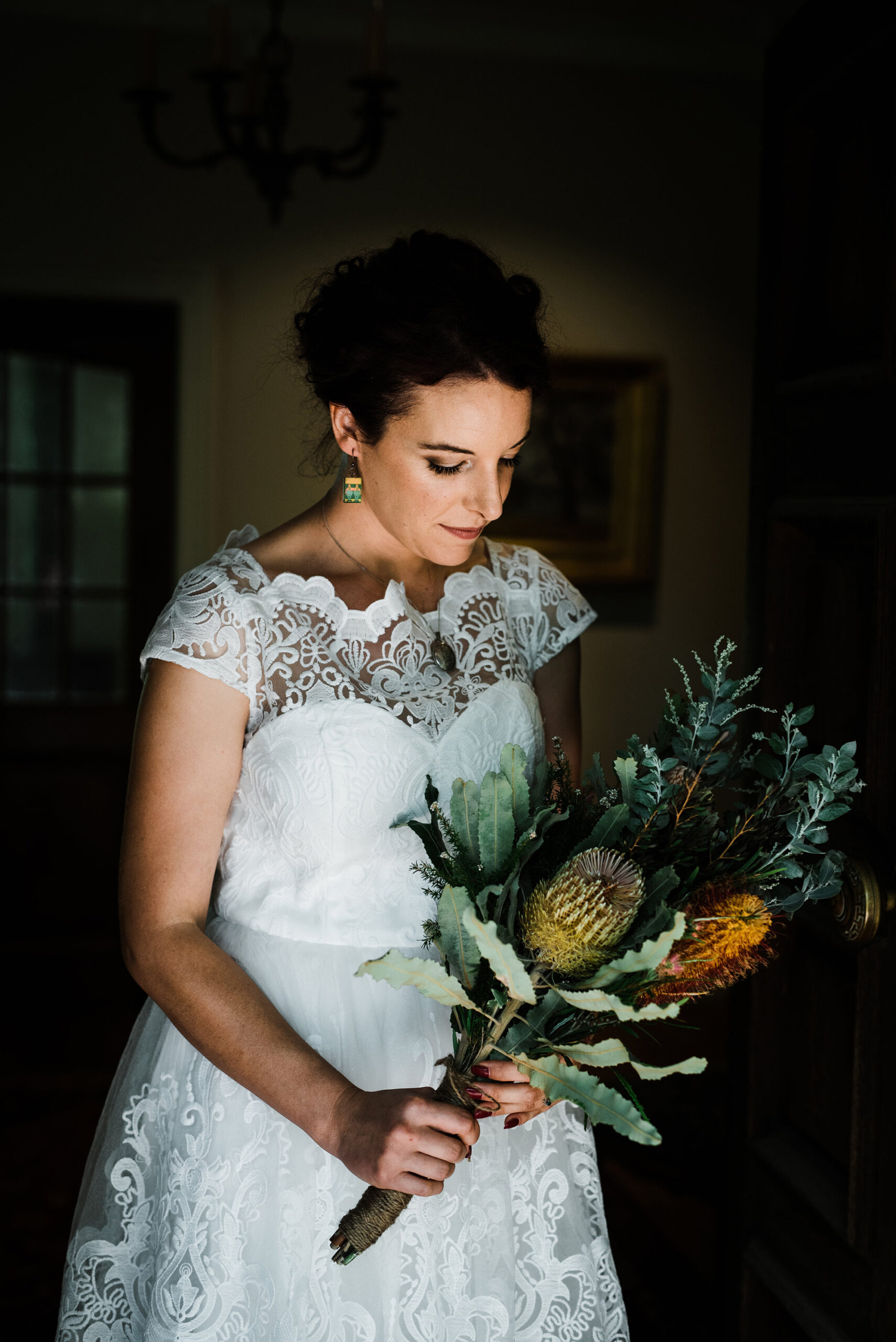 Lee originally ordered origami paper bouquets from the UK, however the parcel was addressed incorrectly and never arrived. At last minute, Lee purchased her pre-made native bouquet from a market at an absolute steal – only $12!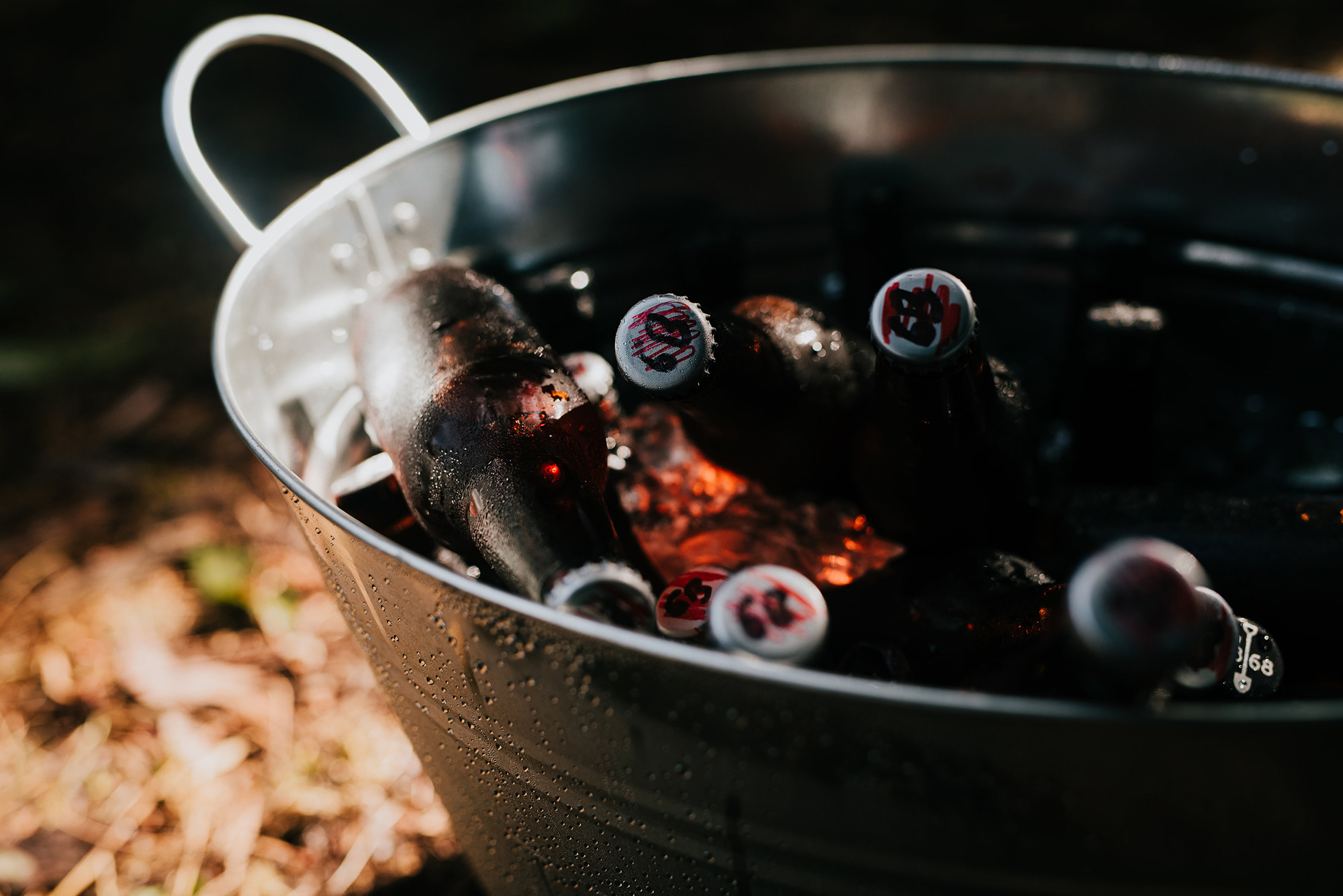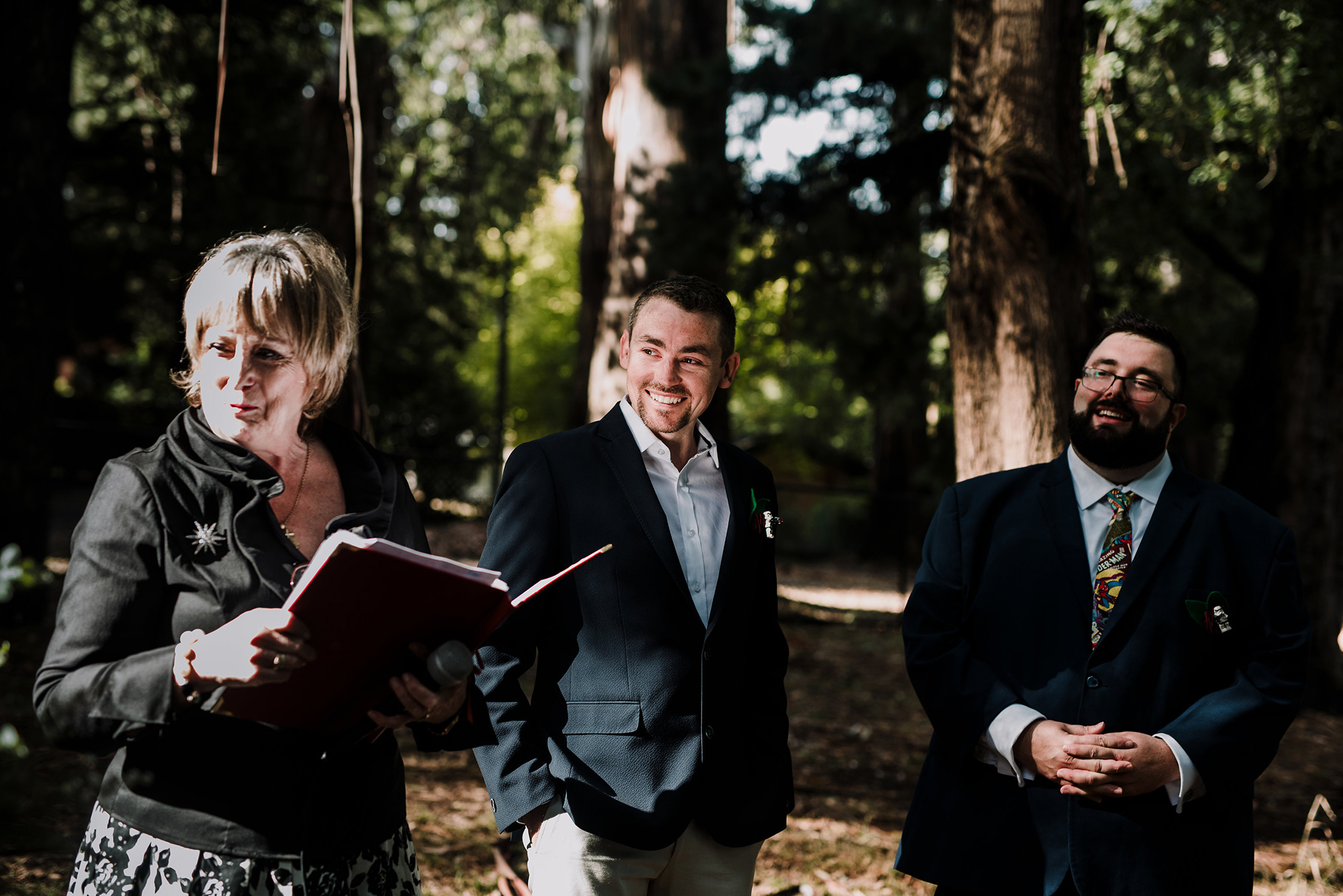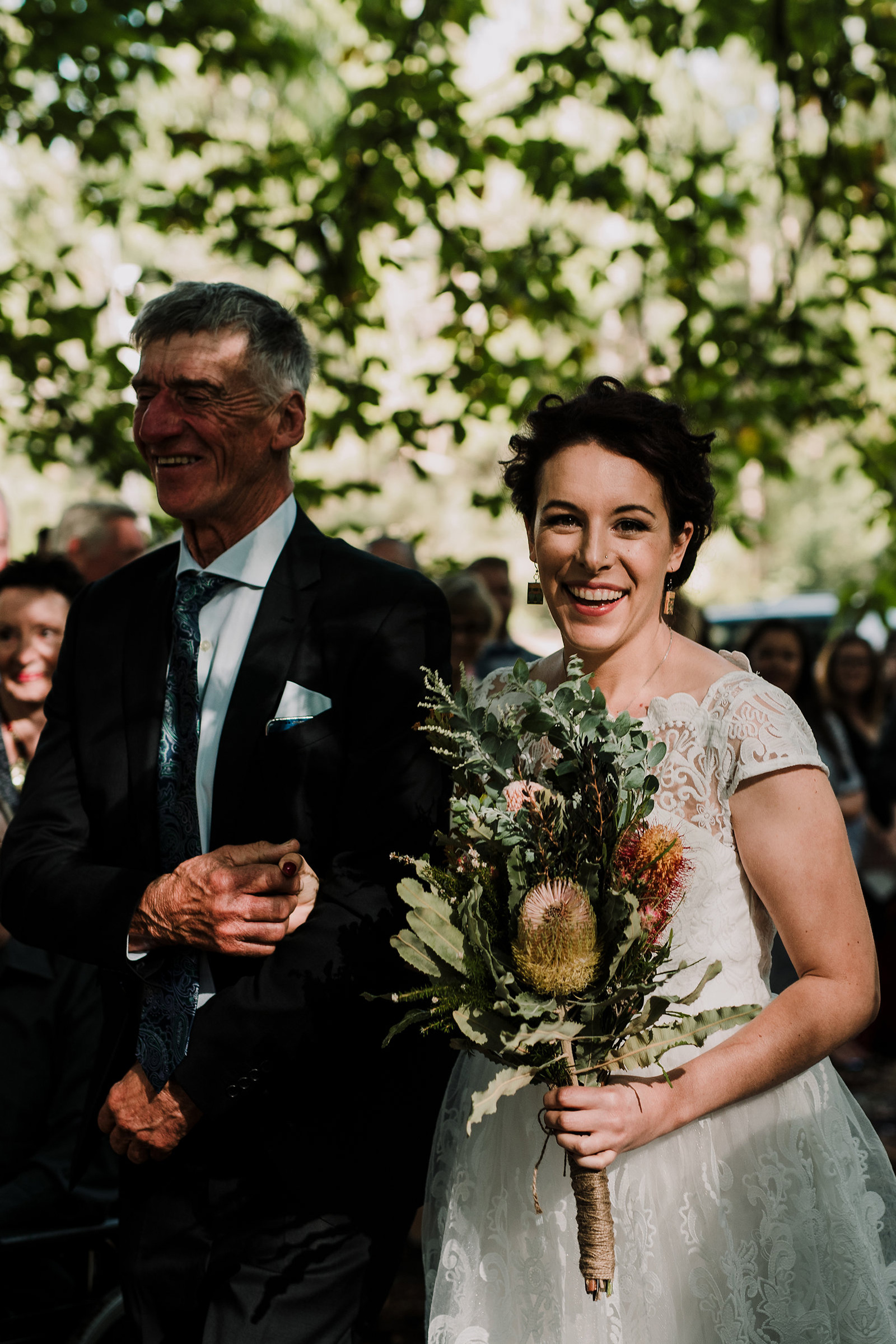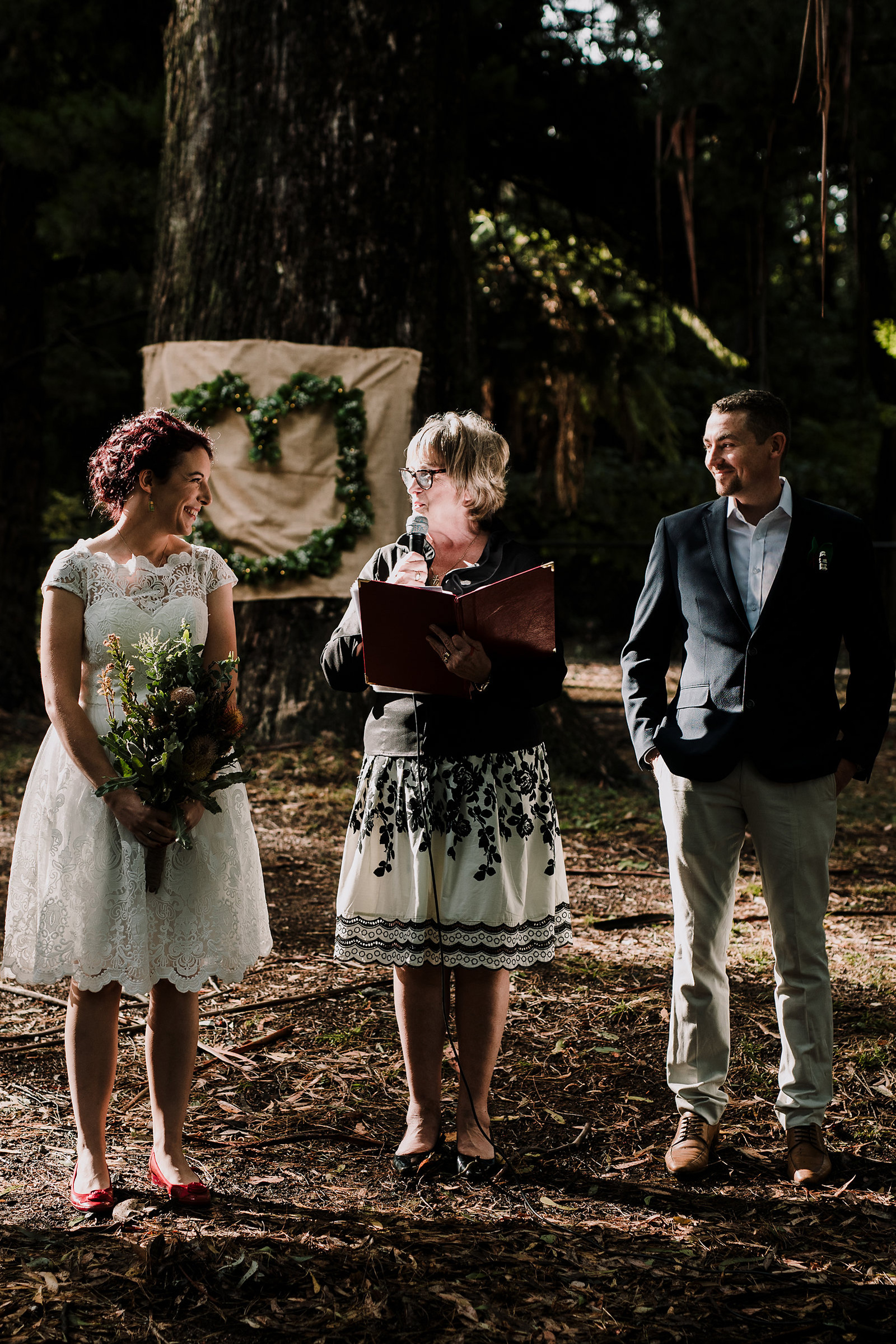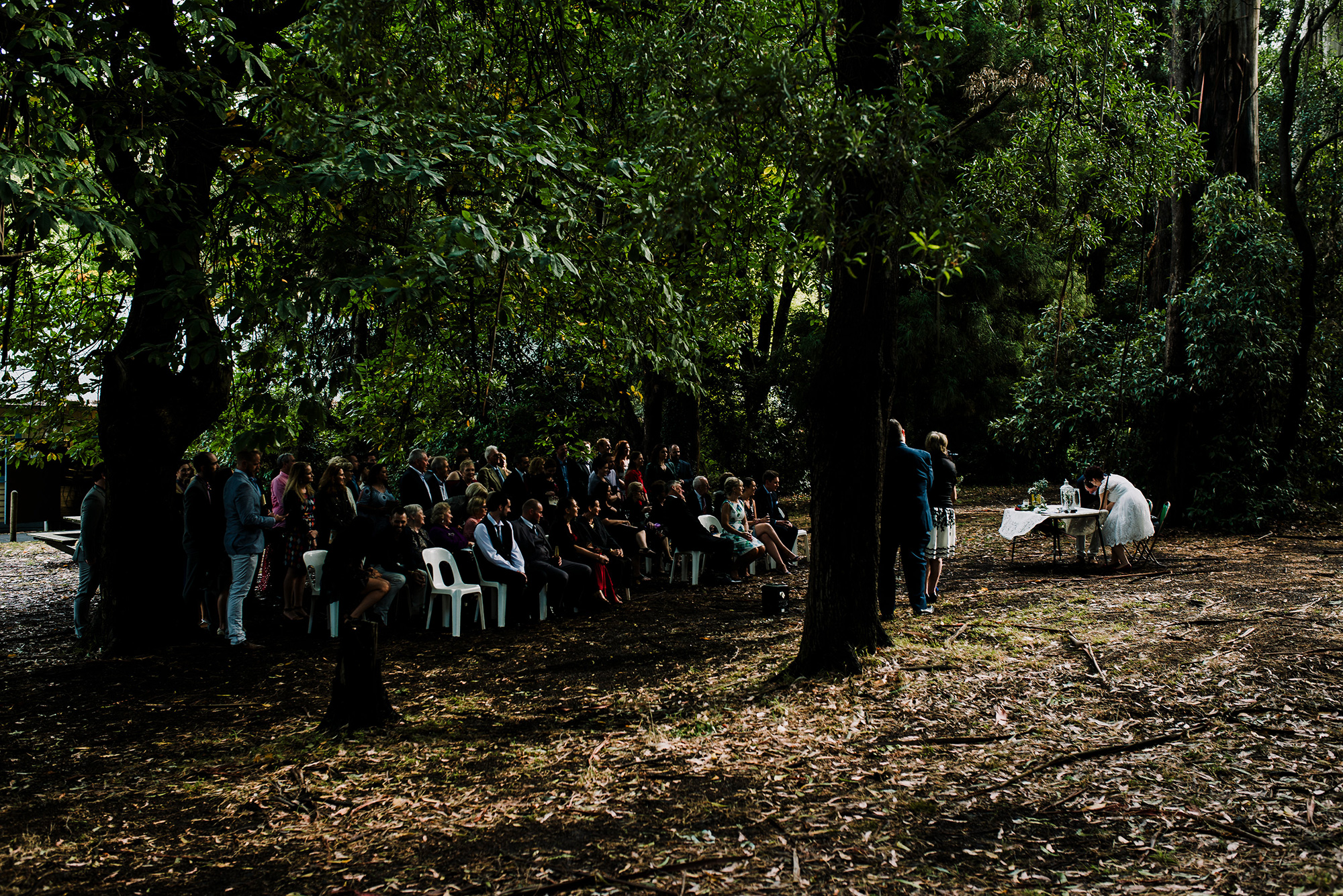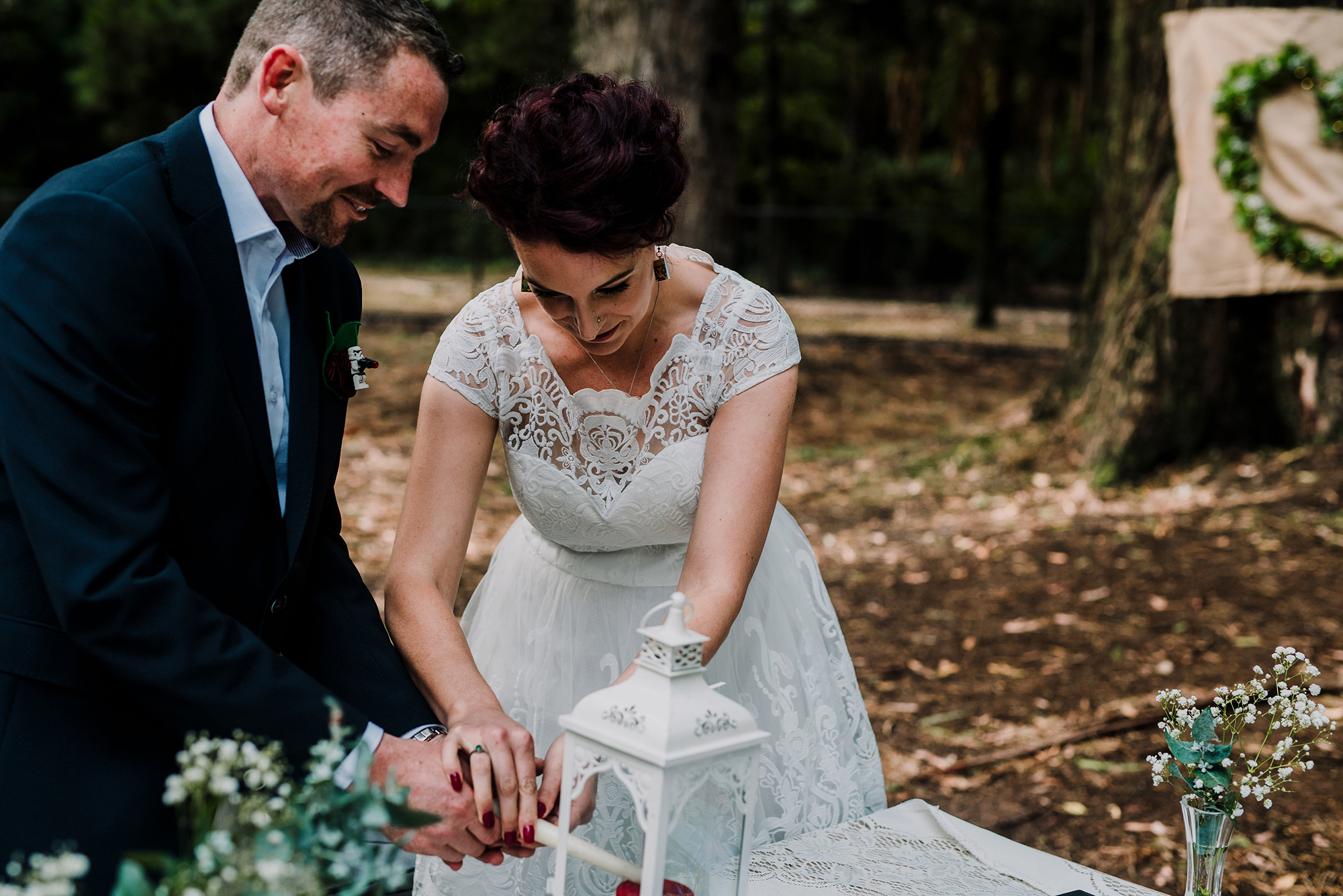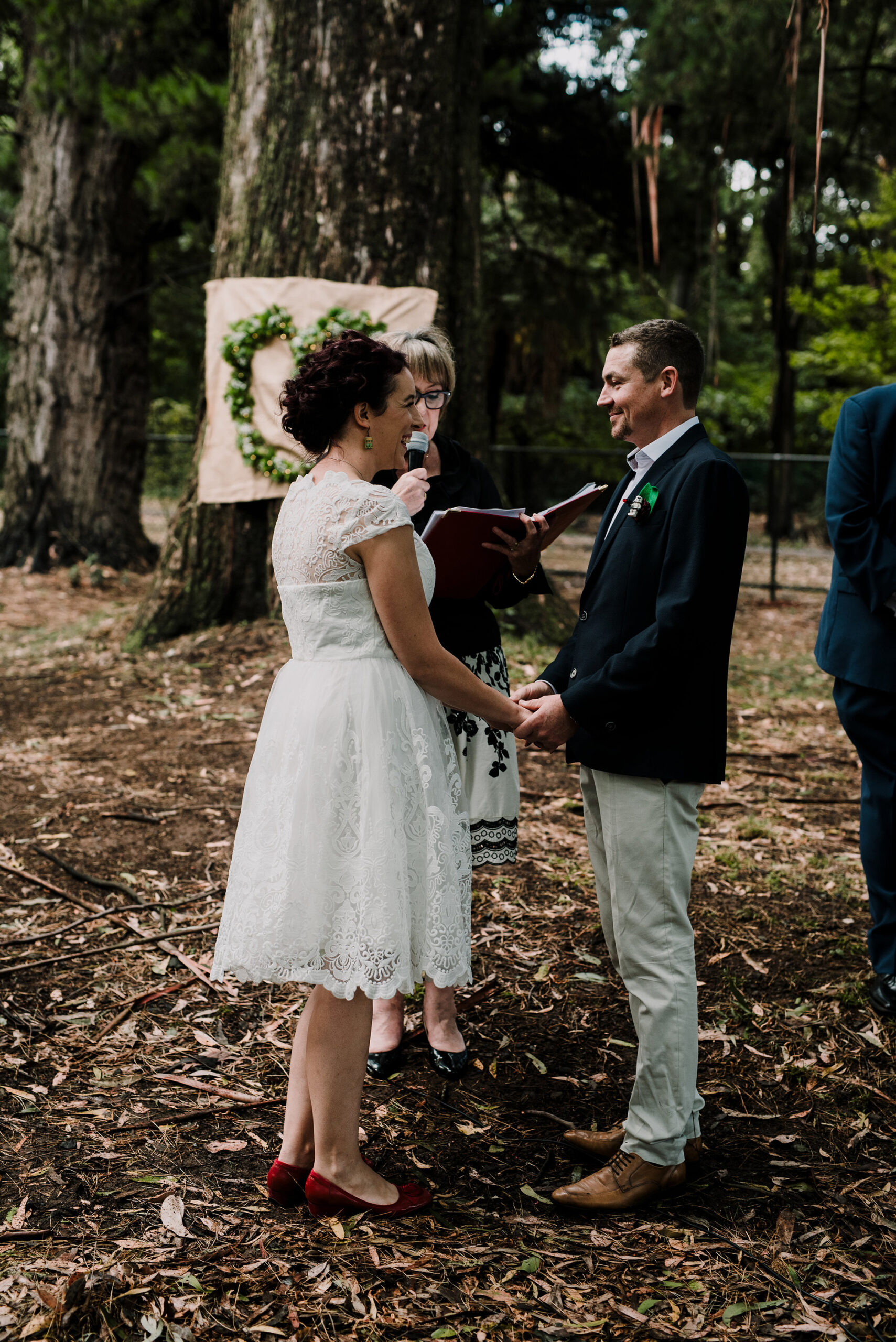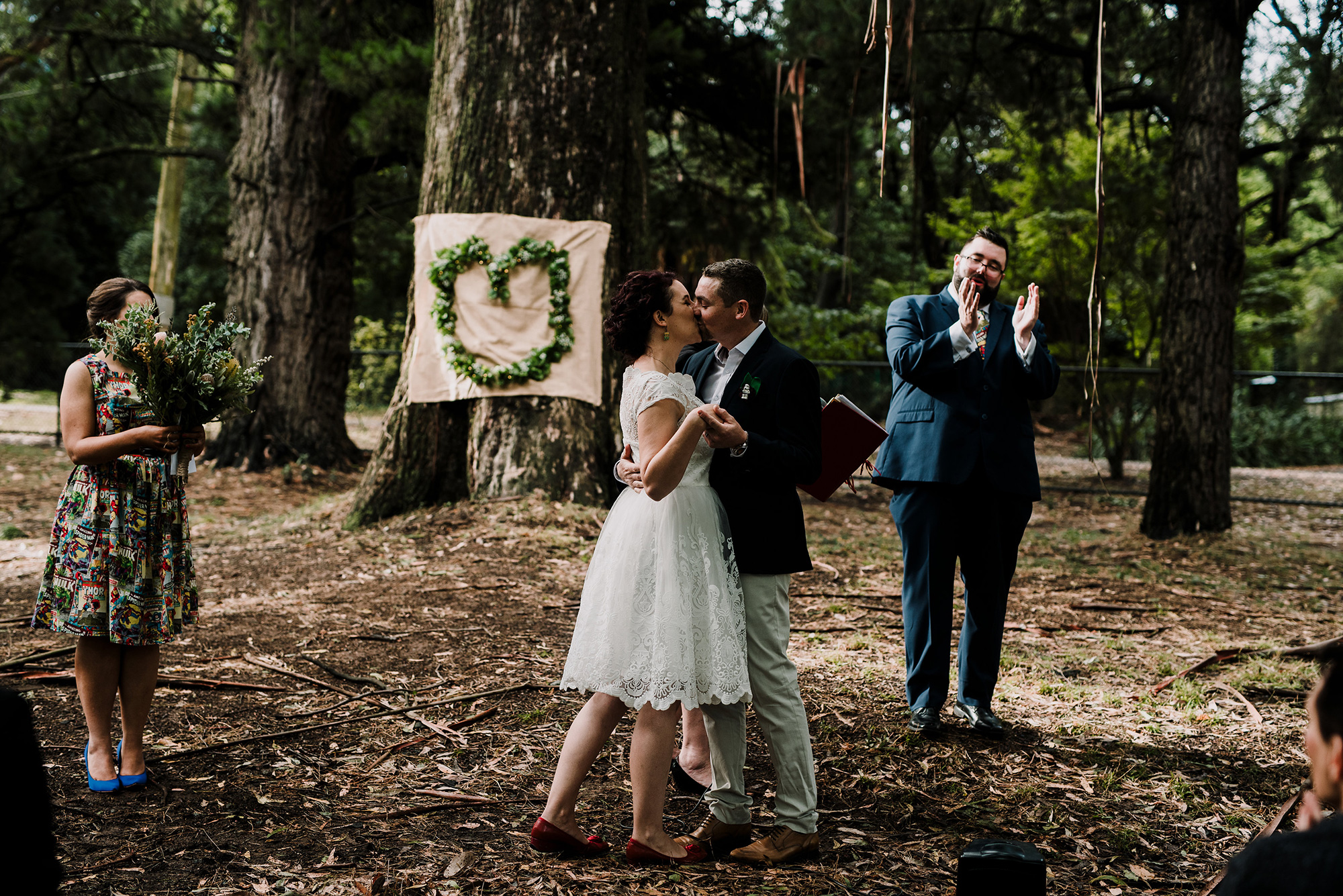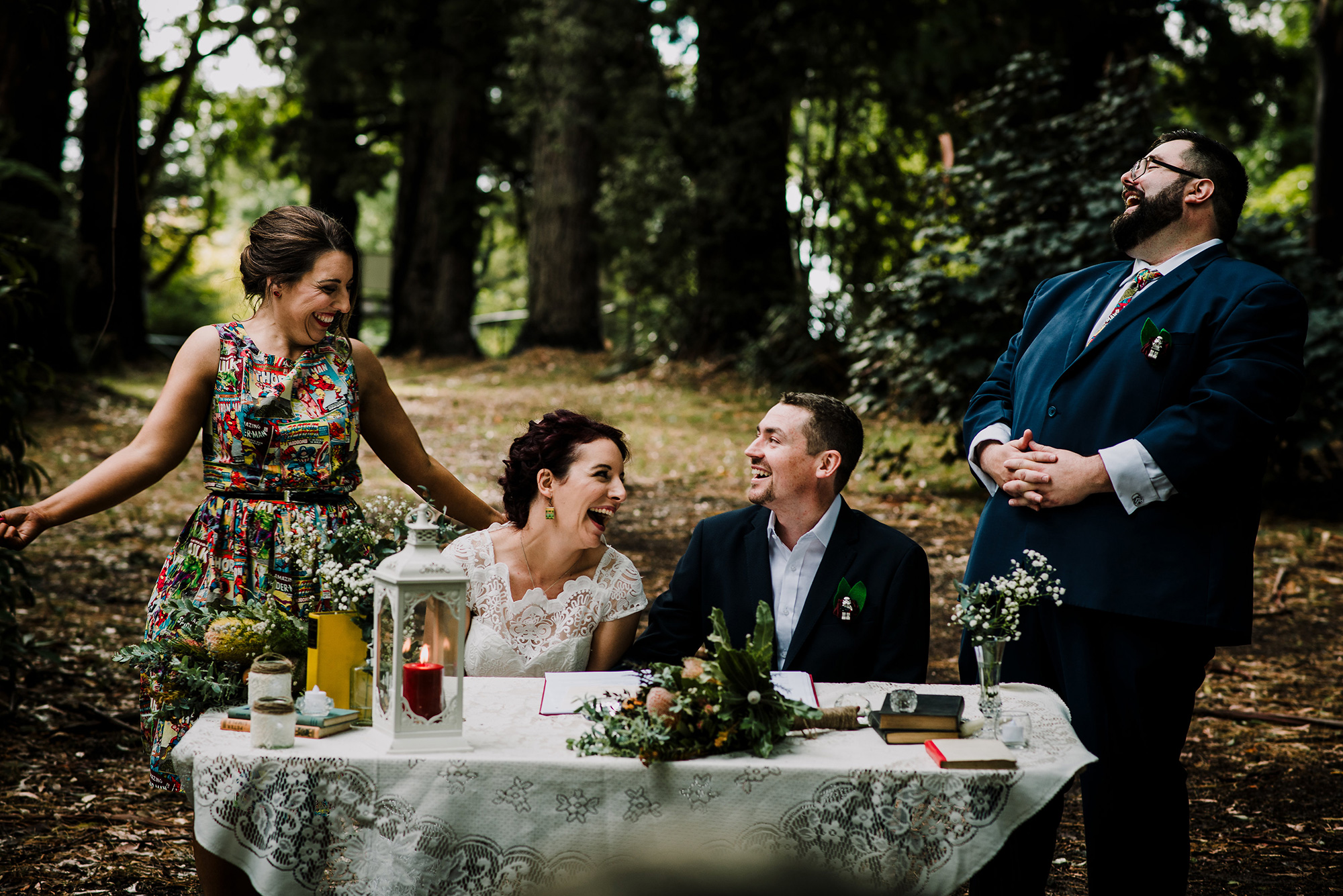 Lee's bridesmaid and Stephen's groomsman fit perfectly into the geeky theme, wearing matching comic book dress and tie.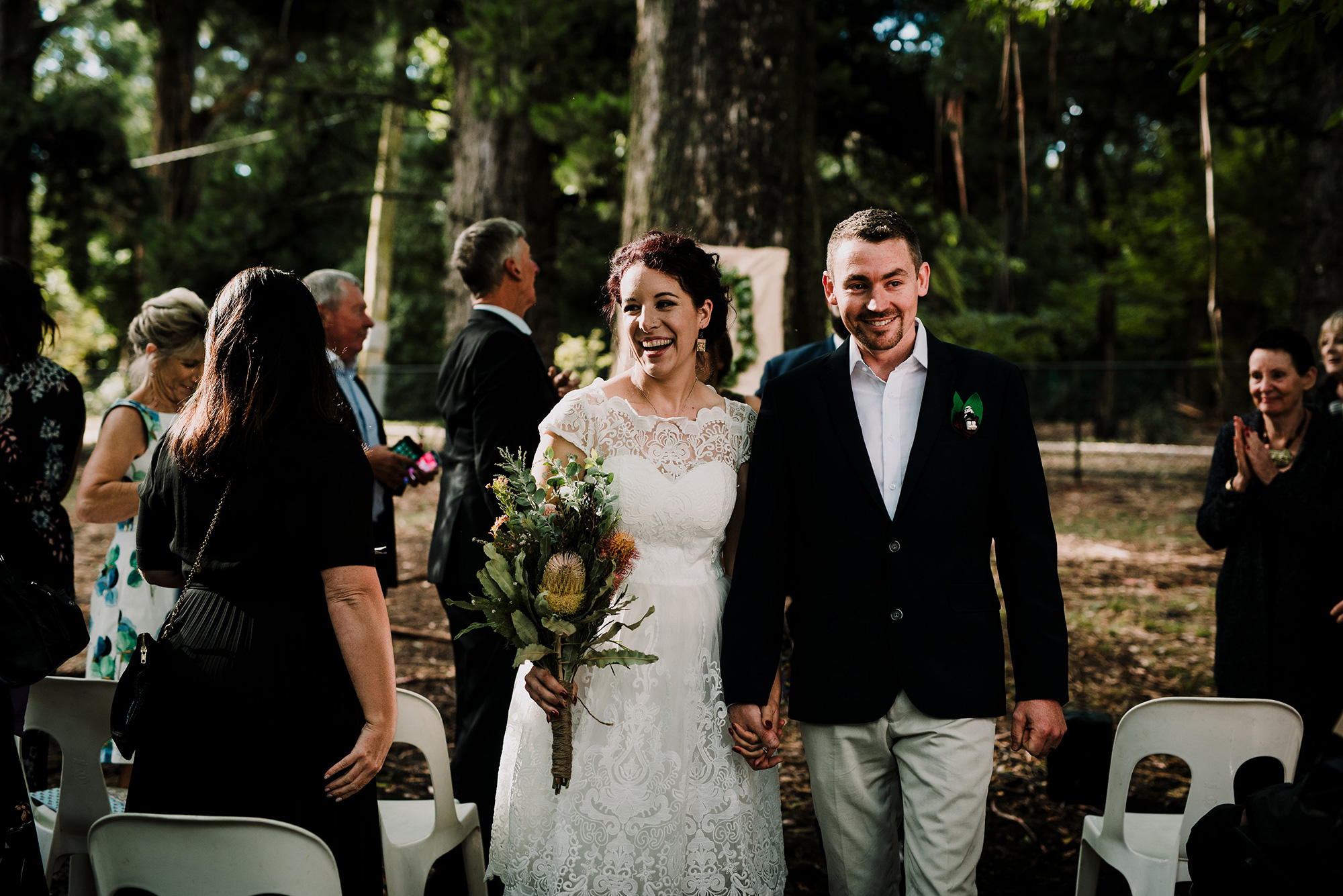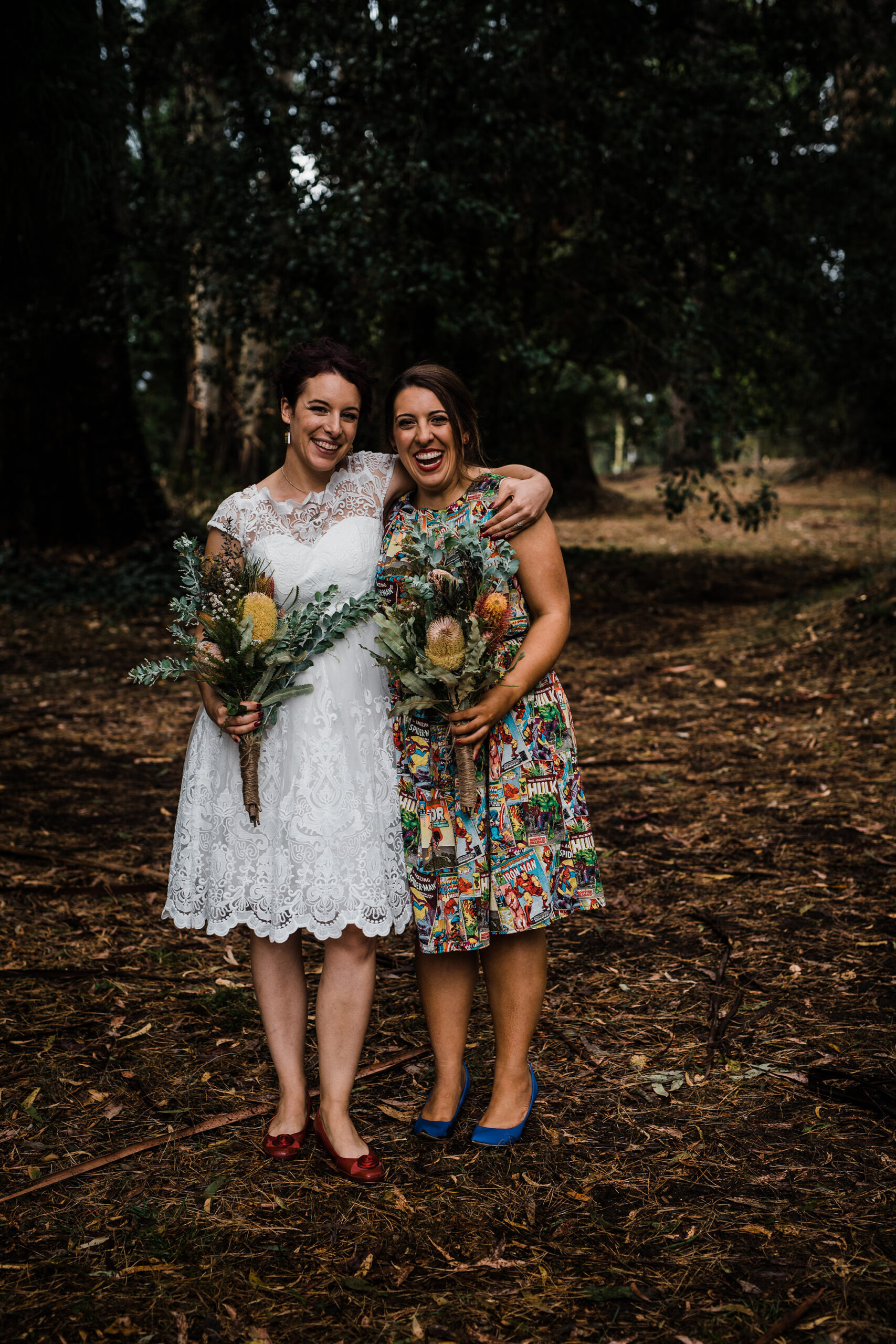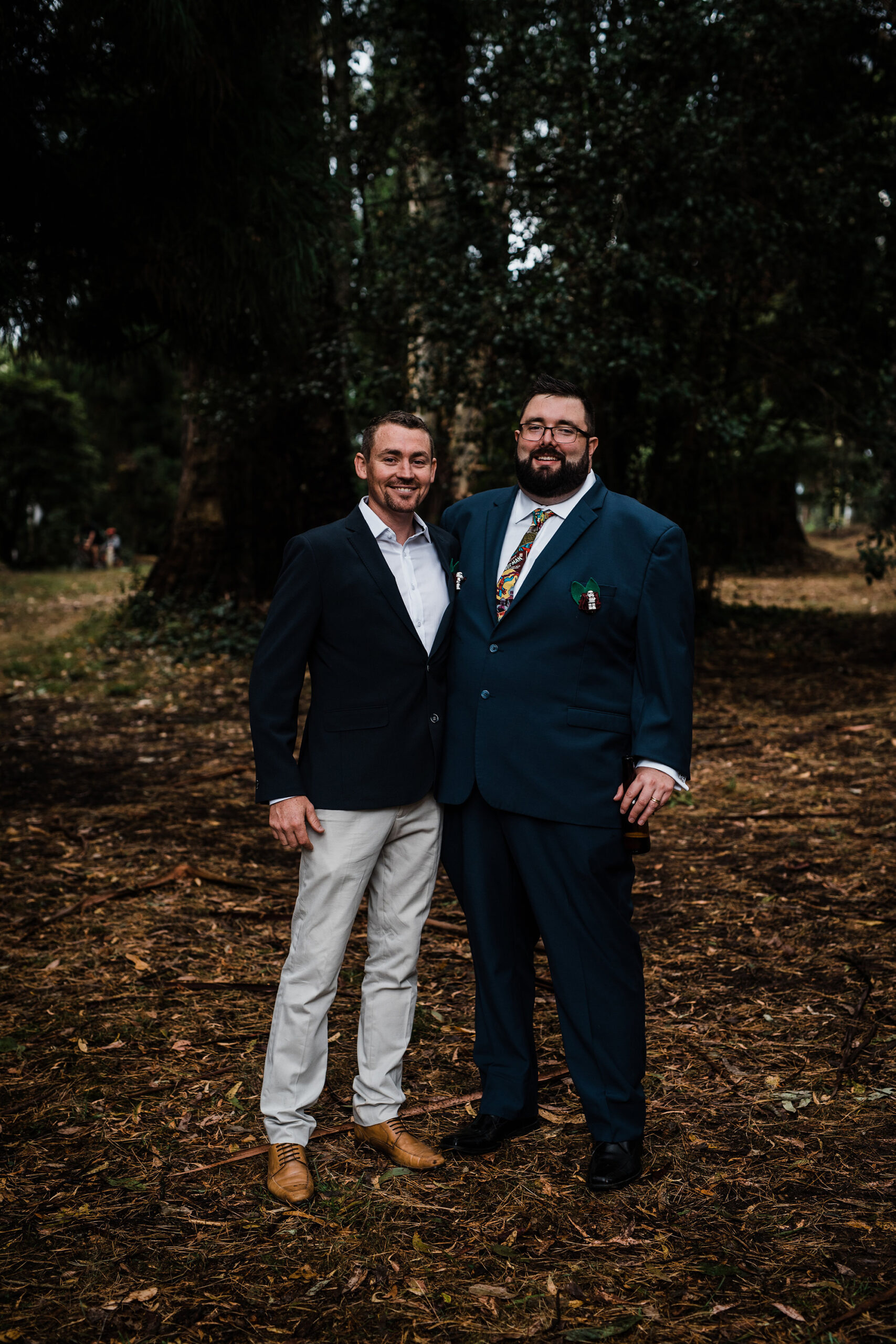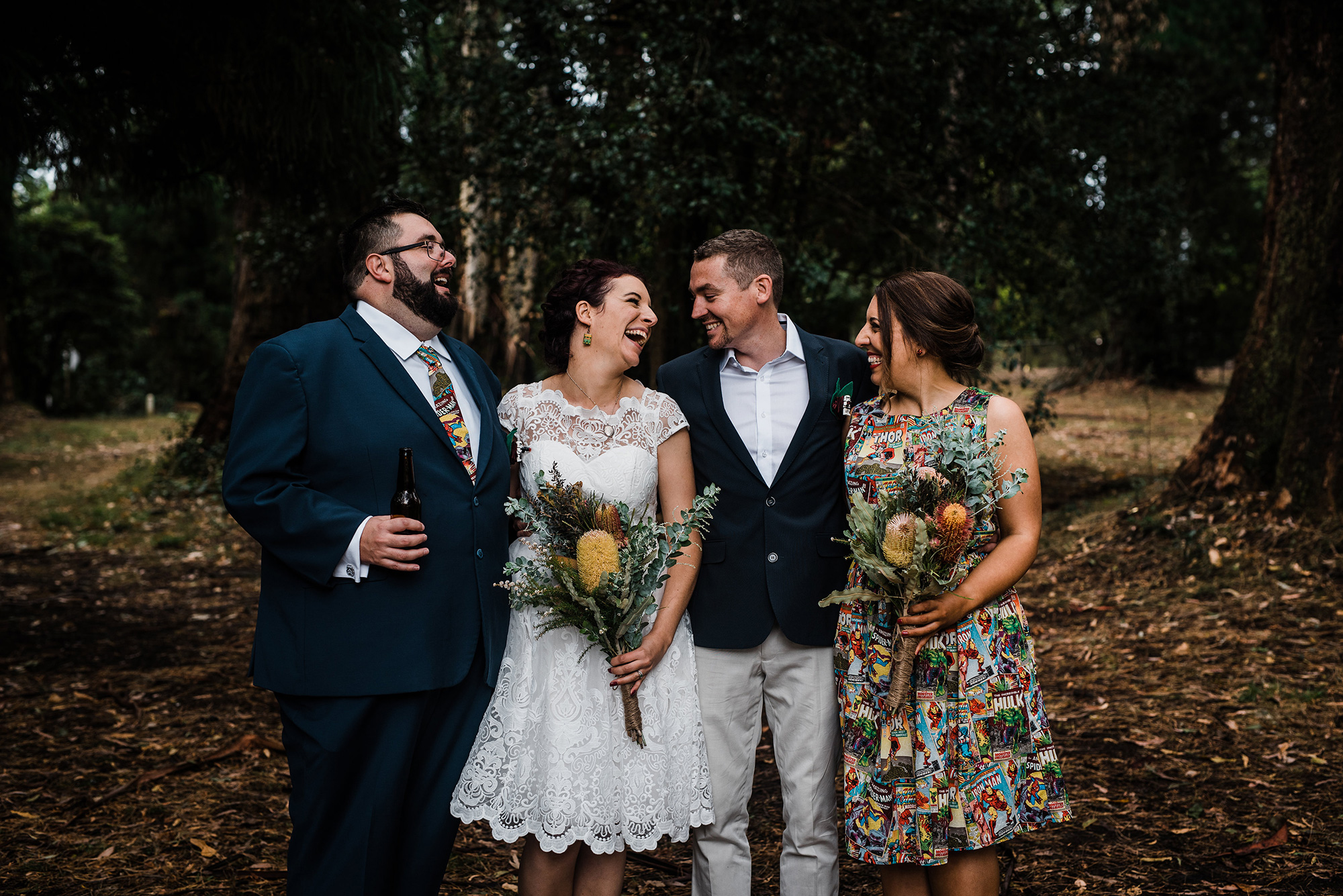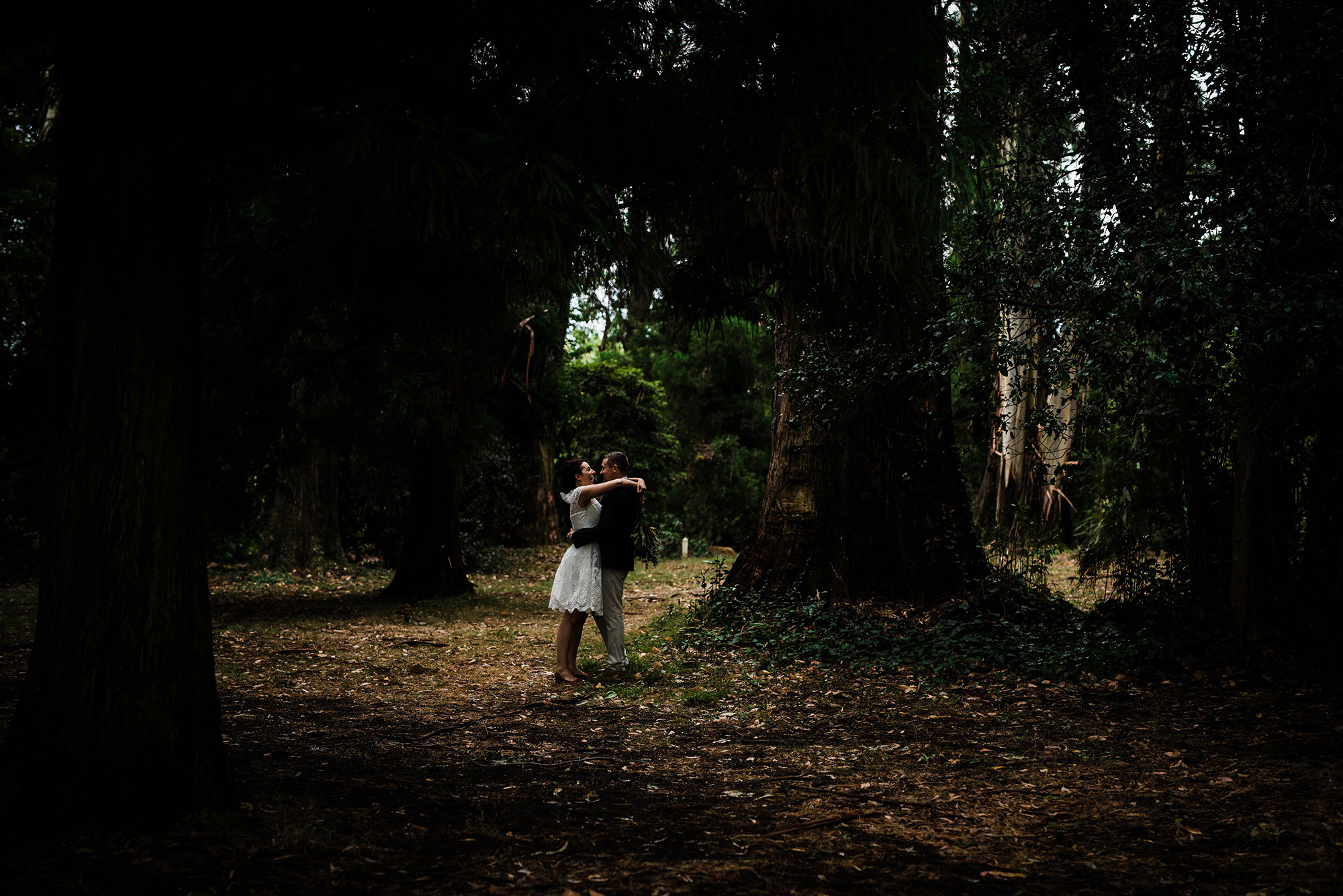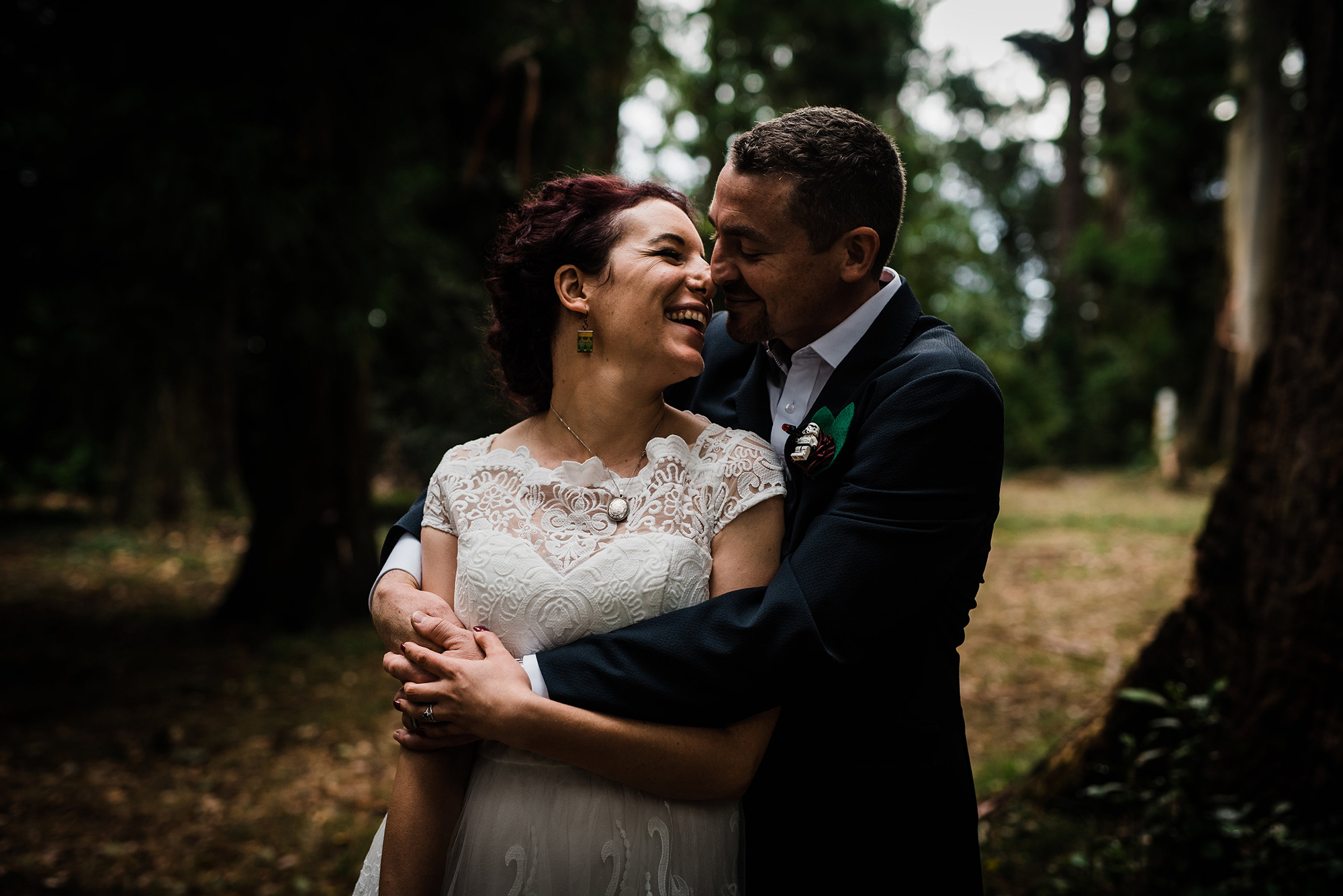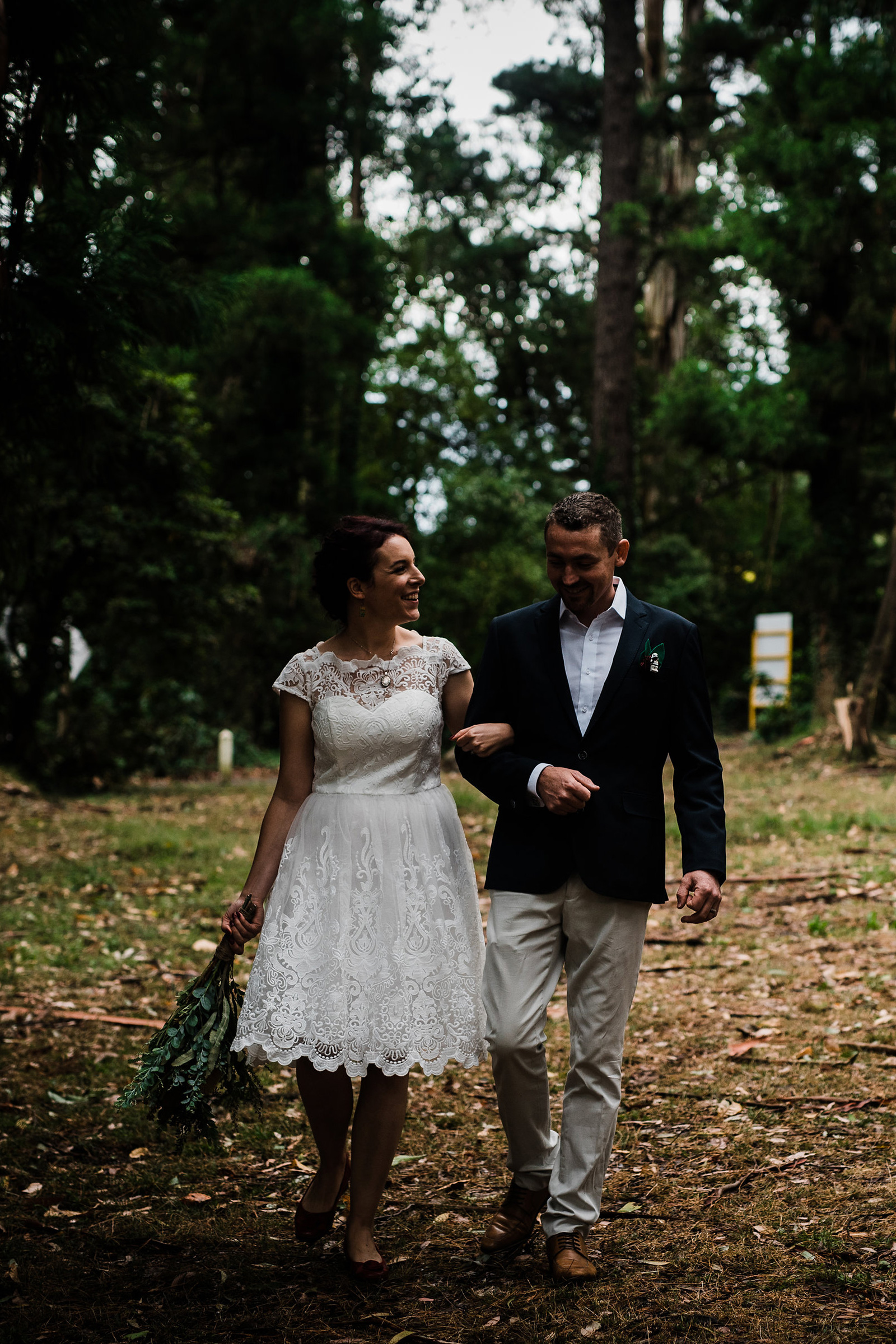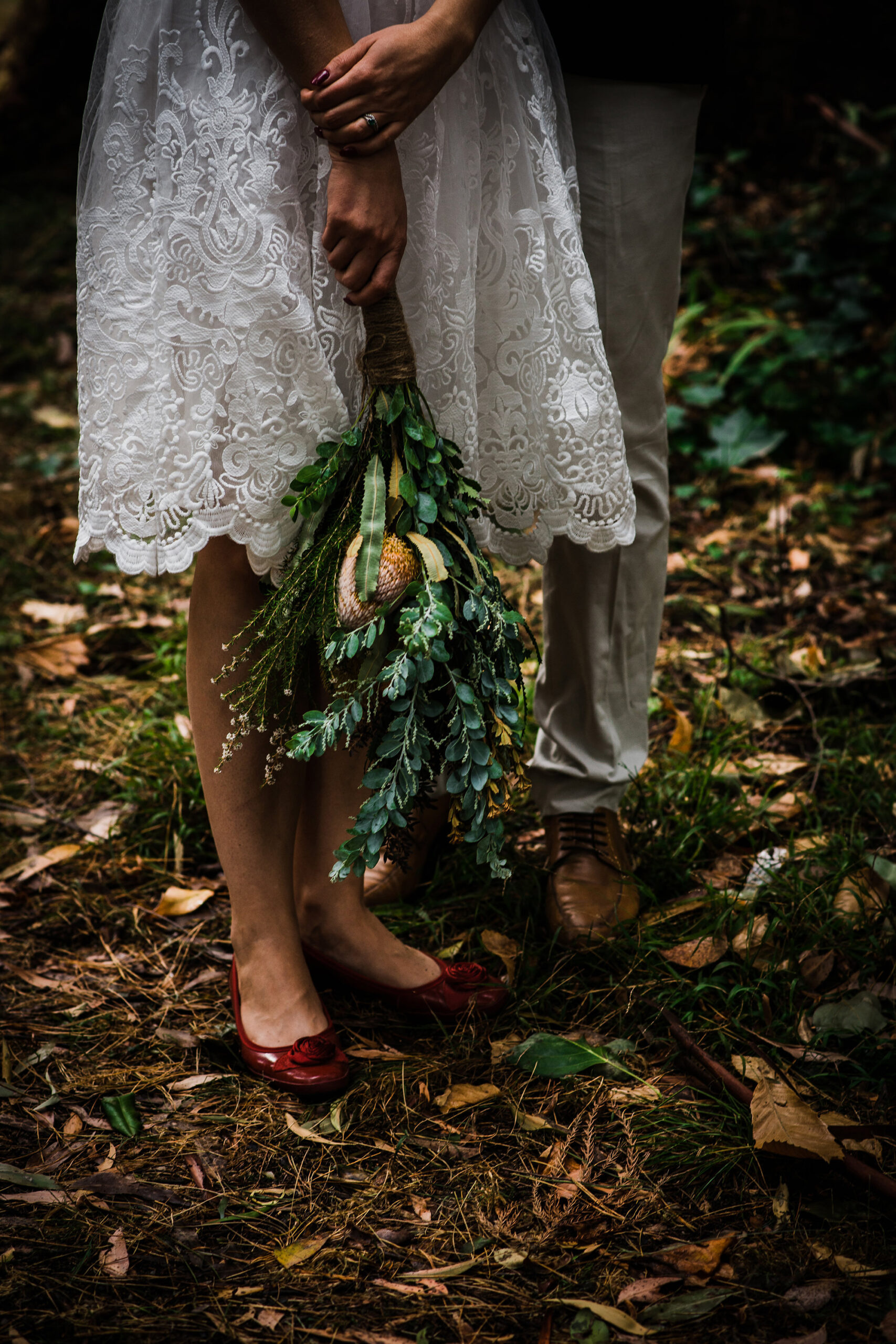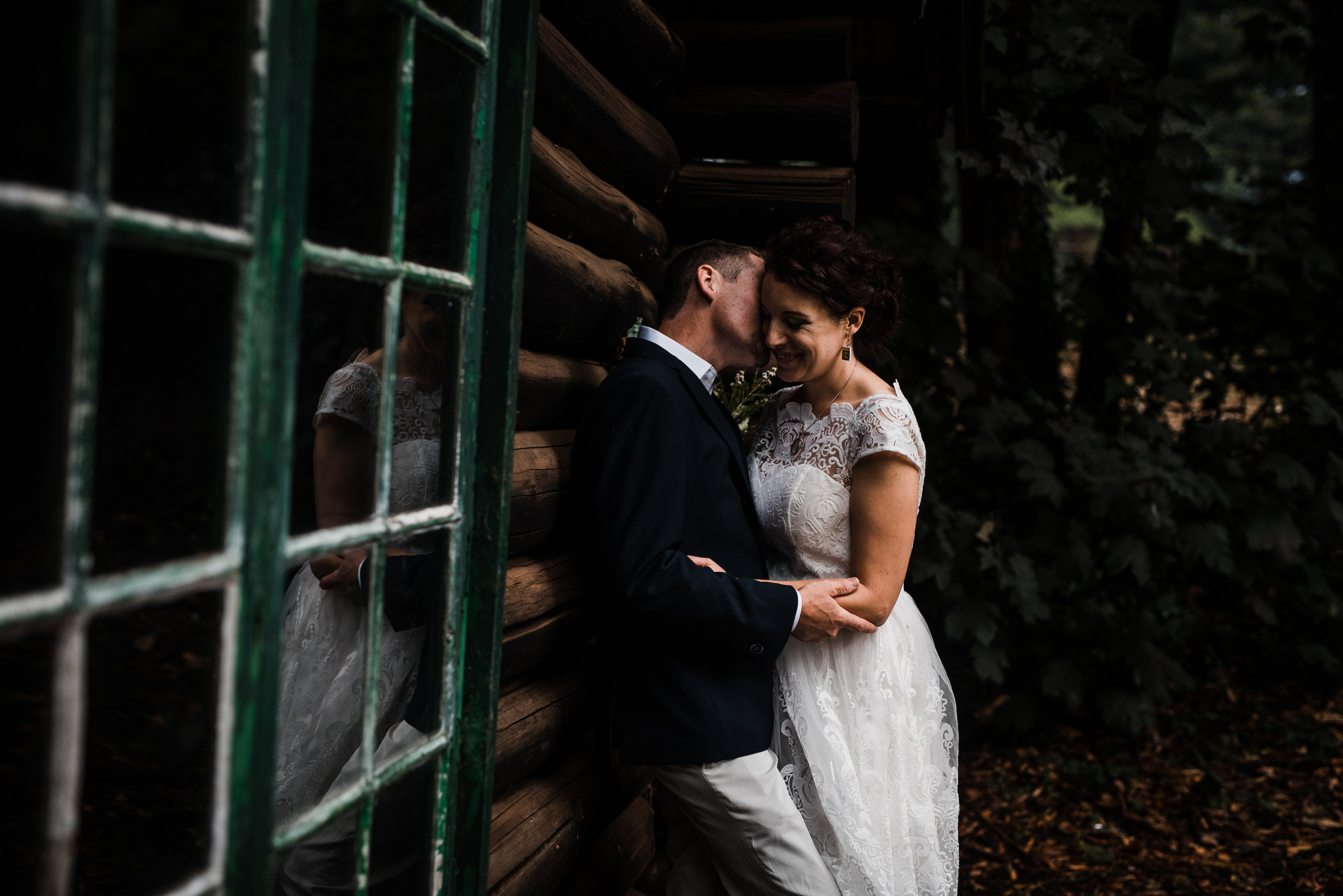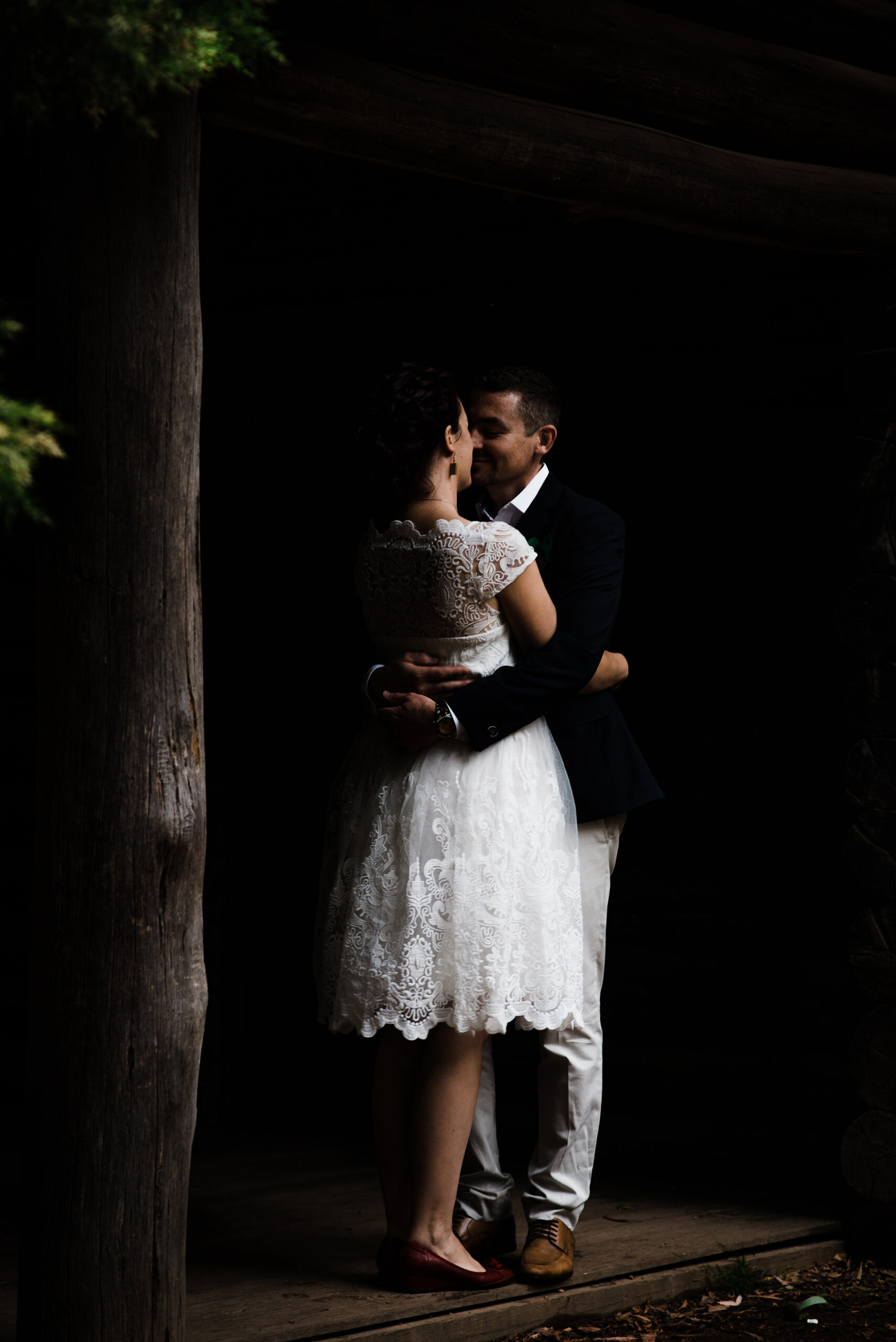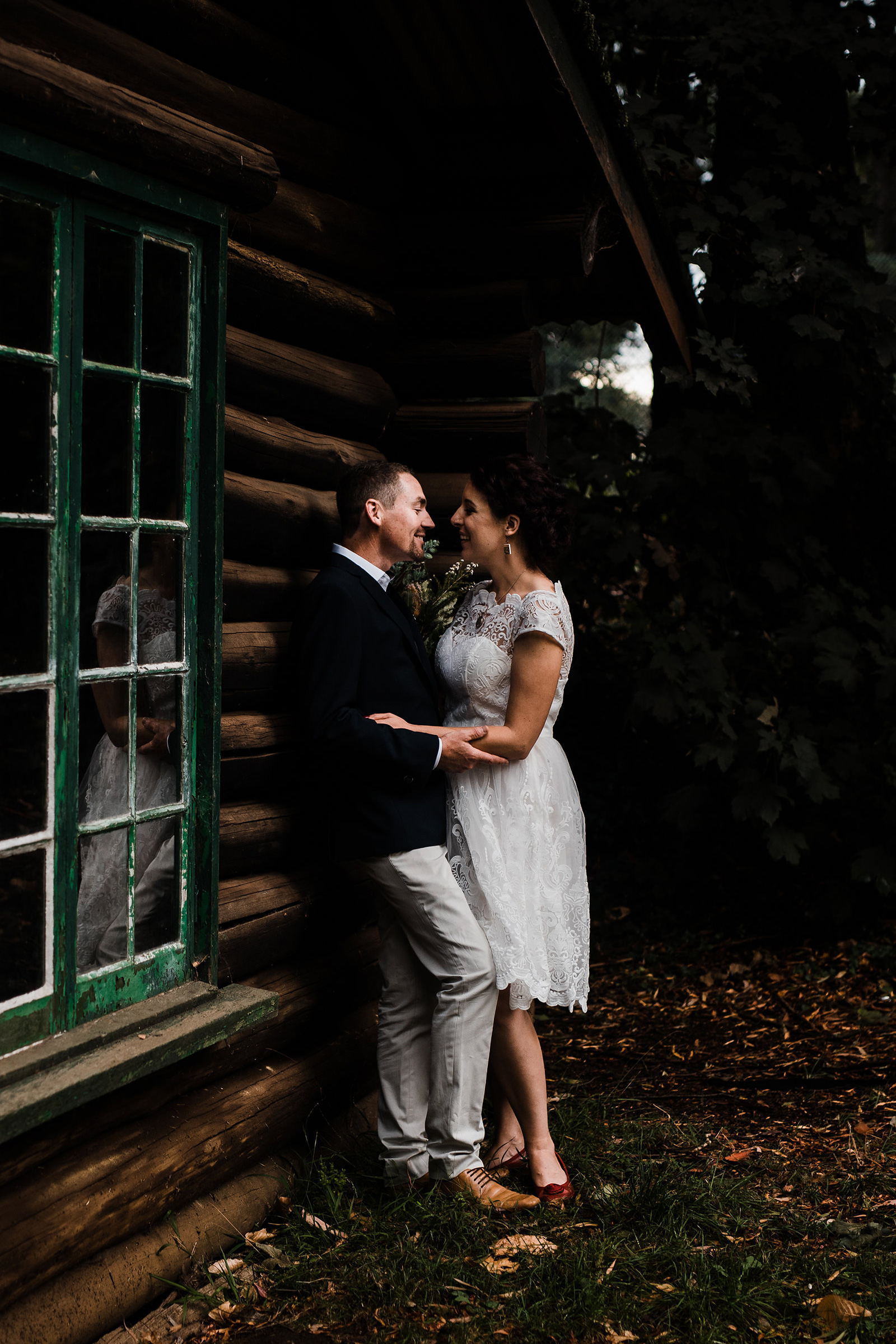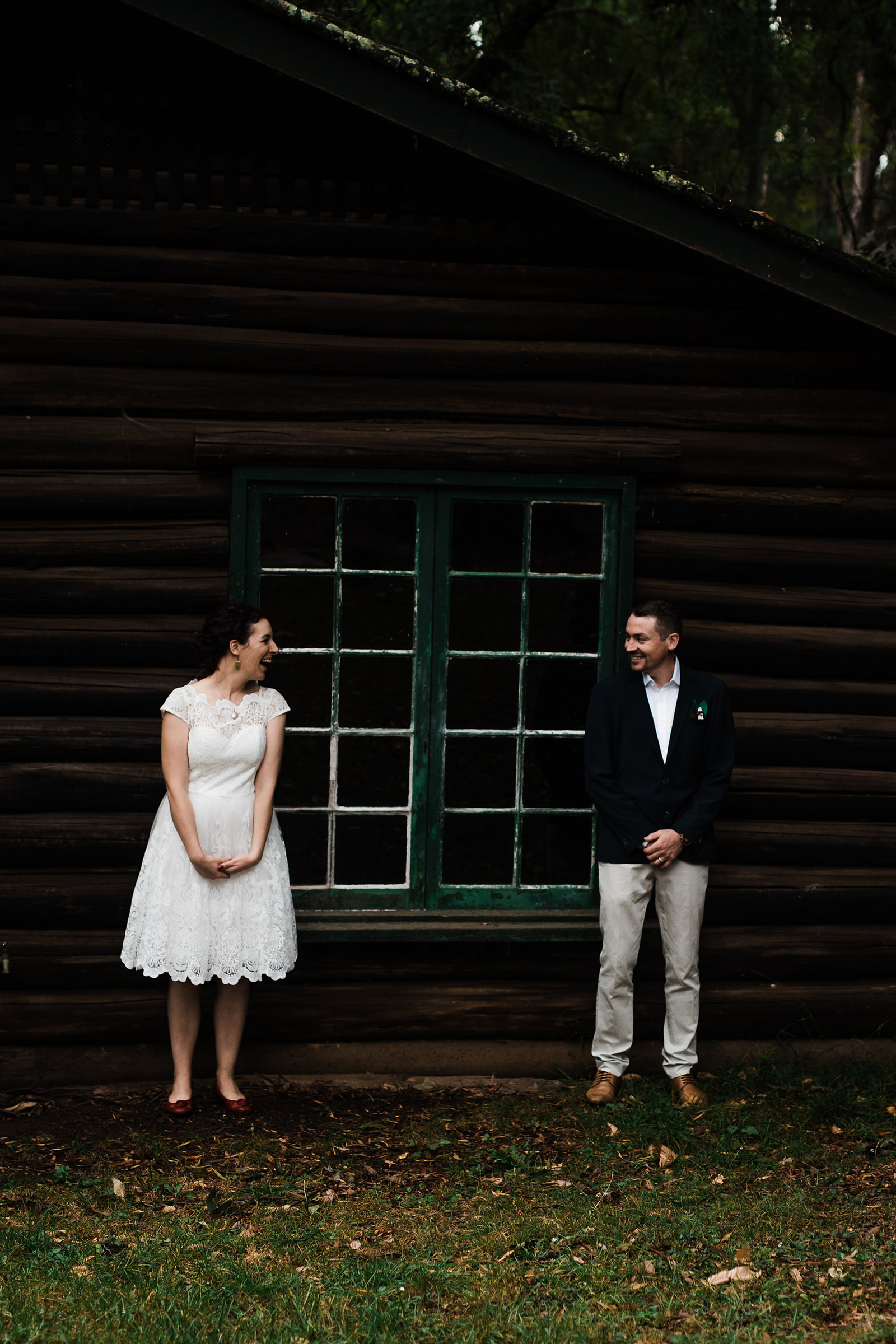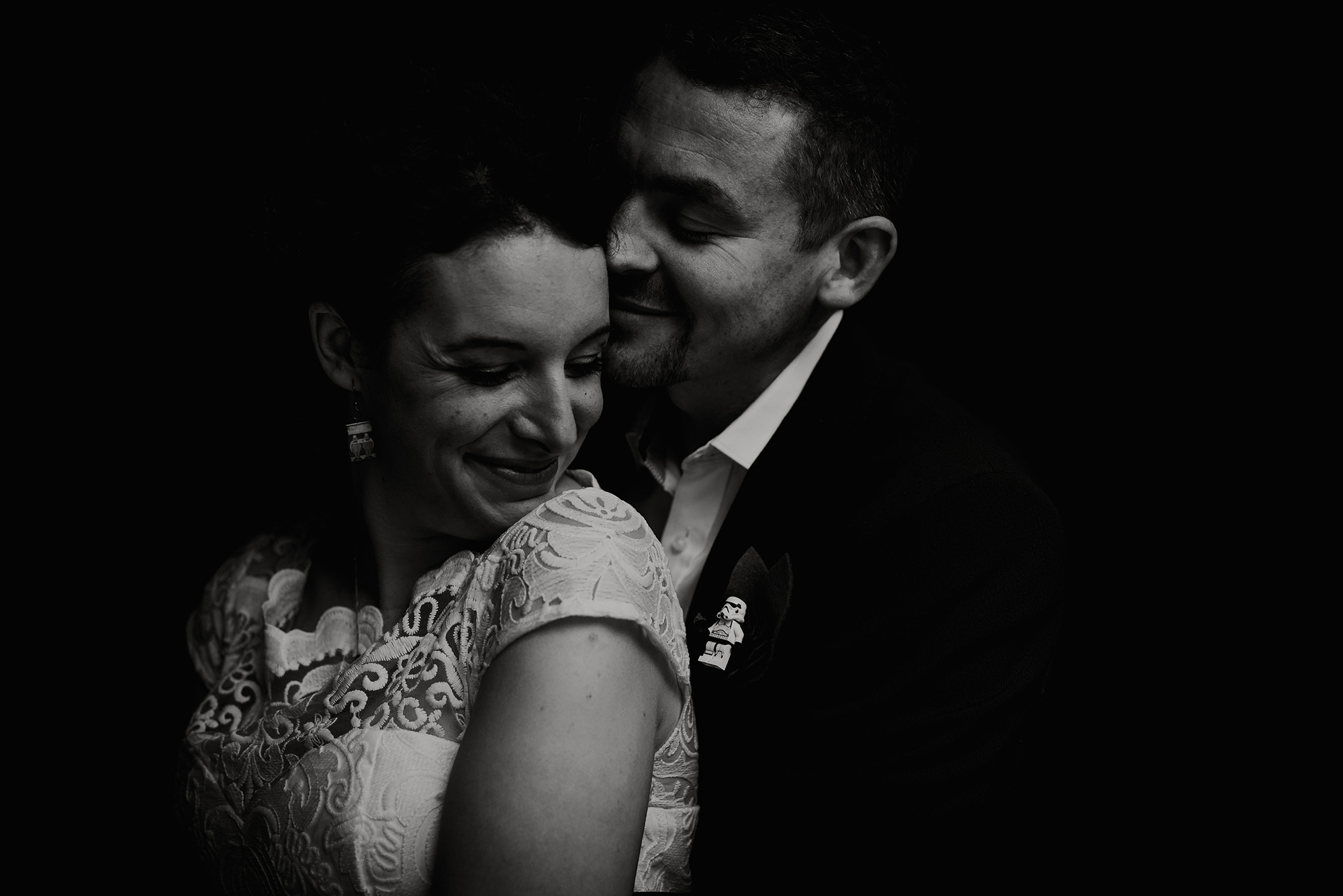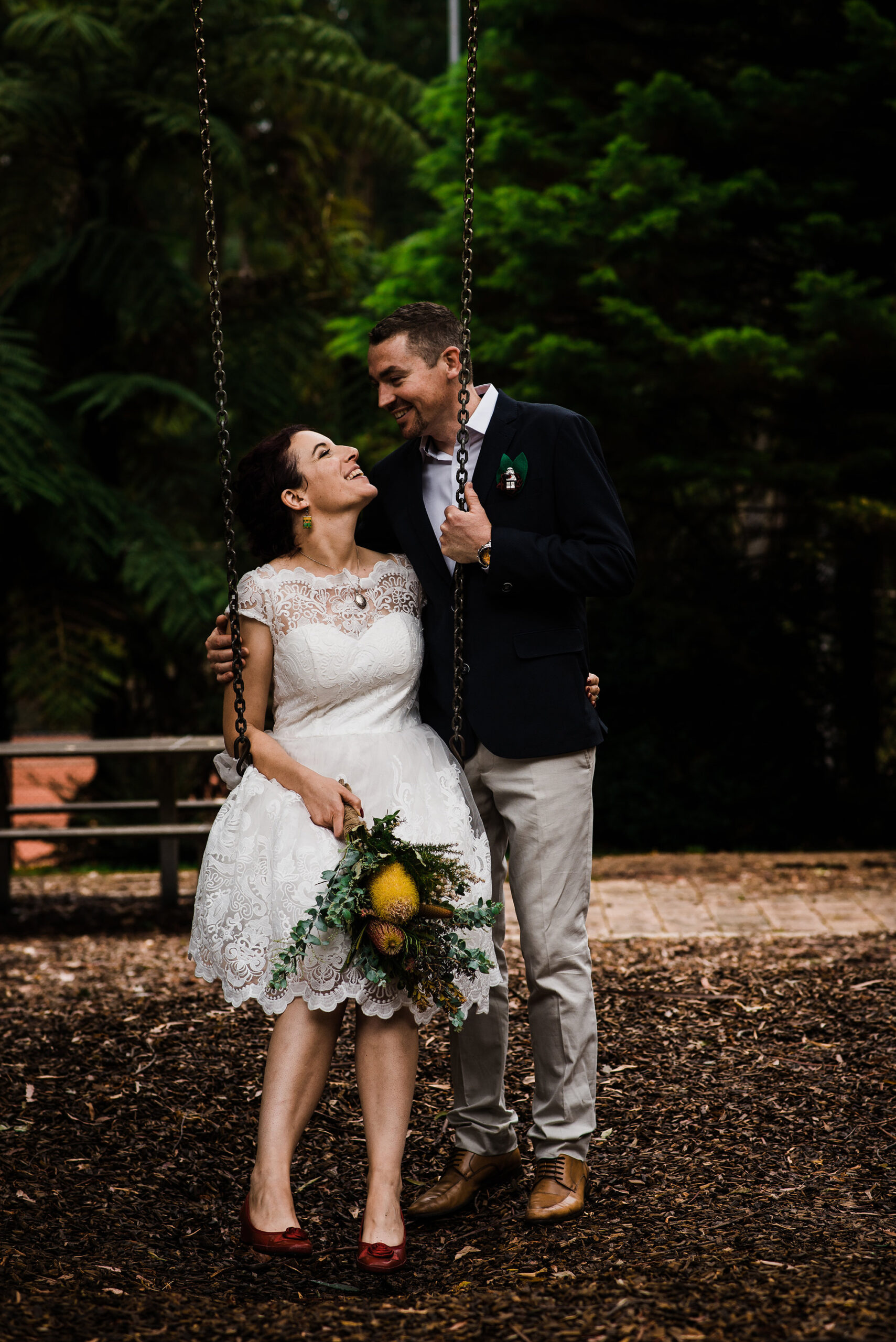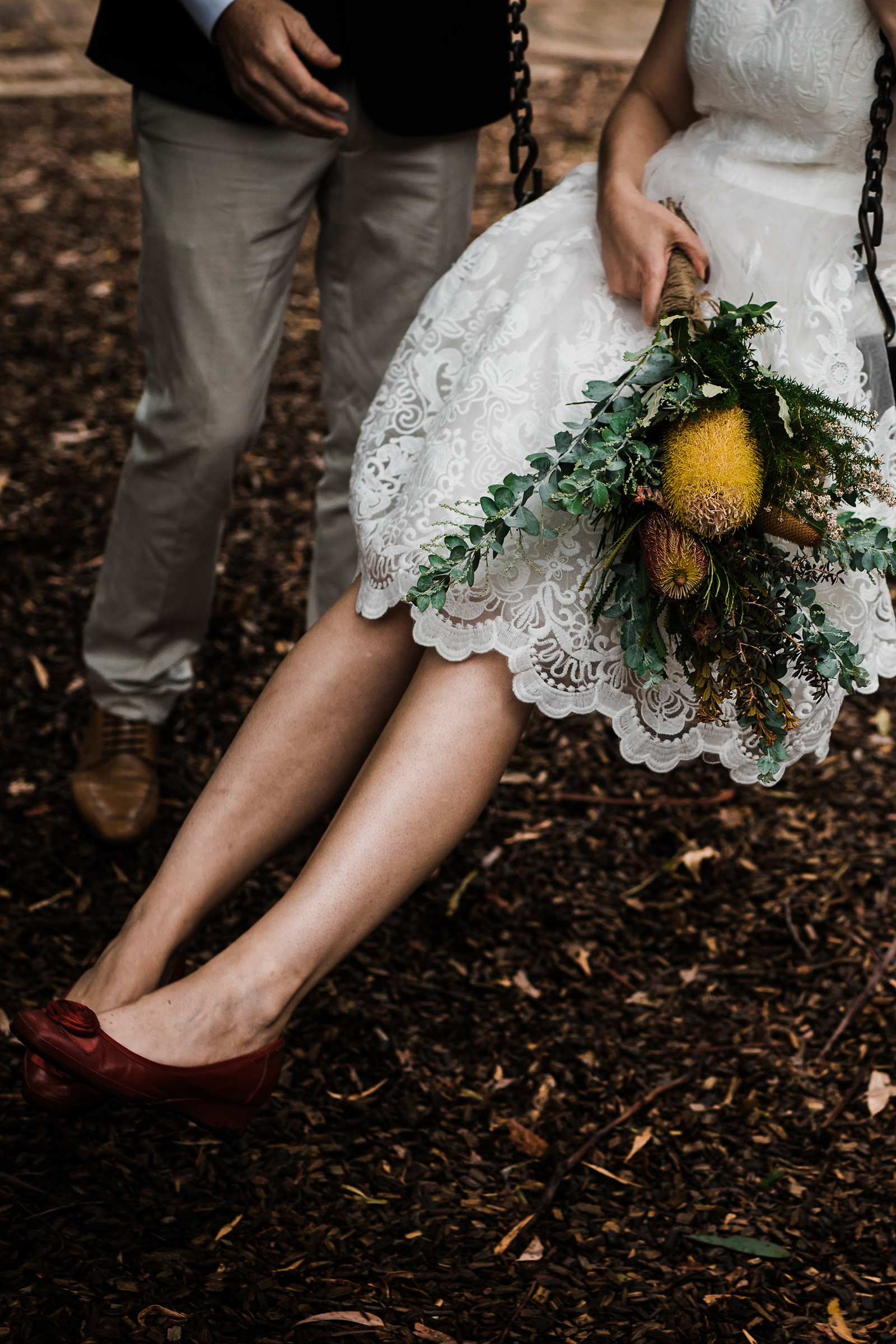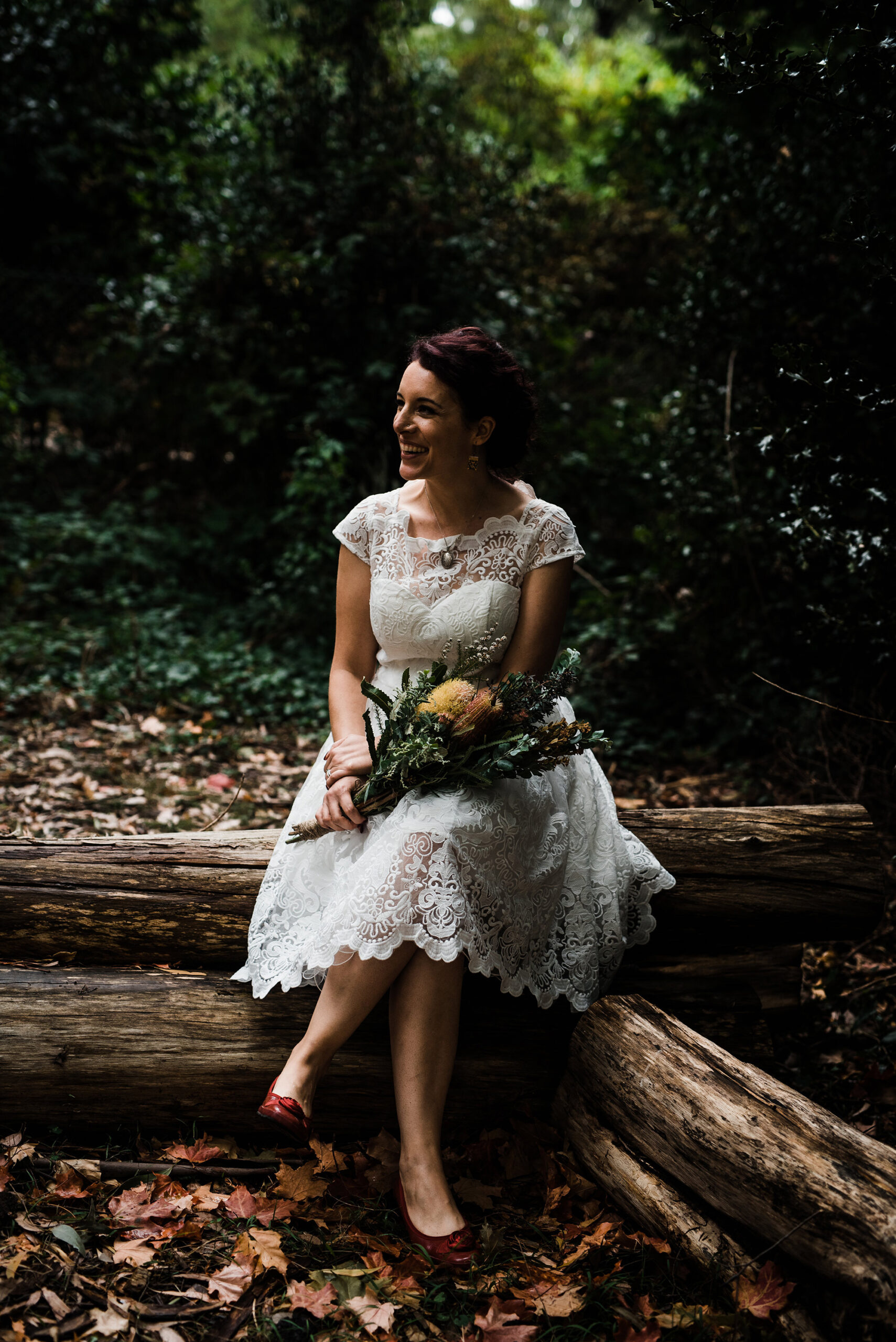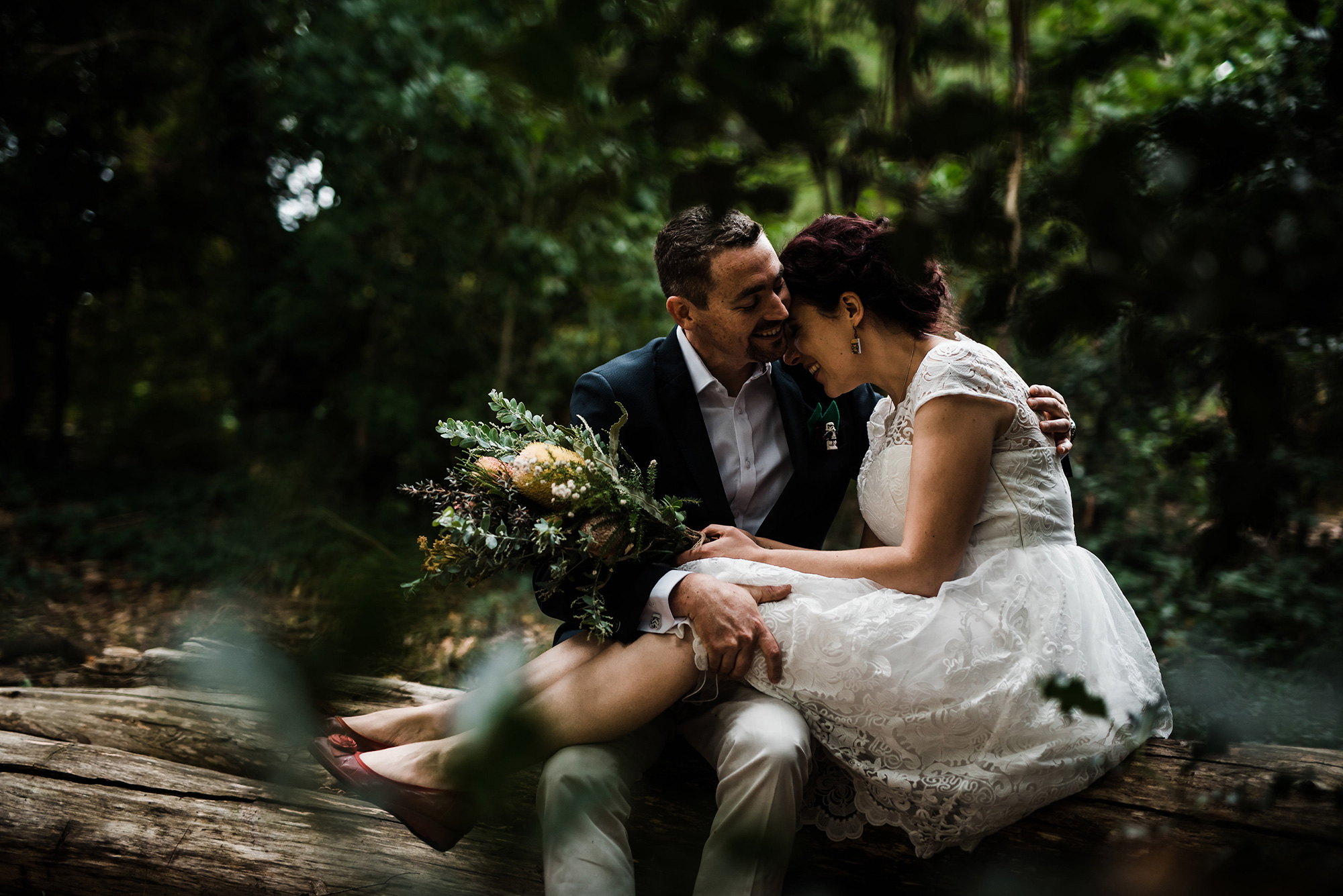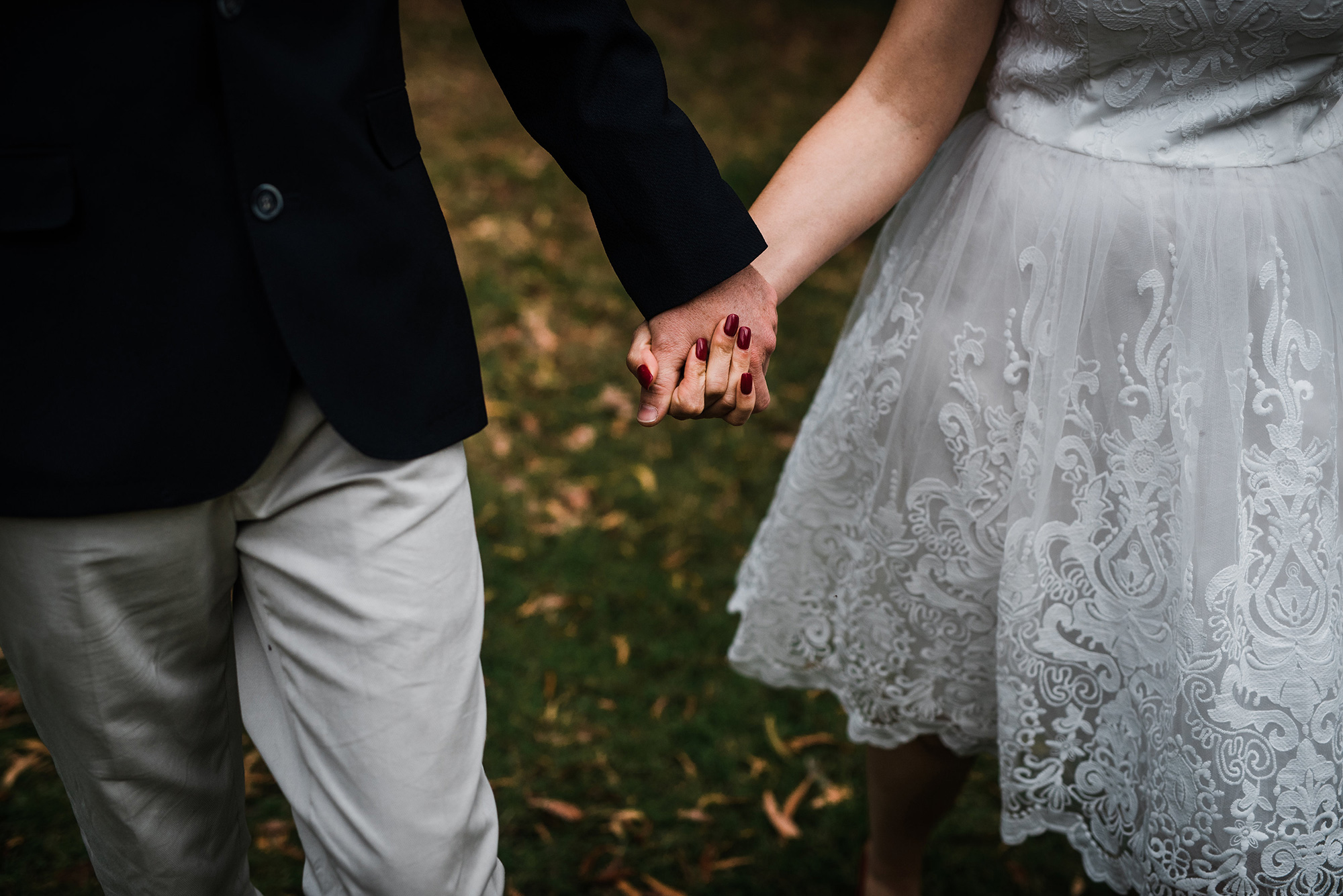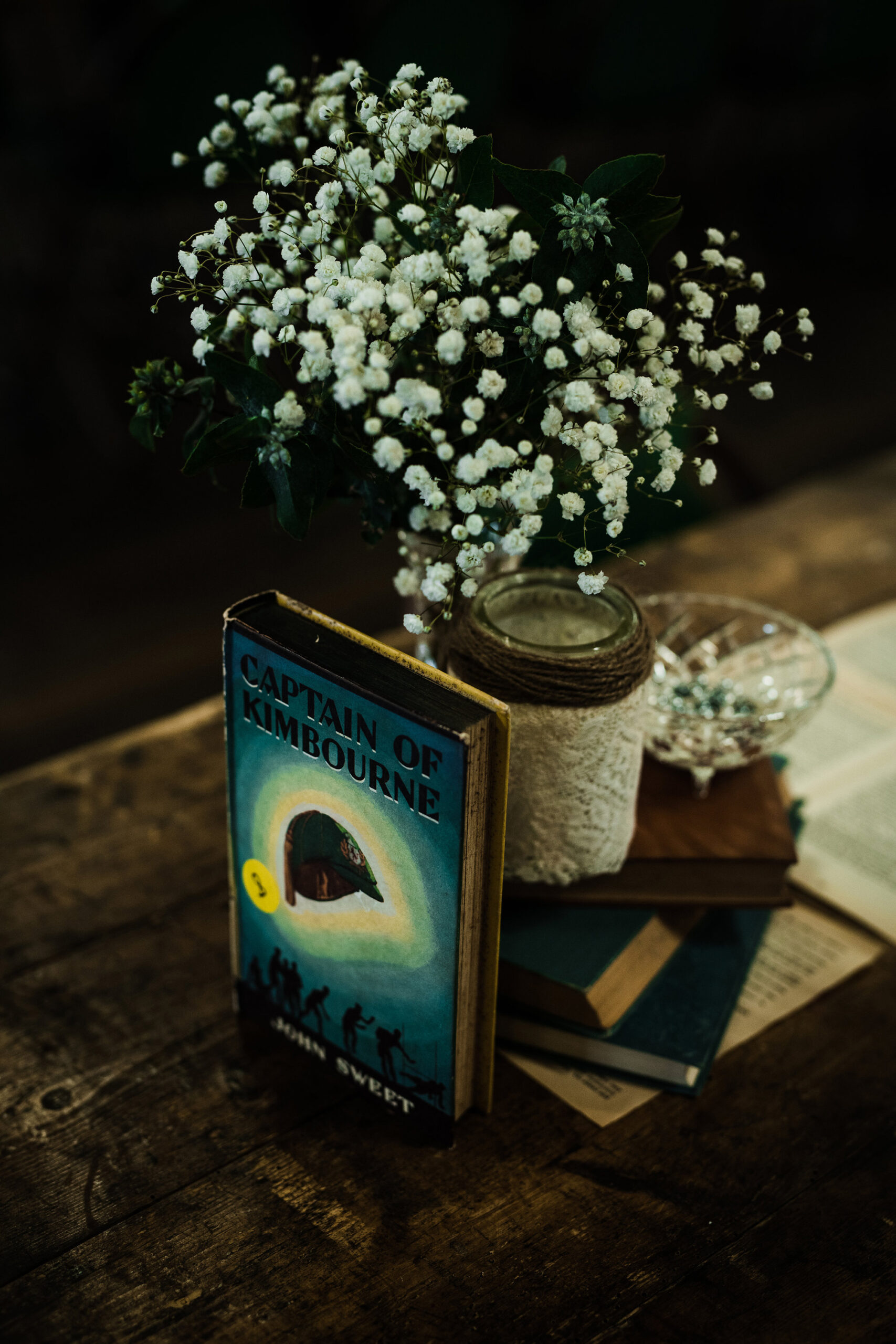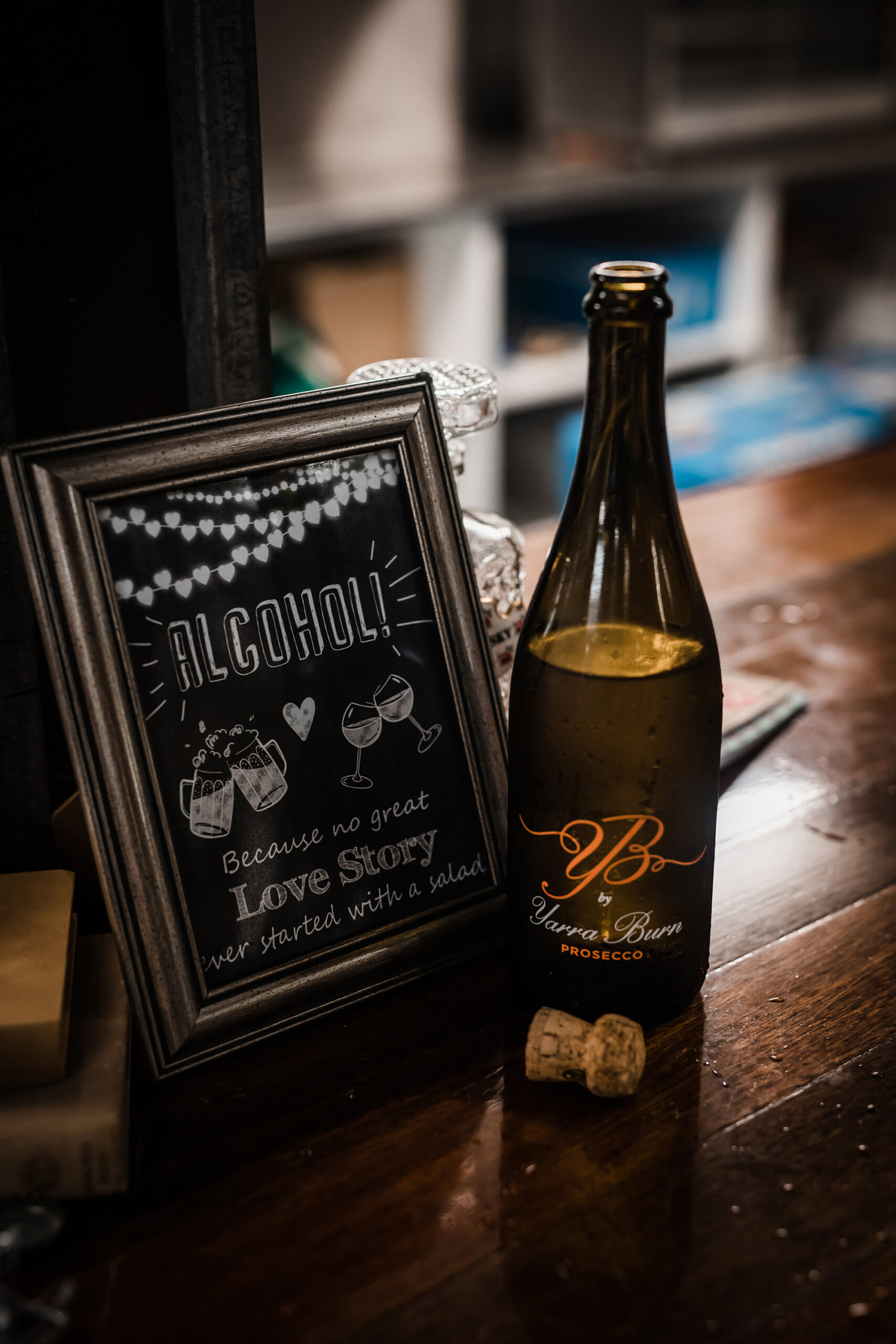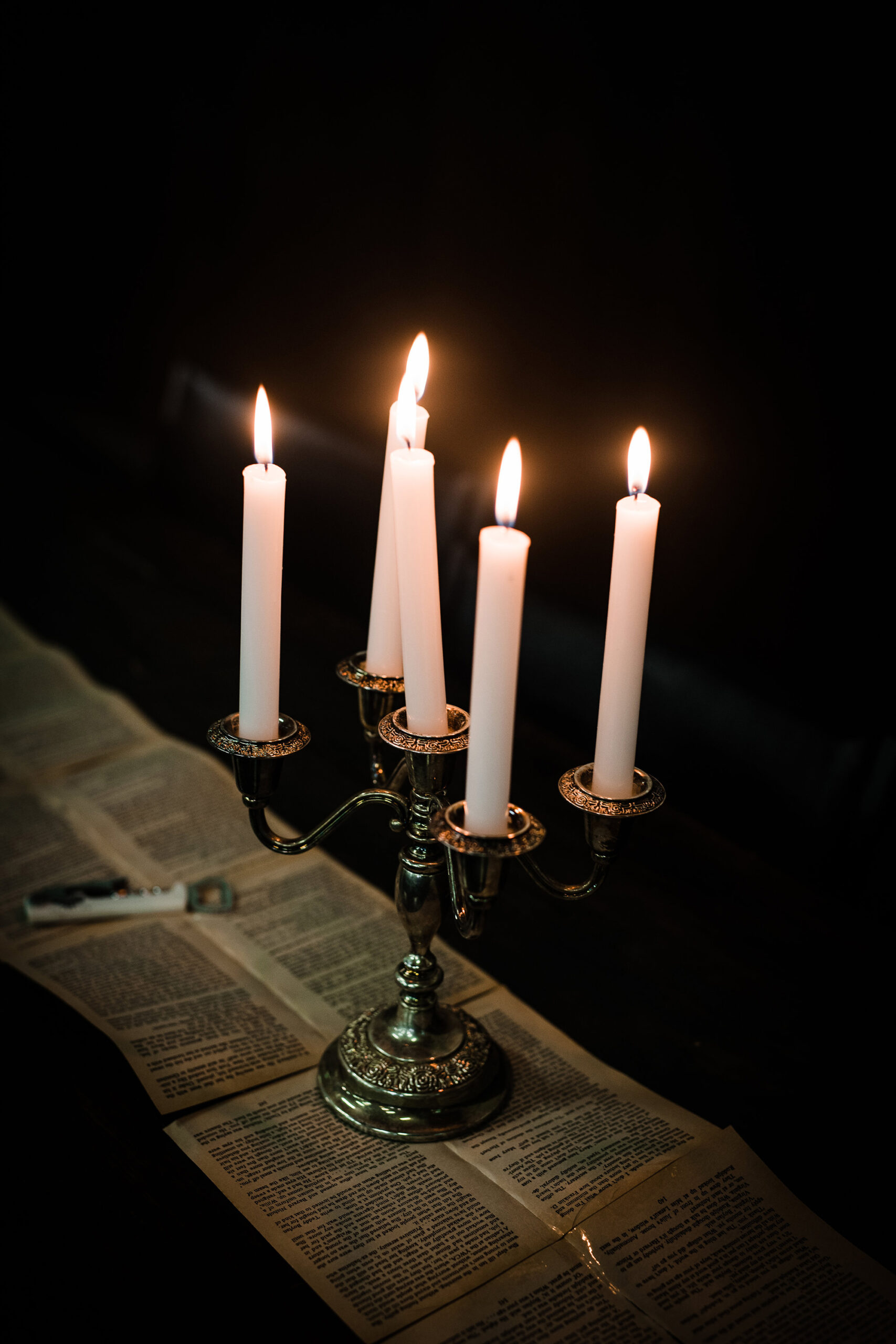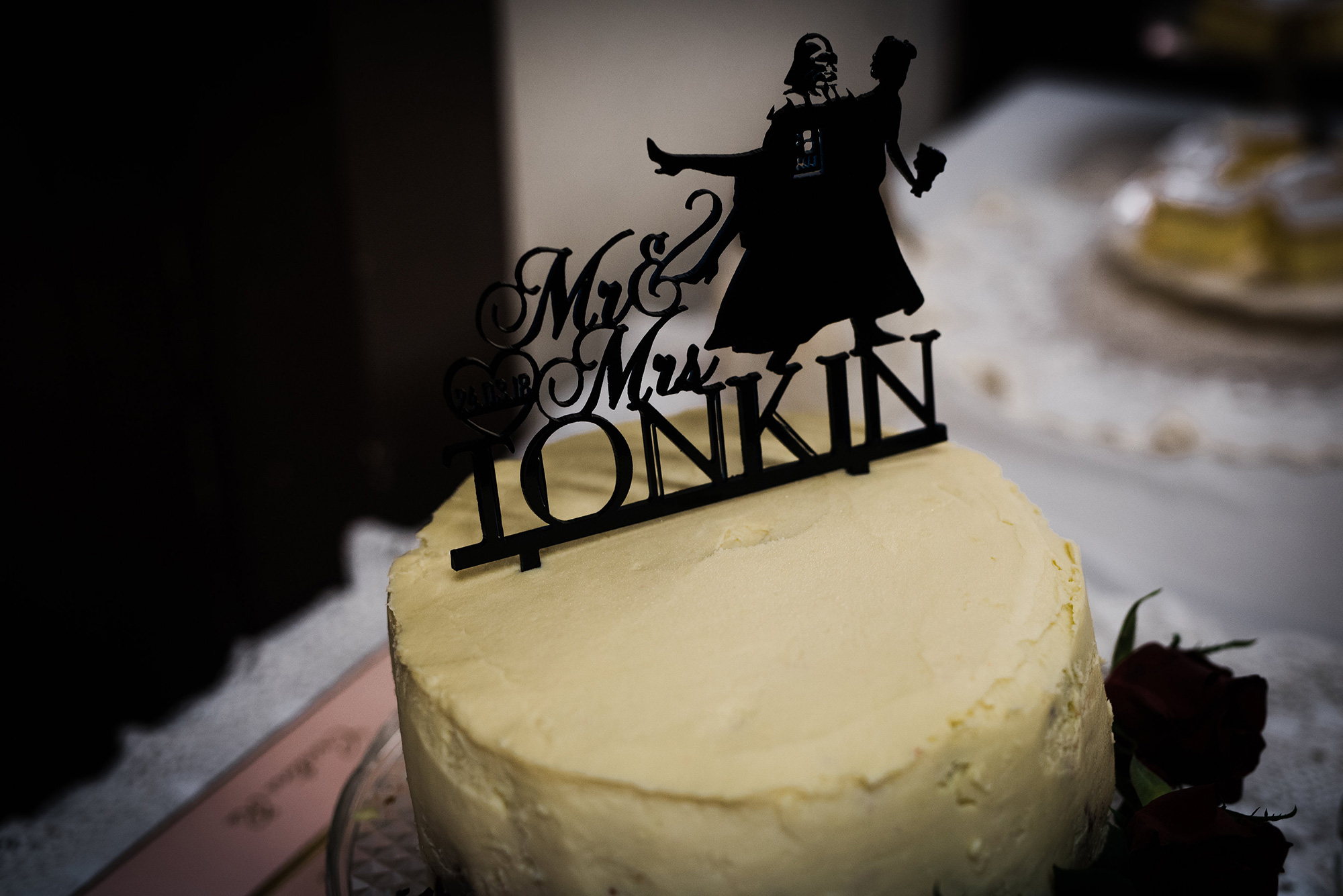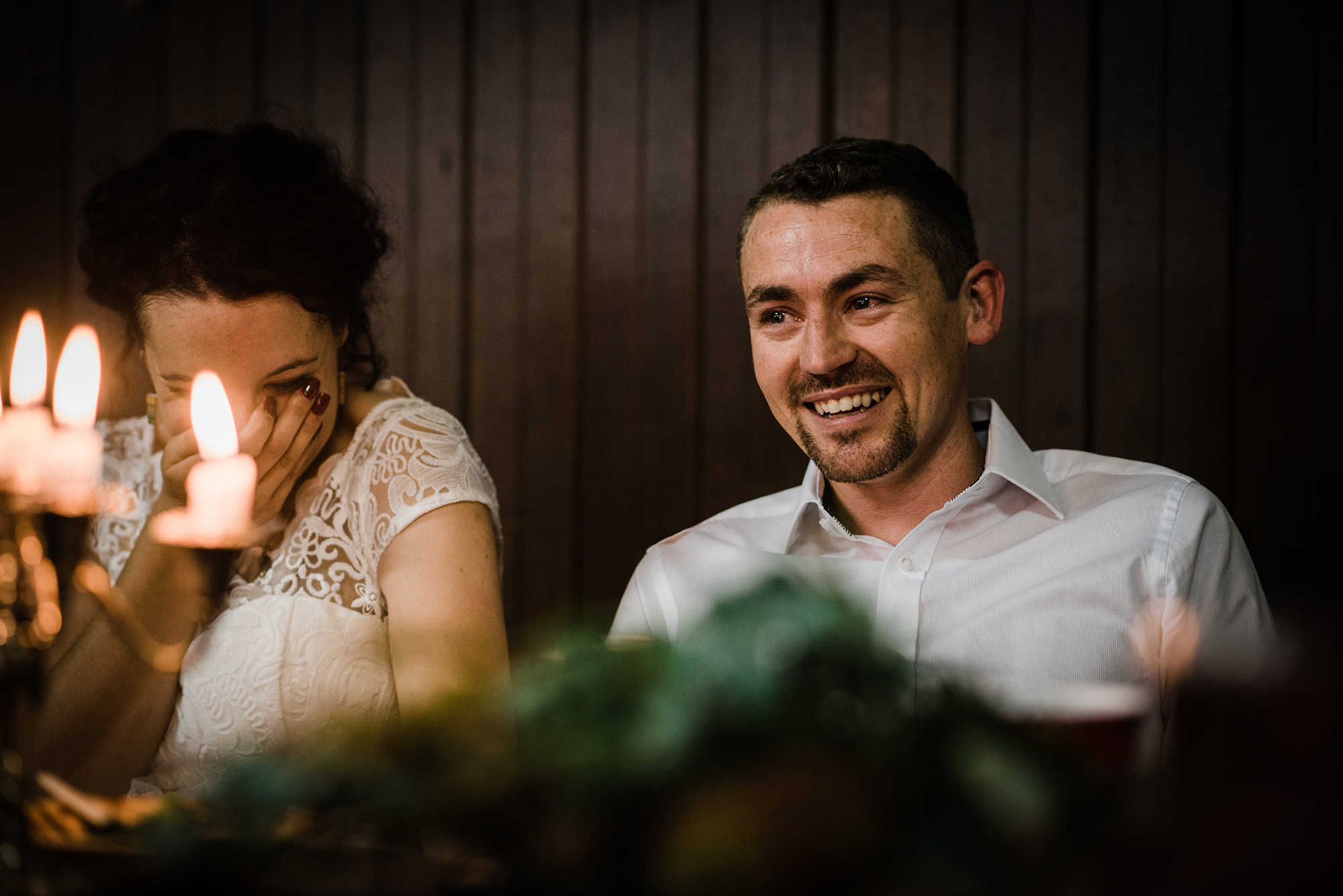 Lee and Stephen made their cake themselves. "Stephen iced the cake at 11:00pm the night before our wedding. If icing your wedding cake at 11:00pm isn't a sign of true love, I am not sure what is."