A question our suppliers often ask is "how many times is too many times to follow up an enquiry?" With a 60% conversion rate, Adam Ray from Something Borrowed shares his strategy for converting leads — and it might surprise you.
Adam Ray is living proof of the adage that choosing a job you love means you never have to work a day in your life. 
"I love singing, I love being a musician, I love entertaining," says the co-founder of Something Borrowed.
"Singing has always been my passion. Being able to do it full-time, for a very long time — it still doesn't feel like work. I get to hang out with my best mate and play songs, and make good money!"
Adam launched the duo back in 2011 with fellow musician Brendan Young. Fast-forward a decade later, and he's expanded the business to a fully-fledged wedding entertainment company consisting of three Victorian-based duos, plus a third to launch in Queensland in 2023.
Adam attributes his success not only to being a great musician, but also to the way he assures couples can trust that he has everything under control. Communication – or perhaps over-communication — is the key, he says. 
Brides and grooms appreciate his all-bases-covered approach, knowing there's one less thing to worry about, taking some of the pressure off throughout the planning process and on the wedding day.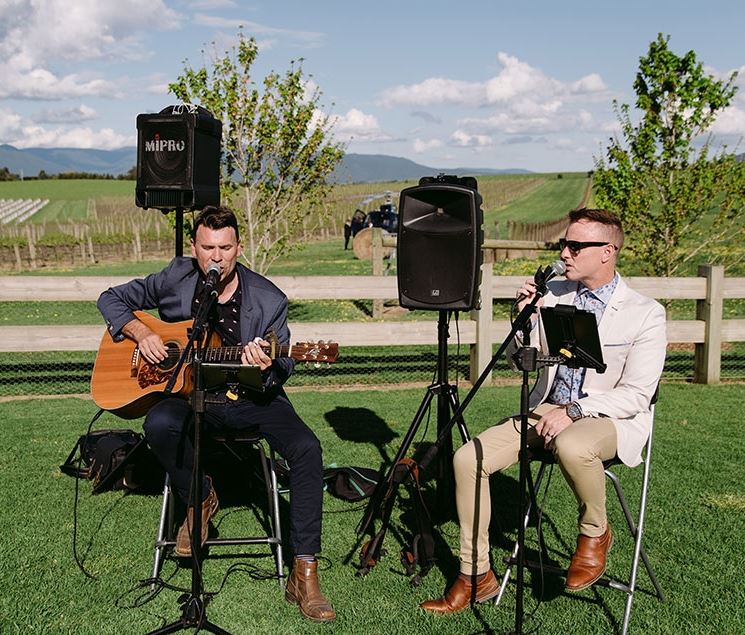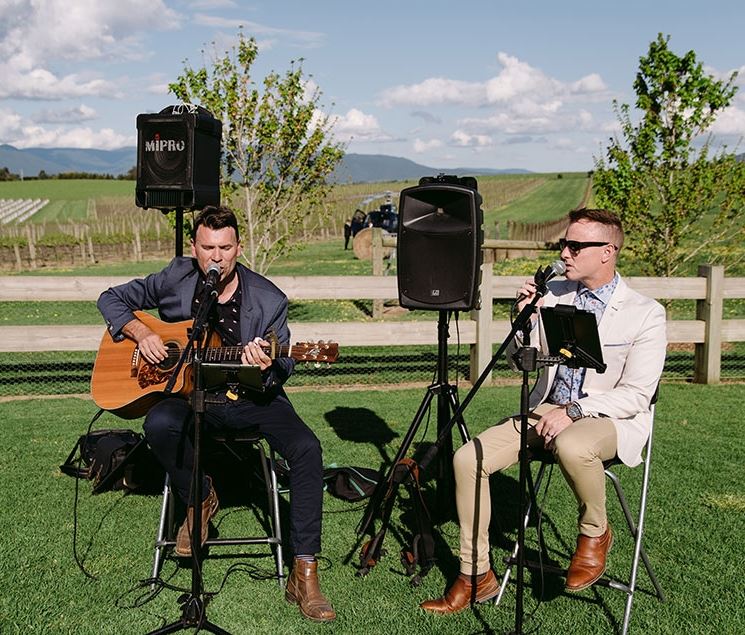 Adam's simple recipe for converting enquiries to bookings
Adam's simple recipe for success starts with his fast response time. He even uses the downtime between sets at gigs to respond to enquiries that come through.  
"I get straight back to them as soon as I can, definitely within 24 hours," he says. "If I see something pop up, we try and get back immediately." 
He has his email templates ready to go, which makes things easier – especially when responding on the go.
Next, throw in a bunch of communication.
"In my template, I probably go against the grain a little bit when people say 'keep it short' – mine is massive," he says.
"I give them every detail they need and I start it by saying 'Get comfy, this is a massive email but it's going to give you all the details you need.' And more often than not, the calls or replies I get are 'thank you, that's everything we need to know, that's awesome.'
"I've never had anyone tell me that's too much information!" 
Finally, finish with a dash of persistence.
After his initial spiel, Adam keeps track of each enquiry. If needed, he schedules a second and even third follow-up.
"Everything is in the follow-up. Don't just let it slide. Don't think it's a 'no' until it's a 'no'." 
The difference between being persistent and pushy is in your tone, he says. Not in the frequency of your correspondence.
"You've got to believe you have a good product that someone has enquired about, and you really do have the solution for them. My follow-ups are literally 'Just let us know if book something and I'll let you get married in peace hahaha. Have a great day.' It's all really jovial, but you've got to follow up." 
Personality is key. Social presence matters
He makes it sound easy! But admittedly, Adam says wedding musicians need to work extra hard to secure those bookings.
"And that is by way of having great video, great audio. People want to see your personality, particularly with bands — because you run the night.
"We're really easygoing. I think people see that on our Instagram. We do a lot of videos – not just about our music, but more about our vibe and the fun we have at weddings. We have a good flow, have a lot of fun and know how to get the crowd rolling."
"We get a lot of enquiries from couples saying 'We've checked you out on Instagram you're exactly the kind of vibe we want, and the vibe we want there."
The below video sums up Adam's larrikin personality to a T!
Easy Weddings helped the musicians get noticed
Adam started advertising with Easy Weddings in 2015, and the website gave him a place to showcase what he can offer. 
"When we first started the duo, we had a website but we didn't know how to get found. Easy Weddings 100% made us stand out, made us findable," Adam says.
"It felt like from day one we started getting more enquiries. We went from booking 25-30 weddings to about 60-70 in that first year of advertising and it was 100% due to Easy Weddings. We quit our jobs to invest in Something Borrowed fully."
At the start of 2016, Adam was able to leave his sales job to pursue his passion for music full-time. With a 60% conversion rate on turning leads to bookings, those sales skills have been put to great use to grow the Something Borrowed business.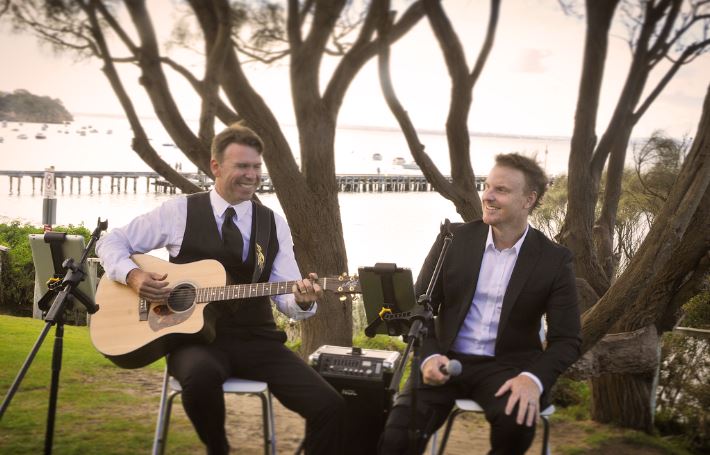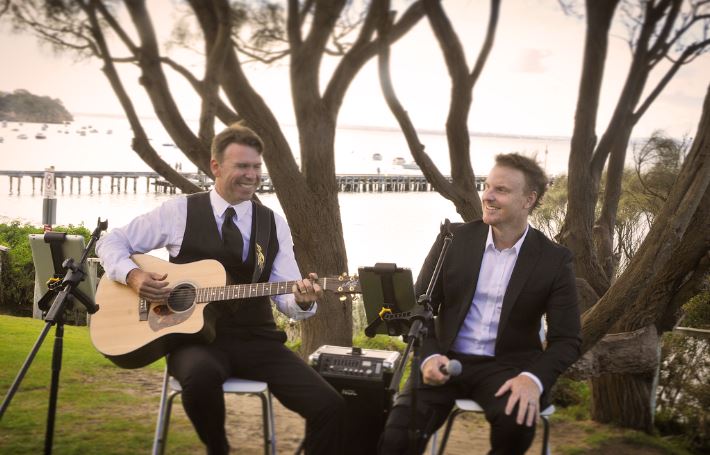 Adam's 4 hot tips for business success
1. First and foremost, be good at what you do!
"Share audio and videos of performances on your storefront and socials, and share your personality."
2. Be quick with replies to enquiries
"I like to provide a massive email with lots of detail. I also send a text follow-up asking them to check their junk mail just in case it ends up there."
3. Get comfortable MCing
"Most bands need to be able to MC now. We MC 90% of the weddings that we do. That's some advice to the singers – get your head around that. If that's not something you've done, start thinking about practising MCing. 
"You don't need to be the funniest guy or anything, you just have to be comfortable talking to crowds, not just singing to crowds."
4. Get more reviews 
"Chase reviews, especially if you know the couple was really happy. I keep going until I get a 'no'. "
For a closer look at how Easy Weddings has helped super-charge Adam's business, download the Something Borrowed Case Study, here.
Curious to see how your business could grow with Easy Weddings?
Tell us a little about yourself in this online form
 and we'll reach out for a no-obligation chat.