Pre-wedding photography is a booming industry in China, with couples getting those must-have pictures ahead of their weddings days. With such an increase in an industry for one of our closest numbers, it makes sense that Australia has seen a surge in pre-wedding photography as well.
We had a chat with Anthony Wong at Dreamlife Photos & Video, one of Australia's biggest pre-wedding and wedding photography companies, about what the Australian industry can expect from China's trend.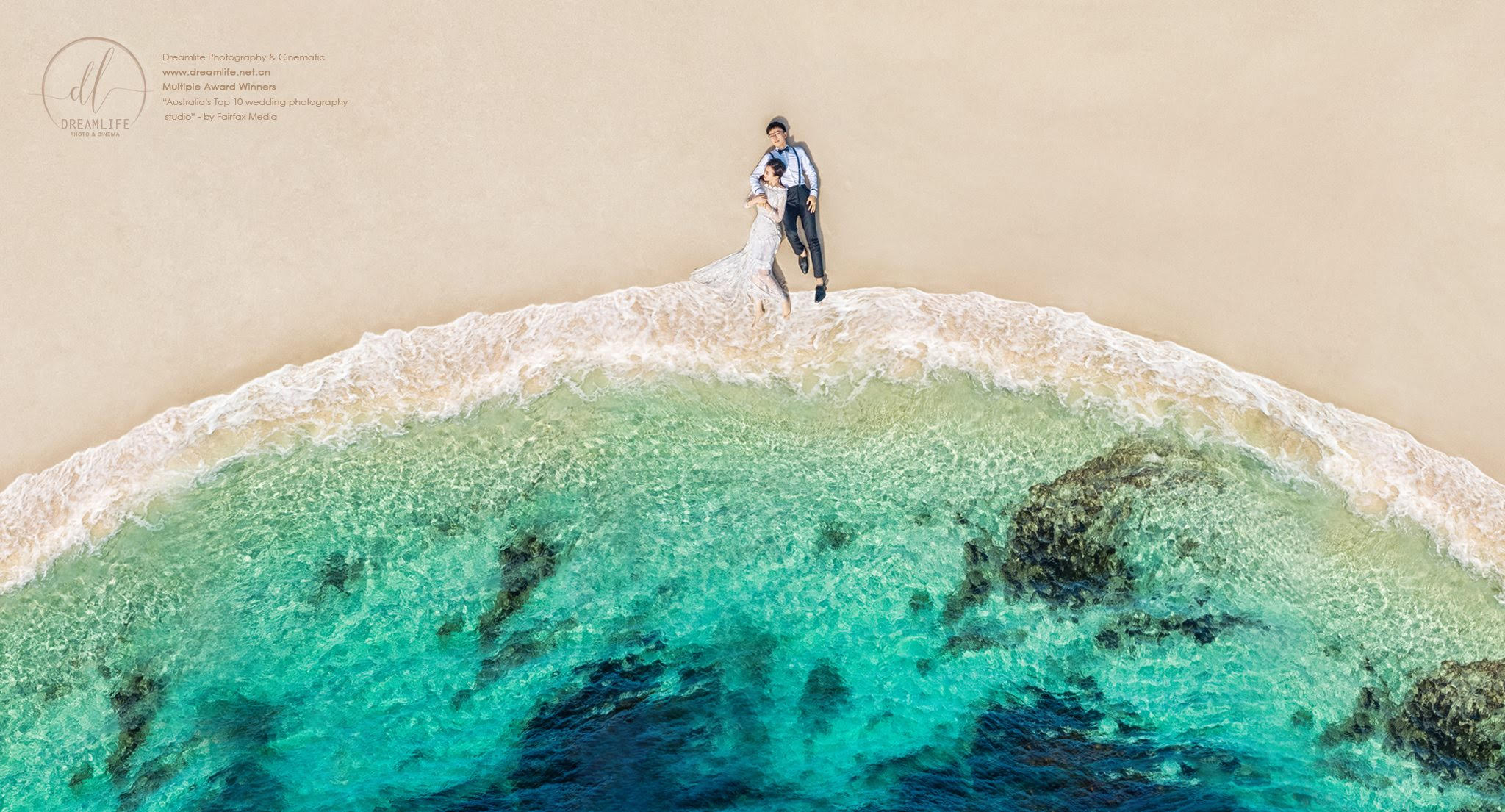 How is pre-wedding photography in Australia growing?
"As pre-wedding photography has increased in China over the past 10 years, the demand for pre-wedding photography has also increased in Australia. We've seen a 70% rise in the number of Chinese couples wanting to get their pre-wedding photos done in Australia. "
"For Chinese couples, it's become a 'must do' part of their wedding tradition. But for Australian couples, we're still seeing that the western culture tradition of not being able to see in the bride in the dress before the wedding prevail. There has been a slight increase in private vows or first-look photoshoots, but for the most part Australian couples are still following their own traditions and don't require these pre-wedding photos."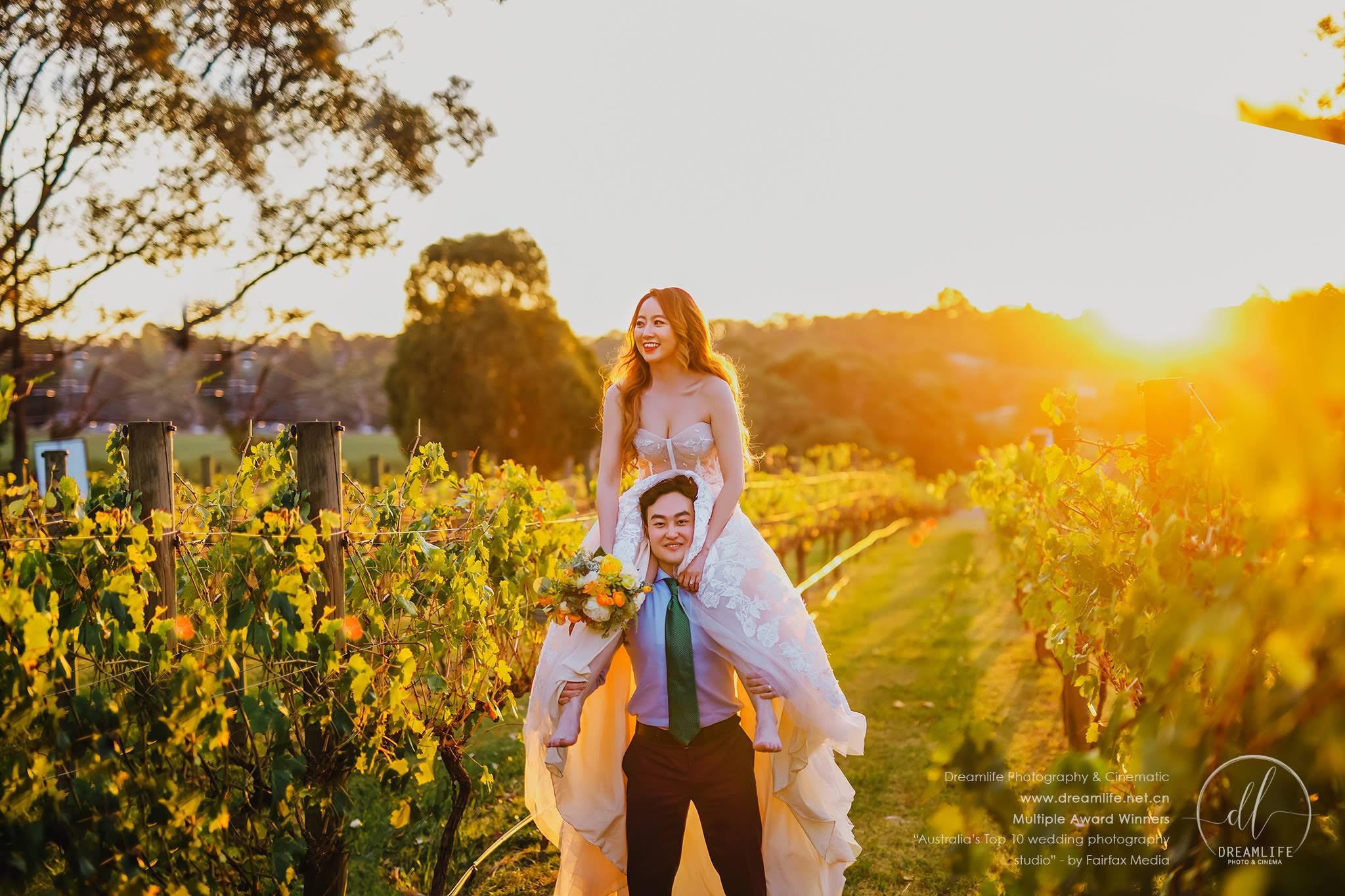 What are the most popular locations for photos?
"Iconic locations such as the Harbour Bridge, Sydney Opera House, Sydney's QVB, Flinders Street Station, as well as Parliament House and the Carlton Gardens in Melbourne are all becoming very popular locations for pre-wedding photography."
"We're also seeing more Chinese couples choosing natural environments such as beaches or gardens. There aren't too many locations for blue clear sky and natural scenes in some of the main cities in China, and a lot of pre-wedding photos are also done in studios. So this natural scenery is very popular and is definitely an area where experienced Australian photographers who know how to use natural lighting can benefit."
"It also helps that Australia and China are neighbours. The travel distance, natural environments, and even visa application process are all factors that can encourage couples to choose Australia for their photos rather than other destinations. Most overseas couples are here for a holiday as well as their photo shoot. They can start in Melbourne, go to Sydney and end up at the Gold Coast all in the one trip and incorporate it all together."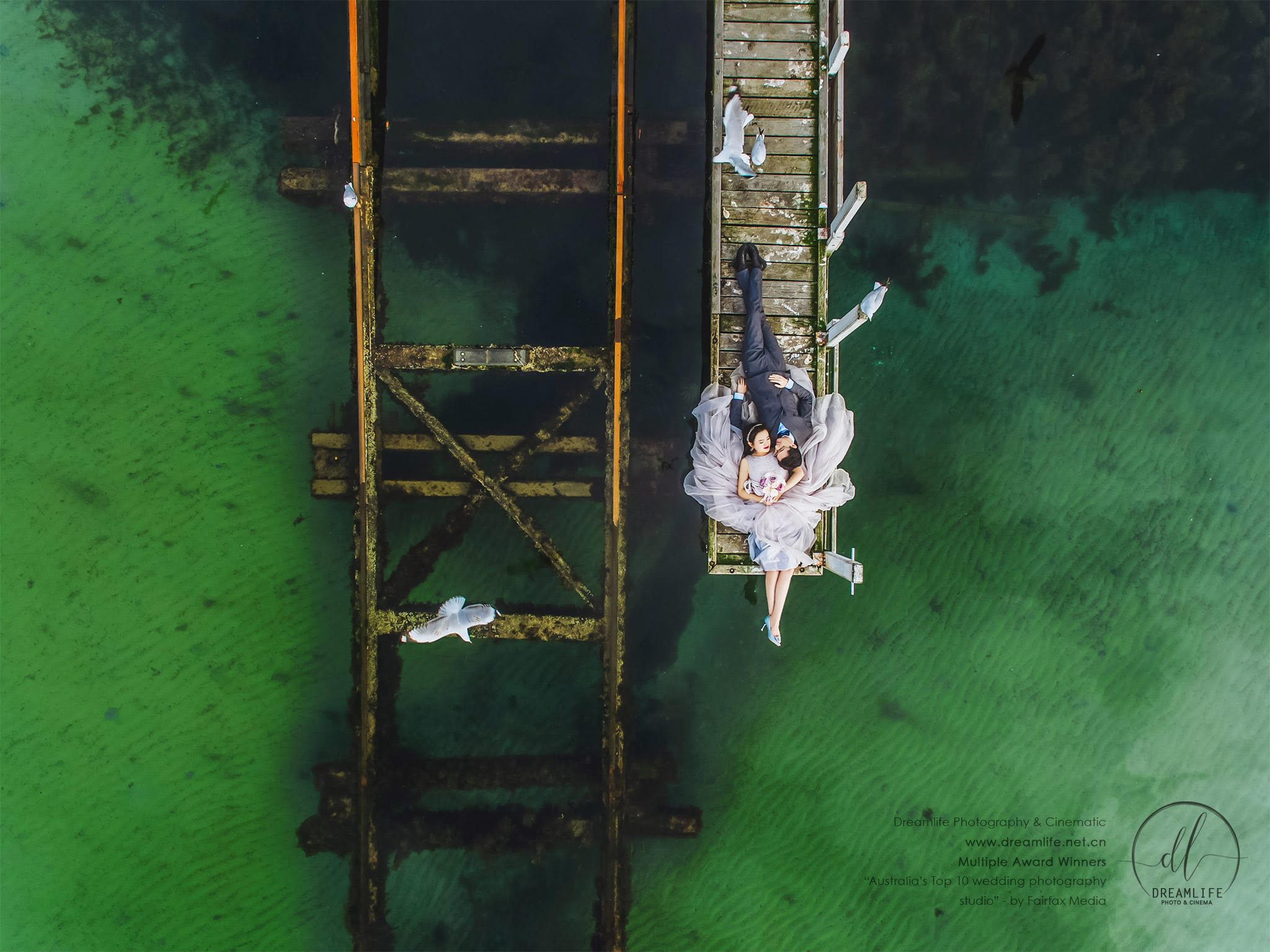 Are pre-wedding shoots more involved than the wedding day?
"Just like a wedding day shoot, involvement of a pre-wedding shoot can either be very simple or very complicated."
"Some couples require airport pick up, a booked hotel and check in, permits for locations, translations, transportation, and that's just the beginning. Their parents might join the shoot, they might need tailoring for their clothes, you need to organise meals, there's short films to be made, drone vision to be requested, it all comes together to make the shoot an experience just like their wedding day would be."
"A lot of these couples are coming to Australia specifically for their photos. While there is the potential to be able to do the wedding photos for these couples as well, this is only possible for the ones who are actually getting married in Australia."
"Autumn photo shoots are my favourite. The weather, colour and time frame make for gorgeous photos. The benefit of pre-wedding photos also means that you can pick the weather a bit more and make sure that you're picking a suitable day where the weather isn't as likely to ruin the shoot. We don't get that luxury with weddings!"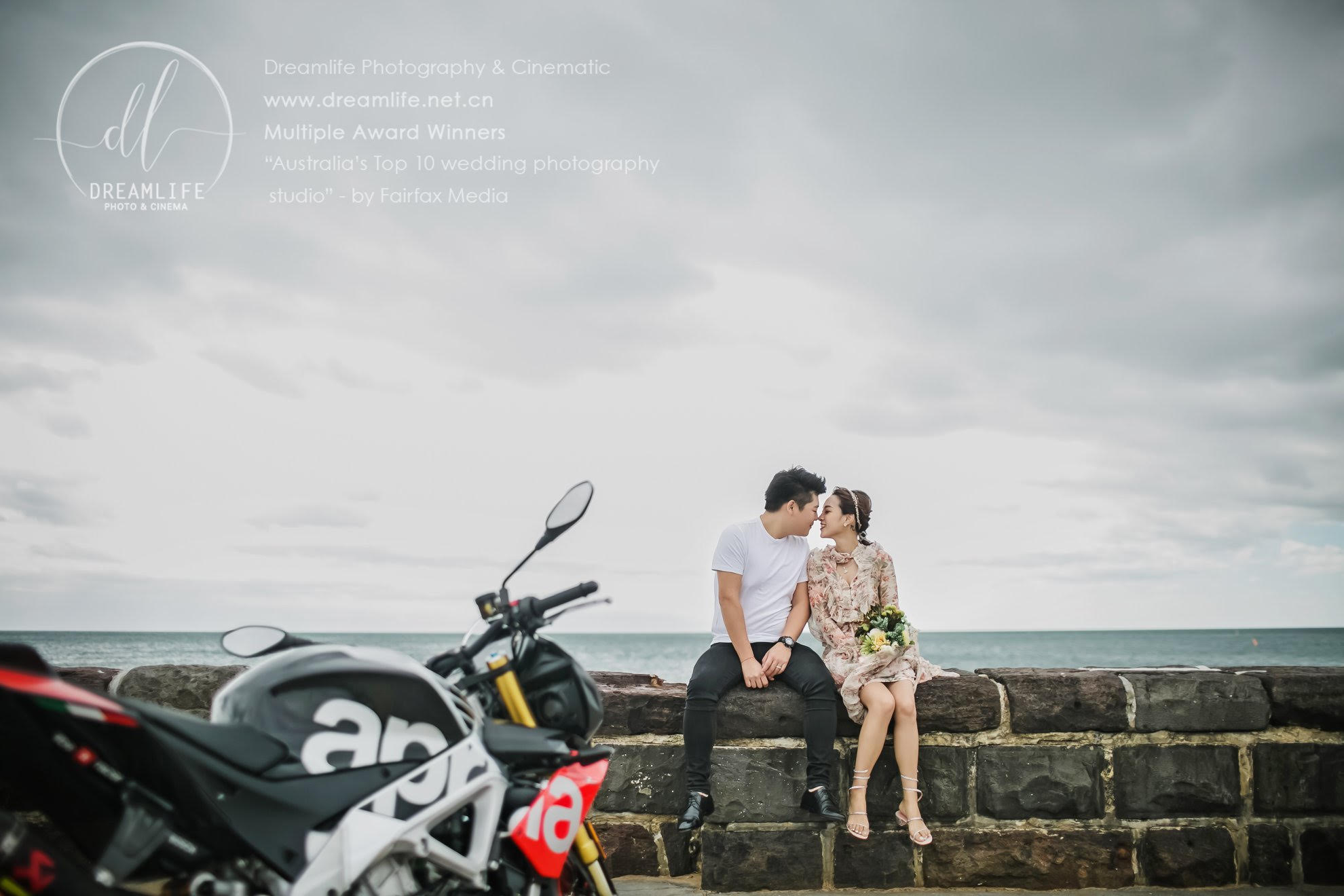 How can other photographers or industries break into this market?
"All couples of Chinese background, including Chinese, Vietnamese, Malaysian, Singaporean and Hong Kong couples, are interested in getting their pre-wedding photos done. However, it's interesting to note that a lot of Chinese-Australian or local couples aren't going to feel the same sort of pressure to get pre-wedding photos done. While in some cases the couples parents might want them to get these pictures done, a lot of the time they're just not interested."
"If you're going to break into the market you want to find someone who communicate properly with your target market, Chinese couples. More often than not this means a Chinse employees who can communicate with enquiries and target Chinese search engines for marketing. Like any target market, it's important to fully understand the purchase behaviour of Chinese couples, and the service and product demand that you're working with."
"But once you can break into that market it can open up for all different categories. It's not just videographers, hair and makeup artists and venues who can capitalise on pre-wedding shots. Florists, dress hire, car hire, horse and carriage hire, all of these different services can also be part of the photography process and open up to this market."