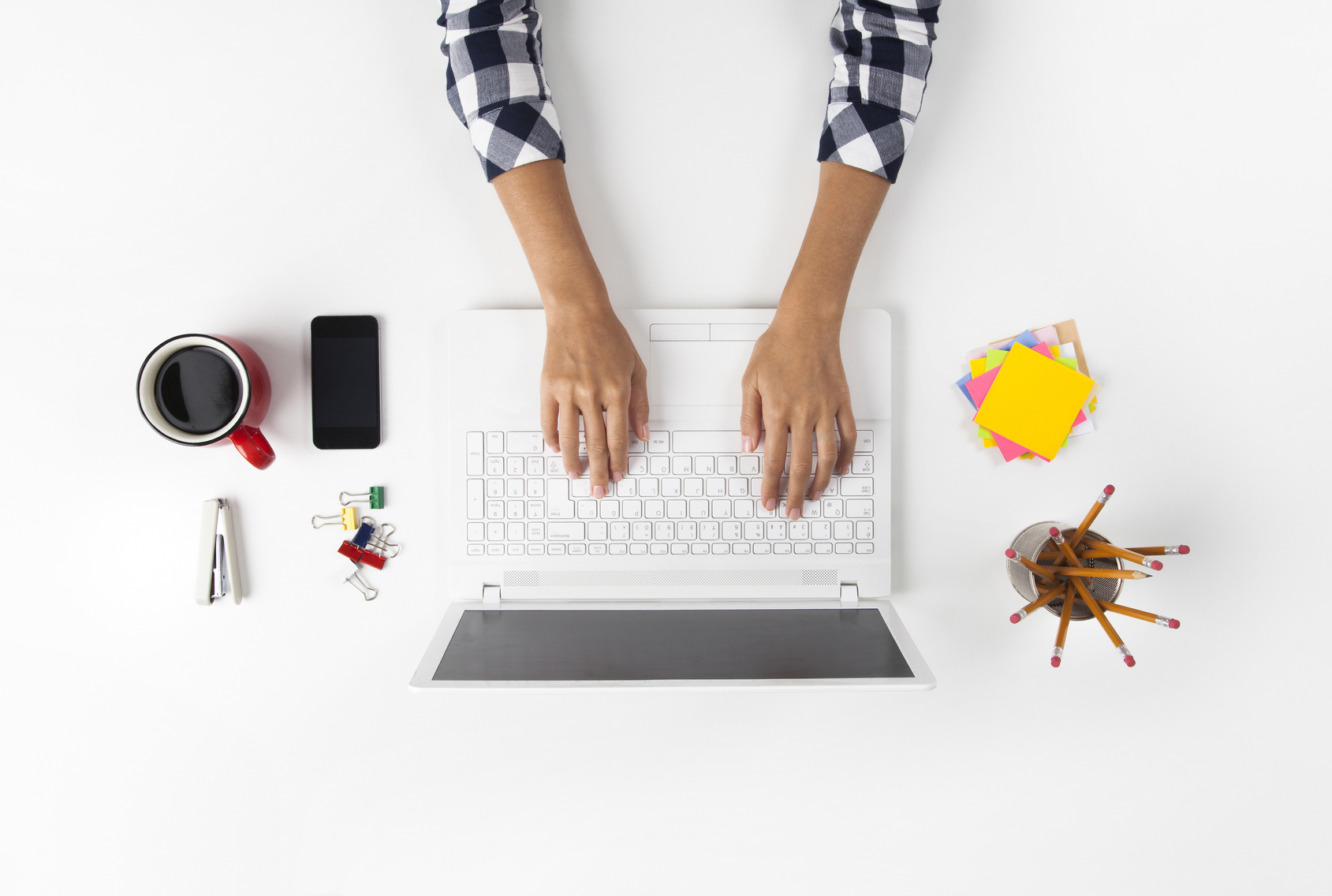 Story-telling imagery is a powerful marketing tool for wedding businesses. From your website to your business card, your social media to your product photography; quality pictures can be a determining factor in whether a prospect picks up the phone to call you, or your competitors. While some tasks require hiring a professional graphic designer, there are easy to use photo editing apps for the less skilled (but no less imaginative) to create their own professional looking graphics. Here are five of our faves:
Canva's easy to use drop-n-drag features and templates allow even the most modest designer to produce impressive presentations, social media graphics, menus, album covers and posters that could have you considering a creative career change.

There are 8,000+ templates and ample features, stock images, filters, icons, shapes and fonts available on the free version, but an upgrade of $12.95USD p/mth (including 30-days free, card details required) unleashes a series of pro features, including the ability to set colour palettes for your brand, upload custom fonts, save templates for your team, improve organisation and access priority support.
Through their Design Essentials tutorials course you can fast-track your way to creating quality designs in no time – 23 seconds, to be exact – if their claims hold true.
https://www.youtube.com/watch?v=G3Hvn1jrx8U
PicMonkey's features are divided into four categories;
Photo Editor
Clip art & overlays
Photo texture tools and double exposure effects for adding extra dimension to your photos
Photo themes allowing you to choose from a range thematic graphic accessories for birthdays, Valentines Day, Halloween, Christmas and other seasonal festivities.
https://www.youtube.com/watch?v=ICiQfqeRvtY
Collage
Facebook cover maker helps you keep your Facebook header image updated with offers and seasonal messages
Collage projects allow you to display multiple angles of your wedding products (or multiple products in a single collaged image)
Picture frames let you add drop shadows, artsy smudges and shape cutout boarders to pics
Text overlays let you add prices, messages and other important details to your product pics, staff profiles or blog photos
https://www.youtube.com/watch?v=BbZZ3wMmw14
Design
Logo maker for when you're ready to launch your wedding business or refresh your current branding
Card maker for any occasion
Poster maker for promotional material to use in-store
Wedding invites (if you're in the wedding stationery business, best keep this one a secret!)
https://www.youtube.com/watch?v=4MFtdmp5xxw
Touch Ups
Eye colour changer for removing red eye
Face editor for when the camera doesn't capture the best angle
Teeth whitening – a much cheaper alternative!
Blemish remover… hey, nobody's perfect!
https://www.youtube.com/watch?v=iS2pQNR_VGI
All the image editing fundamentals can be accessed for free by simply creating a username and password. For the pixel perfectionists who want it all and don't need the training wheels, you can access advanced Crowned Features by upgrading to the Royale version for $8USD p/mth no contract with a free 7-day trial. For a full comparison of what's included on the free and paid plans view the PicMonkey Pricing.
One for those who like to edit on the go! Photoshop Express is a free app courtesy of its more advanced counterpart, Photoshop, which allows users to capture snaps from right in the app and view pics at their sharpest and most vibrant thanks to support for iPad with Retina display.
After touching up your pics with tools to adjust hue, brightness & white balance, crop, straighten, rotate, flip and fix red eye (including "pet eye"), you can add boarders and frames before posting your creations to your favourite social media accounts. You can also SMS or email your pics to colleagues and customers.
If you're looking for something more advanced, in-app purchases allow you to reduce grain and speckling in your night photos and even defog pics to reduce fog and haze.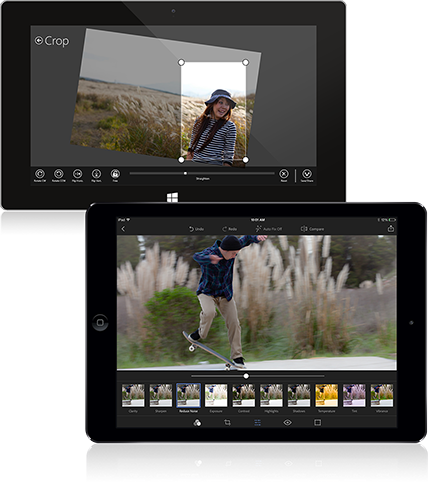 Pixlr lets users quick fix and fine-tune pictures by adding personal touches with over 100 effects, 340 overlays and 200 borders. Wannabe designers can experiment with transparency, resize and rotate individual elements and apply double exposure, while selecting from 11 different blend modes. Choose your preferred Pixlr platform to get started…
Web app: free to use, no login or download required; you'll just have to put up with some side ads. Make quick fixes, apply overlays, play with filters, frame photos with boarders, create collages and add stickers to give your pics a facelift.
Mobile: boasts the same 2 million combinations of free effects, overlays and filters available on desktop. Users can create collages, apply overlays, remove blemishes, eliminate red-eyes, whiten teeth and add double exposure or boarders before sharing directly to your social media accounts.
Desktop: if you're the non-committal type, watch a couple of tutorials and try the web app first. When you're ready to take things to second base, create an account and download the desktop version. If you're confident it's a good fit, progress to third base by upgrading to the Pro version for $1.99USD p/mth to unlock additional editing features.
Need further convincing? Check out this continuous feed of impressive Pixrl imagery.
This easy to use template-based design app allows users to create professional looking infographics, reports, posters and presentations.
Step 1: Choose your template
Piktochart designers do all the heavy lifting for you by maintaining a weekly updated library of over 500 professionally-created templates to choose form, a generous selection of which are available on the free version.
Step 2: Customise
Edit text, fonts and colours to suit your own brand palette. For inspiration, head to the Piktochart blog, which is packed full of tips and tutorials to help you make the most of your graphics.
Step 3: Share your creation
Share your design effortlessly across your social media accounts, use HTML code to add it to your website or send via email using the URL provided. Images can be exported in JPG, PNG or PDF (though you'll need to upgrade for PDF) and you can select the resolution to keep image size under control.
To remove the Piktochart watermark, enjoy greater privacy options, improve image quality and increase storage limits, try an upgrade starting from $15USD p/mth.
Here's one example of a wedding planning infographic produced using the Piktochart software that just about any wedding business could use to subtly promote their own products or services.

Rate your fave!
Have you tried any of these amateur photo editing tools? Share your experience (or frustrations) in the comments below and let us know your favourite design tool for creating beautiful DIY images for your wedding business!