Scheduling your social media content can be an effective way to make the most of social media without the added time. We know it can be difficult to remember to keep your social platforms up-to-date when you're actually running a business.
But keeping your social media, particularly Instagram and Facebook, up-to-date is crucial to help grow your business. Couples will usually touch base with two elements of your business before they make an enquiry.
They might come through to your Easy Weddings storefront or website and then validate your business with your social. If you don't have up-to-date content it can make you look like you're no longer in business!
Luckily there are ways to schedule your content so that you only need to concentrate on what and when you're posting once a week. Later, formerly known as Latergram, is one tool that is particularly useful for scheduling content for Instagram.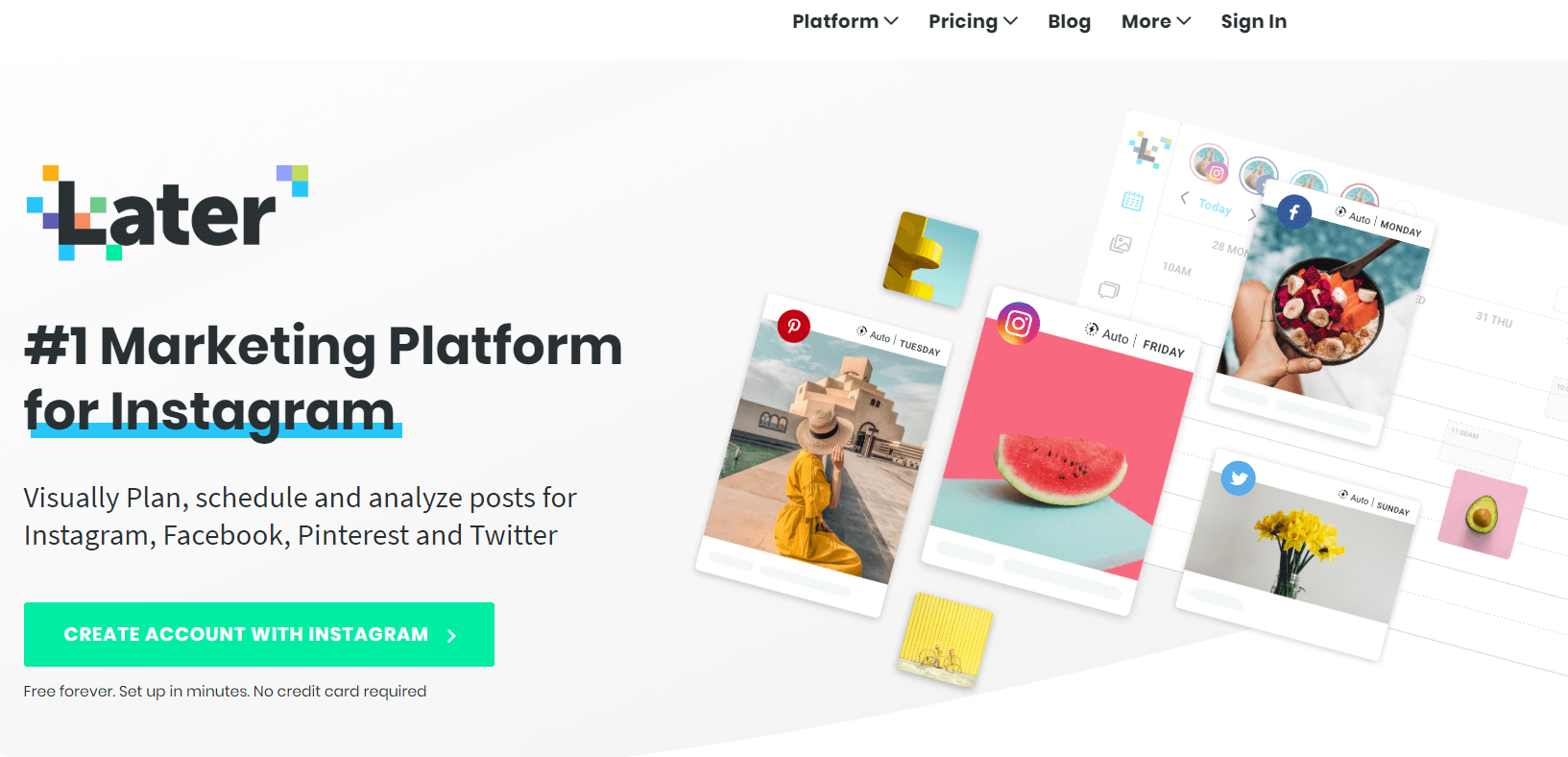 How it works
We recommend actually using Facebook for your Facebook content, but there is currently no internalised way to schedule content through Instagram. All Instagram scheduling has to be done through an external platform. That's where Later comes in.
Not only can you schedule your content through Later, but Later also displays this in a visual feed for you. You can actually view your scheduled content as it will appear on your IG page, meaning that you can concentrate on what images will flow better for your brand.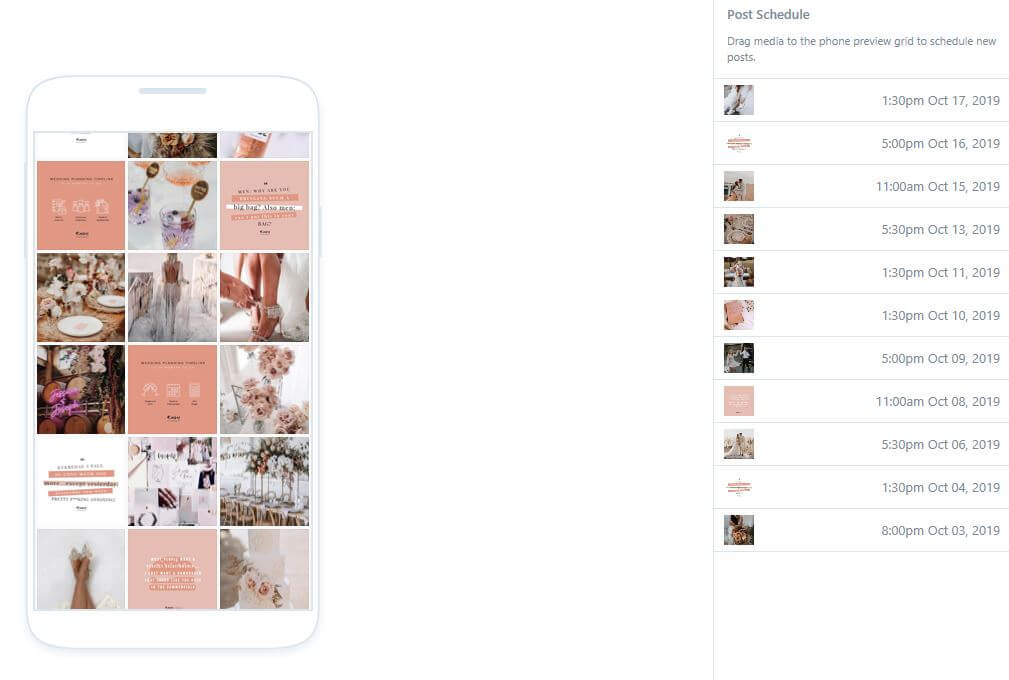 How to use it
Scheduling a post
Later works off a simple drag-and-drop model. You can upload all of the photos that you want to schedule through Later. Once you've got the images you want, you can then drag these into a visual calendar to select what time and date you want to post them.
Clicking into an image on your calendar will take you to that image where you can add your captions, hashtags and tags.
You can then view your 'preview' feed to see how the images flow together and how they will actually appear on your account.

Publishing a post
Once you've scheduled a post Later will auto-publish it to your IG Business Account and send you a notification to tell you it's gone out. If you are still working off a personal account you will receive a notification that you have a post to publish at the time you've scheduled it. Later will automatically open it up into your account to approve.
You can also schedule Instagram Stories through Later! The auto-publish function isn't available for these yet, but you will receive the notification when you have scheduled something to post. All you need to do is jump into the app to actually post it.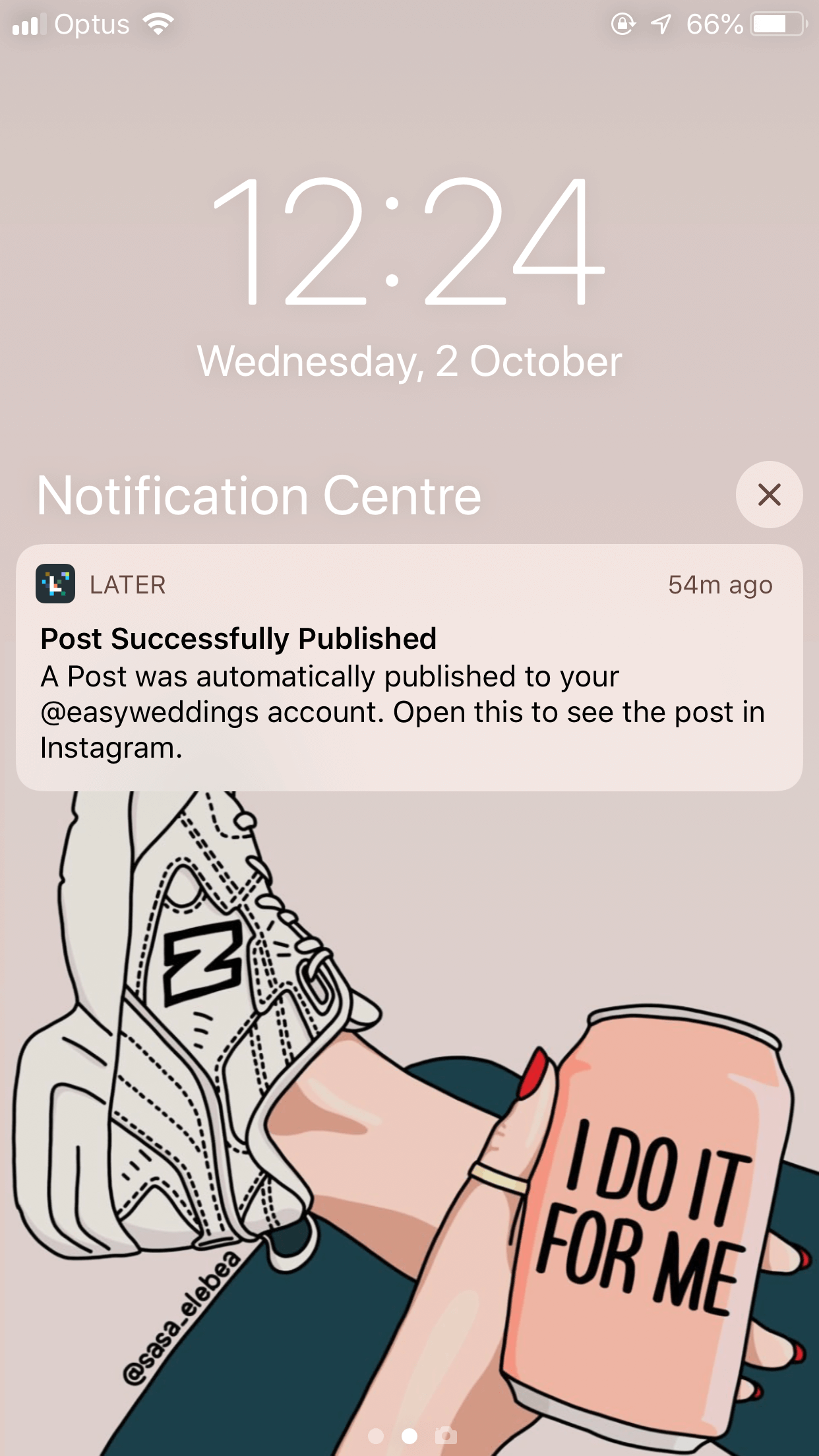 How to get it
Later is available for free to set up for one account and has a limit of 30 posts a month if you have it set up for Instagram. If you're a small business looking to up your social media presence then that equates to one post a day for most months and is a great way to increase your posts.
Take note that you can only schedule photos to your account with the free version. Videos, Instagram Stories, and multi-photo posts will all require an minimum upgrade to the $9 per month option.
If you do want to post different types of content, or are already posting more than one post a day, you can check out their different plan options. These are available if you want to post more on each platform, use more styles of posts, or you want to use Later to schedule to other platforms as well.
Later is available on both desktop and via an app so you can schedule your posts from the office and from home.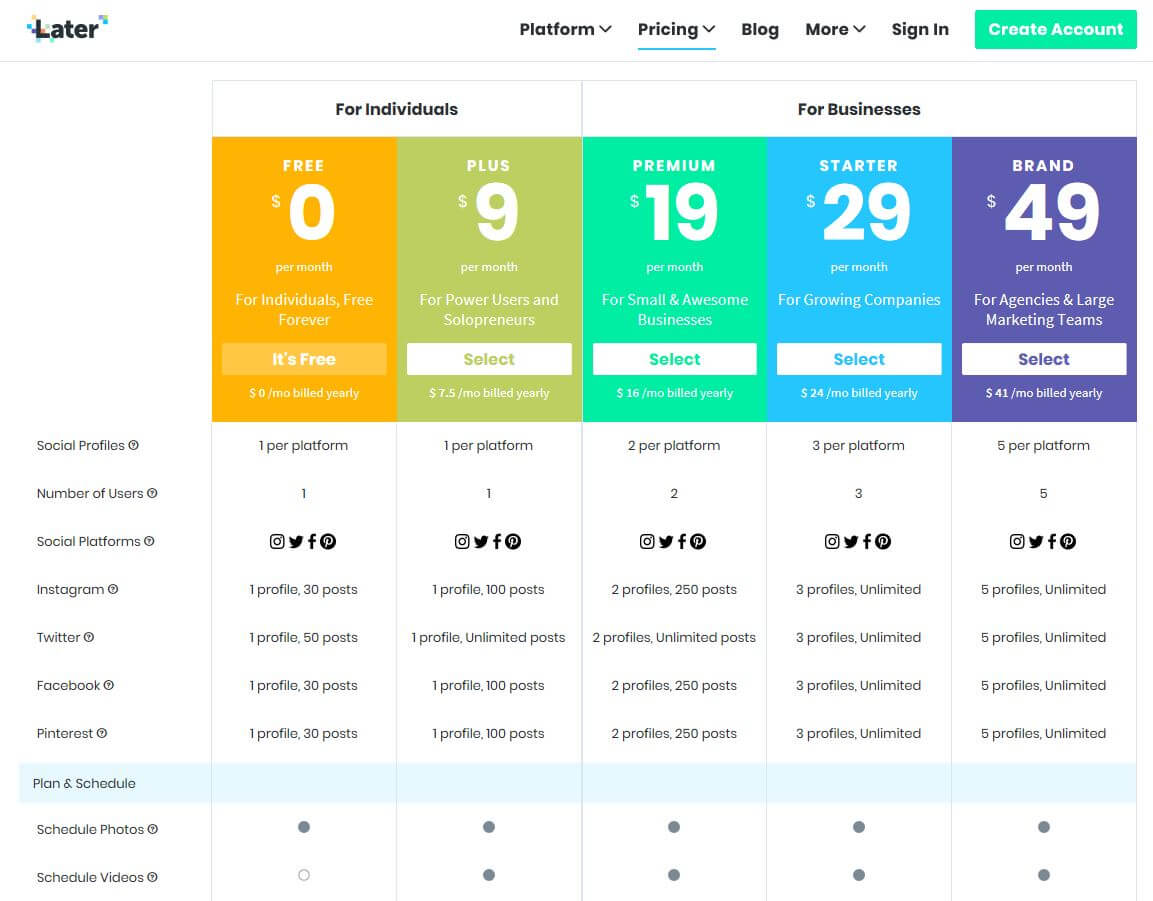 Read more tips for improving your social media game here.