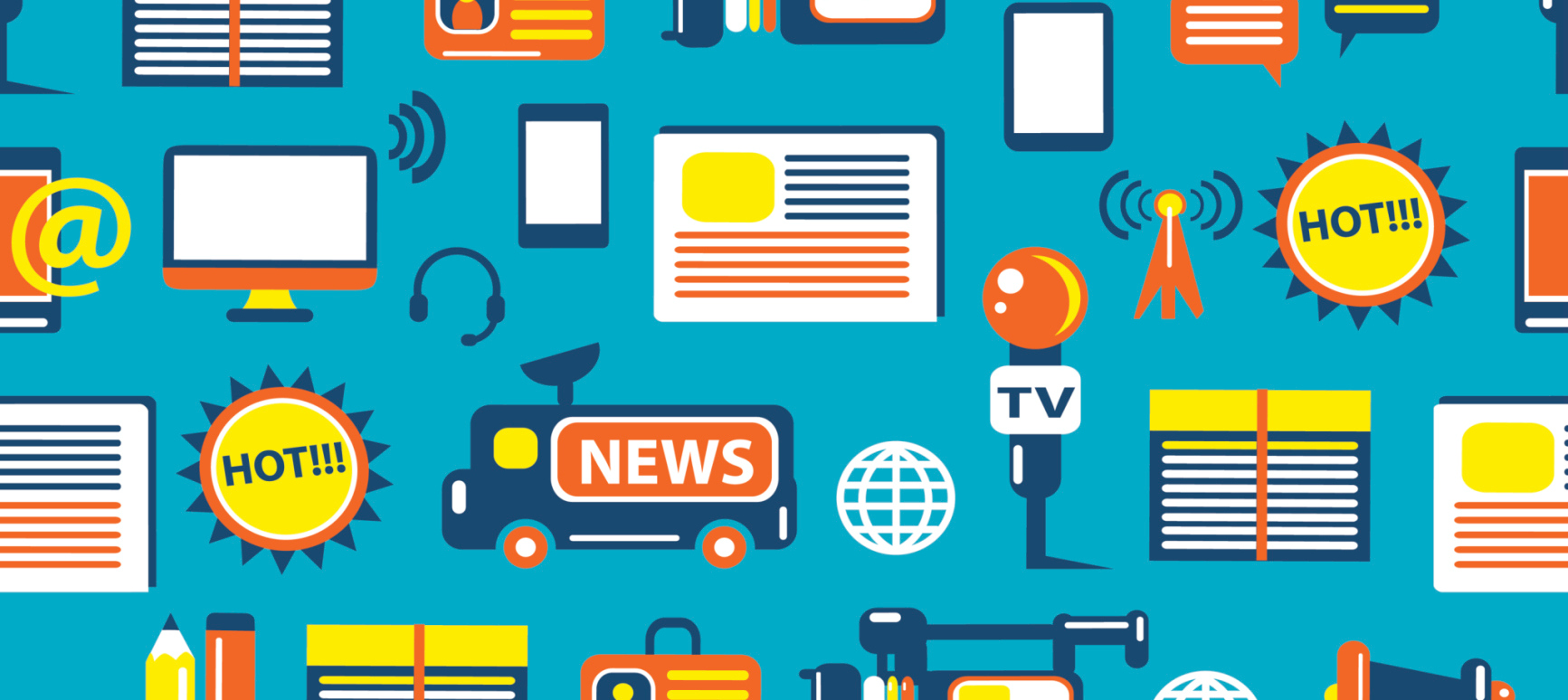 Public relations can be a difficult concept to grasp for people outside the marketing profession. Unlike advertising, you don't need to pay for it, and its success is gauged by often elusive, intangible, long-term metrics like perception – so how can you be sure it's really worth it? Here's how to get your messaging, timing and target audience right to result in some highly effective (and cost efficient) DIY public relations.
Rewind. What IS public relations?
Public relations, or PR, is described by the Public Relations Institute of Australia as "the deliberate, planned and sustained effort to establish and maintain mutual understanding between an organisation and its publics."
The most commonly used tool in PR is the press release (or media release), used to pitch stories to media and publishers in an organised, timely, relevant, entertaining and/or educational format. Other PR tools include public appearances, presentations or events, newsletters, social media marketing and blogging.
Where do I start?
It may have been the prospect of free media exposure that piqued your interest in DIY PR, but without getting specific around exactly what you're hoping to achieve, PR can end up being a costly and time consuming exercise. Forbes highlights the reasons for PR as:
awareness – maybe you've just moved into a new shop and want to let the locals know you've arrived
supporting sales – perhaps you've just released an exclusive, limited edition product
changing perceptions – for when you need to set the record straight or change the way customers view your brand
promoting credentials – great for when you've just won a photography award, or returned from a fashion course in France
Start by refining your campaign goals and objectives and attach some realistic and measurable outcomes. If for example you are preparing a press release to send to influential bridal bloggers about your new handmade couture wedding dress, the goal might be to increase awareness within Australia of your brand by reaching a readership of 50,000+ through local bloggers, the success of which is measurable by a 20% increase in sales within four weeks of the press release being published.
Who's involved?
This is a two-part process. Firstly, you need to figure out WHO you want to reach with your messages and then decide who is going to help distribute your messages to this audience. In the case of the couture dress designer, the target audience may be Australian-based brides-to-be in capital cities aged 25-35 who shop at premium, high-end fashion outlets with a budget of $5,000+ to spend on a dress.
Including shared behaviours and other psychographic information will also help identify the type of media you should be approaching. Is it luxury fashion bloggers with 20,000+ social media followers, boutique wedding magazines, or the marketing team at the upcoming wedding expo seeking vendor stories to publish? By painting a clear picture of who your target audience is, you'll be able to easily identity where they frequent (either physically or online), and be able to find the right mediums or key influencers to help reach them.
Create killer content
Spend some time learning how to write a press release, remembering the most precious commodity known to humankind today is time, so keep it concise and think like a journalist; journalists are often forced to fit stories into remaining space on pages, so they need to be able to cut a story at any point in the press release, knowing the most important information is at the beginning and it flows in a logical and chronological sequence.
Shout it out loud
Don't just expect to send a press release to one platform, have it published and enjoy an instant 20% increase in sales the next day. The most successful PR campaigns are multidimensional and employ a variety of tactics that work together in support of each other, usually including social media, newsletters and blogging at a minimum – you own this space, so you may as well use it!
Measure
After you have distributed your communication it's time to sit back and monitor the results, based on the metrics you assigned to the campaign in the beginning. Did 150 people book in for your fashion parade in the first week of the release going live? Did you receive 25 phone calls to book in consultations within 24 hours, taking up the discount for first-time clients? Once you have the final figures, it's time to analyse the campaign and why it did or didn't reach your projected goals, and use this information to optimise future DIY PR activities.
Get help with DIY
There is an entire industry dedicated to helping small and medium sized businesses with their PR for those who are time-poor and financially able, but for self-starters who are ready to take on the challenge of DIY PR, there are a handful of resources available at a fraction of agency costs offering support and guidance to help you run your own campaigns. Some of them even offer media lists, free publicity ideas, example media releases, PR coaching, courses and DIY kits to get you on your feet and feel confident managing your own PR.
Remember, the distinguishing factor between advertising and PR is a 'newsworthy' hook. If there is no timely, newsworthy element to your press releases which is highly relevant to the publishing media, what you've really got is just a self-serving advertisement you'll need to pay to have published, so get creative with your news angles – think about all the amazing things happening in your business and why it's important for your audience to know about them.
As advertising pioneer Bill Bernbach once said, "Nobody counts the number of ads you run; they just remember the impression you make!"