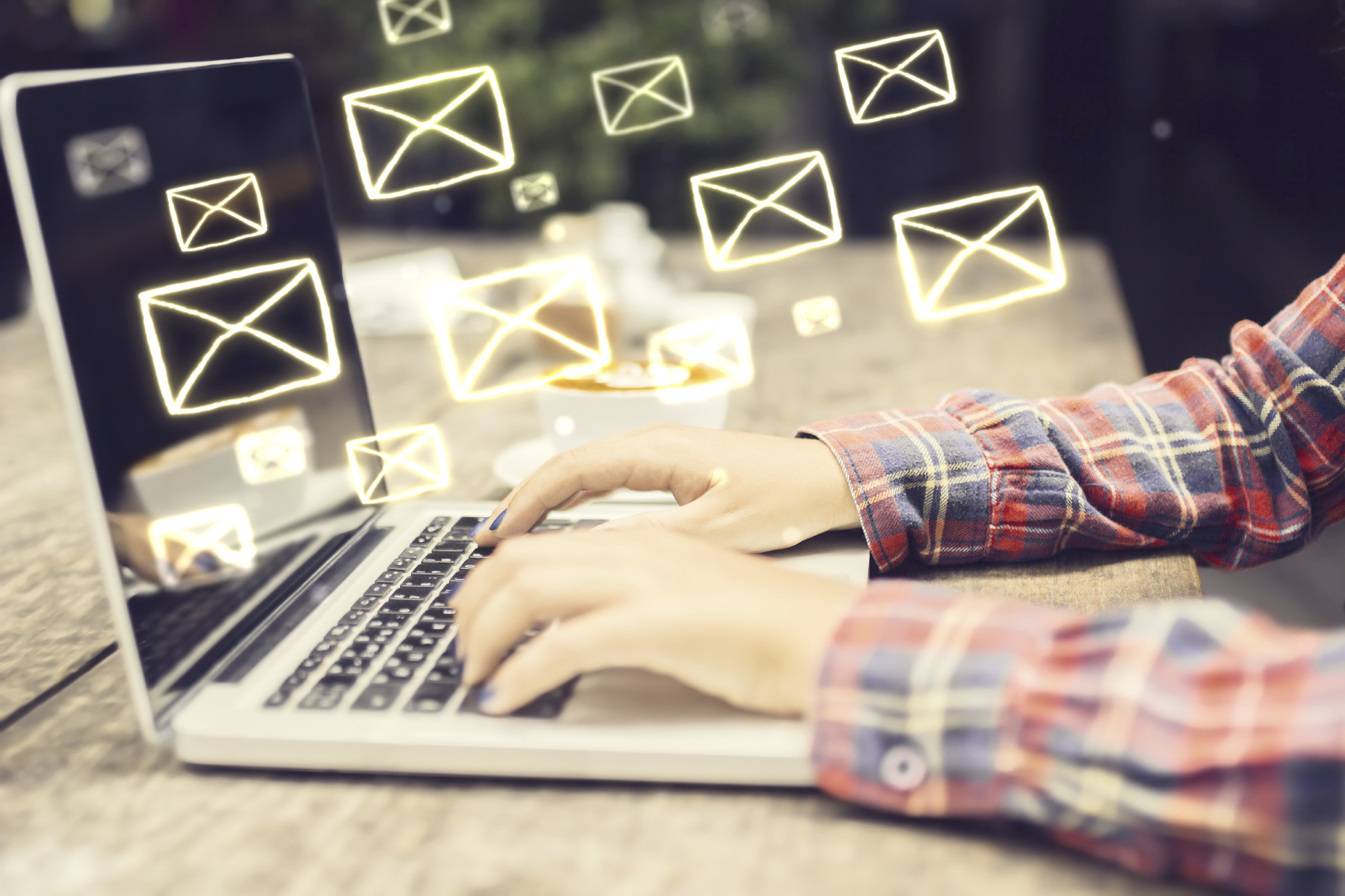 Viagra, life insurance and lotteries – inboxes are crowded places nowadays with unsolicited SPAM, supermarket loyalty programs and Facebook notifications. Are consumers becoming desensitised to email marketing? Wouldn't they prefer a glossy look-book in the mail every month? Traditional marketing – despite the rumours – is not entirely dead, but if you're looking for a more eco-friendly, cost-effective and lightening-fast alternative, email marketing is the answer.
What is email marketing and why it's not dead
Email marketing, according to this nifty little infographic, dates way back to the 1970s, when the first mass email campaign was unleashed, resulting in $13 million worth of sales from just 400 emails. Ahhh yes, the good ol' days.
The email marketing boom continued through the '90s, where a 'spray and pray' mentality was used to blast consumers en masse, with little or no message customisation; the equivalent of sending everybody in your email list a buck's night promotion on Boobalicious Strippers… including the brides. *Not recommended.

These days however, far more sophisticated email service providers allow businesses to segment lists into a variety of groups: past buyers, prospects, current clients, brides, grooms, age groups, interests, locations and every other imaginable demographic category you can think of, meaning people are more likely to receive content they actually want to see.
Consequently, email marketing is anything but dead. In fact, it's constantly evolving to provide customers with greater value through high-level automation, tagging and segmentation features offered by all good email marketing providers.
Why it's important to your wedding business
Laser-precision targeting in email marketing means businesses are now able to better predict what customers want, and when they want it, based on a range of information imported/gathered over time using reports with statistics on click-throughs, online purchases and downloads, as well as preferences and data retrieved from segmentation campaigns.
All the data is then fed into CRMs (customer relationship managers), designed to help businesses match their products with customers' needs. You guessed it – resulting in more sales. Herein lies the perennial value of email marketing and the reason your business is leaving money on the table if you're not getting involved.
So, where to start? If you don't have a database of emails to begin testing and measuring your marketing campaigns, try these 7 tips for growing your email list. If you've got a list and you're ready to send your subscribers some killer content, here are five emails your business can send to build rapport, encourage loyalty, create top-of-mind awareness, and ultimately generate more sales:
Types of emails and and their purpose
1) Newsletters:
Deciding to send regular newsletters to your database is one thing, but actually doing it – on time – is another. As Hubspot explains, newsletters are one of the most common types of email marketing to send, but also one of the hardest to get right.
Typically a compilation email composed of anything from company announcements, new product releases, industry news, case studies, referral programs, blog highlights, interviews, and everything in between, a newsletter takes time to compile, but can provide great insight (thanks to email metrics and reporting features) into what your customers want more of, and what inspires them to take action from your emails.
Drop-and-drag features available on even the free email marketing providers makes designing and compiling newsletters a piece of cake, and with A/B testing you can compare the effectiveness of two different email styles to discover the most popular format and content.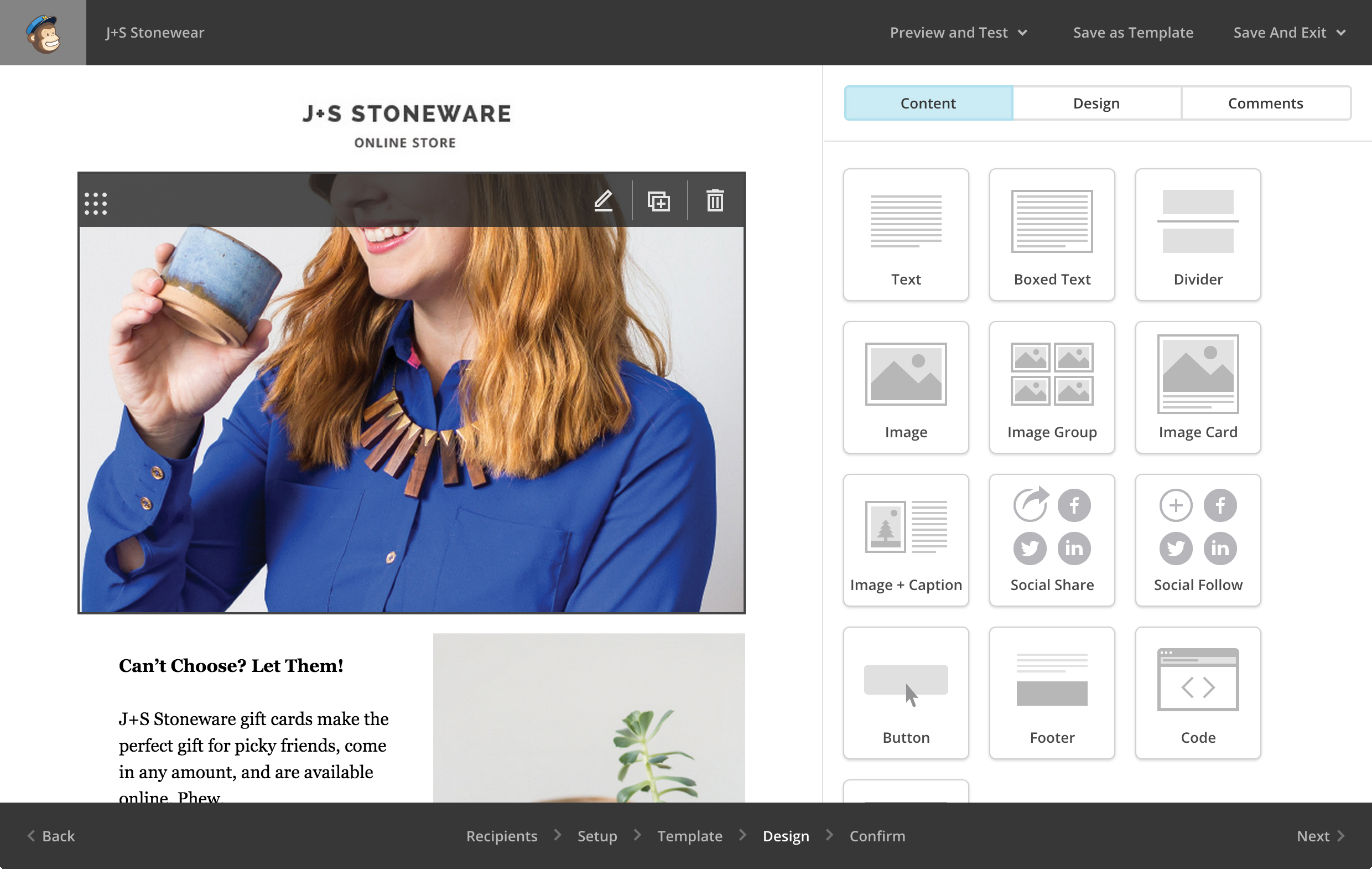 2) Promotional email: 
While a promotional email is a more direct bid for customers' money, a segmented database means your customers or prospects are more likely to engage with your content because you have already qualified them as likely to be interested in the promotion you're sending.
If for example you have a list of husbands, you could schedule emails to be sent to them on the anniversary of their wedding each year, showcasing the "Top 10 Anniversary Gifts She'll NEVER Forget", with a list of 10 products you stock online. 
These type of anniversary emails (also commonly used to send customers special offers on their birthday) are set and forget campaigns that can automatically send in the background, so you can focus on other email marketing like limited-time coupon codes, quantity-restricted promotions ("First 500 customers only!") and seasonal sale announcements, like Christmas or Mother's Day.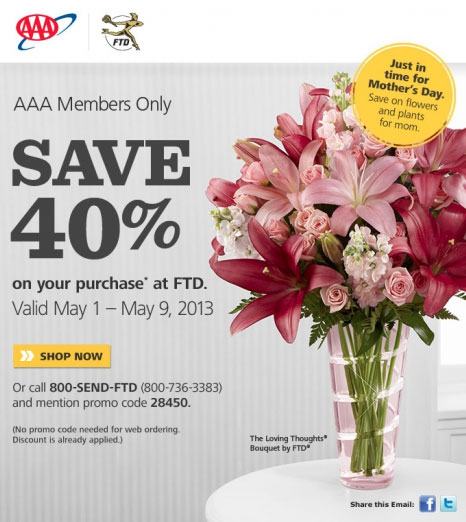 3) Welcome email:
Welcoming prospects and new customers to your email list introduces them to your brand in a conversational manner, while setting the expectations of the newly formed friendship, including how frequently they should expect contact and the benefits of being on your list: exclusive pre-release offers, member-only discounts and entertaining or educational tips and articles.
Welcome emails typically involve a call to action, designed to drive traffic back to the website and encourage sales. They can also be used to invite recipients to interact with your brand on social media. Asking readers to add the company email address to their 'safe list' to ensure your emails don't end up in the junk folder is also a good way to guarantee uninterrupted communication with your list. If you're a wedding vendor in the clothing retail space, check out these 12 Noteworthy Examples of Fetching Fashion Welcome Emails.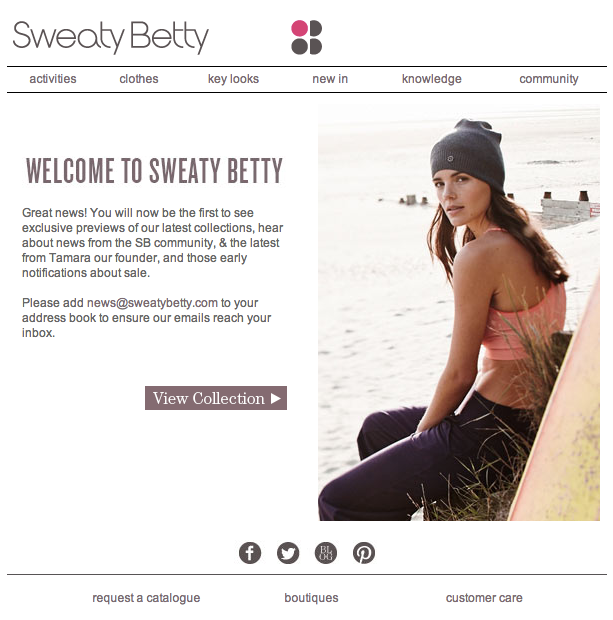 4) New inventory email: 
As Vertical Response explains, the four elements to a successful new inventory email or product release announcement are;
1) What is it?
2) Why should I care?
3) What's included?
4) How do I get it?
Don't make your readers work for information. They should be able to determine from briefly scanning the email answers to these questions, like Jockey.com have done below. Bamboo Blend is the new product, beneath this are the features and benefits, followed by a call to action to click through to the website and view the product.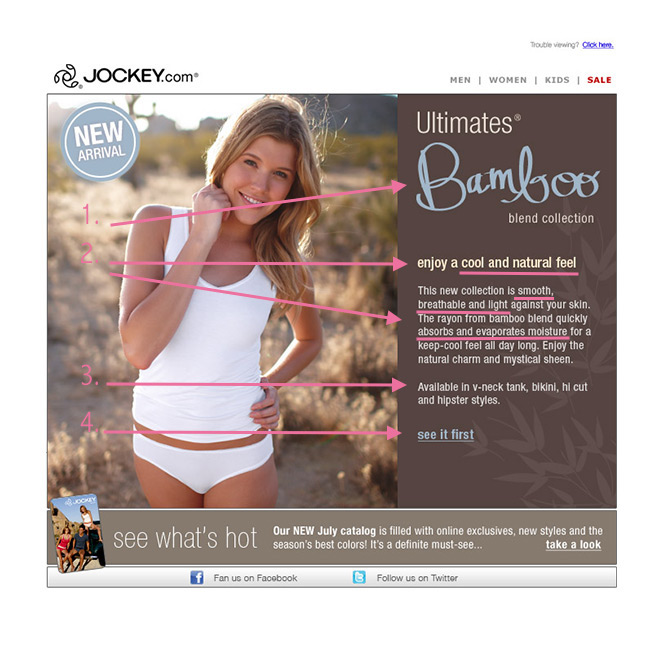 5) Testimonial or review email:
According to global information and measurement company Nielsen, 92% of consumers believe recommendations from friends and family over all forms of advertising. If you had the choice between investing hundreds or thousands of dollars into digital advertising, or using the positive (and free) feedback and genuine endorsements of past customers to win new business, which would you choose?
At Easy Weddings, we know that wedding suppliers with more than 11 reviews experience a 200% increase in ad performance. This is why we built a free Facebook Review app to help you generate more reviews for your listing (log in to the Client Admin Centre for more information.)
SalesForce suggests the following methods for helping your testimonials and reviews shine through email marketing:
1) Invite customers to feature in case studies, provide reviews and write testimonials: show prospects and future customers how other wedding couples have successfully used your products or services in the past to make their special day even more amazing. Encourage people to write honest reviews in exchange for a discount on their next order.
2) Include testimonials from your social media: every time somebody writes a Facebook review on your Business Page expressing thanks for your assistance, appreciation of a product feature, or even a comment about how quickly their order arrived, this testimonial can be repurposed in your newsletters and email marketing.
3) Create customer testimonial videos: investing in quality video production can be costly. Consider running a competition encouraging customers to submit their own product/service review, or invest in a simple smartphone tripod and offer customers a reward or discount for providing a review at the end of their contract.
Committing to email marketing
If you think about the return on investment for email marketing being $44 for every $1 invested, the potential of this strategy to increase sales is too good to deny. If you're not subscribed to an email marketing software for small business, make the time this week to sign up for trial periods and familiarise yourself with different providers by watching their video tutorials and sending test emails.
If you're already subscribed to an email marketing solution (but like so many businesses got cold feet and never actually sent an email), 2016 is your year for a leap of faith into the lucrative world of email marketing!