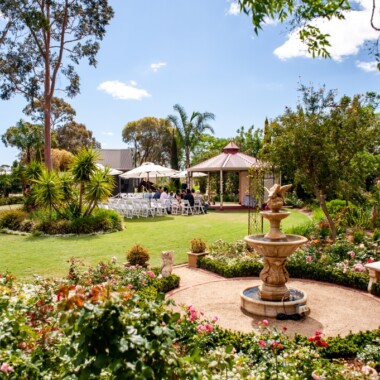 Weddings at Winzor
Shelter Available: Yes
Fees: POA
Address: 91 Winzor Road, Hillier, South Australia
Image Credit:
Weddings at Winzor
The property of Weddings at Winzor was purchased back in 1993.
These spectacular well-groomed gardens once began with only olive and gums trees.
The owner over the last 12 years has transformed the garden into a piece of paradise.
It is a quiet and tranquil location and showcases a earned entrance to the beautiful large lawned area which then leads to the grand gazebo. On the left side of the garden, there is a path which leads to a wishing well. This is a great location for a photo opportunity.