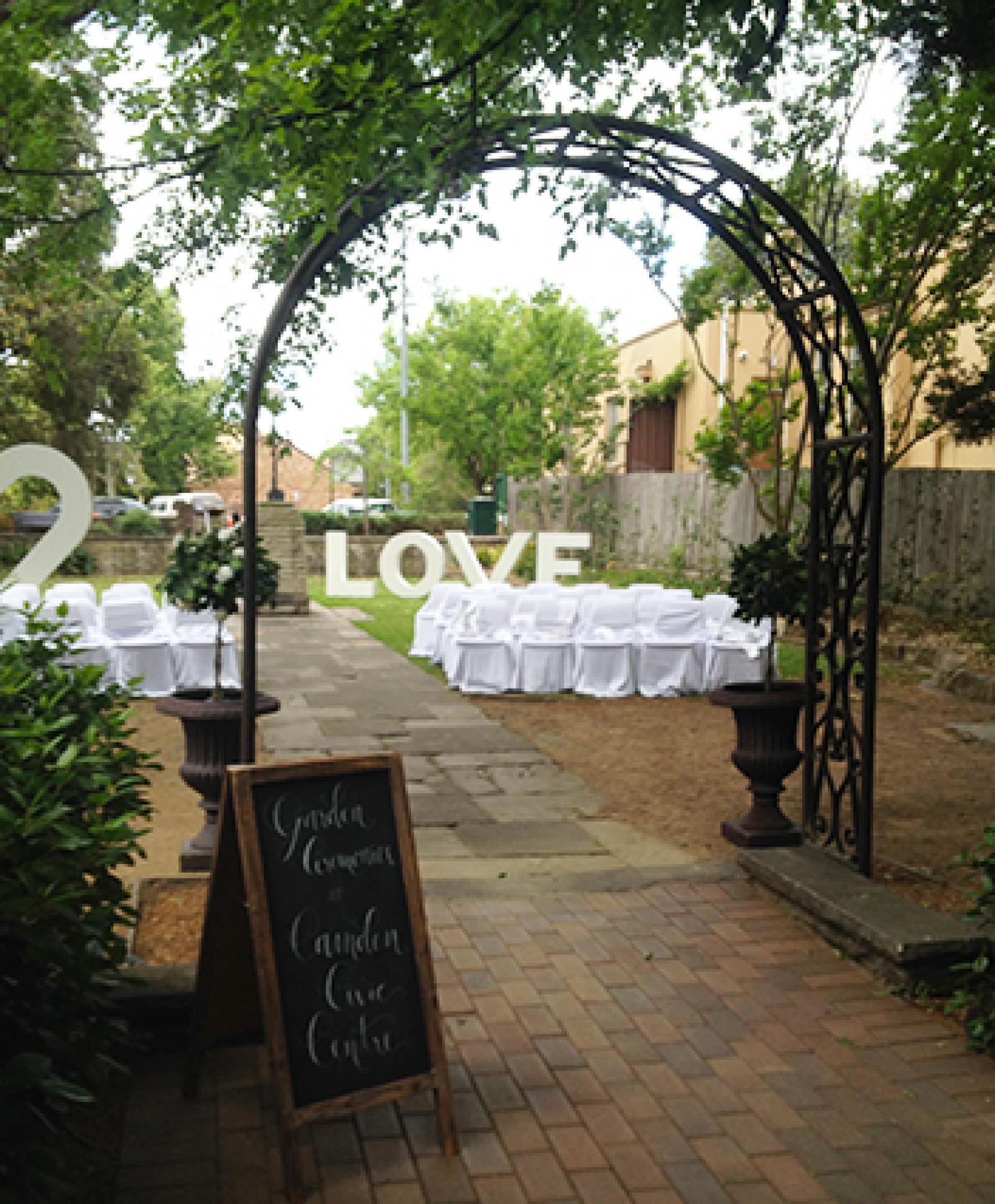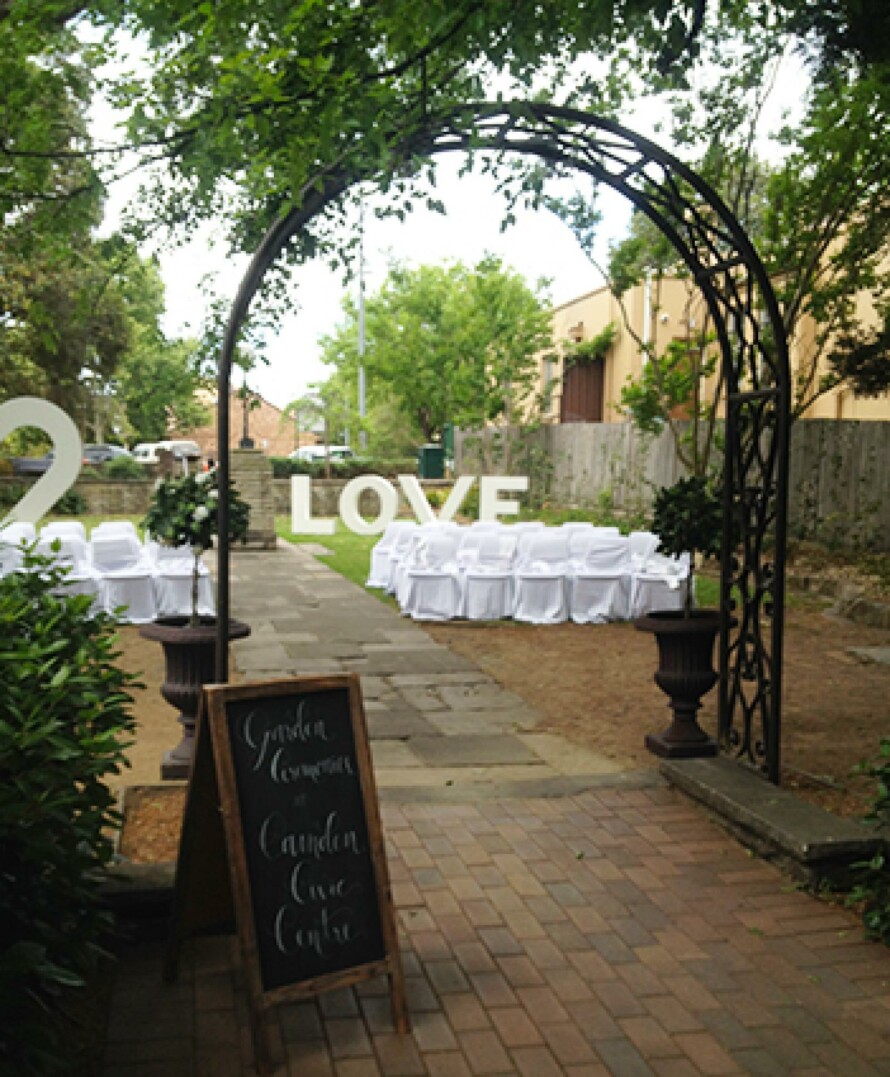 Fees: P.O.A.
Address: Oxley Street, Camden, Camden, 2570, NSW
Contact
Name: Camden Civic Centre
Email: camdenciviccentre@camden.nsw.gov.au
Website: View Website
A sweet and simple garden, featuring a memorial monument, leads from the street, into the civic centre. On-site parking available. Located close to Onslow park, where you could take your wedding photographs.