St Michael's Uniting Church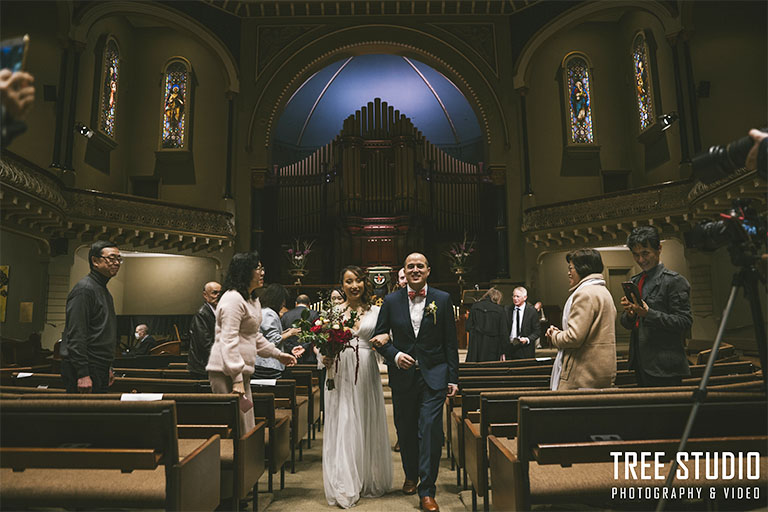 Shelter Available: Yes
Fees: $250
Address: 120 Collins Street, Melbourne, Melbourne, 3000, VIC
Contact
Name: Zara Mitchell

Phone: 03 9654 5120

Email: weddings@stmichaels.org.au

Website: View Website

Image Credit: Tree Studio Photography and Video


Located in the heart of Melbourne, St Michael's Uniting Church is the ideal location for couples seeking a church wedding ceremony in the city. As an inclusive church, St Michael's welcomes people of all faiths to celebrate their marriage within its landmark walls.

The church features stunning stained glass windows and a theatrical style interior, while its exterior reflects Tuscan styling with Romanesque features.

With its welcoming nature, it's little wonder why so many brides flock to the beautiful heritage-listed St Michael's Uniting Church.

A detailed wedding information kit is available at the church office. Booking requires a $250 non-refundable deposit.

The fee includes: use of the church facilities, the Minister, rehearsal, the Organist, the Verger, church flowers, ringing the bells, and administration and certificates.