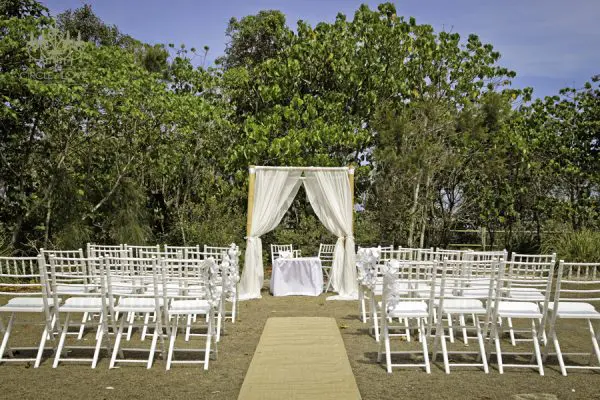 Fees: POA

Address: Salt Gardens, South Kingscliff, South Kingscliff, 2487, NSW

Image Credit: Circle of Love
Recommended By: Circle of Love

The Parklands at Salt offers a few different garden locations where you can hold your wedding ceremony. All areas are quite sheltered and surrounded by landscaped gardens situated directly behind the popular Salt Beach.

Salt is a very popular location on the tweed coast for weddings as it offers everything from accommodation, a beachside location, local restaurants, and also has a few different reception venue options; The Salt Bar, Mantra, Peppers, and Fins Restaurant.

Your permit for your wedding ceremony must be obtained through the Tweed Shire Council.