Royal Botanic Gardens – Tennyson Lawn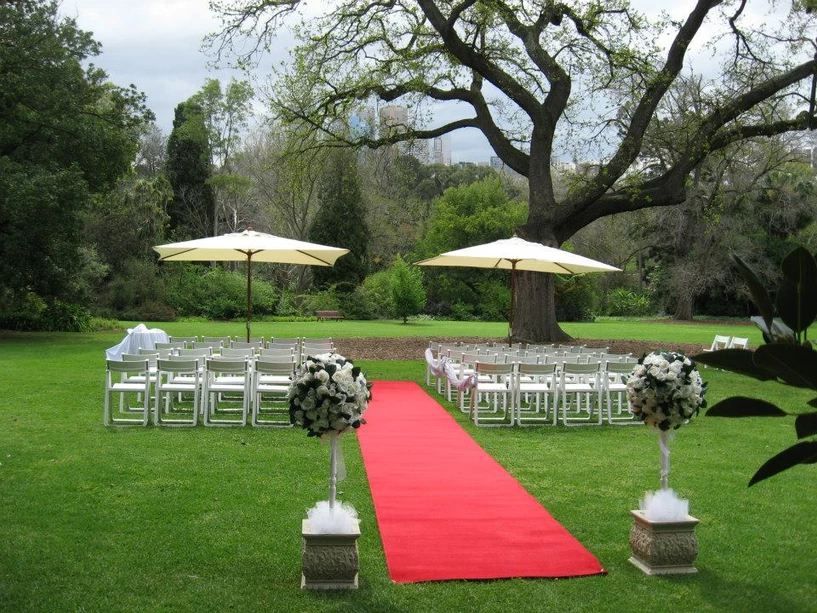 Fees: POA
Address: Anderson Street, Melbourne, Melbourne, 3004, VIC
Contact
Website: View Website

Image Credit: Marie Kouroulis


Located in the Royal Botanic Gardens, Tennyson Lawn is a popular choice among couples seeking a garden wedding ceremony. This location is an idyllic yet simplistic sloped lawn, offering some shade in certain areas.

Amenities are available nearby and refreshments are found at the Observatory Building or within the gardens at the Terrace Cafe.

Parking available on Anderson Street. Access through Gate B and C.