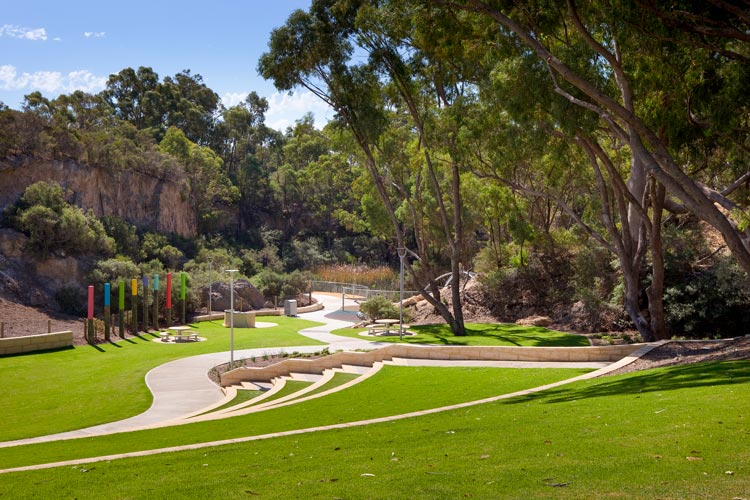 Fees: POA
Address: 3 Peel St, PO Box 210, Mandurah, WA 6210, Pebble Beach Boulevard & Windcrest Way, Meadow Springs, WA
Contact
Name: City of Mandurah

Email: council@mandurah.wa.gov.au

Website: View Website

Image Credit: Circle of Love
Recommended By: Circle of Love

Quarry Park is located in Meadow Springs, minutes from Mandurah. It has beautiful manicured lawns and many options for wedding ceremonies with the main feature the Quarry Wall. It also have many options for wedding photos and shade for guests.