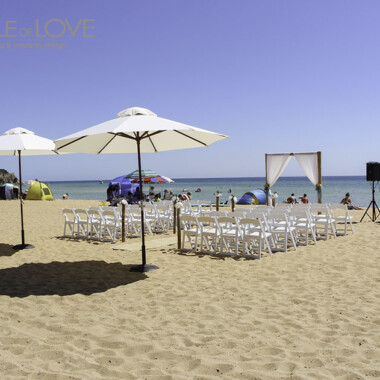 Martha Cove Beach
Fees: POA
Address: 2 Queen Street, Mornington, VIC, Mornington, 3931, VIC
Image Credit:
Circle of Love
Mornington Peninsula Shire Council.
Located in Safety Beach on the Mornington Peninsula, Martha Cove Beach offers the perfect location for your outdoor wedding ceremony. Overlooking the bay, Martha Cove Beach with its beach boxes and cliff faces creates an abundance of photography opportunities.
With its relative seclusion, you must obtain a permit from the Mornington Peninsula Shire Council to host your wedding ceremony at Martha Cove Beach.