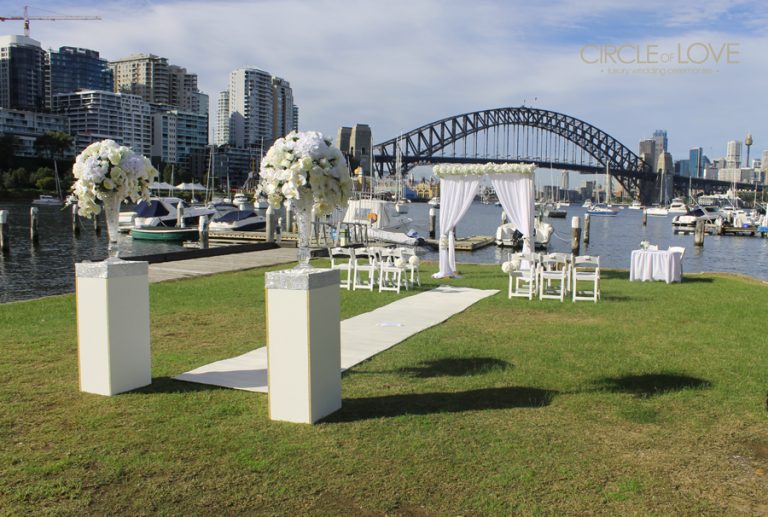 Fees: POA
Address: Harbour View Crescent, Lavender Bay, Lavender Bay, 2060, NSW
Contact
Name: North Sydney Council

Website: View Website

Image Credit: Events by Nadia


Situated on the Foreshore of North Sydney, Clark Park, Lavender Bay Parklands is the ideal location to host a waterfront wedding ceremony. The foreshore itself stretches between Quibaree Park and Luna Park, and to the Harbour Bridge and beyond.

Photography opportunities exist in front of the spectacular views over Lavender Bay, and over the harbour bridge and the city.

Featuring vast grassy spaces, magnificent trees, historic sandstone walls, and a flagpole, this location is known to be a gathering point for memorial services. While popular, this garden wedding location is perfect for couples wanting a relaxed, quiet parkland ceremony.