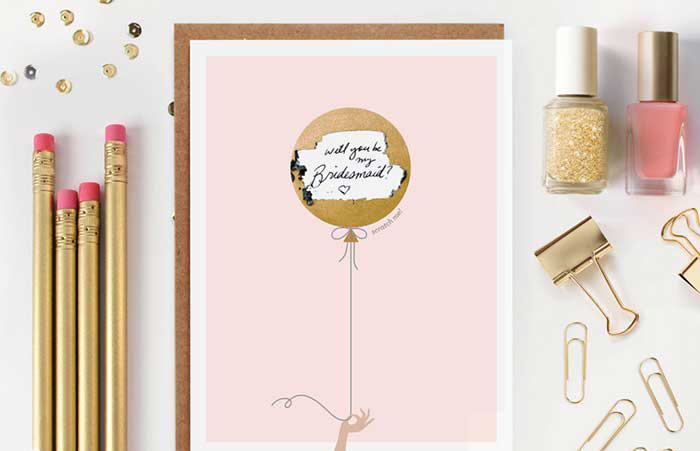 You've been proposed to and now it's your turn to pop a very big question: will you be my bridesmaid? Here are 10 fittingly fun ways to do it:
Wine time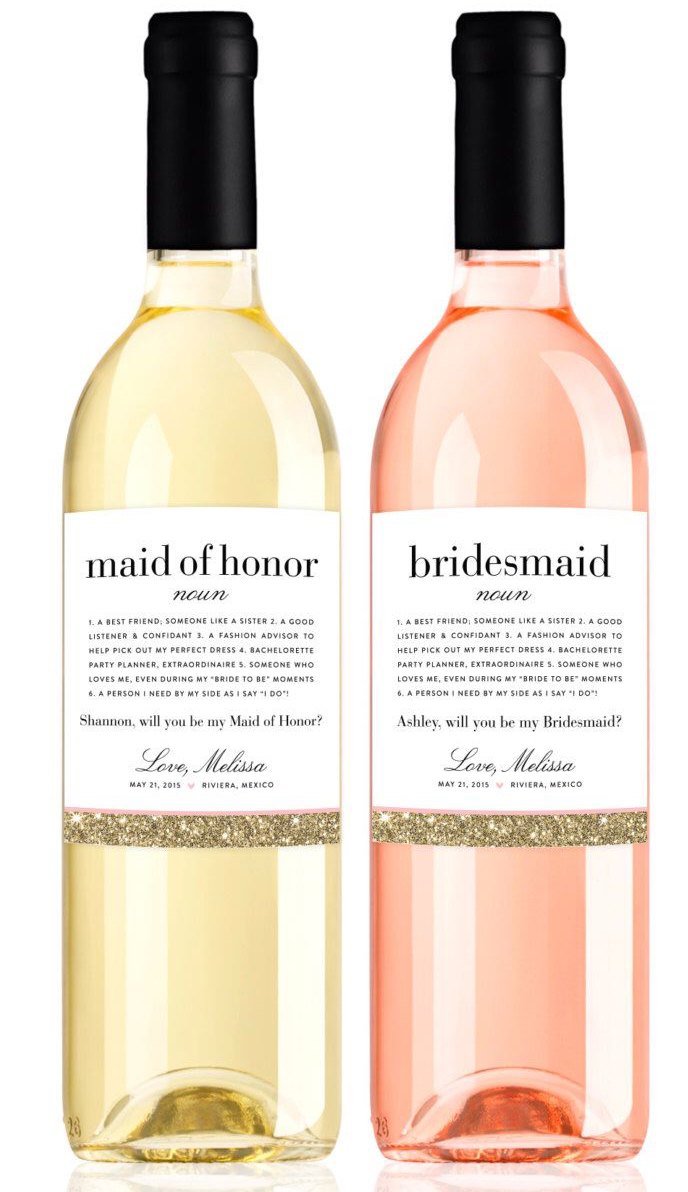 If you and your potential bridesmaid have been known to enjoy a glass of wine or bubbly together, a customised wine label is an innovative way to ask her your special question! Next time you visit, take along a bottle of her favourite Shiraz and stick your custom label on it with your choice of words. It's a lovely gesture and one she'll surely appreciate.
Couture cookies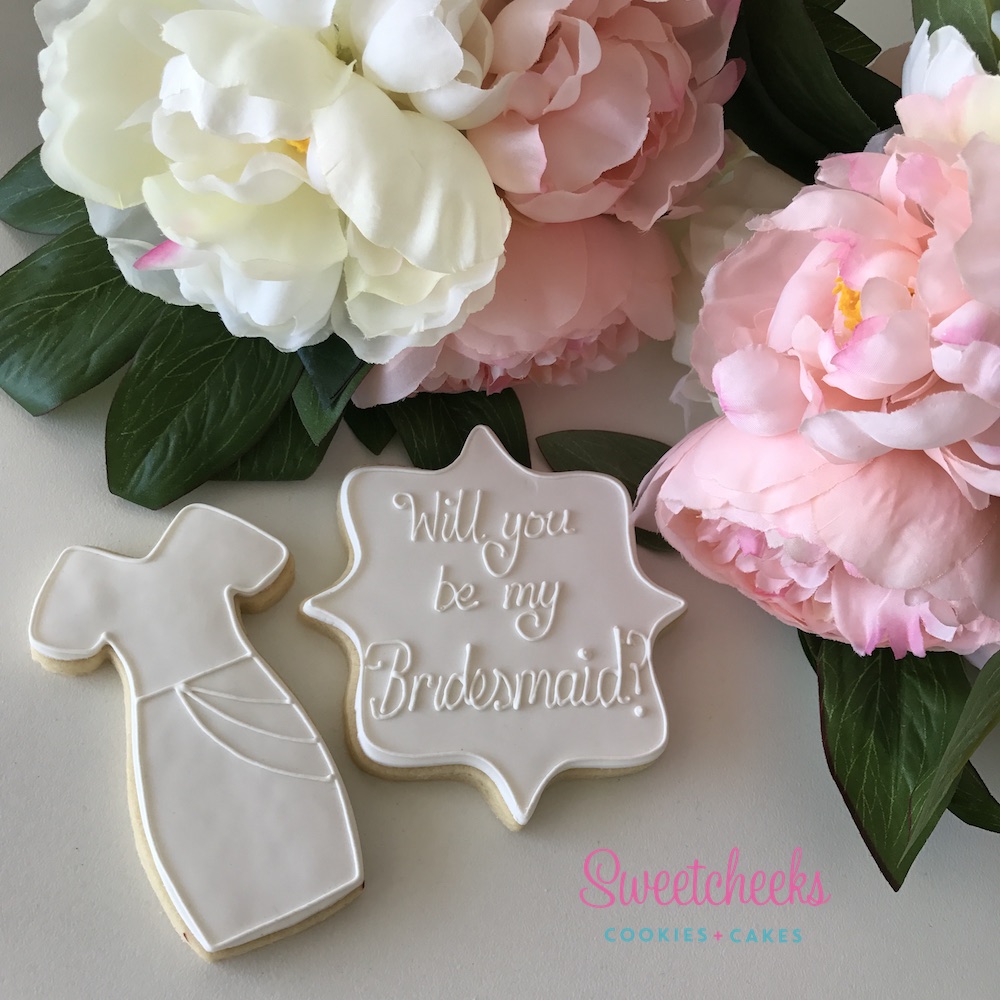 Say it with food. She will be deliciously surprised!
Blinging bridesmaid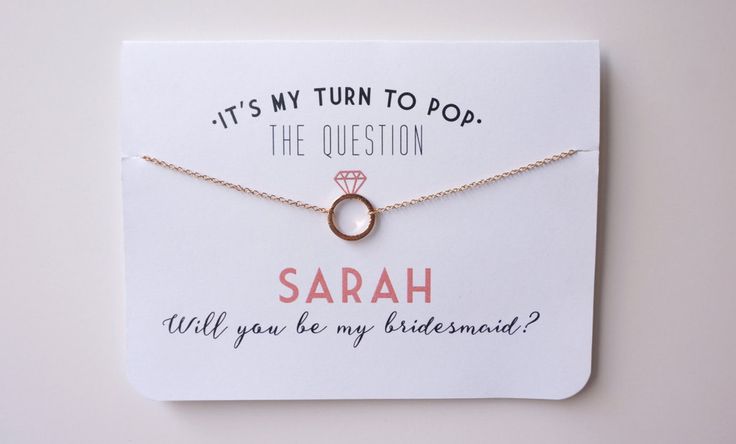 A sweet note and a lovely item of jewellery is a great gift option as it is something she can keep forever. You may even like to buy her something that would potentially match what bridesmaid dresses you are planning to choose, so she can wear it on your special day, too.
Sweet scents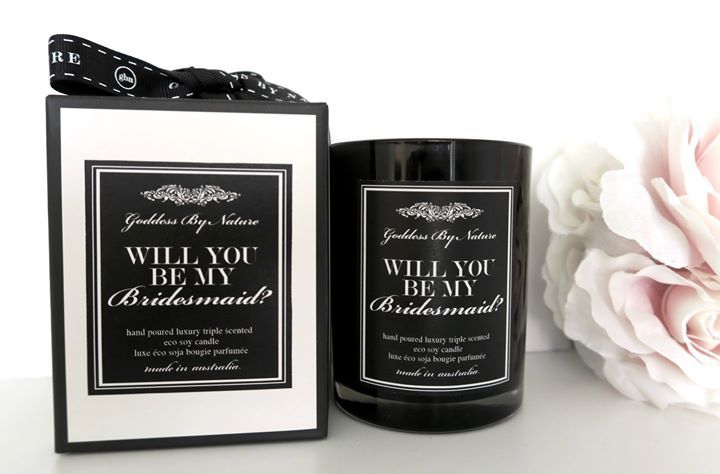 A personalized candle can never go astray and it's easy to have custom labels printed. Buy her favourite scent and deliver her a surprise she'll love and be able to use. The best part is that every time she burns the candle she'll remember when you asked her to be a bridesmaid.
Piece together the puzzle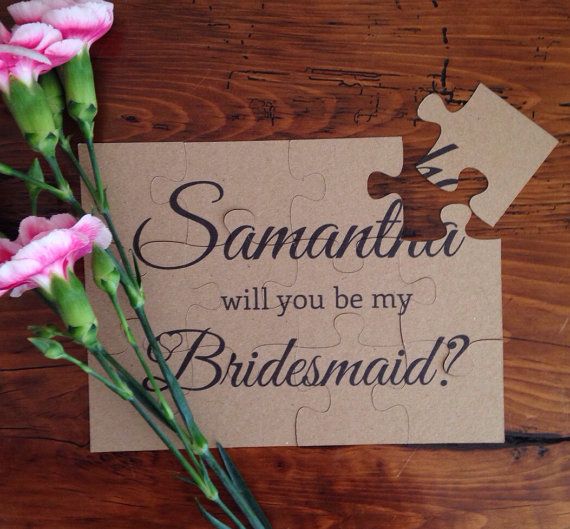 This is especially perfect if your bridesmaid to be is the playful type or a fan of games and puzzles. Suggest a games night and bring your personalized puzzle for her to piece together. It's a sweet and clever way to ask her and she can keep the memento too.
Scratchie surprise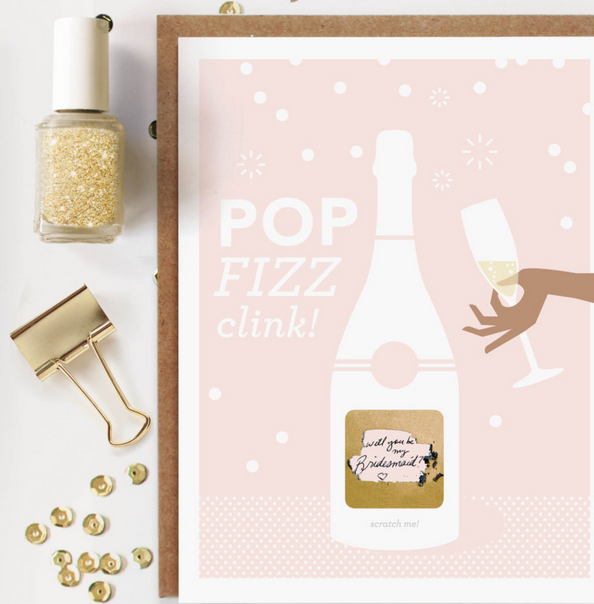 A well-designed scratchie card is a novel way to pop your big question. She can scratch off the foil with a coin and read your message underneath. It'll be – almost – as good as winning the Lotto!
Pop the question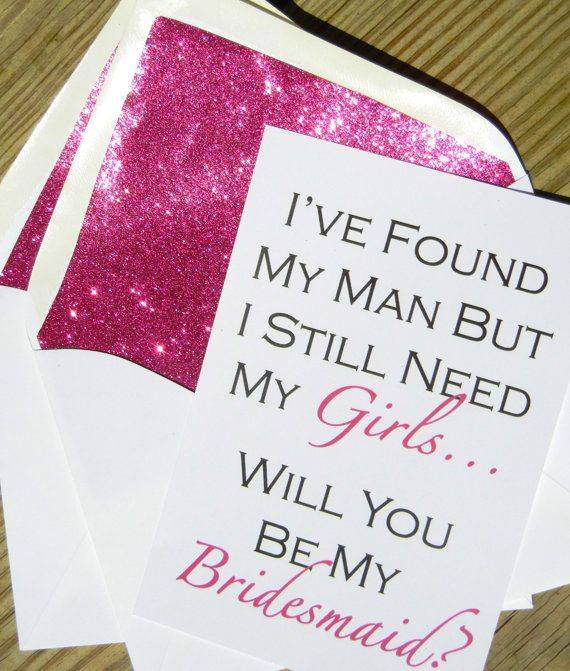 Write your message on a piece of paper and place it inside a balloon. Blow up the balloon and mix it with a big bunch of balloons, and then simply deliver it with the instructions: 'pop me!'
These are a few of my favourite things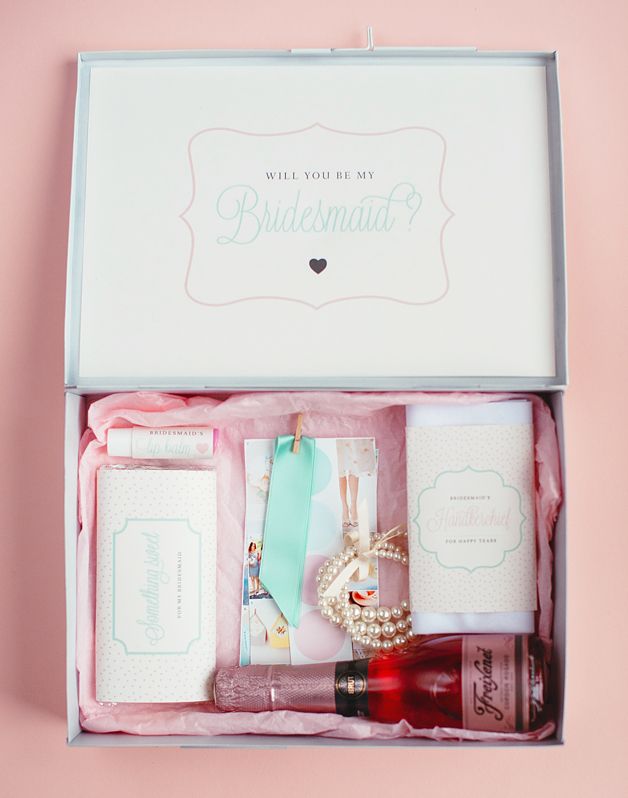 Source all of her favourite items such as nail polish, teabags, chocolate, jewellery, hand creams or body lotions and place them all in a gorgeous box. Wrap with a beautiful ribbon and adorn with a card which reads, 'will you be my bridesmaid?'
Say it with flowers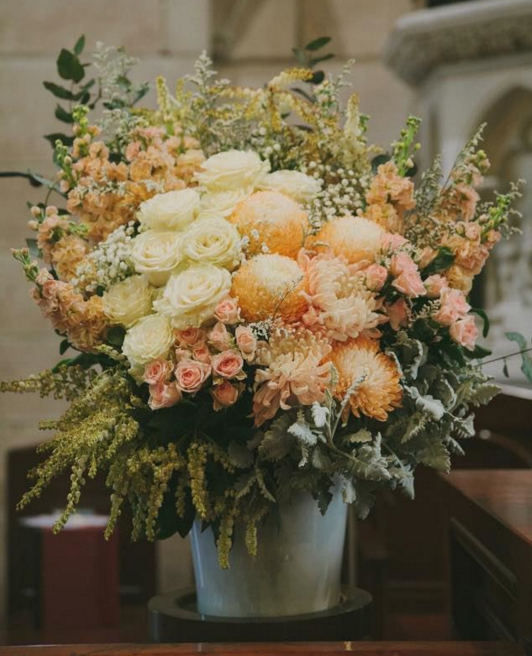 Unless your bestie has severe allergies, you can never go wrong with a beautiful bunch of fresh blooms! Buy her a gorgeous bouquet of flowers and have them delivered with a special note saying 'be my bridesmaid?'
Illustration inspiration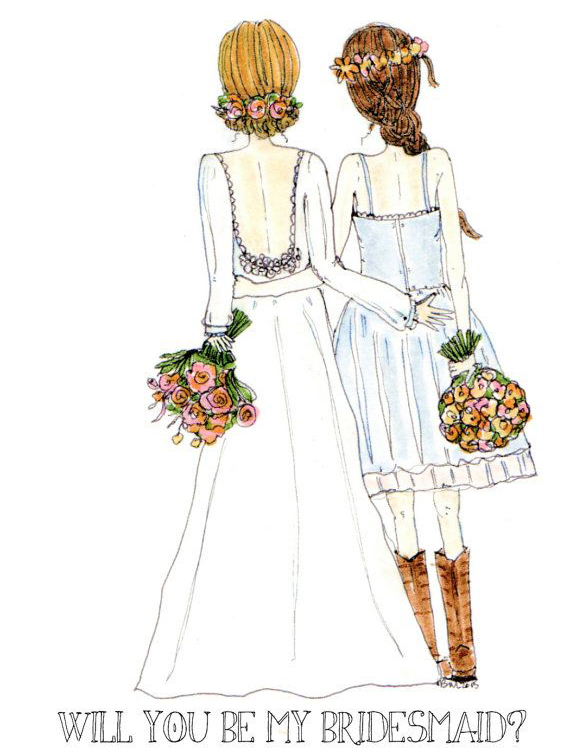 If you aren't a particularly gifted artist yourself, you can enlist the help of a professional illustrator to draw a picture of your bridesmaid and yourself with the caption, 'will you be my bridesmaid?' You can even go a step further and frame the illustration so she can use it as a piece of art work too!