Traditionally bridesmaids pay for their own gowns, or in the case of younger bridesmaids, their parents pay for them. However, some brides feel uncomfortable about this, or would prefer to pay for the dress themselves for various reasons. The third option is to split the bill for the dresses, perhaps paying half each.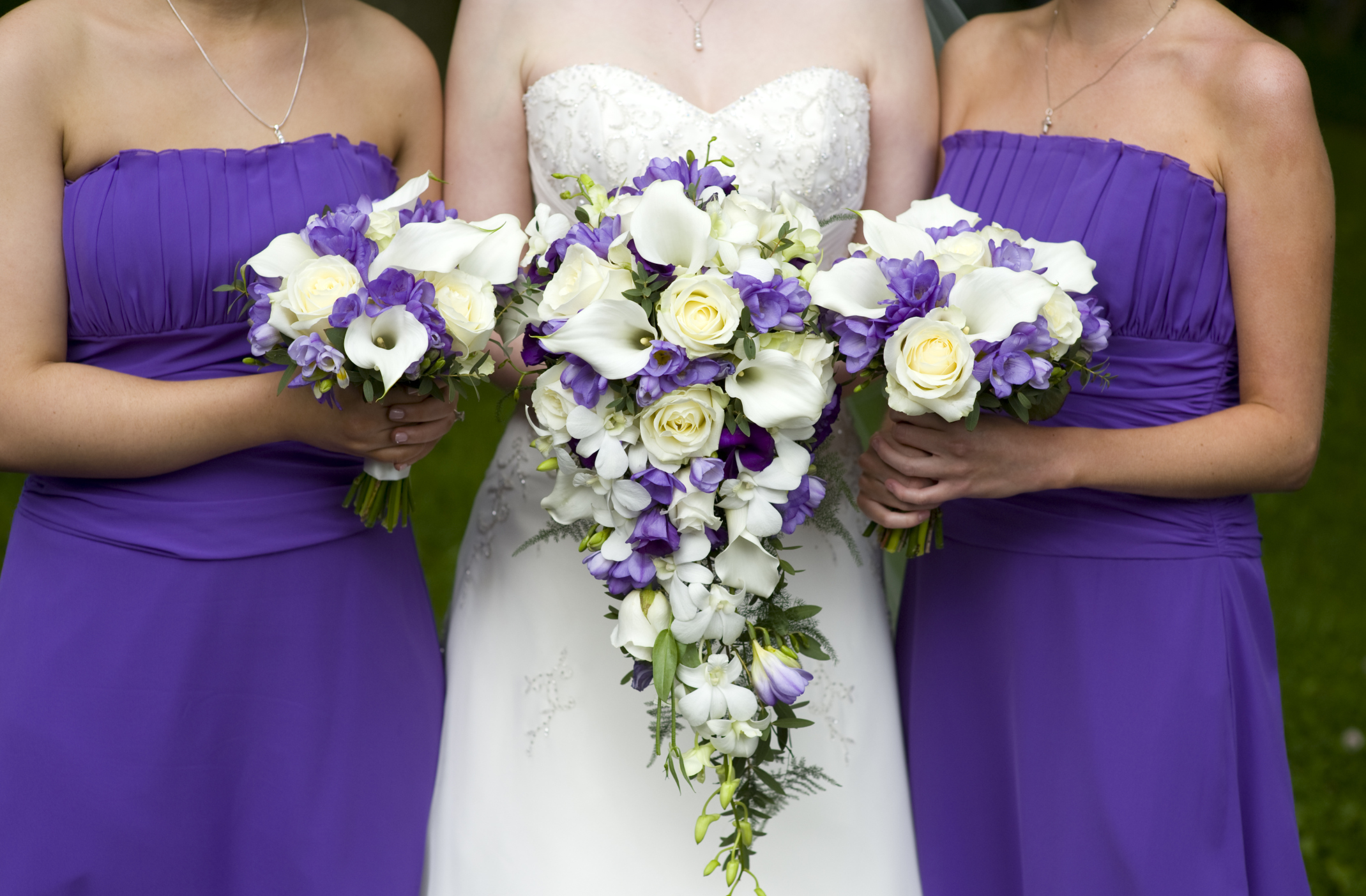 Here are some suggestions for times when you should let the bridesmaid pay, when you should buy the dress yourself, and when you should offer to split the bill:
The bridesmaid should pay for the dress if:
it is a reasonable price
it is off the rack
it is something they can wear again
You should pay for the dress if:
it is a very expensive designer gown of your choosing
it is a colour or style that the bridesmaid will never wear again
it is something you like but the bridesmaid doesn't
You could offer to split the bill if:
it is being specially made so she pays for the fabric and you pay the dressmaker
you know the bridesmaid doesn't have much money
the bridesmaid has a lot of other costs to cover such as travel and accommodation
How do I ask my bridesmaid to pay for her dress?
Many kind hearted brides end up footing the bill for dresses when they really don't need to, simply because they don't know how to broach the subject of cost with their bridesmaids, or are afraid of seeming rude if they ask them to pay.
There's actually no need to ask your bridesmaids to pay for their dresses, as it is generally accepted that they will do so. Offering to pay for them yourself is something out of the ordinary.
If you are worried that your bridesmaids might not be aware they need to pay, or may be expecting you to pay, the internet and e-mail now make it much easier for us to bring up the subject. Find a dress online that you like and you think is a reasonable price. E-mail your bridesmaids a link to it and ask for their feedback on the colour and style. Then add a sentence asking if the price is alright for them.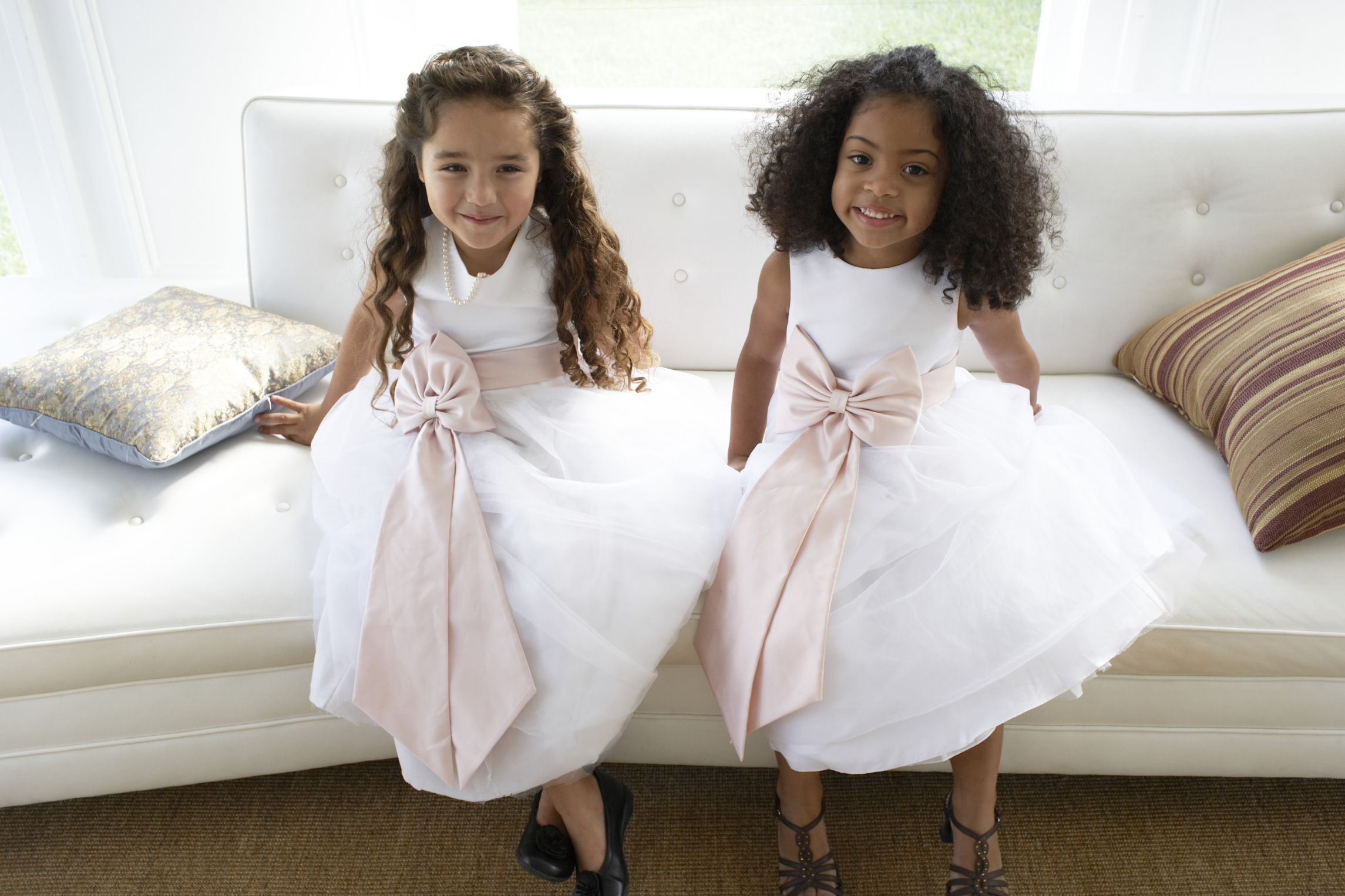 If your bridesmaids aren't aware of the custom of paying for their dresses, this gives them the chance to ask somebody. If they think the price is too high, they will probably feel more comfortable telling you this via e-mail than to your face, or in front of the rest of your bridesmaids in a department store fitting room.
If you are having young bridesmaids and are expecting their parents to buy their dresses, be up front about this when you bring up the subject of their daughter being a bridesmaid. Do some research beforehand and work out what the dresses are likely to cost. When you first talk to the parents, just say you've seen some great dresses in your local store, tell them an approximate price, and ask if that's alright with them. You don't have to stick to those exact dresses, as long as you keep to a similar budget.
If you know your bridesmaids are having issues with paying for their dresses but you can't afford to buy the ones you want yourself, just give them some guidelines on colour and style and get them to buy dresses within their own budget. Asking for a cocktail style black dress would be a good example; you could always accessorise their dresses with a matching corsage to create a unified look.