The Whitsundays provide a truly spectacular location for your destination wedding, without the hassle and paperwork of getting married abroad. A group of seventy four islands located midway along the Queensland coast, the Whitsundays are well known for beautiful sandy beaches, sparkling azure seas, and pure indulgence, as well as their proximity to the Great Barrier Reef.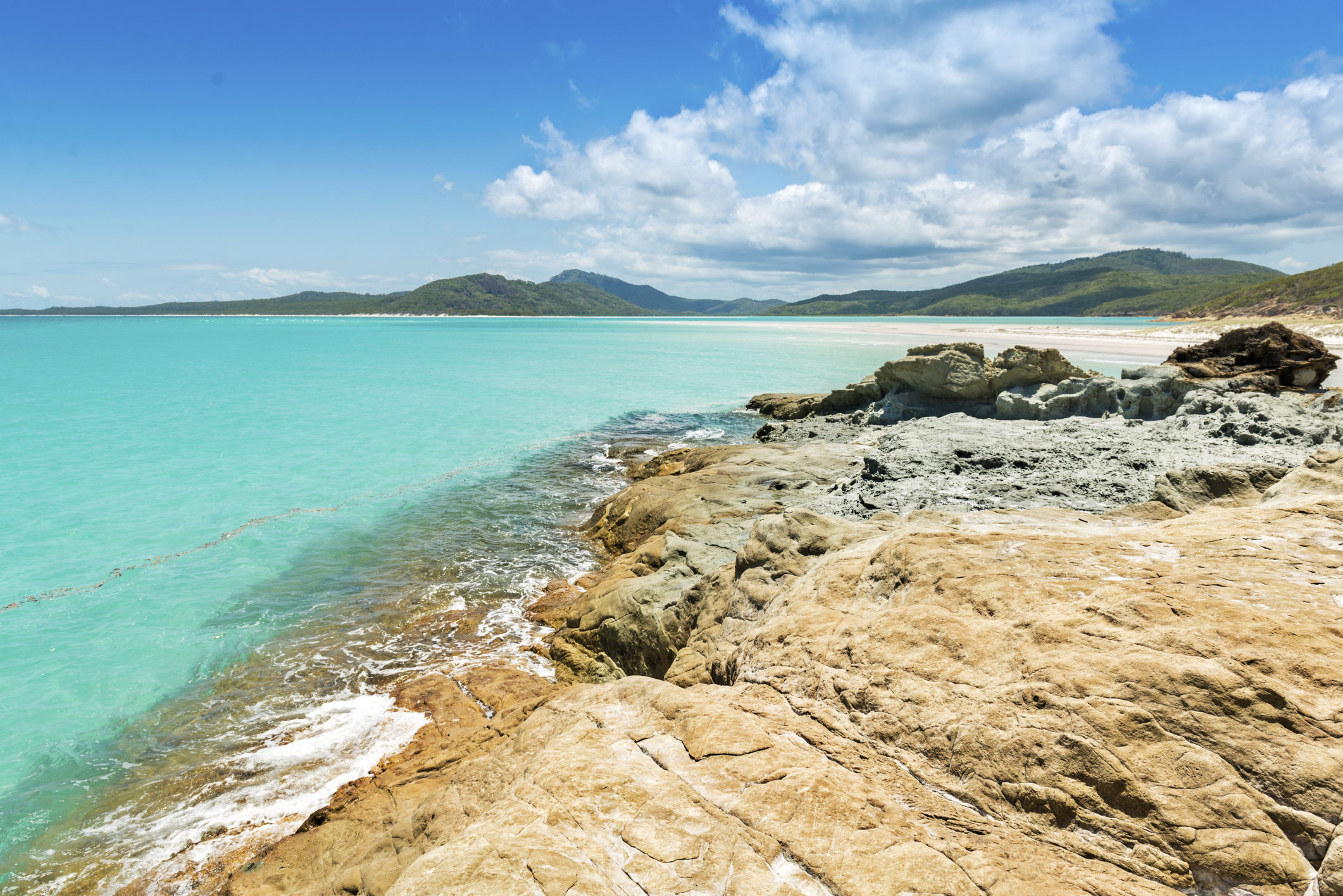 Only eight of the Whitsunday islands are inhabited as the rest are designated national parks to preserve and protect their natural beauty and wildlife. There are eleven island resorts on the Whitsundays, most of which cater for Whitsundays weddings.
Here are four of the Whitsunday island resorts to consider for your destination wedding:
Hayman Island
Famed for its luxurious surroundings and superb catering, Hayman Island is an ideal location for an upscale wedding. Choose between a variety of ceremony locations including the elevated Stella Maris Chapel, a tranquil waterfall location, a manicured formal garden, the sandy Hayman Beach, or one of the island's yachts. After your ceremony you can be whisked away in a 1960s Silver Cloud Rolls Royce to an elegant reception at the outstanding La Fontaine restaurant.
Daydream Island
Close to Hamilton Island, Daydream Island can be accessed from there or from Shute Harbour and Airlie Beach. It is known for its unique man made outdoor aquarium and for facilities such as water sports, an open air cinema, and an award winning Rejuvenation Spa.
Choose to wed in the tranquil waterside Endeavour Chapel, or on one of the beautiful beaches overlooking the Whitsundays Passage or the Coral Sea. Outdoor receptions can be held at Lovers Cove, Mermaid's Beach, or the Sunlovers' Lookout, while the Sunlovers' Terrace, the Great Barrier Reef room, and the Daydream Island room are perfect for more formal indoor receptions.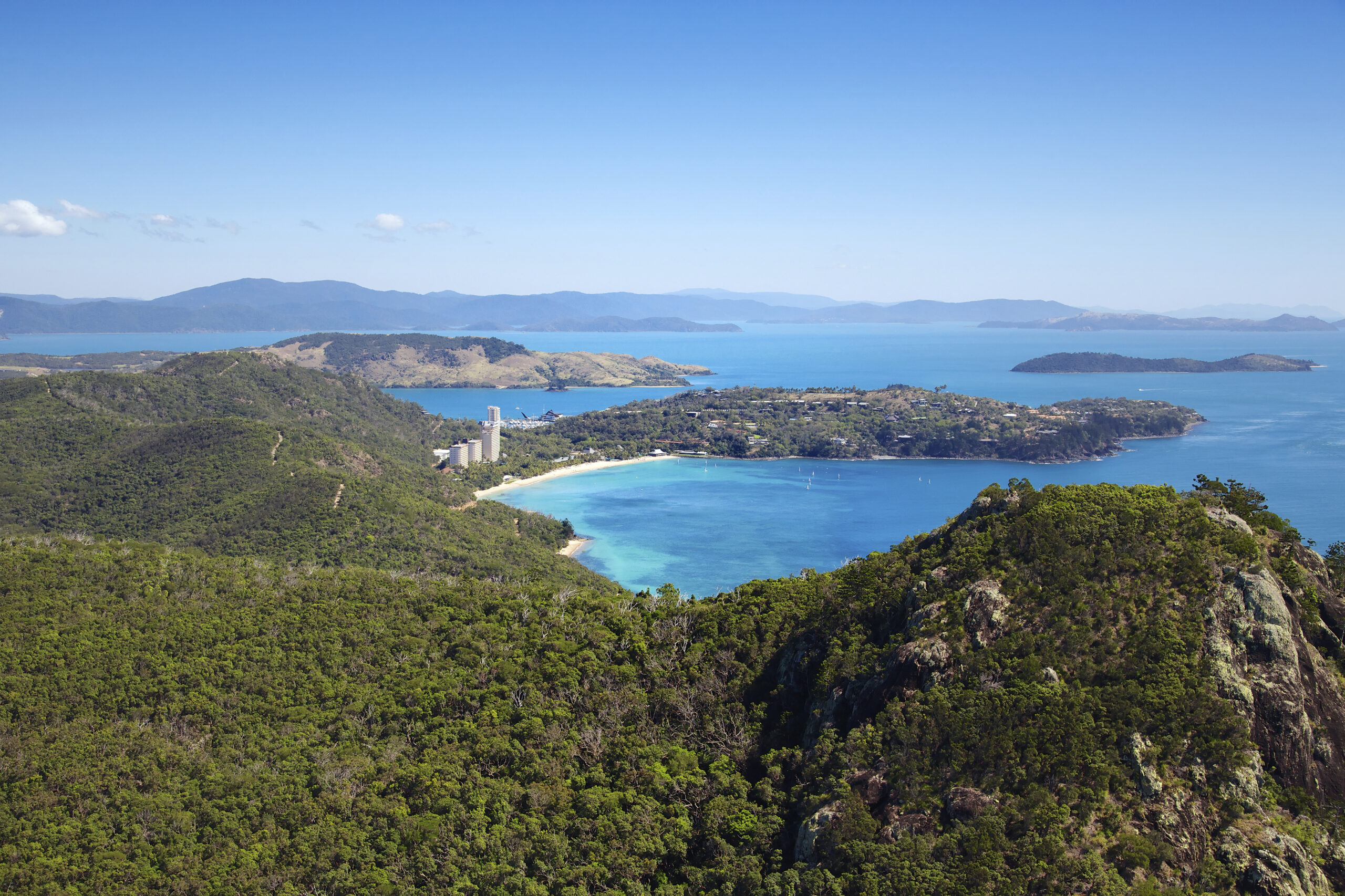 Hamilton Island
The largest of the inhabited Whitsundays islands, Hamilton Island boasts an airport and a colourful harbour, making it a gateway to the rest of the Great Barrier Reef. The Hamilton Island resort is experienced in arranging weddings, catering for around five hundred each year.
Possible ceremony locations on the island include formal gardens and secluded beaches, or if you prefer a hilltop location a wedding chapel, a pavilion and even a heli pad can be arranged. Hold your Hamilton Island reception at the poolside, on the beachfront, or in a top class restaurant. The Yacht Club has recently started catering for more formal wedding receptions.
Peppers Palm Bay
A total contrast to Hamilton Island, Peppers Palm Bay resort on Long Island is a secluded and tranquil getaway, ideal for couples looking to elope, or to hold a small intimate destination wedding. The resort is designed for privacy, peace and tranquillity and boasts the luxurious Endota Spa.
Hold your ceremony at the beach, beside the pool, or in the rainforest garden, before being whisked away for a sunset cruise or seaplane ride. Finish your day with a candlelit dinner at the superb Riviera Restaurant. Although this resort caters mainly for small weddings with few guests, its twenty four deluxe bungalows can be reserved exclusively, allowing a maximum of fifty guests.