Ivory bridal shoes are still the most popular option in wedding footwear, followed closely by white wedding shoes. However, a recent trend for metallics or coloured statement shoes means that more brides are turning away from the tradition of matching their shoes to their wedding dress in search of something different.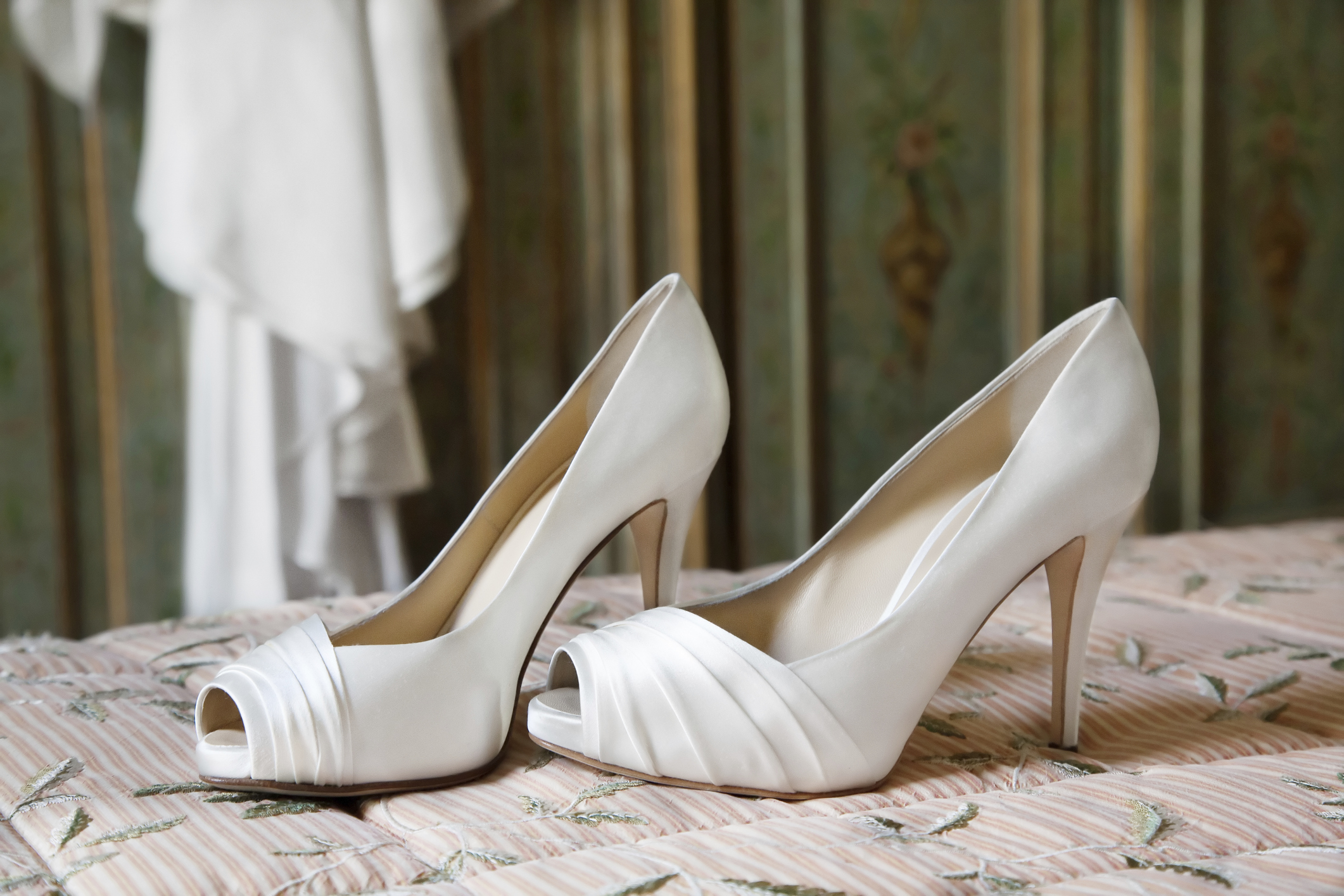 Here are four colour options for your bridal shoes:
If you've bought a classic white wedding gown, you will probably have an easier time finding shoes that match than if you had chosen an ivory dress. However, it still pays to take a swatch of wedding dress material shopping with you as there can be quite a big difference between whites, especially when the fabrics don't match completely.
Pure white wedding shoes look stunning on tanned legs, and work beautifully with sparkling accessories such as diamante or crystal, which are currently very fashionable. It is very easy to have white wedding shoes dyed after the wedding if you are worried that you will spend a lot of money on a pair of white shoes that you will never wear again.
Why buy ivory bridal shoes?
There are a great variety of shades of ivory, so if you want a pair of ivory bridal shoes that completely match your dress you will have to shop very carefully. If the bridal shoes by your dress designer are too expensive or not really your style ask for a material sample that you can take with you when you are looking for shoes.
Often the easiest way to find ivory bridal shoes that match your dress is to have a white pair specially dyed. Most companies that provide this service can get an exact match from a small fabric swatch. Ivory wedding shoes are perfect with pearl accessories and pretty pink toenails.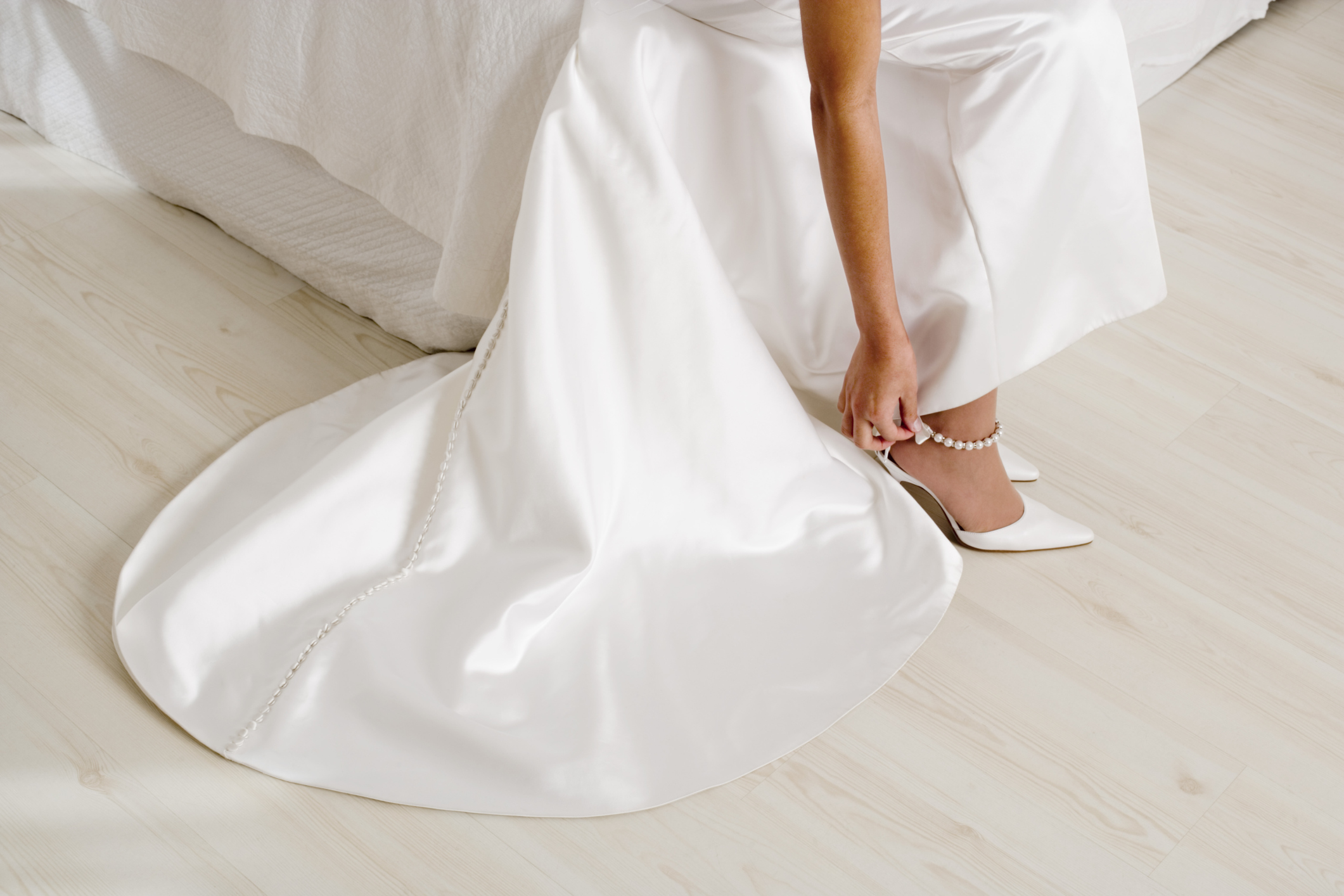 Why buy metallic bridal shoes?
Metallic shoes are a fashionable choice that works well with just about any wedding gown. Silver shoes look great with a pure white dress, while bronze and gold complement ivory. Metallic pink is a feminine, girly look, and a nude or salmon metallic shade that is popular with dancers when they want to draw attention away from their feet, could be a good way to keep guests looking at your face.
If you choose metallic shoes, you could wear the same shoes as your bridesmaids to create a uniform look. The shoes should work well with your jewellery and accessories, so if you are wearing gold shoes make sure you wear gold earrings or a tiara to balance the look.
Why buy coloured bridal shoes?
Many modern brides see coloured shoes as a way of adding interest and personality to their outfit, and the most popular option is to find shoes in your wedding accent colour which is usually also the colour of the bridesmaids' dresses.
If you have any colour in your wedding dress, such as a sash, corsage, or embroidery, you could look for shoes to match that. You could also match your shoes to a particular coloured flower in your bouquet. A final option is to choose sapphire or cobalt and have them as your something blue.