When your wedding day is coming up, it's very likely that a few things will go wrong. Here's a list from anonymous real brides and grooms about all of the things that went wrong on their recent wedding days, so you can best prepare and avoid these mishaps: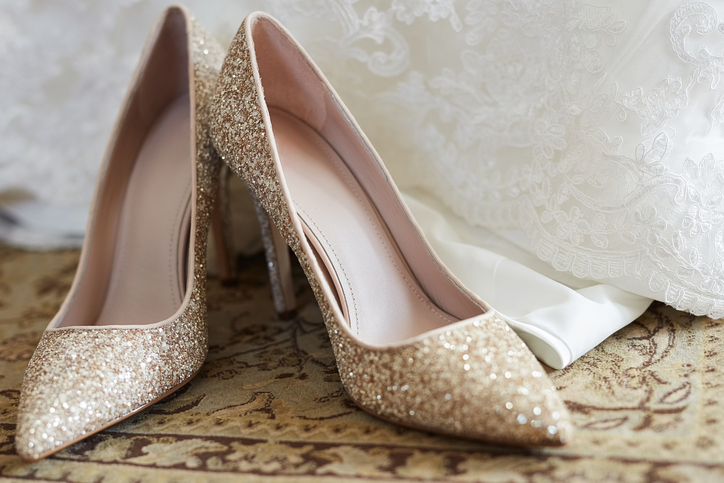 1. My shoes got left behind
"I had a second pair of shoes to put on after the ceremony, as I had my reception outside." It was a beautiful summers day and I wanted to wear flats as we were in the country, and my shoes were high and easier to wear inside the church where we had our ceremony. As I couldn't keep my shoes on for the photo session, I planned to change immediately, but I asked someone to collect my shoes for me from the silk bag they were in, but when they looked, only one was inside. It had fallen out and could have been anywhere! Luckily, my mum and her friend ventured back to where we were staying and collected them for me, which saved the day." Lucy, 25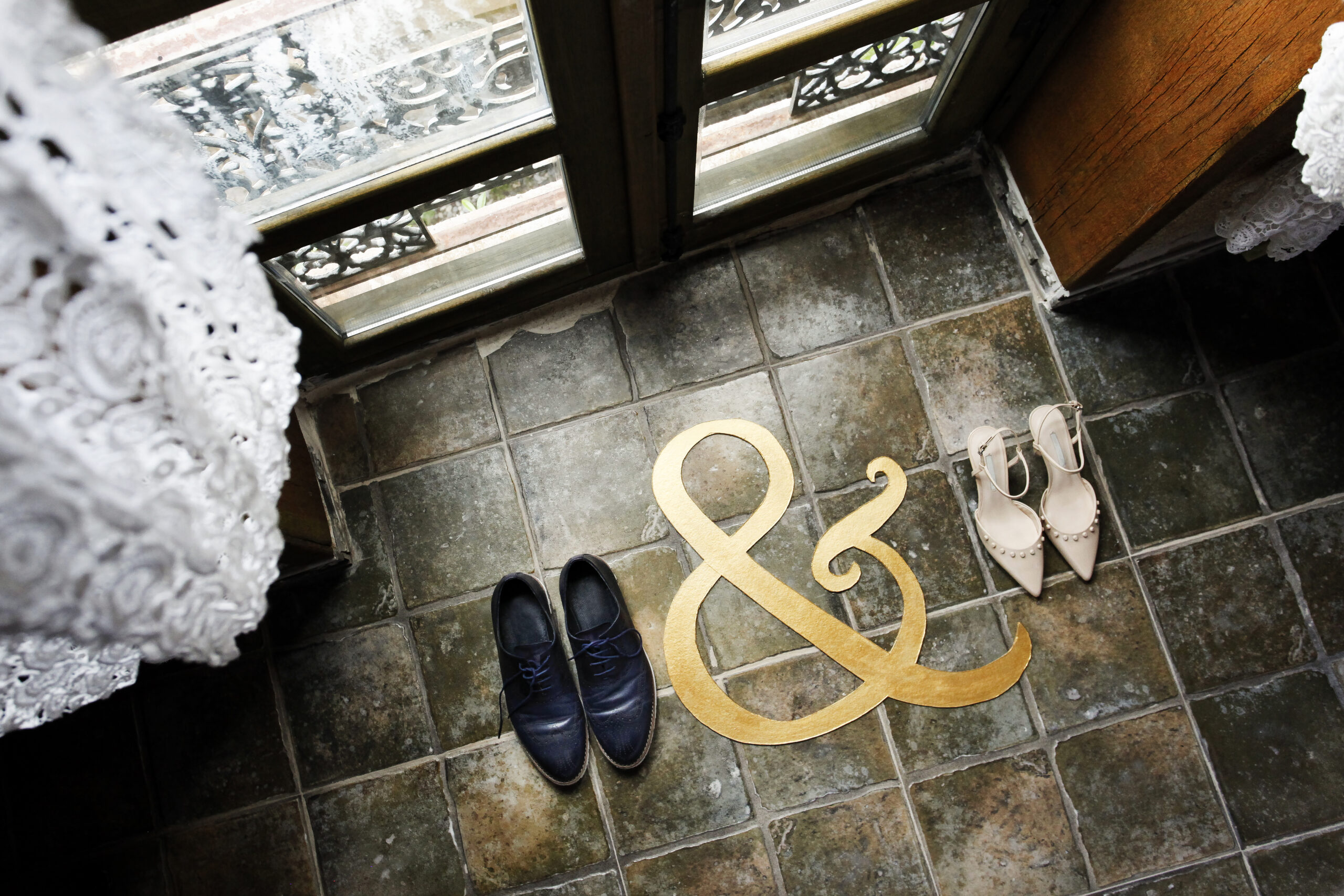 2. It was 35 degrees
"I wasn't planning on it being so hot, but it was. Funnily enough, the heat didn't bother me so much and I had plenty of shade, fans and cold drinks for my guests, BUT there were downsides. For example, our wedding was during the day, so the sun was really hot and bright which was not ideal for photographs, so we waited until the afternoon… we had to move around our plans to make up for the weather, so keep that in mind when you are planning." Kira, 29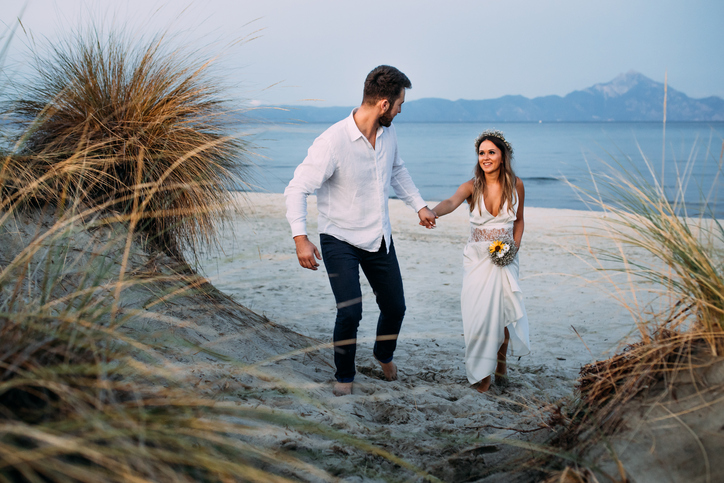 3. The flowers I wanted weren't available.
"After planning my wedding around the perfect king proteas I wanted and being assured that they would be in season, the weather killed them and it was impossible to get them for my bouquet. I ended up going with another style completely, but to put it into perspective, my florist did an AMAZING job and they blew my mind anyway, so NBD in the end." Maddie, 27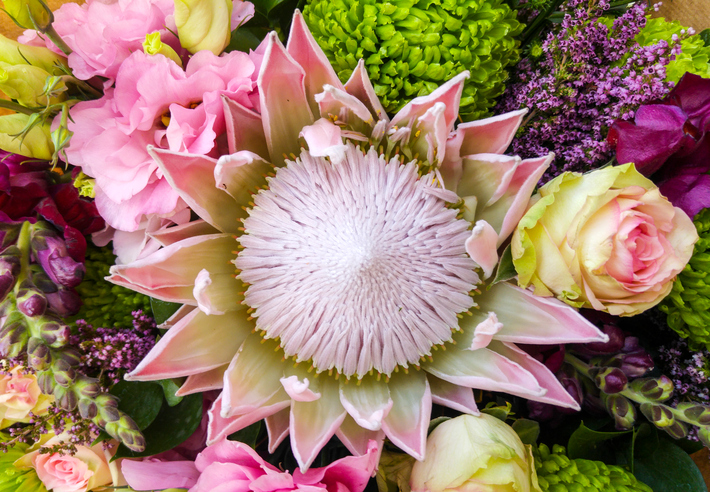 4. We forgot to learn how to dance
"The night before the wedding, I was sipping Moet with my girlfriends and having a great time… then I suddenly gasped and realised that my partner and I completely forgot to learn how to dance, in the stress and madness of wedding planning. We just forgot. It happens I guess. Haha. We ended up just casually rocking back and forth, doing a spin or two. I guess no one really cared, no one said anything so we must have pulled it off". Kerri, 33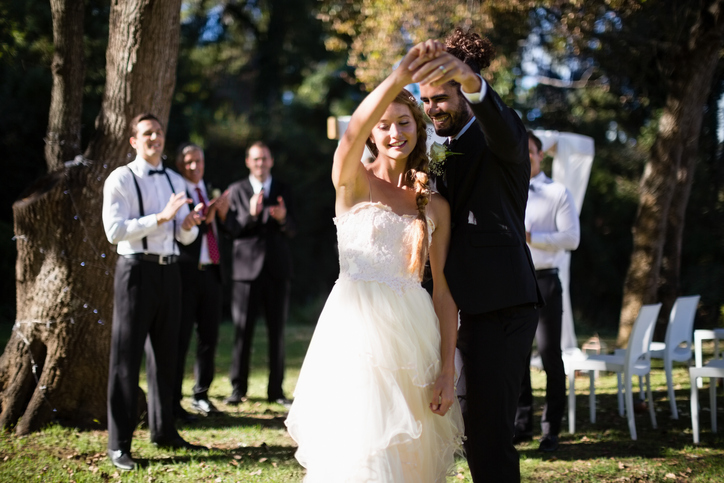 5. My dress was so big that I didn't fit down the aisle
"My dress legit didn't fit down the aisle of my tiny venue! Luckily I chose to walk down the aisle on my own! The venue chairs were too close together, by no fault of the venue at all… it was just that my dress was so poofy and big! I had a petticoat on too, to hold the dress shape. I could fit, technically, but I knocked over a couple of vases of flowers during my processional. It was luckily quite funny and my guests loved how informal it was!" Linda, 21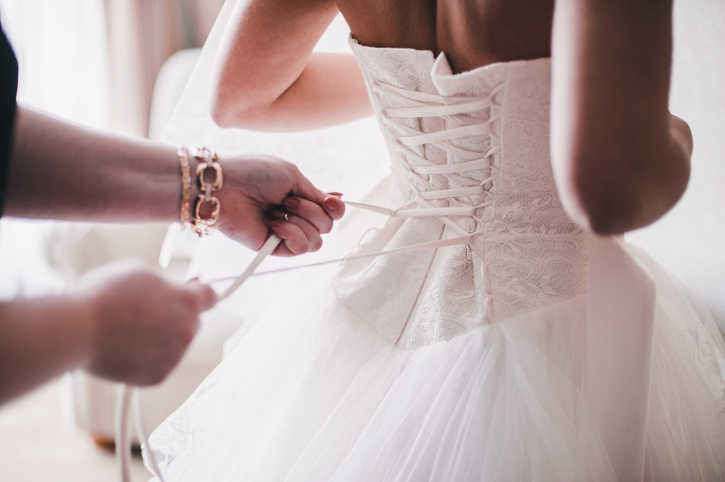 6. I forgot about my lingerie
"I'd never tried on my lingerie with my dress, and so when it came the time to put it on, I didn't like it! So I ended up wearing different lingerie on my wedding day, but it was really not a big deal in the end. I just switched into them at the end of the day." Miki, 30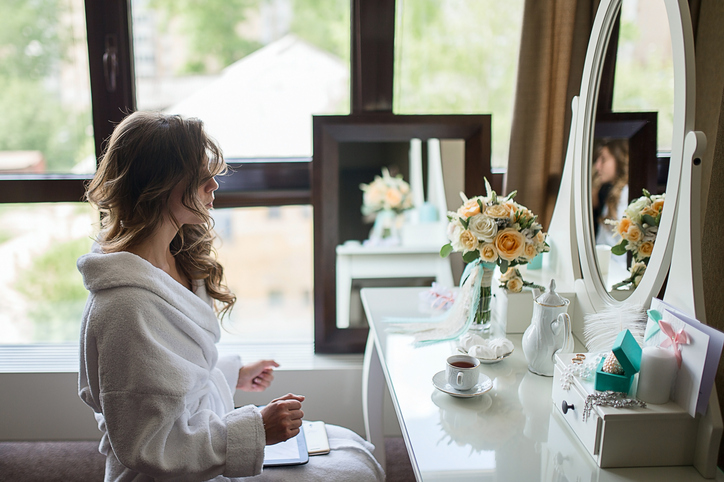 7. My driver went the wrong way
My driver missed the turn and we ended up being late, but this is what happens when you get a friends dad to be your driver. If I could go back, I would have paid for a professional wedding car company instead. Although he was apologetic, I had to push everything back because of his mistake, which left me less time for the reception and photo's." Jennie, 29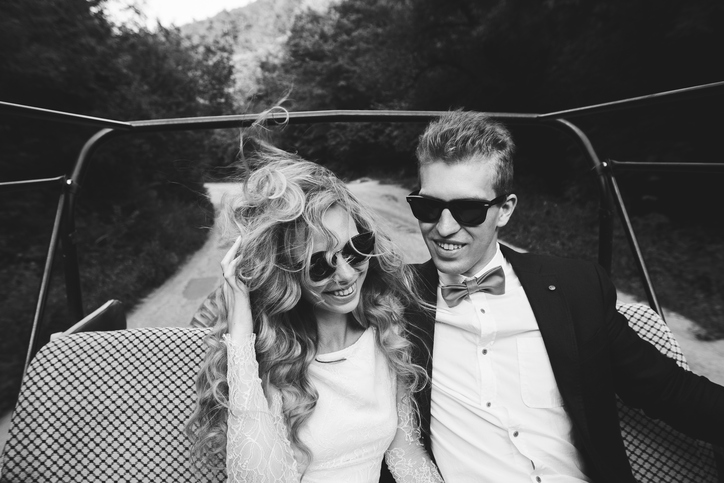 8. I didn't plan the way home
" I initially planned on getting an uber or taxi home with my new wife, and transport was my job so I wanted to keep it simple, but as it turned out, the area where we got married and held our reception party is in the country, and uber didn't even exist out there. The venue didn't have power or anything. And I had no idea where my phone ended up. And when I finally found it I didn't have the reception to call a cab. My friend who was designated driver came to the rescue and drove us back to our B&B but my wife wasn't impressed with my poor planning skills in this area. If I could re-do it, I would have pre-booked a cab or car to take us back to our accommodation. Even a horse-drawn carriage would have been worth the money to make her happy." Bowen, 29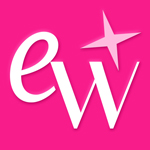 9. My dress was the same as my friends
"I decided to go fairly casual and wear a long dress from a regular store, but it was the wrong choice in the end. My good friend showed up in the same dress as mine, and no one knew because I wasn't there when she arrived, and the people who had seen my dress were all with me… so it couldn't really be avoided. I chose a light pink long dress, and she was in exactly the same one. At least we both have good taste. I definitely can have a laugh about it now, and it was funny on the day, albeit a little heartbreaking. If I could do my day again, I'd head to a wedding dress store just to save myself the hassle and drama. It does make for a good story but I do regret it. I told her I didn't care because it's not her fault, and she kept saying how bad she felt. It definitely was not her error. No one would have guessed I wasn't wearing an actual wedding dress. We did get some cute and funny pics of us together, but it was my one day to feel special and I didn't actually get that." Louise, 24