Your wedding day is one of the few occasions when you can justify wearing a tiara, and for many brides slipping on that sparkling headpiece is the icing on the cake. Combined with your stunning bridal gown, a wedding tiara will really make you feel like a princess. Recently there has been a trend for simple tiaras that can look more like Alice bands or bun wraps, rather than tall elaborate styles.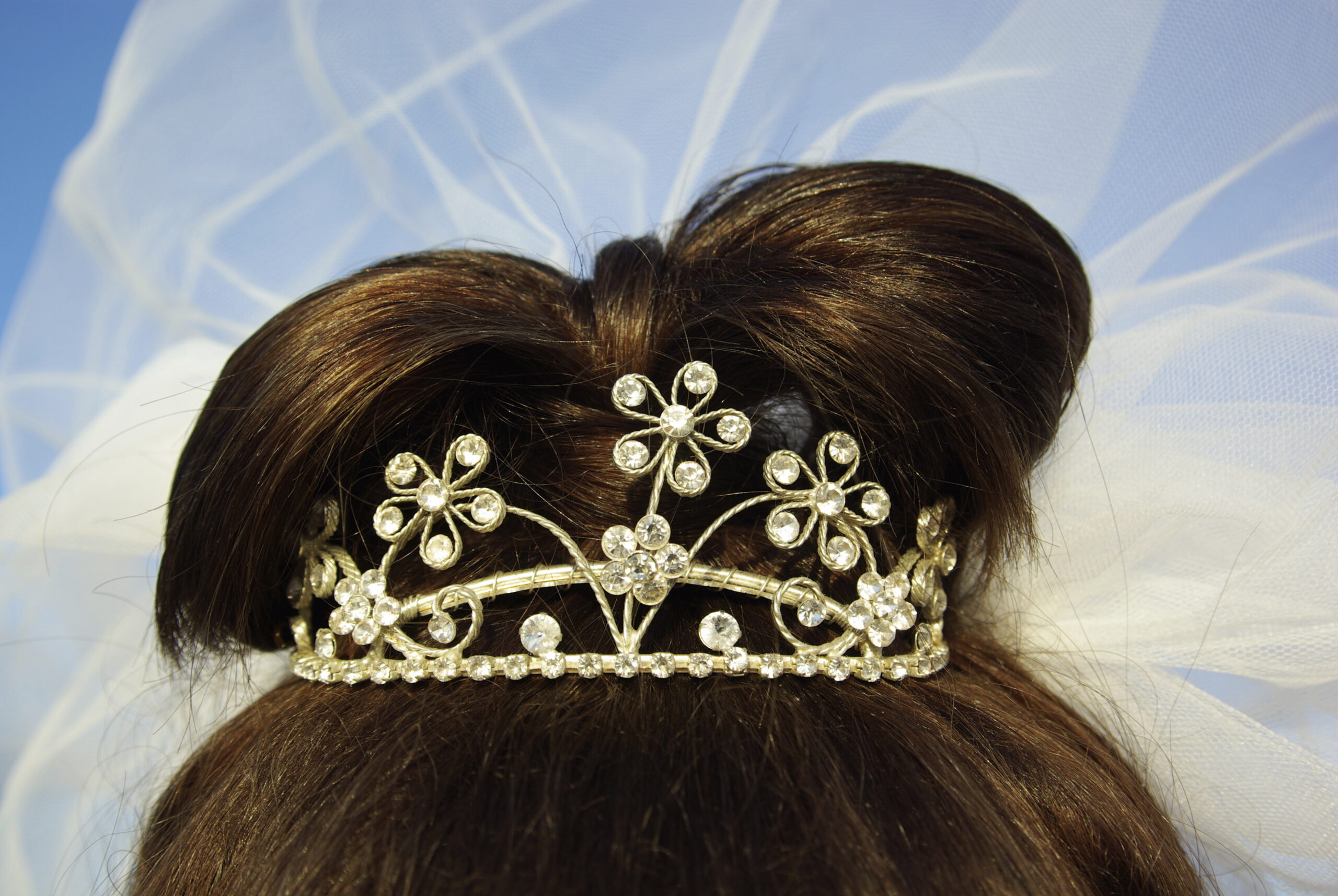 These six possible wedding tiara styles should give you food for thought:
The wishbone tiara is a glamorous vintage style which curves smoothly around the head and rises to a point above the crown of the head. It works well with an up do or loose hair and can be accessorised with crystals or pearls.
The double band tiara is a very popular option incorporating two simple and distinct semicircular bands, often encrusted with crystals along their length.
The bun wrap tiara is worn further back on the head than other styles of tiara, and is flexible to fit neatly around a high bun.
The wreath tiara is an asymmetrical tiara designed to look like a simple floral wreath, or a vine with crystal flowers and silver leaves. It is a romantic style and works well with a tousled up do.
The headband tiara is a simple design that sits flat to the head, but can incorporate one detailed element such as a crystal flower or ornament to one side.
The regal tiara is formal style with more height, but many modern brides feel that these are a little fussy or over the top.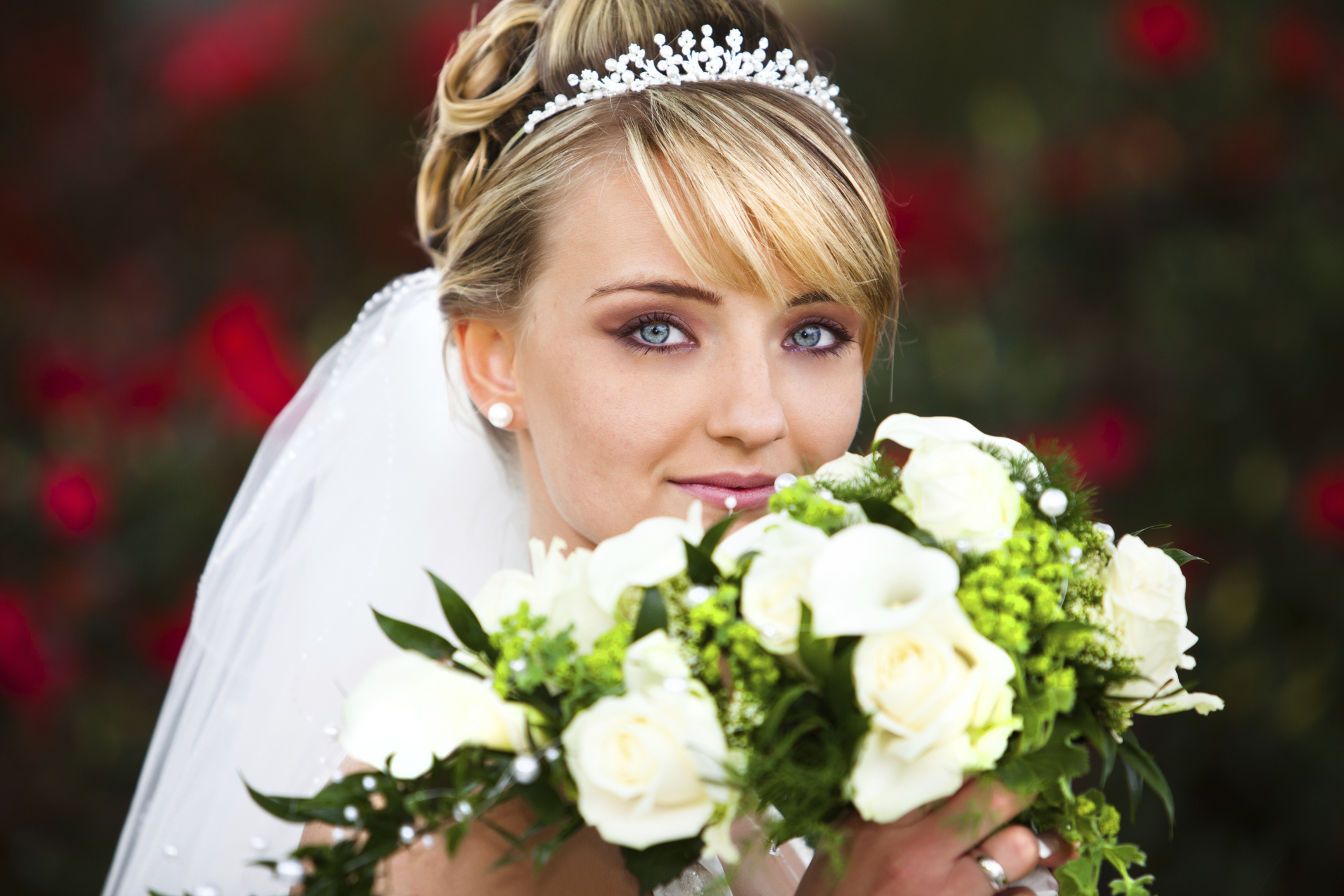 Most tiaras can be worn with or without a veil, and are suitable for short hair styles, loose hair or bridal up dos. Here are top tips on wearing a bridal tiara:
If you are wearing a veil with your tiara, it can be attached using fabric hook and loop closures so that your veil can be removed without taking off your tiara and ruining your hairstyle. Your veil doesn't have to be attached to your tiara; it can be attached at the back of you head with a backpiece if you don't want it to cover your face.
Don't be afraid to use colour in your tiara. If you are having crystals, which are currently very fashionable, they are available in a wide variety of colours and you are sure to find something that matches or complements your wedding accent colour.
Take care with the positioning of your tiara. It should be worn on the crown of the head, or further back, not on top of the forehead. If you are having your hair done professionally your stylist should be able to place the tiara in exactly the right place for you.
Don't be tempted to go for an over large tiara even if you like the style. Your tiara should complement your hairstyle and your wedding dress, not overshadow it. If you are petite, look for a simple narrow tiara to avoid looking top heavy.
Most tiaras have two loops at the ends of the semi circle which help you to secure the tiara to your head. Making sure your tiara is secure will stop you worrying that it is going to slip and fidgeting with it throughout the day. Choose something comfortable and lightweight and you should be able to forget that it is there