You might see the receiving line at your wedding as the perfect opportunity to speak to all of your guests individually and thank them for coming. On the other hand, you might think is a time consuming and old fashioned tradition, and you might feel self conscious being the centre of everybody's attention yet again.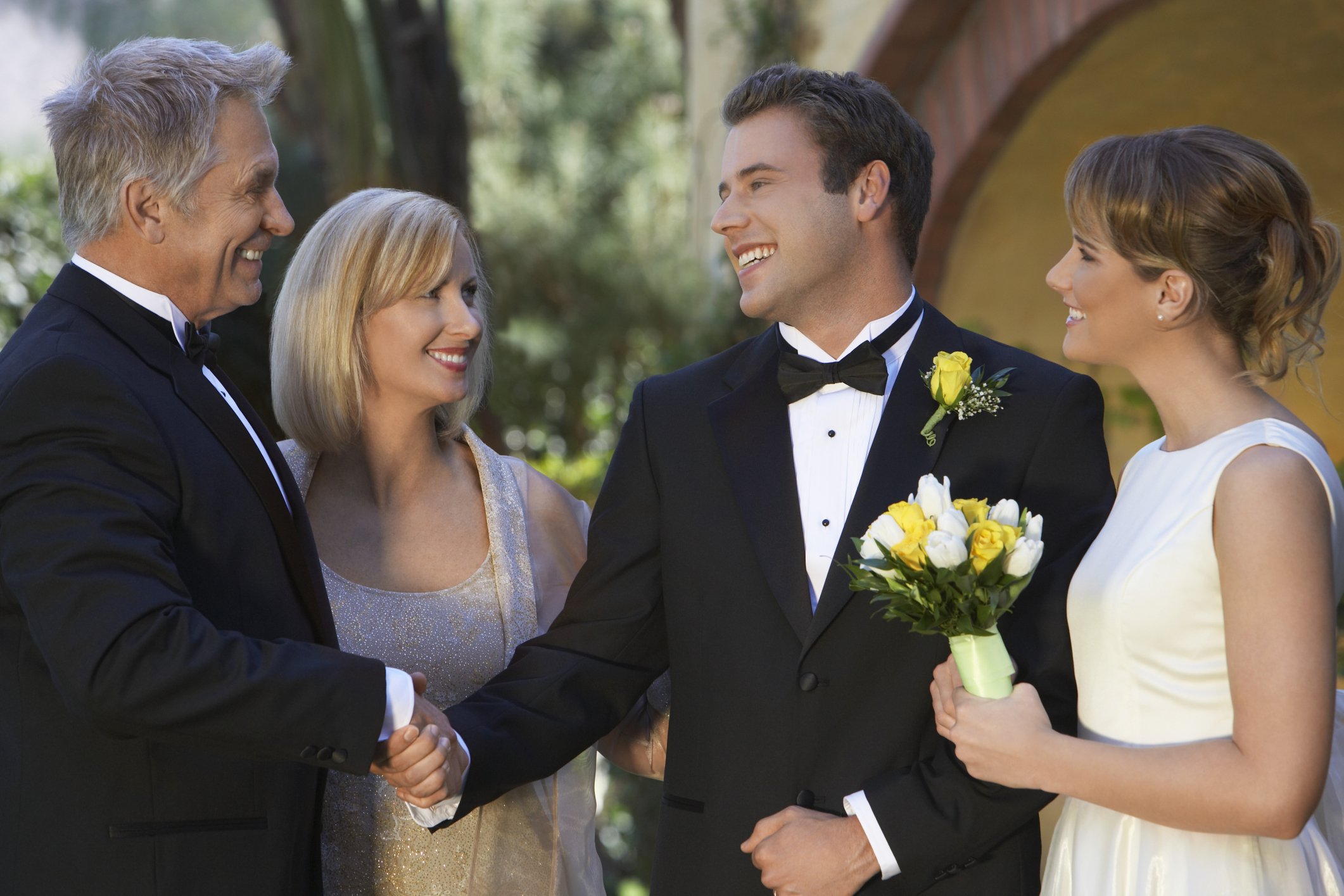 When to have your wedding receiving line
The receiving line was designed to welcome your guests to your wedding reception after the marriage ceremony itself. However, when you choose to hold the receiving line depends greatly on the structure of your wedding day. If you are having an intimate dinner for close family and friends immediately after the ceremony, followed by an evening reception, you might want to postpone the receiving line until the majority of your evening guests are arriving.
Some couples find it odd to hold the wedding receiving line when they have already seen and spoken to a lot of their guests during the day. If this is the case you don't have to include the guests that have already attended your wedding breakfast in the receiving line, and just keep it for the guests that are arriving later.
If you choose to make an entrance to your wedding reception once all your guests have already arrived, perhaps after you have had your photos taken as a couple, it may be awkward to incorporate the receiving line. One solution would be to hold the line as your guests are invited to sit down for dinner, especially if this is in a different room from the initial drinks reception.
Who makes up the wedding receiving line?
Traditionally, the bride and groom are joined by both sets of parents, the best man, and the chief bridesmaid in the wedding receiving line. However, the rules are changing and you can include anybody you like in your receiving line.
If your parents are no longer together you might decide it is better not to include them in the line at all, or you could include them and their new partners if that works well for you. Some couples already have children, and these can be included in the line if you think they will enjoy this and it will make them feel more a part of the day. You could also include grandparents or other relatives if you are particularly close to them.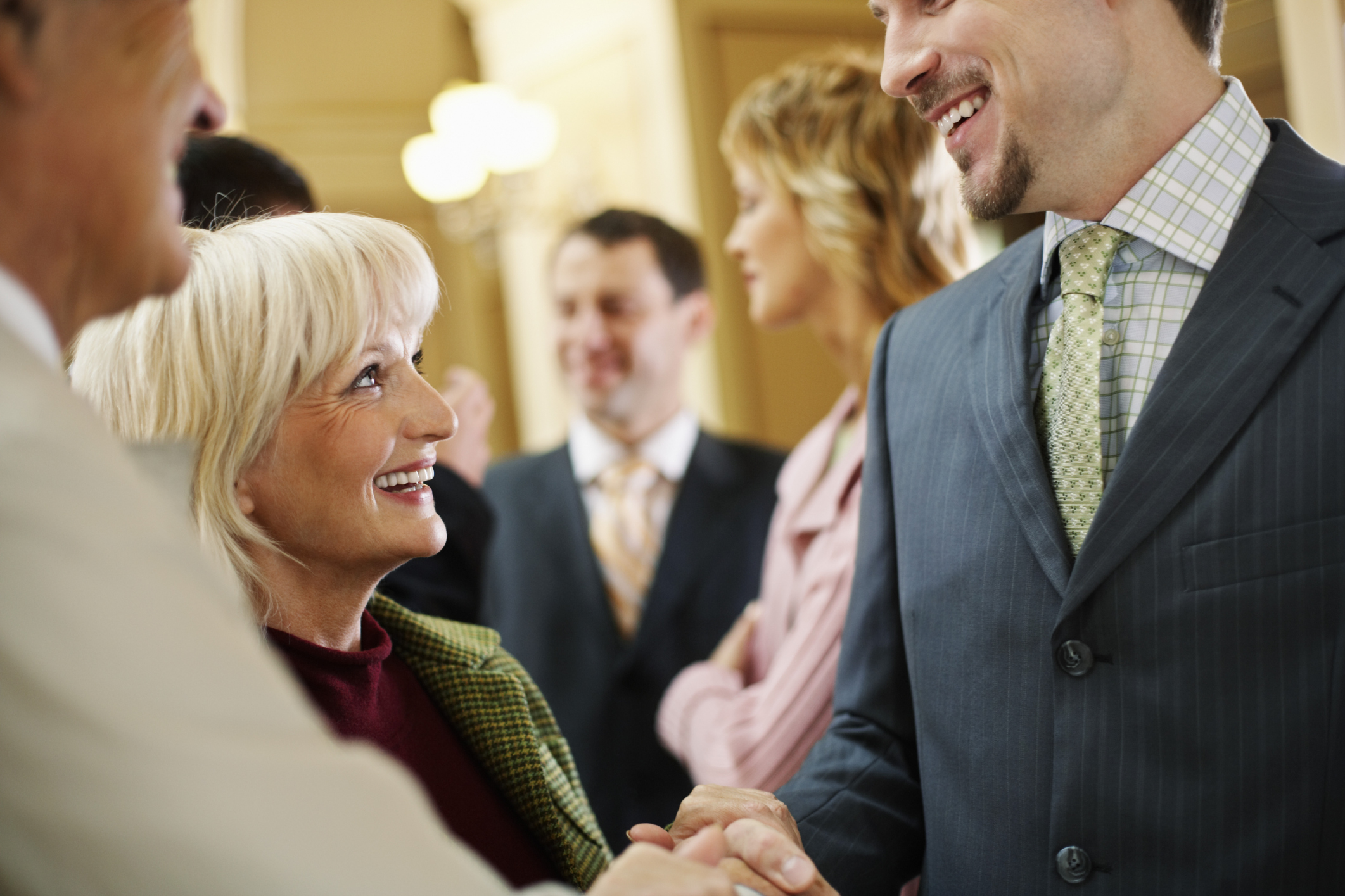 Do I need to have a receiving line?
As with many other wedding traditions, the receiving line is losing popularity among couples, and many are choosing to forgo it in favour of more informal mingling amongst their guests. If the idea of having to think of a little something to say to each and every guest sounds like hard work, you can always leave out the receiving line.
What should I say?
As the majority of your guests will be close family and friends, you probably won't have too much of a problem thinking of something to say to them. Just be sure to keep it short so the guests at the back of the queue aren't waiting too long.
For those guests that you don't know so well, perhaps the groom's family or your friends' partners, you could just thank them for coming and tell them how wonderful it is to see them. Expect many of your guests to tell you how beautiful you look, so practice accepting the compliment gracefully with a smile and a thank you.