Planning a wedding takes a lot of time and effort, and can cause a huge amount of stress. After all, this is the most important day of your life, when all your friends and loved ones will be gathered together to celebrate with you and your fiance, and you want everything to be perfect.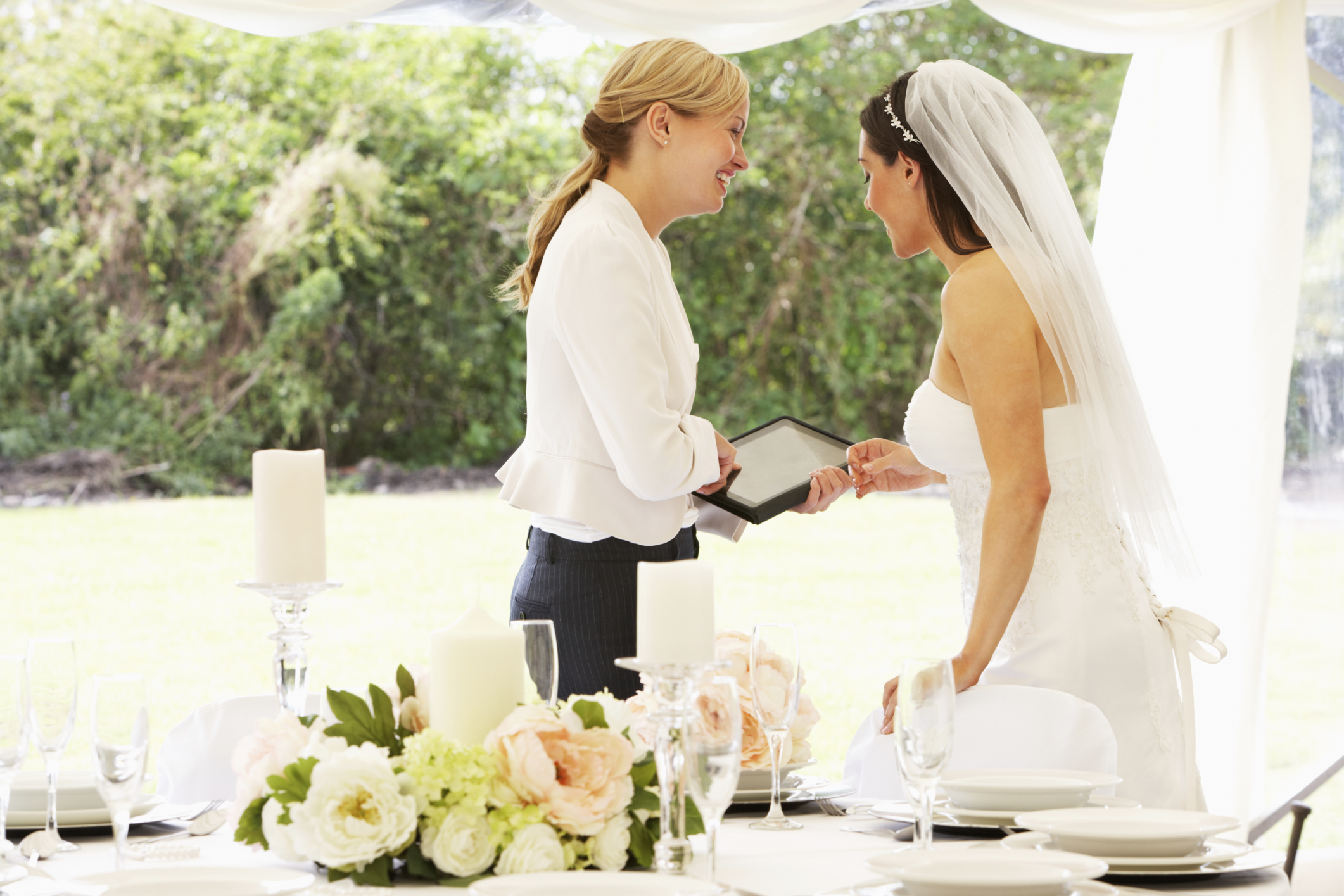 These days many brides are working full time in the build up to their wedding. You may live a long way from the place you plan to hold your wedding, and from supportive family members who may otherwise have taken on some of the wedding planning duties.
Hiring a wedding planner or wedding coordinator can really take the pressure off you and help to make your big day special without the hassle of planning every last detail. The main advantage of wedding planners is that they can put in the majority of the legwork, checking out potential venues and wedding service providers within your budget, and present you with all the facts so that you can make an informed decision.
What to look for in a wedding planner
You will want to interview several wedding planners so that you can compare their prices and the services they offer, but in many cases your choice will come down to whether you click with the wedding planner or not. You need to be comfortable with your choice of wedding planner as you will be in regular contact with them in the months leading up to your wedding, as well as on the day itself.
When you are looking for potential wedding planners, it is best to look in the area where the wedding will take place, especially if you live far from there. Local planners will be familiar with the local wedding venues and wedding service providers such as florists, bakers and musicians.
Look for a planner that is able to get the best deals on local venues, products and services. A good planner will be aware of the going rate for various services and will be able to negotiate on your behalf. They may also be eligible for trade discounts, and should be able to avoid those hidden extra costs that many venues try to impose on individuals.
Good wedding planners will produce a detailed budget, showing a cost breakdown of each aspect of the wedding. They will also put together a complete timeline showing when they will book and arrange everything. You might want the hassle taken away from wedding planning, but unless you know what is happening and when, you may feel like you have lost control of the wedding.
When to book your wedding planner
Once you have decided that you want to use a wedding planner, selecting and booking one should be your main priority. Interviewing and selecting wedding planners is probably the first thing to do after you have announced your engagement. However there are a few things that you and your fiancTe need to discuss and agree on before you start your search for a wedding planner:
A rough date for your wedding
The geographic location of your wedding
A general idea of the number of guests
A budget limit that you need to work within

Questions to ask before you hire a wedding planner
Ask planners for a reference; preferably a bride that has had a similar size or style wedding to the one you are planning. A good wedding planner will become a friend during the build up to the big day, and most brides they work with should be happy to chat to you if they have had good experiences with the wedding planner.
Ask how the planners keep track of expenses. Find out whether you will be paying the service providers directly, or whether you will be paying them through the wedding planner.
Find out how the planner will deal with going unexpectedly over budget. Will the planner come up with ideas to reduce the budget in other areas to make up for the overspend?
Ask how the wedding planner works out their charge. Is it a percentage of the total cost of the wedding, or a set amount based on their degree of involvement in the wedding planning? Be careful if the planner charges a percentage of the total cost as they may be less careful with the budget.
It may sound like choosing a wedding planner is as complex as planning the wedding itself, but taking the time to get the perfect wedding planner can save you a great deal of time, effort and hassle, and will make sure you can relax and enjoy your special day without having to worry about the minor details.