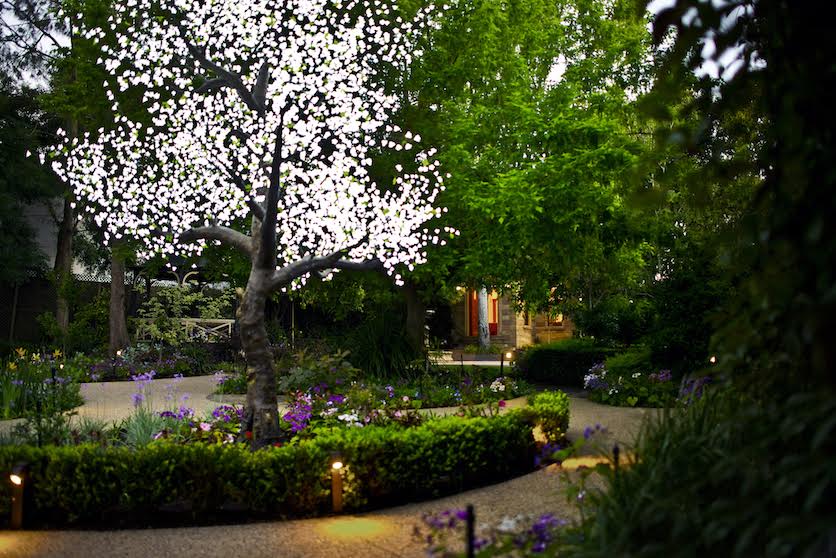 The whole idea of life hacks has captured the spotlight these last few years, with a central focus on clever tips and tricks to make life easier. So it's no surprise to learn that #weddinghacks are also a thing, with an unending stream of ideas to help brides and grooms plan a dream day with less stress. We tapped into the expertise of key team member Chloe Lazaroy from prestige Melbourne wedding venue Elizabethan Lodge to come up with 11 hacks we guarantee will make your wedding day run smoother.
Have your ceremony and reception in the same place
This inspiration could also cover the hashtags #guesthack, #stresslesshack and #transporthack, because combining the two parts of your big day into one location offers some pretty terrific benefits. For starters, there are the savings you can bank, which Chloe – whose personalised wedding packages can cater for up to 180 guests across facilities including a sandstone chapel, gazebo and Grand Heritage ballroom – says can be considerable. But there's also more practical aspects. For example, if you marry somewhere such as Elizabethan Lodge, which is just 20 minutes from the CBD, you're already surrounded by spectacular natural photo backdrops, meaning you can simply stroll around with your photographer to find the best locations, rather than having to worry about getting around the city, as well as access, permits and fees – and potentially having to share the best spaces with multiple other newlyweds. Your guests are also going to thank you, as one venue further opens up the possibility of teaming up to hire a charter bus, or similar.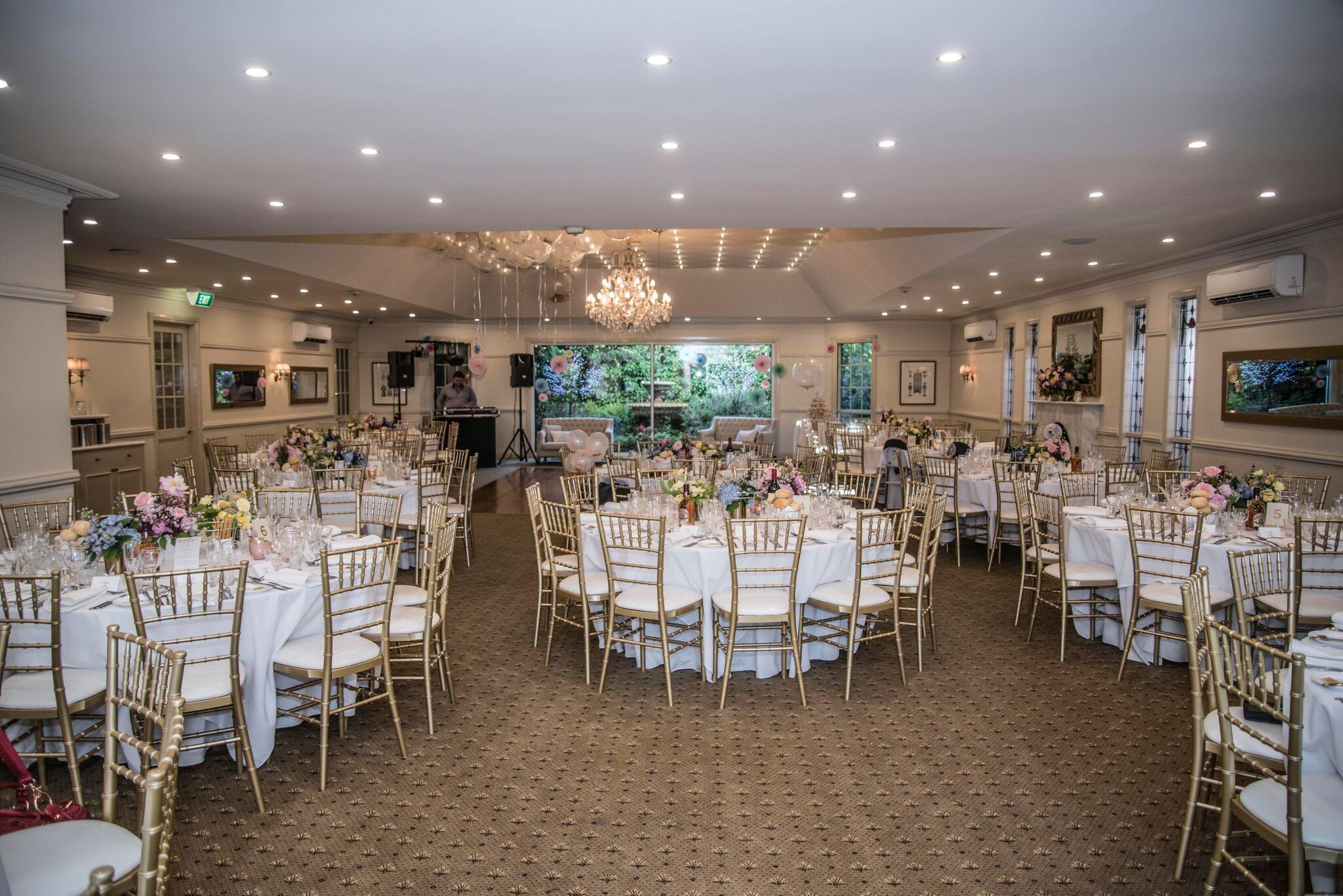 G

o on

e

step further with a venue that has ever

y

thing
Following on from the last point, you can make your guests – and wedding party – incredibly happy by booking a venue with onsite accommodation that leaves them with the shortest possible route to bed after the festivities have ended. At Elizabethan Lodge, for example, there are 40 guest suites, which are offered at a discounted price to wedding guests, while newlyweds receive a complimentary night's stay (complete with luxury touches such as chocolate, champagne and a cooked English breakfast). But more than just somewhere to plant your head at the end of the night, be greedy in terms of the wider array of available facilities. For example, at Elizabethan Lodge, couples – who have exclusive access to the venue – can make free use of such facilities as the venue's make-up station, which allows guests to touch up their make-up and can also be used by small bridal parties to get ready. There's also a photography studio at each couple's disposal, with space for professionals to set up their full gear.
"At heart, it comes back to getting the most out of every wedding moment," Chloe says.
"Couples don't always want to spend hours travelling around for photos, so by having a studio on site, in addition to our spectacular outdoor settings, we allow them to mix up their photography without sacrificing huge chunks of their day." 
And ultimately, that's more time you have to spend with guests, which is a boon in a day and age when so many of us welcome friends and family from interstate and even overseas. 
Set up a separate email for wedding correspondence
This one mightn't sound essential – but that's only if you've never planned a wedding before. So trust us – there's going to be a lot of emails to wade through over the coming months, so it's worth having a dedicated account where you can, for example, see the newest RSVP responses at a glance, without having to spot them among your usual news feed, subscriptions and even spam.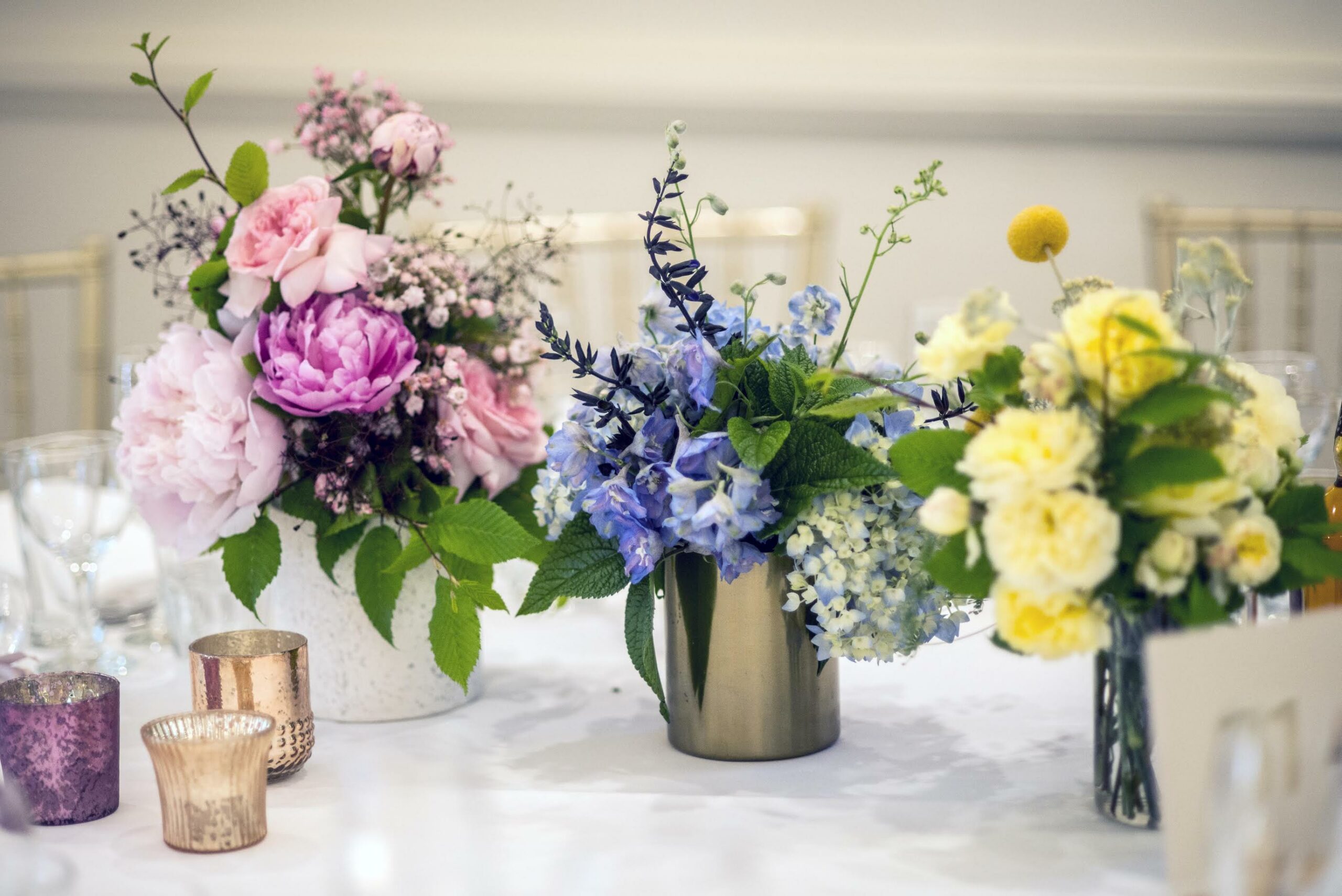 Pick a dress you won't be trapped in
We've all heard about the heartbreak of brides who fall into the trap of buying dresses that make their day harder than it needs to be. And from Chloe, that brings an impassioned plea to opt for comfort.
"You're going to look beautiful on your day no matter what, so buy a dress that you can breathe in, that you can sit comfortably in, that you can dance in and, of course, have something to eat in," she says.
"And whatever you do, don't buy something you'll have to diet into – it's just a recipe for disaster and we sadly know this because we've seen it."
After all, no one wants to spend their wedding day in tears because of an ill-fitting gown, or spend time fretting over how they look in the photos.
Plan your accessories carefully
When it comes to selecting the accompaniments for your dress, you don't just need to think about the pretty, but also the practical, as you've got an entire day to navigate. So consider your environs and go from there. For example, if you're tying the knot outside at a venue you know can be windy, veil weights are a must. Similarly, a desirable photo location that might involve a small incline of some sort might lend itself to a separate set of flat 'climbing' shoes or a safeguard on your killer heels to stop them sinking into the grass or turf.
Prioritise the parking situation
For couples, parking may sit about #50 on their list of priorities, but for guests, it's more like #3. And that's because it's never parking that's the problem – it's the lack thereof. Venues without any parking at all – and this often means city locations – turn a major focus for friends and family towards things such as taxis and public transport, which can be both expensive and inconvenient. So if you opt for a venue that has plentiful parking – and apprise everyone of this status early on – you'll help sidestep one potential guest worry. For the record, Elizabethan Lodge has plenty of parking – and it's complimentary. Which is the best kind of parking of all.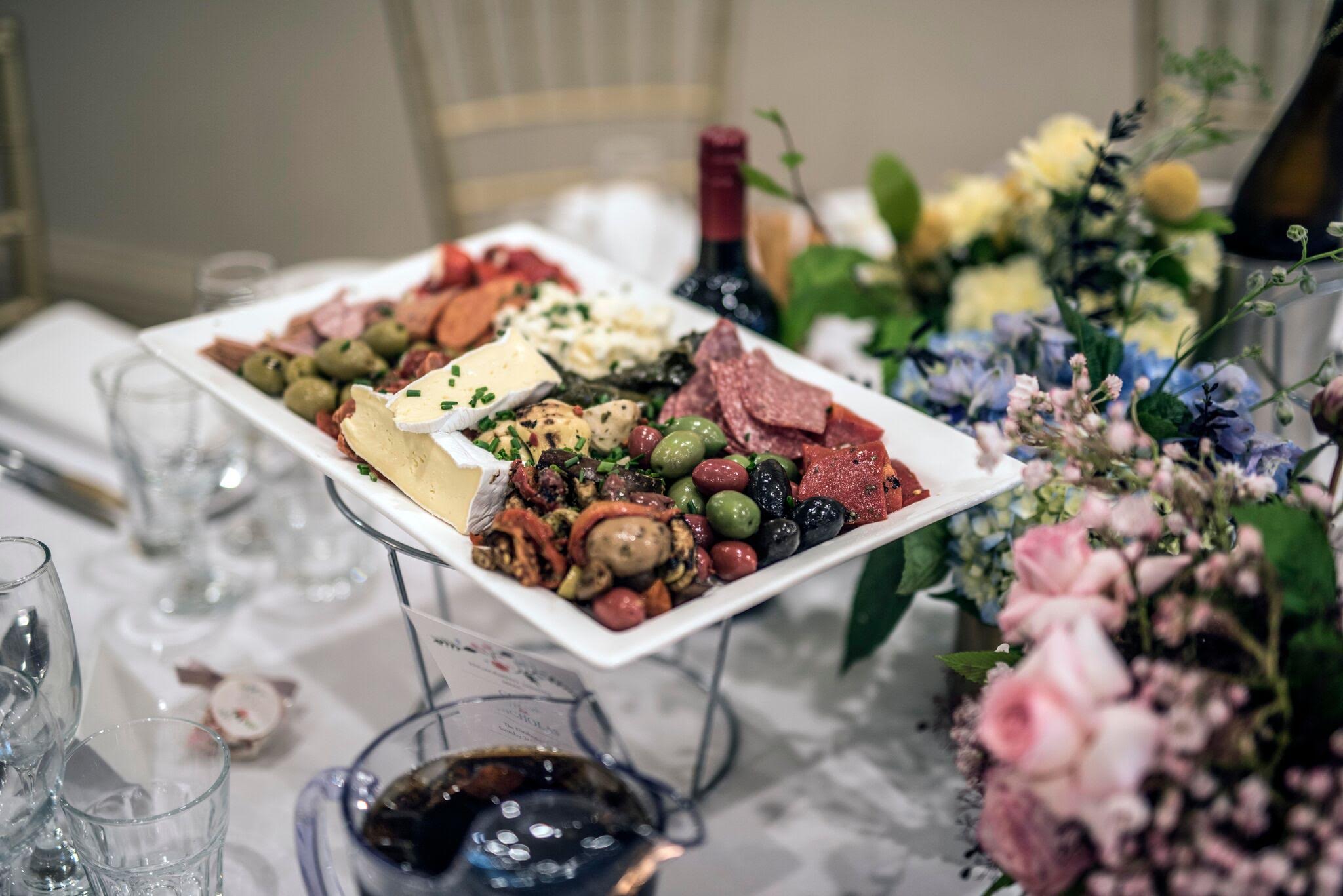 Plan for plus ones
Even if you spell out the situation clearly on your invitations and websites, or in phone calls and emails, you still run the risk of someone turning up to your wedding with extra guests. This could be a friend who bought their new boyfriend, parents who couldn't find a babysitter, or even just someone who assumed you would telepathically get their RSVP. So rather than stress about it, have at least one extra meal ordered so you're not fretting about how to cater for them on the day. If possible also have someone to serve as your seating helper, with the responsibility to do any seating plan juggling that might be needed.
Consider that list of preferred suppliers
Most good venues have recommended supplier lists to give couples who ask for them. And often, the assumption is that these preferred relationships are built around things such as proximity or even commissions. But the lists can also be a terrific source of savings. For example, some recommended suppliers will have special discounts on offer for certain venues that can't or won't be matched by other vendors. So at least ask the question about what's available. You might be pleasantly surprised by what you can wrangle in terms of hiring someone who knows your venue inside and out and can help you make the most of it too.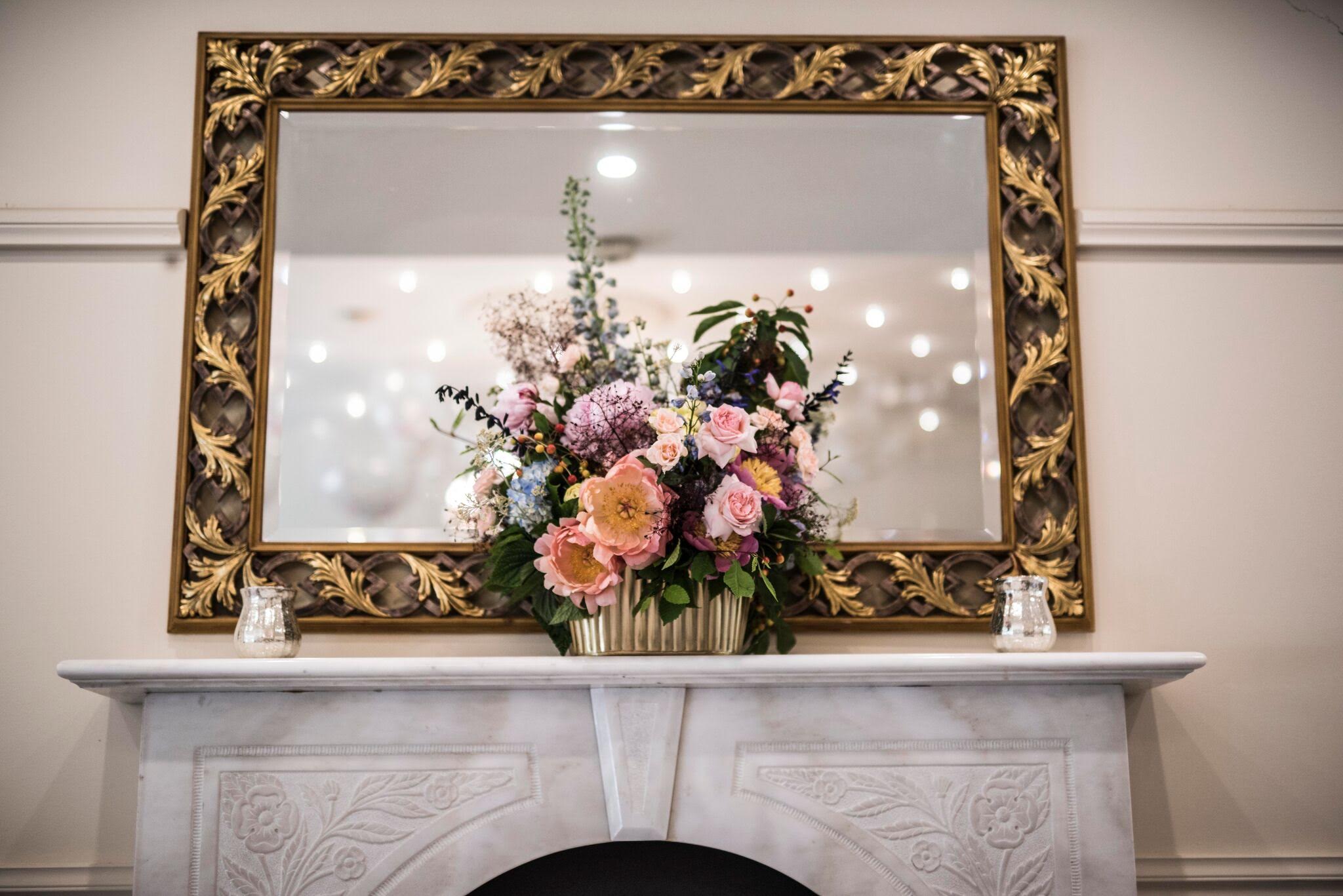 Minimise the external hire
This one is a little bit about cost, but also a lot about timing. Because the days leading up to a wedding can be brutally busy. And who really wants to be picking up 80 hire chairs or similar when they could be spending time with guests from out of town?
As Chloe explains: "Having to hire things like chair covers and sashes, or centrepieces, only adds more work and expense to your big day. So at Elizabethan Lodge, for example, we already have the Tiffany chairs, the table numbers, the centrepieces and that kind of adornments as part of our packages, so the work is all done."
And if your reason for considering hire or DIY is to inject a touch of individual personality, well that's still doable, "even if it's as simple as working with our florist to mix up or add a few flowers to the centerpiece". And don't forget – if you don't hire it or DIY it, you don't have to pack it up later!
Have a rehearsal
People might wonder why you need to rehearse a walk down the aisle. But trust us, you do. Because it's not just about walking, it's about knowing when to set off, how fast or slow to go, where to stand at the top of the aisle, how to team up with your opposite number to walk back down the aisle, and much more. And just think, if you're going to get stage fright on the big day, better to have your body know automatically what to do, rather than simply freezing on the spot.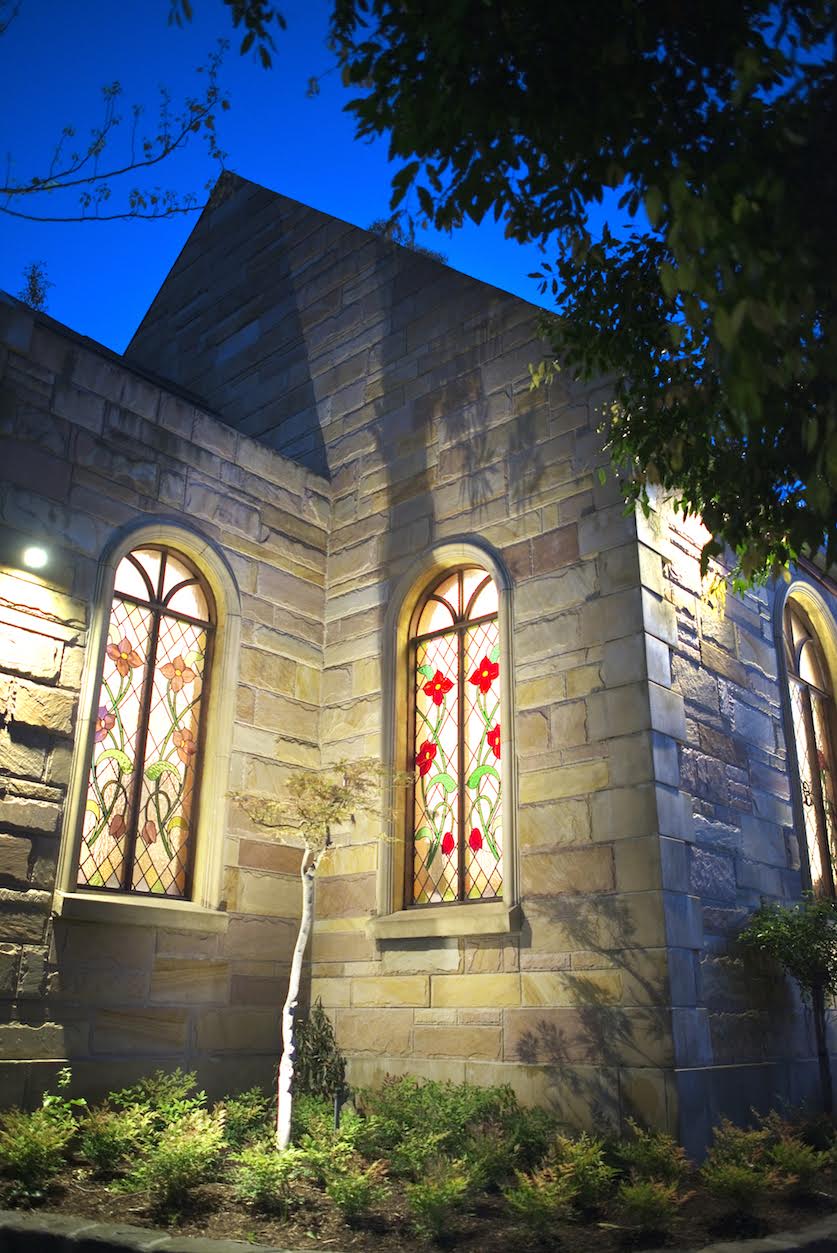 Ask yourself why
It can be really easy to get caught up in the big picture of what is possible at a wedding. But just because you can do it – or have seen it on Pinterest – doesn't mean you have to. So if, for example, you have no other reason for considering a dove release than thinking it might make for some cool photos, consider giving it a miss and instead focus just on elements that are meaningful.
Look for wedding coordinators that go beyond the basics of service and style
On the surface, wedding planners and co-ordinators may not seem an essential part of your wedding team, but they can be worth their weight in gold for helping to squeeze every last moment of impact from your budget.
"Delegation is actually a word we use a lot with our couples because sometimes people aren't aware of how much an experienced in-house co-ordinator will do," explains Chloe, noting their motivation is simply to give you the day of your dreams.
At Elizabethan Lodge, for example,"we do the personalised table stationery for the big day; things like the menus, table numbers, place cards and guest lists. It's pretty much everything except your bonbonierre".
"We'll also do your place cards and flower arrangements," says Chloe. "You can even borrow our centrepieces." And again, it's a cut above.
"With our packages, the wedding styling is included, so that means touches of wow factor such as beaded candelabras with tealight candles. Fresh flower arrangements are also included, meaning you can be looking at a saving of several thousand dollars there. Nor are they just cheap and cheerful blooms – we're talking oriental lilies and Singapore orchids. And again, that's another hack that's worth remembering. Because on the surface, wedding packages can sometimes seem a little expensive. But when you drill down into how much the price covers, and how much it would cost to do it all yourself, you start to realise the sums do add up.
But finally, it can't all be about the practical, so here are five fun wedding hacks to let you really put your stamp on the proceedings.
Instead of fabric table runners, use lengths of wallpaper instead. You'll be able to get exactly the size you need and modern varieties have gorgeous, vibrant designs to suit any colour scheme.
In looking for inspiration, check out one of the many pages dedicated to IKEA wedding hacks. There are some genius ideas for creative visions you can pull off for not a lot of money.
Don't just think you can only set up registries in homewares and department stores. These days you can seek contributions to everything from furniture to flights overseas, so feel free to ask.
Use the talents of friends. For example, if you're lucky enough to be part of an arty collective of friends, ask each person to bring along one of their works on the day to form a mini gallery at the wedding reception.
Be a personalised Google Maps service. Many people send out details of their venues to visitors from out of town (presuming they're not staying with locals), but if you have the time and inclination, you could do personal directions and instructions for everyone, guiding them from their first step to their plane back home again.
As Chloe says: "The idea of #weddinghacks is fun, but they're actually an ideal solution to preparing for your big day. And the key message to take away from them is clear – don't overextend yourself and ask for as much help as possible."
That way the only thing you have to worry about on the big day is those two little words: "I do".