Who wouldn't want to be a Hollywood bride for their wedding day? It's the one day when you get to go over the top; the one day when you can be a complete princess if you want to be.
It will probably be the most expensive thing you ever wear, so you want to do it right, right? Now is not the time to hold back, now is the time to make all of your dreams come true.
Today we are turning to the cinema for wedding dress inspiration. We are looking not just to the wedding dresses on the big screen, but any stunning gown that would make the beginnings of an incredible wedding dress. If you are stuck on where to start planning your dream outfit, have a look through our list below.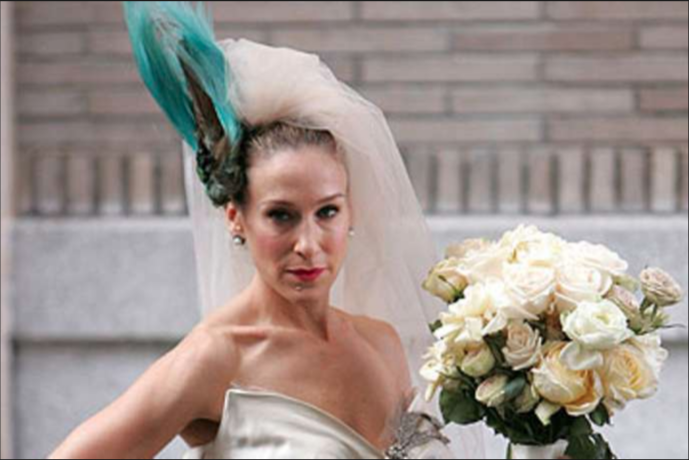 Atonement
The sleek and stunning green gown worn by Keira Knightley in Atonement was jaw-droppingly beautiful and will go down as one of the most beautiful dresses in recent film history. While not every bride will wear green, of course, this dress would be still stunning in any shade of white. It is a sexy number, but you don't have to go quite this revealing, just use the 1930s look for a starting point and go from there.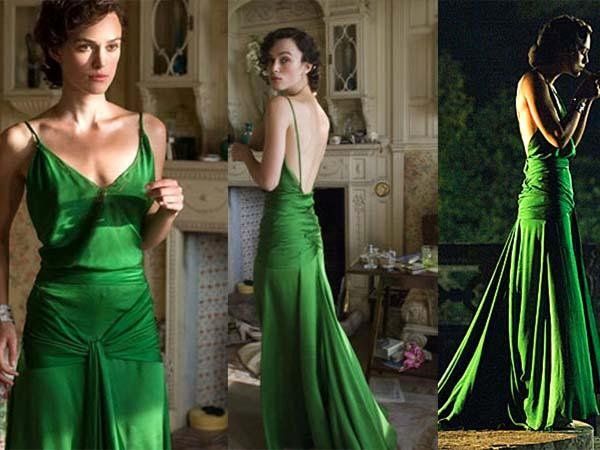 Emma
Wedding dresses from the Jane Austen era are incredibly flattering and make for an exceptional bridal look today. Our favourite is the one worn by Gwyneth Paltrow in Emma; an empire line that falls beautifully from just below the bust, with lace cap sleeves. And even though a lot of brides might be bustier than Ms. Paltrow, this style would work for so many different shaped brides.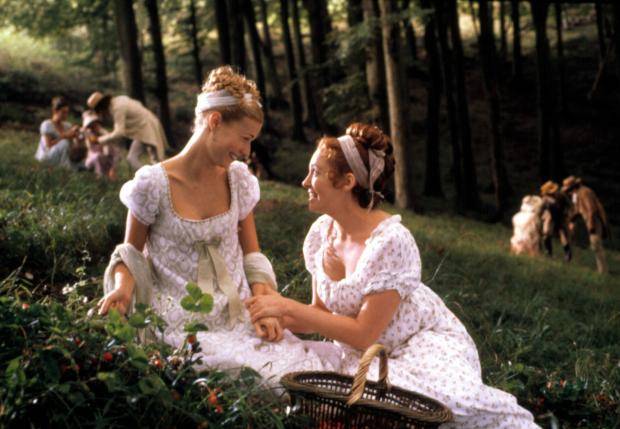 Beauty and the Beast
When we heard this animated film was being remade into a live-action film, we were waiting with baited breath to see this glorious golden gown for real. And the one worn by Emma Watson did not disappoint; fitted around the bust and to the waist, but with a lovely ruched skirt that looked amazing when she danced, this dress kind of makes me want to get married again just to get a chance to wear it.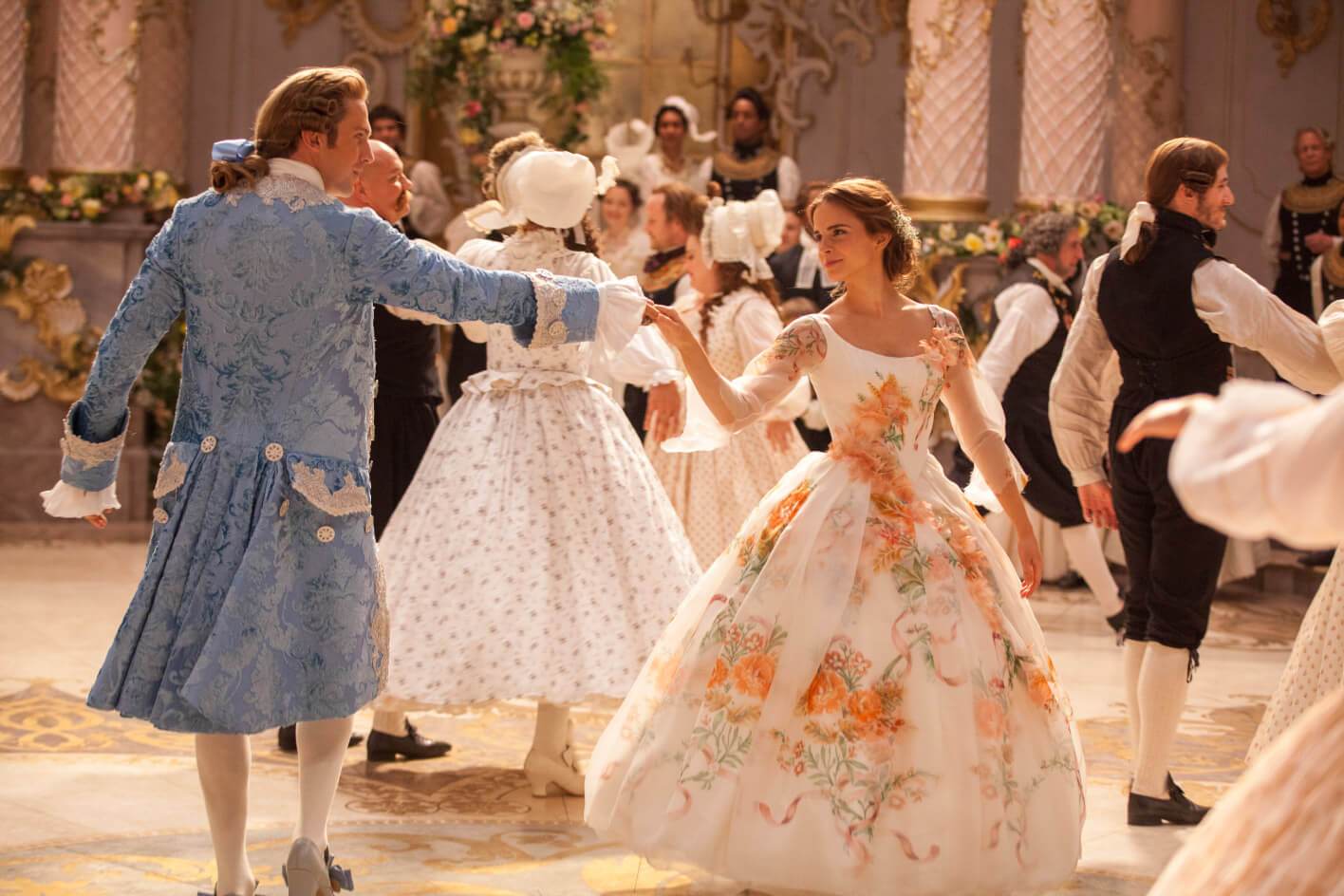 The Hunger Games: Catching Fire
Jennifer Lawrence's character wore this dress to the Hunger Games instead of having a wedding dress, but it makes a wonderful inspiration for brides in real life. Adorned with layers of feathers and a decorative crystal piece on one shoulder, this dress will flatter many women and make you feel both classic and futuristic at the same time. You will set the world on fire.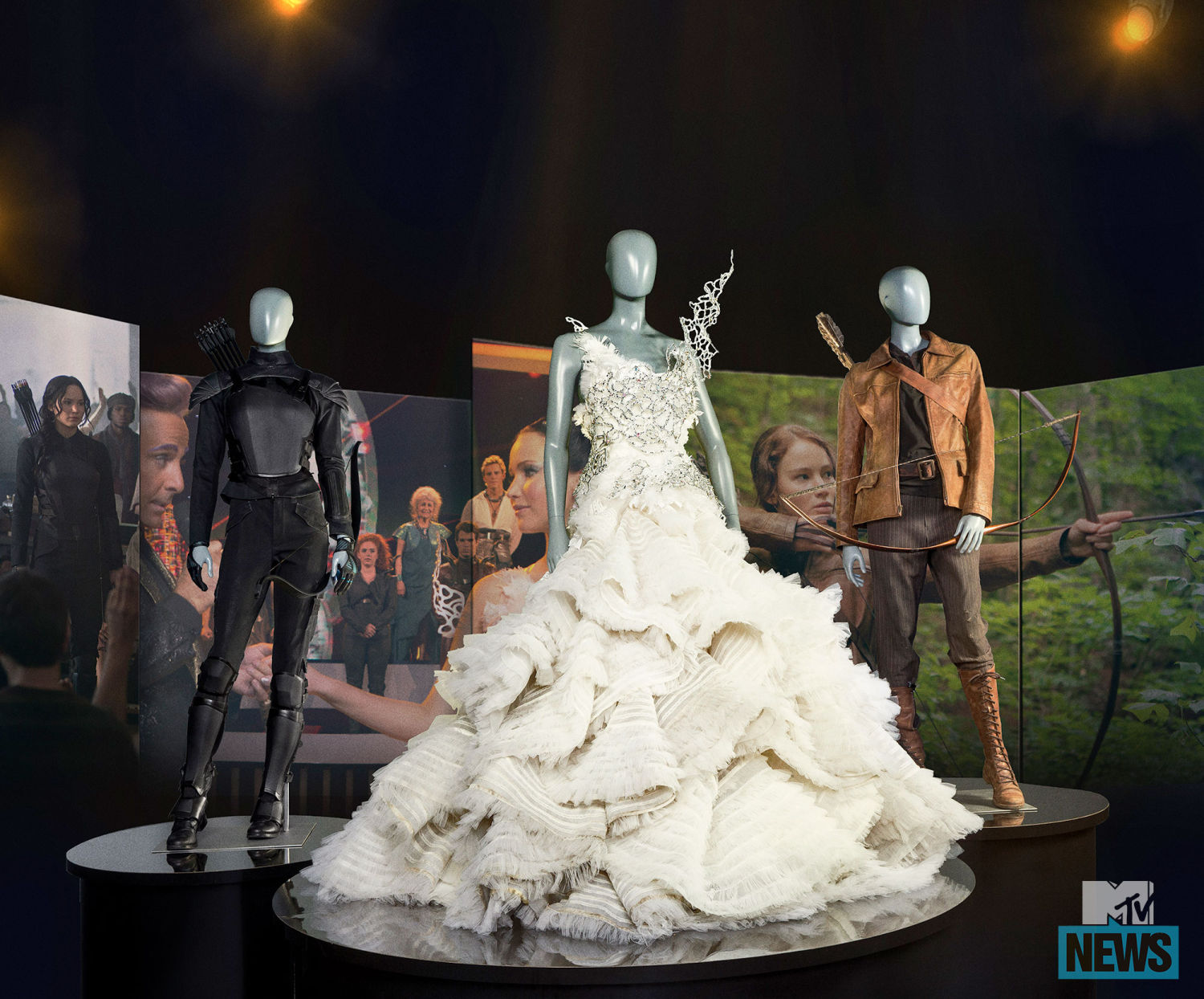 Breakfast at Tiffany's
Audrey Hepburn makes more than one appearance on our list, and it is only fitting. She wore dresses that were feminine, but demure, and still had everyone's heads turning. The long black Givenchy gown she wore in the opening scene to this movie is incredibly famous, but can you picture it in white as well? Wear it with a tiara, long white gloves and layers of pearls just as she did.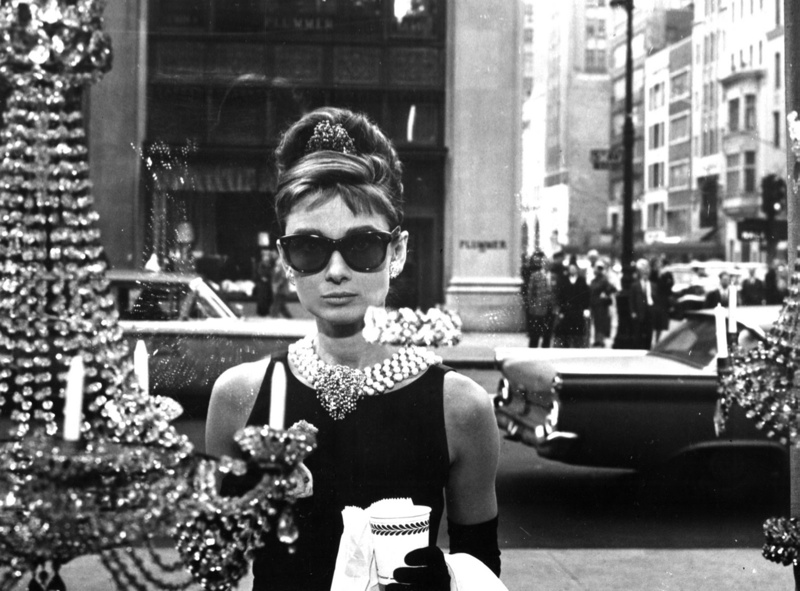 Bridesmaids
If you have seen this movie, you may not like what actually happened to this dress, but it was gorgeous before any mishaps occurred. The couture wedding gown tried on by Maya Rudolph in the wedding dress store was heavenly, strapless and simple on top and with layers of tulle on the bottom.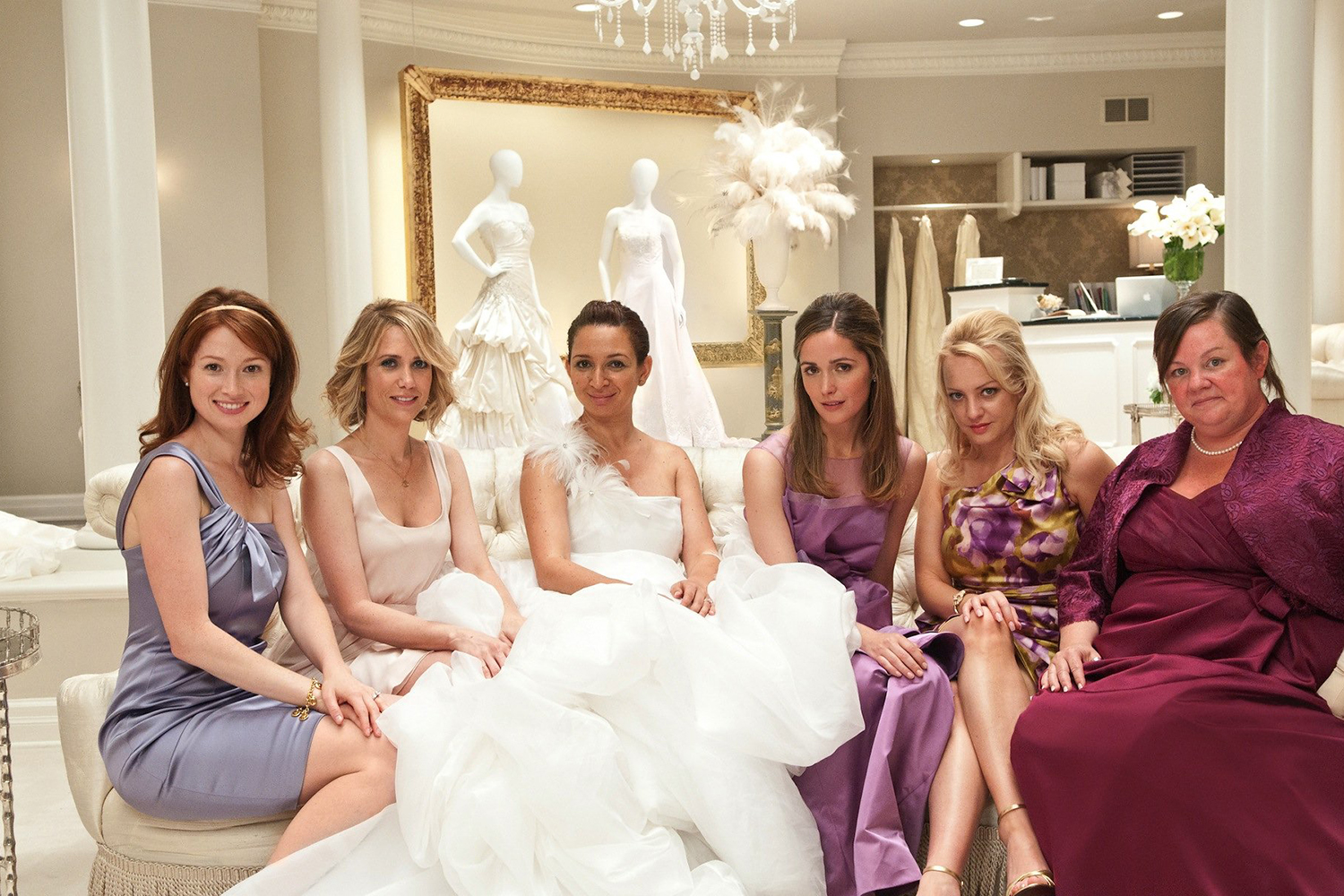 Funny Face
Audrey again; this woman had such incredible style. The wedding dress she wore in a fashion parade in this 1950s film was simple but magnificent and again would suit so many brides. Fashion in that time was built for a very feminine figure, with a fitted waist and flared full skirt. Audrey wore it tea-length, which is having a wonderful resurge in popularity right now, but you, of course, could choose any length.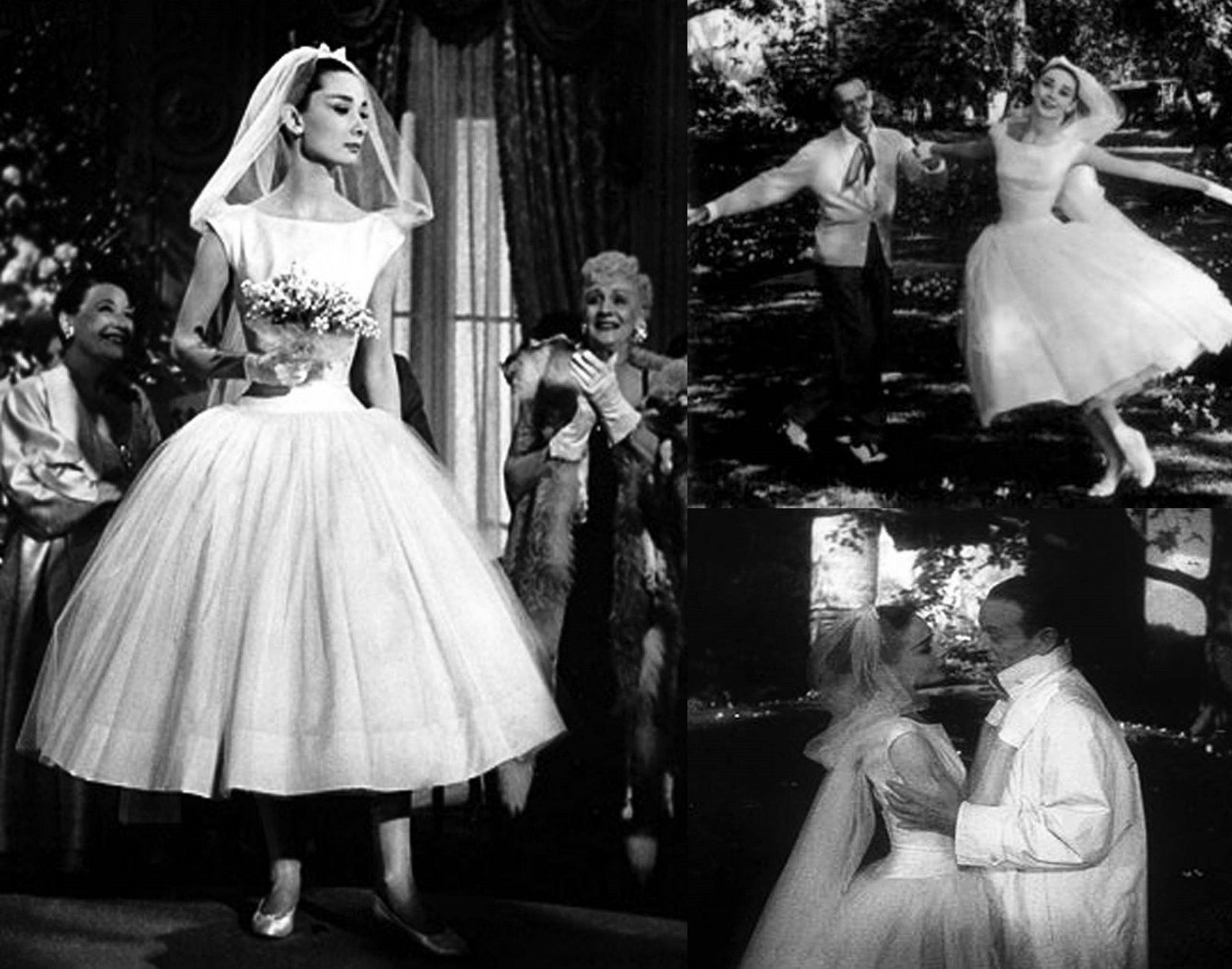 The Princess Bride
In this movie, Robin Wright wore a mediaeval gown in silver and pale blue, with flowing lace over the top, that has apparently become famous among fans of the movie and book who have tried to recreate the perfect look. While it is not the wedding of her dreams, she is the dream bride.
While you are getting inspiration from this movie, there are some wonderful quotes that would go nicely in your vows or your readings as well; any excuse to give the film another watch!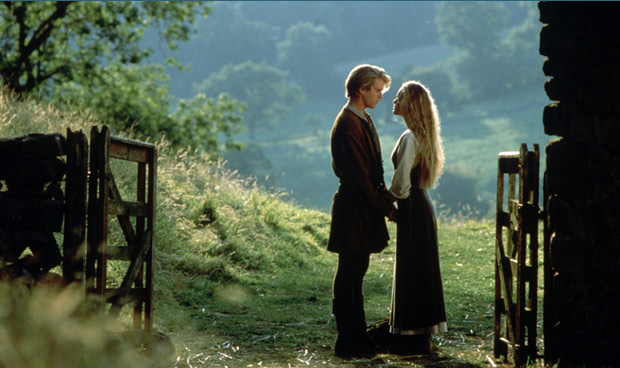 Sex and the City
Looking at this list, so many of these iconic dresses don't end up in happy weddings for these lovely ladies, and here is another one. Sarah Jessica Parker wore a number of wedding gowns in the film in a fashion shoot, but the Vivienne Westwood one she chooses for her wedding itself is a standout. Elegant, opulent and truly glamorous, you can emulate her perfect look without actually recreating her wedding day.
For further inspiration, the Oscar de la Renta gown Carrie wore in the last episode of the series was another wonderful place to start your wedding dress design ideas from.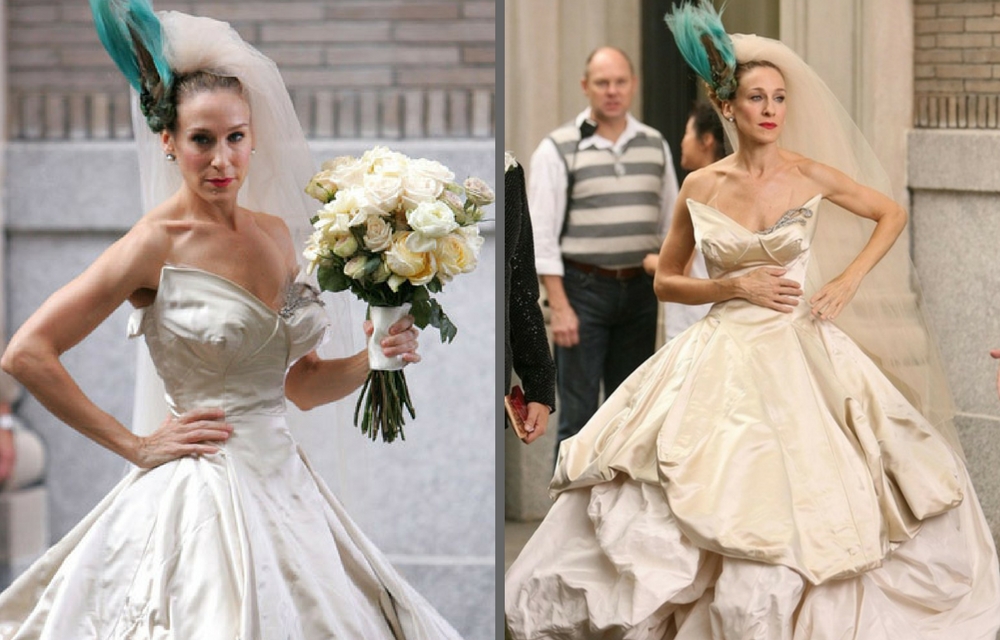 Twilight
Kristen Stewart's wedding gown from the Twilight movie series was timeless; the movie is set in the present day, but her dress could have been anytime. Satin and slinky, with simple finishes in front and a beautiful drape to the skirt, you could start with the inspiration from this Carolina Herrara dress and then just do so much to make this your own.
Make sure you get a look at this gown from the back, what looks so simple from the front is an ornate masterpiece from the back. If you are walking up the aisle towards someone who looks like Robert Pattinson, then even better!