Many women love the idea of stacking up the bling on their ring finger, and are happy to wear both their wedding ring and engagement ring together, often completing the set with an eternity ring eventually. However, for other brides, particularly those with very active lifestyles, or those that don't often wear jewellery, juggling two rings can be uncomfortable and frustrating.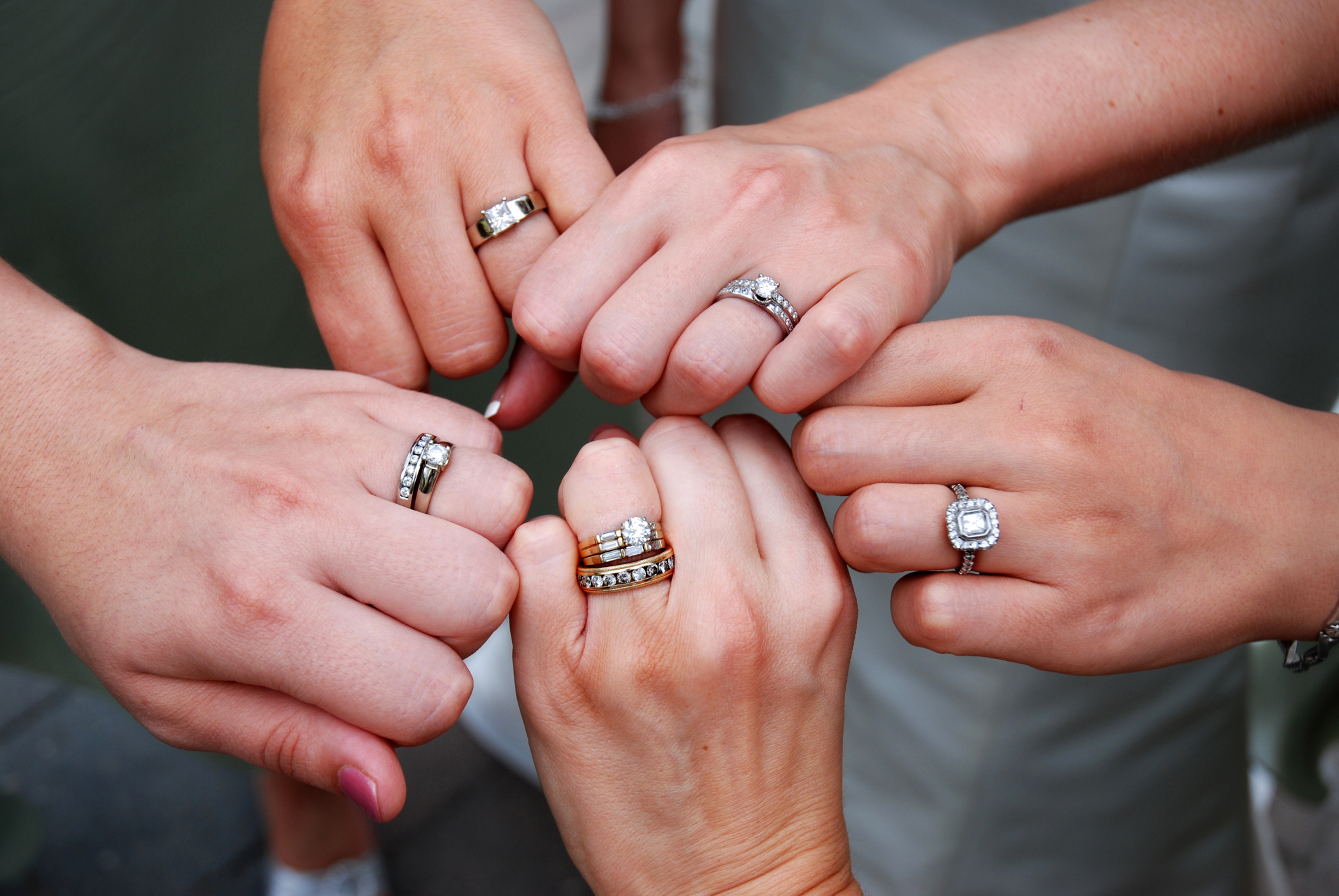 Here are four ways to deal with the 'which ring to wear when' issue:
Choose ring sets
If you are uncomfortable about the idea of wearing two individual rings on the same finger, have a look for wedding ring sets that come with an engagement ring and a wedding band designed to fit together. They are usually made of the same materials and are designed to complement one another.
Some ring sets are obviously two distinct rings, while others are made to slot together so you are the only one who knows you are wearing two rings. If you have a unique engagement ring made, the jeweller should be able to make a wedding band that fits easily next to it. Whichever, you choose, this option will be more comfortable that two totally different rings.
Move your engagement ring to a different finger
While traditionally the ring finger of your left hand is the site for your wedding ring, you don't necessarily have to wear your engagement ring there once you are married. Moving your engagement ring to your right hand is perfectly acceptable, and allows it to be admired in its own right without being overshadowed by the wedding band. You may have to have the ring resized for your right hand, even if you are wearing it on the corresponding finger.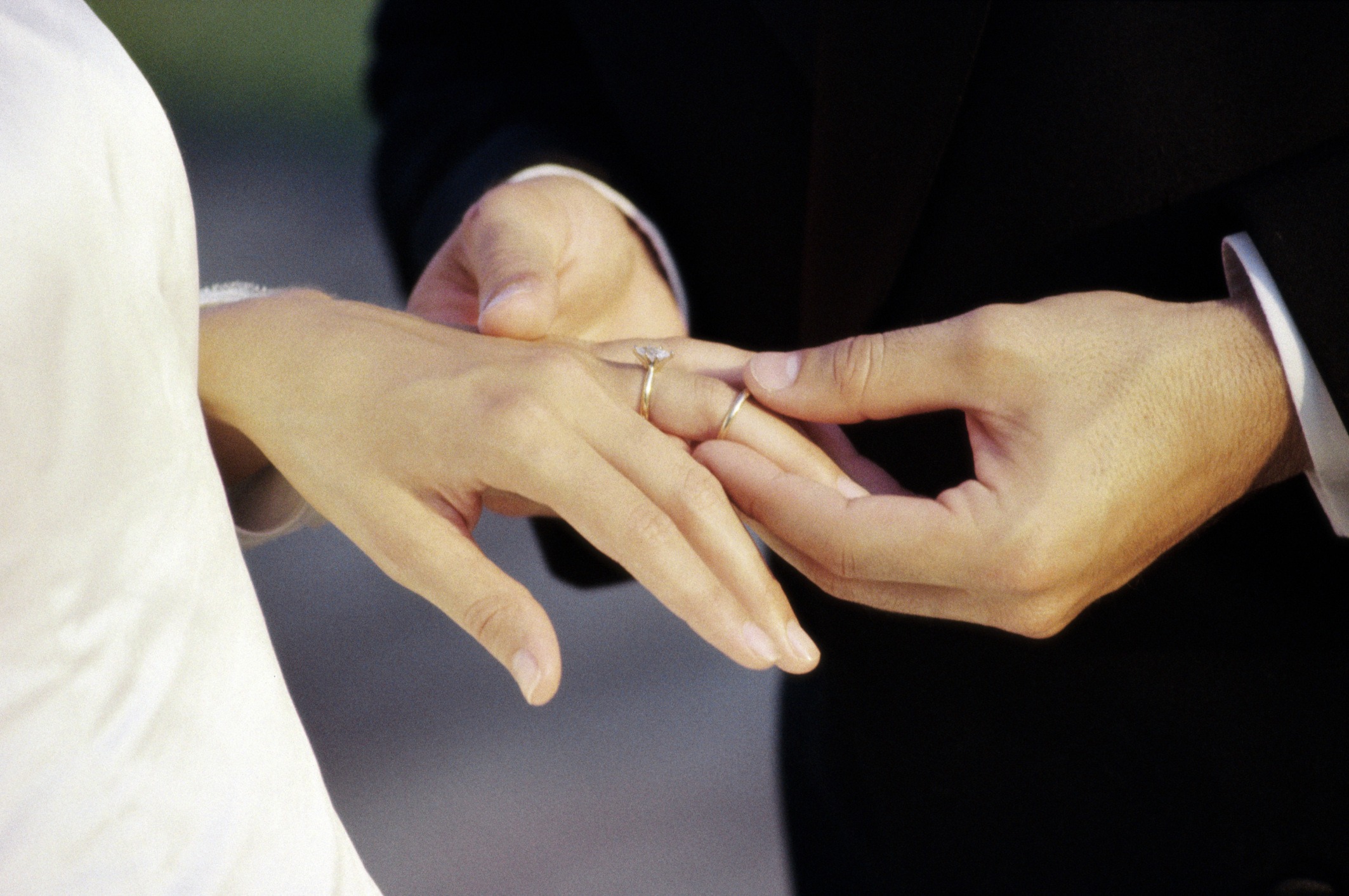 Keep the engagement ring for special occasions
Many women find that wearing their engagement ring every day can be a nuisance once they are married, especially if it has a high setting that is likely to catch on clothing or get easily damaged.
It is very common for women just to wear their wedding band on a daily basis, and save their sparkling engagement ring for occasions when they are getting a bit more dressed up. Alternatively, some married women wear their engagement rings on a chain around their necks, and just keep their wedding band on their ring finger.
Remove your engagement ring for the ceremony
Traditionally your wedding band should be the first ring to be placed on your finger, with the engagement ring on top. This means that the wedding ring has the position closest to your heart. For this reason it is usually easier to remove the engagement ring altogether for your ceremony, and leave it in a safe place at home. Let your wedding band have its day of glory. The only time you may want to wear both rings on your wedding day is if you are having a ring set and the wedding band looks odd on its own.