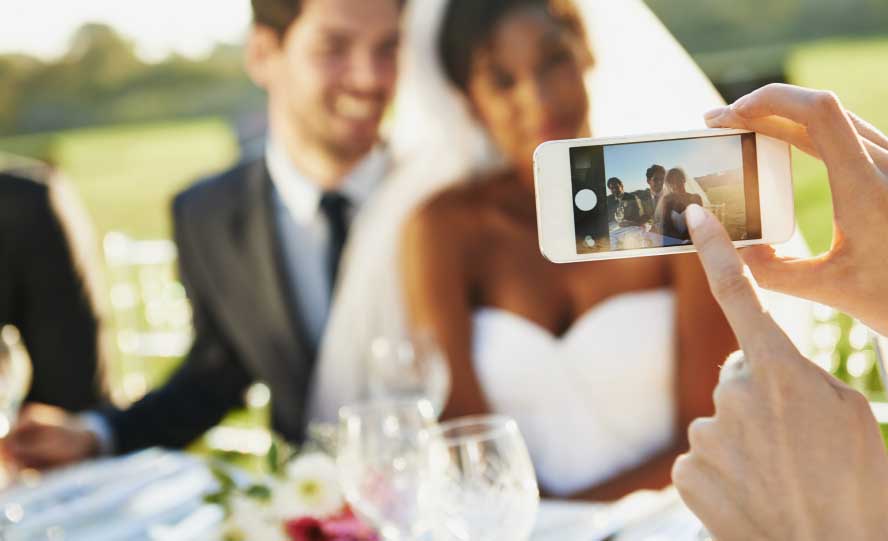 Unfortunately, guaranteeing that all your friends and family will be able to attend your wedding day is not in your complete control. Once you've sent out your save-the-date or wedding invite, the best thing you can do is hope! But for the inevitable couple who can't, here are some great ways to include guests who can't attend your wedding in person.
Video call them during the ceremony
Whether it's FaceTime, Skype or Viber, technology will help the friends and family who can't physically attend your wedding, to attend virtually.  This can be done using a mobile phone, tablet or by setting up a laptop.
If you decide on having one of your guests make the video call with a mobile phone or tablet, ensure that they have a dedicated seat with a good view of what's going on up front. Also, this may seen obvious, but the contact details of the person they are calling! These things can sometimes be overlooked in the midst of your wedding planning frenzy.
If you plan on using a laptop, simply set it up on a table with a perfect view of the wedding ceremony and either get all guests that can't attend in person to join a group video call or each person who can't attend has a laptop handy. Don't forget to put someone in charge of connecting the calls during the ceremony.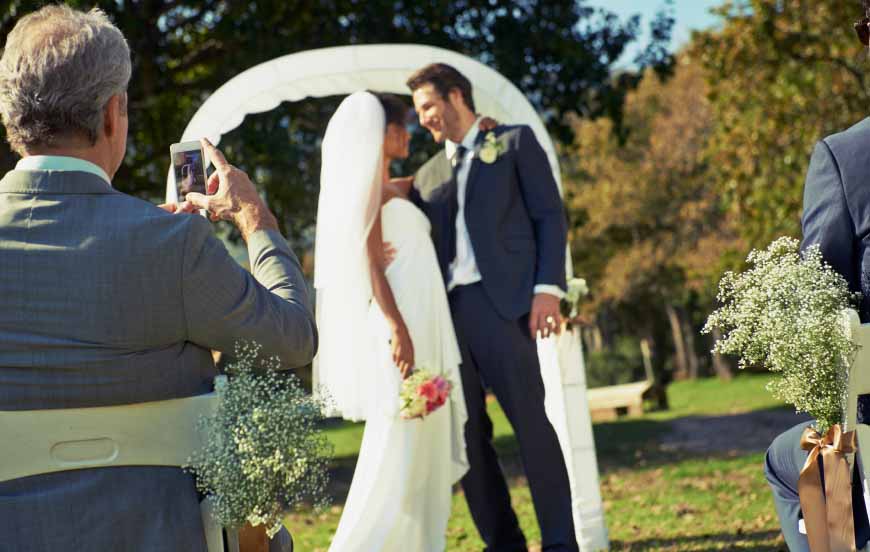 Record your wedding and have a viewing party
Having a wedding viewing party is one of the great ways to include guests who can't attend your wedding in person, especially if you are having a destination wedding. Your first step should be finding an excellent wedding videographer – this can be done here.
Once your wedding video has been edited and is ready to view, gather all your friends and family that couldn't attend your wedding day and supply plenty of food and drink. This is a great opportunity for your friends to celebrate your nuptials with you and toast to your new life  together.
Send a copy of the wedding video to guests abroad
If some of your guests live aboard, send them a wedding care package that includes the wedding video and elements of the decor like their name setting and some nonperishable snacks. Add a personal note to let them know that even though they weren't there in person, you were thinking of them.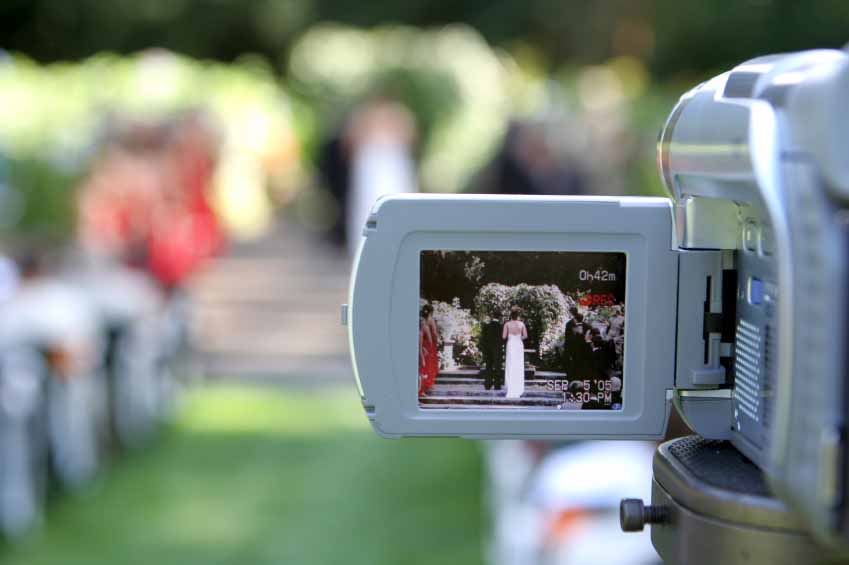 Surprise your spouse with kind words from a guest that couldn't attend
If a friend or family member that is really close to your spouse can't attend, organise that they record a toast or speech. Not only is this a great way to surprise your spouse, but it is also a way to include that special person in your big day.
Have a 'wish you were here' photo table
Whether it is a grandparent that couldn't make it to your wedding or a friends from abroad, set up a table of framed photos with all of them on it. It will be a constant reminder of the people who aren't there and will make them feel part of the day. Here are some nice ways to include your mother in your ceremony if she has passed away.
Planning your wedding? Search through thousands of quality wedding suppliers here.