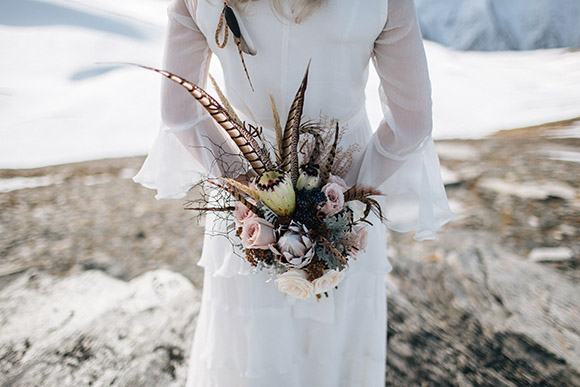 Flowers aren't every bride's idea of a perfect wedding day bouquet. Luckily for the non-traditional bride, there are an increasing number of alternatives popping up which can allow brides to express their personality without compromising on style. Here are some of our favourite unconventional bridal bouquets.
Feathers
Lightweight and ever-lasting, feather arrangements can be as bold and colourful as any floral bouquet. You can opt for an array of multi-coloured feathers or perhaps follow a more classic direction by utilising soft white feathers dispersed amidst sprigs of crystal.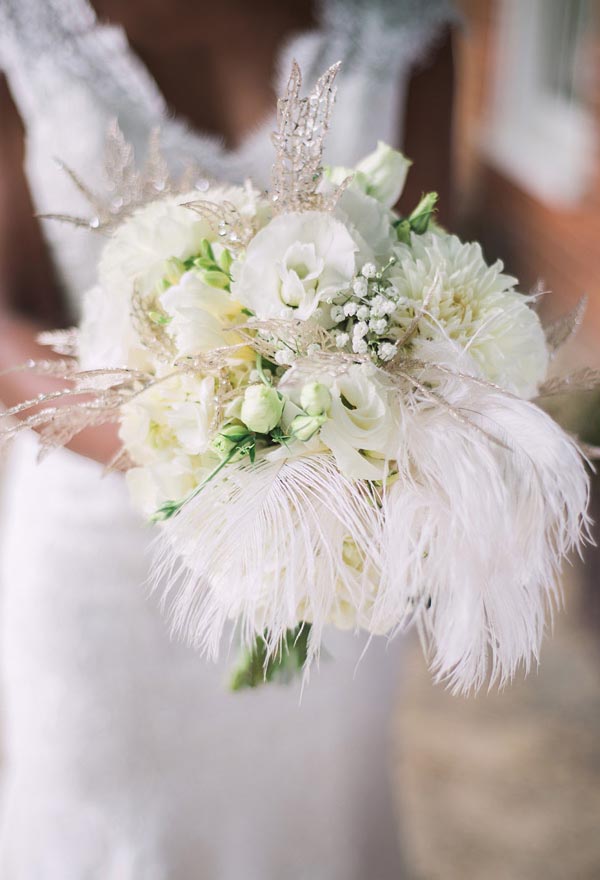 Brooch yourself
Get thrifty with antiquated brooches, uncoupled earrings, bandless watches, and any other trinkets stashed away in your sewing kit for a rainy day. Sneak in your 'something blue', stick to a vintage theme, or keep with tradition and use floral-only ornaments.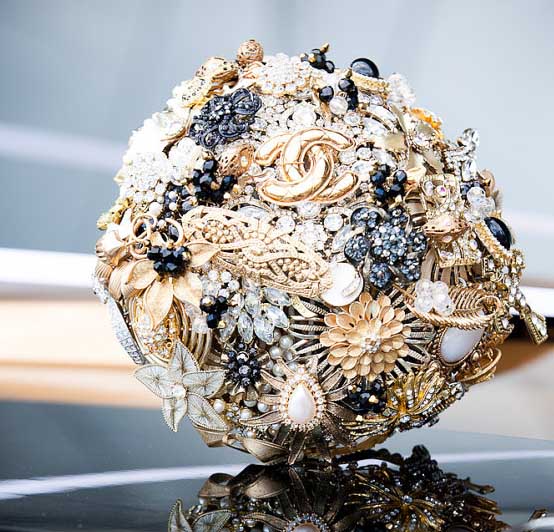 Button up
A button bouquet is a great way to express your personal style and enhance the colour theme of your wedding. You can choose an many colours as you like, or as little depending on what section of the rainbow takes your fancy!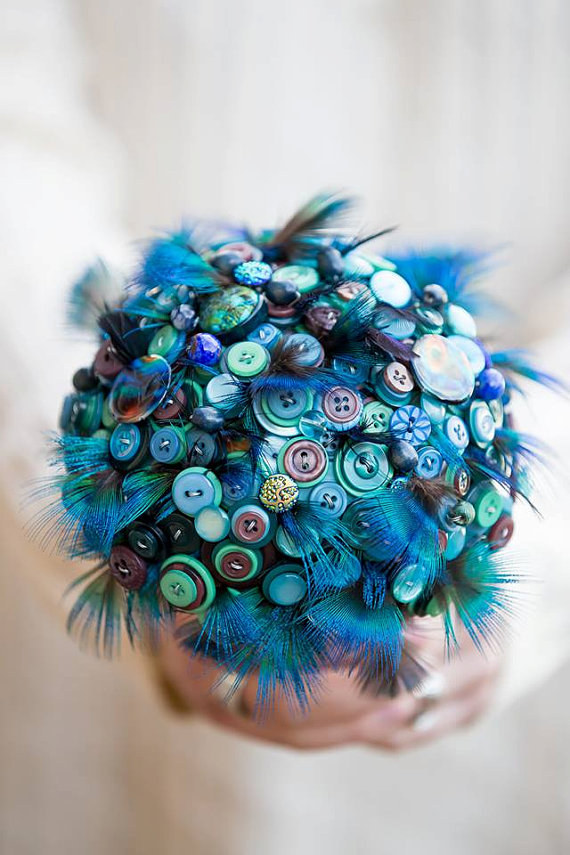 Beach babe
You may not be able to walk down the aisle in a mermaid tail, but you can channel your inner sea princess with a bouquet of the ocean's finest offerings. Stick with a single variety, or mix things up with a combination of sea shells in different sizes and colours.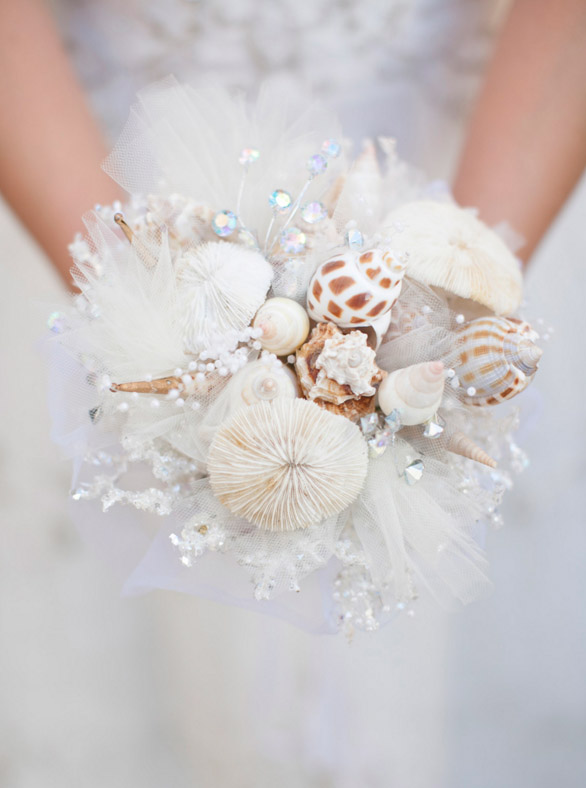 Mirrored beads
A glamorous and sparkling option; a mirrored bead bouquet will certainly increase your bling factor and would particularly suit a winter wedding. This unconventional bridal bouquet is also perfect for brides who love a bit of glamour and sparkle.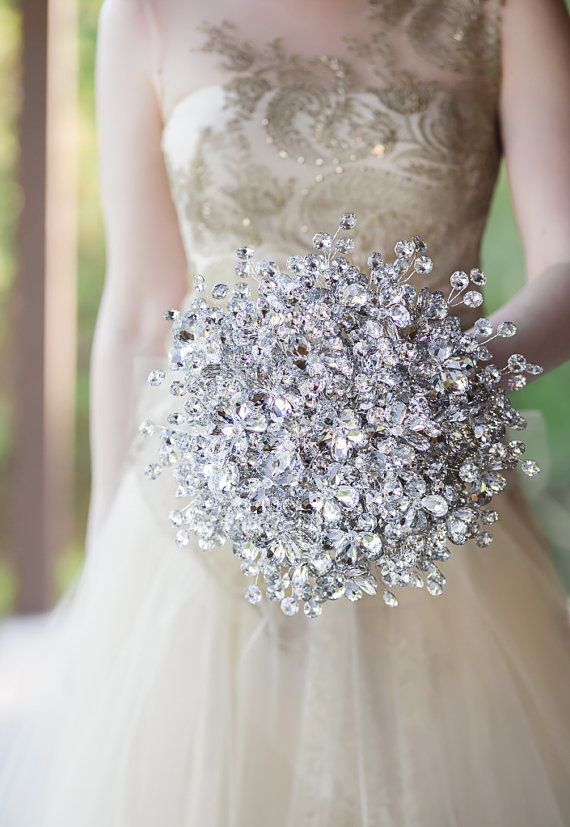 Experimental
Minimalists will appreciate this wire interpretation of a floral bouquet, which is carefully adorned with crystals and pearls; a soft and feminine touch to an otherwise industrial accessory. We should probably advise against throwing this blindly into a crowd of people.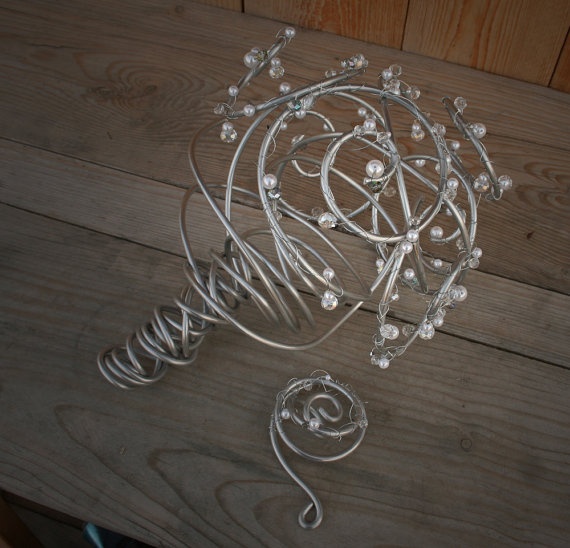 Paper perfect
One for the writers and music lovers. You can personalise your paper bouquet by using music sheets or lyrics to your favourite song, or words from your favourite poem or book. This can be both creative and sentimental and add an extra special element to your wedding day bouquet.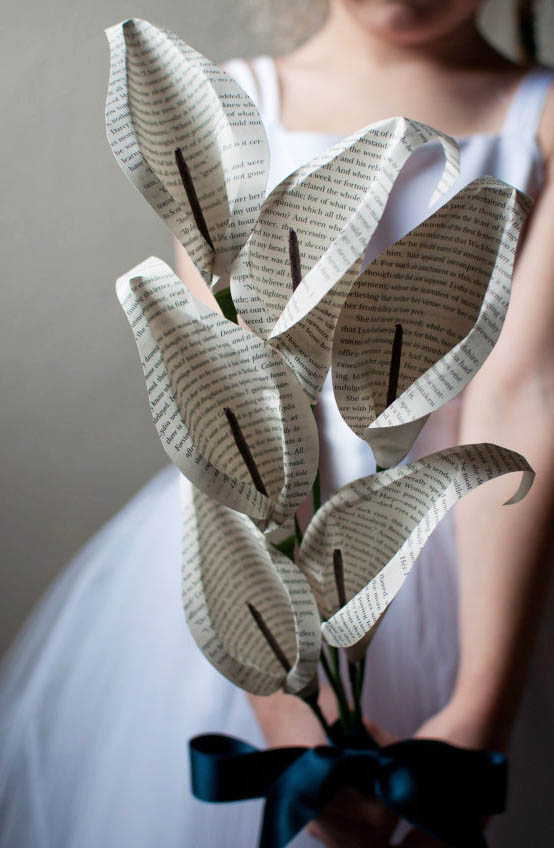 Edible blooms
Lime and broccoli are colourful and edible options to include in your bouquet, particularly if you really love your vegetables! Other edible decorations you could use include green artichokes, wheat stems, asparagus tops, pomegranates, apples, cherries and heirloom carrots.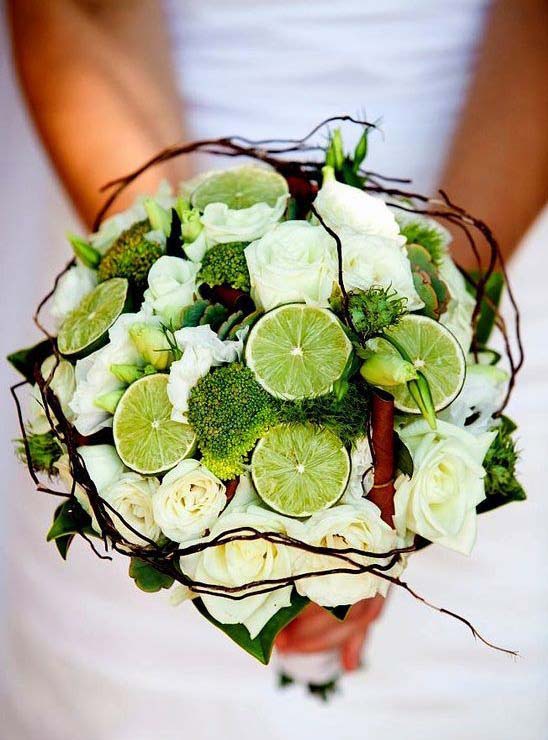 Crochet bouquet
Get grandma involved in the wedding planning and assign her the task of crocheting a bouquet. Perfect for the vintage bride, a crochet bouquet is also a great opportunity to display 'something old', like an ivory pearl or pretty ribbon.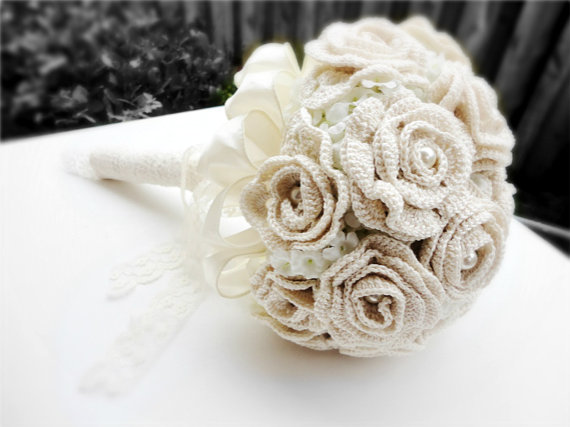 Silk selection
There are many varieties of silk flowers which look exactly like the real thing, and the benefit of a silk floral bouquet is that you may keep it forever.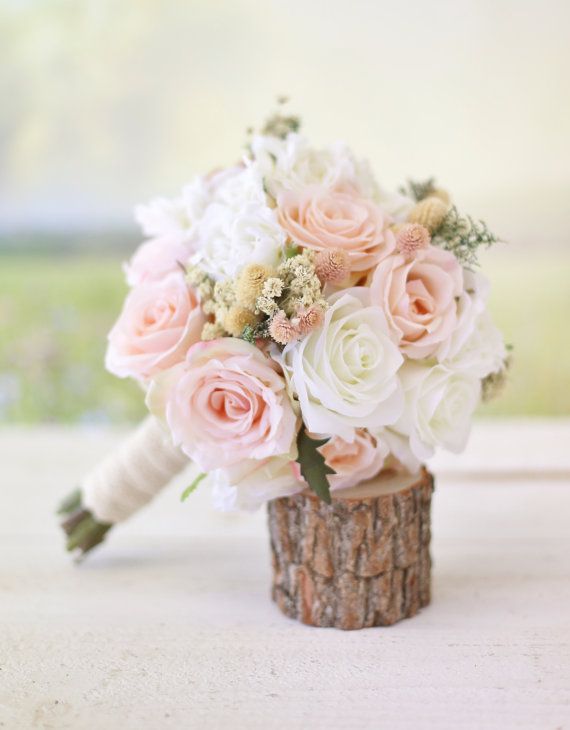 Bauble beauty
Perfect for a Christmas wedding, a bauble bouquet can be as colourful as you desire and will bring a fun element to your bridal look. Experiment with varied shades of colours and different textures and finishes.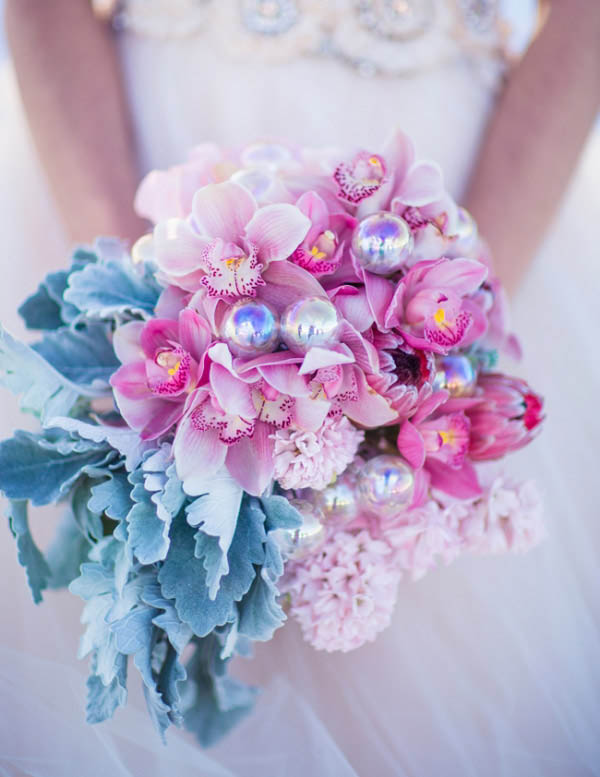 Succulent satisfaction
Succulents come in many varieties and shades of colours. A succulent bouquet is perfect for a garden wedding and really brings an earthy and natural element to your wedding theme.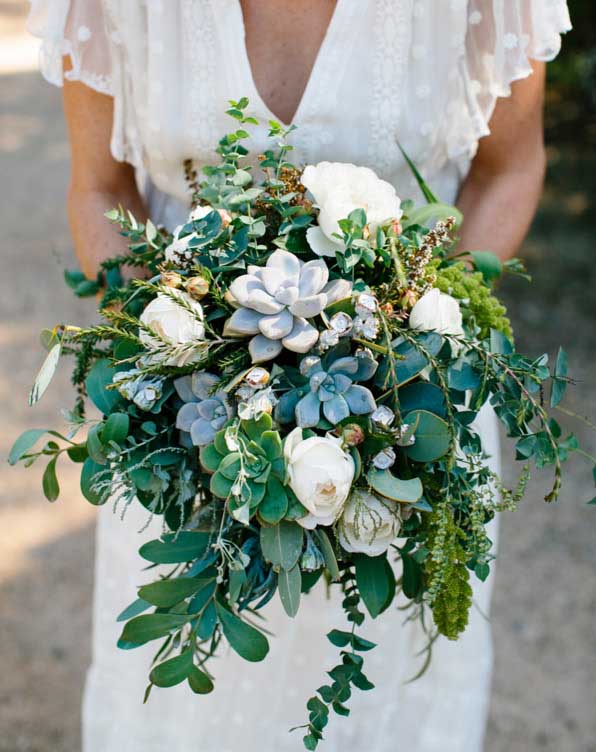 Balloon bounty
Balloons symbolise happiness and celebration so they are indeed appropriate in a wedding context. A bouquet of balloons or one balloon with an adorned string are unique options to express your feelings of joy!