We've spoken to hundreds of brides and grooms over the years and we're always struck by how many of them had the very same regrets about their wedding days. So, here's our list of the top wedding day regrets and mistakes, shared in the hope that you'll be able to avoid them on your big day.
"I wish I'd relaxed and stopped stressing…"
This was, easily, the biggest regret most brides had. All too many said they wish they'd just relaxed and enjoyed all the little moments on their big day, particularly those special moments they should have enjoyed with their new groom. One bride told us that she spent her entire wedding day stressing about 'silly little things that didn't even matter in the long run" while others claimed they were so stressed, they could barely remember their big walks down the aisle or that they didn't spend one single minute, aside from when they said her vows, telling her groom how much they loved him and how special the day was. So, what's the lesson? Stop. Breath. Enjoy!
You've hired professionals to take care of all the little things and, even if there are elements you've left to friends and family, let them worry about it.
You will get through your wedding day, so you may as well enjoy it! One way to make it easier for you is by hiring a wedding planner.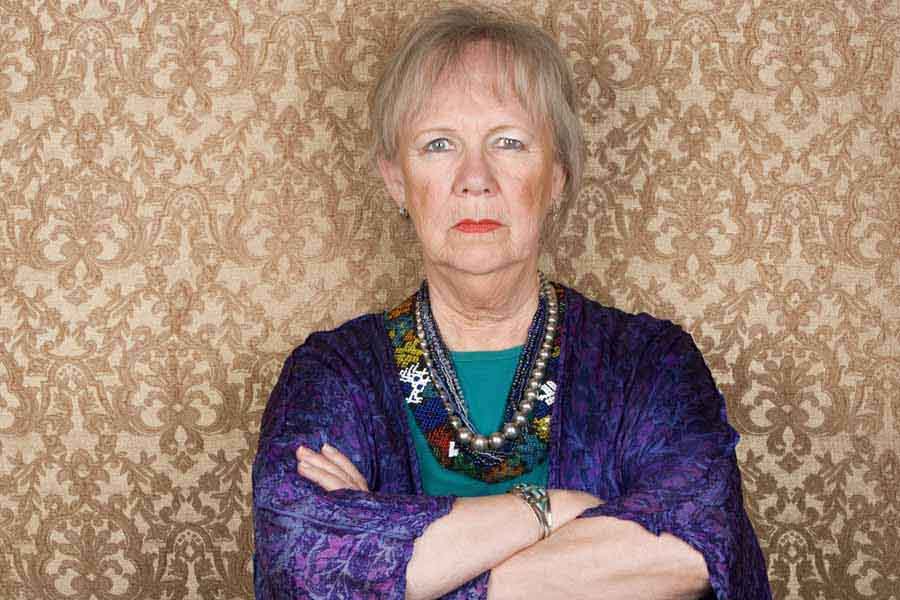 [ew-supplier-carousel]
"I felt obliged to invite so many people I didn't even know."
When it comes to deciding  who you want to attend your wedding, there will always be a few people you'd probably prefer weren't invited, but that you have little choice in inviting thanks to various familial connections and obligations. Unfortunately, for most of us, that's just a fact we have to accept, but don't let this sentiment over-run your wedding day. A few interlopers are almost inevitable, but it would be a real pity if you felt like a stranger at your own wedding. Your wedding should be about you and your fiance's love, not who will be offended if they're not invited. Invite the people that you truly want to have there, those people who have been supportive of your life and your relationship. Try to avoid inviting (too many) people simply out of fear you will upset Great Aunt Sally and avoid inviting anyone who you think will cause a scene or bring feelings of discomfort to yourself, your new spouse and your guests. It is your day; invite people that will add to it, not those who will cause drama.
A great way to keep track of and update your guest list is with this free guest list planning tool.
"I should have tried on my wedding dress!"
Visiting wedding dress boutiques and trying on dress after dreamy dress is one of the highlights of wedding planning for many brides, especially if you do so with friends and family who will be caught up in the inevitable wave of excitement. On the other hand, however, many brides purchase their wedding gowns online and, though they may save money – and a whole lot of running around, they also lose out one of life's more fun and memorable moments: wedding dress tryouts. Worse still, though many online dress shops do a great job with delivering what they promise, you won't know exactly how you'll look – or how the dress will look on you – until your wedding gown arrives. A number of brides who purchased gowns online said they regretted not experiencing what some of their friends had: trying on a dress and then looking in the mirror and realising that you've found 'The One."
"It's just not a feeling you can replicate online and I'll never know what that feels like," one bride told us.
Have you started searching for your dream wedding gown? You can begin looking here.
"My venue was way too small for the number of guests I had…"
Many couples said they didn't realise how small (or big) their wedding venue was until it was chock full of their guests.
These couples said they had had chosen their venue specifically for its feel or its location but hadn't really considered what the venue would look and feel like once it was filled to the bring with guests.
Many felt that, as a result of not considering how many (or how few) people they were inviting, they would have chosen a bigger or more intimate venue based on how many guests they had invited rather than the fact that it matched their theme or the location was convenient etc.
For those who picked a venue that was too small, they felt that their guests would have been more comfortable and more able to mingle freely if there had been more room.
Alternatively, if they had not invited as many people, the venue they had chosen would have been perfect.
"The venue told us that the room we chose was too small for the number of guests, but we thought it was be nice and intimate," said one bride. "It turned out it was a little 'too' intimate and our guests could barely move around and had to cross over the dance floor to get to the toilets."
Take your venue co-ordinator's advice when it comes to choosing the location or room you'll be holding your ceremony or reception in. Make sure you know the capacity of the venue you are selecting prior to booking so you can verify you are not overcrowding it with too many guests.
And, of course, if it's too big, they'll be yelling across the tables and the room will look, cavernous, cold and impersonal.
You can start researching the perfect sized wedding venue here.
"It rained, and rained and rained. I really wish I'd had a backup…"
This regret didn't just related to weddings that were rained out, but also beach weddings held on blisteringly hot days.
When planning your wedding, there is one thing you cannot guarantee: ideal weather and, unfortunately, bad weather can happen, even on your wedding day.
If you are a couple that wants to have your wedding and, perhaps, the reception outside, consider having a back-up plan in place. The last thing that you want is for people to remember your wedding as the one a torrential rainstorm ruined or the day they got heatstroke from standing outdoors on a 40-degree day.
Select a location that has an indoor space available in case an unexpected storm moves into the area or, if you're holding it outdoors, consider hiring a marquee to ensure everyone has somewhere to take shelter come rain, hail, snow or sun!
"I wish I'd taken the time to have more input into the music for my reception"
Whether you're having a live band or a DJ at your reception, be sure to hear them perform before your wedding day! Also don't be shy about conveying your wishes for the overall feel of your reception music and specify if there are songs that you definitely want played and, perhaps, what songs or styles you don't want played.
Most bands will offer a CD or downloadable tracks of their past works that you can listen to and if you take the time to share your desired playlist with your DJ, he or she will always happily accommodate your preferences – but you have to take the time to consider what you want and what you don't want and, most importantly, you have to let those in charge of your entertainment know!
It's a team effort. You know your crowd – and they're professionals when it comes to getting an audience off their seats and onto the dance floor, so work together to ensure the mood at your reception is exactly what you always imagined it to be.
Whether you are set on a DJ, band or singer, you can find some quality wedding musicians here.
"I should have worn shoes that were comfy, not just flashy."
It's one thing to wear a pair of shoes that look amazing, and quite another to have to walk (or, should we say, hobble) around in them for an entire day.
When it comes time to choose your wedding day shoes, pick something you are comfortable in and like, rather something based purely on how it looks.
If you are accustomed to wearing flat shoes and you attempt to wear a brand new pair of super high heels, you're going to have to wince your way through your wedding day. If you absolutely must wear a certain pair of uncomfortable shoes (that look fabulous), be sure to test them out in the weeks before your wedding so that your feet at least become used to their fit and feel, and be sure to hide a spare pair of flats under your reception table so that you can slip in and out of them throughout your reception.
Opt for something stylish and comfortable.
"I wish I'd checked out my photographers' portfolio before hiring them."
There is no doubt that hiring an experienced wedding photographer to shoot your big day is a must but equally important is ensuring you hire the right photographer whose style matches exactly what you want from your wedding photographs.
Wedding photography is an art and comes in many different styles, from straight-up traditional wedding photography to some rather ah-may-zing styles that are more along the lines of news photography or an artistic style.
Be sure to peruse your photographer's work before you sign on the dotted line to ensure you like it. Even the most exquisite candid wedding photographer's works won't appeal to someone who likes a different style. It takes only a few minutes and you'll know the minute you see their work whether it suits your style.
Equally, if there are certain shots you know you wish to capture, tell the photographer. You don't want to find that you have exquisite wedding photos of you and your bridal party, but not a single shot of you and your parents or you with your bestie.
"My photographer did an amazing job with our photos, but I didn't get a single photo with my brother and sister, and I didn't even realise it until the day my wedding album was delivered," one bride told us. "I should have thought about my must-have shots before my wedding day or, at the very least, discussed my options with my photographer."
You can start talking to local wedding photographers here.
One of the most common and biggest wedding day regrets brides and grooms cite when looking back on their wedding day is that they wish they had booked a videographer.
Photos are fantastic, but there's something truly special about watching yourself walk down the aisle, seeing the moment your partner views you in your dress for the first time and, of course, re-living your vows as well as your first dance and, of course, the wedding speeches!
So, if you have the budget for it, hire a wedding videographer and be mindful of the advice above regarding photographers: be sure to look at their portfolios and only hire someone whose style resonates with your own.
"My sister captured a few seconds of our vows on her mobile phone," said one bride. "It's shaky and it's cut-off before we finish the vows, but it's the only video I have of my vows. I'd love to have seen them as everyone else saw them and we both really wish we'd splurged on a videographer.
"Our photos provide wonderful memories, but secretly, I wish I had a video of our ceremony and my father-daughter dance with my Dad, too."
"We should have served more food…"
Another thing many couples express regret about is the amount of money they spent on catering at their reception.
A number of couples told us they wish they'd spent more on food and less on on other little things that didn't really matter so much.
For many couples, their wedding reception made them realise the importance of good catering and expressed a desire to have spent the extra money on quality food in good quantities and with professional wait staff.
One bride and groom we spoke with was mortified to learn their guests had "stopped at McDonalds on the way home from our wedding reception because nobody felt full.
"To this day, I still feel guilty every time I see them!"
A great way to avoid having so many wedding day regrets is by booking an experienced wedding planning. Find a local wedding planner here.