So if you have Netflix at all, do yourself a favour like I did over the weekend and watch "To All the Boys I've Loved Before". The film is currently on Netflix and trust me, it'll hit you right in the feels. If you're yet to watch, please do so before reading because SPOILER ALERT I do not want to ruin this for you. You should also now know that imma let you finish the movie, but Lara Jean and Peter Kavinsky are the best netflix movie couple of all time. OF ALL TIME. 
And if you're wondering if this is relevant it is because I really need these two to get hitched one day.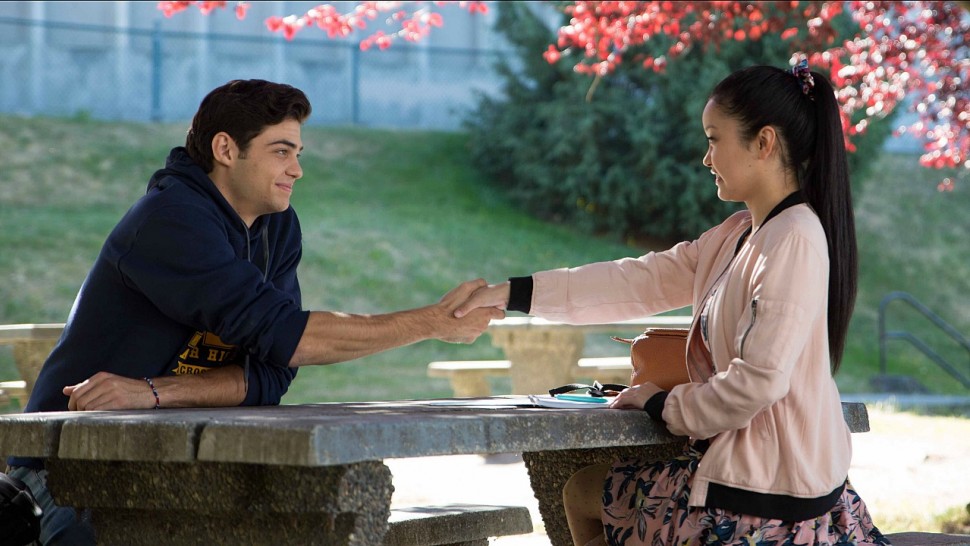 Firstly, can we please discuss how cute it is when Peter cheekily checks out Lara Jean's shoes after his girlfriend (at the time) makes fun of them.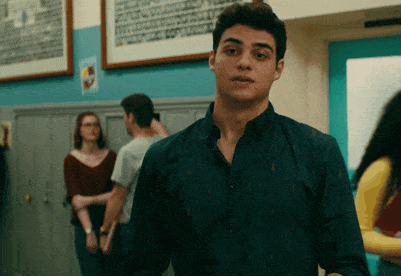 Also, how cute is it when Lara Jean attempts to drive Kitty home and reverses into Peter before looking behind her, and she is clearly rattled by him. She then proceeds to tell her sister, Kitty, that they have to wait until all the other cars leave before they can. I feel ya, Lara Jean, I feel ya.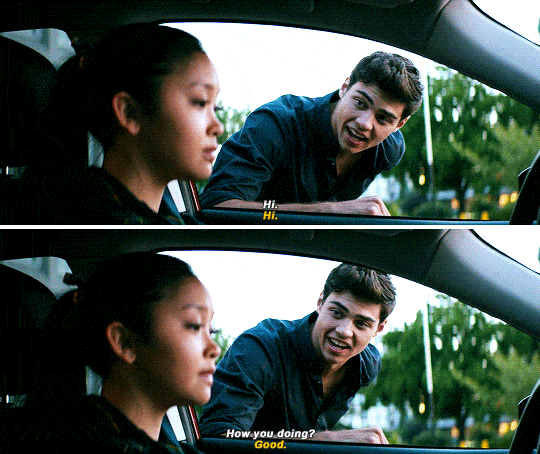 And how cute is it when she kissed Peter right there on the running track to avoid talking to her "real crush" and Peter reacts like this, completely bamboozled by the whole experience.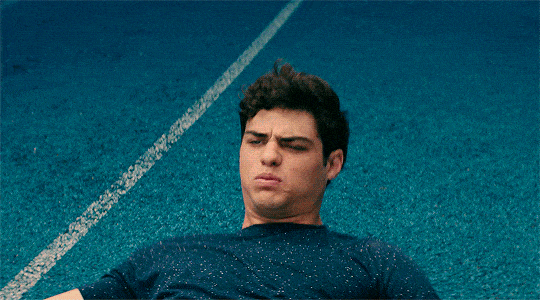 When Peter has the audacity to show up at the cafe where Lara Jean is hiding out (FROM HIM, NO LESS) and calls her a player for not being the only one she sent a letter to. He allegedly came to tell Lara Jean he really wasn't into her, but we think that he actually just showed up to seduce us with his smug milkshake drinking face.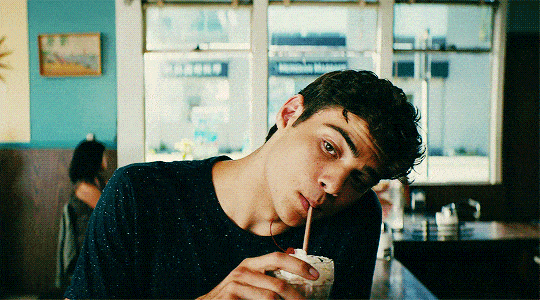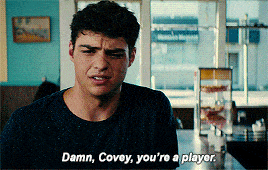 And when they decided to "fake date" and they wrote A DAMN CONTRACT, PEOPLE. A FAKE DATING CONTRACT.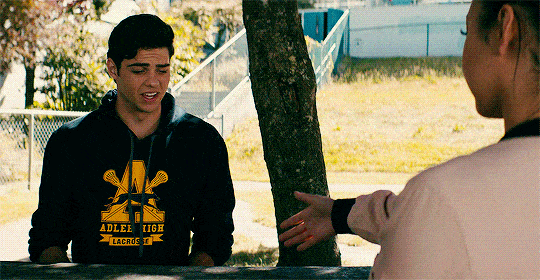 When he made the pic he took of Lara Jean his lock screen I think a little scream came out of me that I have never heard before. Dogs barked. It was next level.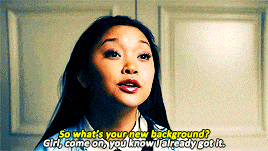 Yeah sure, he should have stopped his conniving ex from taking the prized scrunchie at the party, but his kombucha drinking and A+ selfie game redeemed him for now.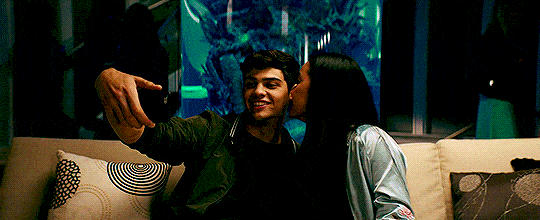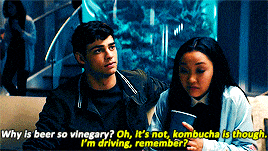 When he has the AUDACITY to look at Lara Jean like this after their very real makeout session in the hot tub on the ski trip.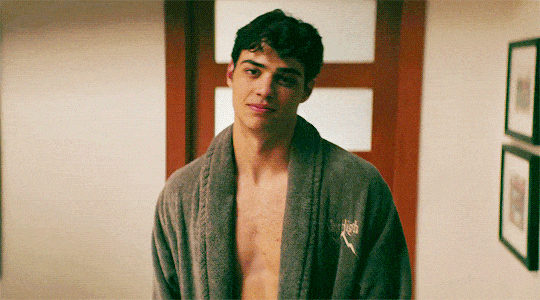 This goddamn scrunchy face: