Newly-married couple Tahnee and Wassim of Melbourne are the latest winners of Easy Weddings' Wedding Cash Giveaway – which they can't wait to spend on a Jordan honeymoon.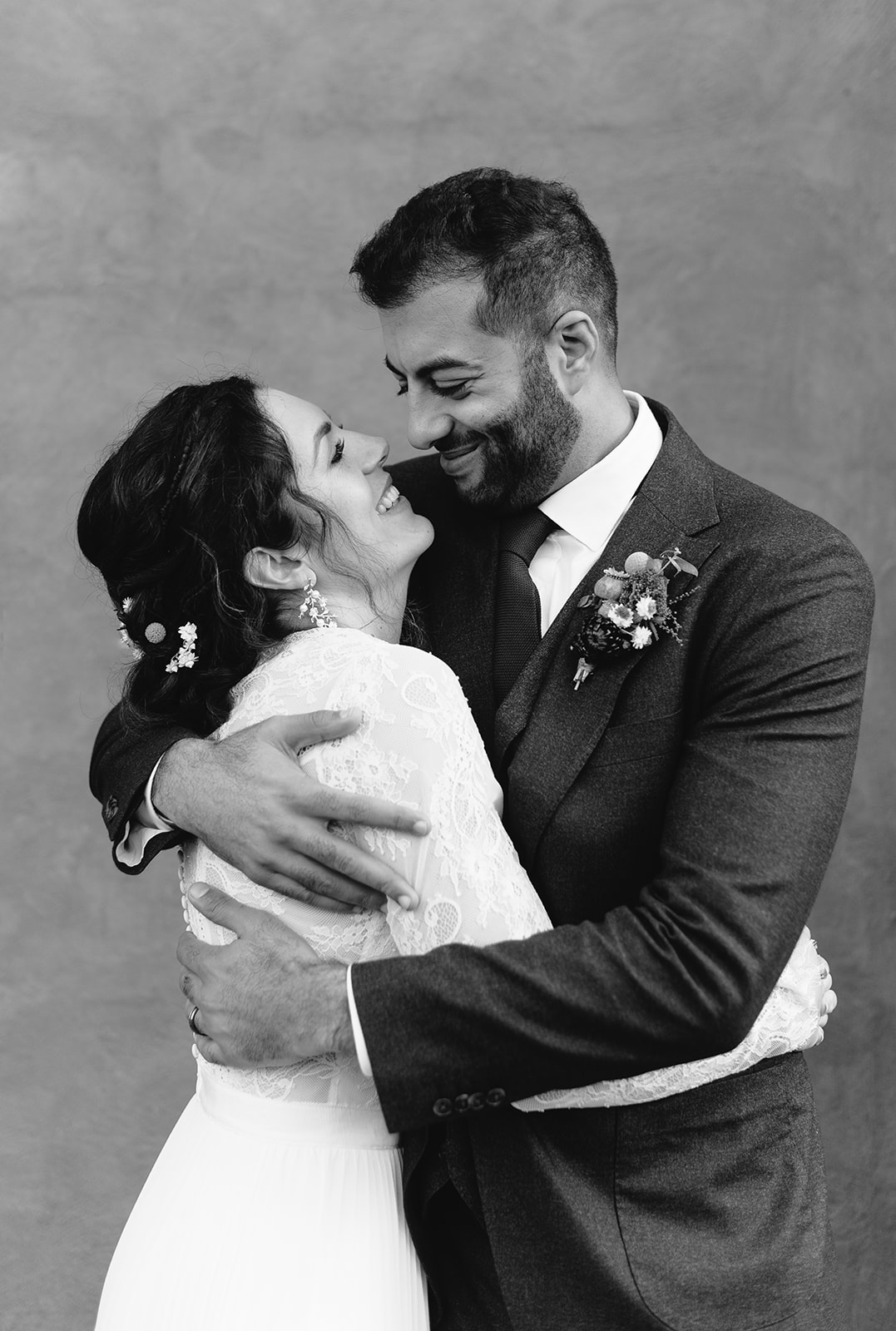 In our ninth wedding planning competition so far, it was Tahnee of Victoria's name we drew from a 'barrel' of 1800 tickets, earning her and hubby Wassim $2,500 cash to put towards the overseas honeymoon they've been waiting oh-so patiently for.
The year 2021 has been precarious for couples trying to tie the knot, especially for Melburnians. It seems luck, however, has been royally on Tahnee and Wassim's side.
Walking down the aisle at Farm Vigano, the very first wedding venue they found on Easy Weddings, Tahnee and Wassim got hitched in May right before Victoria's fourth lockdown hit.
Now, six months later, they've struck luck again, winning $2,500 cash to put towards their belated-honeymoon budget.
"Wassim "huzzah"d in excitement when I told him we'd won!" tells Tahnee. "He gave me a big hug and said that our wedding has been so lucky all the way through!
"While our wedding has been lucky, our honeymoon has not happened yet due to covid restrictions. Wassim's family is in Jordan and we would love to go over there to celebrate with them and have our honeymoon! He adores his grandmother and I can't wait to finally meet her."
Here, Tahnee tells us a bit more about their wedding and the Easy Weddings suppliers that helped them earn entries into the draw.
Your wedding was in May 2021 at Farm Vigano. Can you tell us a little about what you were looking for in a wedding venue and what made you book this venue in particular?
Farm Vigano was the first place we saw. I loved it instantly, but we thought we should at least look at other places. We saw about five others, but nothing compared. Wassim really wanted somewhere with nice views and an outdoor option. I wanted a place that didn't feel too formal – I wanted to be able to feel like myself and have something a bit more chilled.

The idea of eating pizza on our wedding day sold me! My family is Italian, and both of our families love to eat with our hands, so we knew they would love the vibe. We had lunch at Farm Vigano on the day we saw the venue, and the food was insanely good! There was no alcohol at our wedding, so we knew the food had to be incredible. It was the only place that ticked all of our boxes and it was perfect!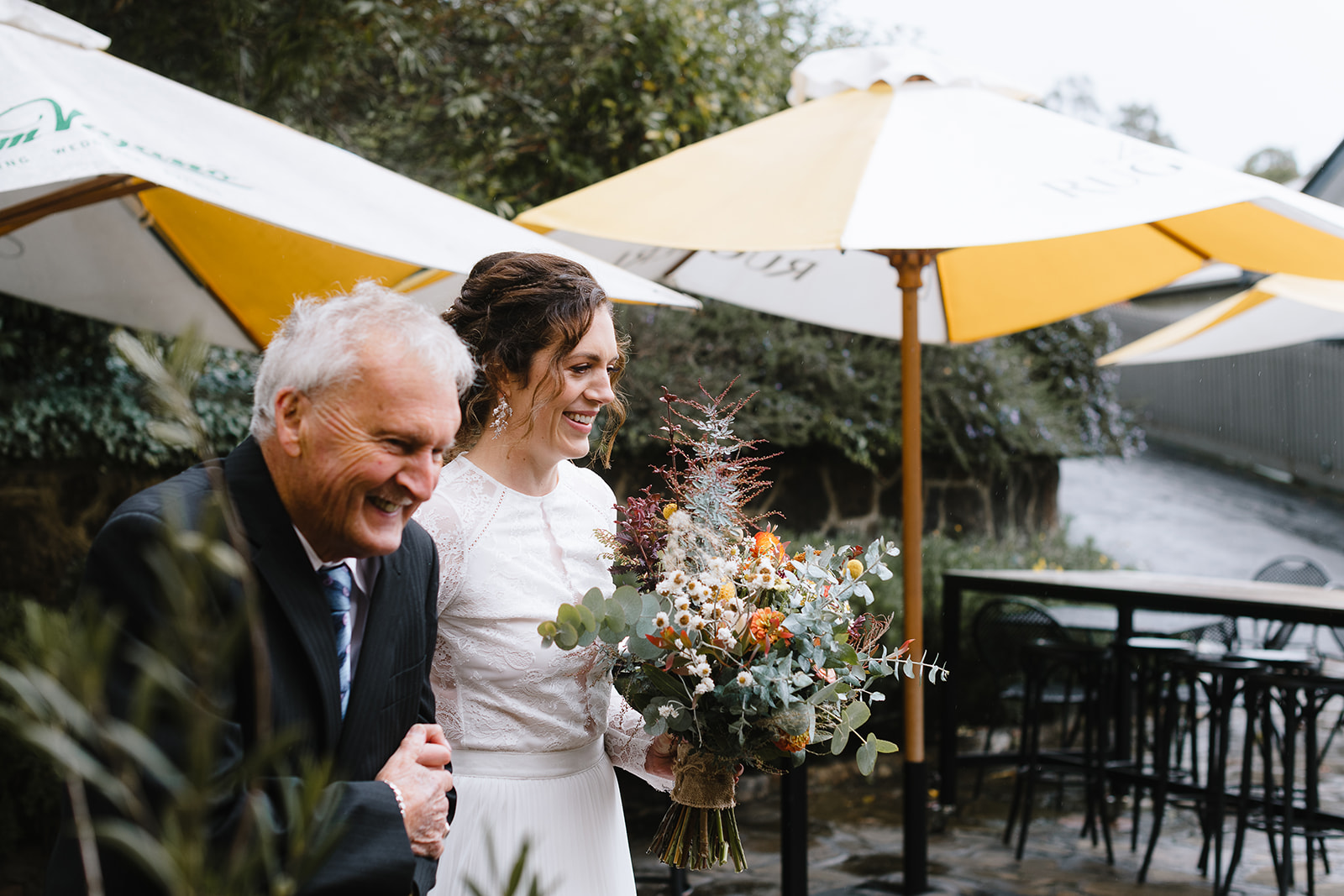 Which were the other suppliers you found on Easy Weddings and what was your experience with them?
We found our celebrant, Lynton Round, and he was awesome! We had a friend officiate the ceremony and Lynton did all the legal stuff. He was so easy to work with and made everything simple. He drove to meet me at work with paperwork and drove to our house to prepare. We loved him.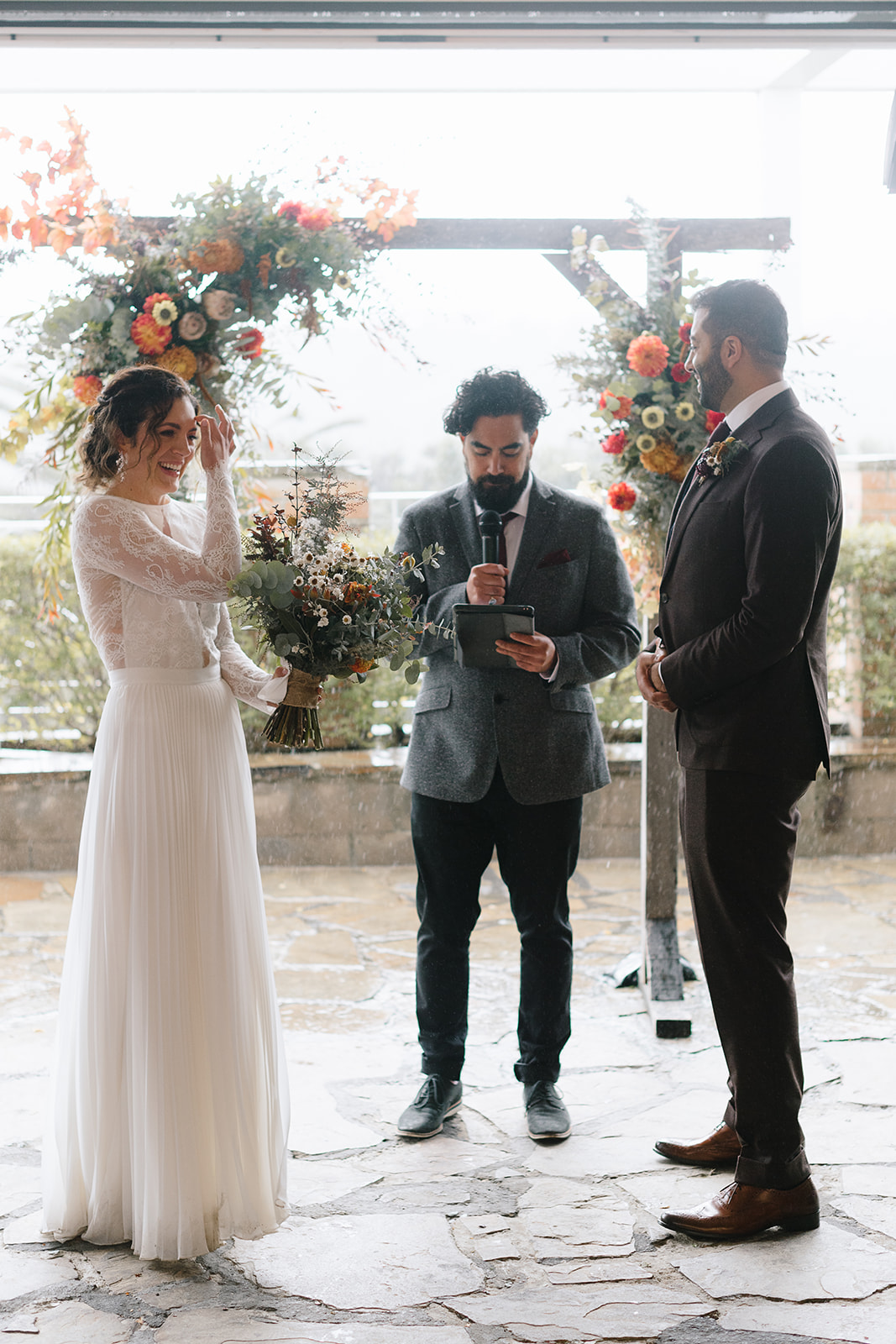 We also found our photographer and videographer, Wild Romantic, and they were great! Many people commented on how they loved our photographer and how she got everyone through the pictures but didn't push too hard. They were very kind to us after a mistake in our booking and scratched together a wedding video that was exactly what we wanted! Loved them too.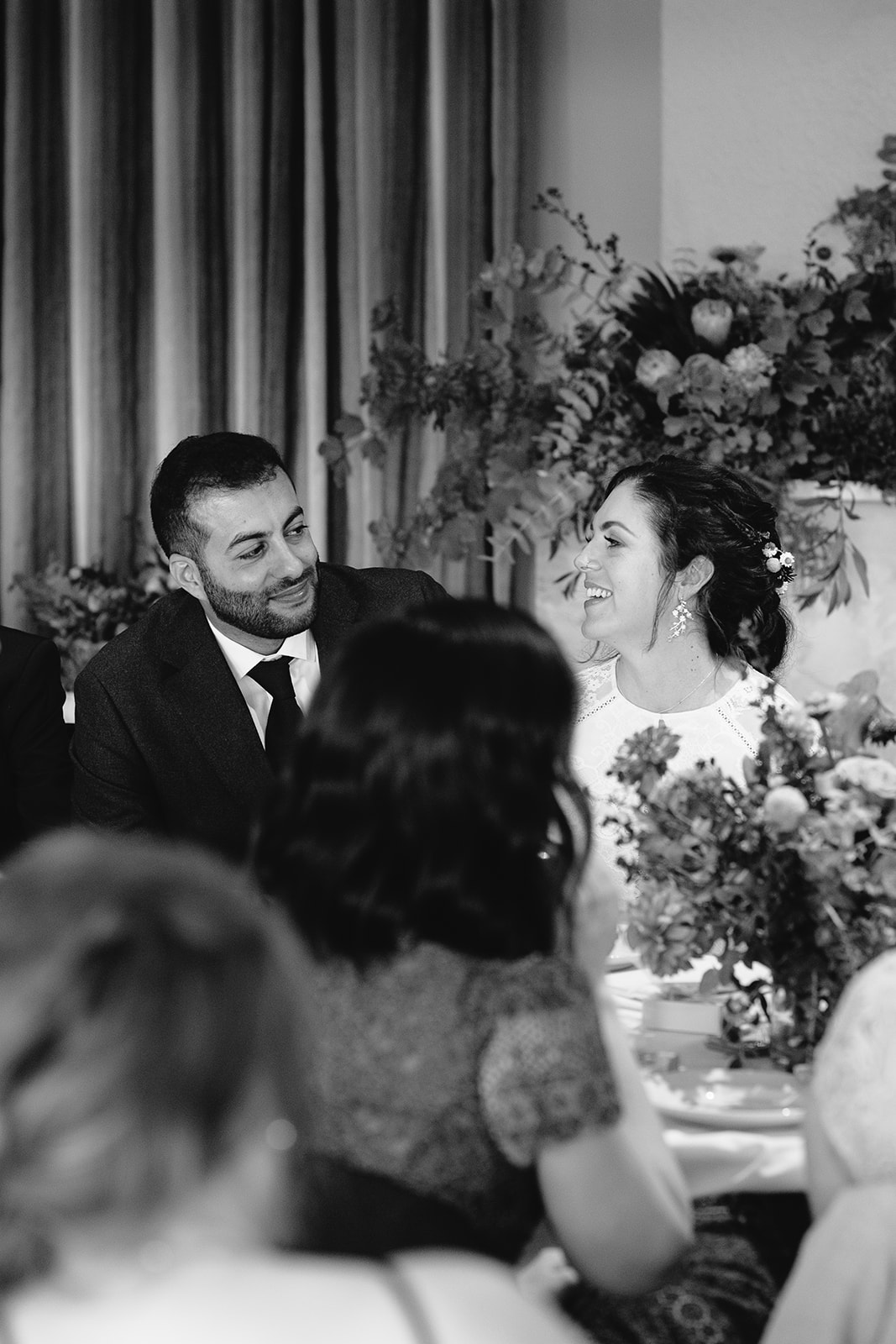 I also found my dressmaker on Easy Weddings, Judith Penak. I bought a dress on ASOS that was a cool design but ill-fitting, and she rebuilt it with beautiful lace and tailored it to me. She did an amazing job.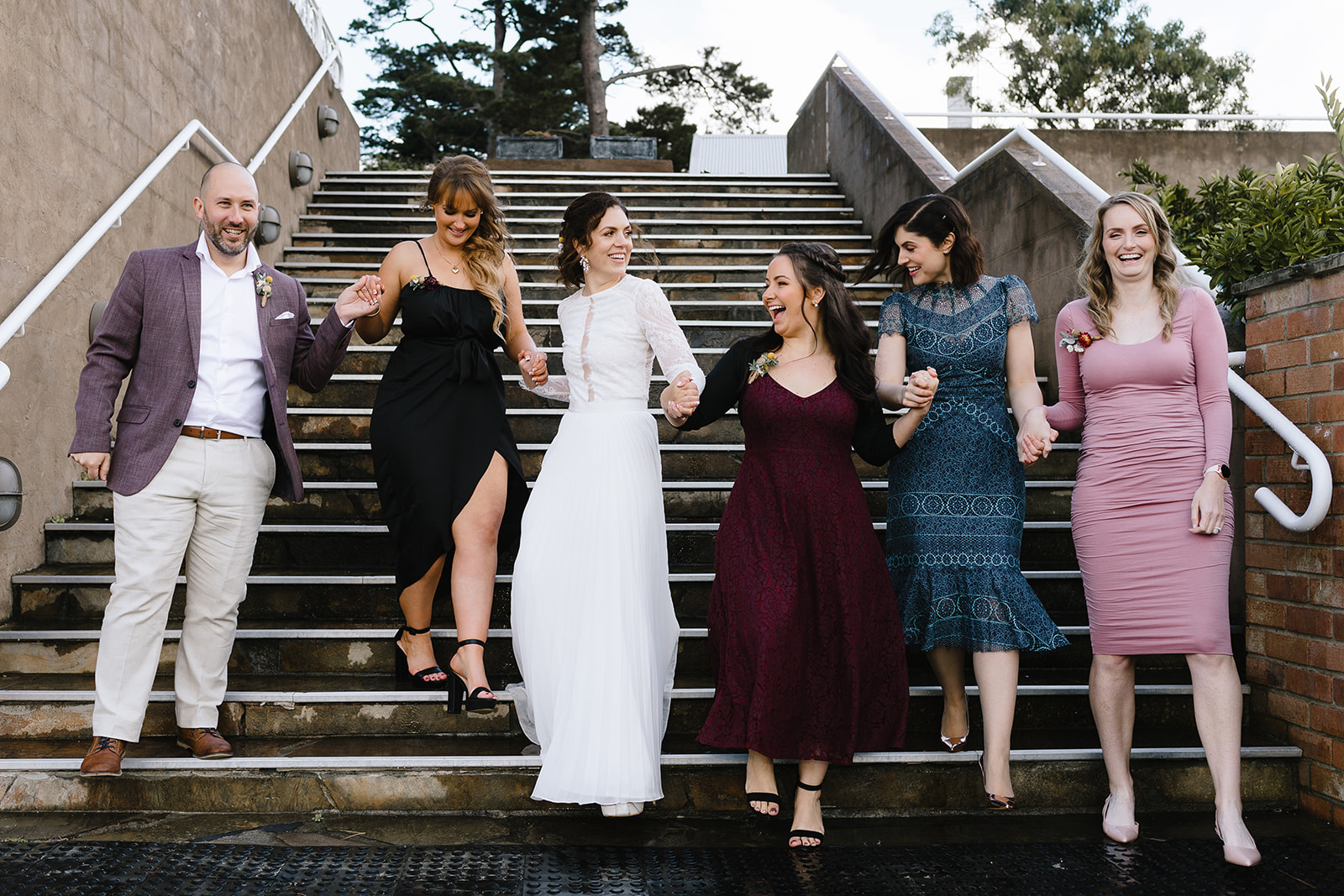 ---
If you missed out on this prize draw, our next competition has started! Book or review Easy Weddings suppliers to enter our Wedding Cash Giveaway – a $2,500 cash boost to your wedding budget could be yours!
ENTER COMPETITION HERE