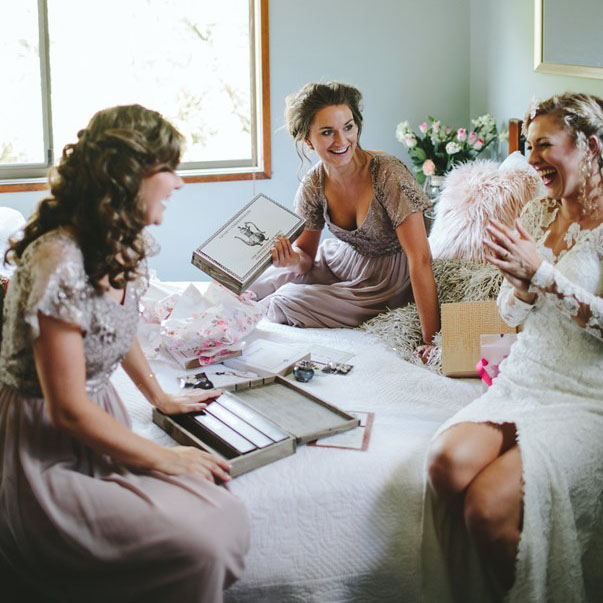 There is just seven more sleeps until your big day and while you may be finding it hard to sleep, we want to make sure it is because you are super-excited and not because you are super-stressed.
Here are some tips you can use to help you to survive wedding week:
Refer to your to do list
Because you are an organised person, you would have some semblance of a checklist going to keep track of everything.
Revisit this, or if you haven't managed to jot everything down yet, create one here (it's never too late!)
This will help you to see if there are any glaringly obvious things you may have forgotten to do, such as confirm the time your caterer needs to begin serving meals.
If you haven't already got time off, you may need to consider taking a few days, or even the week off depending on how much you have left to do.
Finalise your wedding itinerary
You may have been building a broad picture over the past few months, but now is the time to nail things down. Do not plan everything down to the last minute, as unexpected things can and do come up, so some flexibility will give you peace of mind.
If you don't have a planner, you can get tips from your photographer or other vendors because they've probably done this umpteen times and can give you some ideas of how long to allocate for each portion of your ceremony and reception.
If you do this at the beginning of your final week, you will have time to give copies to all of your vendors as well as family and the bridal party so they know where they need to be and when.
Try on your dress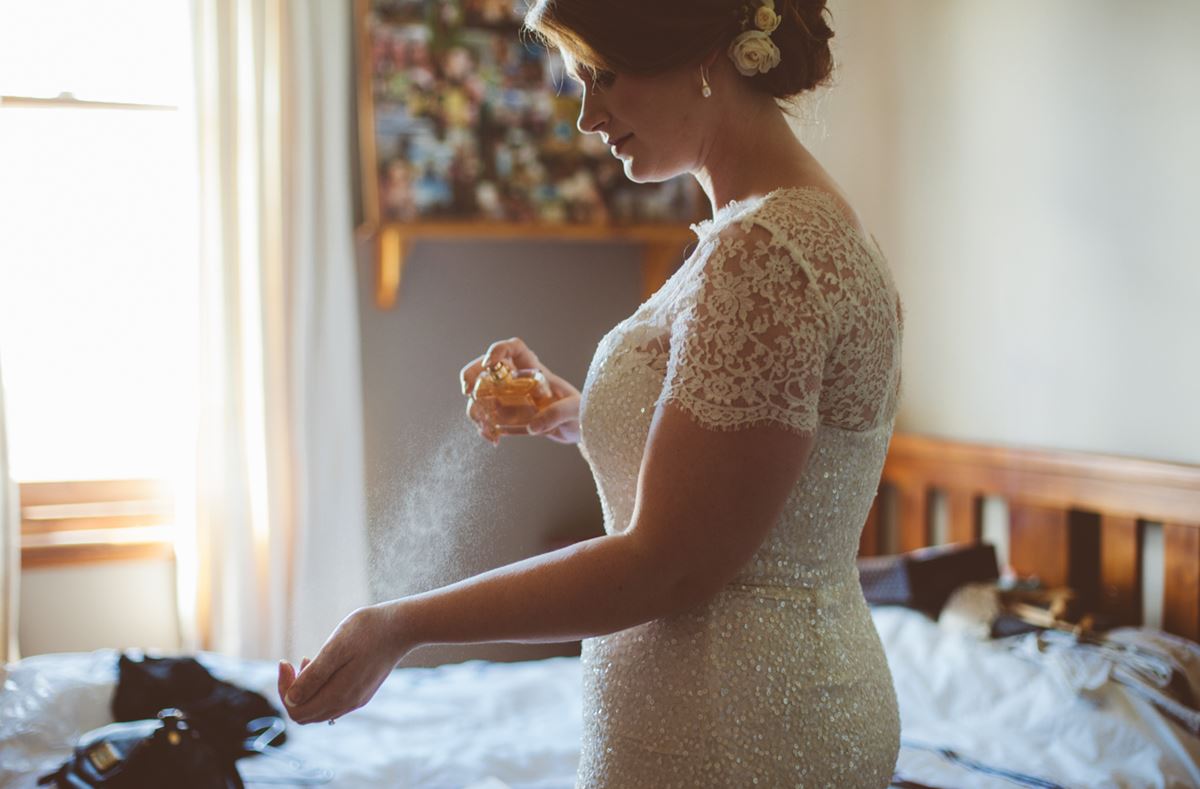 Sneak away from you partner for an hour to try on your wedding dress to make sure it fits perfectly and doesn't need any last-minute alterations.
There have been some cases where brides have simply picked up their dress and left it in the bag until the day of their wedding only to find pins still in it – don't let that be you!
Break in your shoes
The worst part of being in heels all day long is being in brand new heels all day long.
Start wearing your beautiful wedding shoes around the house and give your feet extra breathing space by wearing a thick pair of socks and aiming a hair dryer at the tighter spots.
It i always a good idea to pack an extra pair of shoes you can slip into while having your photos taken or for after the first dance – there's nothing worse than trying to look happy and poised while your feet are hurting. You want your wedding shoes to look amazing, but you don't have to wear them all day. You can even wear flats or go barefoot if you want to!
Drop off items where they are needed
If you are doing a lot of DIY, make sure you drop off items like your sign-in book, candles, menus, table numbers etc off to the venues where they need to be.
If your bridal party are helping, organise a date in advance for you all to meet and set up the room, but if you are lucky enough to have helpers, place the items into boxes or containers with specific instructions for them to follow so there is no confusion about what goes where.
Also give your venue coordinator a list of things that needs to be returned after your celebration so nothing gets thrown out by accident.
Rehearsal dinner
If you are going to have a rehearsal dinner, it is a good idea not to have it the night before your wedding. Try getting everyone together two or three nights before instead.
Don't be afraid to delegate
No matter how hands-on of a bride you want to be, it is impossible for you to be in more than one place at a time and when it comes to your final seven days, a lot will need to be finalised.
Tap into your wonderful bridal party, other close friends and family members and see who is willing to run an errand for you. If you spread the love across many people, no one will be burnt out before your wedding.
It can be a good idea to designate a "second in command" who knows just as much about the wedding as you do. It could be your maid of honor or your mother, but their job is to field some of the questions in the final week so you are not being bombarded from all directions. It also helps to put their contact details on your wedding website so that no one bothers you on your big day.
Make final payments
With your to do list, you will know who needs to be paid and when. A lot of this will be happening in the final week before the big day, so to avoid missing any important payments to vendors, you should consider paying them before the due date or setting up an automatic electronic transfer payment, so then it's done and you are ready to go.
Try to make time for out of town guests
They may have traveled a fair way to see you, so if you are planning to be whisked away immediately after the wedding on a honeymoon, you might want to schedule in a fun activity or two to share with the guests you may not have connected with for a while.
This might be a good opportunity to introduce them to other guests so that they have some contacts on the day of the wedding.
Take care of yourself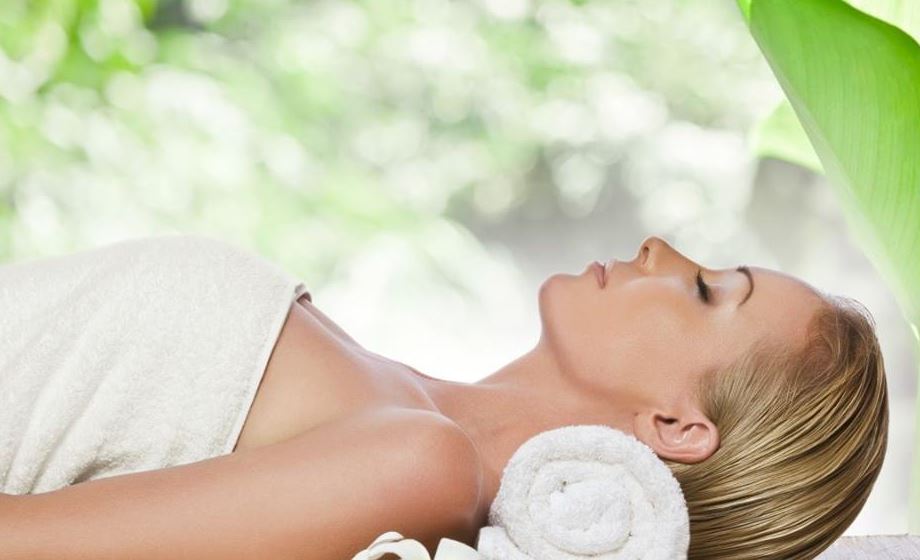 Eat healthy, get rest – no matter how pumped you are starting to get – and make sure you don't overdo it.
Get away from the hustle and bustle of preparations to go for a run, take a yoga class, read a book or another decompressing activity that you enjoy.
You could indulge in a pampering session with your wedding VIPs, your fiance or even solo and get a relaxing massage, a spray tan or your nails done.
History would dictate it is best to get spray tans and hair treatments done earlier in the week to allow time for corrections if needed. You do not want to have tan coming off on your stunning white dress or any hair mishaps.
Remember why you are celebrating
With all of the time, effort and possibly even tears, you have put into this wedding, try not to let it all get to you on the home stretch.
Remember why you are doing all of this and how the most important thing is that you will be married to the love of your life at the end of this week.
Reach out to your support networks if you feel snowed under and make sure you soak up and enjoy every last minute of this week before you start the next chapter of your relationship and your life.