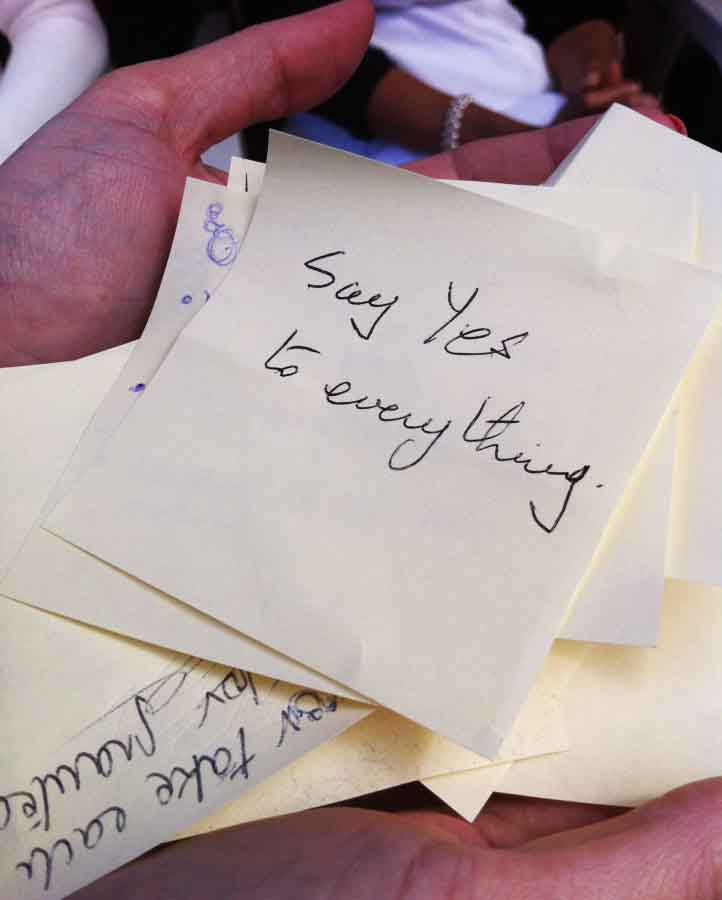 We recently attended a wonderful Kitchen Tea – and had such a lovely time playing the usual games, but our favourite was the Sticky Note game, where every lady at the event is given a sticky note and asked to share on it their best piece of marriage advice.
The results were a mix of fun and funny as well as very, very wise advice from unmarried lasses in their early 20s to ladies who had been married for up to 70 years.
Here are the notes, with an explanation of why the bride shared it. More than a few giggles ensued, but we also experienced an overwhelming sense of warmth and love and were compelled to share these answers with you.
Our personal favourite is the note from one of the women, a lovely lady who has been happily married for 43 years, who wrote: [there's] 'no holiday from good manners!'
She went on to explain that no matter how long you've been married and how well you know each other, always maintain good manners. Be polite and cordial and treat your partner with respect. It's a lovely sentiment, perhaps from another age, but it definitely works for her – and everyone present seemed to agree it was their favourite piece of advice, too!
Oh, and which one did we write? Well, you'll just have to work that one out for yourself!