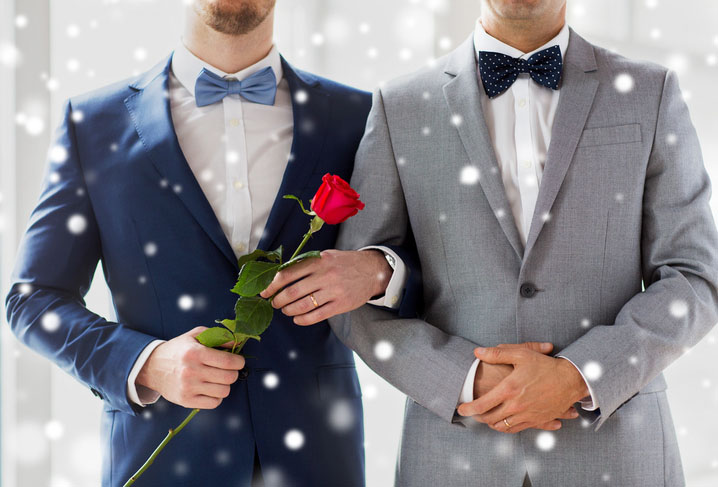 The debate around legalising same-sex marriage continues in Australia, but we know a lot of couples are waiting for the chance to officially tie the knot with the one they love in this country.
Easy Weddings has taken a glimpse at some of the beautiful same-sex wedding ceremonies that have been held around the world this year, to give you some inspiration for when you start to plan your big day.
Hawaiian Elopement – Princess and Miya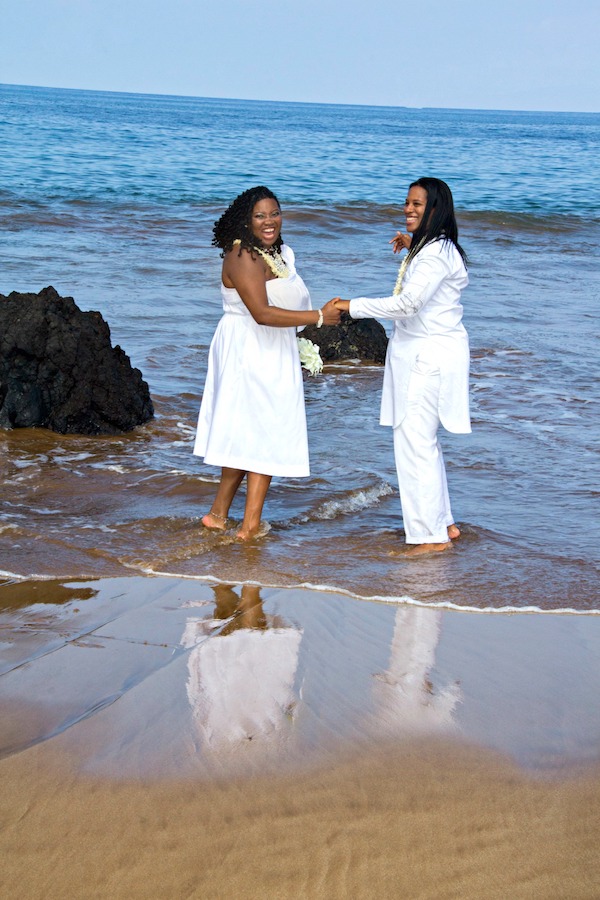 Living in Washington DC, there was no ocean to speak of, so Princess and Miya decided to head to the glistening shores of Hawaii.
The couple were planning a more traditional church wedding before they decided to elope to the southwest corner of Maui.
With a hurricane warning in place, they had the beach virtually to themselves and enjoyed the congratulations and well wishes from both locals and holidaymakers after they said "I do".
A London Palace –Miguel and James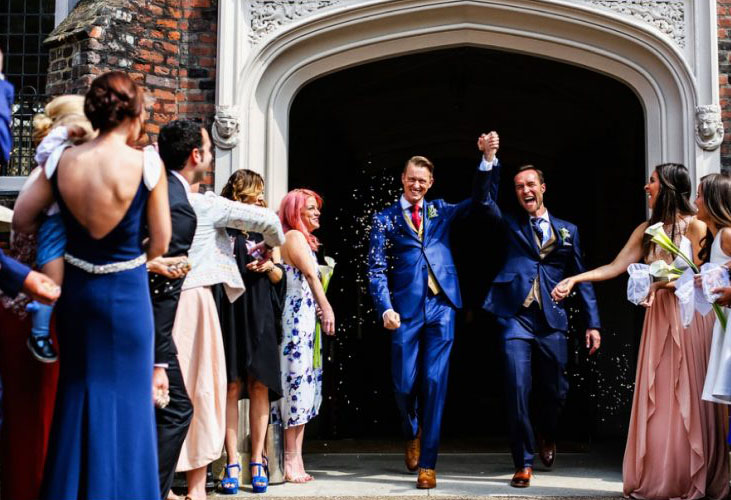 James proposed to Miguel during a visit to his parents' home in New Zealand and the grooms looked at several venues, but settled on a palace in London for several reasons.
It was intimate, yet had a wow factor, and the ceremony, wedding breakfast and reception could all be held at the same venue, but in different locations.
The couple incorporated many Spanish traditions and food into their ceremony to honour Miguel's heritage.
Ontario Winery – Erin and Erin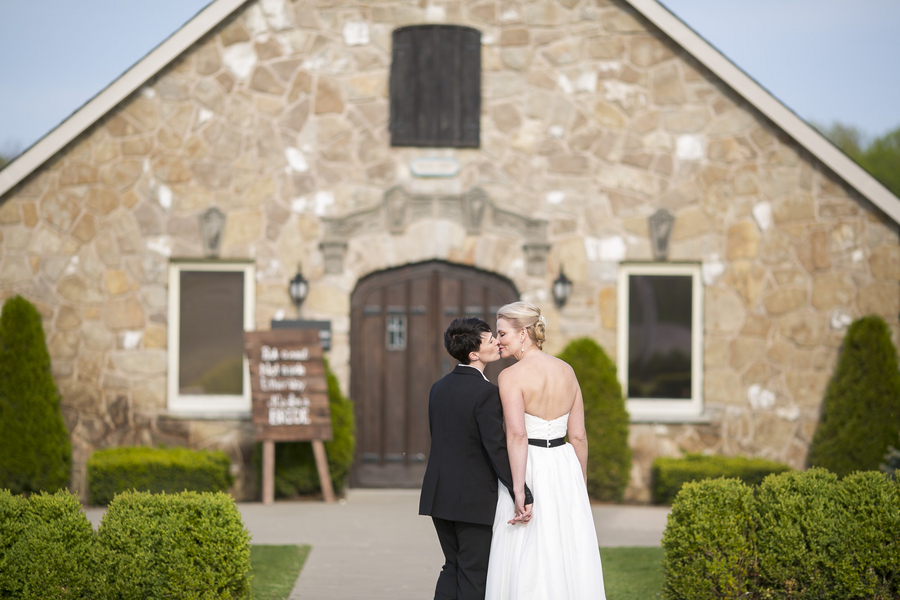 The couple enjoyed beautiful weather and a stunning backdrop for their nuptials, which they held at a vineyard in Ontario, Canada.
The romantic location was the perfect match for their moving and personalised ceremony, where their celebrant recapped all of the heart-warming things she had heard the brides-to-be say about each other before their wedding day.
Lake Como, Italy – Kirk and Carl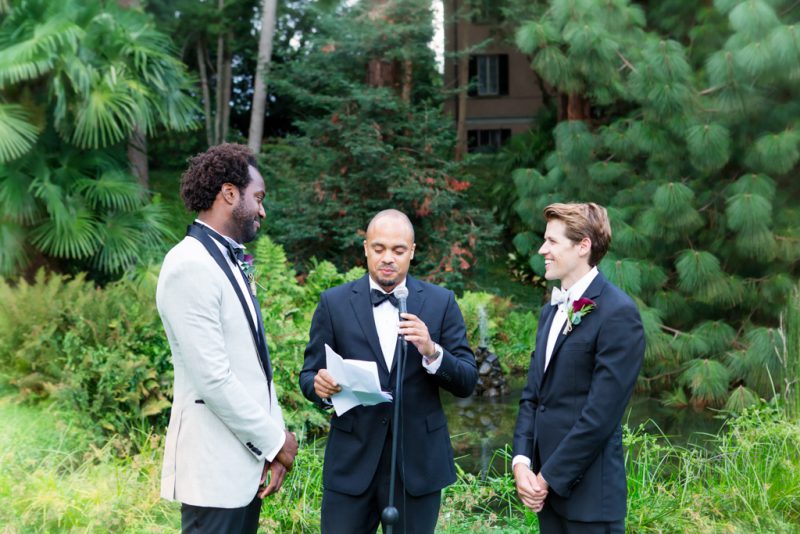 Decked out in Dolce and Gabbana, the grooms soaked up their surroundings – and each other – during their outdoor ceremony at Villa Camilla.
They traveled from from Washington for their Lake Como, Italy destination wedding and their friends and family came along for the ride to witness their declaration of love and commitment to each other.
Washington, USA – Audrey and Krista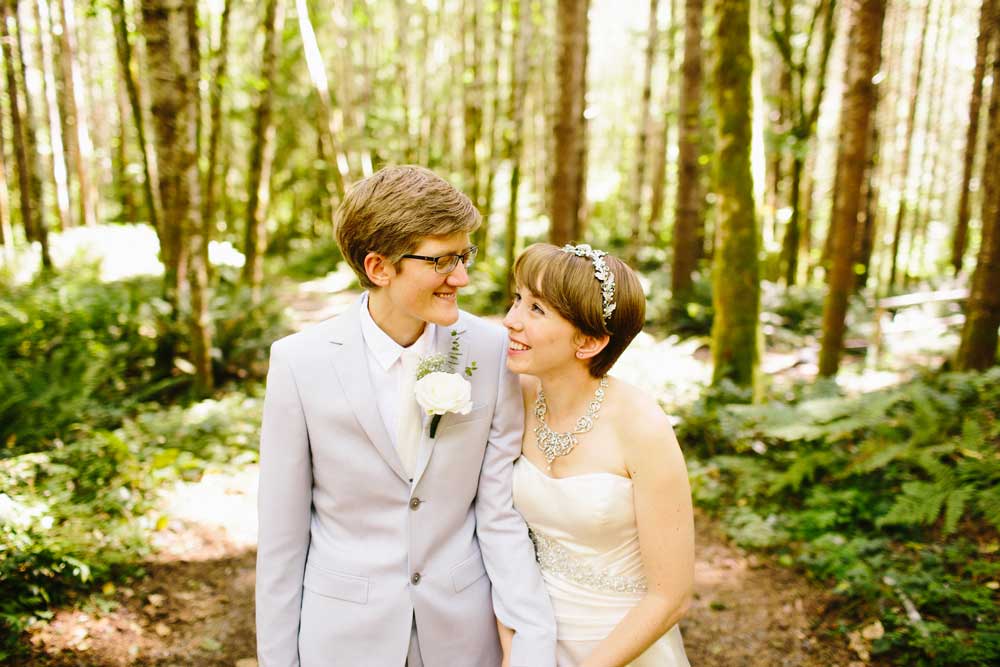 Seattle sweethearts Audrey and Krista fully personalised their wedding by setting up their own flowers, catering and seating for the intimate woodsy DIY wedding at Wellspring Spa in Washington.
They shared an intimate first look in the woods before their ceremony and after they tied the knot, they had dinner with close family and friends at a reception that they designed themselves.
Caribbean – Jason and Dan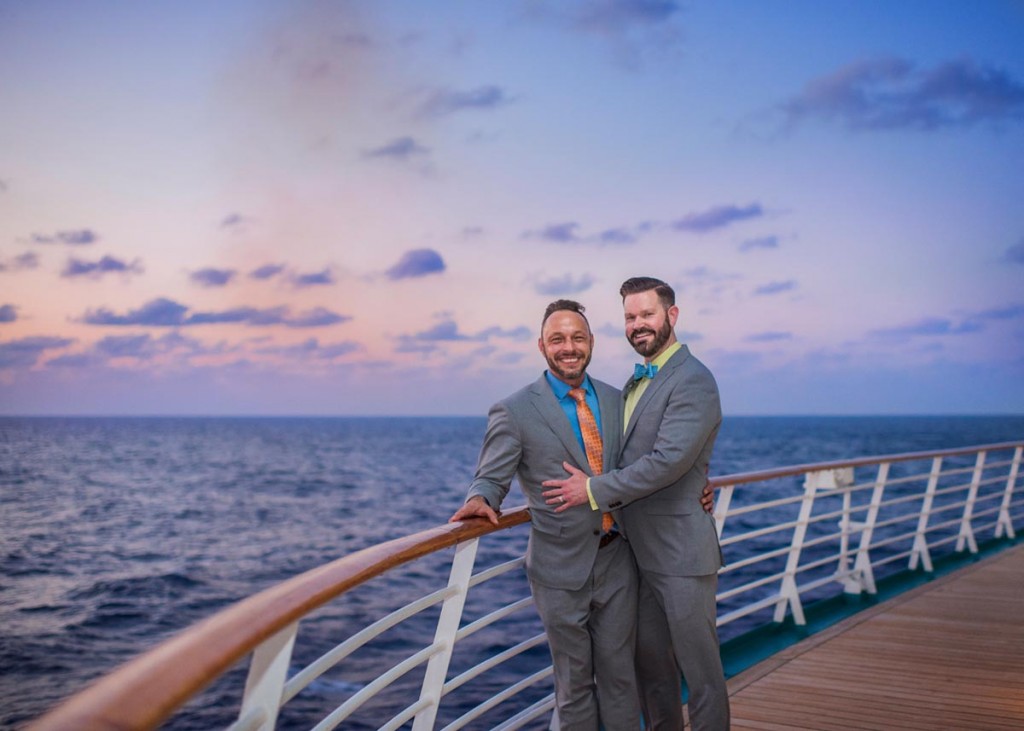 Jason and Dan's wedding cruise aboard the Royal Caribbean was a five-day romantic adventure.
The Washington, D.C. grooms' destination wedding trip departed from Fort Lauderdale, Florida, and stopped in Cozumel, Mexico, and Belize City.
Not only did they get to make a mini-festival out of their big event, but their guests were able to indulge in a holiday as well.
South Africa – Jessica and Megan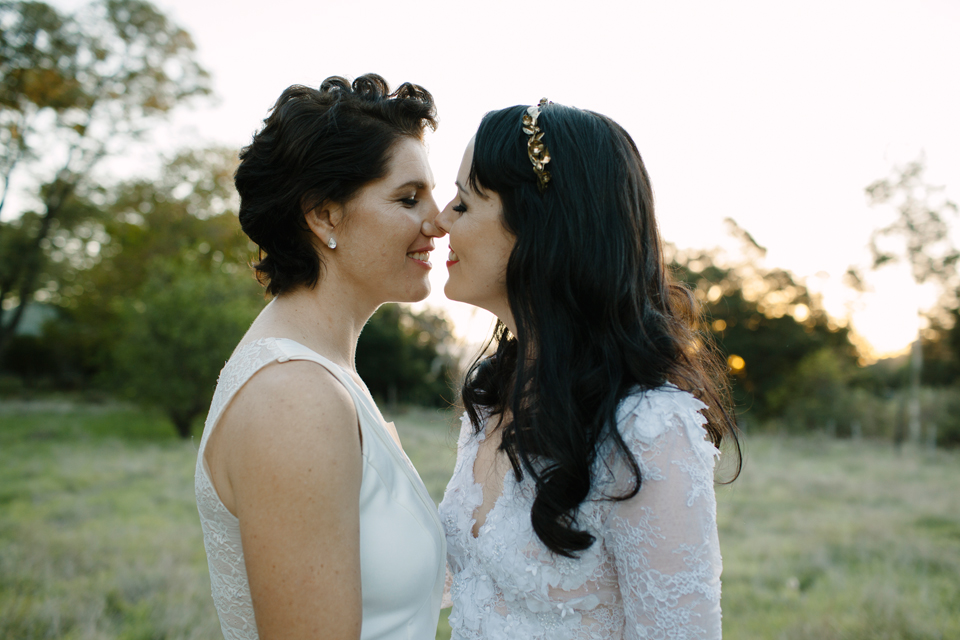 Jessica and Megan tied the knot at a South African fruit farm, where they were able to walk down the aisle with their fathers in an outdoor ceremony with a gorgeous mountain backdrop.
The couple enjoys good food and wine, and they often host dinner parties in their home, so they wanted their wedding to be just like that; a feast for their close friends and family.
Textures, pomegranates, pear, artichokes, cabbages and apples served as decor with black candles and moody lighting. The brides ended their night dancing away under the stars.
Spain – Antonio and David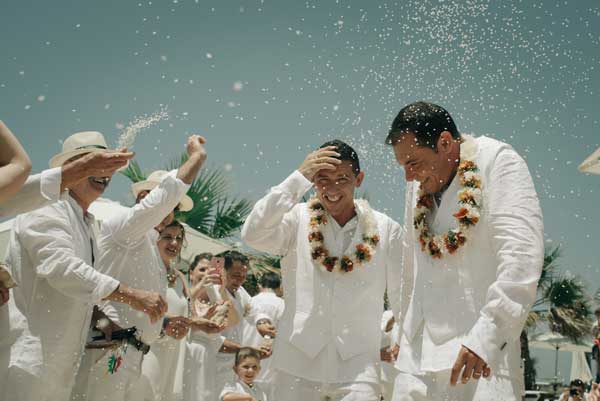 After being together for 10 years, Antonio an David decided to make their union official.
They chose a summer beach wedding at Zahora Beach, which is an 11-hour car ride from Barcelona. But the smiles on all of their guest's faces shows it was well worth the trip.
They invited all of the guests to wear white and the couple offset their white attire with flower garlands.
Mexico – Jennifer and Jessica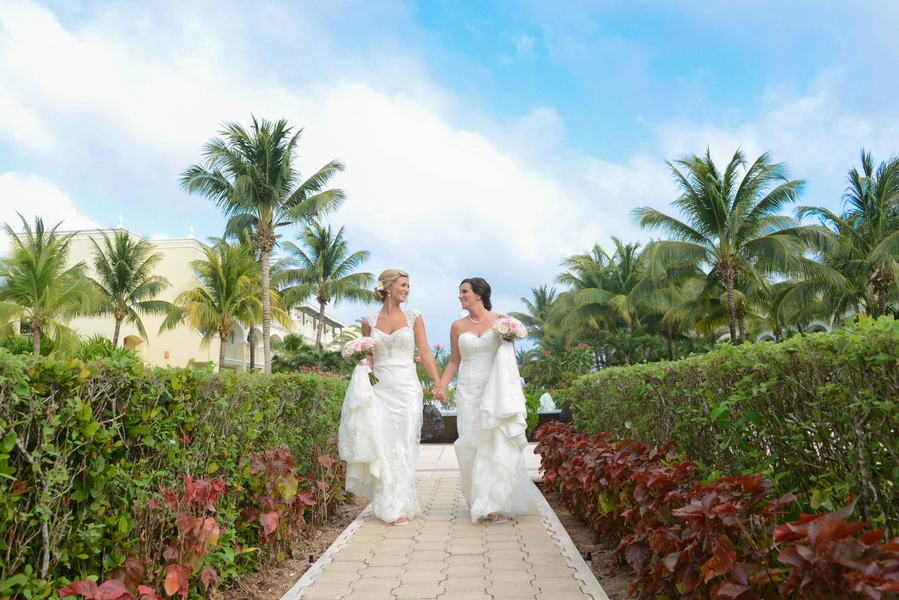 The New Orleans brides chose an intimate sunset destination wedding at the gorgeous Tulum, Mexico.
The combination of palm trees and beautifully landscapes terraces meant every direction guests looked while at the ceremony was postcard-worthy.
They chose to have a small number of guests and ended their night with a cake smash before dancing the hours away.
Puerto Rico – Jett and Chelsea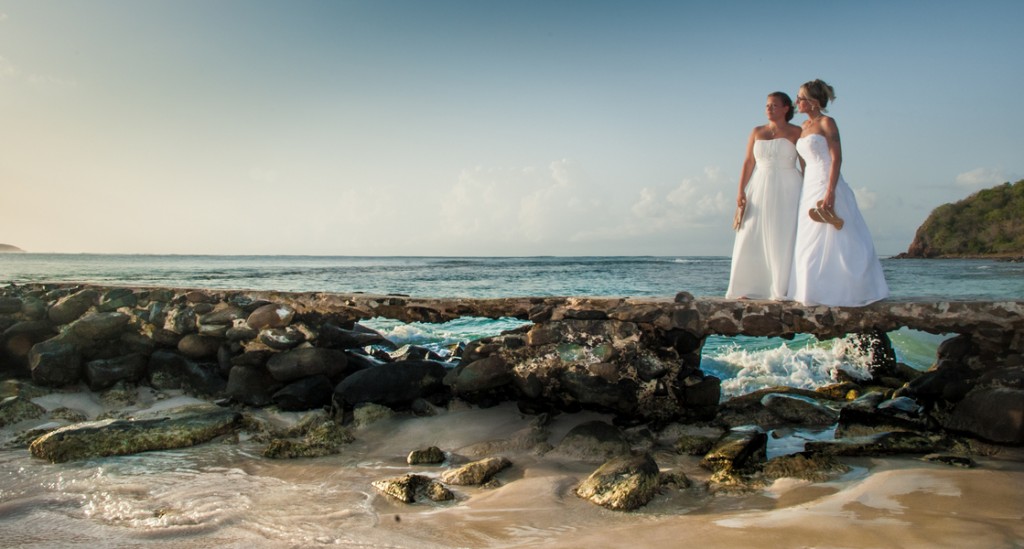 Jett and Chelsea were engaged for three years, patiently waiting for Minnesota to allow them to legally marry.
When the time came, they decided to have a destination wedding in Puerto Rico and held their ceremony at Flamenco Beach on Culebra Island.
Because it was not yet legal for same-sex couples to marry in that country, they were legally wed in Minnesota a few days later.