The countdown to the big day is on! And no we're not (just) talking about your wedding, but what will be the best royal wedding of the year. Sorry Eugenie.
We're big fans of a lavish wedding celebration, so what better excuse than the May 19th nuptials of Prince Harry and Meghan Markle?
Unfortunately, we can't all travel to London to be part of Harry and Meghan's big day, but with the wedding being televised it's even easier to feel close to the Royals from anywhere in the world.
And with another Windsor royal wedding off the table until Prince George and Princess Charlotte are ready to settle down, here are our tips on hosting a royal wedding party your guests will remember for the next decade (or two…)
Host a garden party
Take a leaf out of Queen Elizabeth's book and host a lavish garden party for your royal wedding viewing.
Now we know what you're going to say, May is too cold to hold an outdoor party! But we have good news for you because with timezones the wedding isn't starting until 10pm AEST time. Which means indoor garden party y'all!
We're talking luscious greenery and florals, finger sandwiches, bone china and bright bold colours for that springtime vibe, all within the warm confines of your own home. How fabulous!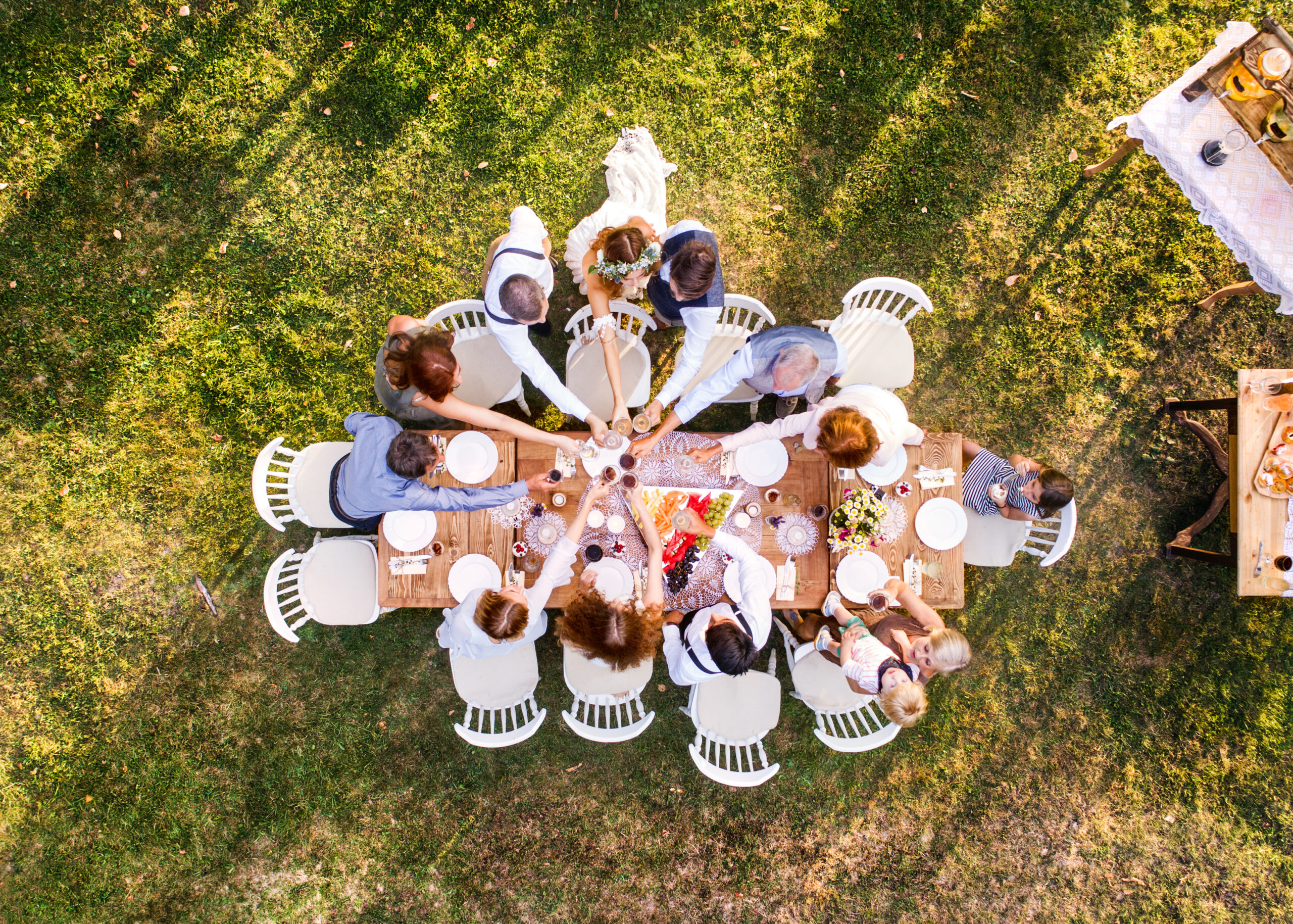 Crown a benevolent ruler
Any good kingdom has an equally adored ruler, and as host, it is your rightful duty to play this up and preside over your loyal subjects with grace and dignity. Dethrone dear Elizabeth to be your own matriarch (or patriarch) for the evening. Just don't take advantage of it too much in case you spark a revolution!
If you want to have a bit more fun with this, play some royal games to see who gets to be ruler for the day. Crowns and tiaras are non-negotiable.
Set up a tea and scone station
There's no doubt that any royal wedding party MUST include tea and scones, it would be sacrilegious not to. Set up a tea and scone station to make sure your royal subjects have delicious treats all day long. Get some warm homemade scones, fresh jam, whip up the cream and get ready to dollop that gooey goodness all the way from dusk to "I do."
Hire help for the day
Nothing says 'royalty' quite like planning an event and having someone else execute it for you.
Save yourself some of the stress of organising a party by hiring caterers or getting someone else to make your cakes (and scones of course). Not only will you save time beforehand, but you can also take away some of the stress for when guests arrive. What's more, if you hire cleaners you don't need to clean up afterwards either!
Bonus tip, if you have children offer them additional pocket money to help out with the party for the day. You get to relax while you're waited-upon hand and foot, and all your friends will comment on how well-behaved your perfect children are. It's a win-win!
Plus if they're really good by the end of the night, you might even let them eat cake.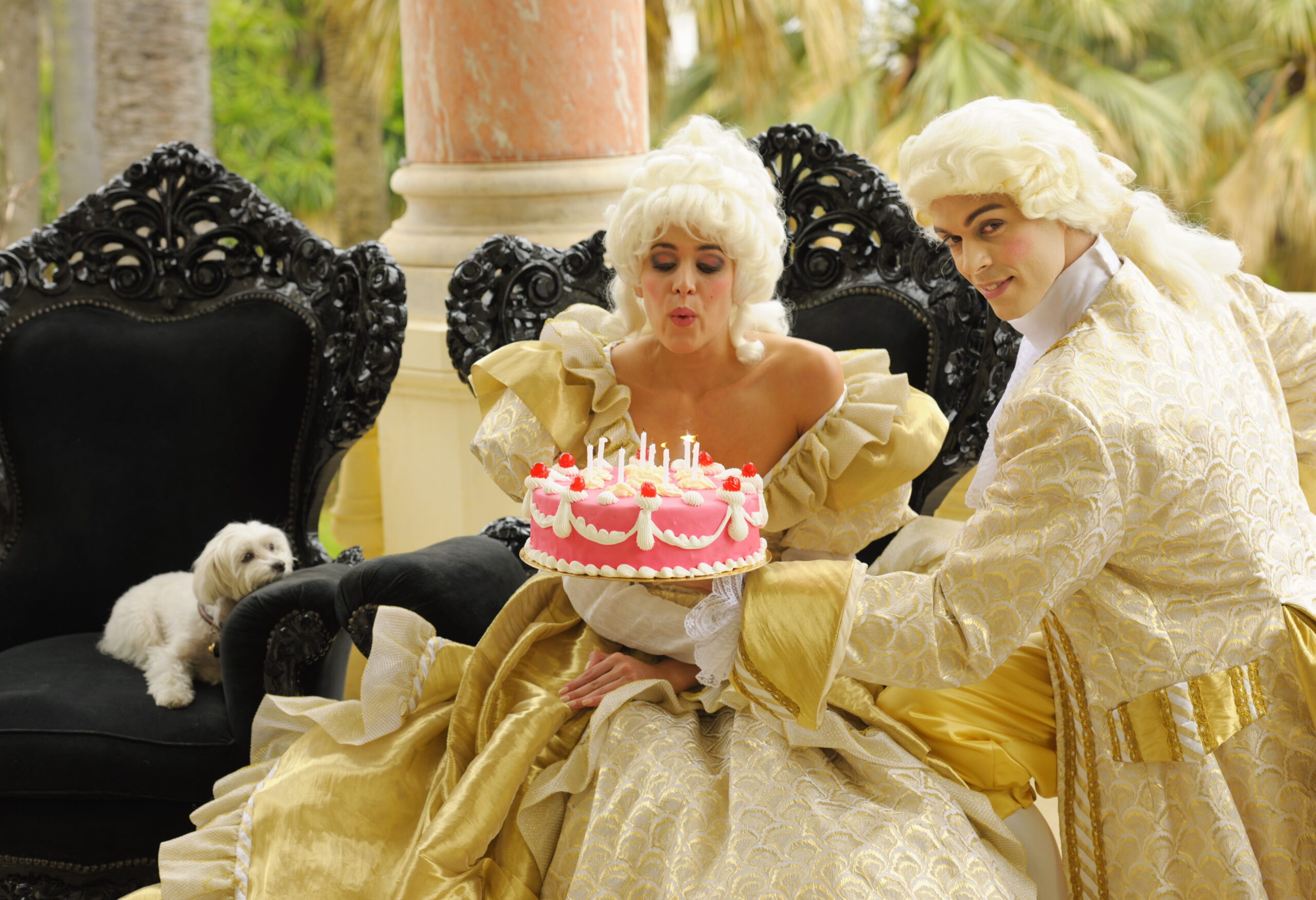 Plan your royal bingo cards
Themed games are always a favourite to kick off the party and have your guests rolling around with laughter. One of our favourites is royal bingo because there's nothing quite like predicting what royal commentators will come up with next.
Our suggestions for topics include speculation about Markle's wedding dress designer, throwbacks to the weddings of both Will and Kate and Diana and Charles, anecdotes from when commentators have met the royals, manufactured drama whenever Princess Eugenie is on screen, and of course the phrase "commoner" when referring to anyone outside of the royal family.
Alternatively, if you're looking to turn your evening into an all-nighter stock up on champagne and turn your royal wedding bingo into a drinking game. Just make sure to drink responsibly so you don't miss the main event!
Play with the baby maker
No, we're not talking about Betty White's blanket in 'The Proposal'. We're talking about those websites that allow you to merge two photos together to see what your 'children' will look like. This can be a popular game at bridal showers, and there's bound to be speculation about when Prince Harry and Meghan Markle will have children the second they're married (if not before). So why not start early?
Plus it's also a good way to kill time when royal bingo goes off too early.
Travel in style
No one wants to arrive at a royal wedding party in their everyday Ford. Treat yourself and your friends to something a little more special on this auspicious occasion.
Arriving in something a bit more special can help make you feel like the royal you are. It doesn't quite have to be a horse-drawn carriage, but we are totally on board if it is.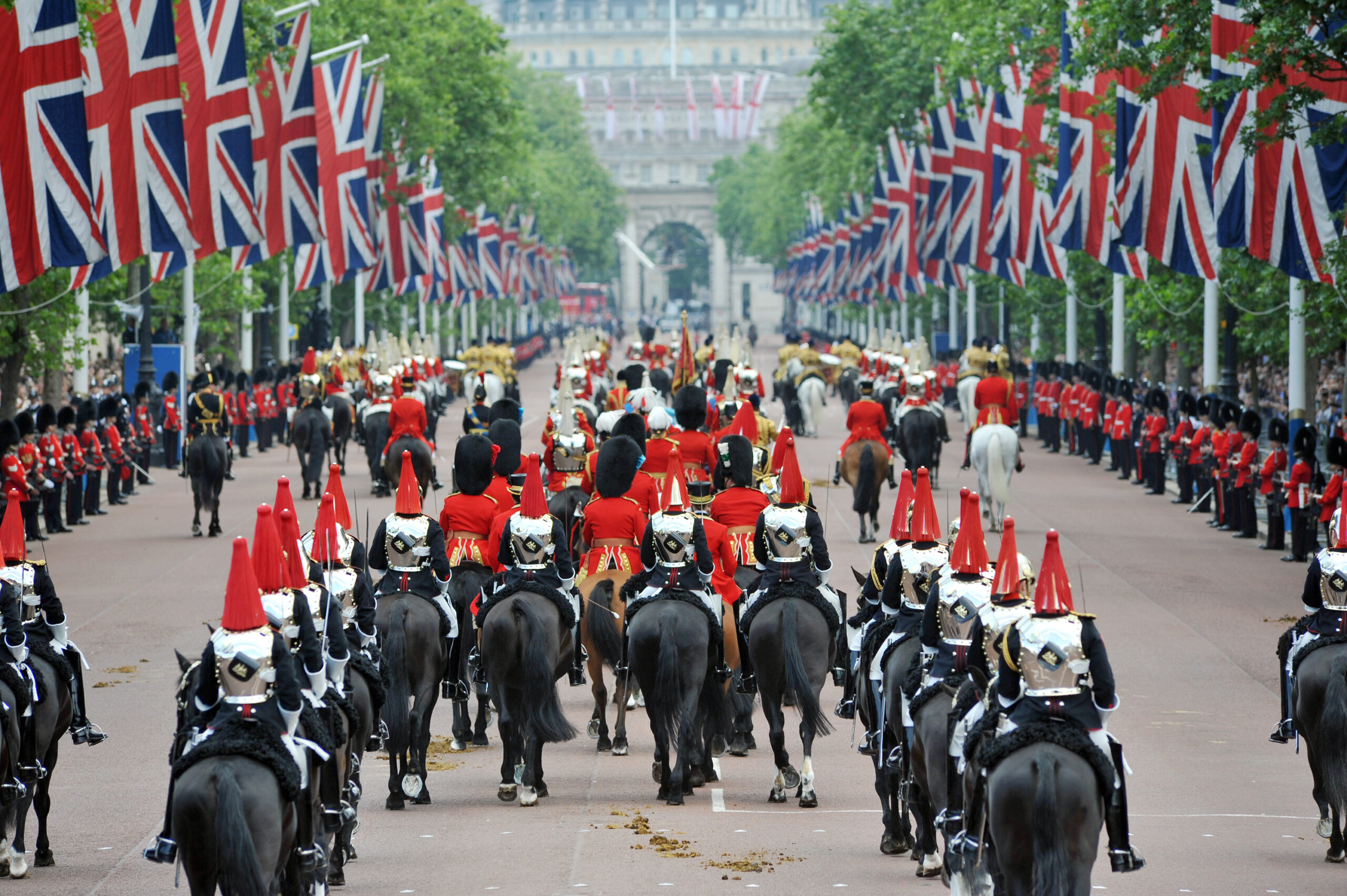 Dress the part
When you want to dress like a royal, any excuse will do really. Dust off your tiara, get the fascinators out and get ready to greet your subjects in your Sunday best.
We're talking full-length gowns, tuxedos or military uniforms, long-length dress jackets and strings of pearls. And don't forget the gloves for when you have to shake hands with those lowly peasants (aka your guests).
Get some new chinaware
If it's not Wedgewood or Royal Doulton we don't want to eat off it! Get your best bone china out of the display cabinet and treat your guests with some of your prettiest designs for that real royal flavour.
Or, if you don't want to use the 'good stuff', invest in some of the new chinaware that is already popping up for sale. Decorative Harry and Meghan engagement plates and china sets are just the beginning of this whole new era of royal memorabilia.