If you're worried about wedding day mishaps and fielding some questionable wedding advice, you've come to the right place. They say, "All's well that ends well," but doesn't everyone want the perfect, smooth wedding? The breezy dream day where everything comes together seamlessly with not a hiccup, mishap, or whisper of unsolicited advice in sight?
Despite all your meticulous planning, plotting, and manifesting, there are bound to be a few curve balls thrown your way in the wedding planning experience and on the big day. With so many elements in motion, a team of vendors collaborating, and, of course, well-intentioned advice from meddling loved ones, things can quickly become overwhelming. Luckily, we have assembled a treasure trove filled with words of wisdom (and a few horror stories) from real couples just for you.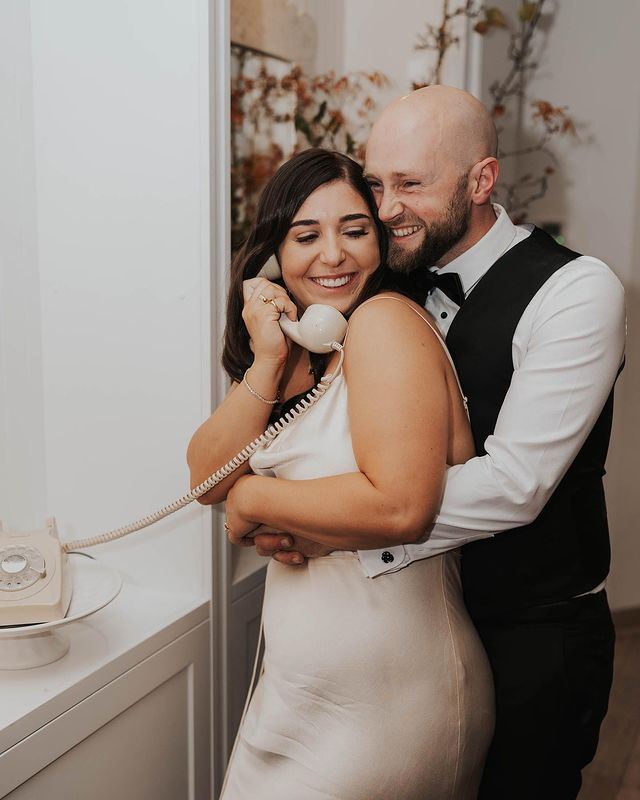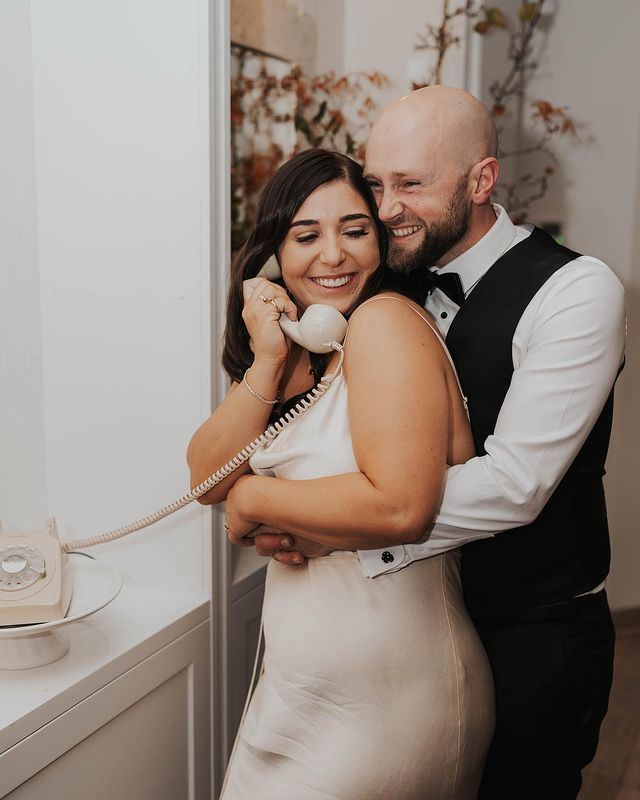 If you're in need of some more advice for your wedding, head over to the Easy Weddings Instagram and send us a DM — we're here to help! Our Expert Advice page is also filled with insightful answers from our amazing suppliers.
get help planning your wedding
---
Let's start with the terrible advice
Whether you're planning an extravagant ballroom celebration, an intimate backyard wedding, or even an elopement for two, there's no surefire way to avoid unsolicited opinions and advice — if you do know a way, please clue us in!
More traditional relatives and friends can have outdated opinions on the necessity of certain traditions and formalities, while differences in personal style can have even the most self-assured couple second-guessing their choices. As one real couple reflected, "The worst advice we received was that we had to do all the formalities." This was echoed by other couples with sentiments such as, "We didn't like being told that we should do things on the day that were solely for other people and wouldn't bring us joy."
"I was told I should ignore my fiancé's opinion as it was my day," disclosed one survey respondent. "They said I should just do what I wanted and create my dream." 71% of couples surveyed by Easy Weddings say that one partner did the majority of the planning for their wedding, however, this figure is on the decline from recent years. More couples are finding joy in planning their wedding day collaboratively. Modern couples are also more likely to both be working, which leaves less time for solo wedding planning.
Other bad advice reported by our real couples included, "The worst advice we received was that had to invite everyone in our extended family." Plus ones, extended family, and other guest list-related issues were a consistent theme with the couples we spoke to. With inflation, event number restrictions, and changing social norms around wedding invites, guest lists are getting tighter. However, older guests might find it surprising that you haven't invited your cousins or that not every wedding attendee is automatically granted a plus one.
How to handle that bad advice like a champ.
It's all well and good for us to say, "Grit your teeth and bear it." However, with wedding jitters, budget stresses, and the biggest celebration of your life on the horizon, a clumsy word from an opinionated aunty can be enough to ruffle your feathers. Thankfully, as tactless as some of your (self-appointed) wedding advisors might be, they generally have good intentions. As one of our real couples put it, "Just don't take it personally. Advice (even bad advice) usually comes from a good place. They think they're helping."
Other couples recommended keeping what really matters at the front of your mind: "Remember that it's your day in the end. Let them speak so they feel heard and move on." This sentiment can be useful for placating advice-givers who want to feel like they are contributing or assisting you with your wedding day. Rather than pushing back on bad advice, a simple acknowledgement can sometimes be enough to diffuse the situation.
Do you have a friend or family member who just isn't getting the hint when you try to dodge their advice? A polite but firm shutdown might be the way to go. "I appreciate your input, but I think we'll be okay" is a perfect go-to line suggested by one of our surveyed couples.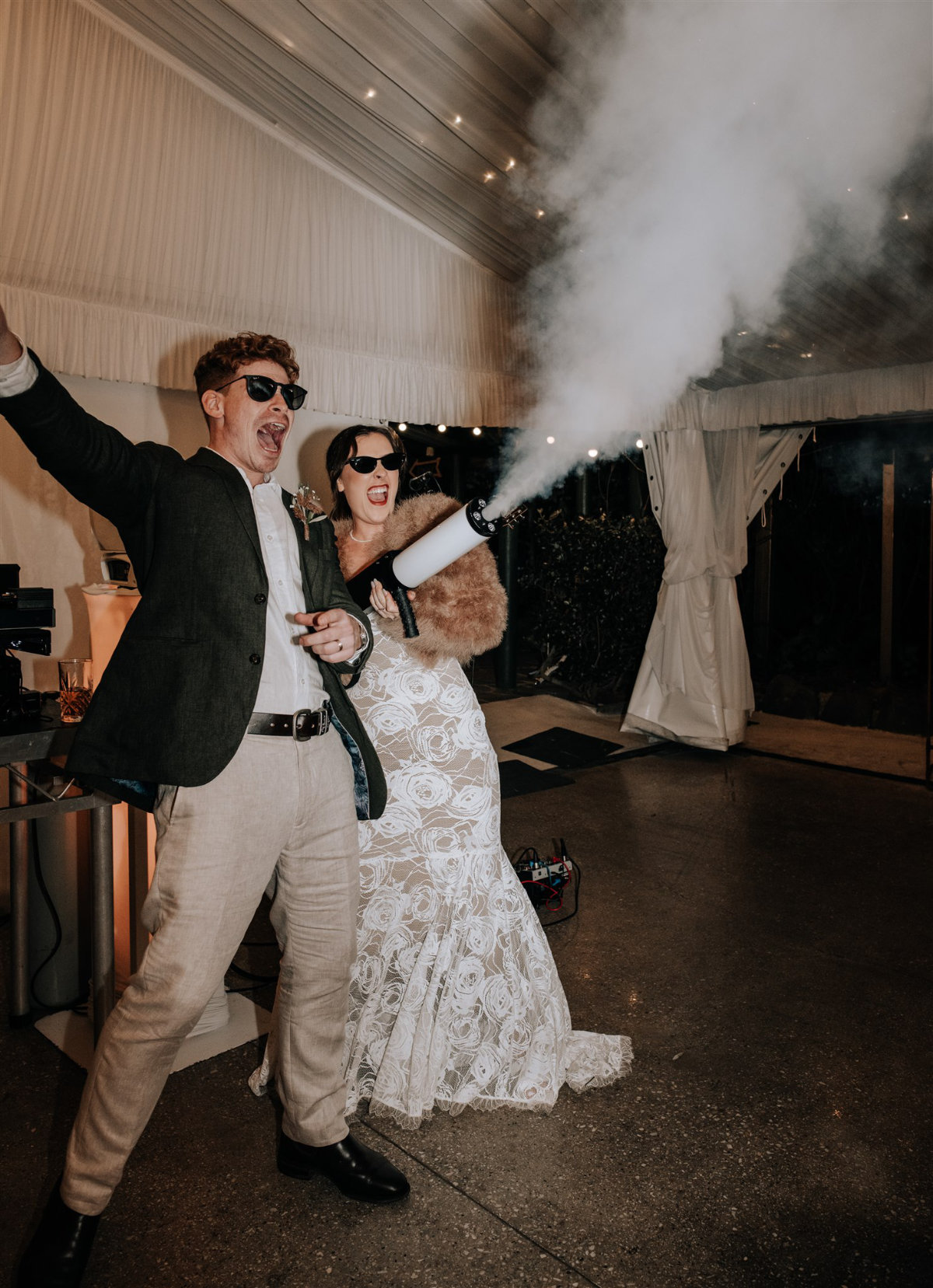 Wedding day mishaps and misfires
Painfully small shoes, bawling babies, and last-minute vendor cancellations. Even the most perfectly planned wedding isn't impervious to a wedding day mishap. Be prepared to expect the unexpected, roll with the punches, and adapt your plans as required.
A forgetful best man had one of our couples waiting at the altar. "Our best man forgot the rings, so our wedding started late because he had to go back to get them," explains the couple. Consider this your reminder to include the wedding rings on your run sheet, lest they be forgotten!
Mums featured heavily in our feedback on wedding mishaps. As one respondent said, "My mum hated her makeup. It was super dramatic and stressful." Similarly, flakey vendors also caused havoc: "Our videographer didn't confirm the day and times. We called him on the day, only for him to say, 'No, isn't it tomorrow?'" Another couple added, "Our celebrant cued the wrong song for the aisle walk. We asked her three times if she had it!"
Kids with no sense of timing were the catalyst of a few wedding ceremony mishaps, with one bride reflecting, "One of my bridesmaid's toddler started crying its eyes out in the middle of our vows. Instead of taking the kid away, her husband brought it up the altar and handed the screaming toddler to my bridesmaid!" Another respondent added, "I would like to avoid phones, people, or babies interrupting my ceremony."
Wardrobe malfunctions were another common theme, with broken zippers, bad hair days, orange spray tans, and swollen pregnancy feet amongst the gripes. One bride reflects, "My major wedding mishap was that I thought I had lost enough weight to fit into my dress, but it turned out I hadn't."
How to keep calm and carry on
Firstly, no one will be as hyperaware of any hiccups in your wedding plans as you are. Chances are your guests will simply be having a wonderful time enjoying the food, beverages, entertainment, and company you've provided them with. Our real couples agreed, "To deal with the mishaps at our reception, I just remembered that it literally didn't matter. It was an amazing day regardless."
Your guests might not notice that the florist used carnations instead of calla lilies or that your wedding dress has had a few last-minute, makeshift alterations moments before you hit the aisle, but what about a big mishap? Guests tend to notice issues that directly impact their experience, for example, if there is a shortage of food, insufficient shelter from the elements, or a serious lack of dancing tunes.
In the event of a serious bungle, consult your vendors and let them know there is an issue. They're industry professionals who want a successful, 5-star event just as much as you do. Let them know that you're unhappy while they have the power to fix things. Another real couple agreed, "Our bar team wasn't clearing away empty glasses from the tables. It looked messy, and the empties were getting in the background of our photos. We let the bar manager know, and the situation instantly improved."
"To help me get through some of the unexpected issues on my wedding day, I really leaned on my bridesmaids and mum. That's what they were there for," says one bride. Your wedding party, should you choose to have one, are there to support and guide you. Selecting people who bring out the best in you, and will offer a can-do attitude, are your best bet in getting through any wedding mishaps.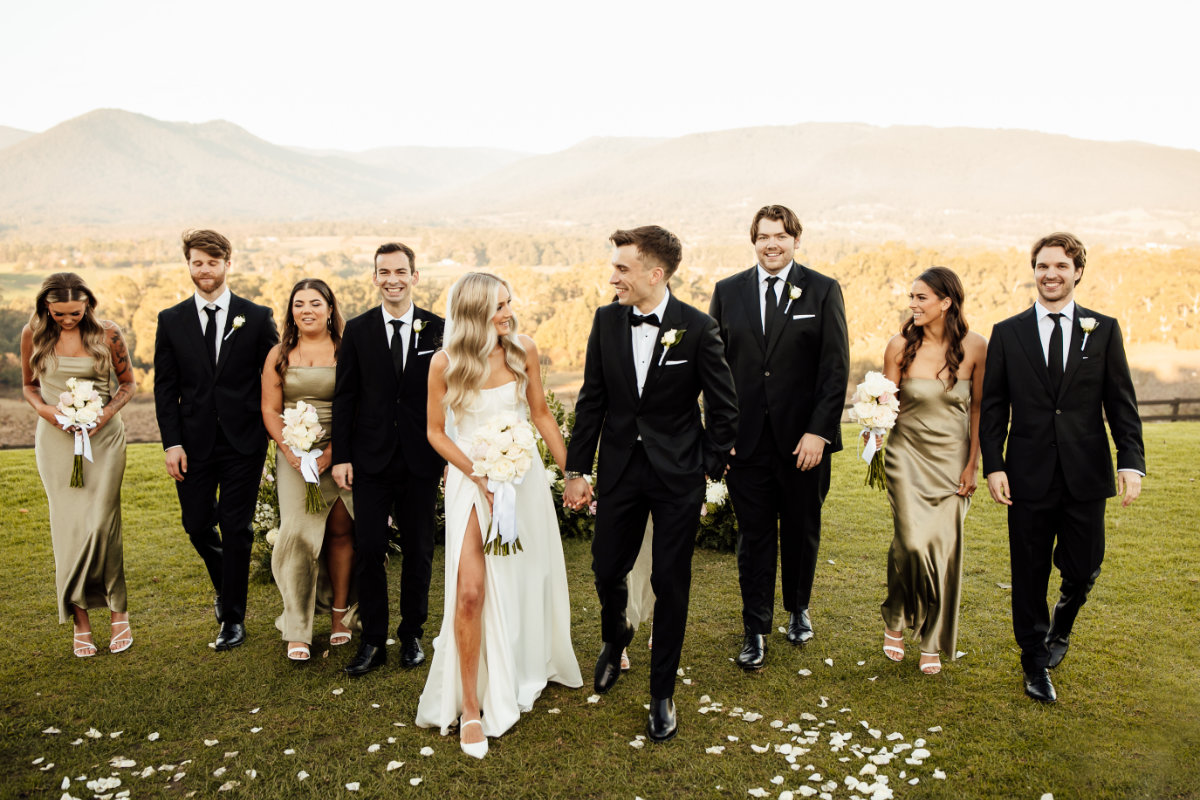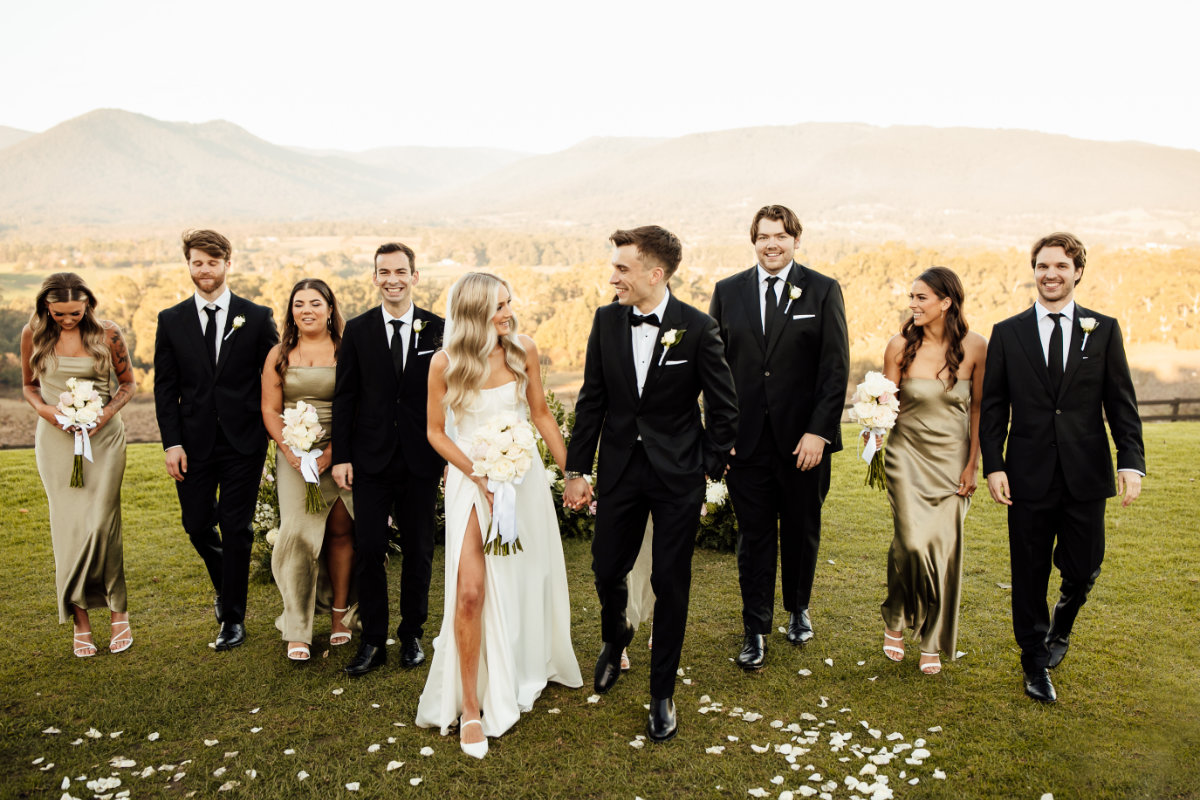 We've saved the best till last: The most valuable advice our real couples received.
So, we've covered shocking advice and tricky happenstance. Onto the good stuff: the go-to, fail-safe, killer wedding advice we all need in our arsenal.
"Be prepared! Things will most likely go wrong, so just be mentally prepared and know it's all going to be okay," reassures one couple. Acceptance of the fact that things likely will not go to plan can be liberating. A few wedding day mishaps shouldn't detract from the joy of the occasion for the guests or the couple.
Choose your vendors carefully and do your research! "Curate an awesome vendor team that already have a strong relationship and work well together," suggests one couple. Enlisting a selection of vendors who have an existing working relationship is a great way to ensure a cohesive team who are adept at problem-solving together. Unsure where to start? Reach out to your venue and request a list of their trusted suppliers.
"Make sure you spend some time together," implores one couple. "You can easily spend all your time with guests and not enjoy the day together." While being gracious hosts and celebrating with your loved ones is important, this is an important reminder to take some moments together. An excellent time to do this is with your photographer for some wedding portraiture. Speaking of photographers…
"Give your photographer a shot list, so you get all the photos you really want," suggests one couple. A shot list is an excellent way to make sure you walk away with an album of images you love. You've put so much work into creating your dream wedding day; make sure it's captured in the way you envisioned.
Remember that all-important wedding party we mentioned? "Delegate, delegate, delegate! That's what your wedding party is here for!" This couple knows exactly what they're talking about. Your wedding party is there to make sure you're having a fabulous time. Provided your expectations are reasonable, most bridesmaids and groomsmen will jump at the chance to help out however they can.
And finally, "Enjoy every moment of the day. It goes way too quick." We couldn't have said it better ourselves. Your wedding day will, after so much planning, be gone in the blink of an eye. Try not to sweat the small stuff, and remember to relish all the wonderful moments.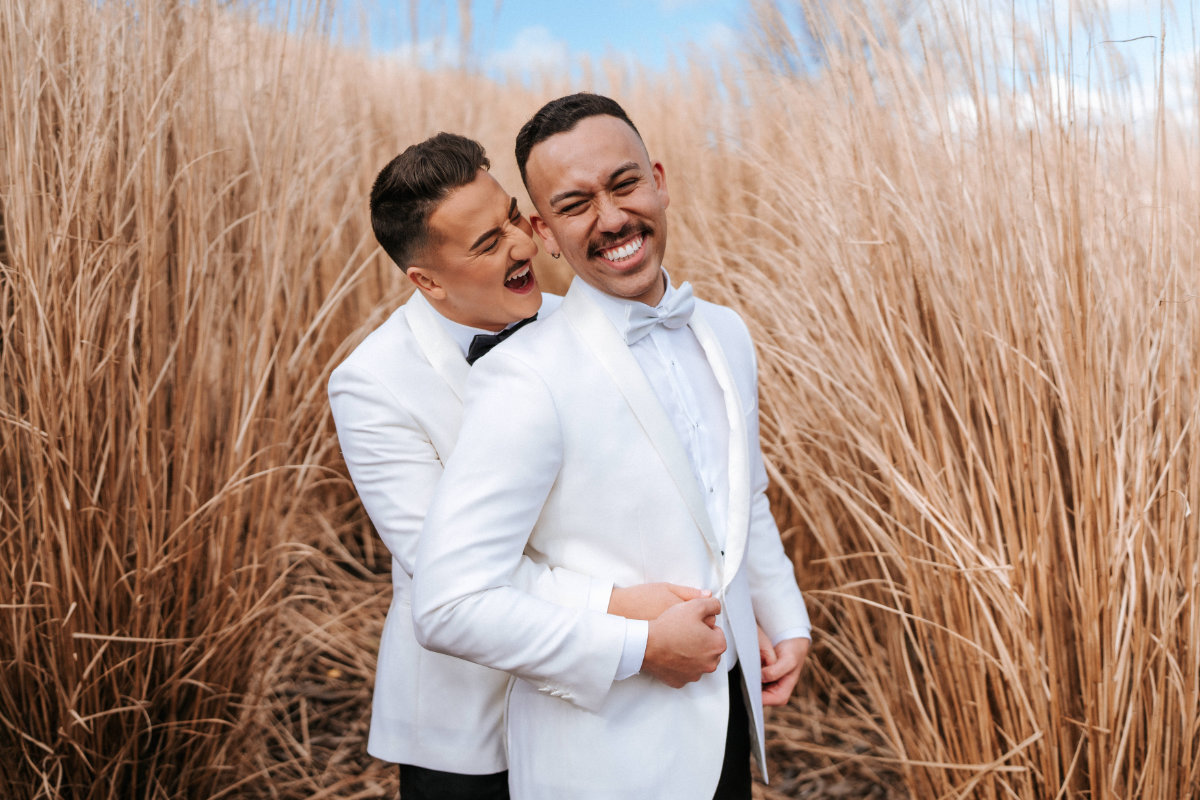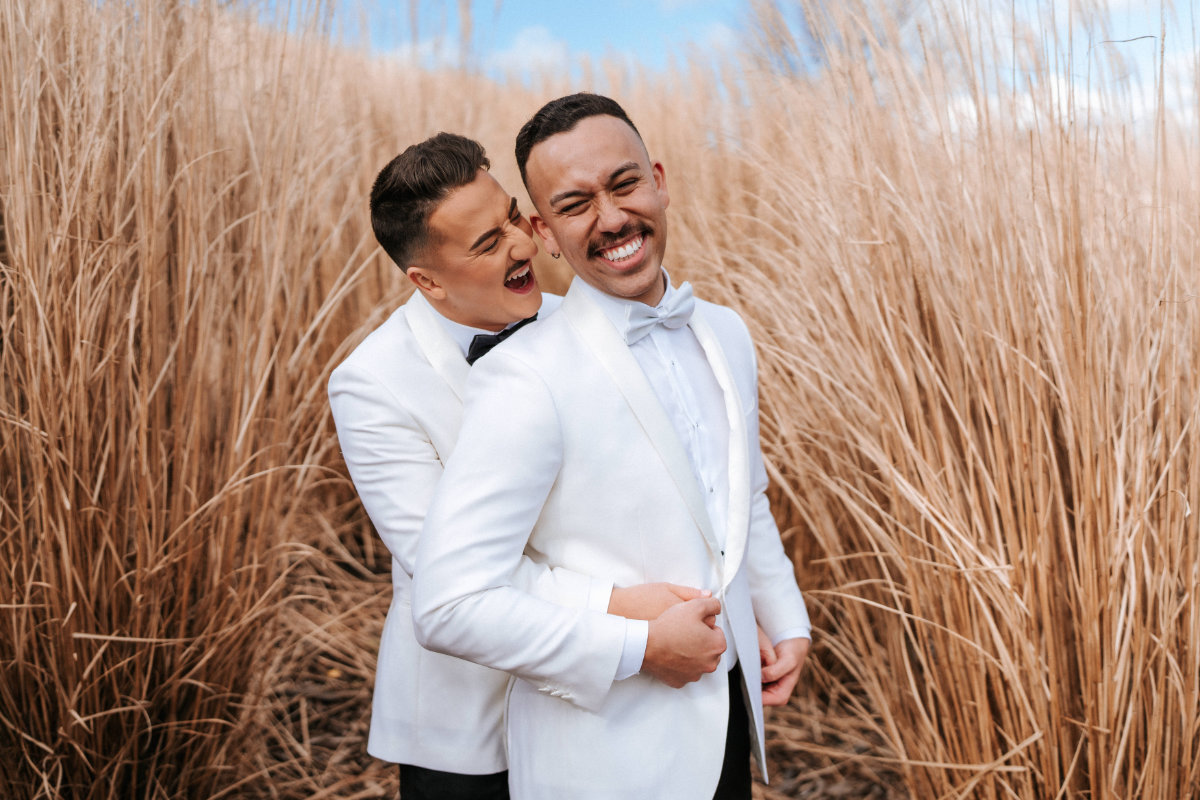 ---
chat to a wedding expert today