If you've tried (and tried and tried) to lose weight or just tone up your bridal body with little luck, it may be time to call in some professional help.
Personal trainers will provide you with not just nutritional help and exercise advice but, most importantly, they'll  provide encouragement and inspiration in the hopes of helping you stick fast to your exercise regime in those times you just want to give up.
They'll also quickly pick up on – and fix – anything you're doing incorrectly.
"Transforming your body is a journey that requires knowledge, discipline, motivation and patience." says Brisbane-based Goodlife Health Club personal trainer Crystal Genero.
"I know many people who have achieved amazing results on their own when wanting to lose weight or tone up, however, if you feel that you have tried diet after diet and spent time in and out of exercise routines, then it's quite possible you could be lacking one of the three key areas mentioned above.
"That's where a personal trainer comes in."
A good personal trainer will know exactly how to help you achieve your goals as quickly, efficiently and in the healthiest manner possible, but also in a way that fits with your lifestyle, fitness level and routine.
They'll be able to hone in on your strengths and weaknesses, but also ensure you keep one eye focussed on whatever your goals are.
"Too often people become impatient and give up just before they see results," says Crystal.
"They'll be able to offer helpful hints and tricks that can keep you disciplined while you're at home or on holiday. They'll motivate you through those intense calorie-burning workouts and make sure you get the most out of every workout.
"Most importantly, they'll ensure you don't give up!"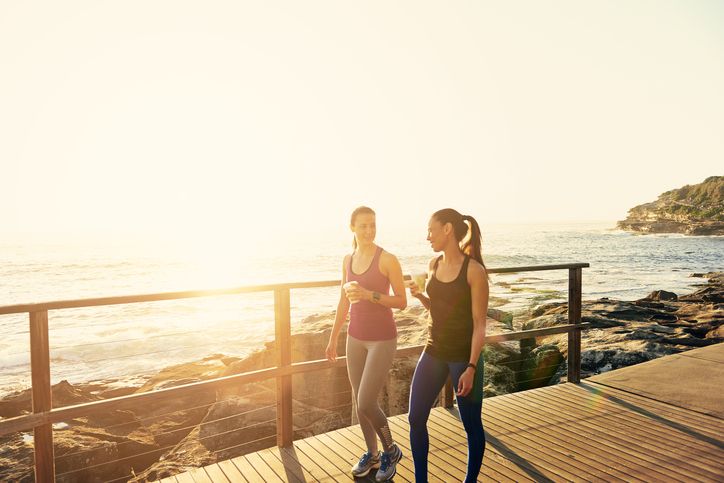 If you think hiring a personal trainer may be of benefit, Crystal says to be sure to consider the following:
– How busy is your personal trainer? Look for a trainer who is busy since that means they are in demand, usually the result of being good at what they do.
– How do they interact with clients? Watch how your trainer-to-be interacts with the people they are training. Do they look bored or are they engaged and energetic every step of the way?
– What do they want to know before they start? Any personal trainer worth their salt will start with the basics, such as an introduction session in which they take your measurements, ask you to fill in a medical form, take stock of your current exercise and nutritional regime and ask about your goals.
– Ask questions! Don't be shy. Remember, you're seeking someone who knows what they are talking about, but also someone who is interested in helping you attain your health goals. Ask plenty of questions. You want someone who is passionate, knowledgeable and understanding.
– Do they offer variety? If you're hiring a personal trainer, chances are you do they offer plenty of variety in their training sessions, but be sure that your routines are tailored to your body and your lifestyle. There's no point throwing in a few kms on the rowing machine if you don't have access to one.
"At the end of the day everybody has the potential to make this dream a reality and it can be achieved with or without a personal trainer, but for those of us who sometimes need a little extra encouragement, personal trainers can really, truly help  push through your barriers," says Crystal.
"Whichever route you take, DIY or a personal trainer, whenever things get a little too tough, just keep in your mind that vision of you walking down the aisle looking like a goddess with the man of your dreams at the end of the aisle, his eyes locked on you and only you.
"It is a dream, but it with a little discipline and hard work, it can be your reality and every sit up, kilometre and drop of sweat will be worth it!"