"I just don't have time to exercise, really, I don't." That's the explanation most of us give the world (and ourselves) for not working out, but the fact is, we all have time to exercise – if we really want to.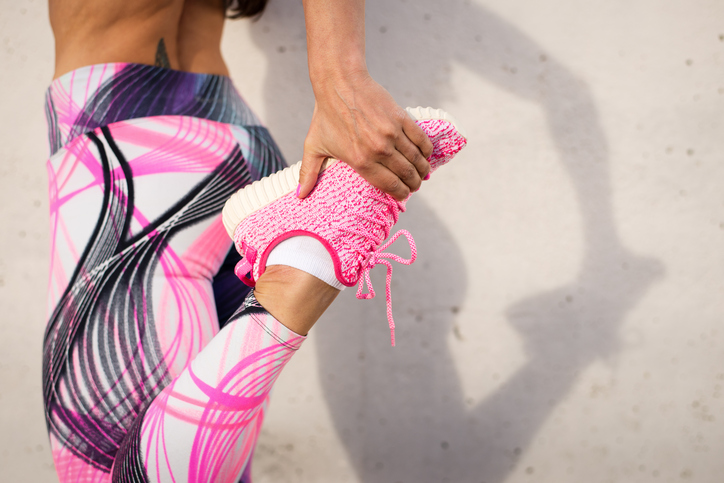 Our bodies are our most important assets because without them all the material things we strive so hard for mean zilch. More importantly, when we're sick it means less time (and less quality time) that we can spend with the people in our lives that we care for most.
Queensland based Goodlife Health Clubs personal trainer Crystal Genero has put together two 30-minute workouts that can be done at the gym, at home or during a 30-minute lunch break and, as she says, "all you need is 30 minutes, that's just 1800 seconds!"
"The best formula to weight loss is and always will be to ensure your calories in match your calories out,'' says Crystal who has been a personal trainer for more than three years, helping clients lose weight or get fit. "So any exercise that gets you moving and burning calories will have a positive effect on your weightless goals."
Crystal says the best way to fast-track your results and burn the most calories in the shortest amount of time – healthily – is to use high intensity intervals.
High intensity training requires you to complete short, intense bouts of exercise for a period of time, followed by a period of recovery.
"Research indicates high intensity interval training is one of the fastest and most effective ways of losing weight,'' says Crystal.
"Not only does this style of training burn through fat more effectively but it also boosts your metabolism and keeps your body churning through the calories for some time after the session itself."
"There are 1440 minutes in a full day and all you have to do is set aside 30 of those for yourself. It's worth it – and your body will thank you."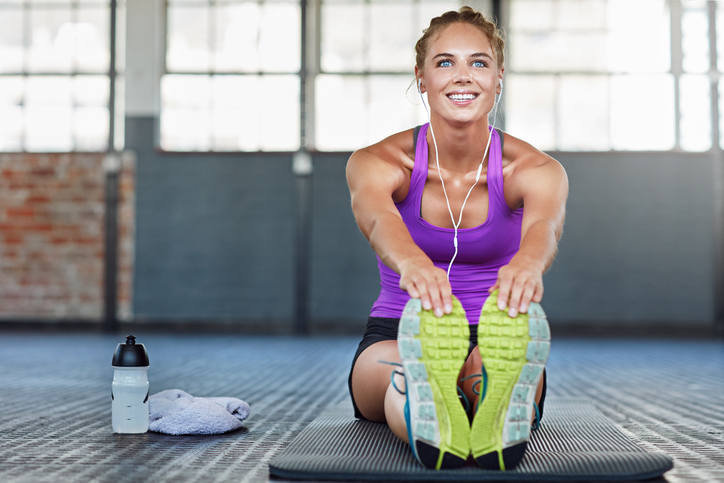 Outdoor
This lunchtime workout is perfect if you have a park or warm, dry area near your place of work or, better yet, if you have a private spot in your office.
Equipment: a skipping rope, Yoga mat and Bench
Warm-up
A 5 minute jog

Circuit 1 (5 minutes)
Skip x 1 min
Push-ups x 10
Bench dips x 10
Burpee x 15
(Rest x 1 min)
Circuit 2 (5 minutes)
Skip x 1 min
Squats x 10
Walking lunges x 10
Jump squats x 15
(Rest x 1 min)
Circuit 3 (5 minutes)
Skip x 1 min
Plank x 30 sec
Sit-up x 10
Mountain climber x 30
Warm-down
5 minutes of stretching
A 3-minute walk
30-minute gym workout
If you have gym membership, Crystal's 30-minute gym workout will get you fired up and burning fat immediately
Warm-up
A 5 min walk on the treadmill
Circuit 1 (5 minutes)
400m incline run/sprint on the treadmill
Seated chest press x 30 reps
Push x 10 reps
Body weight burpee x 15 reps
(Rest x 1 min)
Circuit 2 (5 minutes)
300m incline run/sprint on treadmill
Lat pull down x 30 reps
Seated row x 10 reps
Fast medicine ball slams x 15 reps
(Rest x 1 min)
Circuit 3 (5 minutes)
200m incline run/sprint on treadmill
Seated leg press x 30 reps
Swiss Ball squat with dumbbells against wall x 10 reps
Explosive jumping lunges x 15
Warm-down
– A 3 minute walk on the treadmill
– 5 minutes of stretching