The bride to be wore an elegant Marchesa white gown, paired with over $US1 Million worth of Tiffany & Co jewellery at her bridal shower on the weekend. Her two best friends planned the party at Tiffany & Co Blue Box Cafe in New York City, which took place on Sunday night.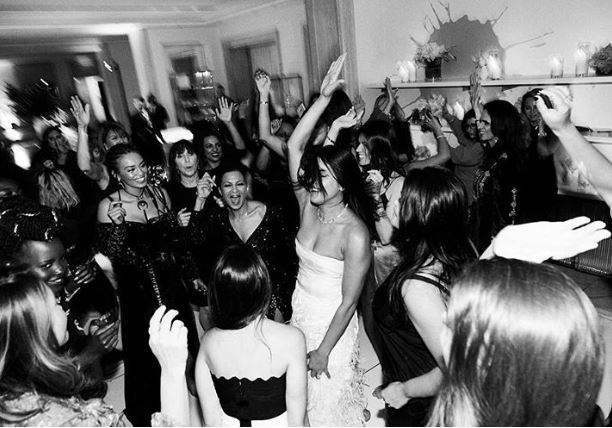 The DJ played plenty of Bollywood music to get the party started and cocktails were flowing!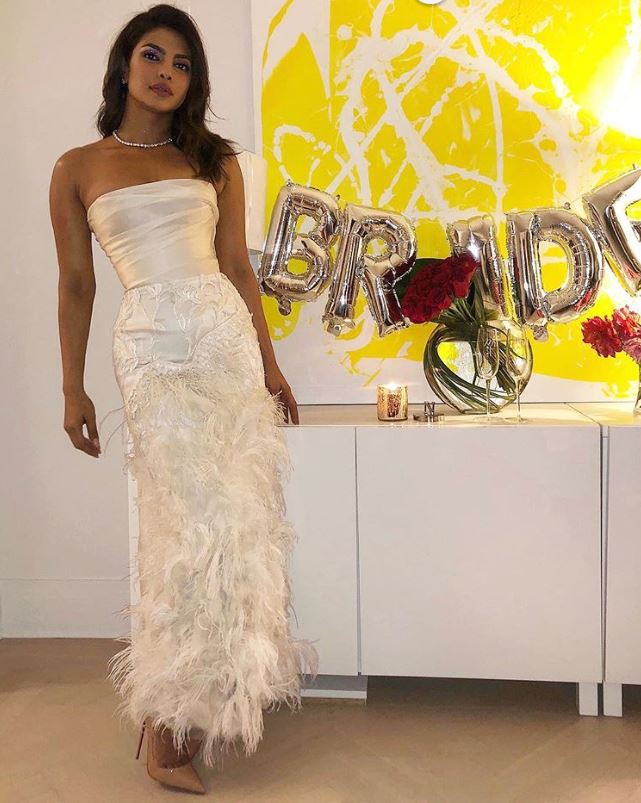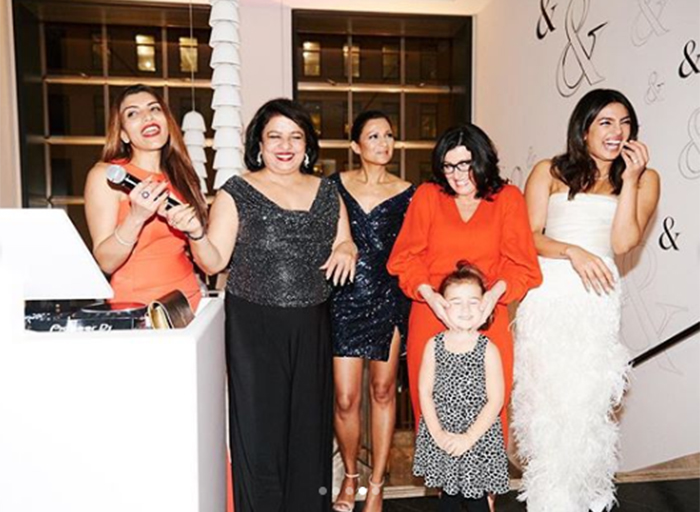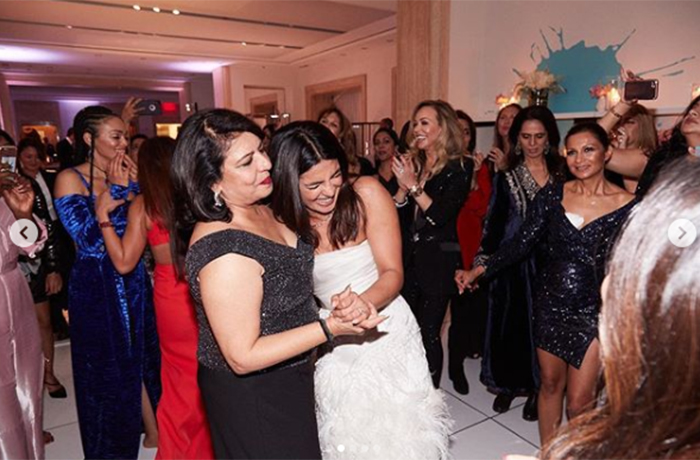 The groom to be, Nick Jonas was not in attendance, but stars like Kelly Ripa, Tamara Ralph, and Lupita Nyong'o were on the guest list, along with members of the Chopra and Jonas families. This included Kevin Jonas and Kevin Jonas Snr, who were allegedly the only men in attendance.
The venue supplied plenty of specialty cocktails and petite fours in a Tiffany blue box.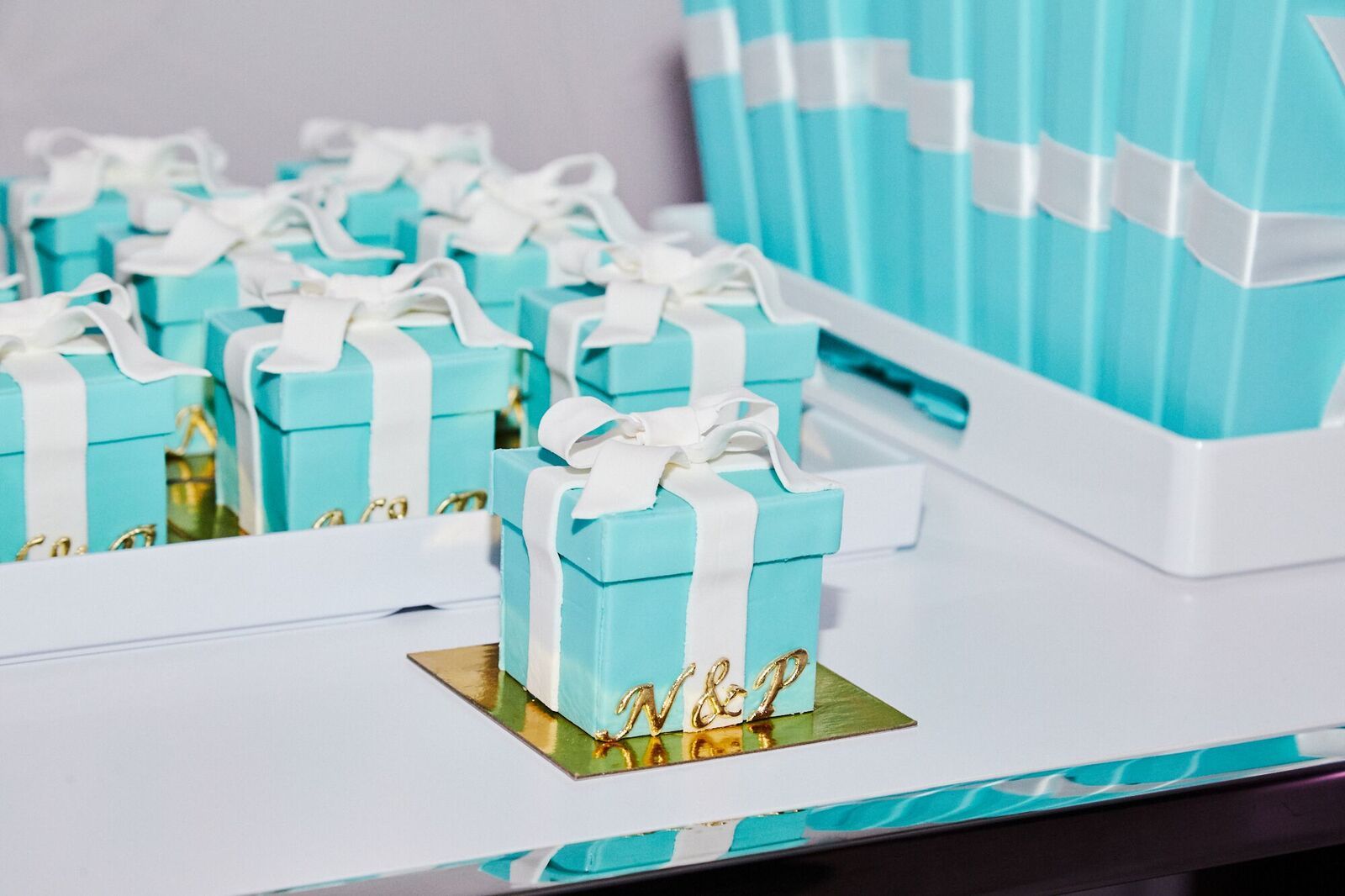 Priyanka wrote of the party: "Love, laughter and a room full of amazing ladies…and some special gentlemen (what a special surprise)! Thank you so much Mubina Rattonsey and Anjula Acharia (Priyanka's manager) for throwing me such a memorable bridal shower that broke all the rules! My amazing friends and family who made me feel so special and loved, thank you… Perfect!"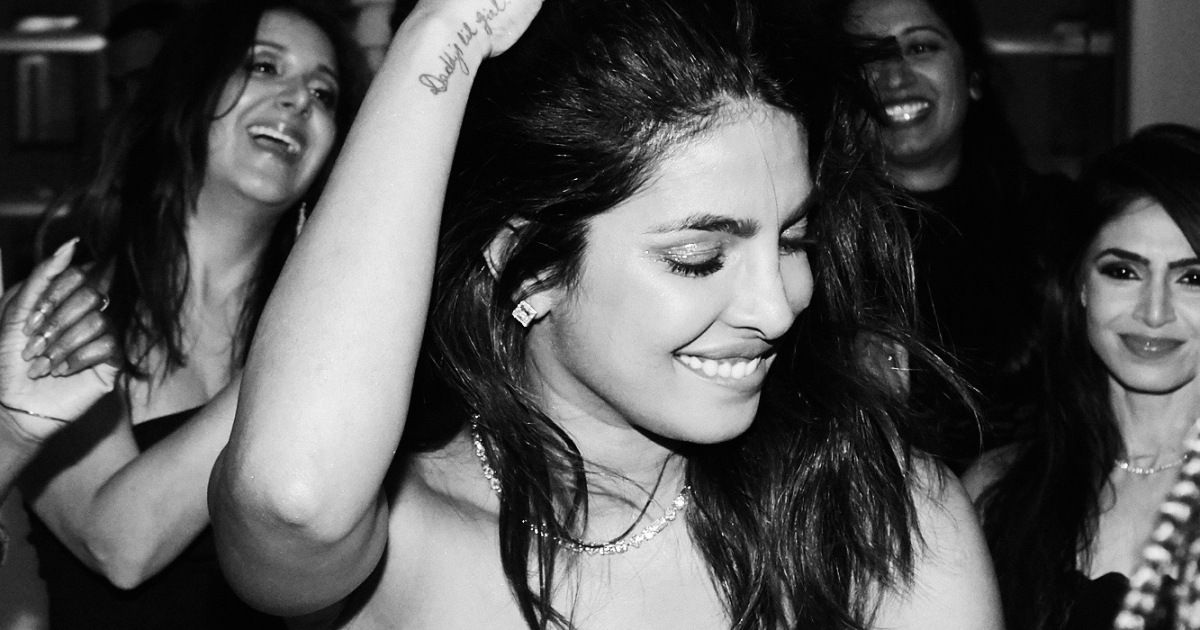 The pair got engaged back in July, but considering this bridal shower is so soon after the engagement, we suspect that the wedding is just around the corner. Nicks older brother, Joe is currently engaged to Sophie Turner, and has been for about a year, but sources have hinted that Joe and Sophie aren't in a rush and it wouldn't be surprising if Priyanka and Nick say "I do" before they do.