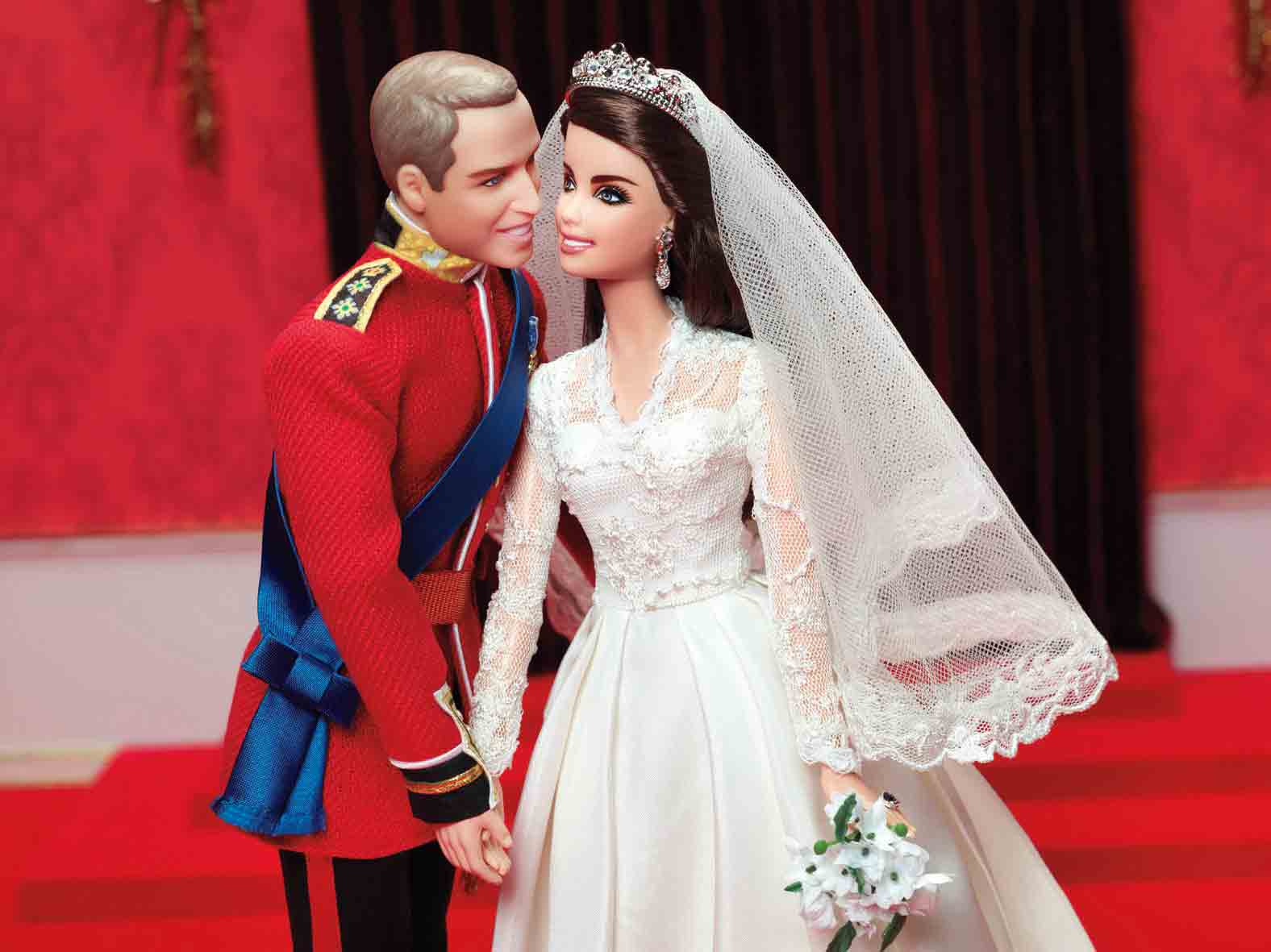 In anticipation of the Kate and Wills' first wedding anniversary on April 29, 2011,  Mattel will release two gorgeous portrait dolls of the happy couple on their big day.
The new Duke and Duchess of Cambridge's dolls are decked out in miniature versions of their wedding finery. Barbie Catherine's floor-length dress features layers of ivory taffeta, trimmed with lace and faux pearl buttons, an homage to the real-life Alexander McQueen dress the real Catherine walked down the aisle in.[ew-supplier-carousel]
The Catherine doll carries a replica bouquet and her head is adorned in a shiny silver-coloured tiara, as well as copies of the earrings Catherine wore on her big day. The doll's tiny fingers even bear a copy of Catherine's famous oval sapphire engagement ring, which was once worn by William's mother, Princess Diana.
Barbie's surprisingly life-like Prince William doll is adorned in his dashing scarlet uniform (of the Colonel of the Irish Guards) complete with a royal blue sash, metallic cummerbund, golden buttons and his various medallions.
The William and Catherine Royal Wedding giftset will cost about $100 and go on sale in April.

Click here for more information on ordering the commemorative dolls.
Related stories:
Even Barbie gets a Vera Wang wedding dress