Season 5 of Married at First Sight (MAFS) is officially over and with it many of the relationships that were forged during the show. But regardless of whether the couples are together or not, one thing we can agree on is that the MAFS producers know where to go for spectacular weddings.
Charlene and Patrick were considered one of the power couples of this years' MAFS and after renewing their commitment to one another at the vow renewable ceremony, many viewers were shocked to learn that they have since gone their separate ways.
In fact, the couple revealed that they hadn't actually spoken to one another after leaving the experiment, giving one another the silent treatment between the vow renewal and couples reunion.
So was it all for show? Well, their romance was matched on reality TV, so the sceptics among us say yes.
But when they did connect they had one hell of a party. Their ceremony was held at Showtime Event Centre in South Wharf, Melbourne. Showtime provided a stunning wedding with a gorgeous Moroccan theme for the 80 guests in attendance.
So what really goes into the planning for a reality show wedding? And what makes it different from a traditional wedding where the couple have actually met one another before tying the knot?
Showtime Event's Senior Wedding Producer Karinda opened up about the differences between a MAFS wedding and a traditional wedding, what it's like planning a wedding for a couple you don't know, how the day ran, and her personal feelings about the wedding and reception.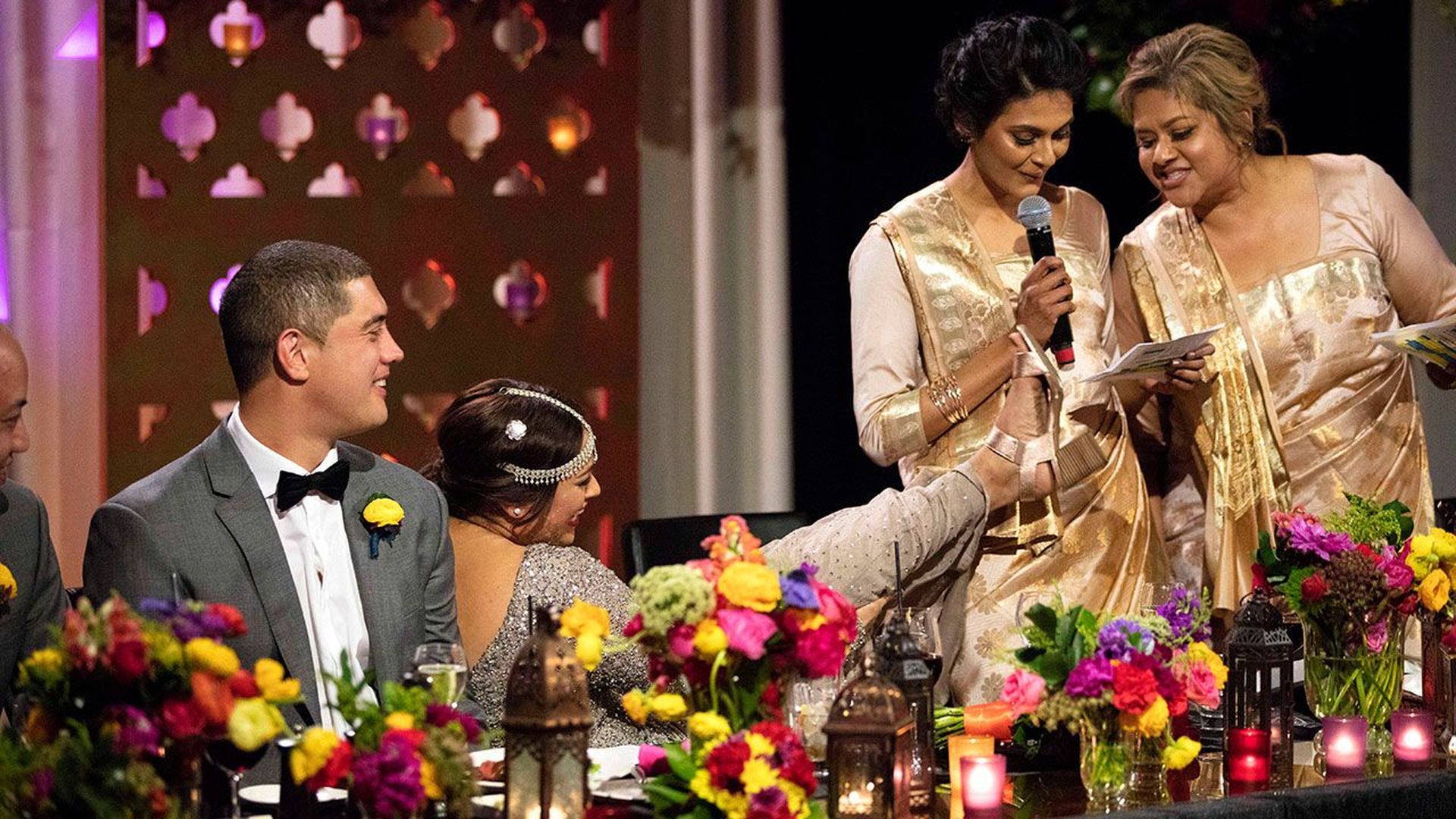 What challenges did you face?
The event was only officially confirmed one week prior to the wedding.
With so many different departments and points of contact it was a very different experience to pull together a wedding in a week.
It was also such a bizarre experience to plan a wedding with no idea who the bride and groom were, and not even talking with them on the big day, this was the hard bit for me! Not being there to welcome them out of the limo, or check that they were enjoying their entrée!
How did the event end up going?
The day of the event was extremely long. I was onsite at about 9am and didn't head off until about 1:30am.
The team were already prepped that estimated timings would be very fluid and to be prepared for a lot of changes which they handled really well.
Once it was time to roll into the reception it was really surprising to see it run pretty much the same as a usual wedding would.
What was the most exciting part of the day?
Seeing both Patrick and Charlene arrive and seeing their first interaction with each other. I was curious to see how this would roll out in real life and happy to report that it genuinely is 'married at first sight!'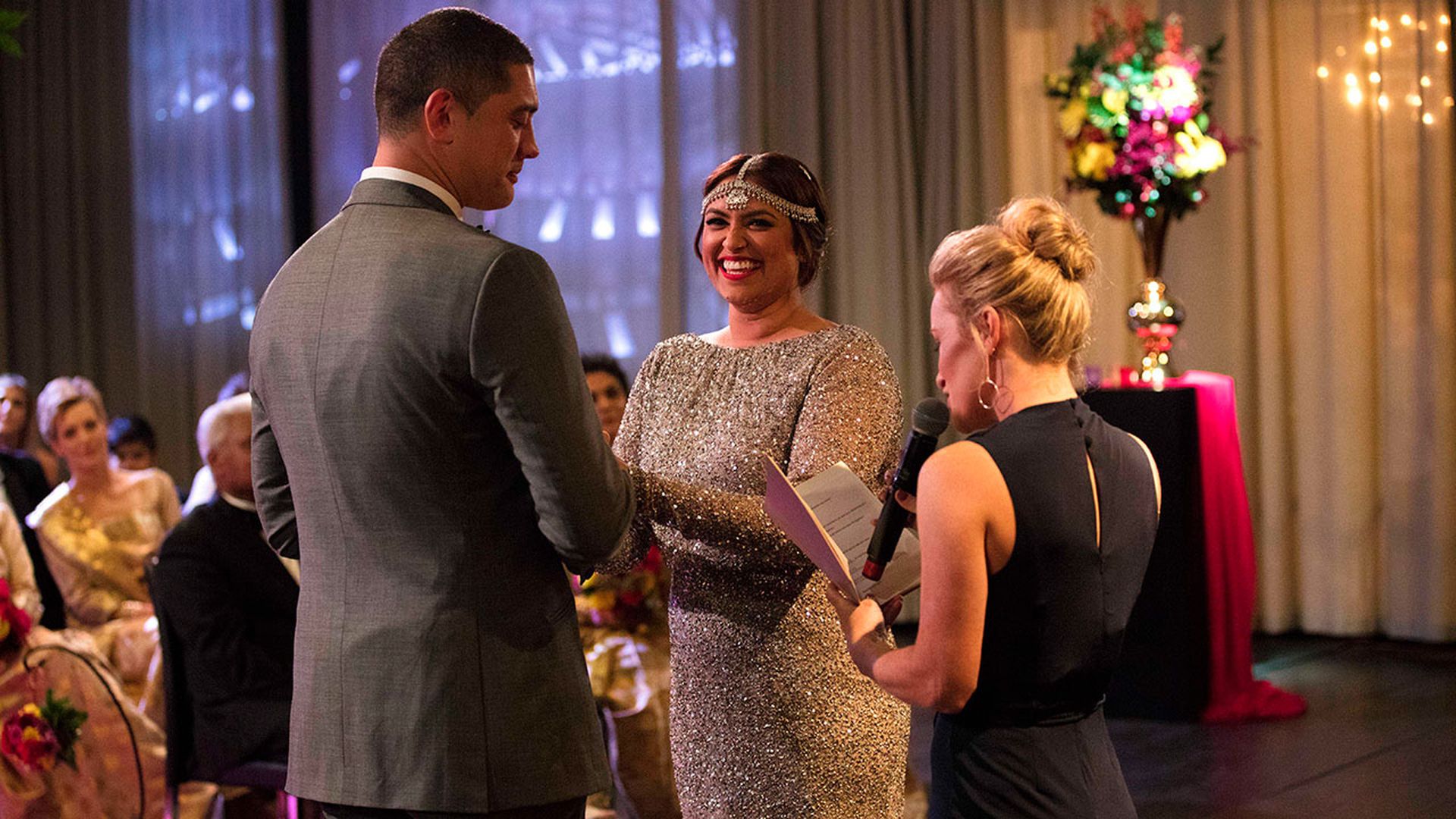 Was it interesting being a part of a television show?
The 'behind the scenes' experience was the highlight. Just to get an insight on how a TV show comes to life and the army of people to bring it all to life. It definitely opened my eyes to a whole other world and the very different way in which they operate.
How was it seeing the event come to life?
The room styling looked absolutely incredible!!! Exaggerating the venues inbuilt features (LED wall lights and chandelier bar) to work with the Moroccan aesthetic really looked amazing! As the room was so styled for TV, it was so fun to see so much colour used and something much different to a traditional "wedding look".
The last-minute decision to keep the hanging floral used for the ceremony was amazing as it was originally only going to be used for the reception.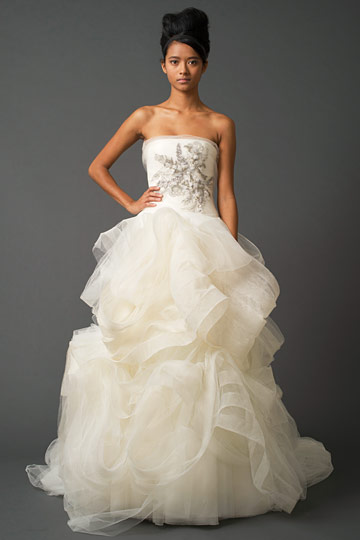 Are you a fan of the show?
I wasn't at all until this season! Knowing we were on it, of course, I had to give it a watch, and after the first episode I have been completely hooked and obsessed with every dirty detail! Cannot get enough!
How did it run? Any different from others you have produced?
The food was not a priority as it is in most weddings and needed to be served right at the start and very quickly as they can't really use a lot of footage with people eating.
It was also quite a weird experience to have no music at all during the wedding. The only song played all night was for the first dance.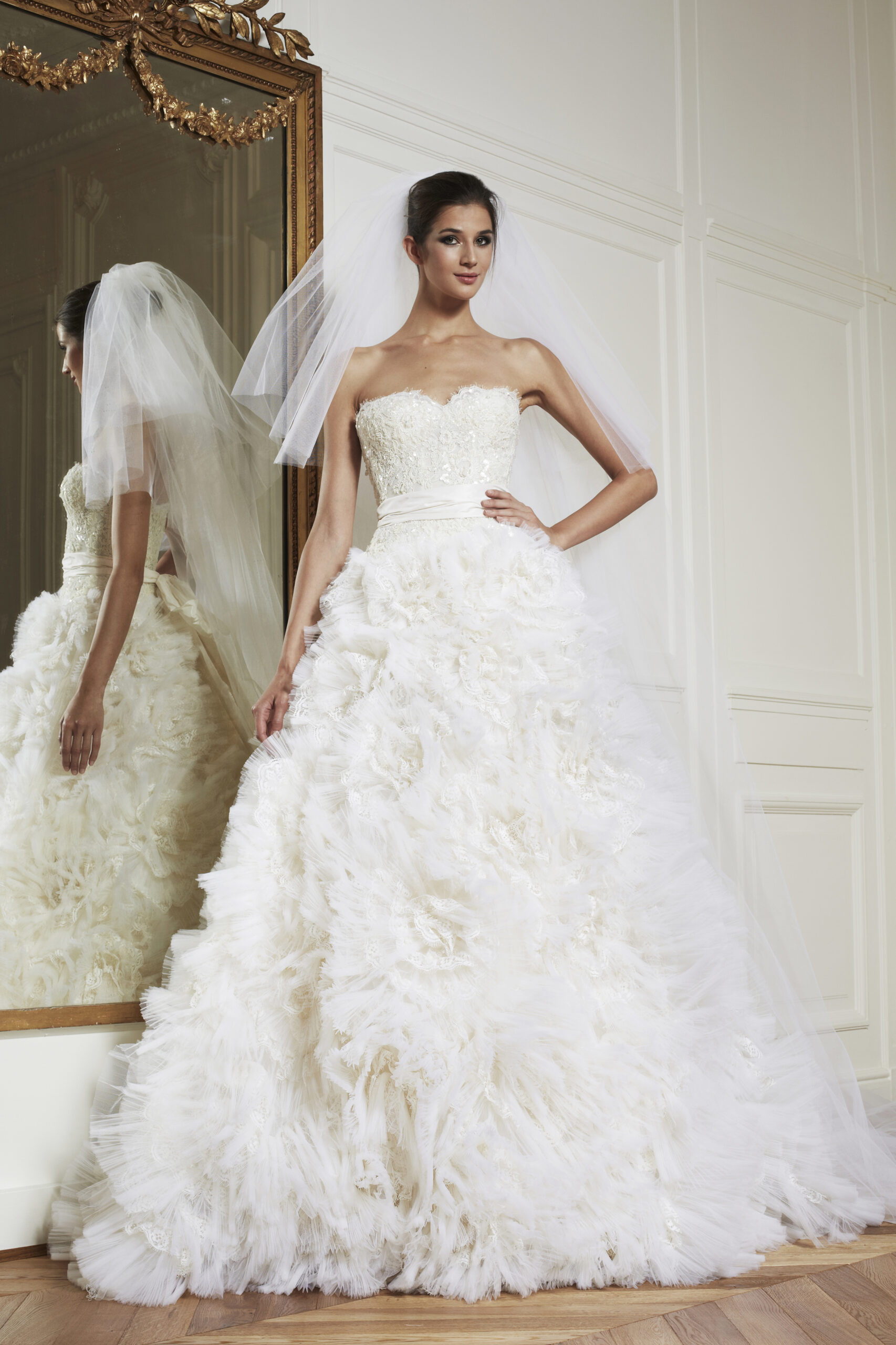 How exciting was it to see your own production come to life on national television?
Watching Showtime on TV was so incredibly exciting! The venue looked great on screen and really highlighted the venue to its full potential! Right down to the interviews outside showing the city-lights backdrop.
It was also a very proud moment with so many of my past and future couples all recognising us instantly and messaging me and living through the episode too!